Brussels is ideal for a getaway with your family, friends or someone special. The city's size makes it easy to go sightseeing on foot. Plus, Brussels has fun food (who could say no to French fries in a cone or a tasty waffle?) and, of course, it's known all over the world for its comic strips.
These colourful strips and their creators have helped define Brussels, giving the Belgian capital its signature lighthearted vibe.
So off we go to Brussels to say hello to Tintin, the Smurfs, Gaston and the gang!
Comic strip route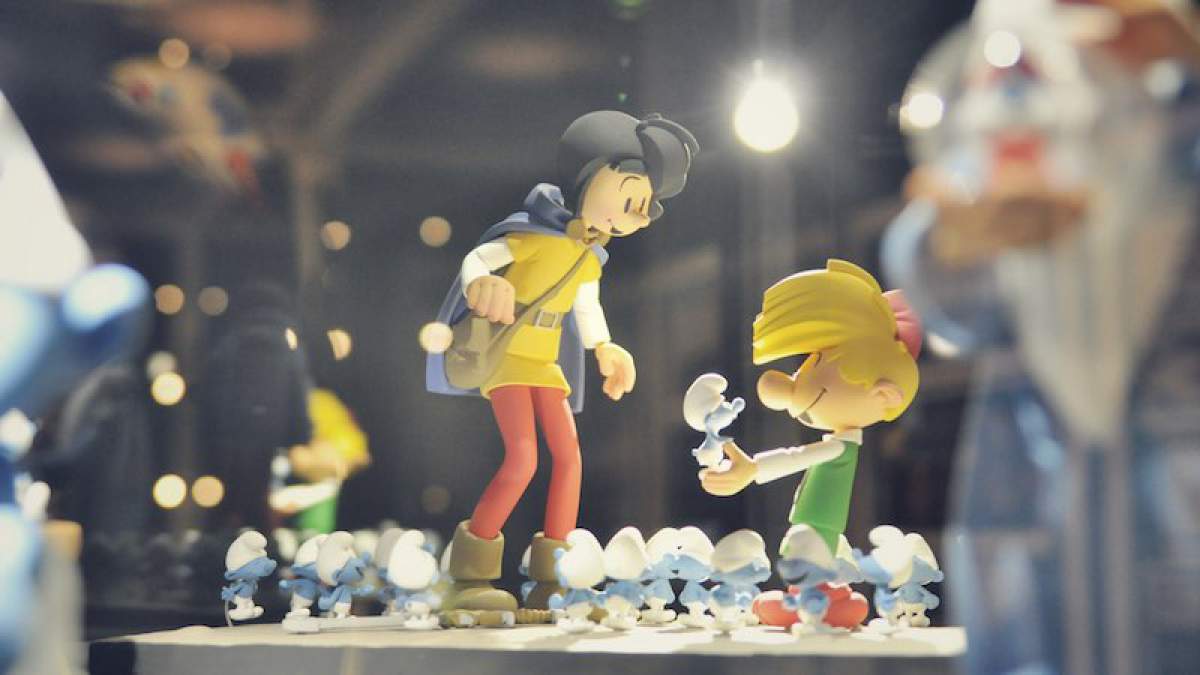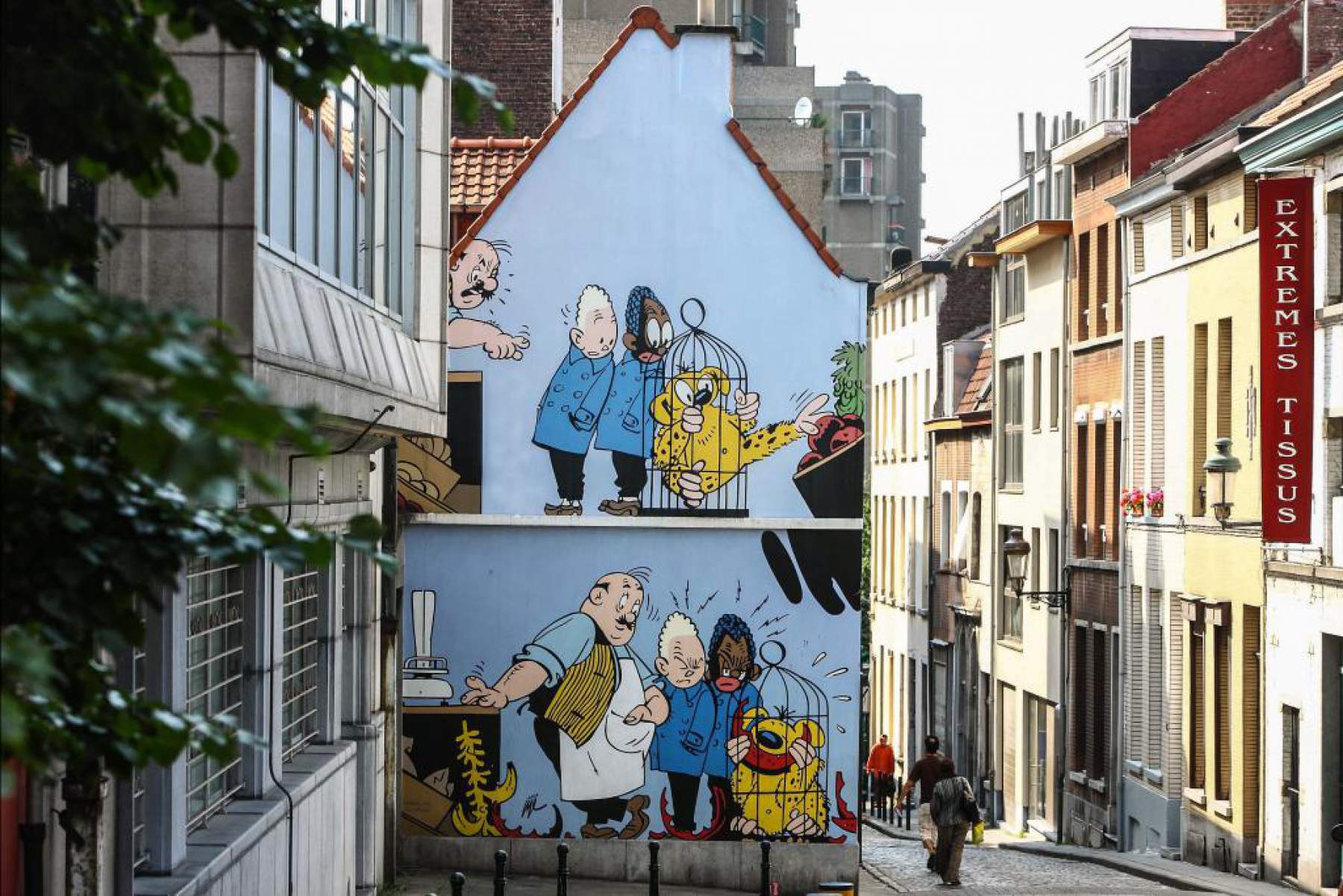 Some of the biggest stars in Brussels were born on the printed page (such as Tintin in 1929), making it Europe's comic strip capital. So it was only fitting that Brussels should celebrate its heroes by turning its neighbourhood walls into life-size panels from a comic strip.
Since the 1990s, new murals depicting these heroes have continued to appear throughout the city. Twenty years on, these vibrant images have come to represent a city where renewal is not only a way of life—it's a tradition.
There are now 60 murals for you to discover, so don't be surprised if you turn the corner and come face to face with cowboy Lucky Luke and the dastardly Daltons, Asterix and friends taking on the Romans or a bustling Smurf village.
Here's a handy map for you to follow so you don't miss a single one.
True to Belgian humour, some streets have both a traditional and a comic-themed name. The latter are even officially accepted, so feel free to send mail to Spirou and Fantasio Street.
Top-notch museums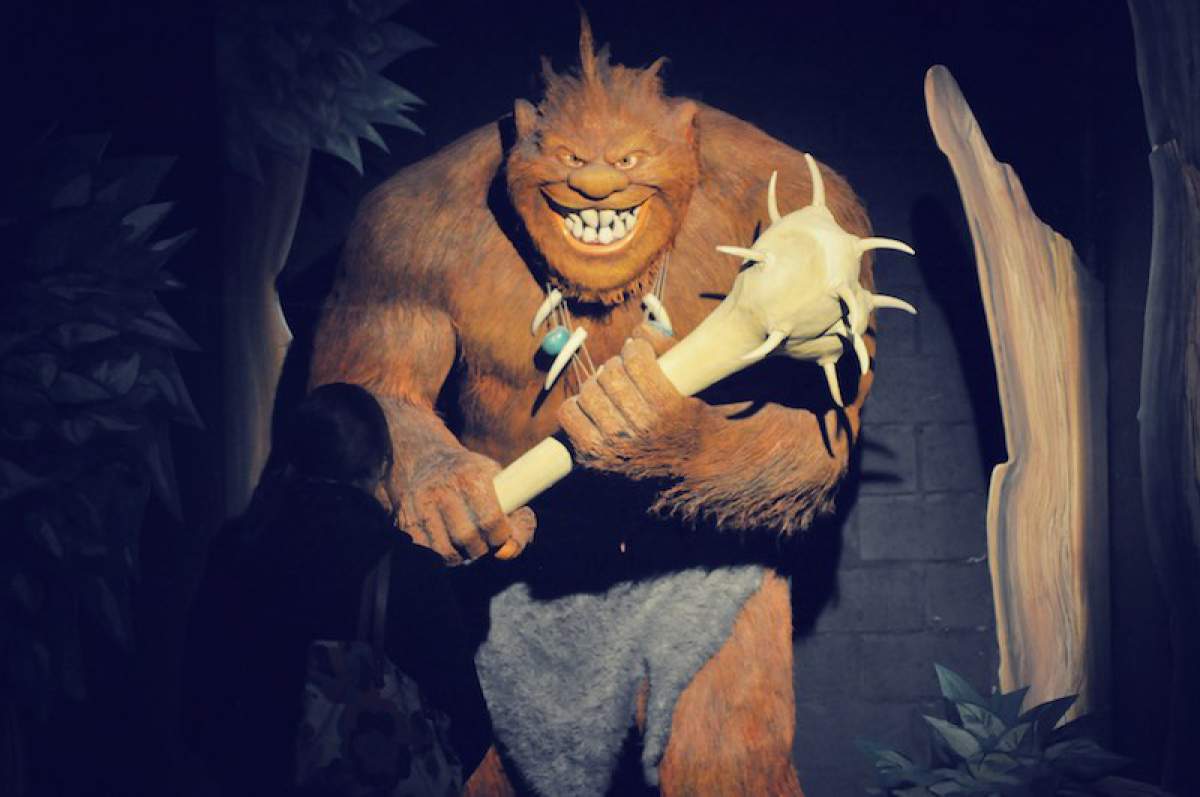 In addition to the fantastic murals, you can plunge into the world of Belgian comic strips at the various museums devoted to the art form. While the Museum of Original Figurines (or MOOF, for short) shows original strips and figurines of Belgian heroes, it also has French creations, Japanese Manga and American comics.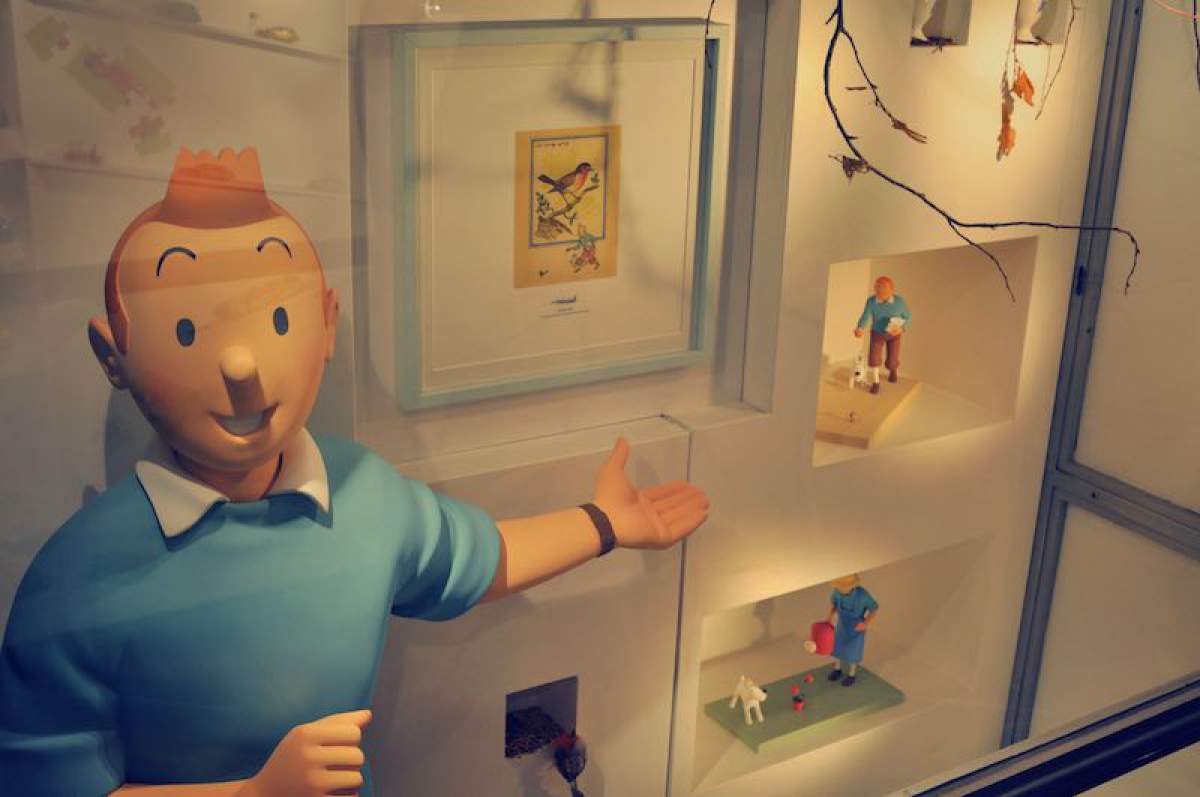 Tintin fans, don't miss the Tintin©Hergé Gallery. You'll admire numerous lithographs and statues and have a chance to buy souvenirs of the intrepid reporter and his dog Snowy.
But if you go to just one museum, we recommend the Belgian Comic Strip Center. In addition to original strips and previously unseen sketches, it playfully teaches about the history of comics and how they're made. Designed by Victor Horta, the Art Nouveau building alone makes the museum worth visiting.
To make the most of your stay in Brussels, be sure to get the Brussels Card. You'll enjoy free entry to museums and discounts on tourist attractions.
Keepsakes from your comic strip adventure
Here are just some of the shops where you can browse for some of your favourite titles.
Le dépot : This bookstore has been a comic strip goldmine for more than 30 years (Rue du Midi 108, 1000 Brussels).
Brüsel : Browse a huge inventory, and get expert recommendations for your next read (Boulevard Anspach 100, 1000 Brussels).
Multi BD : Enjoy a nifty selection of Belgian classics, American comics and manga graphic novels (Boulevard Anspach 122, 1000 Brussels).
Book your flight with Air Transat, and take off on your Belgian comic strip adventure.
All photos : Manuelle Augereau
The comments and contributions on this blog are the sole responsibility of their authors. The recommendations, intentions or opinions expressed are not necessarily those of Transat A.T. Inc. or its affiliates. See the Terms of Use of the Air Transat website.