It's no secret that COVID-19 has changed the way we travel. Indeed, the various players in the tourism industry, from airlines to hotels to tour operators, have deployed new and stronger measures to address travellers' concerns and limit the risk of spread.
For our part, at Transat, we created Traveller Care, featuring a practical guide, to ensure the safety of our customers and employees throughout the travel experience: at the travel agency, at the airport, on board and at destination.
However, the question remains: What can travellers do to limit the risks?
Here are our top eight recommendations on how to enjoy your trip safely and with ease in the age of COVID-19.
1) Check the travel restrictions for the destination you'd like to visit.
The entry requirements for each country vary constantly, and from person to person. Some countries deny entry to people who are not citizens or permanent residents. Some impose mandatory quarantine on all travellers upon arrival, while others impose it only on passengers who exhibit symptoms related to COVID-19. Others, still, have removed their travel restrictions entirely.
How do you find the information that's right for you? The best way is to regularly visit the government website of the country you'd like to visit. Requirements and restrictions are changing often, as the situation, itself, is evolving rapidly and differently around the world. Another option is to consult our practical guide, which collects information from several countries in one place. It's a practical tool to help you choose the destination that best suits you.
2) Plan your travels, accommodations and visits in advance.
Avoid bad surprises by planning what you'd like to do at destination in advance.
Which attractions are already open? What excursions do you plan to do? How many people can they accommodate? Do you need to book in advance? Do you need to allot more time than usual for visits? Are the attractions closed on certain days to allow time for disinfection?
Finding the answers to these questions can help you avoid disappointment, as it will give you a better idea of what you'll be able to see during your trip and how much time you'll need to spend in each place.
Also, most accommodations have made some modifications in light of the pandemic. Therefore, it's best to inquire: Does the hotel, apartment or campsite you want to book accept foreign visitors? Do they take additional health precautions? Do they have any special health requirements for guests? By researching information in advance, you can be sure to book accommodations that meet your needs and avoid being left out in the cold when you arrive at destination.
Similarly, it's preferable to book transfers with companies that take strict sanitary measures, rather than taking the first taxi out of the airport, not knowing whether it has taken the time to properly clean the passenger area.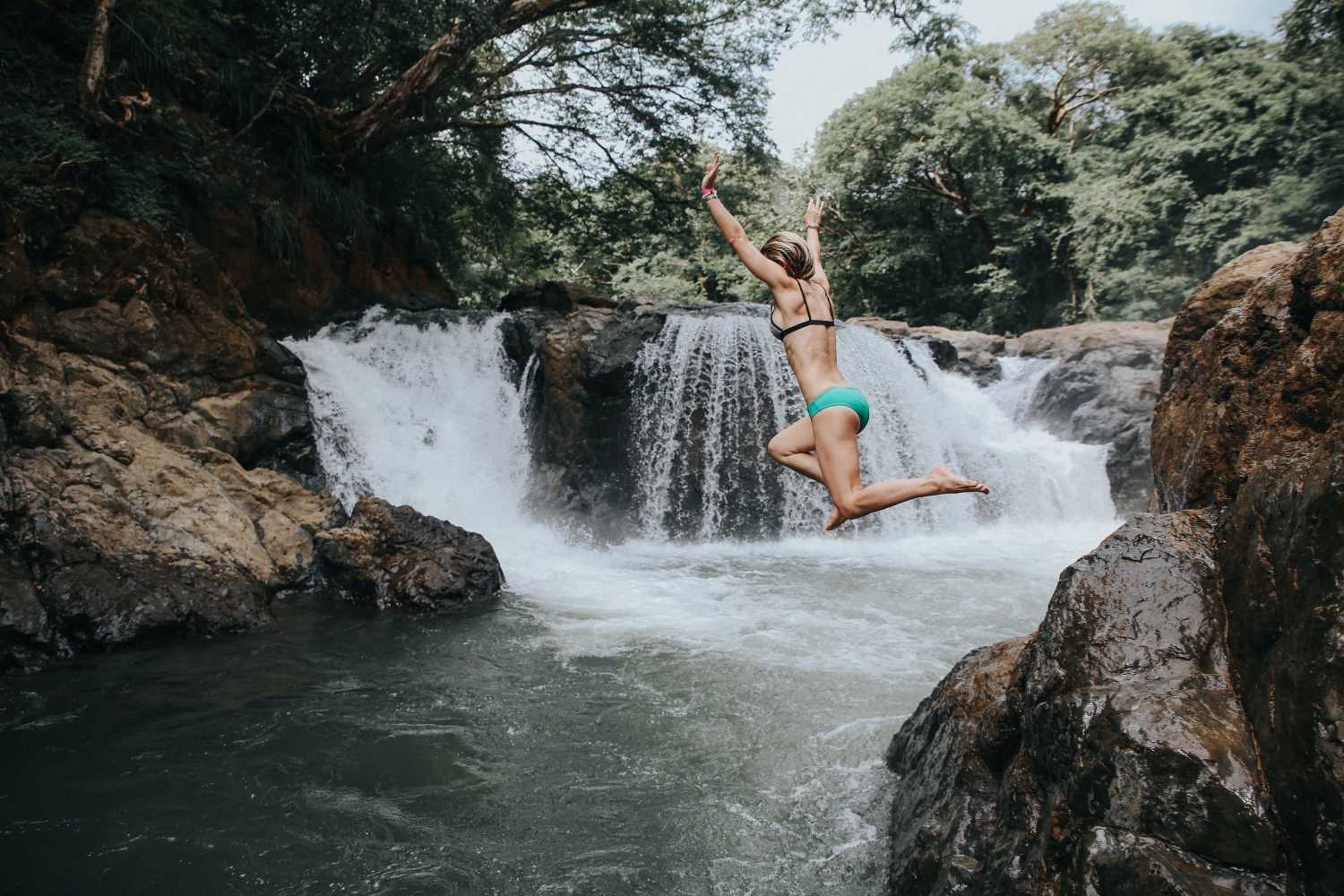 3) Take the opportunity to discover less popular attractions or spend time in nature.
There's no time like the present to venture off the beaten path. Visiting less popular attractions or destinations has many advantages from a sustainable tourism point of view. For starters, it reduces overtourism, which has a significant impact on local populations and their cultural heritage, as well as on the distribution of wealth at the destination. It also allows for a more authentic experience, in sync with local cultures.
Or what better way to practise social distancing than by spending time in nature? Go hiking or camping, and discover beautiful national parks and all the natural gems your destination has to offer.
In this time of pandemic, avoid peak travel times and choose lesser-known destinations or attractions to avoid crowds, limiting the risk of contagion from close contact with others.
4) Travel light and smart.
The two driving principles of this travel tip are to limit the handling of your personal belongings by others and to avoid waiting in line, limiting contact with others as a result.
Plan what you'll pack in advance and make lists… even more than usual. What are the items you can't live without at destination? We can all live without that extra pair of sandals, but we'll be in a bind if we run out of sunscreen or forget our toothbrush or medicine. Getting a head start and writing down what you'll need will reduce the chances of forgetting something important and having to wait in line at the hotel store or drugstore at destination.
Moreover, by travelling light—for example, by bringing only one carry-on—you skip the queue to check in your luggage and avoid having other people handle your bag.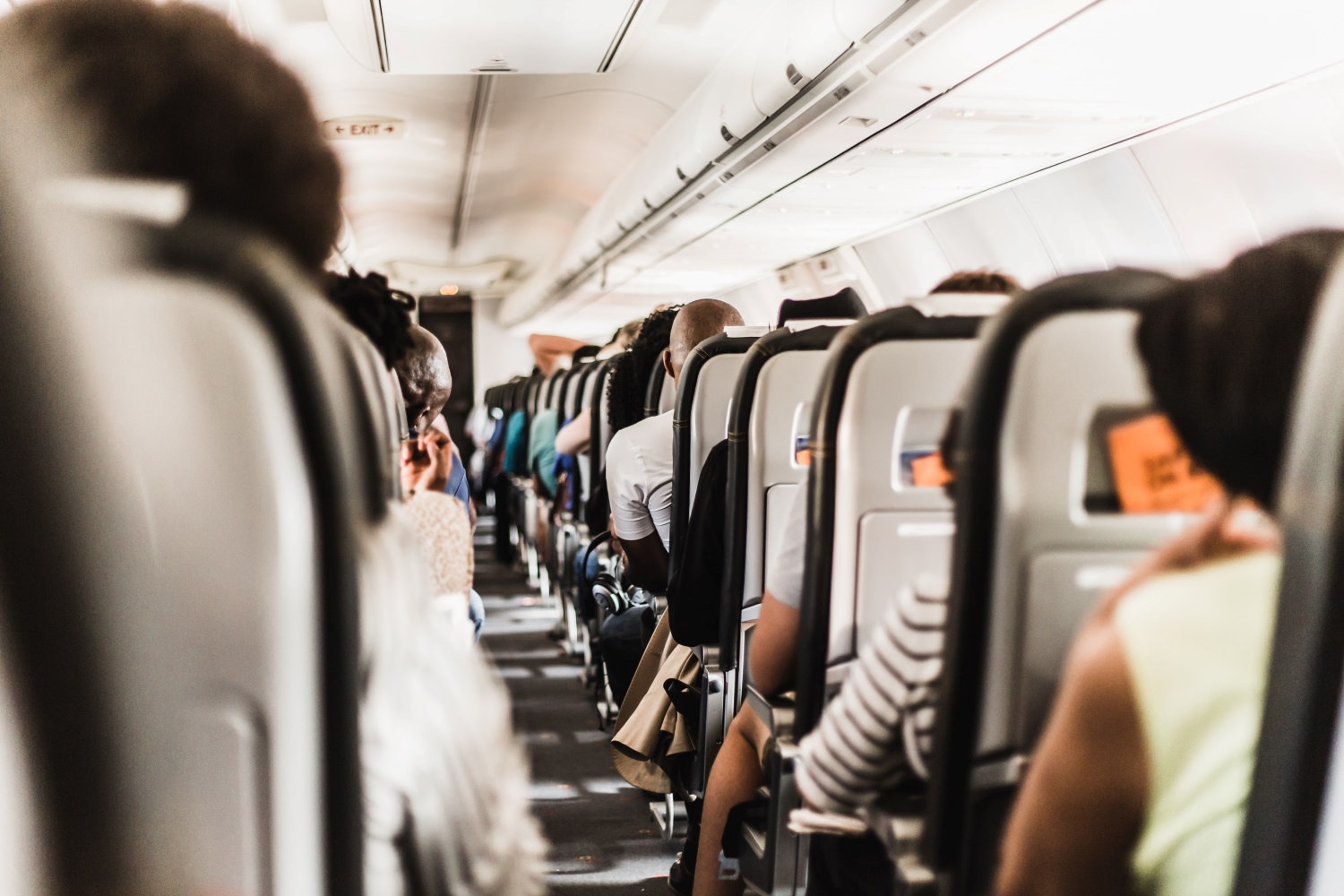 5) Book in advance… or ask your travel agent!
By booking excursions and visits online, you avoid contact with multiple people. This is where our Air Transat app also comes in handy: you can check in online (for most destinations), browse and book available excursions, and contact your Transat representative at destination.
There are many other apps that can help you on your travels, like these ones.
Check in with your travel agent, too—he or she will be able to suggest and book attractions and hotels, and even throw in a few handful tips for when you're at destination.
However, there is one thing you can't do online: tipping local employees. You may want to bring small denominations of local currency so that the local people who live off tourism—and who are already greatly affected by the pandemic—don't lose this important source of income.
6) Carry a care kit with you at all times.
Many tourism companies, such as airlines and hotels, offer their customers care kits for their protection. Air Transat is no exception, offering the Traveller Care kit to passengers on board and during bus transfers at destination.
However, it's better not to rely solely on these for the duration of your trip. Equip yourself with enough disinfecting wipes, hand sanitizer, antibacterial soap and reusable masks (they're more environmentally friendly than disposable ones) to last your whole trip. Don't forget to also bring a thermometer. It's good to know before your daily activities or before leaving for the airport if you have a fever.
7) Avoid self-service buffet-style restaurants.
Goodbye buffet spoons handled by dozens of people; hello restaurants where you are served.
Many restaurants and hotels have adapted to the current situation to limit the risk of spreading the virus. Some have eliminated buffets altogether, while others serve the buffet food themselves.
That said, make sure that the restaurants you frequent comply with typical hygiene rules, as well as those specific to the pandemic.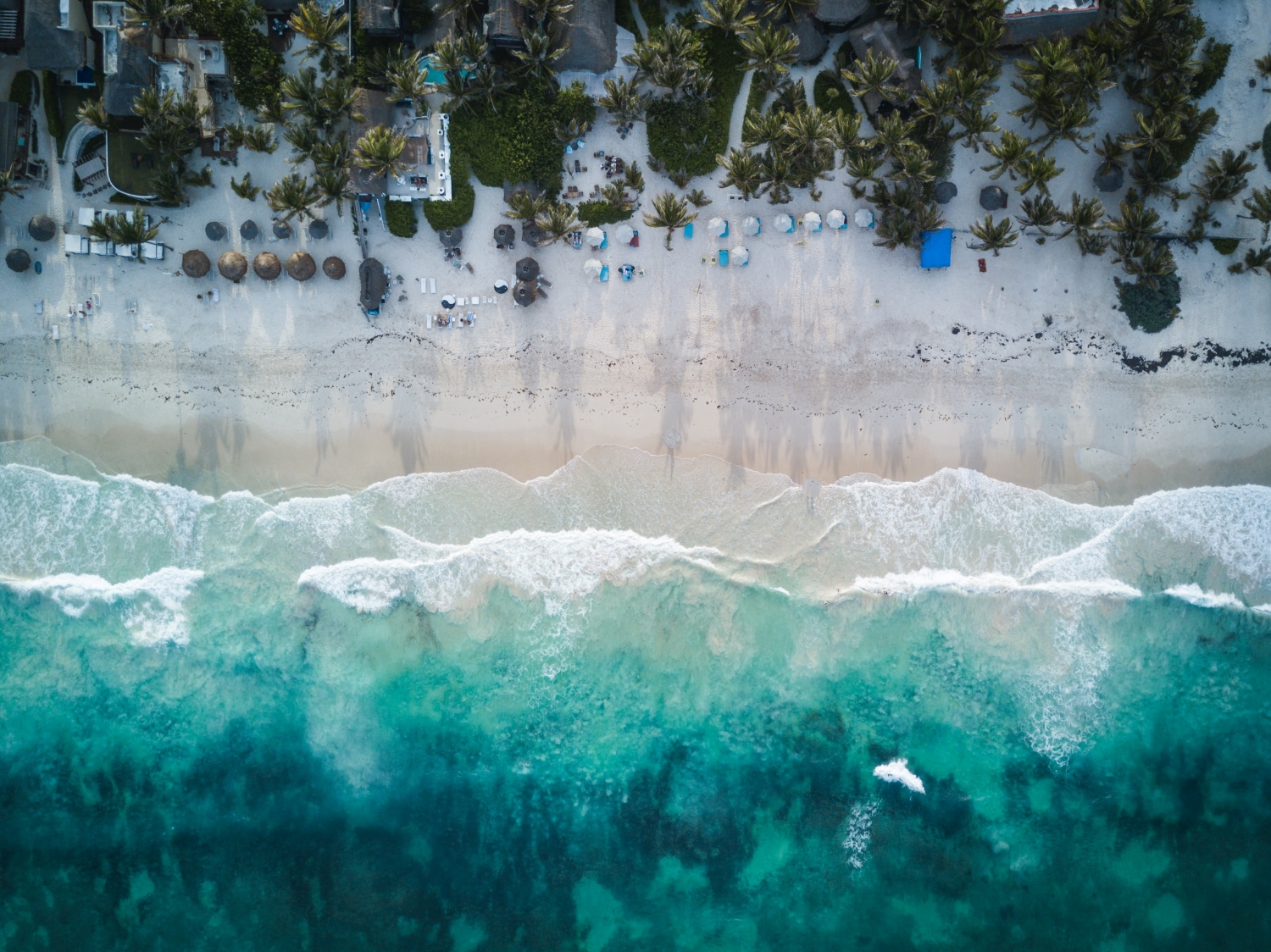 8) Be flexible.
Typically, when we travel, we do it to explore a destination and to unwind, but also to immerse ourselves in the local culture and do like the locals do. This requires quite a bit of flexibility, and that is even more true during this period. Every country, every state, every province and even every city has its own regulations in dealing with the pandemic. Make sure you know what those are in the destination you're visiting and comply with them.
Yes, the experience may be different than "before." But the best you can do is enjoy the moment and savour this chance to travel, knowing it wasn't possible just a few months ago.
Learn about all the health and safety measures in our Traveller Care program so you can travel with peace of mind and rediscover the world.
The comments and contributions expressed are assumed only by the author. The recommendations, intentions or opinions expressed are not necessarily those of Transat AT Inc. or its affiliates. See terms of use of the Air Transat website.