If visiting local art galleries is on your travel to do list then Toronto should definitely be in your bucket list of places to visit. The place brims with varied cultures being reflected in its many centres for art, festivals and sports.
Also read: 5 Best Canadian Restaurants in Toronto
There are art galleries of all sizes in Toronto, from the large that host galas to smaller neighbourhood galleries supported by locals living nearby.
Here are six art galleries that not only attracts the tourists but are also loved by the local people.
Project Gallery
Located in the Leslieville neighbourhood in the east end of Toronto, this space has been made open as a commercial gallery since 2013. The gallery feature contemporary art by up-coming or emerging artists.
They have a mixed number of visitors from local people to professionals or students. In addition to traditional art exhibits there are also photography and classic sketchwork.
1210 Dundas St E, Toronto
Gallery 181
This gallery has been established with the intention of giving a shoulder to the urban artists. Located at Moss Park neighbourhood in Toronto, it is also meant as a community space to embrace street art.
Danielle Nicholas Bryk, is an interior designer with an unquenchable interest in this field. She is creating an opportunity for street artists around the area to exhibit their works to the public. 'Humans – A Group Show,' was last year's best at Gallery 181. It was a mixed exhibit with painting (watercolour and spray), line art, sketching and photography with documentary touch.
181 Queen St E, Toronto
Daniel's Spectrum
The city of Toronto is widely known for its cultural diversities. Daniel's Spectrum is a platform to create unity, bringing together the cities differences as it's defining characteristic.
At Daniel's Spectrum the galleries are very different from what we may expect in common art galleries. Here, the art pieces are displayed in the hallways of the building rather than exhibit rooms. There is no entry fee, and it's open to everyone.
585 Dundas St East Toronto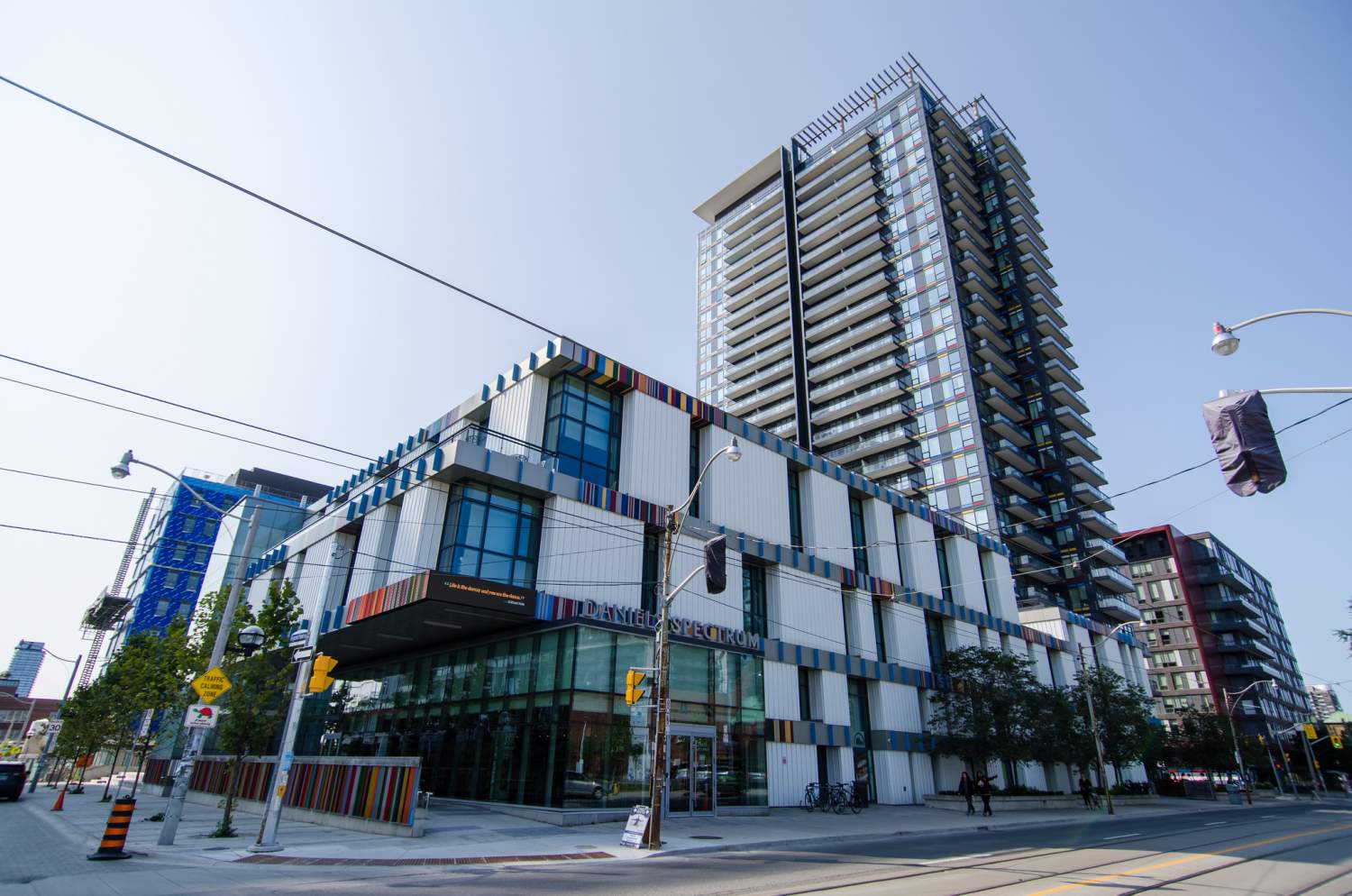 Loop Gallery
If you have a broad taste in art and enjoy all kinds of works from painting to textile exhibits, Loop gallery is definitely the place for you. Catherine Beaudette and Richard Mongiat laid stone for this exciting space in the year 2000 at Ossington.
It is solely focusing on hosting exhibitions on a regular basis even when moving forward as an independent organization for a group of artists.
1273 Dundas St West, Toronto
Olga Korper Gallery
This gallery has an interesting history of shifting from location to location and yet it maintains a following wherever it goes. The current place, however, is more exciting than any other. It is now located in an abandoned industrial space that was renovated and made into a beautiful gallery space.
The space is vast and in a cramped city it has the great benefit that it can accommodate installations of any size or height without causing damage to the piece.
17 Morrow Ave, Toronto
Art Gallery of Ontario
No list of Toronto art galleries is complete without mentioning the iconic Art Gallery of Ontario, known to locals simply as the AGO.
This gallery features world exhibitions as well as having dedicated space for local artists, including the famous Group of Seven. It is one of the largest art galleries in North America with over 95,000 pieces of work.
Not only is the work inside impressive, but the recent renovation to the building added an element of incredible architecture. It's not to be missed.
317 Dundas St West, Toronto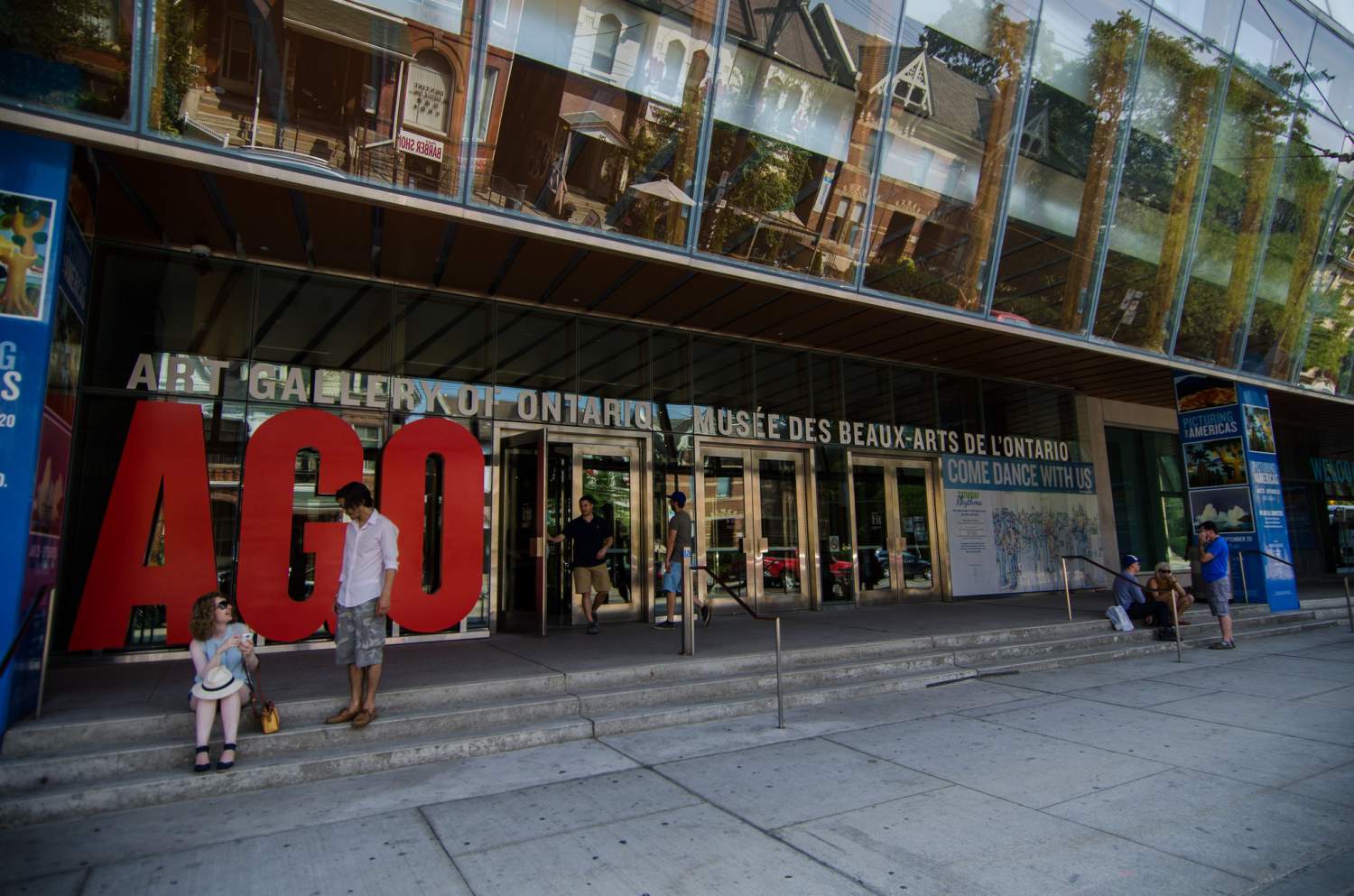 Cover photo credits: Jeff Hitchcock
The comments and contributions expressed are assumed only by the author. The recommendations, intentions or opinions expressed are not necessarily those of Transat AT Inc. or its affiliates. See terms of use of the Air Transat website.