Article by Éric Lizote originally published in one edition of the Atmosphere magazine. Read the latest edition here.
Basel is cute as a button, this small town on the borders of Switzerland, France and Germany has one of the highest museum-per-capita rates in the world. It's also an oft-overlooked destination for Swiss holidays.
Switzerland's gastronomic scene is on the rise, and the Swiss' obsession with organic food is beyond compare. The country's proximity with France, Italy and Germany makes it a hub for the best wines and produce.
Of course, this being Europe, the judges of the Michelin guide have already covered this city, assessed the local restaurants and given out their sought-after stars. But, although the Michelin-starred restaurants are wonderful, they are certainly not the only worthwhile restaurants in Basel.
Stücki and Cheval Blanc are restaurants that both boast two Michelin stars and are worth the detour for anyone who has the budget to splurge on such a great meal. For the rest of us, here are a few of the best restaurants in Basel on a more reasonable budget. Gourmet Swiss holidays await you!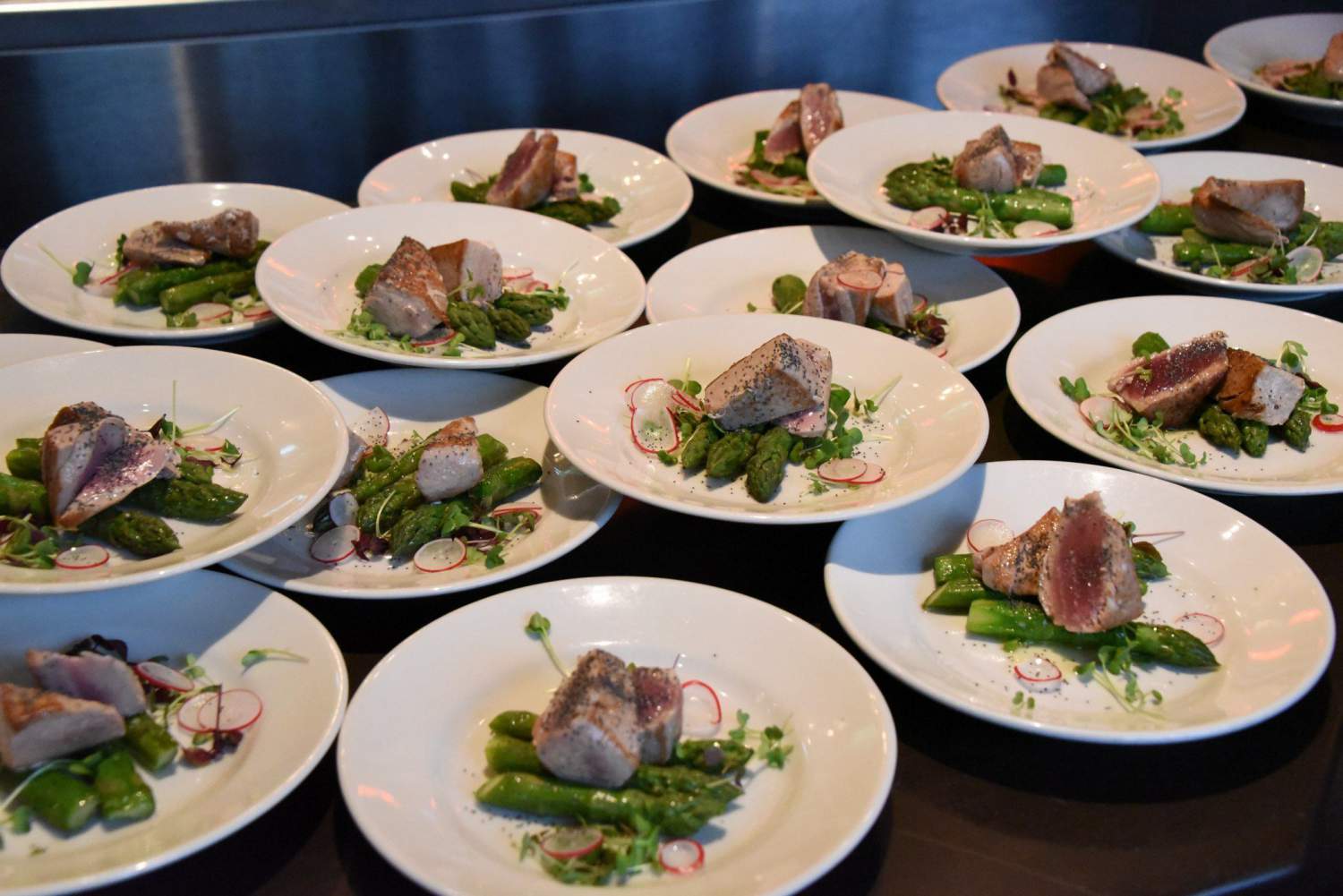 Acqua

Binningerstrasse 14, +41 61 564 66 66

Over the train tracks and under a bridge, this gem of an Italian restaurant lies hidden in a corner. Its large terrace is a great place to spend an evening. The post-industrial decor is strangely inviting, and the tiny menu–meat, fish or vegetarian, no other choices–makes it simple and straightforward for anyone to order. You'll find that the meals are perfectly prepared, and the large comfy chairs lull you into ordering a second digestif.
Dishes to try: a delicious beef tartare that's perfectly balanced, subtle and opens up with a sip of good red wine, a first course of homemade ricotta, and a tuna tataki that gives the taste of the fresh fish centre stage.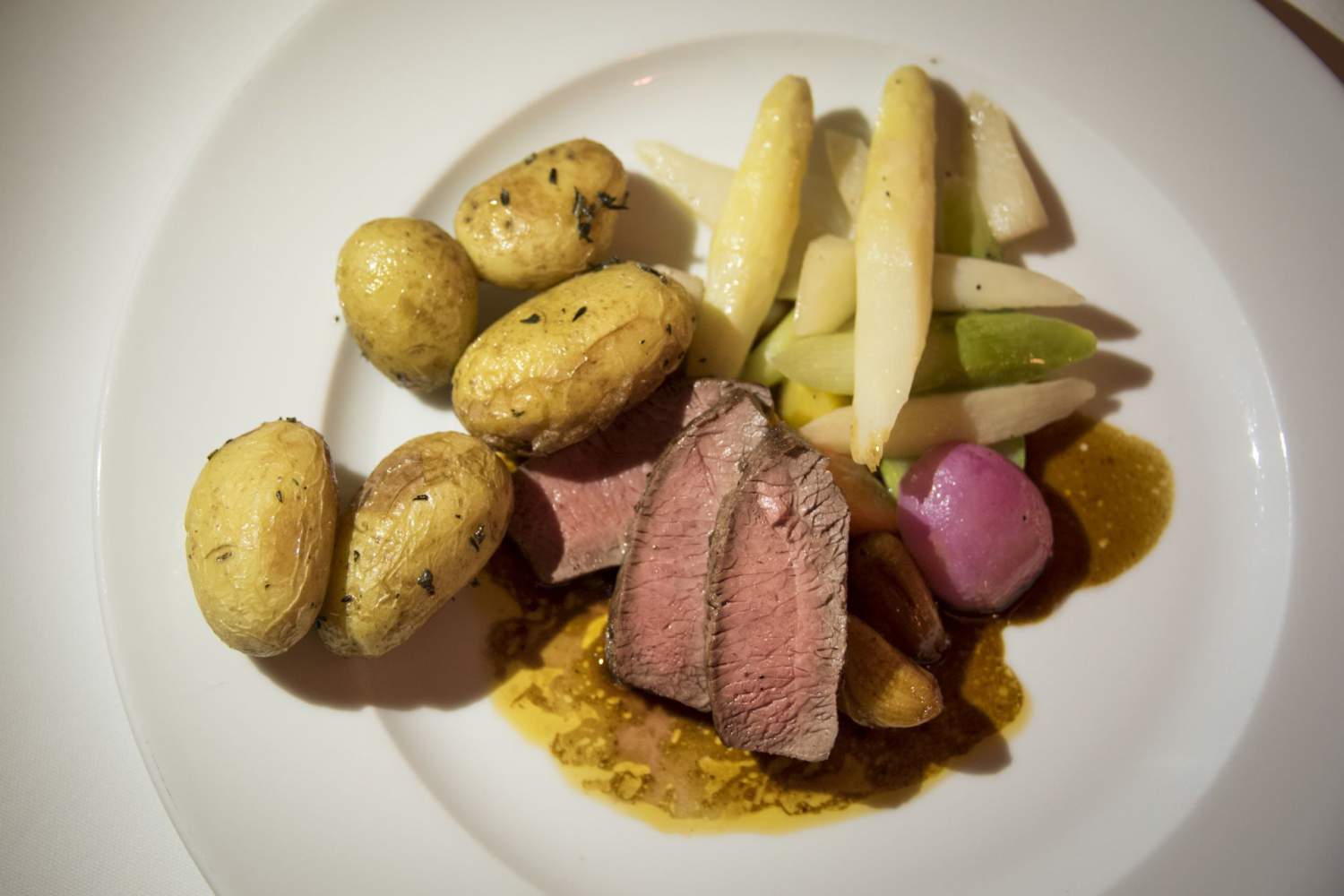 Rubino

Luftgässlein 1, +41 61 333 77 70
rubino-basel.ch
Situated in a quiet part of Basel's old town, Rubino is a restaurant with an austere decor and an elegant approach to food. In a tasting-menu setting, guests are asked about food restrictions (allergies, vegetarianism, etc.) and how many dishes they would like to be served, four, five or six. The kitchen does the rest, and offers wine pairings to go with each.
Dishes to try: a well-presented lamb dish with spring garlic sauce and new potatoes, pan-seared white freshwater fish (felchen) with smoked trout caviar and black olive sand, and a rhubarb-ginger terrine with almond sauce that really has the texture of a meat terrine, it's surprisingly playful.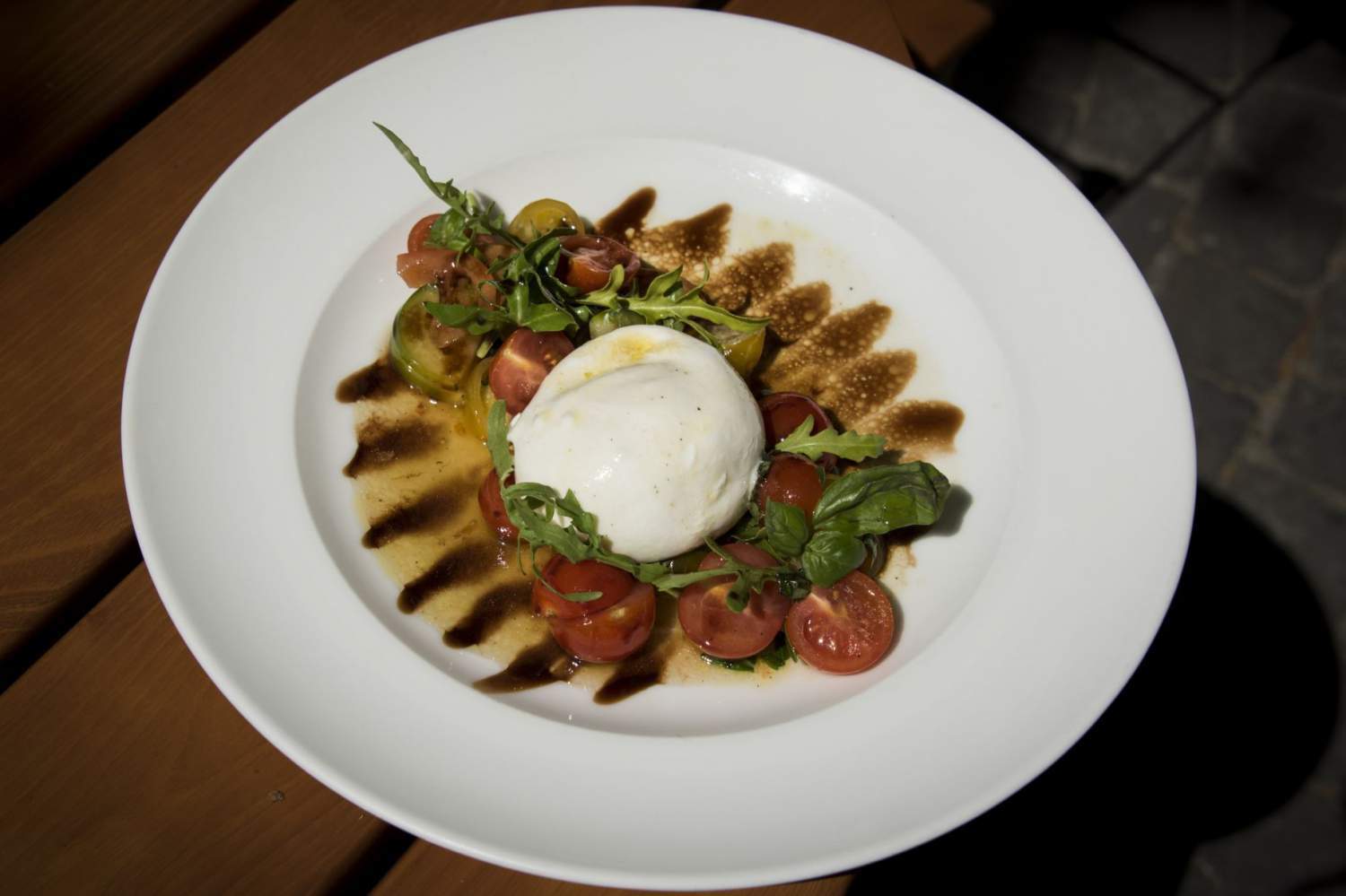 Volkshaus
Rebgasse 12-14, +41 61 690 93 10
volkshaus-basel.ch
Volkshaus is an all-in-one endeavour in the centre of town. A beer garden, restaurant, hotel, art gallery and bar combined, this larger-than-life enterprise is thinking big and has the financial means to achieve its goals. When the sun enters the courtyard during spring and summer, lunch takes on a whole new meaning. Leaning back with a good glass of local cold white wine allows you to take a step back for a moment.
Dishes to try: their simple but delicious tomato and burrata salad, a hyper-rich and hearty braised veal cheek, red wine demi-glace and Robuchon-style mash, chocolate mousse and gruyère-infused cream.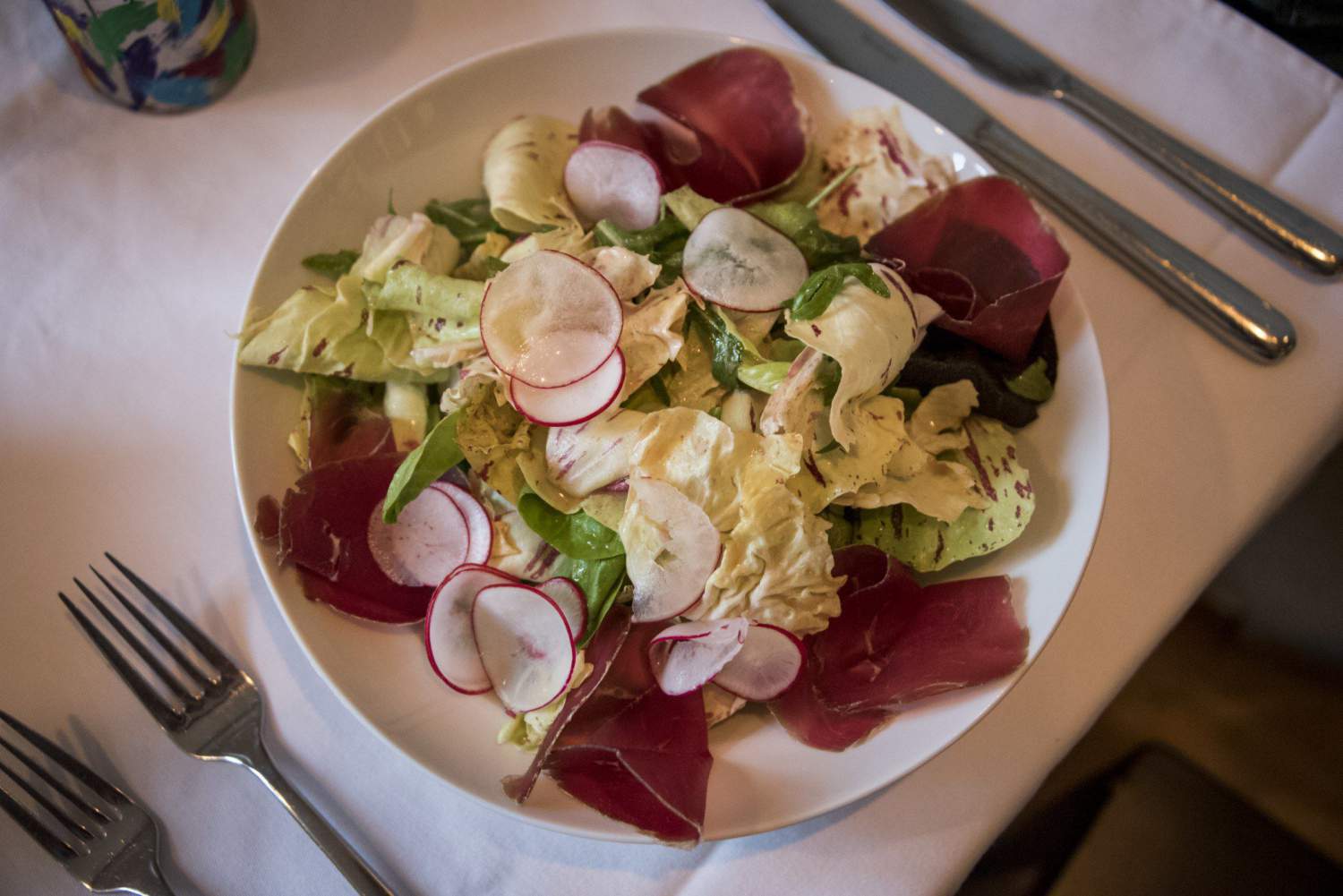 Atelier
Teufelhof Hotel, Leonhardsgraben 49, +41 61 261 10 10
The three-star Teufelhof hotel in Basel takes its art seriously. Of the hotel's two restaurants, Bel Étage is the better-known because of its Michelin star. However, Atelier is also a good find and maybe a bit less taxing on the wallet. Here, you will find simple, flavourful food in a classy setting.
Dishes to try: a cool-looking iceberg and chicory salad with the very local "viande des Grisons", a veal chop with a simple but delicious sauce, and an assortment of bite-sized desserts, including ice cream, sorbet and rhubarb preserves, that wakes up the palate.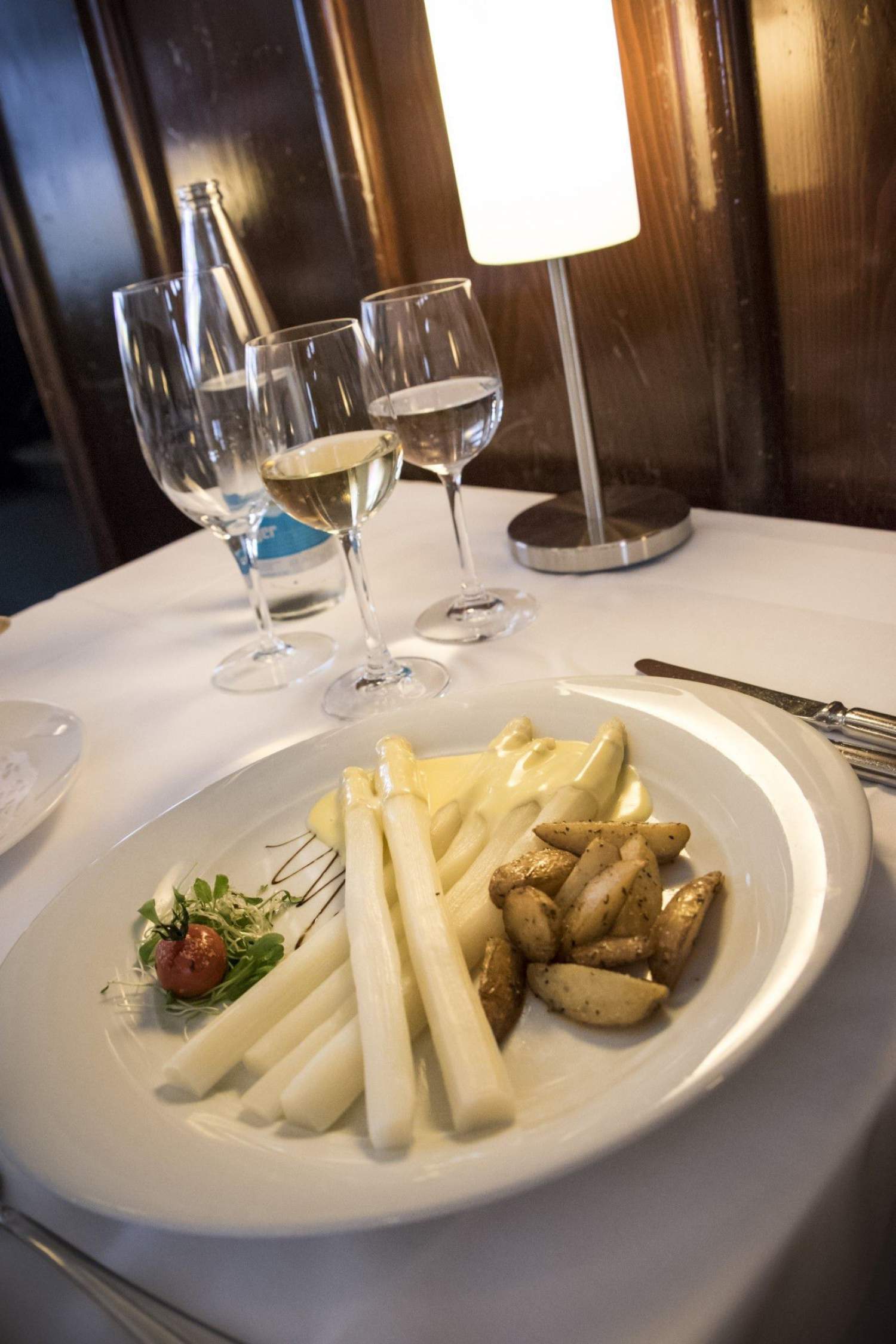 Safran Zunft

Gerbergasse 11, +41 61 269 94 94
safran-zunft.ch

The saffron leaf is everywhere in this historic building. Safran Zunft dates back to 1902, and having a meal there is like taking a step back in time. In fact, the Saffron Guild in the city of Basel has been located in the same building since 1423. Today, this classy restaurant offers lunches and dinners to the employees of the surrounding businesses. The banquet rooms upstairs are huge and decorated with a medieval flair, providing a fairy-tale setting for weddings and receptions.
Dishes to try: seasonal white asparagus with sautéed potatoes, the hyper-Swiss rösti (similar to hash browns) with veal Zurichoise (similar to stroganoff), and a good digestif of local kirsch!
Find flight information and more great tips for travelling to Basel here.
All Photo Credit: Cedric Lizotte
The comments and contributions expressed are assumed only by the author. The recommendations, intentions or opinions expressed are not necessarily those of Transat AT Inc. or its affiliates. See terms of use of the Air Transat website.
[cf]skyword_tracking_tag[/cf]