Barcelona is Spain's most cosmopolitan city, and it attracts millions of tourists each year with its magnificent architecture and vibrant arts scene. A visit to Barcelona is a visit immersed in beauty, in music and in art. Visitors to the city will discover that culture in Barcelona is a living thing and is found not only in the city's many museums, it is also proudly on show along urban streets, in its glorious buildings, and even on the beach.
A good start to experience culture in Barcelona is to explore the works of Spain's most famous architect Gaudi. With seven of his buildings declared UNESCO world heritage sites, you can easily spend most of your time in the city doing Gaudi and although worthy, there is more of Barcelona waiting to be explored. We have picked what we feel are the top three must-visit Gaudi sites as well as a few of our favourite Barcelona cultural hot spots.
All Things Gaudi
Casa Vicens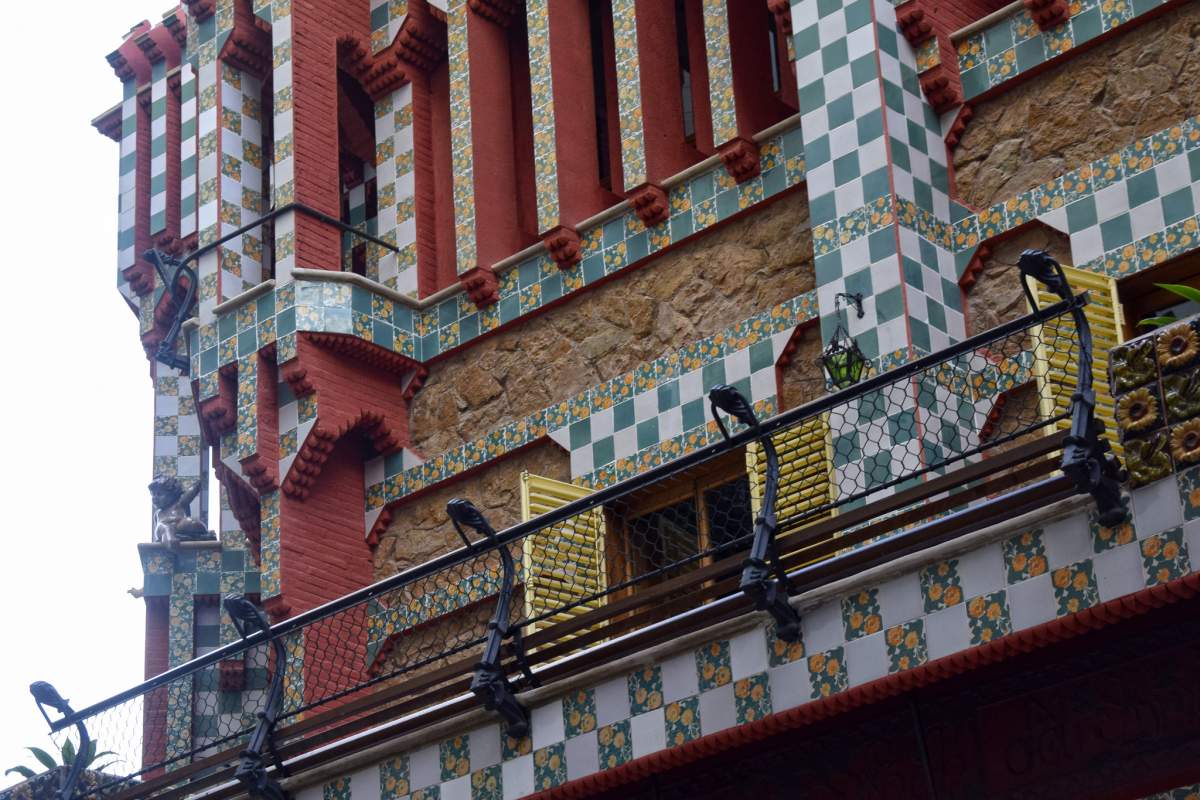 'The house where it all began'
This Gaudi property has been in private hands until recently and it is now finally open to the public! Casa Vicens is the very first piece of architecture designed by Gaudi after he finished his studies at the Barcelona School of Architecture.  Built between 1883 and 1885 for Manuel Vicens in the Gracia District of Barcelona, the residence was originally used as a summerhouse to escape the heat in the city by the Vicens family.
Even at the young age of twenty, Gaudi's distinct and unique style is clearly evident in his first major project, and the residence is one of the first known examples of Art Nouveau architecture in Europe.
The house was rarely available for public viewing until Mora Banc purchased it in 2014; the bank funded a three-year restoration of Casa Vicens and opened the property to the public as a museum in November 2017 to the great excitement of both Barcelona residents and visitors.
Carrer de les Carolines, 20 Barcelona
La Sagrada Familia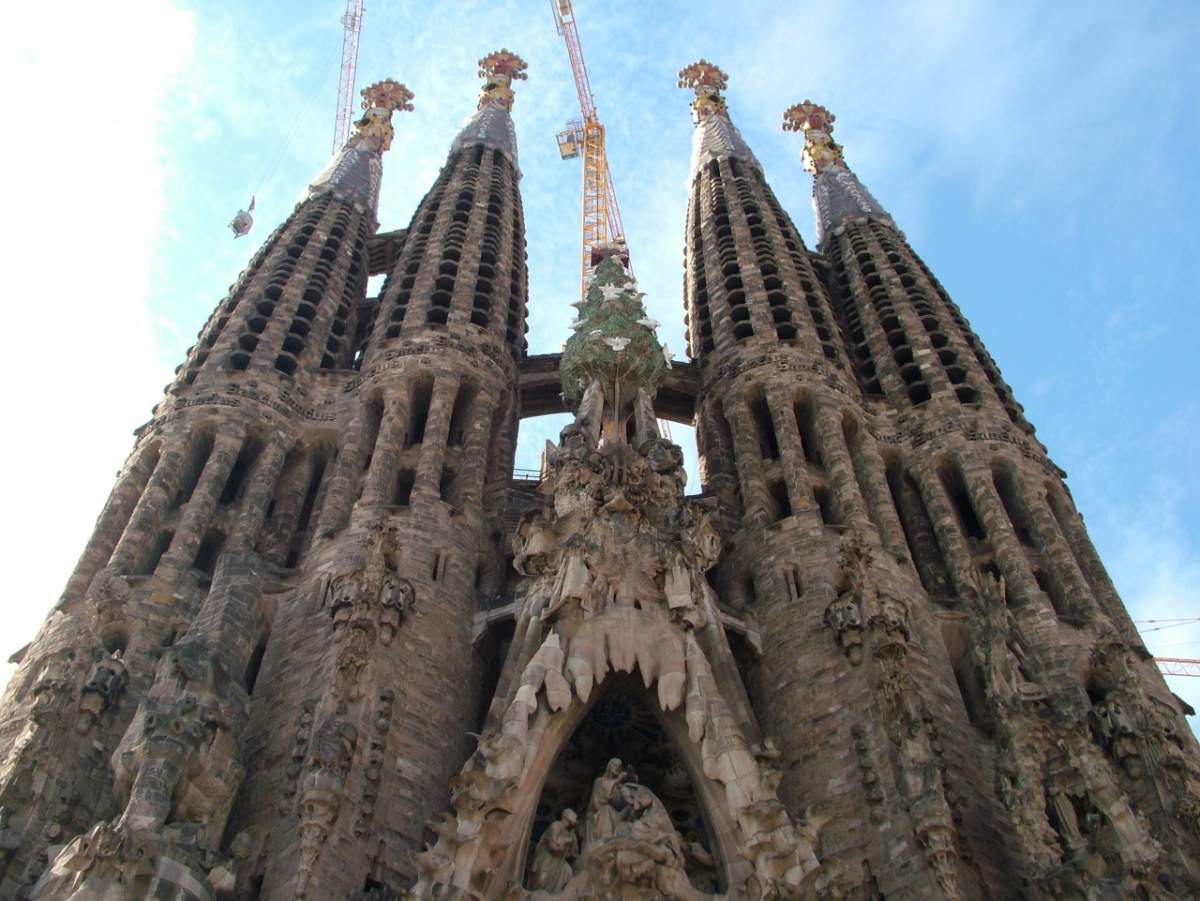 The construction of La Sagrada Familla Cathedral started in 1830 and is still ongoing, with an estimated completion date of 2030. This one fact alone tells you about the complexity and importance of this magnificent piece of Barcelona architecture.
Sagrada was to be Gaudi's masterpiece work and he knew it was too complex to be finished in his lifetime. He crafted three-dimensional works instead of conventional drawings to aid future architects in completing his vision and although much of these models have been destroyed there are enough records available to allow Gaudi's' vision to be realized. This in itself is a truly amazing accomplishment.
The church is now entering its last stage of construction and it is one of Barcelona's most important buildings, if there is one building you should visit during your stay in the city, this is it. Be prepared – it will be crazy crowded, so very large and utterly magical.
Our tip: Get your tickets online, pack your patience and visit in the morning to avoid some of the massive crowds.
Carrer de Mallorca, 401 Barcelona
Casa Batilo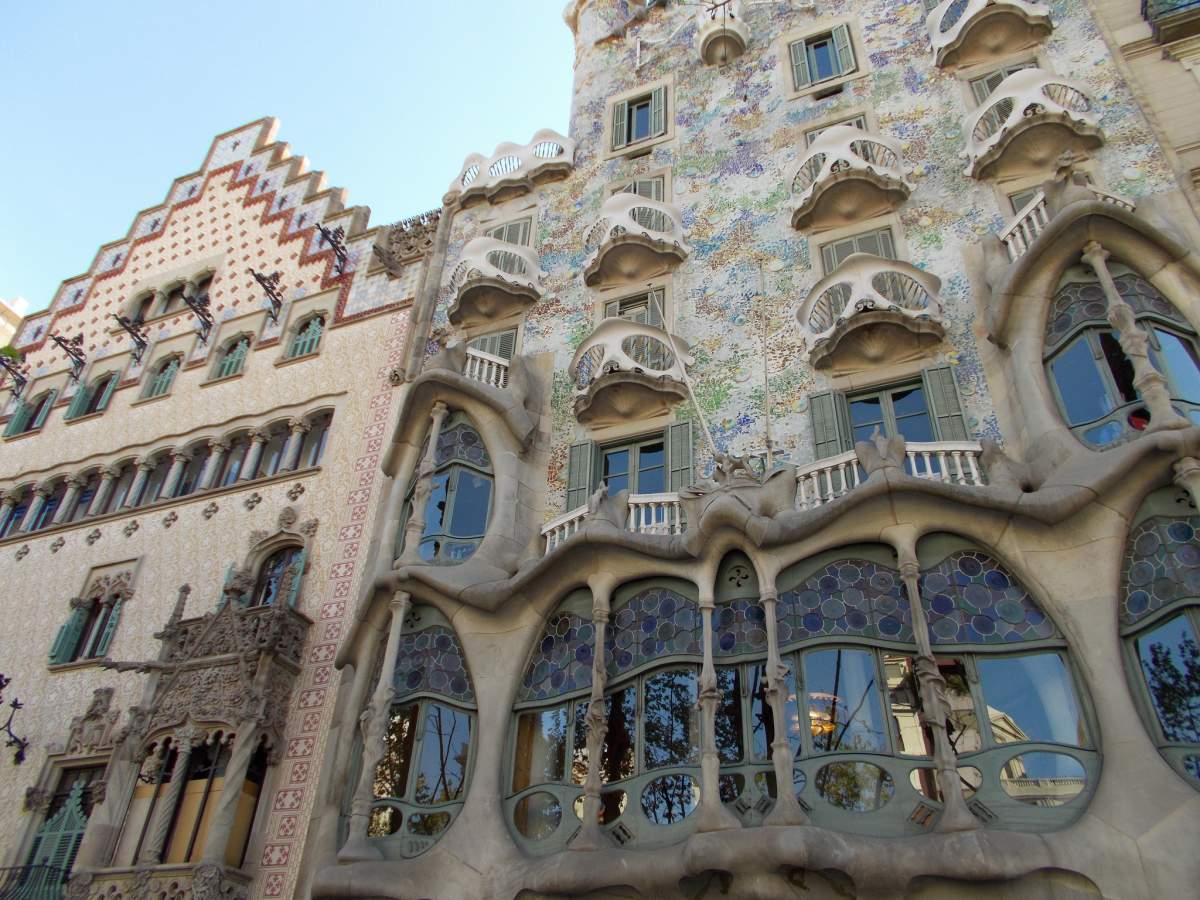 This is our favourite Gaudi house, Casa Batilo is also known as the House of Bones because of its skeletal exterior facades. In 1904, the owner Batilo gave Gaudi free rein over the redesign and he let his imagination go wild and the result is a remarkable masterpiece of architecture. We love the whimsy of it all, with its dragon shaped roof and the play of light on the colourful mosaics and the absence of straight lines.
This Barcelona site is truly a must-visit attraction even though it is crowded, small in scale with minimal décor on the inside. You can choose visit only the exterior and you will still get a sense of the immense talent unleashed by Gaudi, who was at the top of his career when commissioned for this project, but we recommend heading inside to fully appreciate the beauty of this impressive building.
Passeig de Gràcia, 43 Barcelona
Barcelona's Gothic Quarter
Forget your GPS, it probably won't work in the Gothic Quarter with its tiny streets and tall buildings. Put your phone in your pocket and wander, this area of the city is enchanting with its many itsy bitsy streets spilling out into pretty squares. Most of the area in closed to traffic making it fun to just stroll and take in the old medieval buildings, the street vendors, flower markets and trendy bars.
A few important sites in this part of the city include the Picasso Museum, the Palau de la Musica Catalana and the Gaudi Museum. All of these are truly worthy of a visit but no one will fault you if you fall under the spell of the Gothic and just amble and enjoy the Quarter in all of its splendor.
Music and Art Hot Spots in Barcelona
Much loved sculptures and music fill the streets of the city, no matter where you are or what time of year, there is art to be discovered on almost every street corner and a festival or celebration raising a joyous ruckus in a Barcelona neighbourhood near you.
The Raval Cat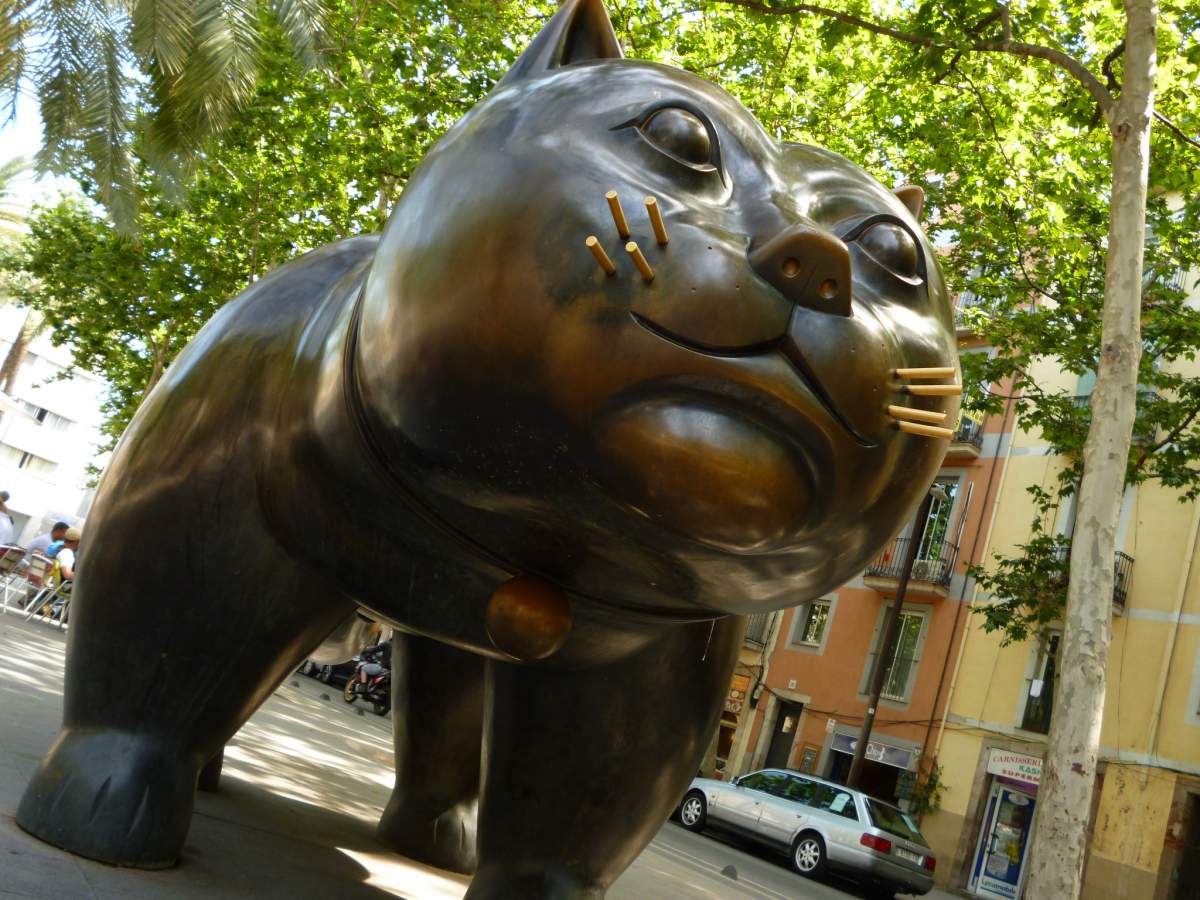 This plump, black cat sits pretty in the Rambla del Raval District of Barcelona. The Raval Cat is a sculpture by Columbian artist Fernando Botero and it has become a popular destination point in the city's interesting and vibrant Rambla promenade.
Rambla del Raval Barcelona
Wounded Star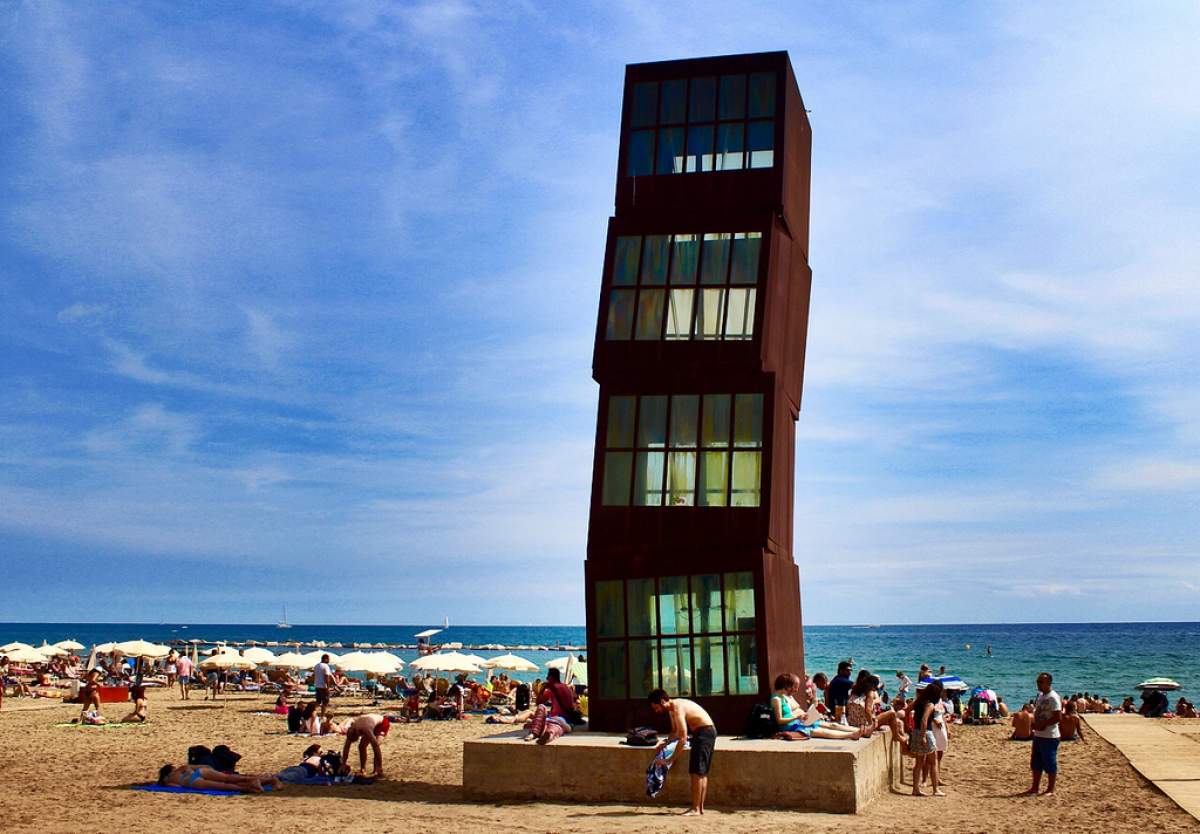 Should you commission an important sculpture for the beach? In Barcelona, the answer is yes of course! The Wounded Star or more popularly known as the Cubes is a work done by German artist Rebecca Horn on the beaches of La Barceloneta for the 1992 Summer Olympics. The 10 metre high sculpture pays homage to the quirky old beach houses of the Barceloneta and is now a permanent reminder of the city's past heritage.
Platja de Sant Miquel Barcelona
Barcino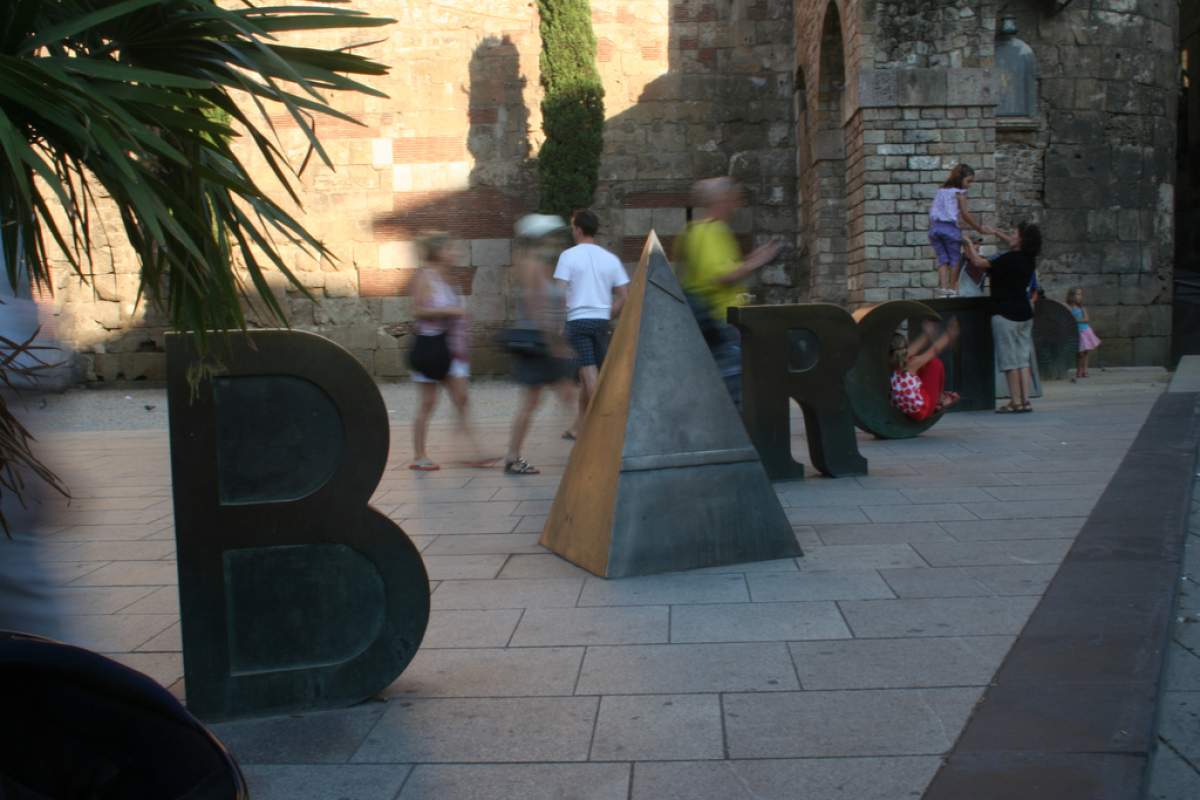 Some of the most photographed letters in Barcelona can be found in Barcelona's Ciutat Vella Quarter, in Placa Nova framed against the city's old Roman wall. The large bronze and aluminum letters were designed by Joan Brossa in the early nineteen nineties, and are an homage to the city's ancient past.
So, go ahead, you know you want to, arrange yourself on, or near or next to the letters spelling out the word Barcino, the Roman name for Barcelona, and snap that selfie.
Plaça Nova Barcelona
Festival Time in Barcelona
La Merce Festival
If you are planning to visit Barcelona in the fall, try to schedule your trip to coincide with La Merce, a popular festival celebrated every year in the city since 1871. Held at the end of September, the festival was originally organized to celebrate the Roman Catholic feast day of Our Lady Mercy but over the years, it has morphed into an enormous city carnival complete with parades, giant papier-mâché figuresand lots of Sardana on the go, a Catalonian traditional dance.  This weeklong celebration takes over the city with many free events, concerts and exhibitions.
Festes de Gracia
In August, the Gracia District gets groovy with the Festes de Gracia. This festival combines music, art, and recycling to the eternal joy of upcycle fashion and design devotees. The festival's main theme involves a competition between Gracia neighbourhoods in becoming this year's most beautifully decorated street using primarily recycled materials. The streets of the barrio are transformed with impressive colourful decorations, with each neighbourhood trying to outdo their competitors in gorgeous excess.  Don't forget ring your camera; this will be the spot to take that perfect photo of beautiful Barcelona!
Plan your visit to Barcelona to take in its gorgeous architecture and vibrant arts scene now. It has never been easier to book your visit and experience the best of culture in Barcelona.
The comments and contributions expressed are assumed only by the author. The recommendations, intentions or opinions expressed are not necessarily those of Transat AT Inc. or its affiliates. See terms of use of the Air Transat website.