Toronto isn't a city that is well crafted for tourists. In order to "discover" the metropolis, a certain amount of digging is required. Most people will head to the harbourfront in summertime, to the CN Tower or to downtown Toronto, because, well, that's what most guidebooks suggest. But if you really want to know what Toronto is about, you'll need to get off the main tourist track and explore a bit.
Oh, and, you know how Canada, bar Montreal, is known to be a culinary wasteland? It's changing. Where there's money, there's good food. And there's a lot of money, in Toronto, these days.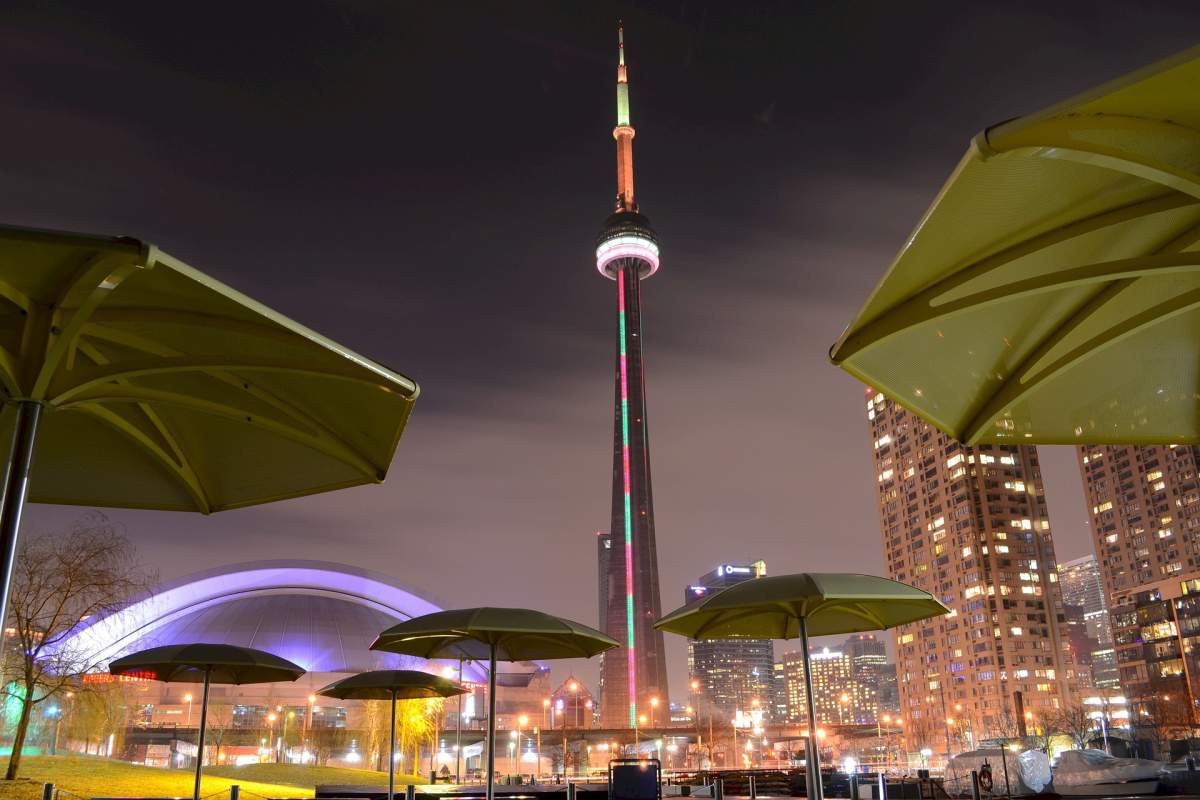 How to spend a foodie 48 Hours in Toronto
Arrival, luggage drop-off, and a short walk
The first thing you'll notice when coming to Toronto is that traffic, and transportation in general, is a bit of a mess. If you're coming to town on a weekday during morning rush hour, by car or from Pearson Airport, make sure you bring a backpack full of patience. My tip? Walk, streetcar, subway. Public transportation is always better than being stuck in a car!
Most hotels are in the downtown core, so head there, drop off your luggage and go for a short walk!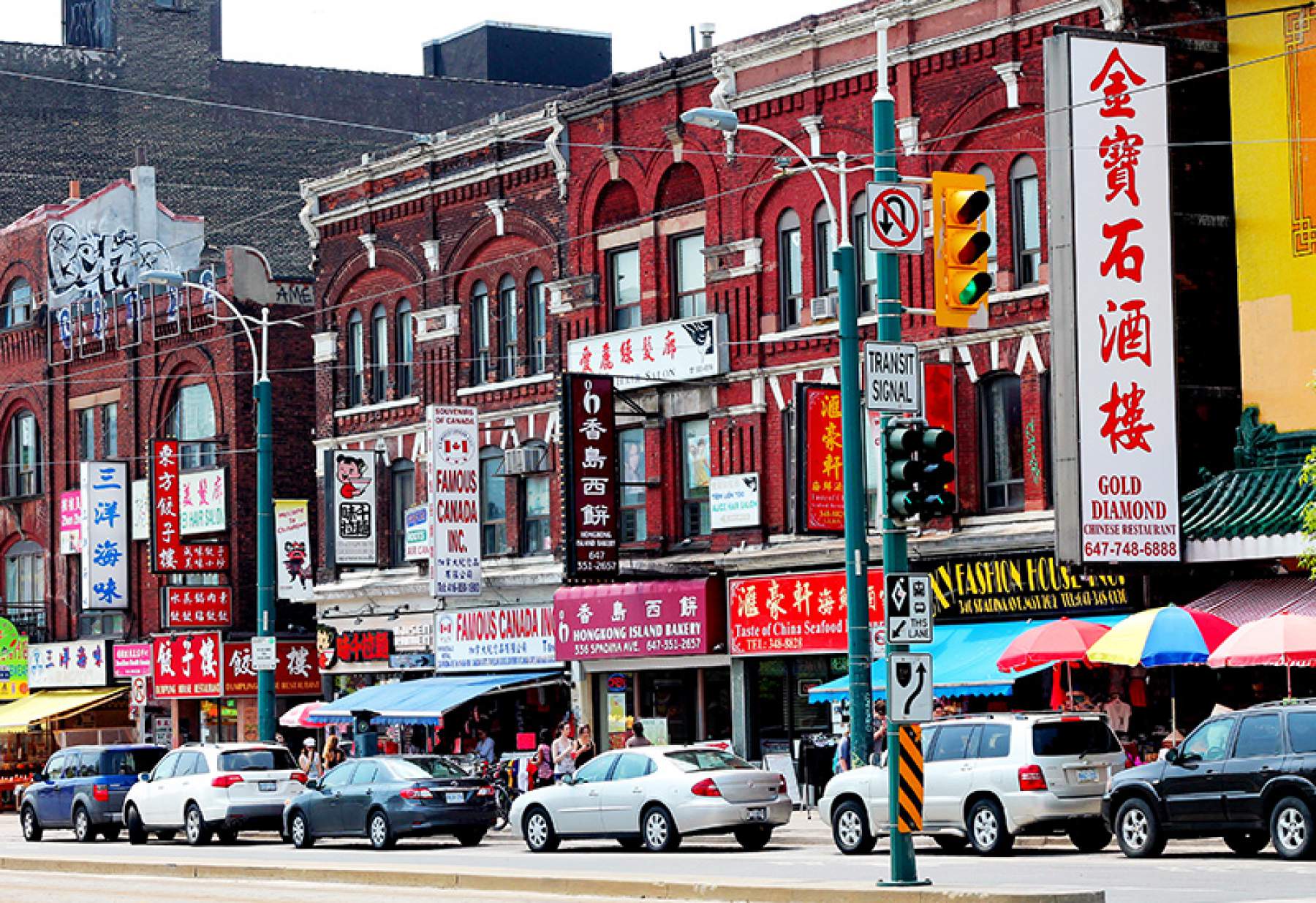 Lunch: Chinatown and Kensington Market
Toronto is a city of immigrants. And when immigrants move to Toronto, they usually don't bring much with them. What they do have, however, are memories. And in those memories, there are recipes and tastes. That's the reason why Toronto is such a great place for food: on the same street corner, you can find East-Asian, South-Asian, Latin-American and "Canadian" (whatever that means) cuisines. Chinatown and Kensington Market represent the best example of what I mean.
Right off the bat, I need to confess my love for Chinese food. And so my suggestion is to go get a bowl of noodle soup at Super Noodle Express. For something a bit less traditional, hipsterized Singapore-style food, really, then Jackpot Chicken Rice is for you.
Prefer Mexican? The best tacos in town are a few blocks down, because a few blocks is all you need to travel from Chinatown to Kensington Market. Go for the tacos at Seven Lives!
Afternoon: Kensington Market, Queen W., Ossington Ave.
Whether you've chosen Chinese or Mexican, the next step is to wander around Kensington Market. This part of Toronto is probably its liveliest, day or night. Take a walk, wander between the markets and the patios, and take it all in!
Next step: Queen West. From Spadina Ave. all the way to Ossington, Queen W. is a great stretch of a few kilometres to walk, shop, have a coffee, explore, go see the exhibitions in the numerous art galleries and have an ice cream!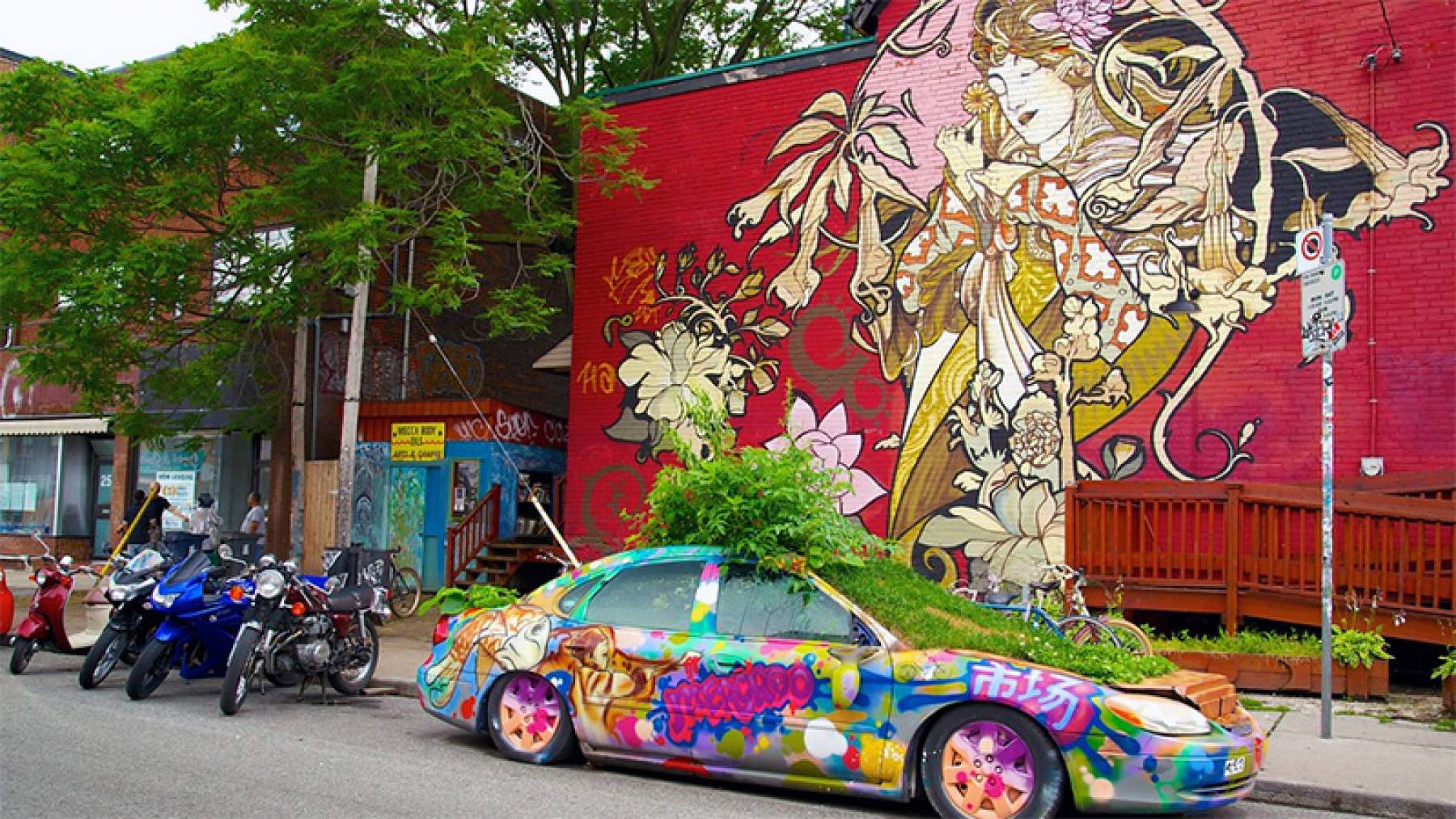 Dinner: Yasu
Let me go out on a limb, here: in my opinion, Yasu offers the best high-end sushi experience east of Vancouver. It's a small 18-seater sushi bar with high-quality fish and delicious sakes. Three chefs and two waiters offer a complete sushi experience along with sake tastings and exotic ingredients. The only option is the tasting menu or omakase in Japanese. And it's rude to ask for substitutions or changes on the menu. Be warned.
Another warning: make reservations way, way in advance.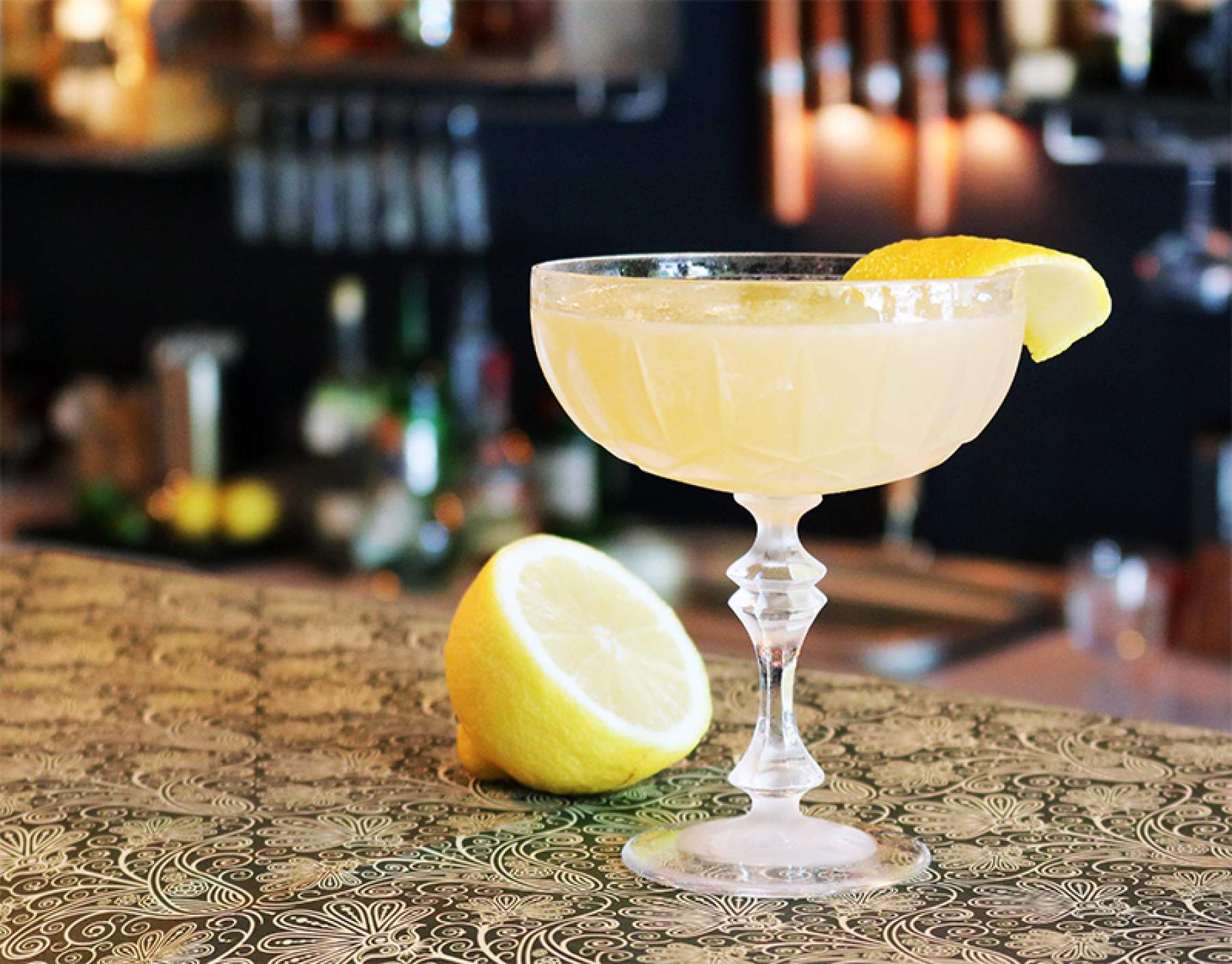 Evening: A couple of fancy cocktails
One of the most famous cocktail bars in Canada is called BarChef. It's kinda cool, if you don't mind shelling out for a $45 cocktail. My suggestion, though, is that you head to Rush Lane instead. In my mind, it's not as overpriced.
There are plenty of cool bars on Queen W. After a couple of drinks at Rush Lane, don't hesitate to get out and walk westwards. There are plenty of nice places to stumble upon/into!
Morning #2, and the controversial idea of "brunch"
I find that "brunch" is a strange idea. There are plenty of places that offer brunch in Toronto, yet I'm not sure if I understand the whole concept. It's basically lunch with a few breakfast items on the menu, isn't it And so I personally suggest that the whole idea should be thrown to the trash. My idea of an excellent first-meal-of-the-day-at-around-11-in-the-morning is a bowl of noodle soup. And there are plenty of delicious options in Toronto.
There was a gigantic ramen boom in 2012-13 and a few places offer true authentic umami deliciousness in a bowl. Touhenboku, Isshin and Raijin are my favourites. Another beautiful idea comes in the form of a bowl of pho, the staple Vietnamese beef soup. I like Pho Tien Thanh and Pho Phuong. And don't forget to get a drip coffee with condensed milk!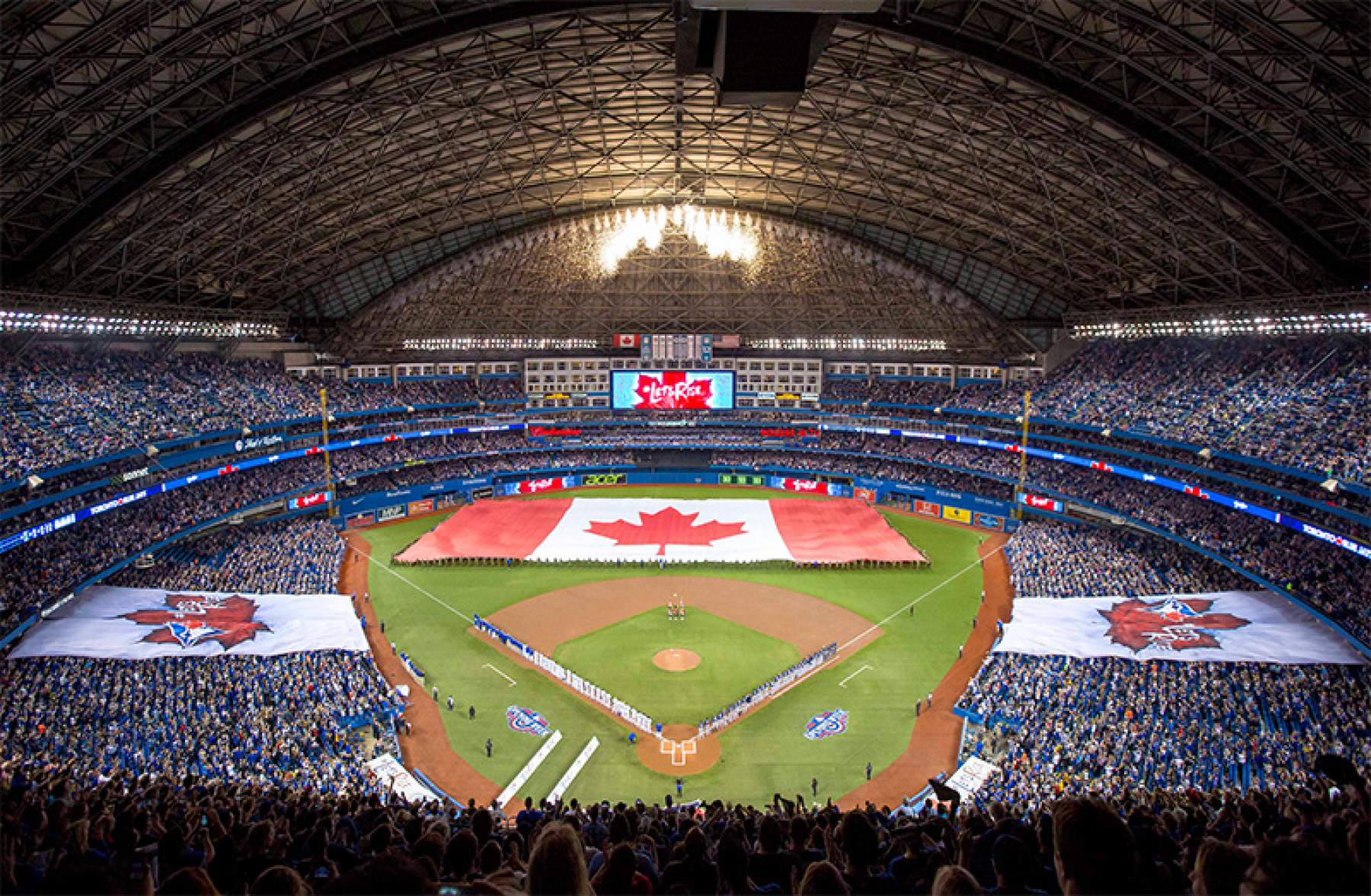 Afternoon: Blue Jays
If you're lucky enough, your second day in Toronto offers beautiful sunny skies, and you can head to the Rogers Centre and catch a game of the Blue Jays. Don't forget to have "all the fixin's" of a ball game, too: peanuts, cracker jacks, hot dogs, beer…
Not into sports? Then head to the Beaches. I know that the words "urban tropical Canada" are not usually associated, but you'd be surprised to see how beautiful and clean the beach is!
Dinner: Omaw
There are dozens of very good restaurants in Toronto. Yet Omaw is my suggestion for your last dinner in town. It serves small plates that can easily be shared with friends. There's a certain inspiration from the south of the United-States, especially Cajun food. Try the spring chicken with andouille. Really, try it.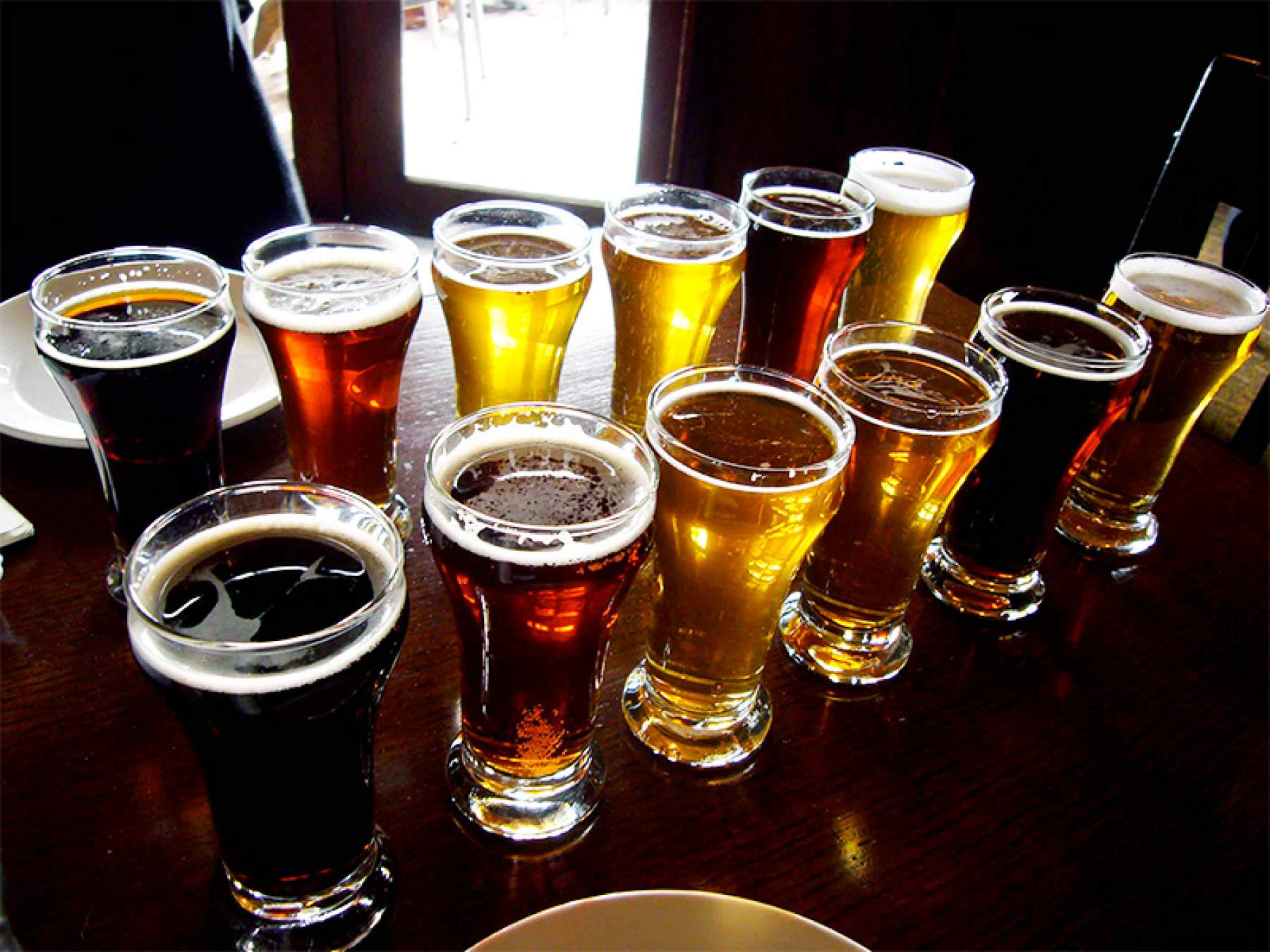 Evening drinks: Blood Brothers and The Greater Good
Toronto was (very) late to the craft brewing party that took over most of North America and some European countries not too long ago. And even if the city's craft beer offer is still quite unidimensional, there are a few brewers that stand out. One of the best microbreweries of the city is called Blood Brothers. They offer funky sours and well-balanced IPAs. Due to the strange laws that rule the land, microbreweries have to stop serving beer at 9pm. For that reason, brewpubs that offer local libations have popped up and have become quite popular.
Across the street from Blood Brothers, a hipster hangout called The Greater Good offers a wide variety of beers on tap, pinball machines and pizza by the slice, made in-house. If young adults wearing skinny jeans and with a snarky attitude aren't your thing, then head to Birreria Volo. There, you'll find a similarly wide variety of locally crafted ales served in wine glasses in a clean and sleek setting.
Different strokes for different folks. Don't miss out on these discoveries and book your Air Transat flight to Toronto and start planning your visit!
The comments and contributions expressed are assumed only by the author. The recommendations, intentions or opinions expressed are not necessarily those of Transat AT Inc. or its affiliates. See terms of use of the Air Transat website.