Barcelona is one of the most loved cities in Spain and the world. It charms with its world class food and wine, boulevards to stroll and music to dance.
But Barcelona isn't only for an adult holiday, there are plenty of family friendly activities. If you want to show your children the world, Barcelona is an excellent place to start.
La Sagrada Familia
While architecture may not seem to be something children would like, everything changes when you're visiting a work by Antoni Gaudi.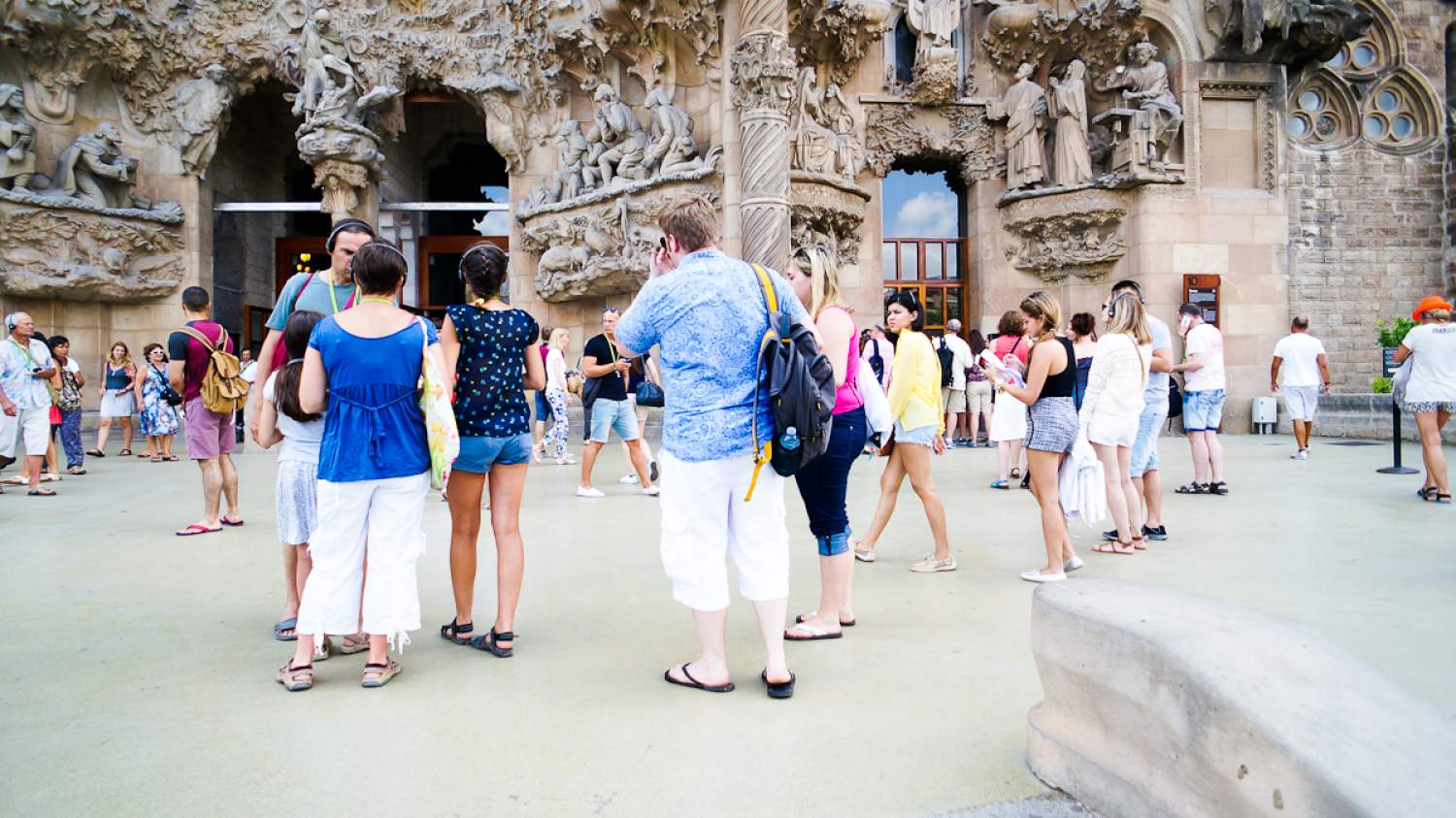 This unfinished basilica defies what children know a building to be. It resembles the quirky towers they see in cartoons but could never have imagined Gothic and Art Nouveau style buildings would exist in the real world.
ALSO READ: The Best Day Trips from Barcelona
There are many opportunities to see Gaudi's work but this is the perfect place to gauge your child's attention. Just make sure you skip the long lines by purchasing tickets in advance.
Children over 6 are permitted to enter the two towers overlooking the city. While there is an elevator to go up to both, only the Passion tower has an elevator to descend while the Nativity tower requires 300 stairs to exit.
Carrer de Mallorca, 401, 08013 Barcelona, Spain
Museu de la Xocolata
Museums are not the best place for young children, but this one is different. This small chocolate museum delights kids, and has enough information to feel educational.
Kids will learn why we started eating chocolate, how it is made and can view chocolate sculptures from their favorite cartoons. If you can plan in advance, there are also chocolate workshops children can attend.
Not only will this be one of the best spots to pick up food souvenirs, but there's a cafe to sample more chocolate before you leave.
Carrer del Comerç, 36, 08003 Barcelona, Spain
Montjuïc Castle
Who doesn't want to visit a Spanish castle?
Montjuïc is just large enough to hold a child's attention without feeling overwhelming. But the adventure starts from the moment you leave for the castle as you can take a funicular and a cable car to the castle.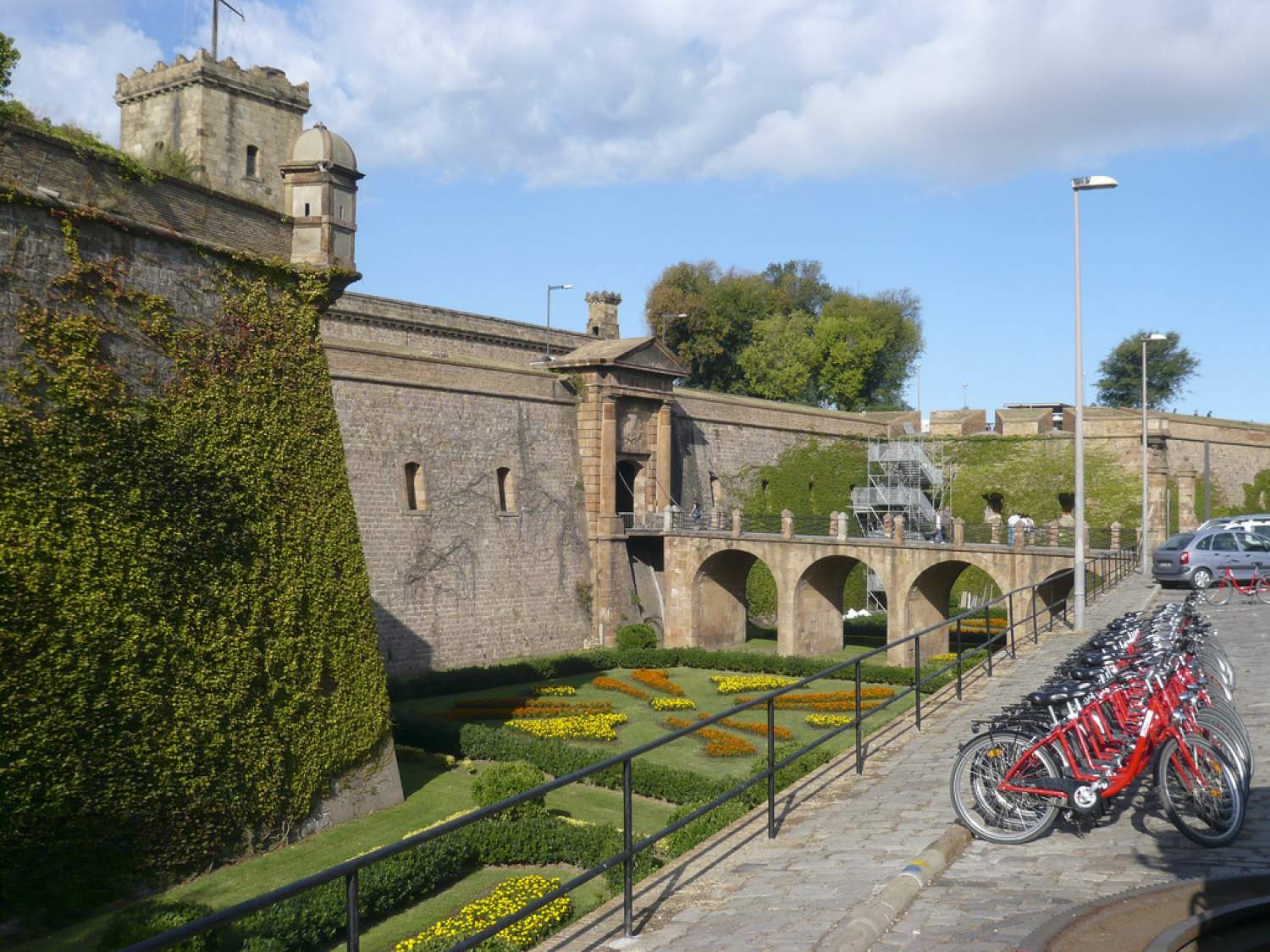 With family friendly grounds, kids are easily amused with the cannons, bridges and a moat! It also has one of the best panoramic views of the city. Come for sunset and bring a picnic so you can watch the Magic Fountain show at night.
The best part is the price. It's only five Euro for adults and children enter for free.
Ctra. de Montjuïc, 66, 08038 Barcelona, Spain
Barcelona's Beaches
Pounding the pavement to take in culture is exhausting for anyone of any age. In the middle of the trip head to where the locals are the beach!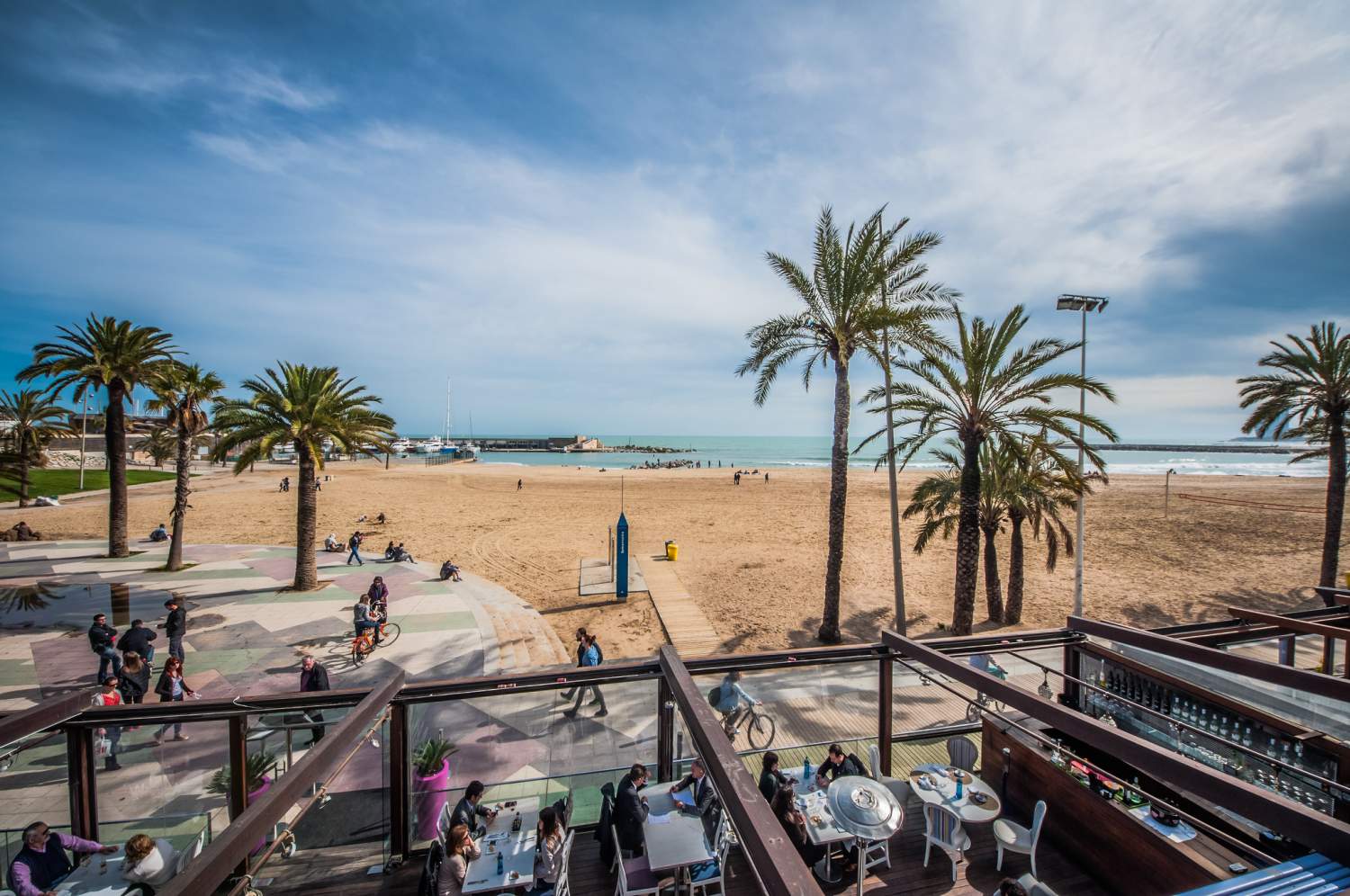 Although there are over four kilometres of beach, the most popular area is Barceloneta Beach with lots of amenities, including washrooms, restaurants and shops to buy inflatables and beach pails.
You'll need to prepare your children in advance for the topless sunbathers as well as many pickpockets.
Don't bring anything valuable to the beach.
Another great spot for kids is the Olympic Village beach with a full playground for children.
La Rambla
The most famous boulevard in Barcelona is La Rambla, no visit is complete with a stroll down it. However, make sure everyone in the family is well-fed, alert and in good humour because the street is very busy with market stalls lining it, buskers seeking attention and pickpockets looking to distract.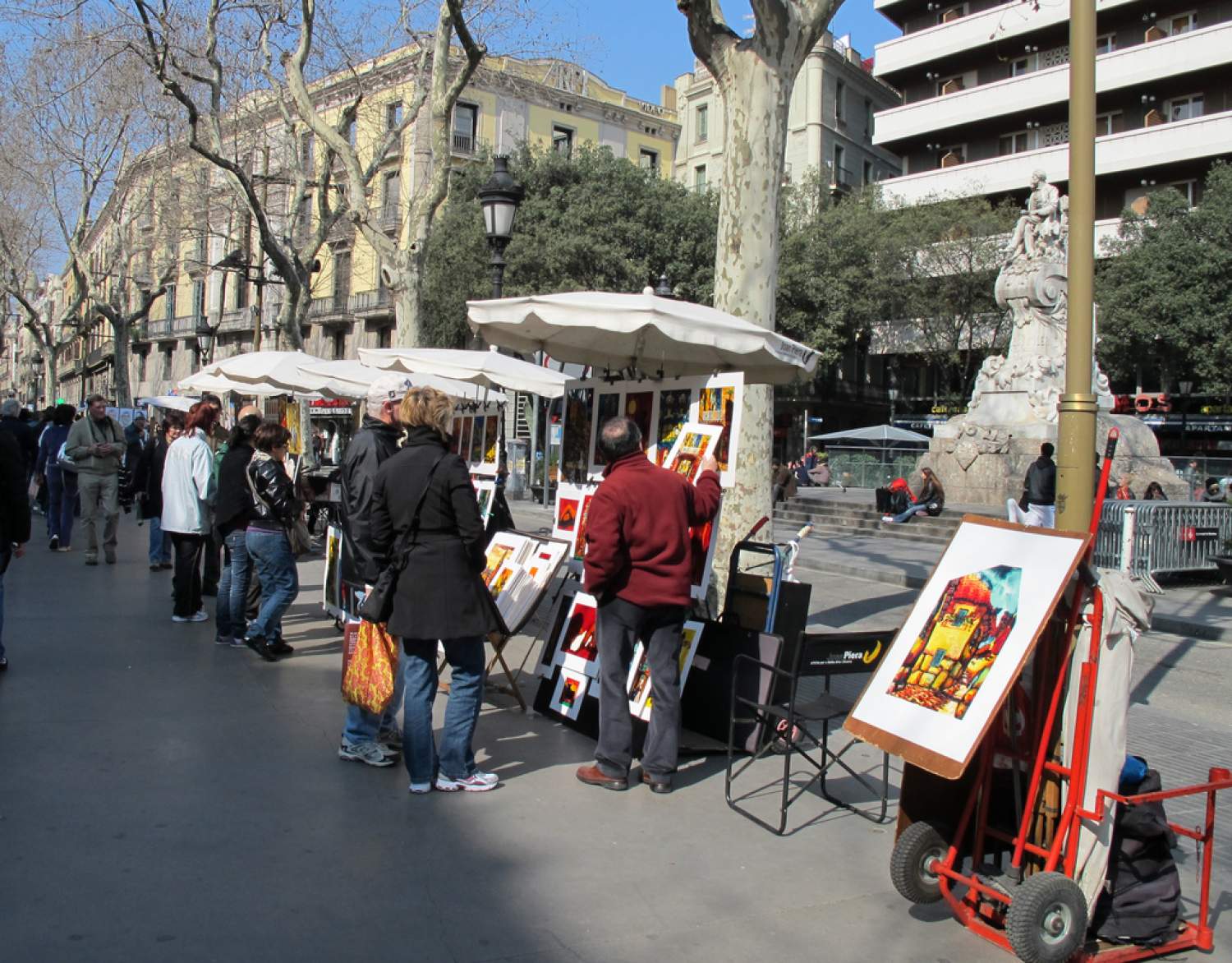 It can be overwhelming for younger children but also a lot of fun if everyone is up for it. Be sure to bring a few Euro coins to tip entertainers who are happy to pose for photos so you can reminisce at home.
Fly the whole family to Barcelona with Air Transat.
Cover photo credits: Diriye Amey
The comments and contributions expressed are assumed only by the author. The recommendations, intentions or opinions expressed are not necessarily those of Transat AT Inc. or its affiliates. See terms of use of the Air Transat website.