The fact that there is no shortage of beautiful castles in Europe is a surprise to absolutely no one. These architectural marvels are, after all, one of the old continent's biggest claim to fame as far as tourism is concerned, having been an inherent part of the European landscape for the better part of two millennia.
Why Do Castles Even Exist?
In the wake of the Carolingian Empire fall near 900 AD, the vast majority of European territory was divided among countless members of the nobility and was, therefore, much easier to conquer. Castles, as fortified private residences, were the best and only way to not only keep a firm grasp on local populace but also on lucrative trading routes across the continent, allowing greedy conquerors to consistently affirm their power on a very local scale as texts and emails had yet to catch on at the time.
We can thank pioneer Normans for their efforts in building defensive fortresses across Europe, specifically of the "motte and bailey" kind; the forceful fighters also possessed, rather conveniently, brilliant military minds and were quick to expand their empire to Britain and Byzantine, we owe them emblematic castles such as the Tower of London in England and Trim Castle in Ireland, for example.
Eventually, castle layouts and shapes adjusted in order to reflect not only ever-changing frontiers but also new technology and a slightly less defensive, more residential role with modern comforts and lavish living areas. Nowadays, there are thousands of castles in Europe spanning about 10 centuries of history, from the dark ages to carefree and extravagant Renaissance.
Where To Find Beautiful Castles in Europe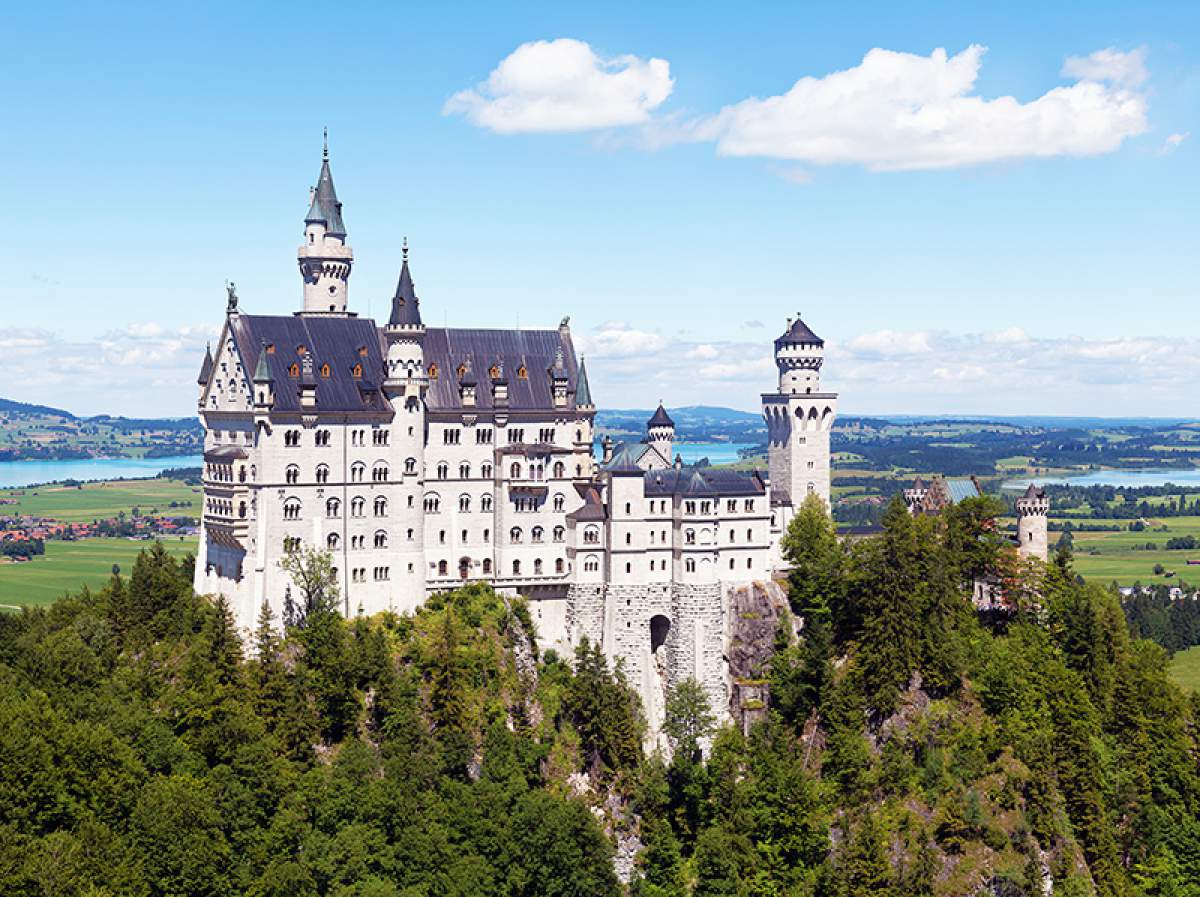 Neuschwanstein Castle, Germany
As perhaps one of the most iconic castles on the planet, Neuschwanstein Castle (pronounced noy-shvan-chtine, you're welcome) is located deep in the heart of the Bavarian Black Forest in southern Germany. You would be right to think it looks familiar, as the castle's served as the inspiration for Disneyland's Sleeping Beauty Castle.
Contrary to many other castles in Europe, it wasn't built out of any sort of military or practical purpose. It was, actually, commissioned by Ludwig II of Bavaria as a personal refuge away from public life, the king was a bit of a recluse, apparently, but also out of boundless enthusiasm for the operas of his close friend Richard Wagner as the architectural interpretation of his compositions. As such, many consider it the ultimate homage to the prolific composer.  What few people know, though, is that the king did not rely on public funds to complete this project; instead, he used his personal fortune and called upon that of a few equally affluent confreres. The castle has been opened to the public since the king's death in 1886.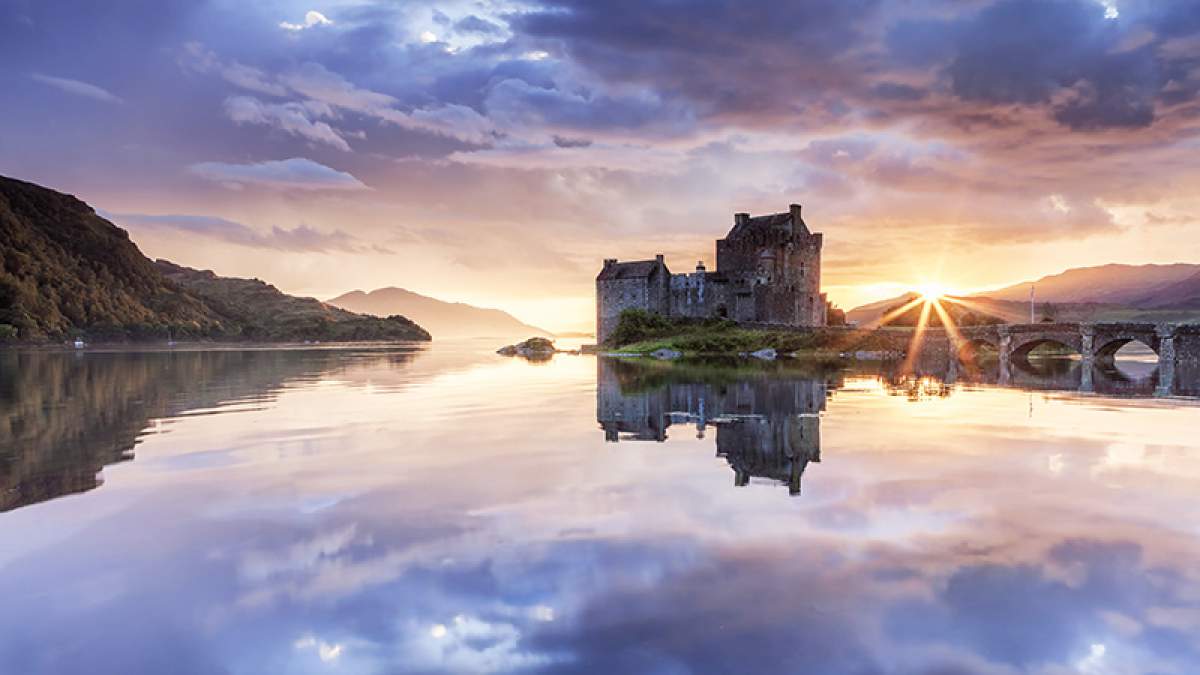 Eilean Donan Castle, Scotland
Eilean Donan Castle is not just one of Britain's masterpieces, it's also rightfully one of the most beautiful castles in Europe. It overlooks three of Scotland's most strategic lochs (lake, in Scottish Gaelic) from its presque-isle and is surrounded by the commanding forested Kintail mountains. It can only be reached through a moss-carpeted stone footbridge connected to the mainland. Basically, station a tartan-clad bagpipe player somewhere near the castle and you've got the ultimate Scotland postcard before your eyes.
The brooding castle on the edge of Scotland's scenic Isle of Skye was built in the 13th century as a way to protect the area from recurring Viking incursions; it has since been a stronghold of the powerful Clan Mackenzie. It was blown to bits during the infamous Jacobite rising of 1719 and was gradually rebuilt into the castle visitors marvel at today.
Plan your visit to Scotland with flights to Glasgow.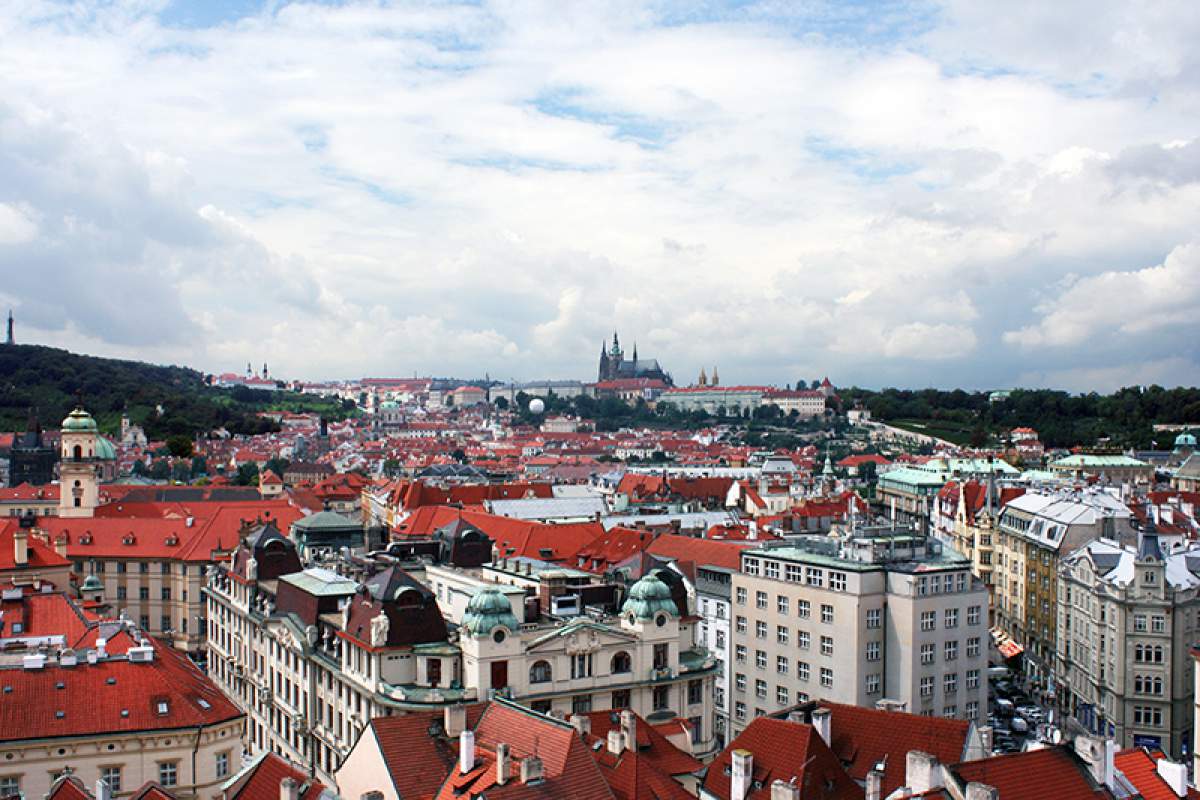 Prague Castle, Czech Republic
Looming above the Vltava's left bank, hrad to the Czechs, Prague Castle the Czech Republic's most popular attraction, with reason: within its walls lies some of the most cherished cultural, historic and artistic treasures in the country. It was first built in the 9th century for the Kings of Bohemia and was continually improved and expanded by monarchs throughout the centuries, which explains the eclecticism it's known for, representing virtually every architectural style of the last millennium from medieval fortifications to bold Gothic and romantic Renaissance. To top it all off, the fairy-tale fortress is, technically, the largest ancient castle in the world, comprising an area equivalent to seven football fields.
Plan your visit to the castle with flights to Prague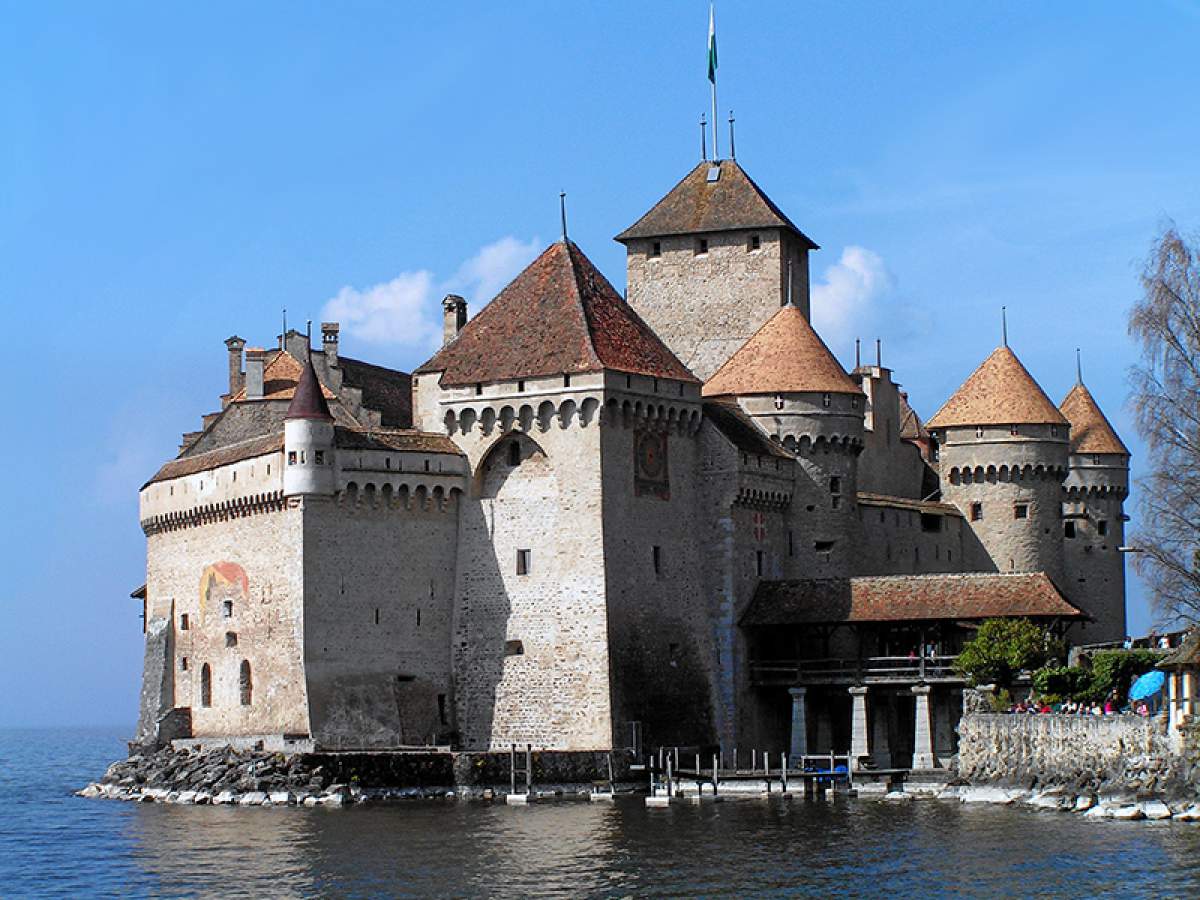 Chillon Castle, Switzerland
Without a doubt one of the most beautiful castles in Europe, Chillon Castle is built atop a rocky outcrop on the Lake Geneva waterfront. And this specific location was absolutely not a coincidence; it oversaw the highly profitable toll station of the Counts of Savoy between northern and southern Europe. As such, Chillon Castle presents a heavily fortified landward facade and hides an intricate network of courtyards and towers and grand halls that are now decorated with coats of arms and original furniture.
Don't miss the view of Lake Geneva and the Alps from the west-facing windows.
Plan your visit to Switzerland with flights to Basel-Mulhouse.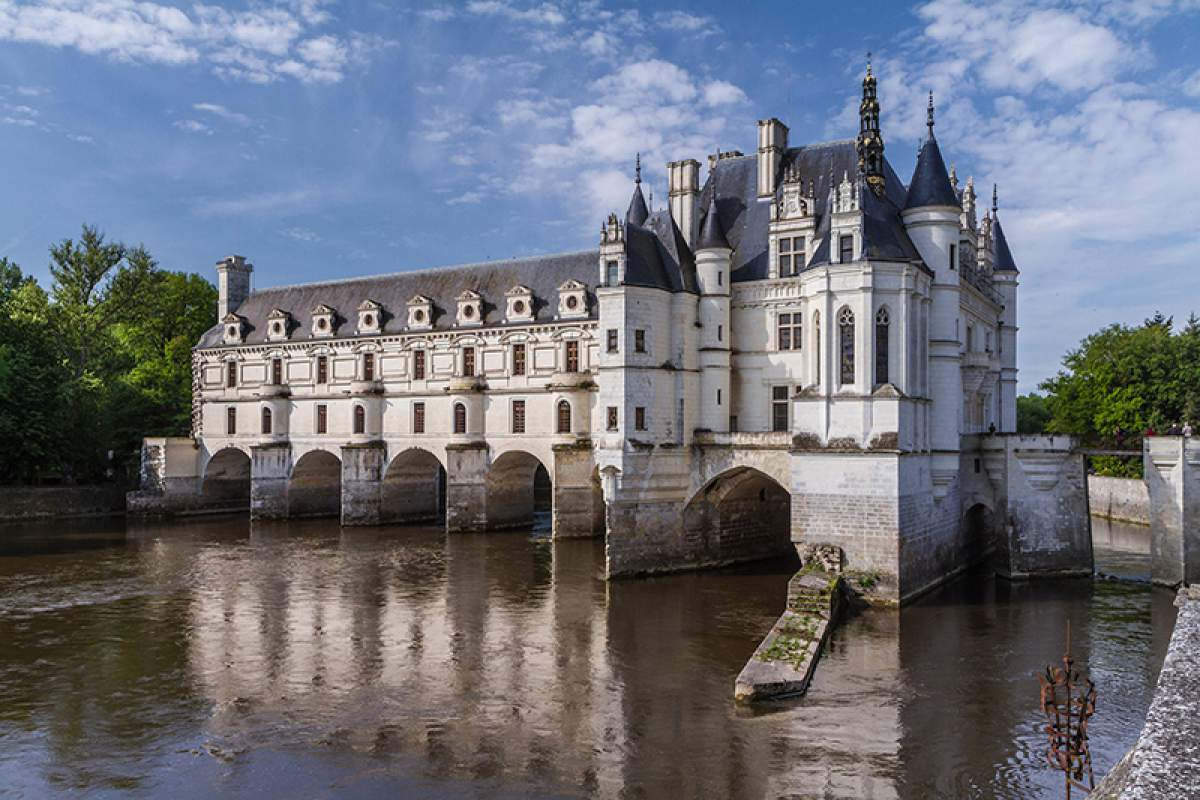 Chenonceau Castle, France
The castles of the Loire Valley, a UNESCO World Heritage Site, make up the largest concentration of Renaissance castles in the world spanning over 800 square kilometres and a few dozens notable sites. Chenonceau Castle, in particular, is one of the most acclaimed properties in the region, thanks to its unique multi-storey gallery traversing River Cher which make it the second most visited castle in France right after the Palace of Versailles.
Through its long history, Chenonceau was the scene of multiple events, from the lavish parties thrown by Regent Queen Catherine de Medici to a make-shift hospital during the two great wars. Fun fact: it is now owned by the heir of France's most famous chocolate company, Henry Menier. Isn't that a sweet life?
Plan your visit to the Loire Valley with flights to Paris or Nantes
Cover photo credit: Benh Lieu Song via Creative Commons CC BY-SA 2.0
The comments and contributions expressed are assumed only by the author. The recommendations, intentions or opinions expressed are not necessarily those of Transat AT Inc. or its affiliates. See terms of use of the Air Transat website.