Vancouver is an exciting shopping hot spot and downtown is the place to be with its top fashion boutiques and cool urban districts. We'll take you on a tour of the city to explore the best shopping in Vancouver and help you get that perfect Pacific West Coast look for your wardrobe.
Where to Shop in Vancouver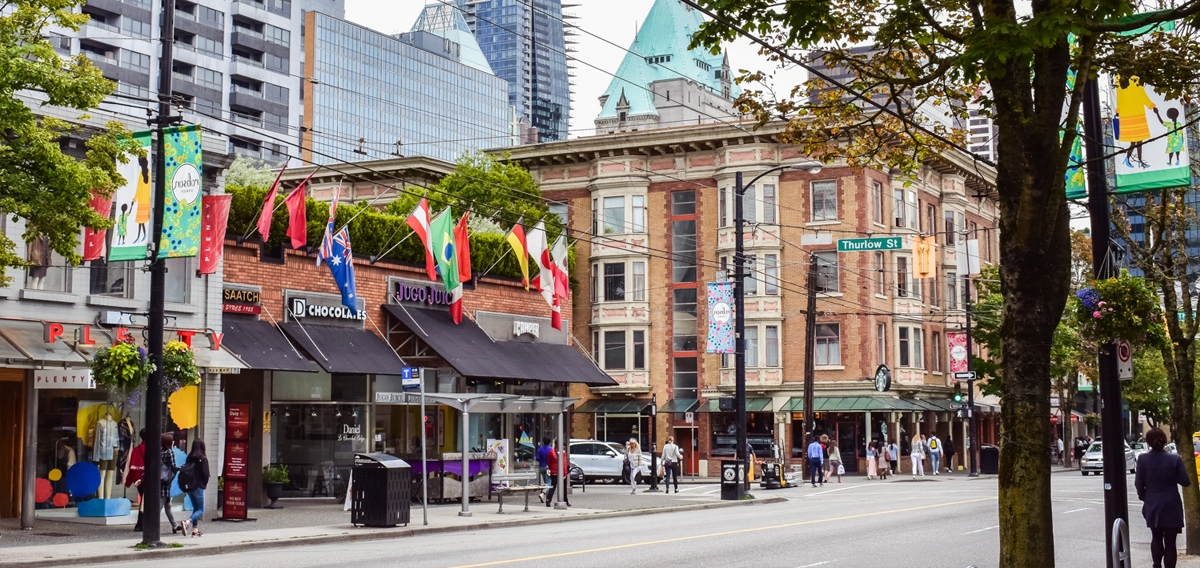 Robson Street and Downtown Vancouver
Robson Street is Vancouver's best known shopping district. This is where you'll find the biggest and the best stores in town. The place to be on Robson is between Burrard and Jervis. These three blocks pack in around 150 stores with favourites like the Lululemon Flagship Store, Aritzia, and Zara.
You can also glitz it up in Vancouver's Luxury Zone. Located one block north of Robson on Alberni Street, start with a stop at the newly opened Prada Store, or shop the Canadian standards at The Bay, Roots, or Holt Renfrew. Our favourite indie store? Head over to Get Plenty. This is the place to go for cute tees and cuddly sweaters.
Granville Island
Forget the car, take a ferry or the colourful little Aquabus and go shopping on Granville Island for the best of Vancouver arts and crafts. Granville Island is also home to Vancouver's most popular food market.
There is something special about Granville Island. You can't help but smile once you arrive to this quaint, crafty little spot in Vancouver. Maybe it is the combination of salty sea air, super fresh food, and the 'just a little quirky' people who work and hawk their wares on the island. The island is a favourite of both the locals and tourists, all flocking to their own special little spots on the island. We love Granville so much it is hard to pick one place to go so we'll give you three: The Farmers Market, the Net Loft Building, and Paper-Ya, the cutest little paper store ever, located inside Net Loft.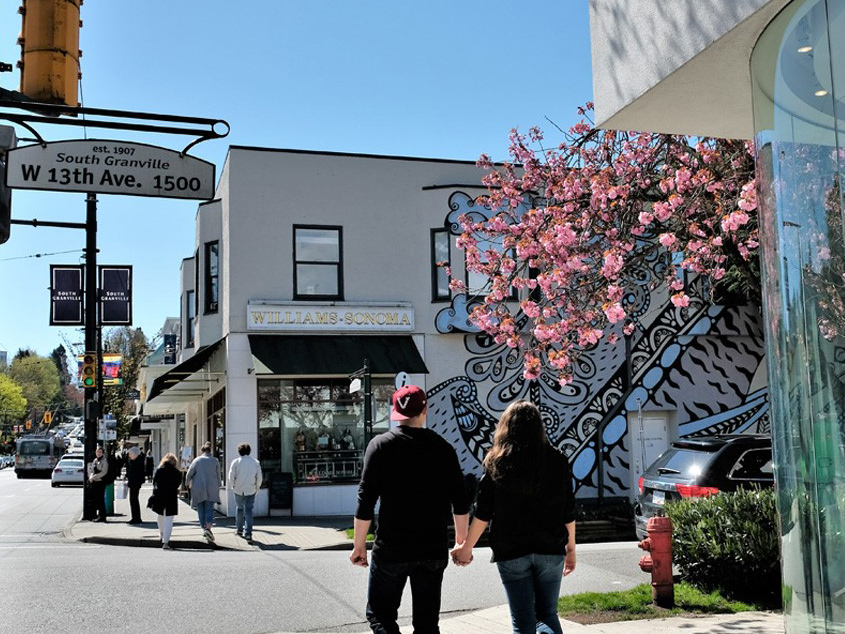 South Granville
Located over the Granville bridge and a short drive from downtown Vancouver, South Granville is gaining in popularity as one of Vancouver's top places to find great indie shops, a little something stylish for your home, and tons of chi chi art galleries. In the late 1800's, before the bridge was built, South Granville was a popular place for citizens to paddle over for a bit of wilderness camping. The district certainly has evolved and changed since then! Now South Granville is part of metropolitan Vancouver, the forest has been replaced with buildings, and most Vancouverites probably arrive without a paddle or tent.
Yaletown
We love the hip, industrial feel of Yaletown, Vancouver's former brick warehouse district. The heavy industry has moved out and the neighbourhood is now populated with trendy boutiques, Martini Bars, and chic galleries. The last of the area's gorgeous red and renovated brick warehouses are found along the streets of Pacific, Homer, and Nelson, with many of the warehouse loading docks converted to patios. This is the place to hang out and pray for sun on a patio, take a walk on the seawall, and, of course, check out the many shops tucked into the old warehouses. Discerning fashionista's will love Global Atomic Designs and Hollywood Boutique. You can also get the perfect bling for your home at Cross Décor.
Gastown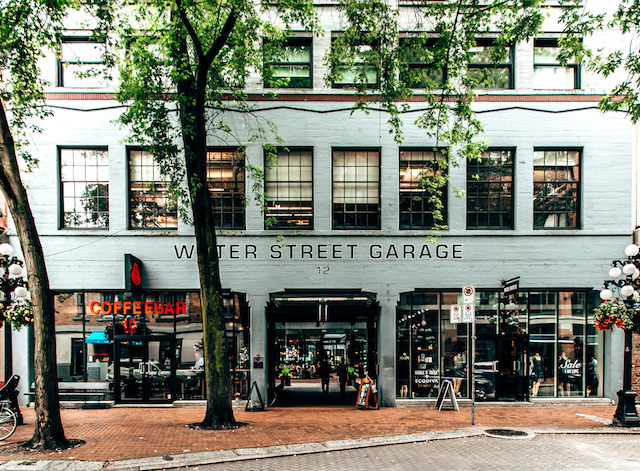 In 2012, Gastown was named fourth most stylish neighbourhood in the world and declared a National Historic site in 2009. This part of the city is Vancouver's original settlement and was born when Fraser River pilot turned saloon keeper Gassy Jack Deighton built the first tavern on the site. The Globe Saloon is no more, but Gastown is still bustling with tourists and Vancouverites who enjoy the district's old world Victorian charm.
Within walking distance of downtown Vancouver, Gastown has become a popular destination for its many upscale restaurants and shops. Stroll along Water Street to see the Steam Clock and take a selfie with the statue of Gassy Jack, shop at Angel Vancouver on Powell Street for the perfect handbag, and Artemisia on Cordova West for trendy but affordable fashions. Gastown is also where to shop in Vancouver for the best in First Nations Art, with the Inuit Gallery of Vancouver, Hill's Native Art, and the Coastal Peoples Fine Art Gallery. With this much choice you will be sure to find the most unique crafts and art in the city.
Find flight information and more great tips for travelling to Vancouver here.
---
Cover photo credit: Lee Robinson
The comments and contributions expressed are assumed only by the author. The recommendations, intentions or opinions expressed are not necessarily those of Transat AT Inc. or its affiliates. See
terms of use of the Air Transat website.