For a very special day trip from Lyon, you must visit the tiny hill village of Grignan!
Located pretty much directly south of Lyon via the A7, Grignan is easy to get to by car. A scant two hour, eighty kilometres drive will transport you from the lovely, but busy city of Lyon, to the tranquil world of Grignan, France.
Grignan is not a destination filled with tons of activities and excitement, but it doesn't need to be. Its magic and very special appeal lies in the stunning beauty of its surroundings. The village has a quiet loveliness that calms the soul and makes you wish you could make your too short day trip from Lyon into a permanent stay.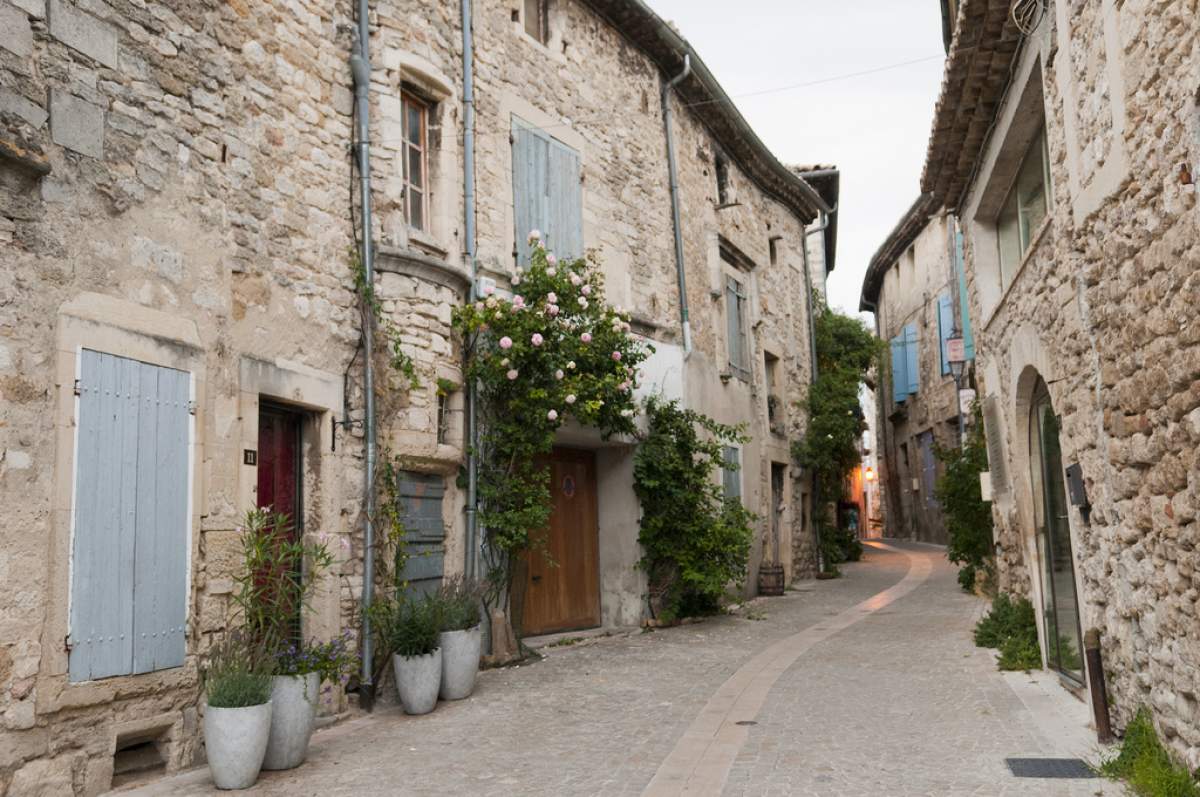 Grignan enchants visitors, the village is a feast for all senses with a looming castle perched at the very top of the town, summer music concerts in the courtyard, wonderful Michelin-starred restaurants,  quaint shops located in teeny tiny cobblestone lanes and, of course, acres of lovely lavender fields that surround the hill on which the town resides.
Grignan's Lovely Lavender
Although Grignan is lovely during all seasons, the very best time to visit on a day trip from Lyon is in summer when the lavender is in full bloom. Approaching the town on a quiet road off of the A7 you will soon find yourself surrounded by a sea of purple blooms. To enrapture your senses, you must slow down, open the car windows and breathe in. The lavender-scented air is the first hint of how special your day trip will be. We recommend you stop the car by the side of the road, get out and wander down a lavender path.
Amble, stroll, stop, breathe. You have arrived.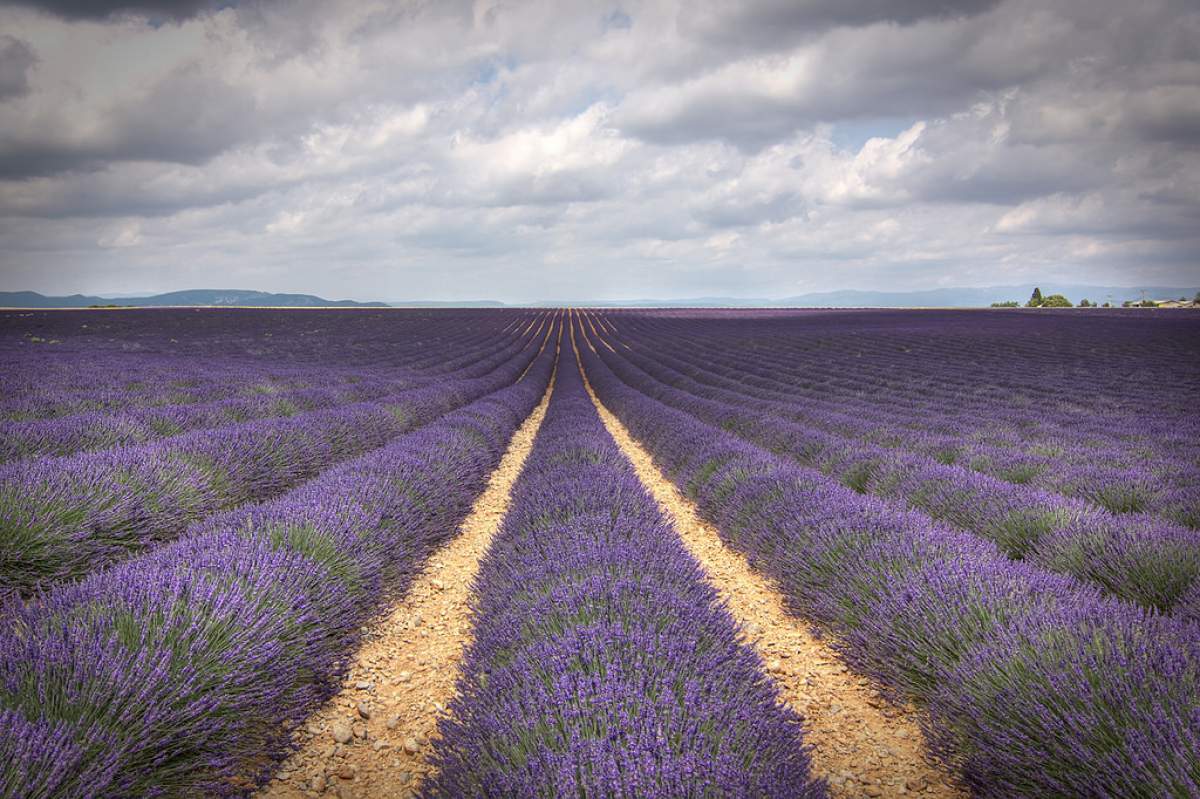 Grignan Castle
All the paths in Grignan lead to the castle which is located up, way on top of a rocky hill. The castle has loomed over the flat countryside since the 11th century, even if it was almost completely destroyed during the French Revolution. It has now been beautifully restored and is open to visitors year round with English language tours available during the months of July and August.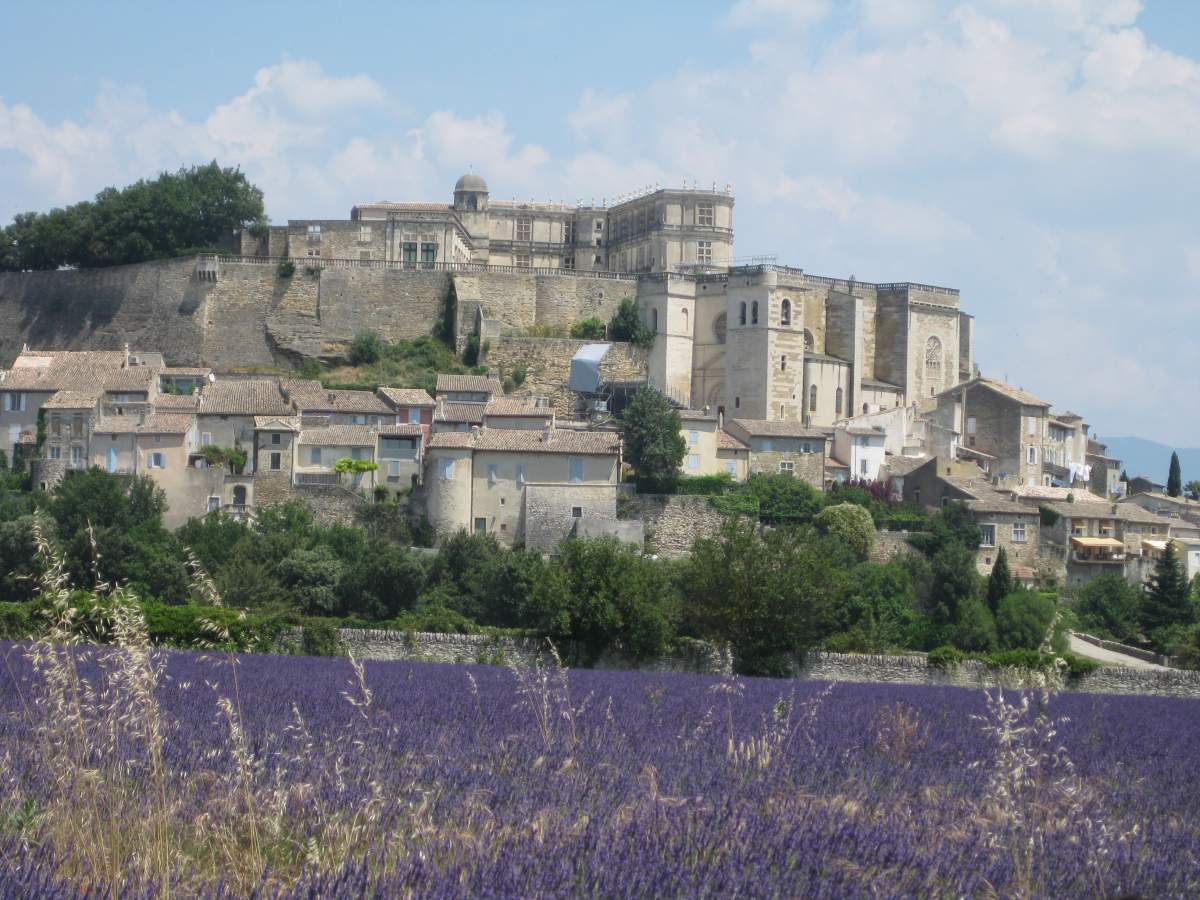 The castle is well-known in France, and was made famous through letters written by a renowned French writer, Madame de Sévigné. In the letters to her beloved daughter, the countess of Grignan described in detail her life in the courts of Paris in the 17th century. Madame de Sévigné visited her daughter at Grignan Castle several times, but she fell ill on her third visit to Grignan, and then died and was buried at the Collegiate Church beneath the castle.
During the summer months the castle plays host to a popular series of music concerts and night festivals. Visit the Grignan Castle website for up to date information on this year's events.
Oui Oui Michelin: Clair de la Plume Restaurant
All food lovers would eat breakfast, lunch and dinner forever more at Clair de la Plume, a boutique hotel and home to Grignan's Michelin-starred restaurant, if they could.
Clair de la Plume's courtyard is the place to be for a romantic meal in Grignan. Even the buffet breakfast is very romantic, with the food artistically displayed in the main house's old kitchen which dates back to when monks were in residence in the 18th century. Everything is picture perfect, down to the well-loved teddy bear in a baby chair. Life is good with a large silver pot of coffee at the table, croissants, cheeses, and fresh fruit. Oh, là, là…Comme c'est bon!
A special favorite is Clair de Plume's Garden Restaurant. It is a small secluded spot in the middle of a garden, surrounded by lavender fields. How can you not fall madly in love with this place? The food is local of course, plucked from the garden or surrounding towns. It is simple, beautifully presented and so very delicious. You must have lunch here, vivez sans regrets.
Dinner, however, is the star of the show at Clair de la Plume. This is where the Michelin star is richly deserved. Even if the meal is of gourmet calibre, the atmosphere at the restaurant isn't pretentious. The owners have accomplished something quite special; the art of making you feel at ease!
La Vie en Rose in Grignan
The village is a living la vie en rose. 150 varieties of roses make their home in Grignan, climbing along castle walls, and nestled along the sides of tiny steep lanes. The tourist office will happily provide a Map of Roses for visitors wishing to explore Grignan's flower route.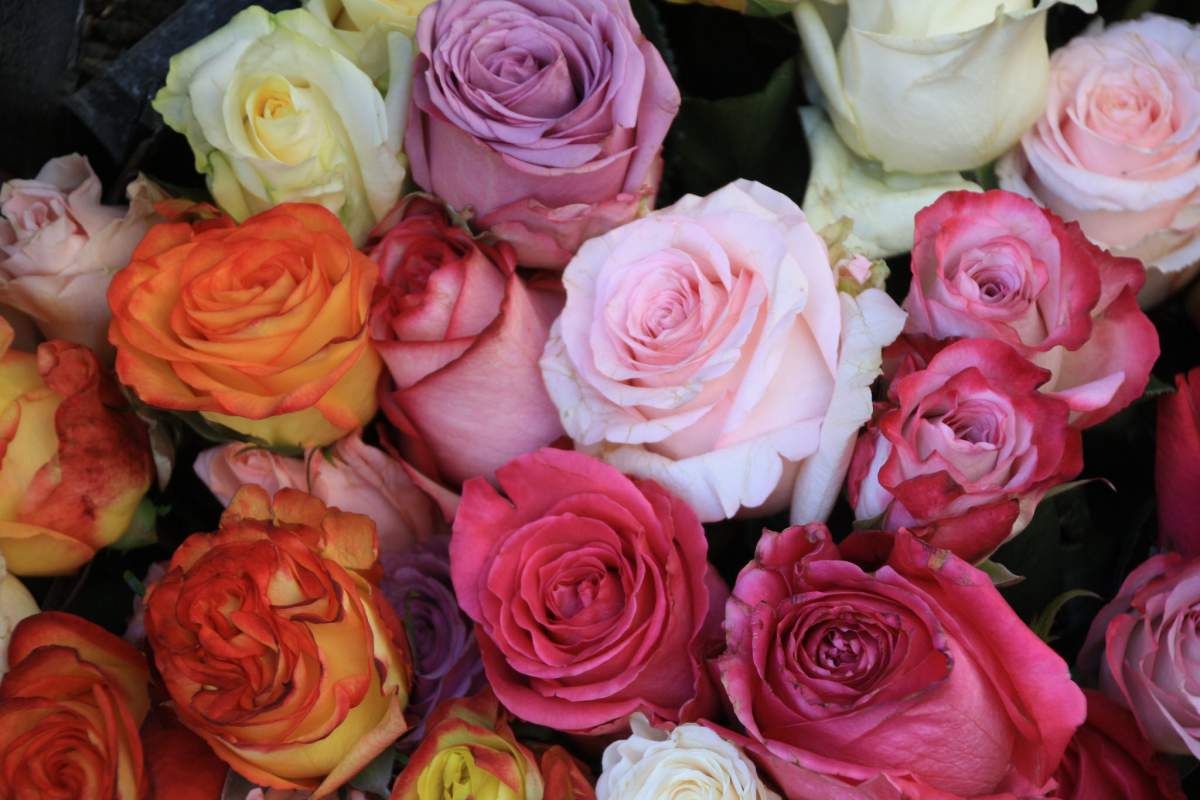 Time slows down as you wander through this tiny spot in the south of France. No one hurries, the shops quietly beckon you inside with their artisan crafts, fashion, local foods and of course all things lavender. Simple pleasures await, a café au lait sipped in a pretty courtyard, fine food everywhere, a visit to the Museum of Typography, a stroll through the castle gardens and then all of a sudden your day trip from Lyon is done and you realize you want more. Living the quiet life in the south of France is so very seductive. C'est si bon in Grignan.
So, what are you waiting for? Relish in a summer of languor when you book your trip today!
Cover photo credit: JVanattenHoven under CC BY-ND 2.0
The comments and contributions expressed are assumed only by the author. The recommendations, intentions or opinions expressed are not necessarily those of Transat AT Inc. or its affiliates. See terms of use of the Air Transat website.