With its revitalized neighbourhoods sporting tons of pedestrian shopping districts and free admission to most of its world-class museums; Glasgow is hot, hip and exciting! Sometimes though, the city may get a bit too hot, and the crowds maddening. Fortunately for both citizens and visitors, there are lots of mini-escapes close by where you can take a break from the hustle and bustle of city life. Here are our recommendations for day trips from Glasgow to get away from it all and experience many of the top natural attractions Scotland has to offer.
Scotland has it all, livable cities, quaint villages, mountains, lochs and islands. During your visit you should take in a wee bit of each to fully enjoy the beauty of the country. The bonus to staying in Glasgow during your travels is that the city is within easy reach of the best sites. Two of our favourite Glasgow day trips are only about an hour out of the city and are perfect for the active traveller.
Day Trip 1: From Glasgow to Loch Lomond
One of the most tranquil spots in Scotland, Loch Lomond, is a perfect place to get away from the city stress of Glasgow and explore the country's beautiful countryside along the West Highland Way. Here you can test your physical limits or go for an easy amble. Mountains, lochs and castles, what else could you ask for on a Scottish day trip from Glasgow?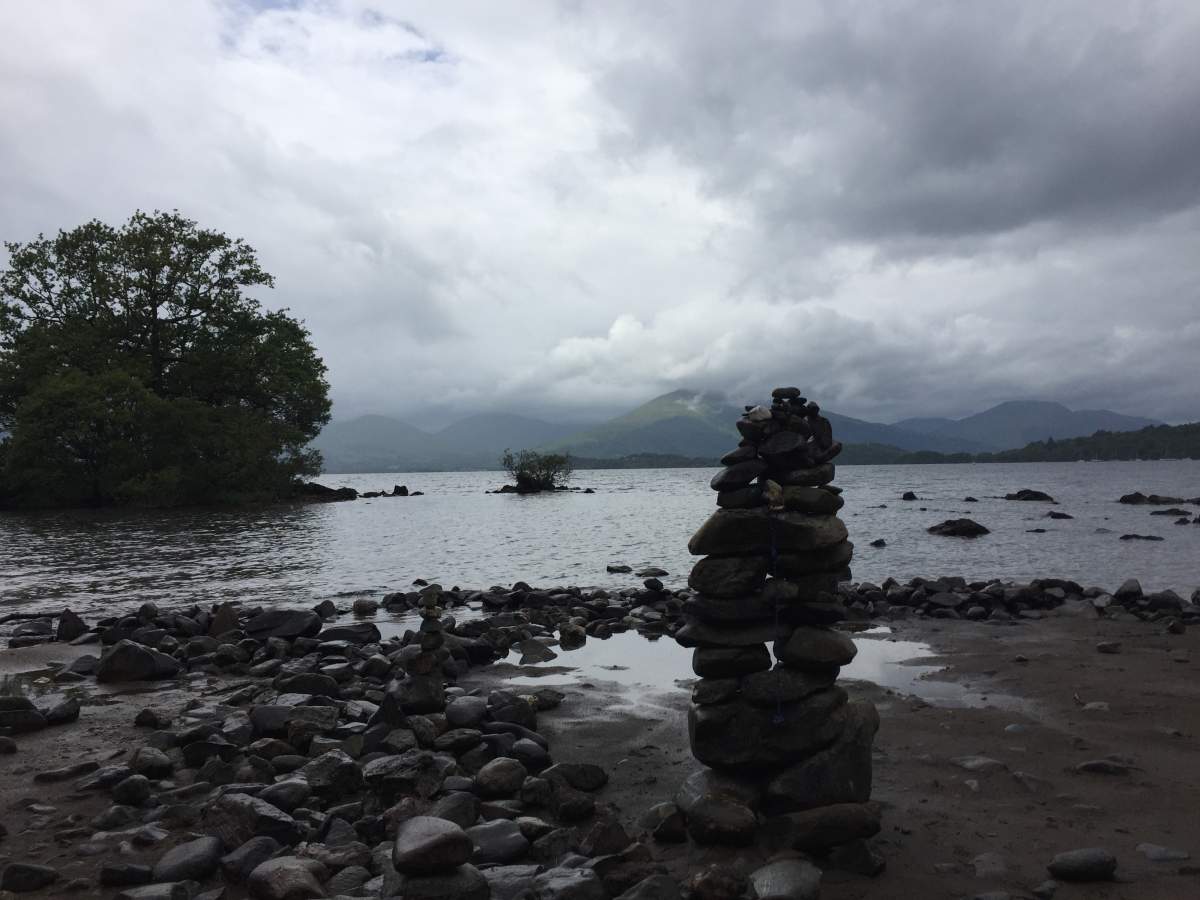 Climb Ben Lomond
Hire a car, and get an early start for your climb up Ben Lomond, Scotland's most southern mountain. The path up the mountain is a straightforward but challenging three-hour climb. It is well worth the effort though! Once the summit is reached, you will be rewarded with what we consider one of the best views in Scotland. Loch Lomond is at your feet, and you can truly experience its vast beauty nestled in between the mountains and forests. On a clear day you can see islands to the west, and the Scottish Highlands to the north. This is where you will fall madly in love with Scotland.
Tip: Bring snacks and water, six hours of climbing means you will get hungry and thirsty! Coins are needed for the ticket machine at the Rowardennan car park at the base of Ben Lomond. For current information about parking fees and routes, look up VisitScotland. Lastly, remember it rains in Scotland. In fact it rains often, usually every day, and wet clothes on a wet climb do not make for a fun time, so bring rain gear!
Rabbie's Day Tour to Loch Lomond
If you aren't partial to climbing mountains and find the thought of driving in Scotland daunting, you can still experience an excellent stroll along lovely Loch Lomond by going on a day tour from Glasgow with Rabbie Tours. This excellent small group tour includes numerous guides, a visit to Glengoyne Distillery where you can sip some fine scotch, two hours at Stirling Castle and of course a hike along the edge of Loch Lomond. The tour also stops for lunch in one of the many quaint villages on route to Loch Lomond.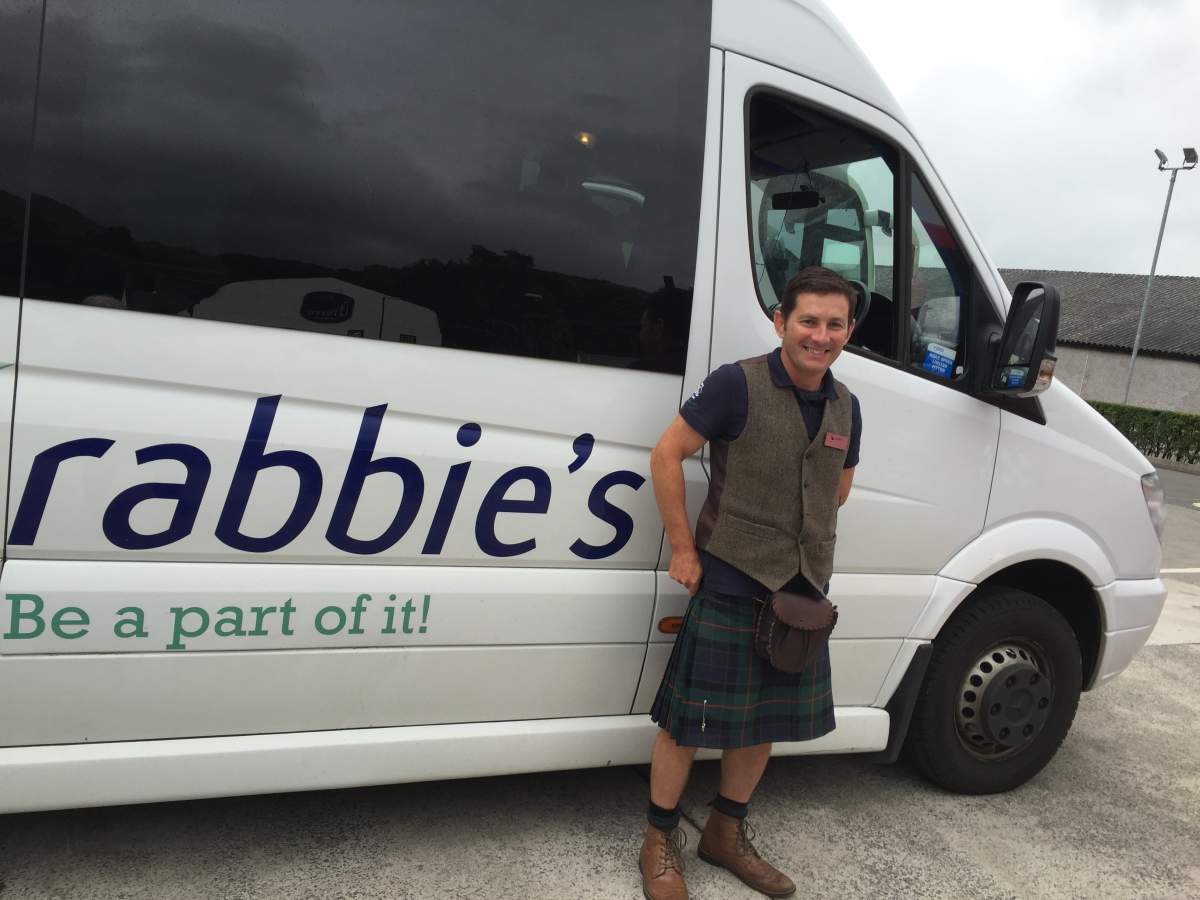 Stirling Castle
Any visit to Scotland is not complete without a visit to a grand Scottish castle. One of Scotland's largest castles, Stirling Castle, is certainly grand, and steeped in the turbulent history of Scotland. Surrounded by steep cliffs on three sides, the castle broods over the river Forth and is the site where several kings and queens were crowned, including Mary, Queen of Scots.
Glengoyne Distillery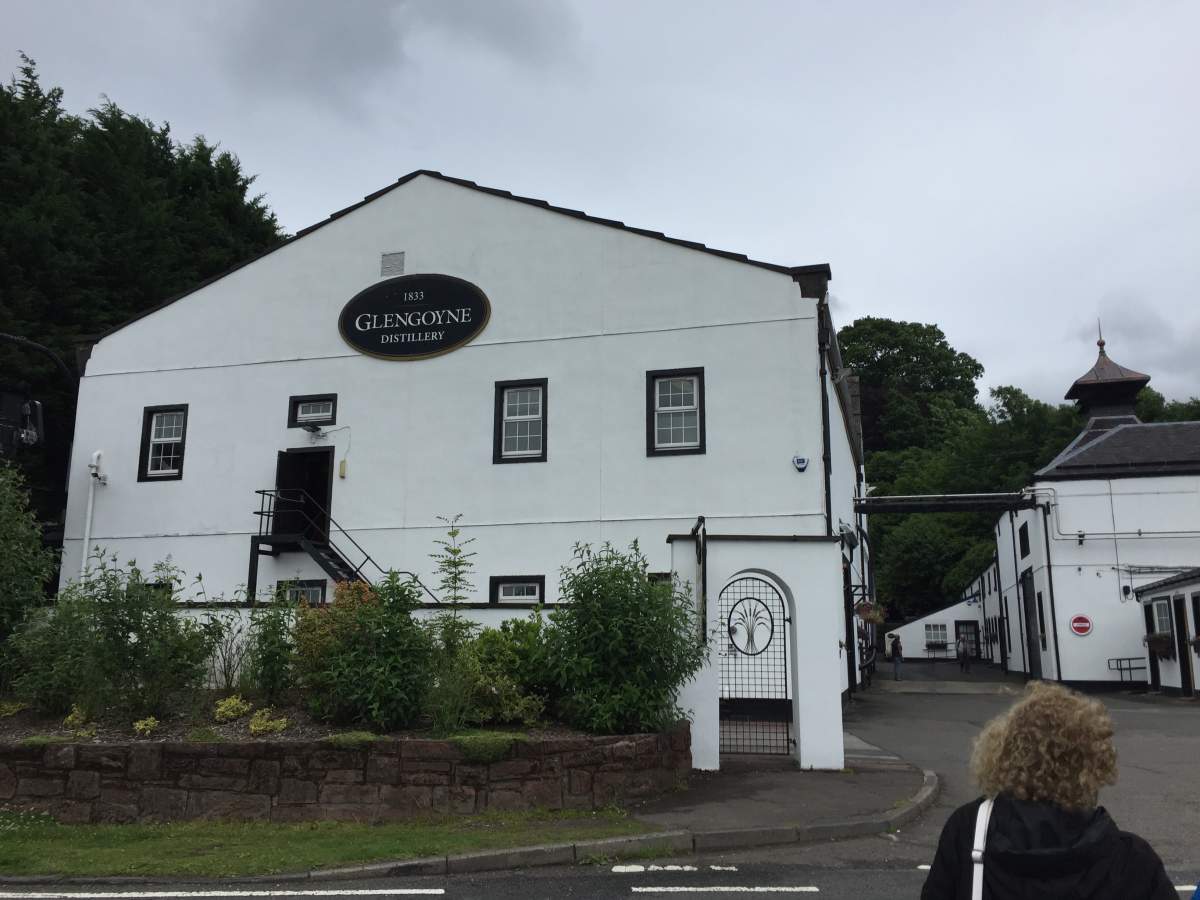 As they say in Gaelic, have a wee dram (a shot of Scotch Whisky), and what could be better than slowly sipping scotch in Scotland? Distilling whiskey since 1833, and one of the prettiest distilleries in the land, Glengoyne Distillery is a fine place to have a drink whilst touring the countryside. With its unique location in DumGoyne along the southwestern edge of the Highlands, the distillery lays claim to producing a whisky distilled in the Highlands and matured in the Lowlands of Scotland.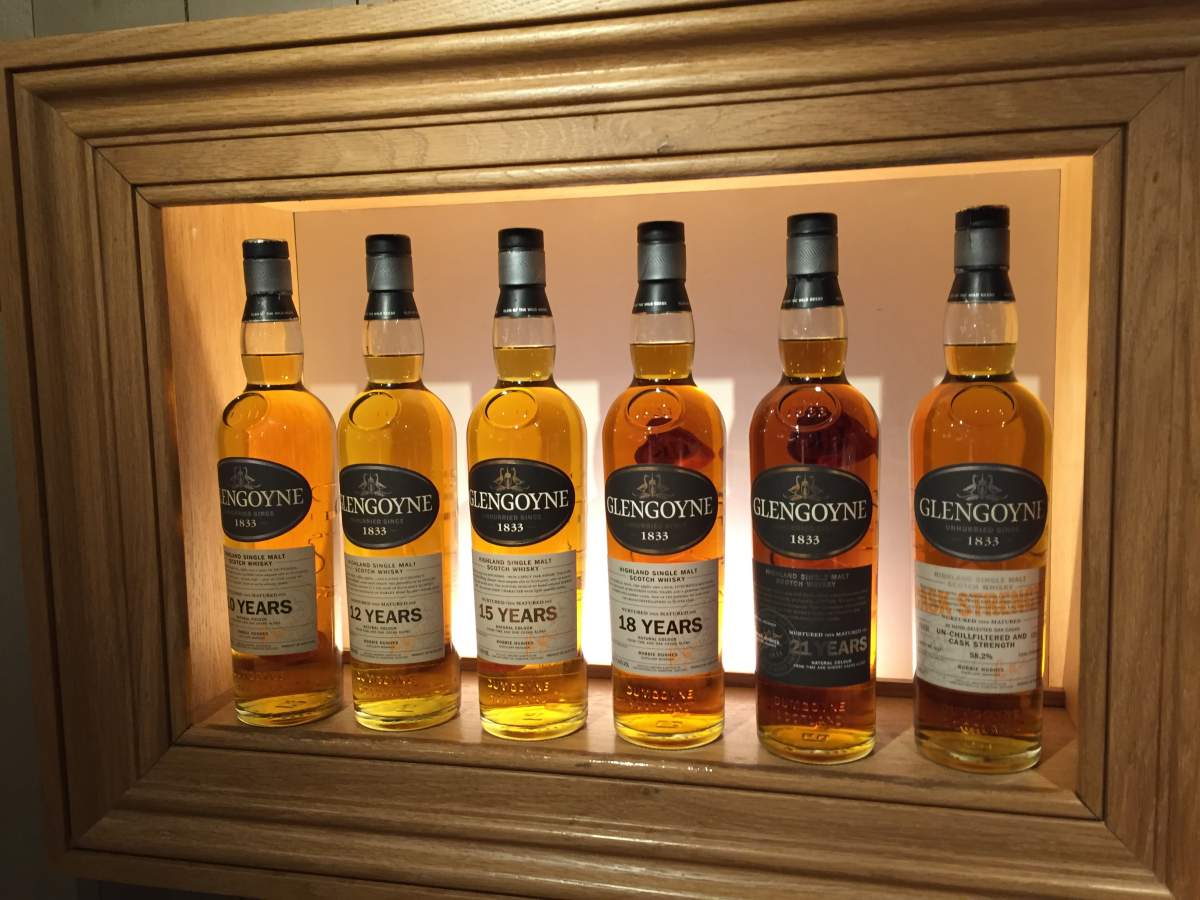 Tip: If you want to bring this fine whisky home, don't expect to find it at the duty-free shop at the Glasgow airport, avoid this very sad mistake and buy it at the distillery.
Day Trip 2: From Glasgow to the Isle of Arran
Described as 'Scotland in Miniature,' the Isle of Arran is a fun day trip from the city of Glasgow. Explore an ancient castle, and climb a mountain, check out the Giant's Graves overlooking Whiting Bay with Mogabout Tours or play a game or two of golf during your visit to Arran. The island is easily accessible via rail or car, with ferries crossing from the mainland to the town of Broderick several times per day.
Broderick Castle and Goatfell Mountain
Wander the beautiful grounds and marvel at the magnificent interiors of Broderick Castle located about a forty-minute walk or a ten-minute drive from the town of Broderick. A walking path to Goatfell Mountain is located on the left side of the castle, the total route up to the summit and back will take about six hours so be sure to get an early start if you want to make it back in time for the last ferry off the island.
Tip: Pick up some famous Arran Cheese at the Island Cheese Shop located just a few minutes from the grounds of Broderick Castle. Make sure you buy several of the oak smoked cheddars, one will not be enough (yes it is that good).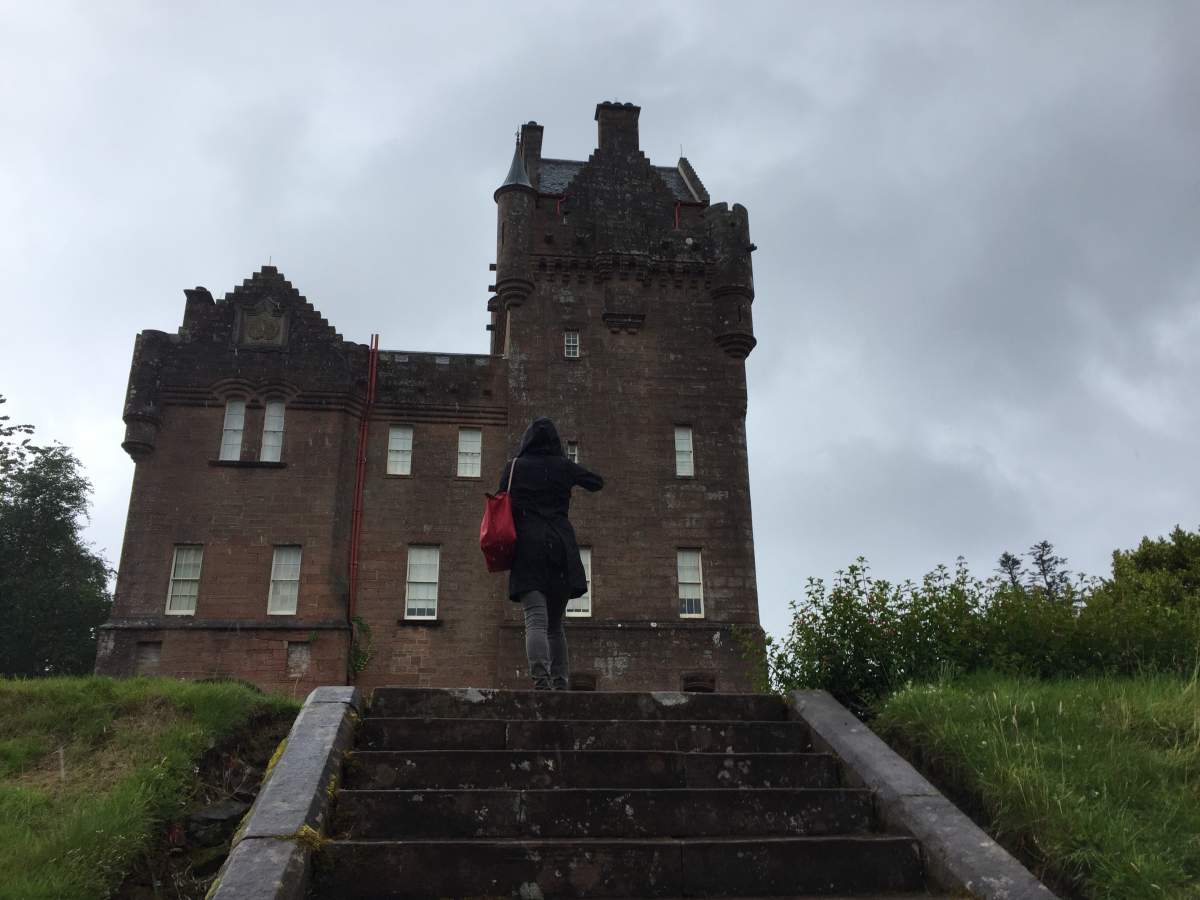 Mogabout Tour of Arran
Try out the unique Mogabout Tour, a small group tour that takes you up and down the forests of Arran in a cool 4×4 Mercedes Unimog. The Forest Safari Tour explores paths and trails accessible only via the Unimog, hiking, or on a horse. The half-day tour will take you to Glenashdale Falls, the hills overlooking Holy Isle and the Giants' Graves, a spooky Neolithic gravesite overlooking Whiting Bay. Alex Dickinson, the guide and owner of Mogabout, is super friendly and enthusiastic and he goes out of his way to make this a very enjoyable outing. Alex entertains all with fun information about the wildlife in Arran's vast nature conservatory as well as spinning fascinating tales of ghosts and fairies. What a great way to experience nature and the supernatural on the Isle of Arran!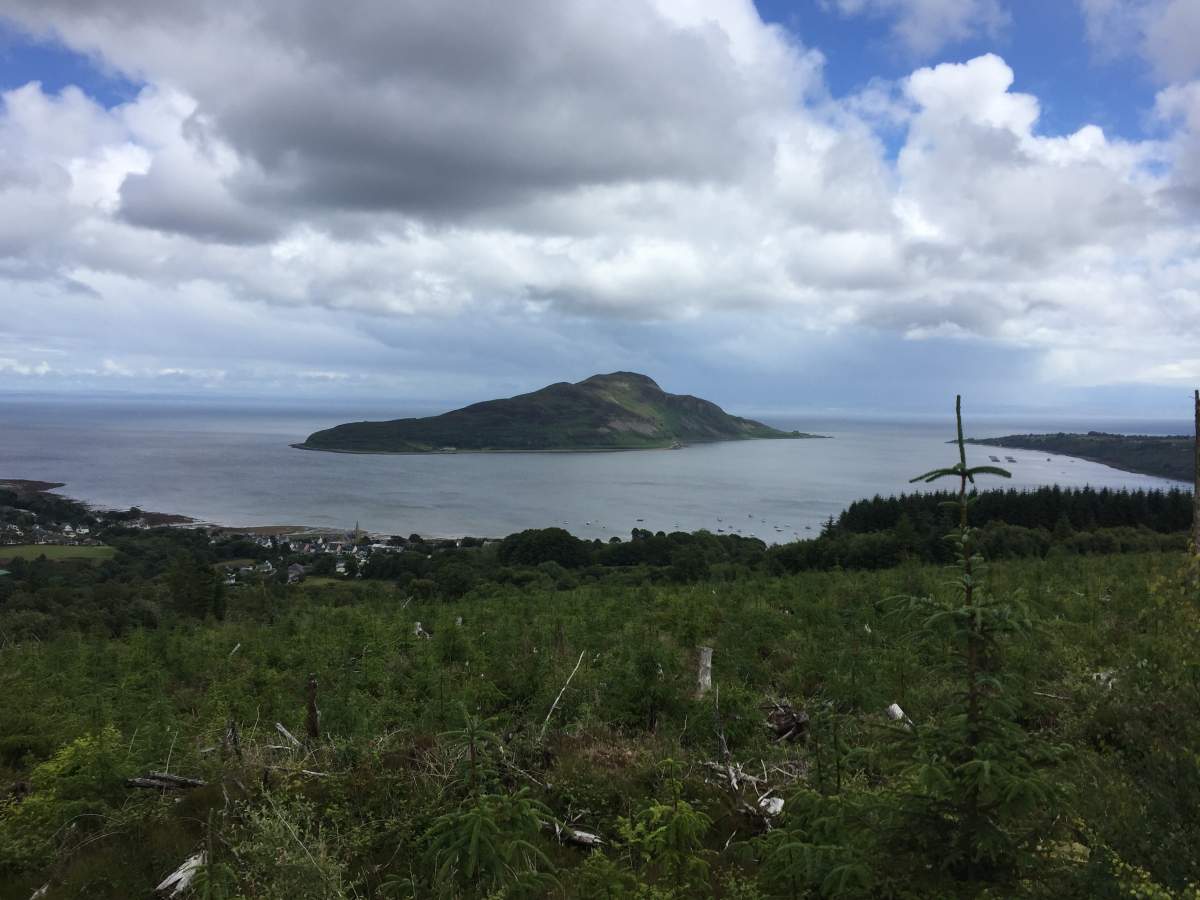 Golfing on the Isle of Arran
With seven golf courses on the island, you will be spoiled for choice if you have your heart set on playing a round of golf during your visit. There are three 18 hole courses, three nine hole and one 12 hole, with year round access to all courses. For even more fun, you can purchase a golf pass, which will grant you access to all seven golf courses on the island. Now, we don't think it would be possible to play every course on a short day trip to the island but wouldn't it be fun to try?
Give in to your thrill for adventure and plan your trip to Loch Lomond or the Isle of Arran now. It has never been easier to book your visit and experience Scotland as an active traveller!
The comments and contributions expressed are assumed only by the author. The recommendations, intentions or opinions expressed are not necessarily those of Transat AT Inc. or its affiliates. See
terms of use of the Air Transat website.