Sunlight plays upon the ochre rooftops lodged between the millennial town walls. From one gate to another, the horizon emerges in the background with splendour as a slow climb leads to the top of the stronghold. Listed as World Heritage by UNESCO, Dubrovnik attracts travellers interested in history, culture and gastronomy, but also in unearthing the secrets the surrounding islands shall reveal.
On the shores of the Adriatic, this city-museum was brilliantly restored so visitors in search of Croatian marvels could breezily admire its treasures throughout the year. Crowds aren't misled: Dubrovnik's attractions congregate radiantly around the old town, local cuisine prospers and landscapes never cease to fascinate passersby.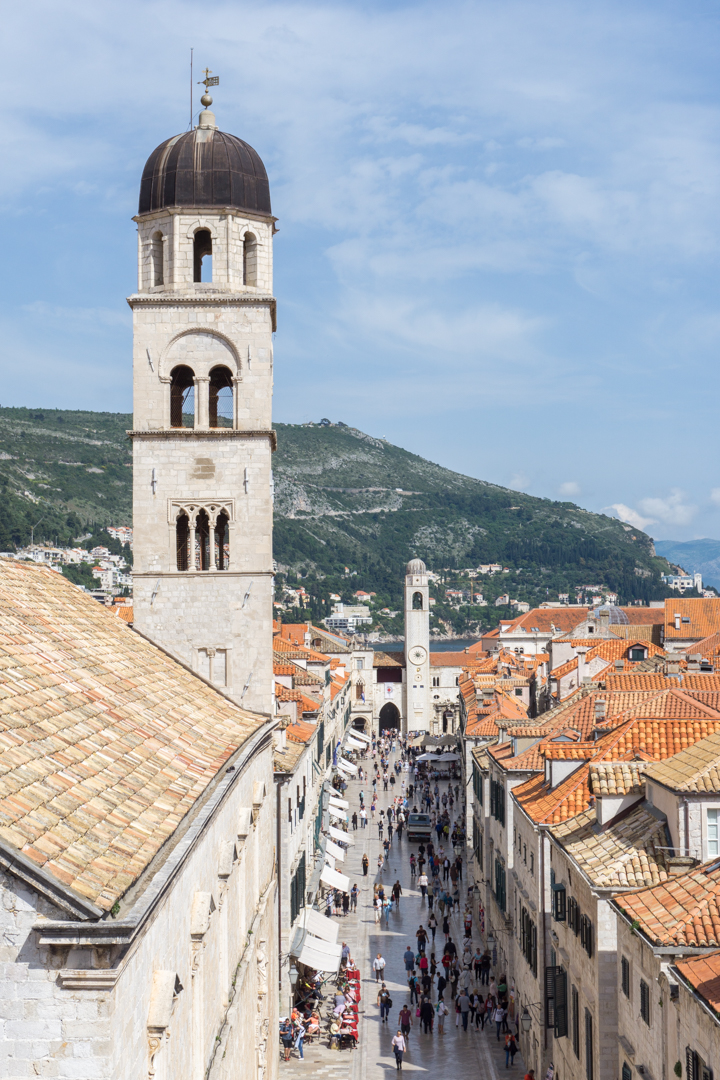 Photo credit: Jennifer Doré Dallas
Scenery worth a postcard… or a TV show!
Atop mount Srđ which overlooks the city, you'll capture scenes worthy of any postcard. The orange, red and ochre roofs that make this destination so popular enhance the view. All around, ancestral bastions that once protected this iconic fortress add character and charm to the mix. Climb the steep slope on foot or catch a quick gondola ride up to the observatory. Don't miss the sparkling shades of blue reflect on the surface of the sea!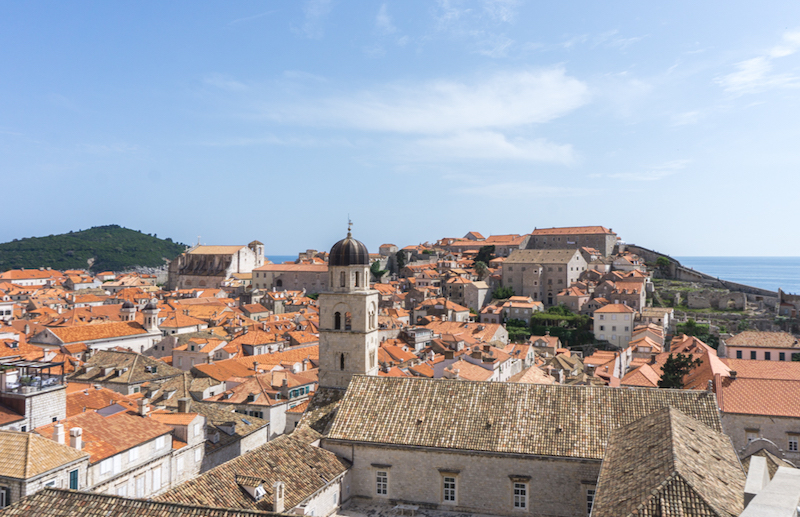 Photo credit: Jennifer Doré Dallas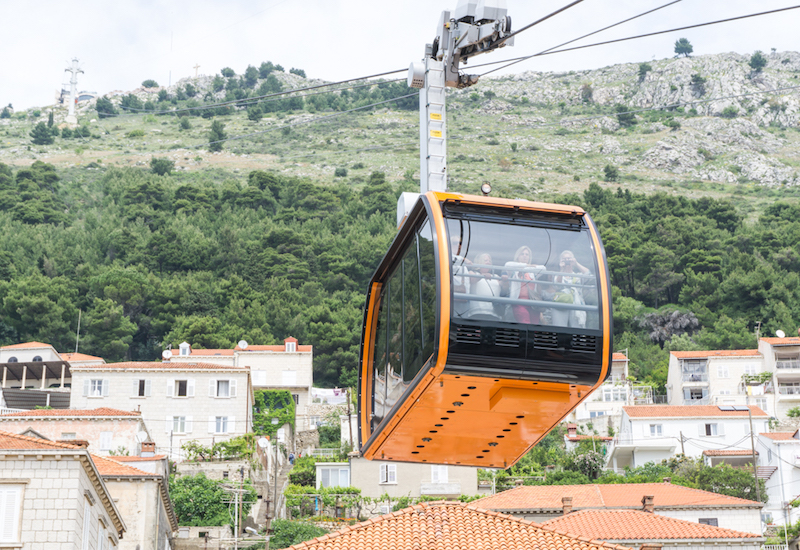 Photo credit: Jennifer Doré Dallas
In addition to those looking for a warm climate on the Dalmatian Coast, fans of the Game of Thrones series flock to Dubrovnik to uncover King's Landing, as episodes have been filmed there since season 2. Not surprising for one of the most beautiful cities in the world! This gem deserves several days to be properly appreciated, especially during the low season when it remains calm and poised.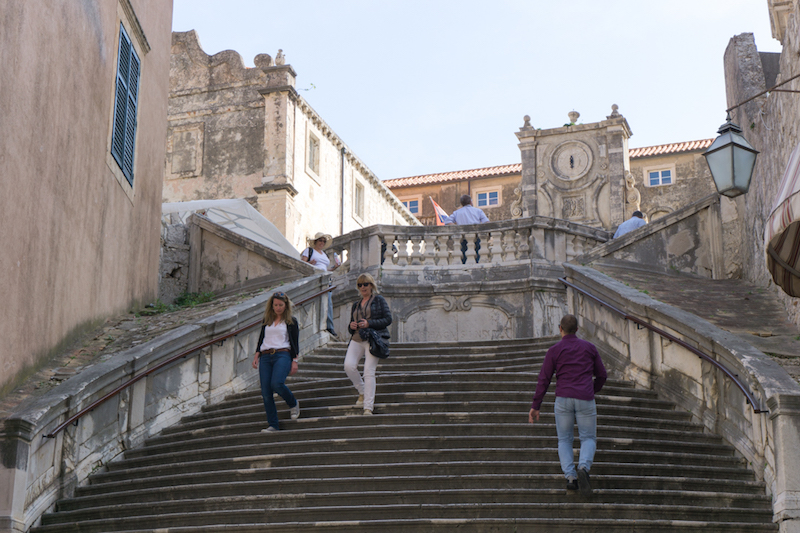 Stroll along the main street, Placa, or lose yourself in its narrow lanes that open onto courtyards or look out on impressive staircases from another era. Sip a glass of local wine on a terrace or relax at Banje Beach when weather permits. No trip to Dubrovnik is complete without time spent on the water, either by kayak, speedboat or even on one of those pirate ships that appeal to tourists. Excursions suited for all budgets and adventurers are available. You can also go for a swim directly in the centre of town, jumping off the historic walls where ropes designed for this purpose enable you to climb right back up.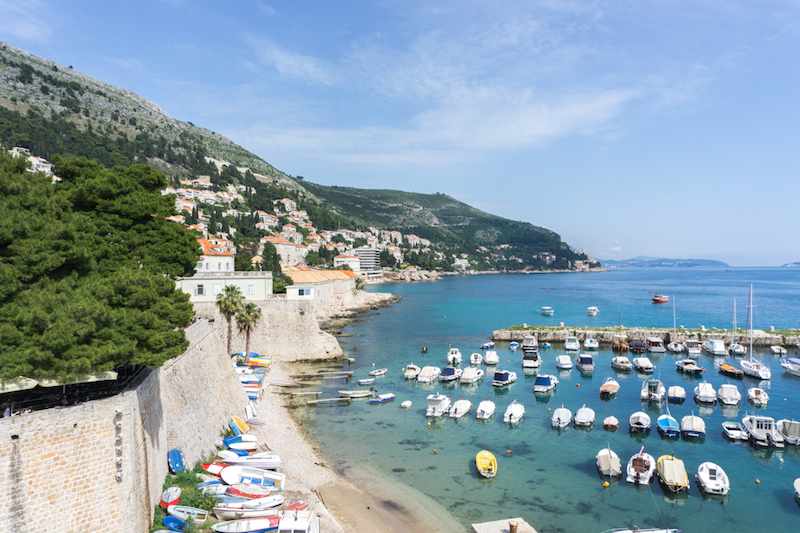 Photo credit: Jennifer Doré Dallas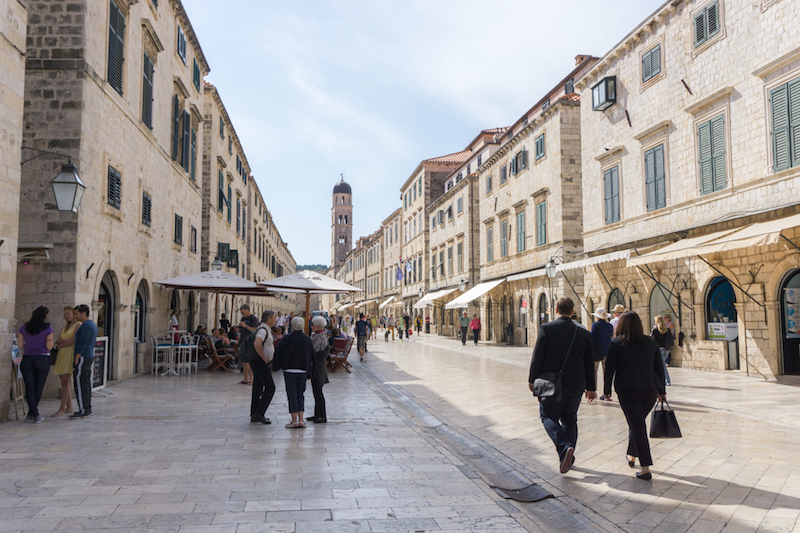 Photo credit: Jennifer Doré Dallas
Interested in getting to know more of Croatia? Extend your stay in the capital, Zagreb, which boasts cultural and historical landmarks as well as memorable panoramas. Stop at the unusual Museum of Broken Relationships, marvel at the Cathedral of Zagreb or people-watch from a bench in Ban Jelacic's central plaza. Don't wait, book your flights to Croatia now! Upon landing in Zagreb, you'll easily reach the picturesque cities the country has to offer.
Cover photo credit: Jennifer Doré Dallas
The comments and contributions expressed are assumed only by the author. The recommendations, intentions or opinions expressed are not necessarily those of Transat AT Inc. or its affiliates. See terms of use of the Air Transat website.