It is not easy to sum up Brussels as the city is so lively and full of spots that are sometimes traditional, sometimes trendy. But there are still a few must-sees, worthy representatives of Brussels culture, which it would be a shame to miss during a stay in the Belgian capital! Let's find out the places to visit in Brussels!
Comics Art Museum Brussels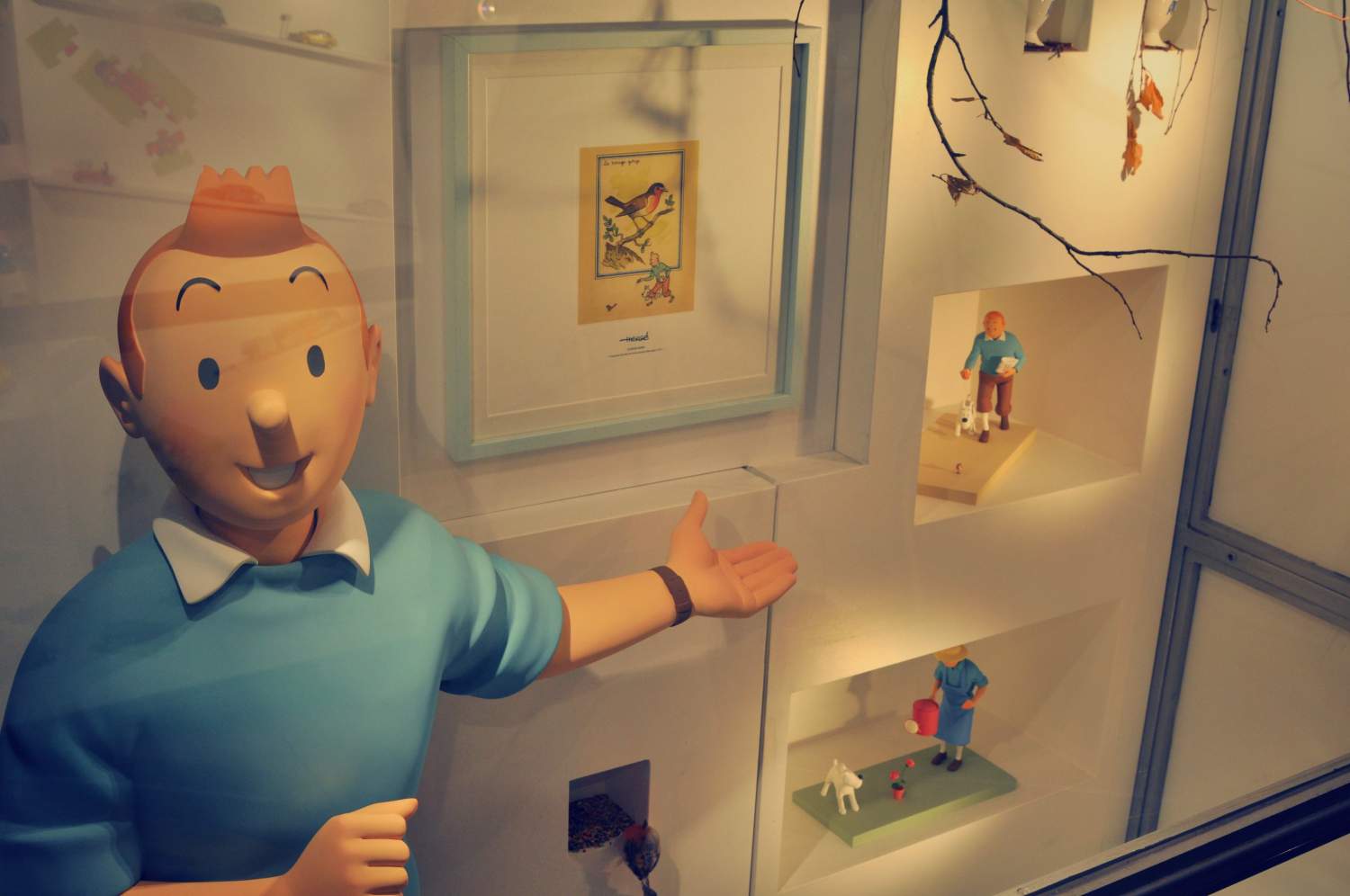 Brussels is world famous for its comic book authors! It is therefore impossible not to devote a few hours to the Comics Art Museum. If only for its Art Nouveau building whose architecture is worth seeing, but also for the richness of its collections and the educational quality of the facilities, allowing everyone to understand the process of making a comic strip, like Tintin, For example!
Magritte Museum of Brussels
On the Place Royale in Brussels, do not hesitate to push the door of the museum dedicated to the king of surrealism, Magritte, the Magritte Museum. This collection (the largest in the world) is very playful since it combines paintings, photos, sculptures, or even films… Something to please amateurs and neophytes alike.
Brussels Flea Market
The Marolles district is bustling with excitement every morning during its flea market, Place du Jeu de Balle. You have to take the time to stroll around, to observe all the antique dealer stands to unearth your little charms. AThere is something for everyone since there is so much jewelry, clothes, dishes, books, etc…
Le dépôt Library
For more than 30 years, this bookstore has been specializing in comics. Le dépot, has been offering new and old works, but also derivative products around comics. Lose yourself in the shelves to find the rare pearl or get advice from the sellers who know their catalogs like the back of their hands.
Délirium Café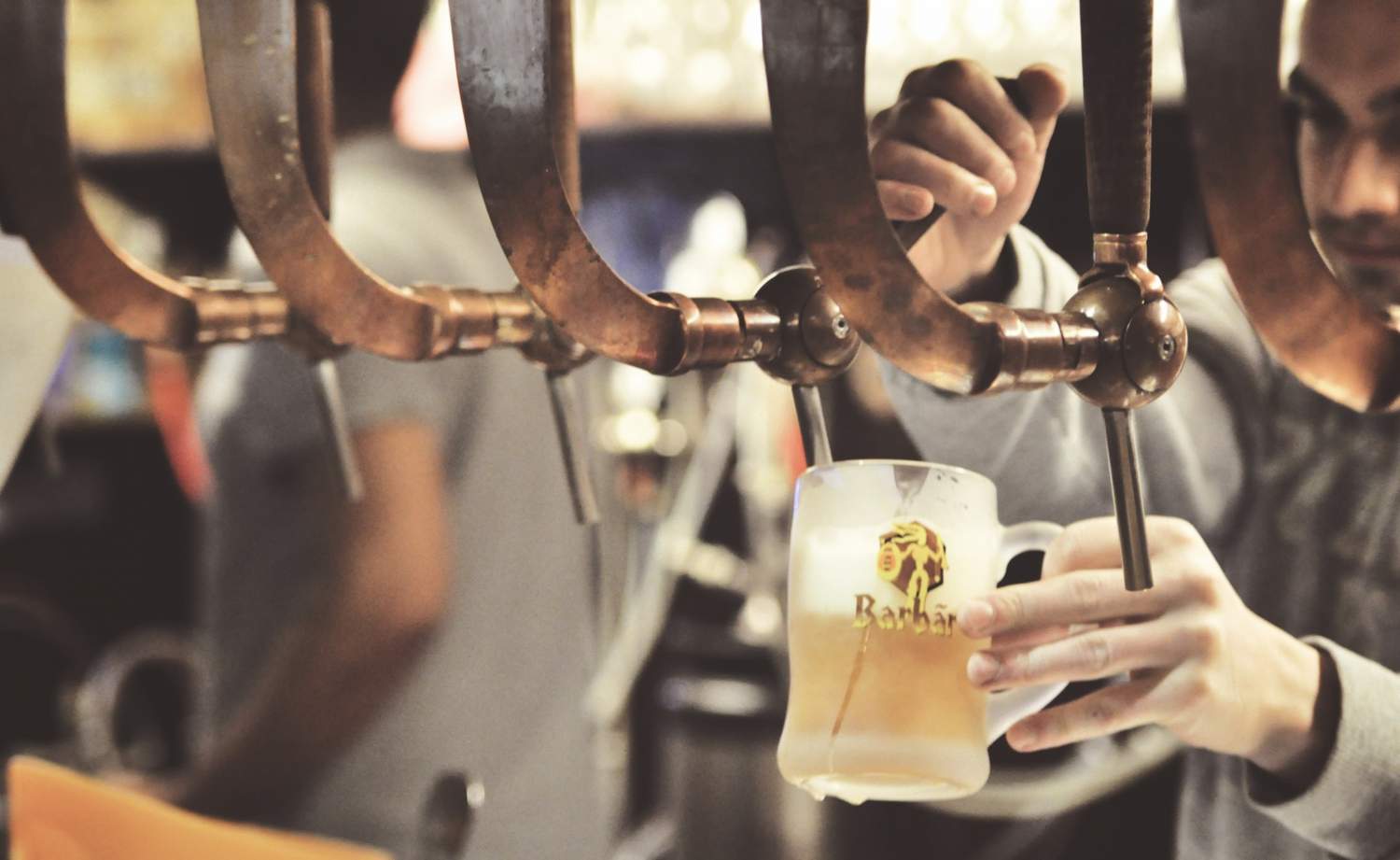 Délirium Café, THE famous bar in Brussels that offers the largest selection of beers in the city (there are more than 2400 different beer references… a Guinness Book record!). While you like blond, brown or amber beer, you will inevitably find what you are looking for in this institution.
Moeder Lambic Bar
There is a young and relaxed atmosphere in Moeder Lambic whose employees know perfectly the products they offer. All you have to do is give the server your preferences (bitter or sweet, strong or light, etc.) and he or she will serve you the perfect beer! It's an opportunity also to discover this charming district of Saint-Gilles with the perfect village atmosphere for going out in Brussels.
Maison Dandoy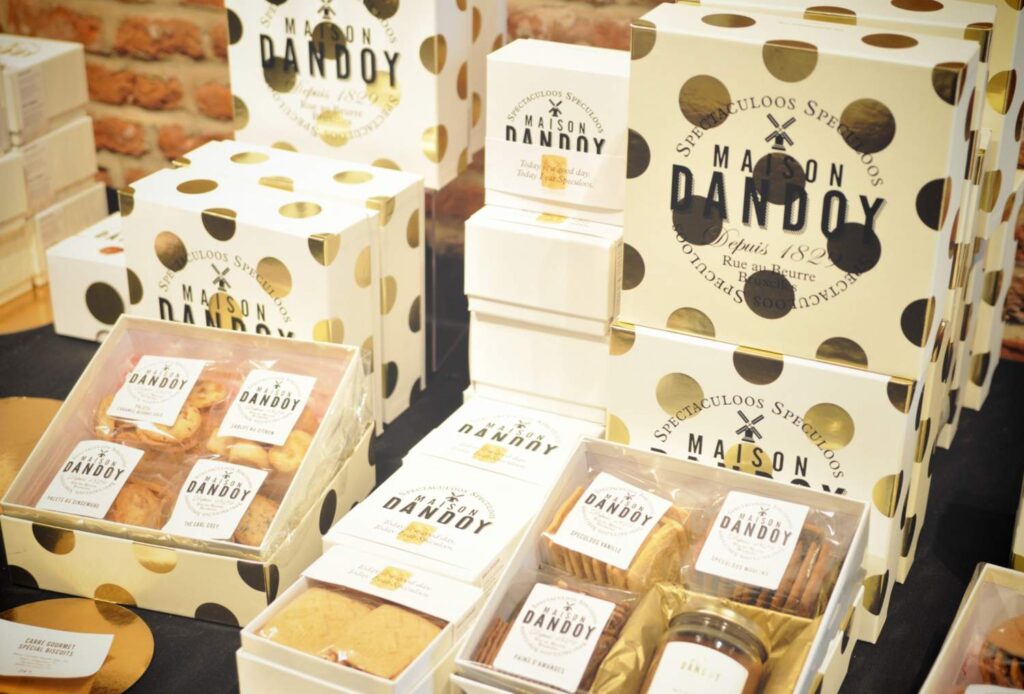 How can you spend a few days in Brussels without tasting the delicious speculoos from Maison Dandoy? A stone's throw from the Grand Place, Dandoy's little shop offers sweet specialties such as small shortbread, crunchy or melt-in-the-mouth biscuits. There is even the possibility of having a comforting hot chocolate or a Brussels waffle on the spot.
Frit'Flagey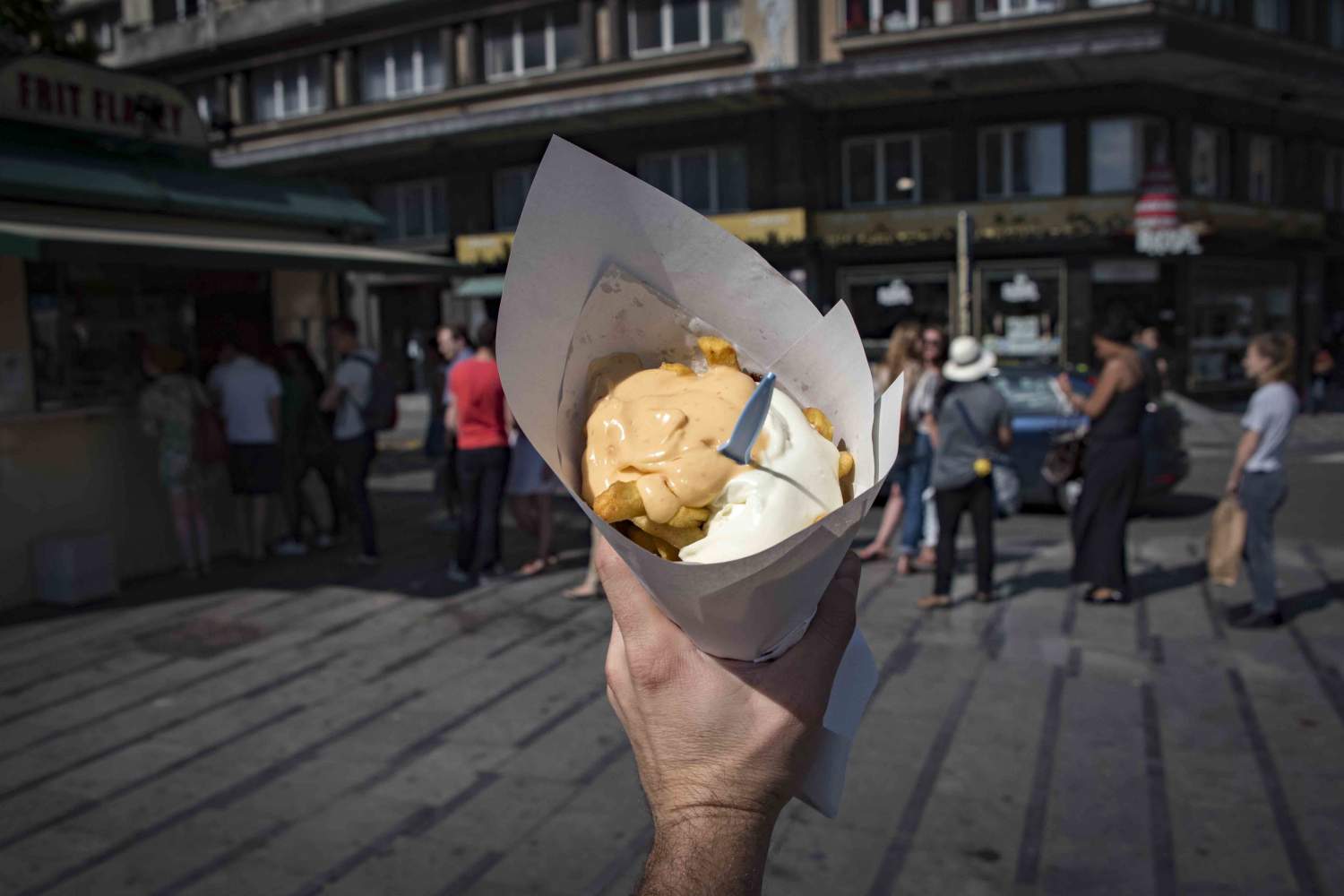 Place Eugène Flagey comes alive on Sunday mornings for its local market. It is therefore the perfect place to go out in Brussels, but also the right time to stroll around the neighborhood, around the Ixelles pond, and finally taste the famous Belgian fries! You will just have to show a little patience in the queue for the Frit'Flagey fritkot (that's what happens with successful places!), but to taste the best fries in Brussels, it's well worth it, isn't it?
Le Funambule waffles
A few steps from the Manneken Pis, this spot gives off a delicious smell of waffles! Le Funambule is running at full speed to offer you the Brussels waffle (recognizable by its rectangular shape and soft texture). It's impossible not to succumb to it, because the choice of toppings is impressive, between sugar, melted chocolate or whipped cream/fresh fruit, among others….
Fin du Siècle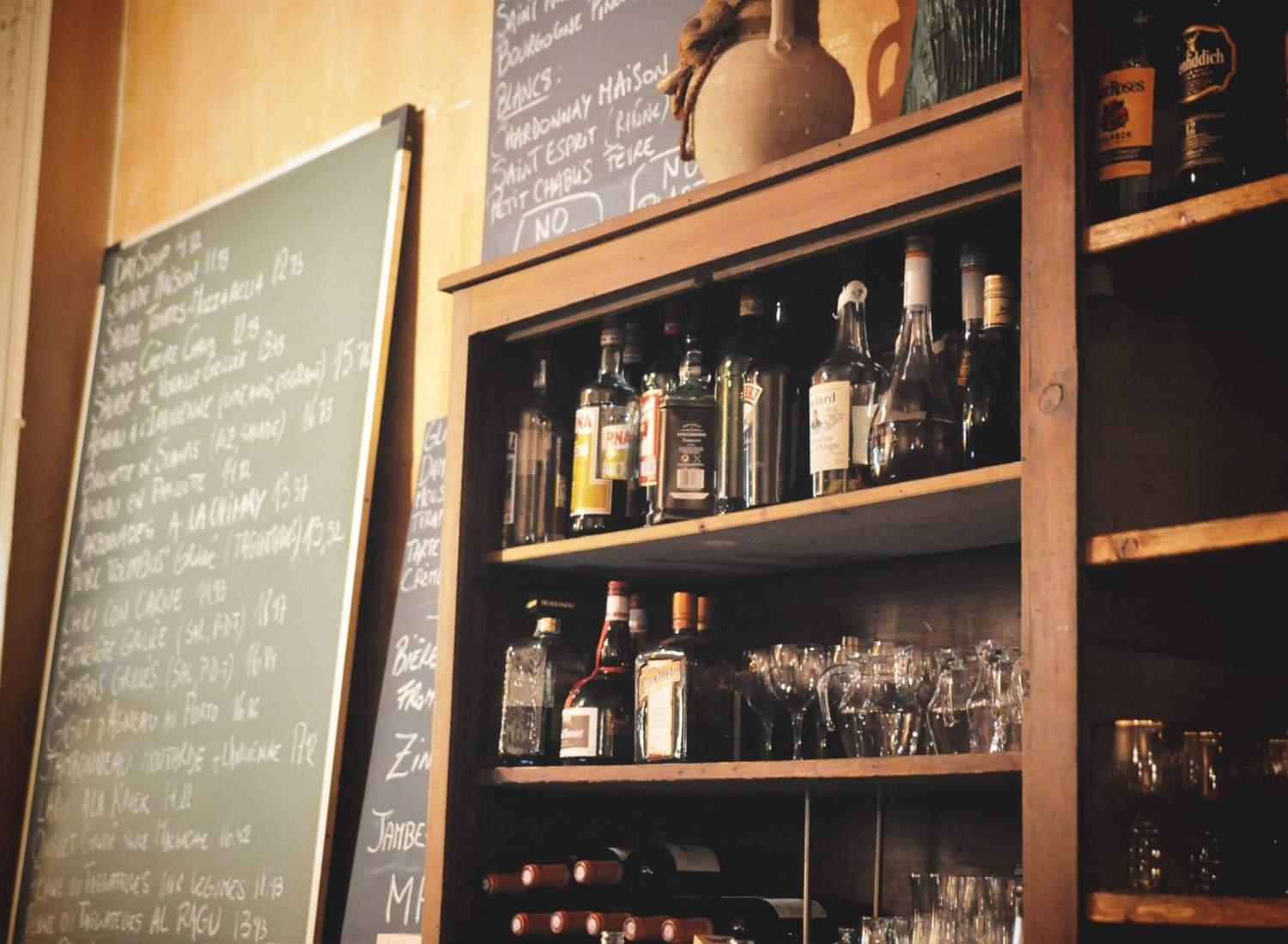 This is a small, unpretentious address where you come to eat typical Belgian food in a warm atmosphere, a real Belgian guilty pleasure. At Fin du Siècle, you sit casually on one of the large tables to enjoy a Stoemp sausage or a generous stew, all accompanied by a good beer.
Now that you know these 10 good places visit in Brussels to eat, drink and have fun, you have what you need to prepare your next trip to Belgium!