The largest city in Canada, there's one thing that unites Torontonians and that is their love for brunch. But as vast as the city is, there are so many different but equally great spots to spend the weekend.
If you're traveling with children you'll want to check out these five family friendly brunch restaurants in Toronto, Ontario.
1. School
Located in parking friendly Liberty Village, School's brunch menu is divided into sweet and savoury sections. While there is no kids menu there are plenty of side options to build a smaller plate and the a la carte portions are large enough to share.
School also gets bonus points for using local free run eggs alongside hormone and antibiotic free meat.
70 Fraser Ave, Toronto, ON M6K 3E1
Open Saturdays, Sundays and holidays 9:30am-3pm
2. Mildred's Temple Kitchen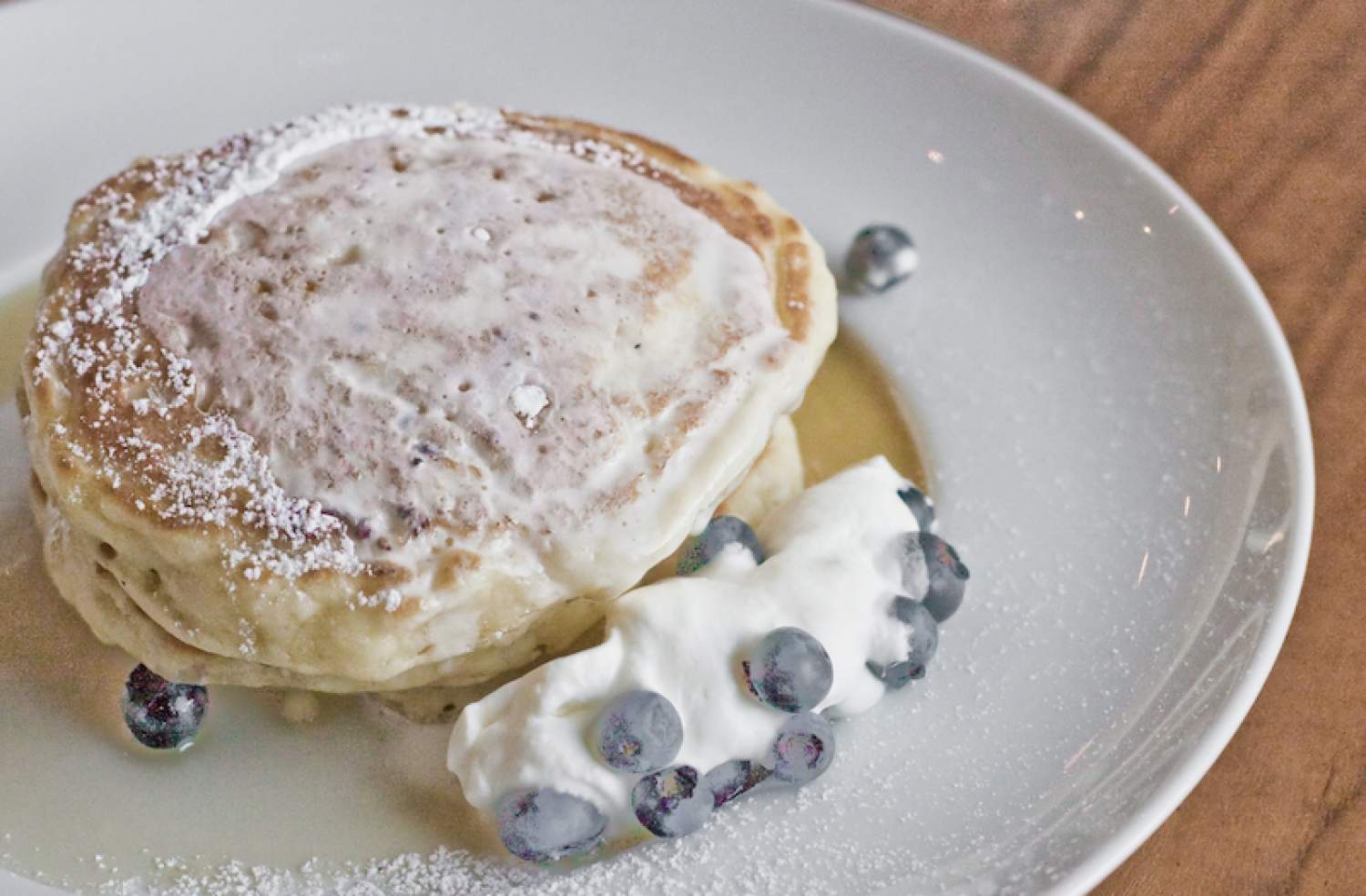 Chef Donna Dooher has been a mainstay in Toronto and is well known for fantastic brunch. Kids are not only welcomes but in addition to high chairs, the restaurant offerings place mats and crayons and you can order side orders of pancakes, eggs and other sides for smaller appetites.
For the adults, the famous "Mrs. Biederhof's pancakes" have been a favourite for years with blueberry buttermilk pancakes with Lanark County maple syrup and whipped cream.
85 Hanna Ave, Toronto, ON M6K 3S3
Open for brunch 9am-3pm Saturday, Sunday and long weekends
3. Uncle Betty's
A home away from home, the menu at Uncle Betty's is inspired by mom's home cooking. With classic comfort food on the menu, there's something for everyone, including the kids. The kid's menu will satisfy even the pickiest eaters from a bowl of cereal to the kid's all day breakfast.
Mom and Dad will love the diverse menu that features healthy options like a fresh fruit bowl and decadent choices like the French toast stuffed with ricotta and blueberries. It's so popular it was featured on Food Network's You Gotta Eat Here.
2590 Yonge St, Toronto, ON M4P 2J3
Open for brunch 8:30am – 2pm Saturday and Sunday
4. Hello Darling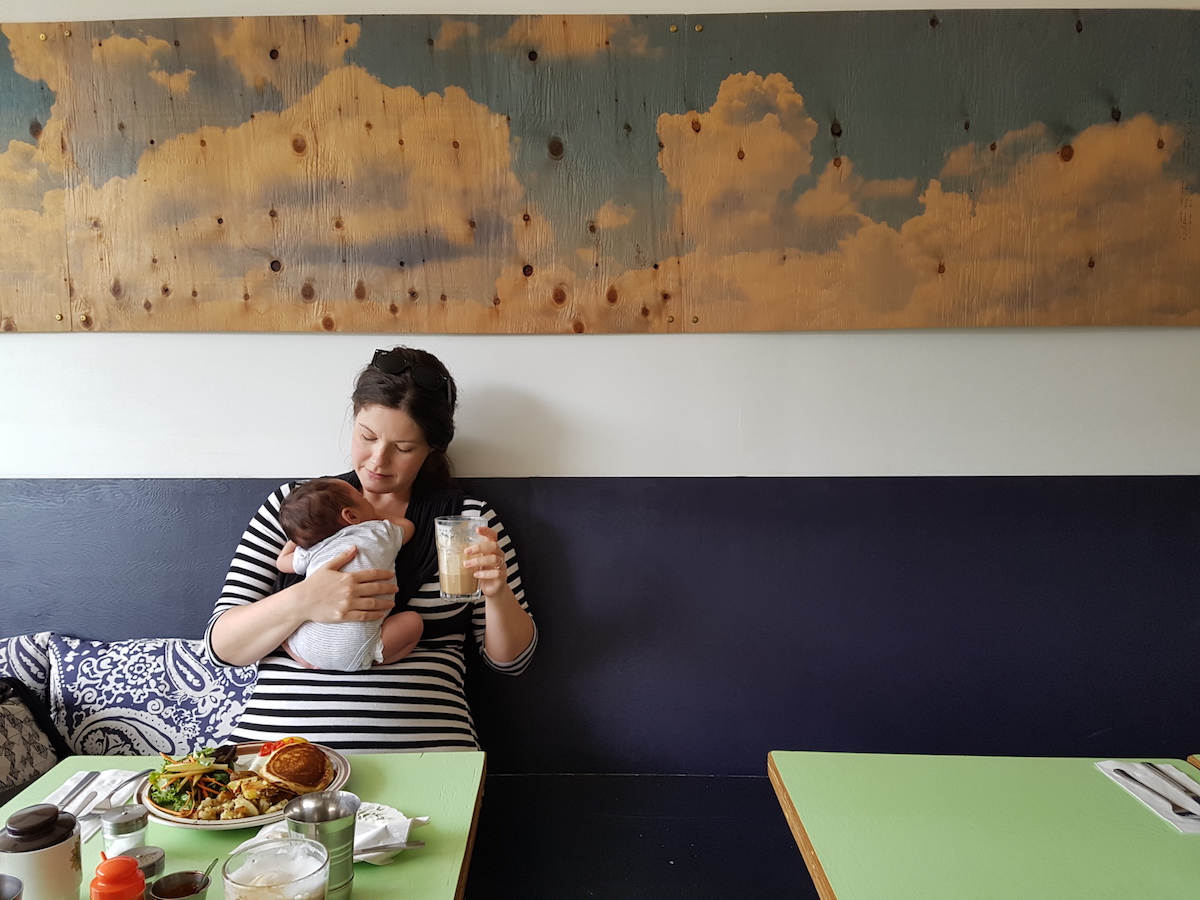 While this bakery and cafe doesn't offer reservations it does offer brunch all week long. Located in the west end, Hello Darling welcomes guests with stroller parking, plenty of boost seats, high chairs and change tables in the washrooms.
Kids can order a customized plate and there are toys available to keep them occupied while the grown-ups catch up.
827 Lansdowne Ave, Toronto, ON M6H 3Z2
Open for brunch 9am-3pm Monday thru Friday and 10am-3pm Saturday and Sunday 10am-3pm
5. Aunties and Uncles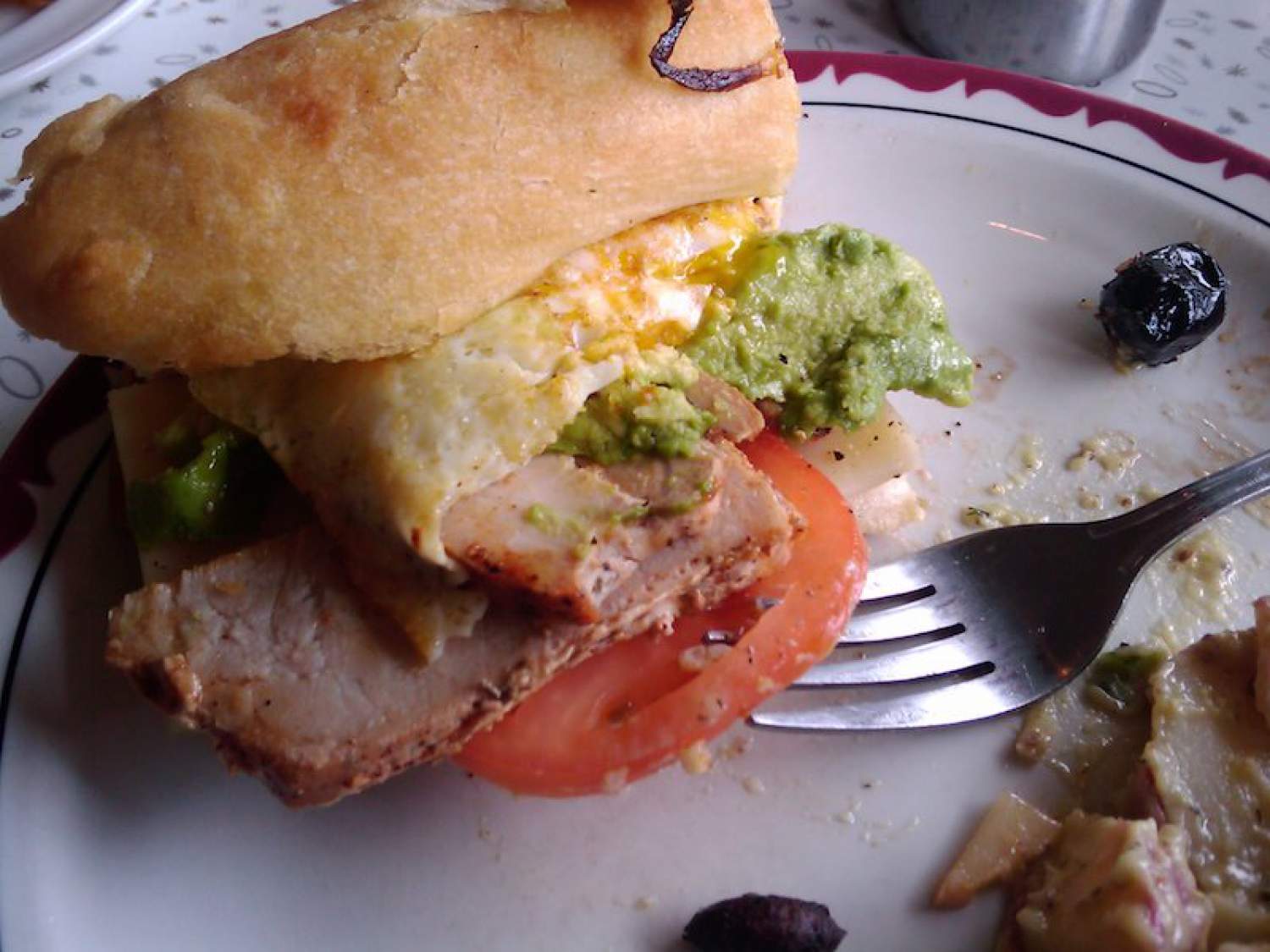 One of the most popular places for brunch in Toronto, it's best to try to visit early and during the week if you have small children as it's always busy.
Although there is no menu designated for children, there are plenty of kid friendly options like breakfast tacos, grilled cheese sandwiches and their famous banana pancakes. Prices are reasonable but take note that they only accept cash.
74 Lippincott St, Toronto, ON M5S 2P1
Open 7 days a week 9am-3pm
But Toronto isn't just about food! Check out more family friendly things to do in Toronto.
Images © ayngelina, Gadjo Sevilla, purdman1
 The comments and contributions expressed are assumed only by the author. The recommendations, intentions or opinions expressed are not necessarily those of Transat AT Inc. or its affiliates. See terms of use of the Air Transat website.