Article by Jim Byers originally published in the May-October 2018 edition of the Atmosphere magazine. Read the latest edition here.
Who says you have to spend a bundle to fully experience your destination? Not us! Here's a look at five great things to do in Montego Bay, Jamaica for under $50. Or even free.
Sam Sharpe Square: $0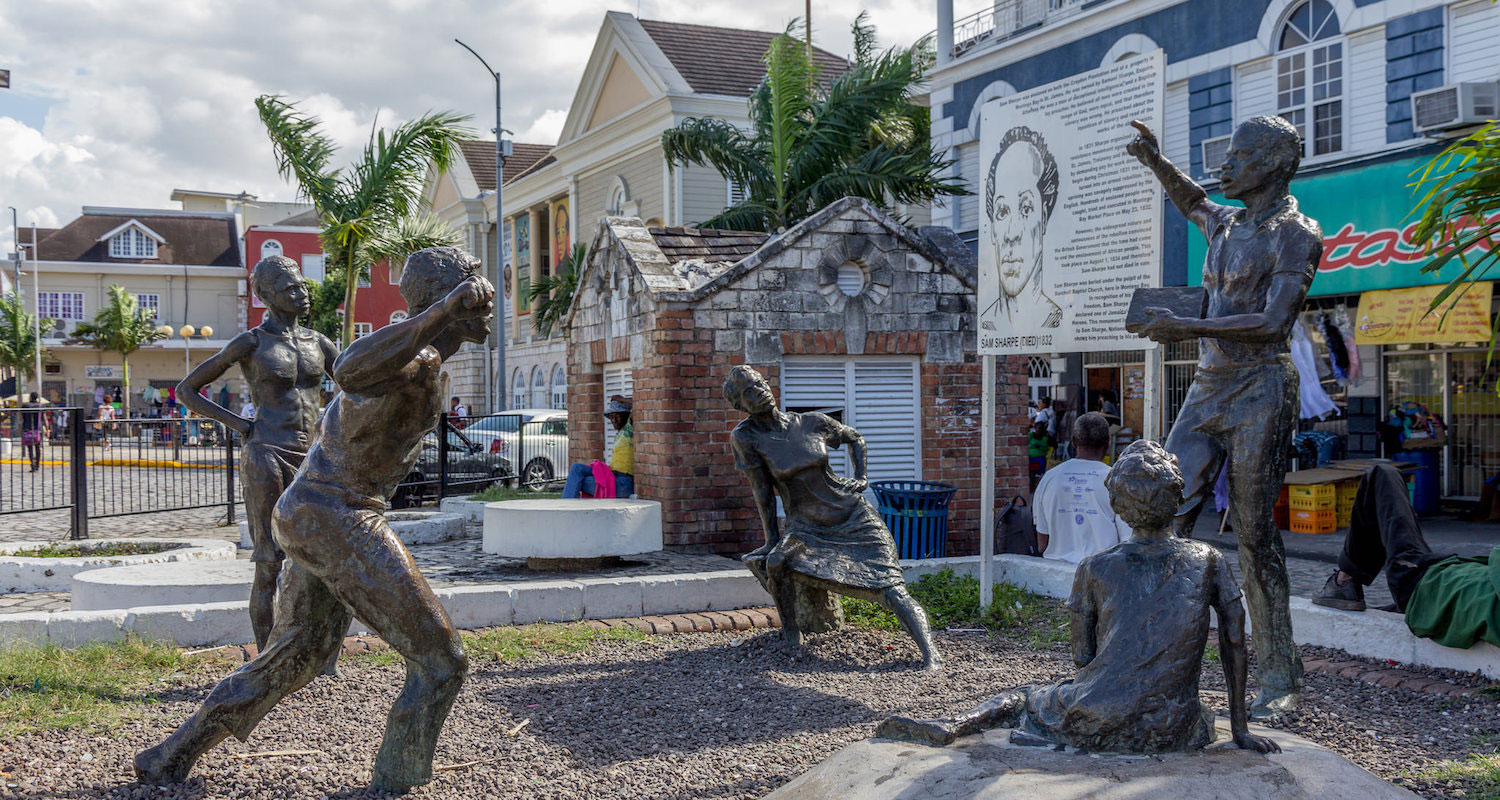 It's free to people-watch at Sam Sharpe Square, a popular downtown spot named after the leader of the 1831 Christmas Rebellion in Jamaica.
Hip Strip: $0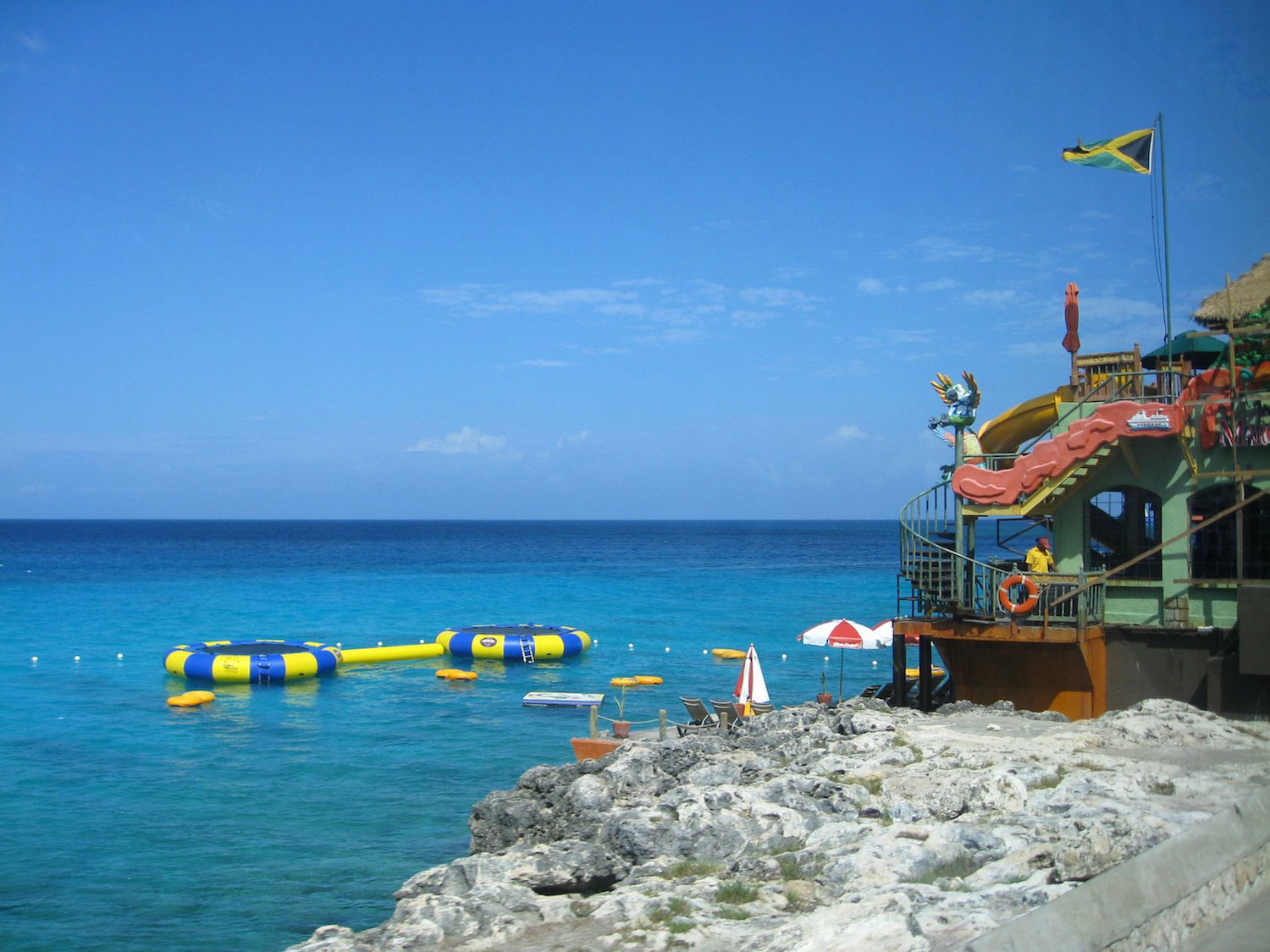 Explore the Hip Strip, the heartbeat of Montego Bay, with lively souvenir shops and tons of bars serving frosty mugs of cold Red Stripe beer. Margaritaville restaurant has a 37-metre waterslide that drops you into the warm ocean water.
Doctor's Cave Beach: $8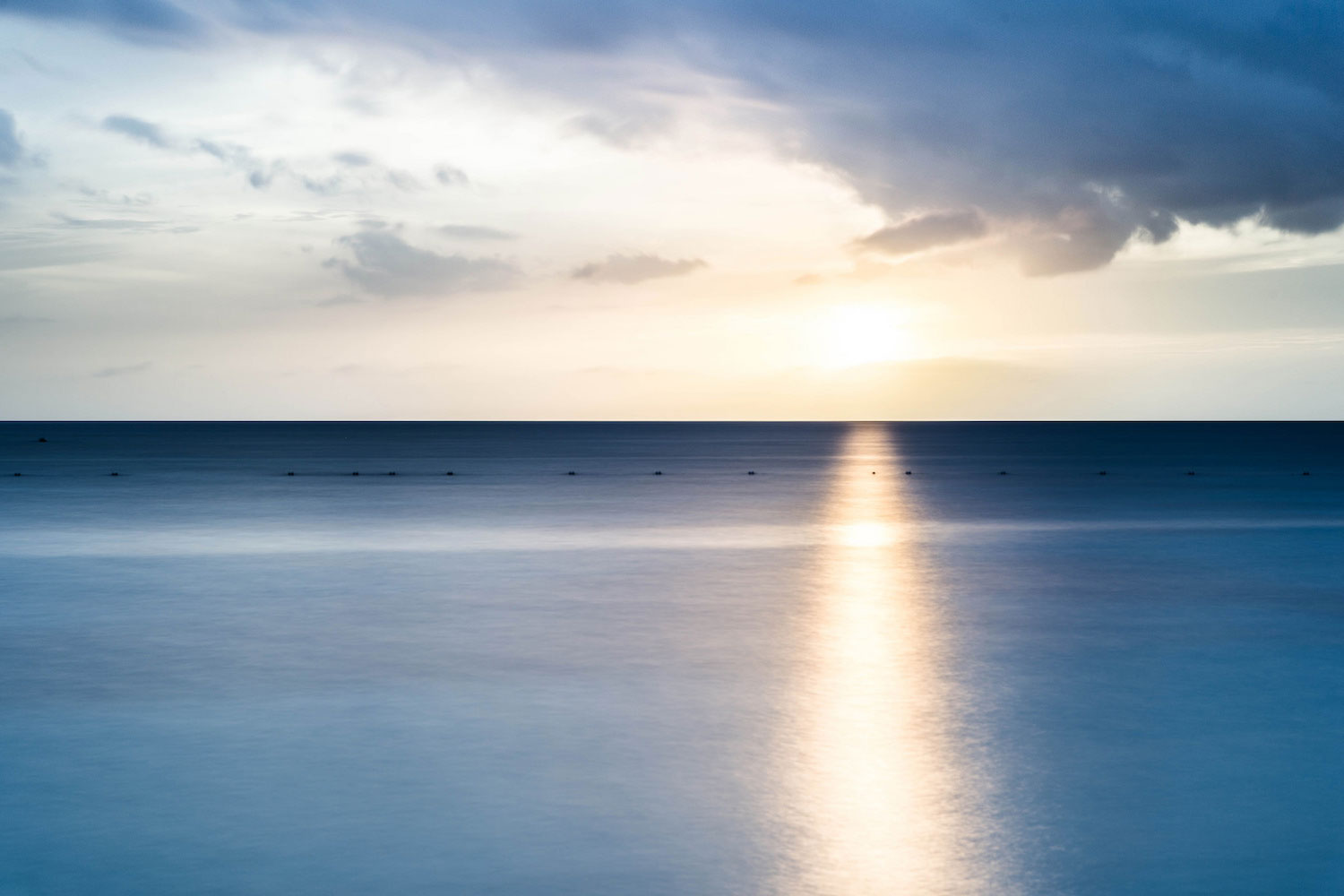 Take a dip at Doctor's Cave Beach, a private beach with a great stretch of sand, good snorkelling and a fun, casual outdoor dining spot called The Sand Bar. You can also rent umbrellas or lounge chairs.
Meal at Scotchie's: $15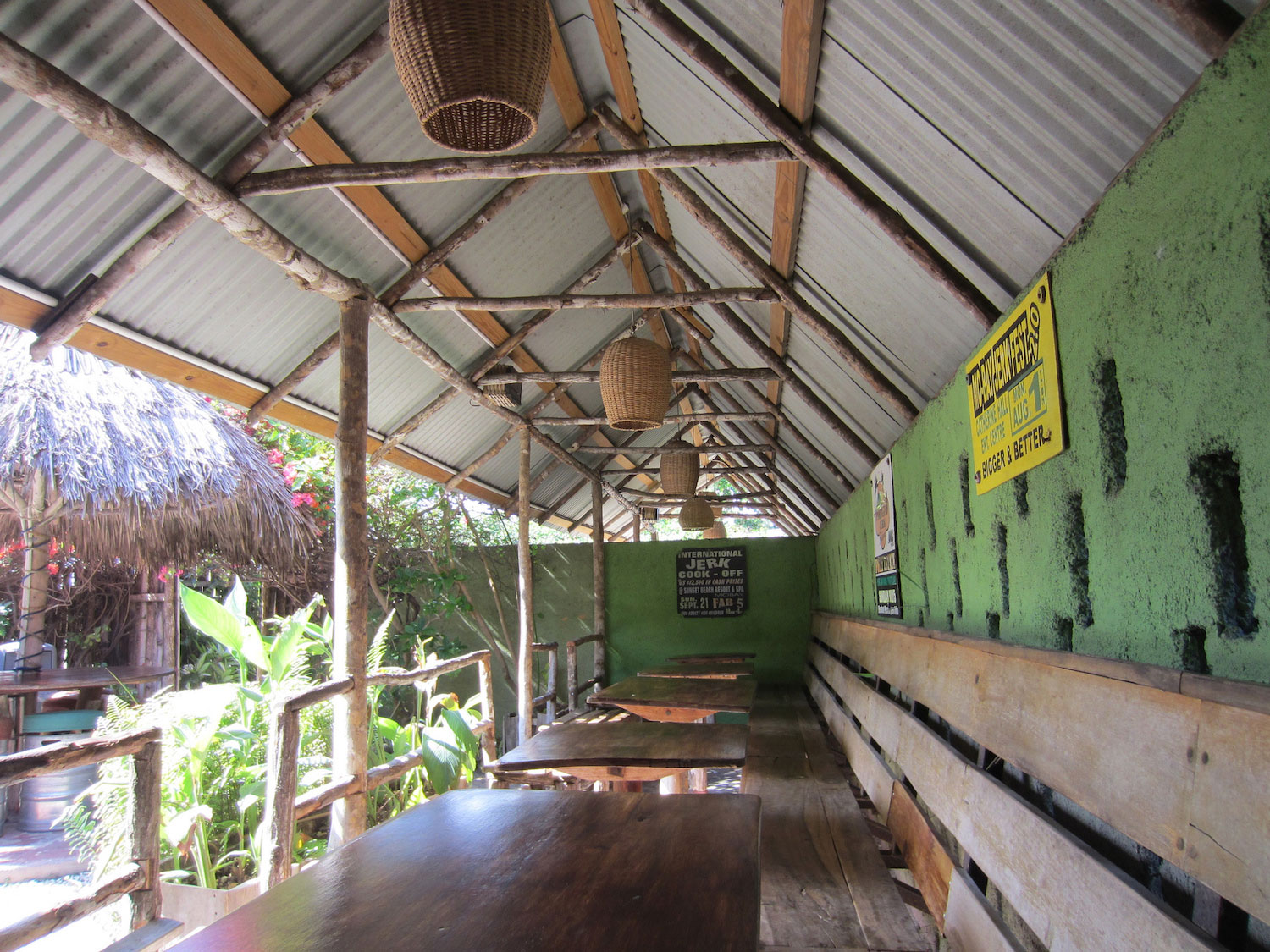 Stop for jerk chicken, barbecued fish, sausages and other Jamaican treats at the legendary Scotchie's. Sit under a shady canopy and enjoy not-too-spicy food and a cold drink.
Tour of Greenwood Guest House: $25
Learn about Jamaican history during a 45-minute tour at Greenwood Guest House. You'll find wonderful historic displays in this beautiful home that sits atop a hill overlooking the coast.
Want to experience Jamaica's best things to see under $50? Air Transat offers direct flights to Montego Bay.
Cover photo credit: Karen
The comments and contributions expressed are assumed only by the author. The recommendations, intentions or opinions expressed are not necessarily those of Transat AT Inc. or its affiliates. See terms of use of the Air Transat website.