Whether you're a Scotch whisky aficionado or not, you're bound to enjoy the beauty and diversity of the various whisky regions in Scotland. Actually no visit to this picturesque country would be complete without a Scottish whisky tour to at least one or two whisky distilleries, and to sample something that is as integral to the Scots as Guinness beer is to the Irish.
All of Scotland's distilleries take great pride in their heritage and the raw ingredients used to produce the unique character of their individual whiskies.
There are five distinct whisky producing areas in Scotland: Campbeltown, Highland, Islay, Lowland and Speyside.  There are many whisky tours available throughout the various regions, allowing you to taste, and learn the secrets of these golden elixirs.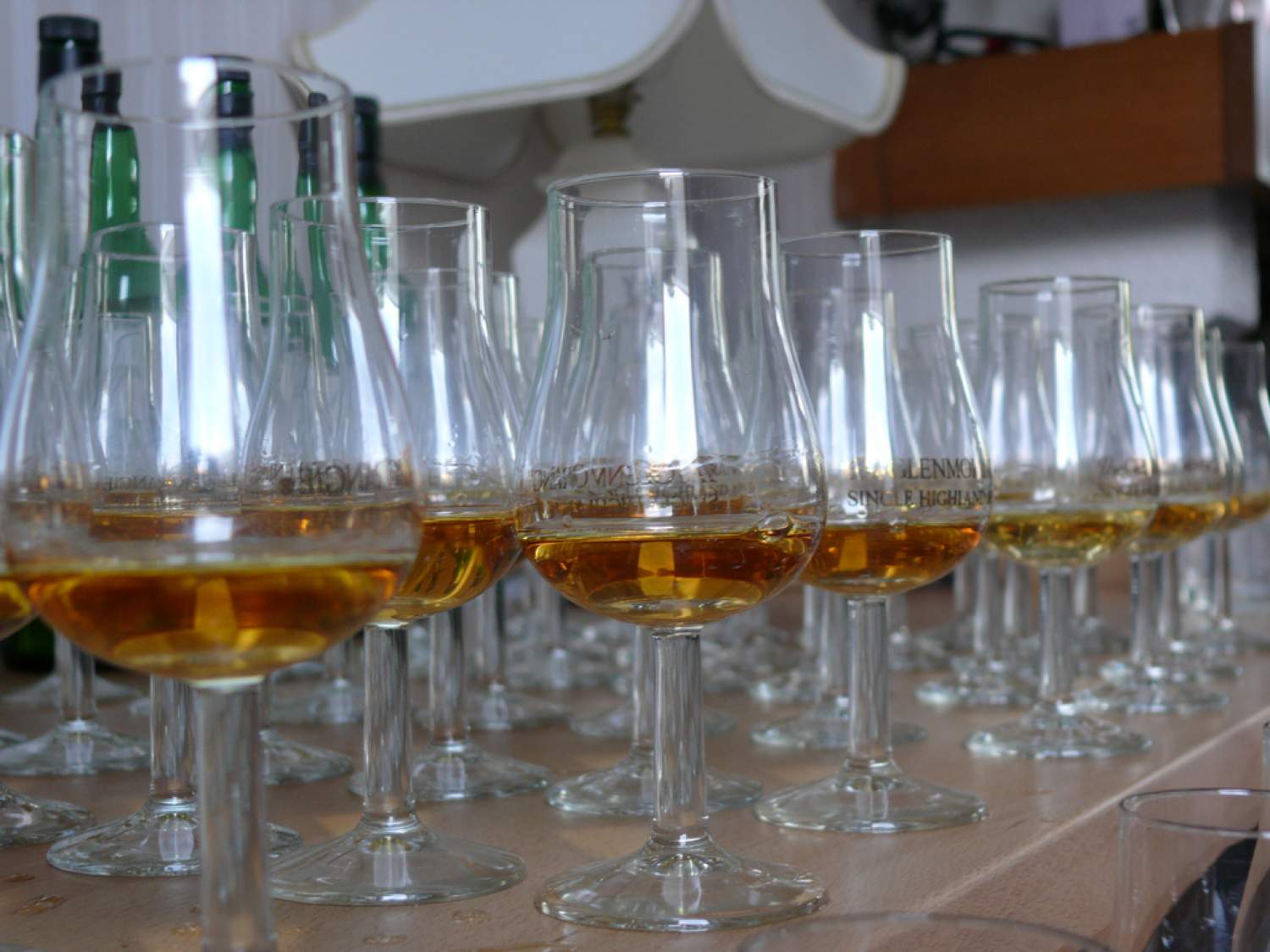 Consult the information below before you enjoy a wee dram (a shot of Scottish whisky) on your own Scottish whisky tour!
The Highlands
Speyside, in Scotland's Highlands, is the heart of Scotland's whisky country.  It is famous for its whiskies, castles, rivers and glens. More than half of the country's 89 operational (malt whisky) distilleries are clustered along the banks of the river Spey.
Speyside is home to the Glenlivet Distillery, which is now the world's number one single malt Scotch whisky brand. This area possesses the two best-selling malt whiskies in the world, the Glenlivet and Glenfiddich.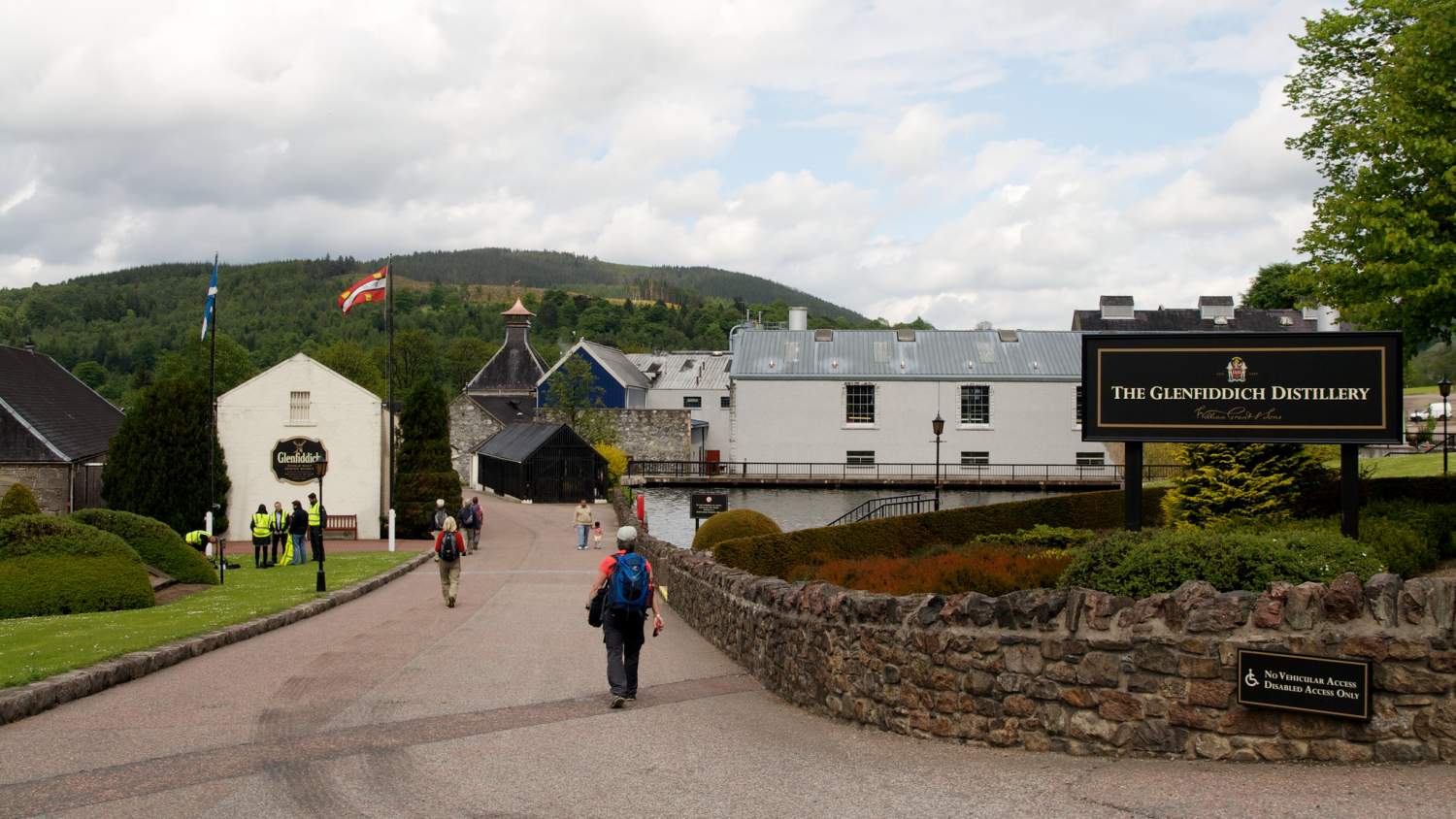 The actual 'Whisky Trail' starts deep in the heart of Speyside with the Glenlivet Distillery, where you can sample a dram of very rare, aged single malt drawn straight from the cask. From there you follow the River Spey north to the Cardhu Distillery in Knockando, then west to Craigellachie to tour the Speyside cooperage.
It's recommended you take 3 days to visit all the 8 distilleries (plus the Speyside Cooperage) on the 'trail,' which ends at Dallas Dhu Historic Distillery.
There are so many more excellent distilleries in this area that are not on the 'official trail,' which you may like to also visit: Ballindalloch, Scotland's first Single Estate Distillery, and The MaCallan Distillery. These distilleries use curiously small copper stills, which are so famous that they have appeared on the back of a £10 'Bank of Scotland' bank note.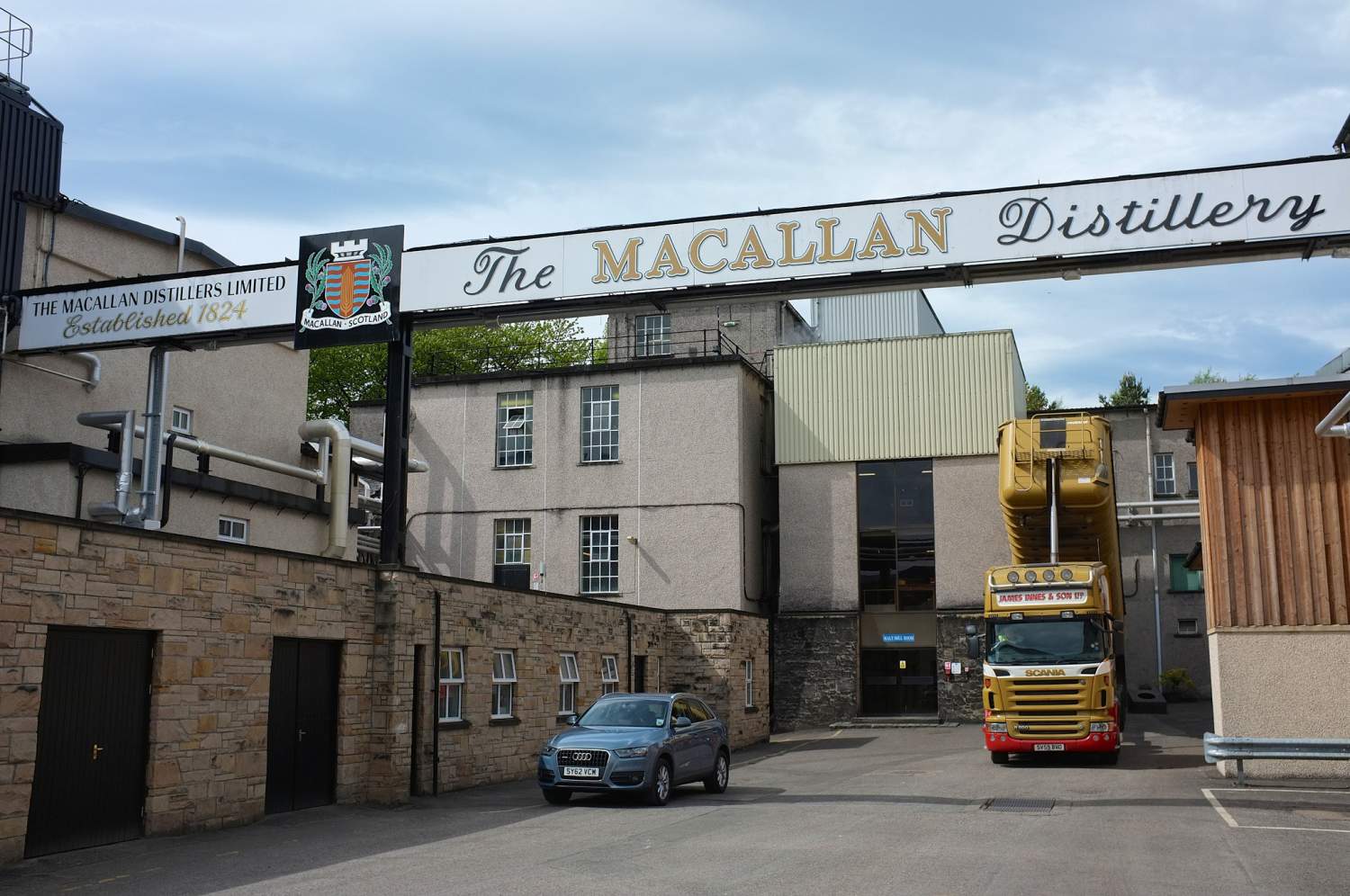 Whisky Tour Operators:
There's a good choice of tour operators in the Highlands: Speyside Tour Operators, Rabbie's, Amber Spirit Whisky Tours, Scholarly Sojourns and Speyside Whisky Tours who have chauffeur driven day trips, or you may choose to tailor your own Single Malt Adventure and include dining, castles and great golf.
Lowlands – Home of the Blend
Once upon a time, more distillation happened in this region than in any other, moonshine distilleries were very popular in the past. The Lowland distilleries have since molded themselves into professional mixers of malt. Because of their lighter taste, with a touch of delicate sophistication, they became known as the 'Lowlands Ladies.' There are only four distilleries who still produce this type of whisky:
Glenkinchie – Produces a 14 year old malt with a finish of sugared almonds, vanilla and dried fruit. It is located just 15 miles from Edinburgh, and is worth a visit for its distilling museum alone.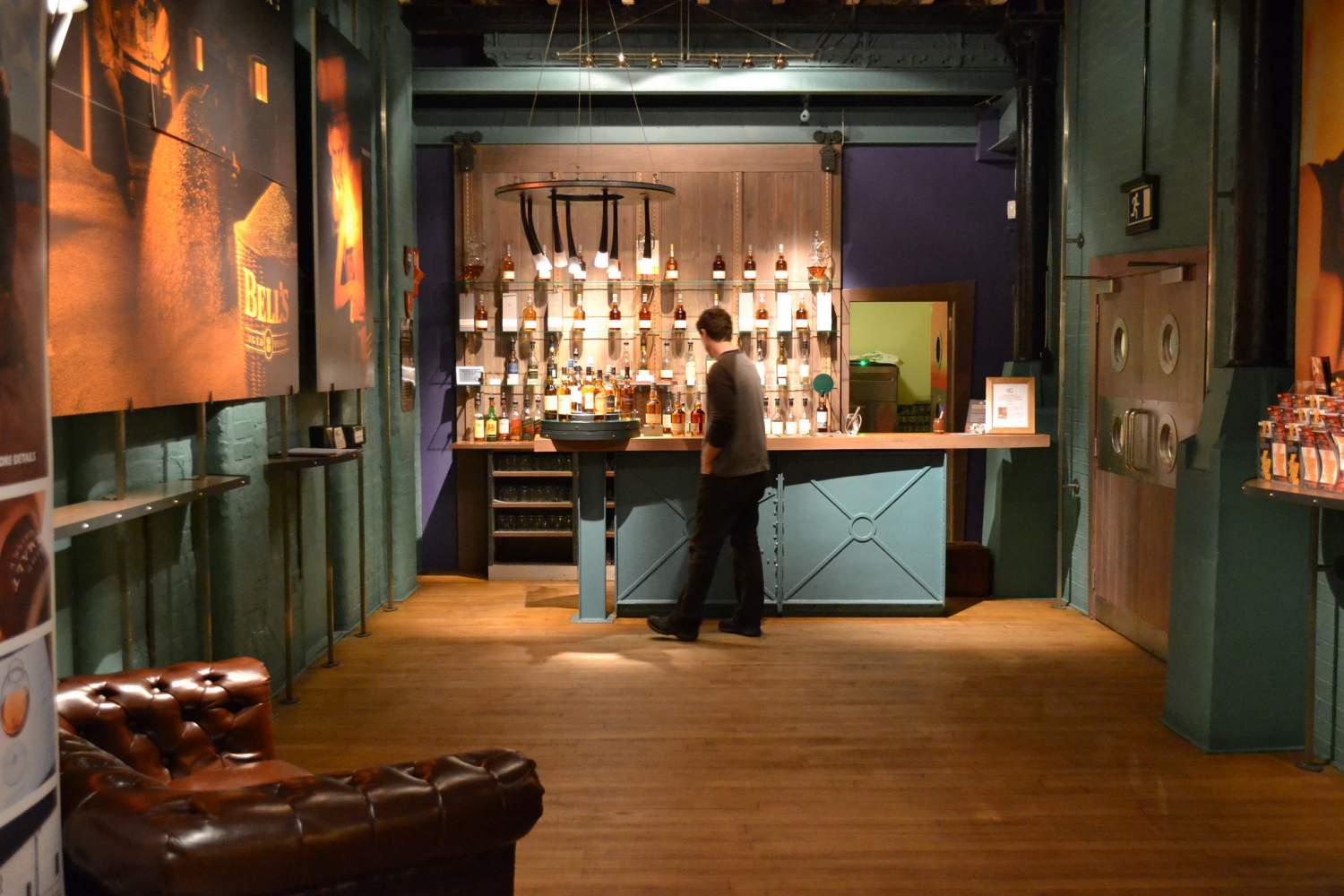 Auchentoshan –  Produces triple distilled malt and is one of the few remaining Lowland single malts left in the world.
Bladnoch – Located in Galloway, it is the only other producer of single malt in the Lowland. It's the most southern distillery and the oldest, tracing back its roots to 1817.
Ailsa Bay – Produces 12 million litres of whisky a year, which are all used for blends.
There are two more distilleries on the horizon, Daftmill in Fife and Annandale in the Borders.  While these distilleries have already started distilling whisky, their products have not hit the market yet, as three years of distillation is the legal minimum, pre-bottling aging period,  for any product labeled 'Scotch whisky.'
Edinburgh Expert has teamed up with Regal Chauffeuring of St. Andrews to offer a one day 'grand tour' of the Lowland Distilleries.
Islay
The west coast of Scotland is dotted with islands that all have their own distilleries. Islay is the southernmost of the Inner Hebrides, possessing heather-clad hills, beaches, many historical sites and eight malt whisky distilleries, most close to the island's spectacular shoreline. Some of the Islay single malts are among the strongest flavoured malts and have the reputation of being too bold and overpowering for a Scotch novice.
The island distilleries are divided by their geographic location, North Island or South Island, which as a result have their own distinct style of Scotch.
The Southern Island distilleries are located on the beautiful coast road.  The highly popular ones include Laphroaig, Lagavulin and Ardbeg (also referred to as the Kildalton Distilleries). They produce powerful medium-bodied whiskies, saturated with peat-smoke brine and iodine, and use the island's peaty water at every stage of production.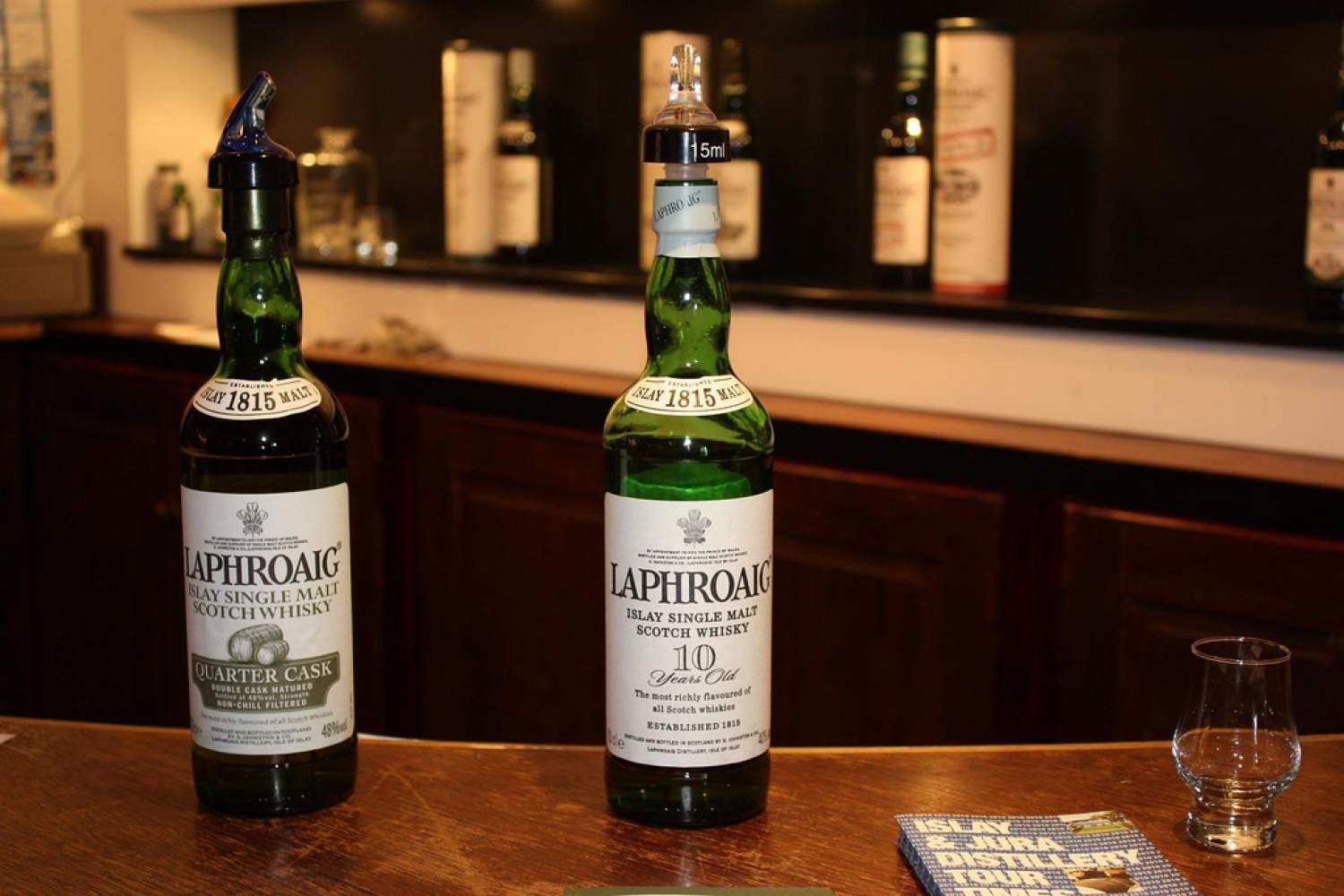 The Northern Island distilleries, namely Bruichladdich and Bunnahabhan, produce whiskies that are much milder. They use water drawn directly from springs, before it has contact with peat, and un-peated barley, which results in a lighter flavoured and dryer finish, mossier than their southern peaty cousins.
Whisky Tour Operators:
Rabbie's Islay Whisky Tours and Scottish Routes, whose tours include a 14-day Whisky Tour of Scotland, this is a real extravaganza.
For more information about Scottish Whisky tours and distilleries check out the comprehensive ebook guide produced by Visit Scotland.
Come discover Scotland's Whisky Trail to drink it all in!
The comments and contributions expressed are assumed only by the author. The recommendations, intentions or opinions expressed are not necessarily those of Transat AT Inc. or its affiliates. See
terms of use of the Air Transat website.