Think you can't possibly put together an itinerary for Western Canada encompassing the most significant sights in just two weeks? Think again.
We have the perfect solution for you, with this 14-day itinerary that includes stops at the most majestic mountains of the Alberta Rockies, the most bucolic vineyards of the Okanagan and the most enchanting forests of Vancouver Island.
And for vacationers with special needs or desires, it's easy to adapt the suggestions below to create the trip of your dreams:
Less wine, more sea?
Skip Jasper and sleep in a rustic cottage by the Pacific.
Less mountain, more food?
Leave Whistle out and spend a few nights at a winery.
Less beach, more peaks?
Forget the Vancouver Island getaway and add a few nights in Banff.
2 nights in Vancouver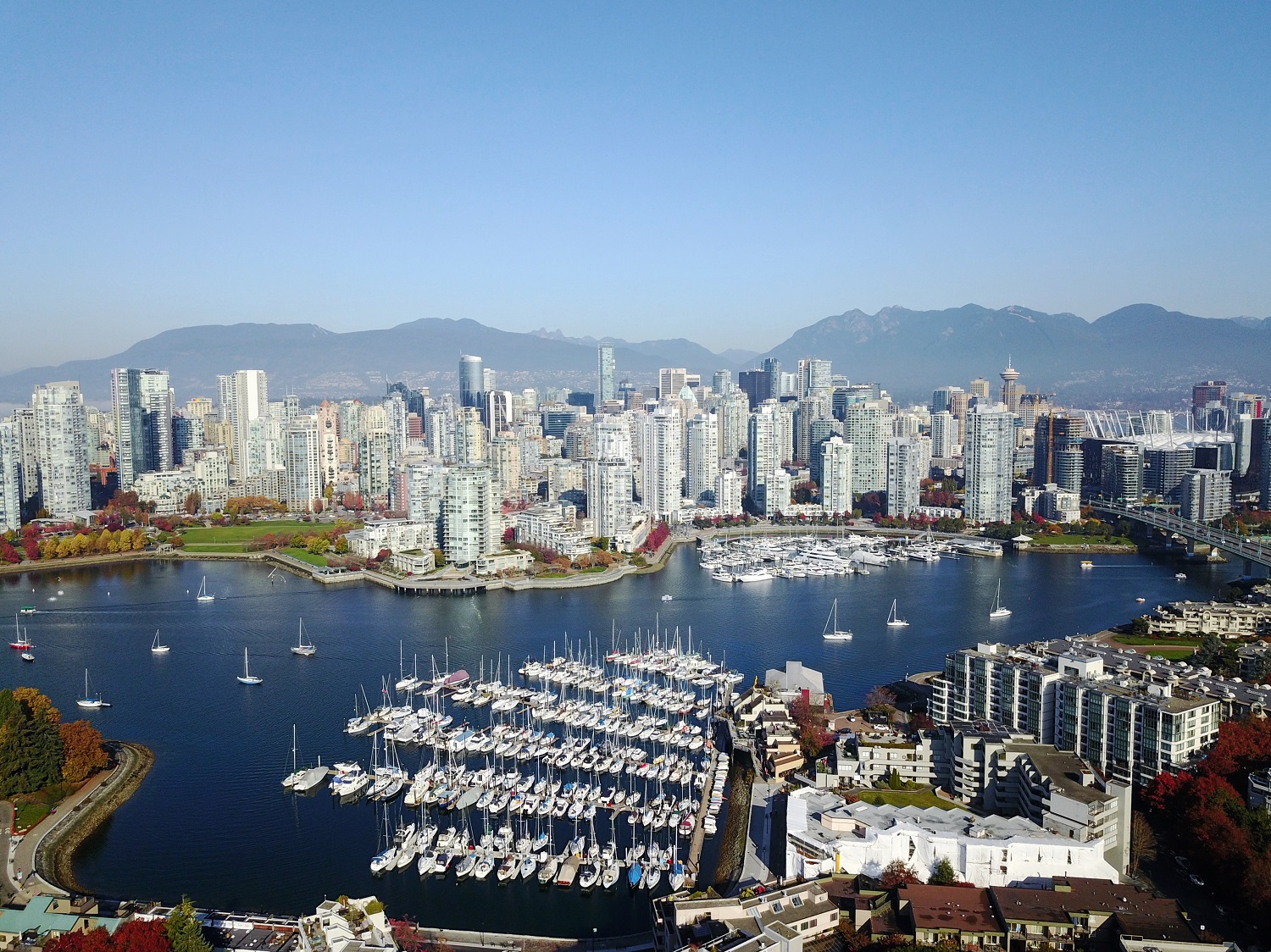 Head on to Vancouver to begin this journey you won't soon forget.
Between sea and mountains, between native heritage and ultra-modern architecture, between trendy restaurants with local wines and gourmet counters in Chinatown, Vancouver really doesn't disappoint.
+ More tips for a trip to Vancouver:
1 night in Victoria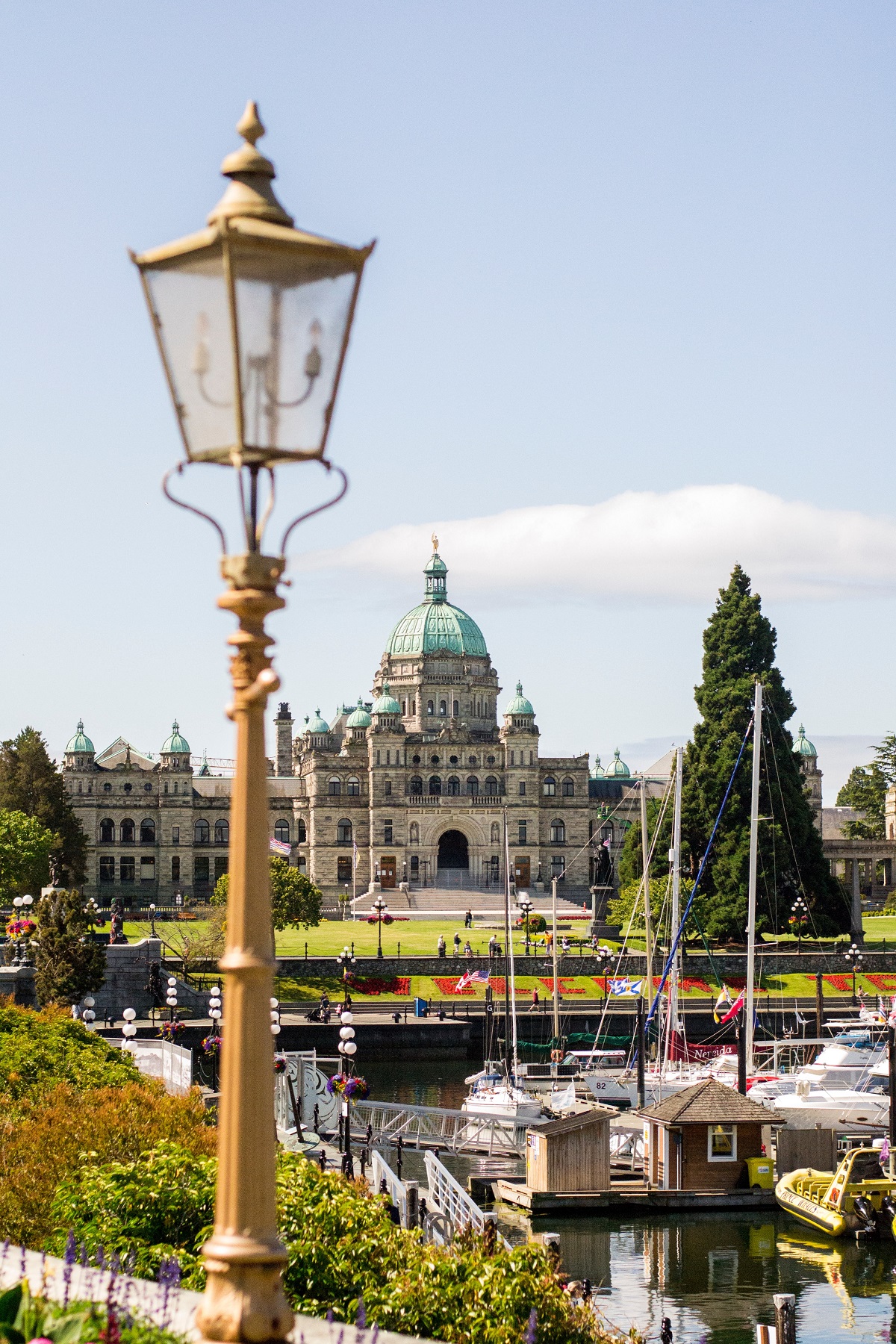 Hop on the water and head to Vancouver Island!
Cross the Strait of Georgia with BC Ferries and keep an eye out for dolphins, sea lions and maybe even whales on the three-hour trip.
Once in Victoria, enjoy attractions such as the colourful Fisherman's Wharf, the British-style Butchart Gardens and its lovely afternoon tea, and the friendly wildlife in Tod Inlet.
2 nights in Tofino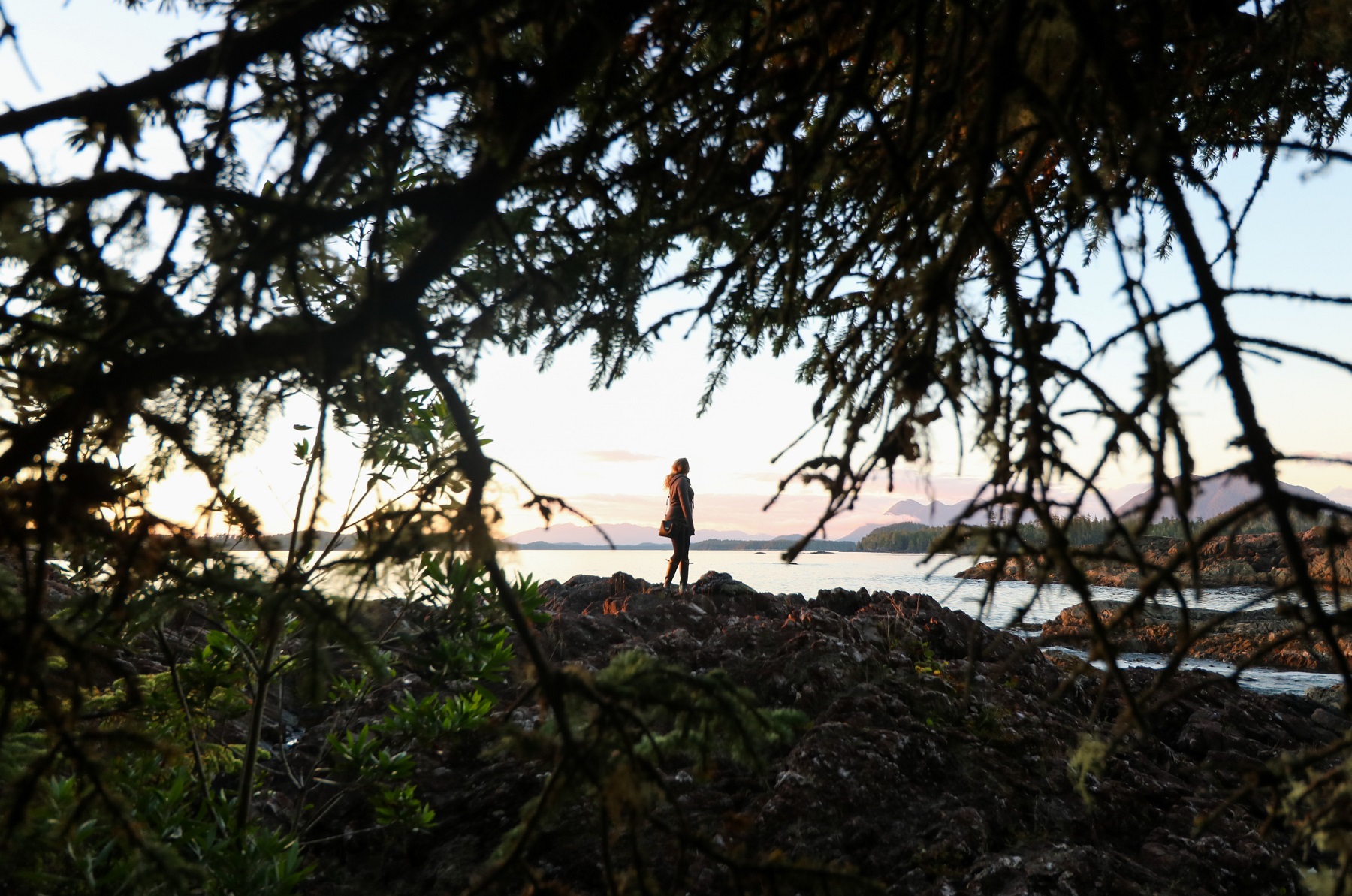 As Canada's surfing capital, Tofino is the epitome of what we picture when we think of a laid-back town with friendy locals, misty beaches and pretty fishing-village-style buildings.
Indulge in the many leisurely outdoor activities in Tofino, before you embark on high-octane hikes in the Rockies. Wander the beaches, ride the bike trails along the Pacific Rim, visit the Ucluelet Distillery, spot whales offshore, admire the sunset, and of course, take a surfing lesson!
+ More tips for a trip to Tofino:
1 night in Squamish / 1 night in Whistler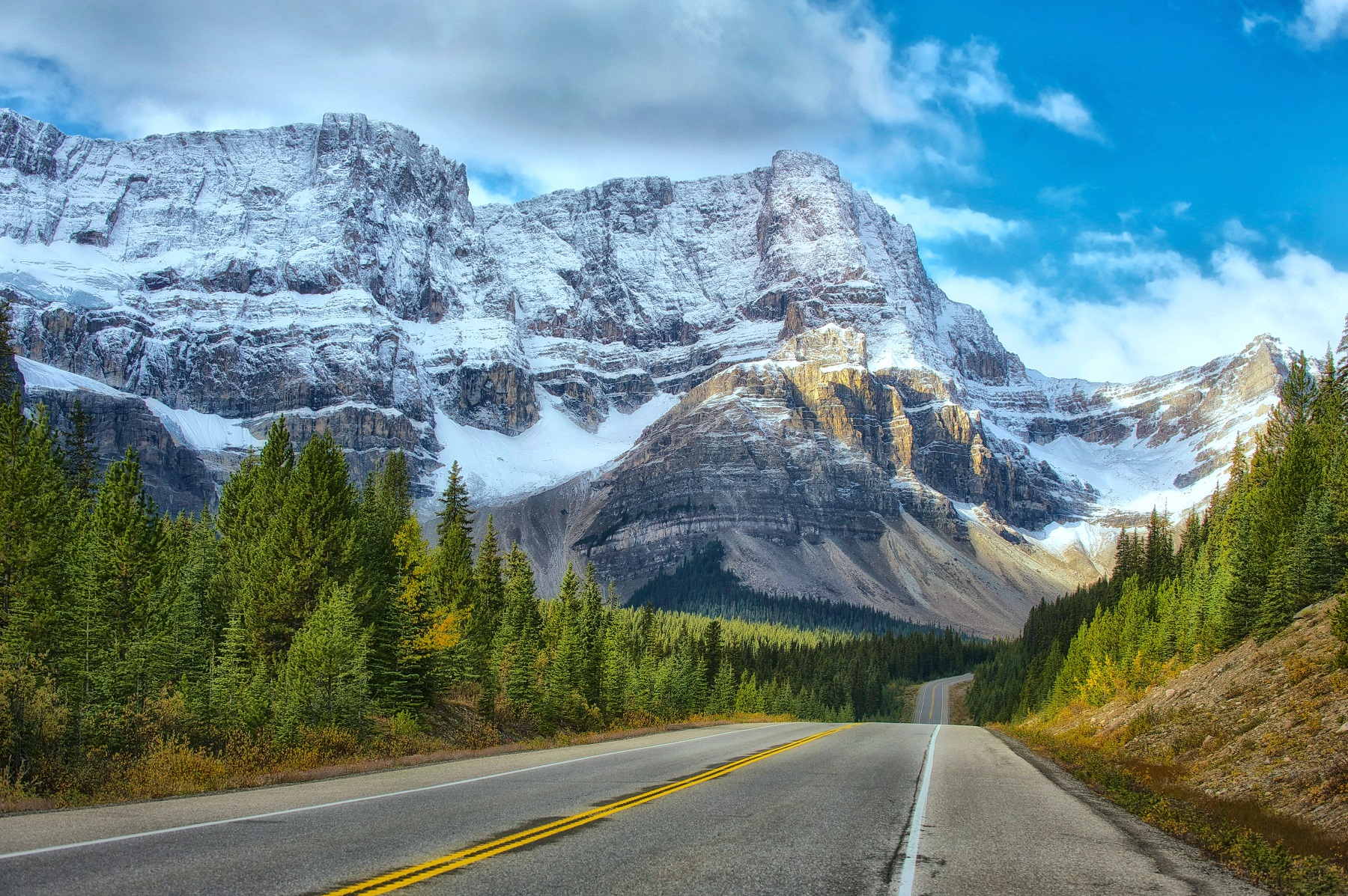 From the sea… to the mountains! Take the legendary Sea to Sky Highway, Highway 99, internationally acclaimed for its breathtaking scenery.
Squamish is a pretty and quaint Rocky Mountains type town. Think lively main street lined with microbreweries, outdoor equipment boutiques and rustic lodges, all flanked by snow-capped peaks. What are some of the best things to do in Squamish? Shannon Falls, the Sea to Sky Gondola or even a scenic flight over Garibaldi Provincial Park.
There are also several hiking options, including Stawamus Chief Provincial Park. Intermediate hikers will enjoy First and Third Peak for great views of the area in just 2.5 hours.
Depending on the total length of your trip (there are so many cool things to do in the area, making it difficult to choose) and the activities you intend on doing, think about how long you wish to stay in Squamish and in Whistler, with either one night each or two nights in the same place.

It's up to you to choose your own pace!
As for Whistler, it needs no introduction. Aside from its magnificent mountains and numerous sports activities, the main attraction is definitely Whistler's Olympic Legacies.
And for the more leisurely visitor, the Peak to Peak Gondola is the best way to get those Rocky Mountains panoramas, minus the physical effort. Your calves will thank you!
2 days in the Okanagan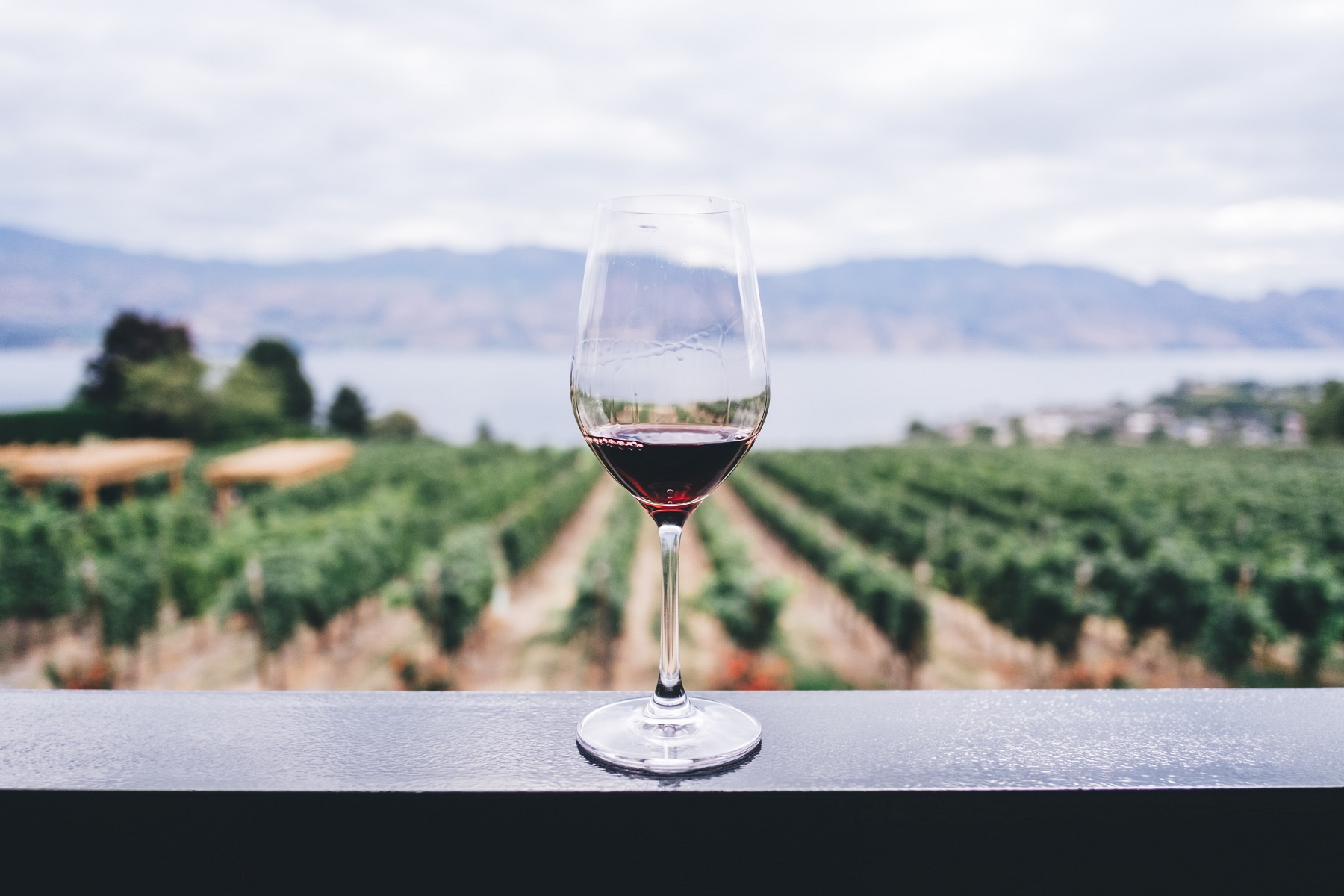 From Whistler, take Highway 12 after stopping at Joffre Lake for a short lake hike and watch the scenery change as you head further south.
Like an unsuspected Garden of Eden, spread out on the shores of its eponymous lake, the Okanagan Valley caters to an epicurean crowd that travels first and foremost for the pleasure of the senses… especially the kind that comes in a glass!
Due to its particularly fertile soil, this enormous garden offers an abundance of cherries, peaches, apples, apricots and grapes. In fact, there are over 200 wineries (many of them biodynamic!) in the Okanagan Valley, with bottles proudly displayed at the many farm-to-table restaurants in and around Kelowna.
+ More tips for a trip to the Okanagan Valley:
2 days in Banff and surroundings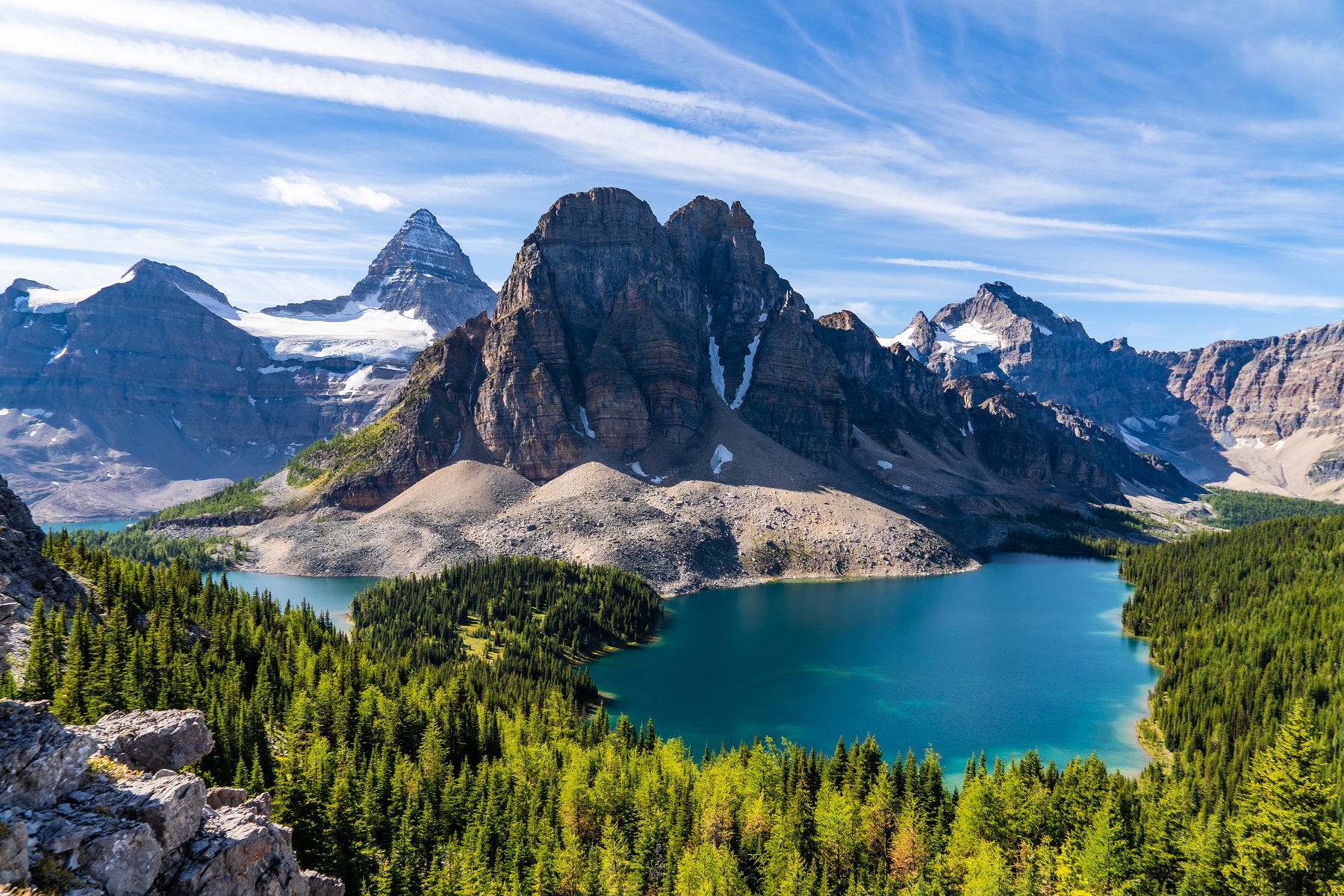 Banff is rightfully one of the most popular destinations in Canada, making it impossible to leave off any Western Canada itinerary–however short or long!
With photo stops at the turquoise waters of Moraine Lake, the mountainous panorama of Lake Louise or the summit of Sulphur Mountain, it's hard not to be mesmerized by the beauty of the landscape.
+ More suggestions for planning hikes in Banff:
90 minutes to reach Lake Agnes
5 hours to the summit of Mount Saint Piran
4 hours to the barren plain of the Six Glaciers
4 hours to Cascade Mountain
2 hours to Tunnel Mountain
1 hour to Johnston Canyon
5 to 6 days for Mount Assiniboine (experts only!)
In any case, be mentally prepared for an early start: some of the designated parking lots fill up as early as dawn. Start early and end early with a cold and well deserved local beer!
A true Canadian outdoor paradise, Banff is full of opportunities for both the adventurous and the more cautious, on the mountain and on the water. There is truly something for everyone!
+ More suggestions on what to do in Banff:
2 days in Jasper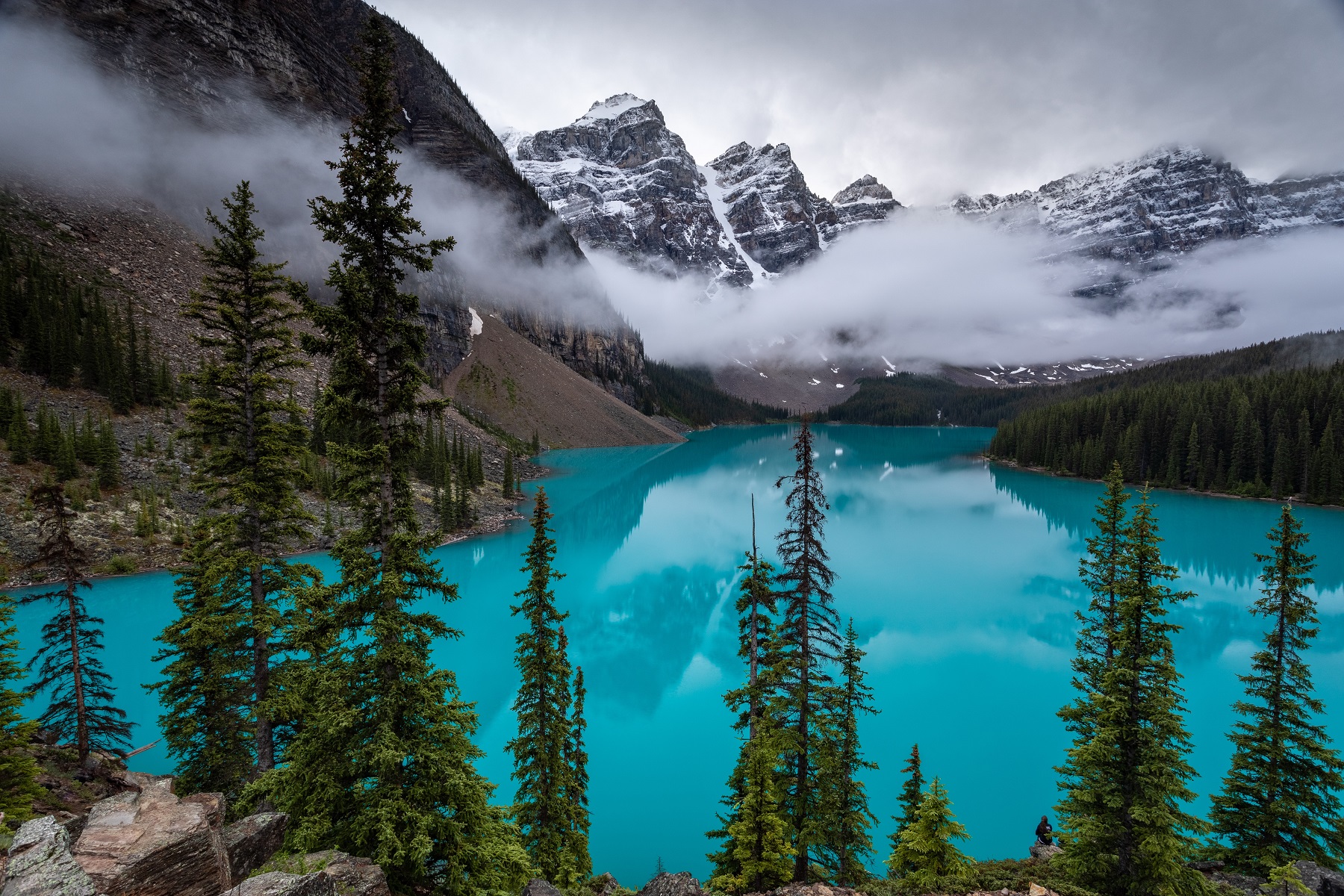 The final mountain stop on this fabulous itinerary in Western Canada! Last but not least, as the drive from Banff to Jasper National Park will continue to enchant you with its stunning natural beauty.
Along the way, stop at Mistaya Canyon and Peyto Lake for two short "low effort/high reward" hikes (our favorites). Again, turquoise waters, dramatic mountain ridges and dense coniferous forests – another typical Alberta postcard!
Watch out for black bears lazily crossing the Icefields Parkway… they might surprise you (and not necessarily to say hello) during a photo stop, of which there will be many on this iconic Alberta road trip.
Once in Jasper, it would be unthinkable not to check these two sacred monsters off your bucket list: the Athabasca Falls and Maligne Lake, where you can even book a canoe expedition. Fun!
1 day in Calgary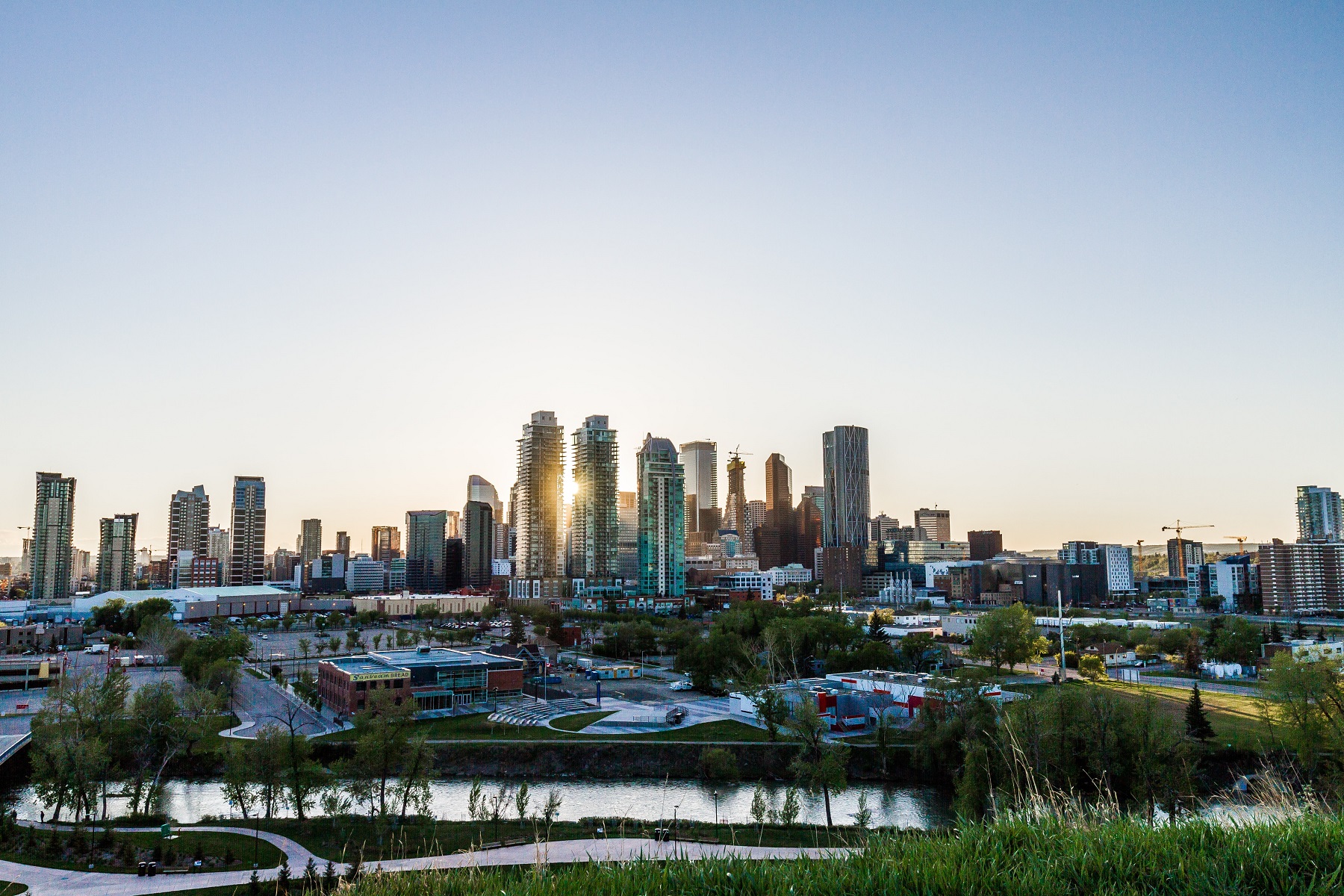 Already back in the city, but we bet the coolness and grandeur of the mountains will stick with you for a while.
Unknown to many vacationers, Calgary is a great conclusion to any itinerary in Western Canada. It's definitely worth a solid 24 hours of exploration, especially with its ever-evolving culinary scene, modern architecture and lovely green spaces.
+ more travel tips for Alberta: