Article by Line Abrahamian originally published in the December 2017-April 2018 edition of the Atmosphere magazine. Read the latest edition here.
It's the type of story that burrows into your soul and haunts you. Even when you're awake. Which I am. At 3 a.m.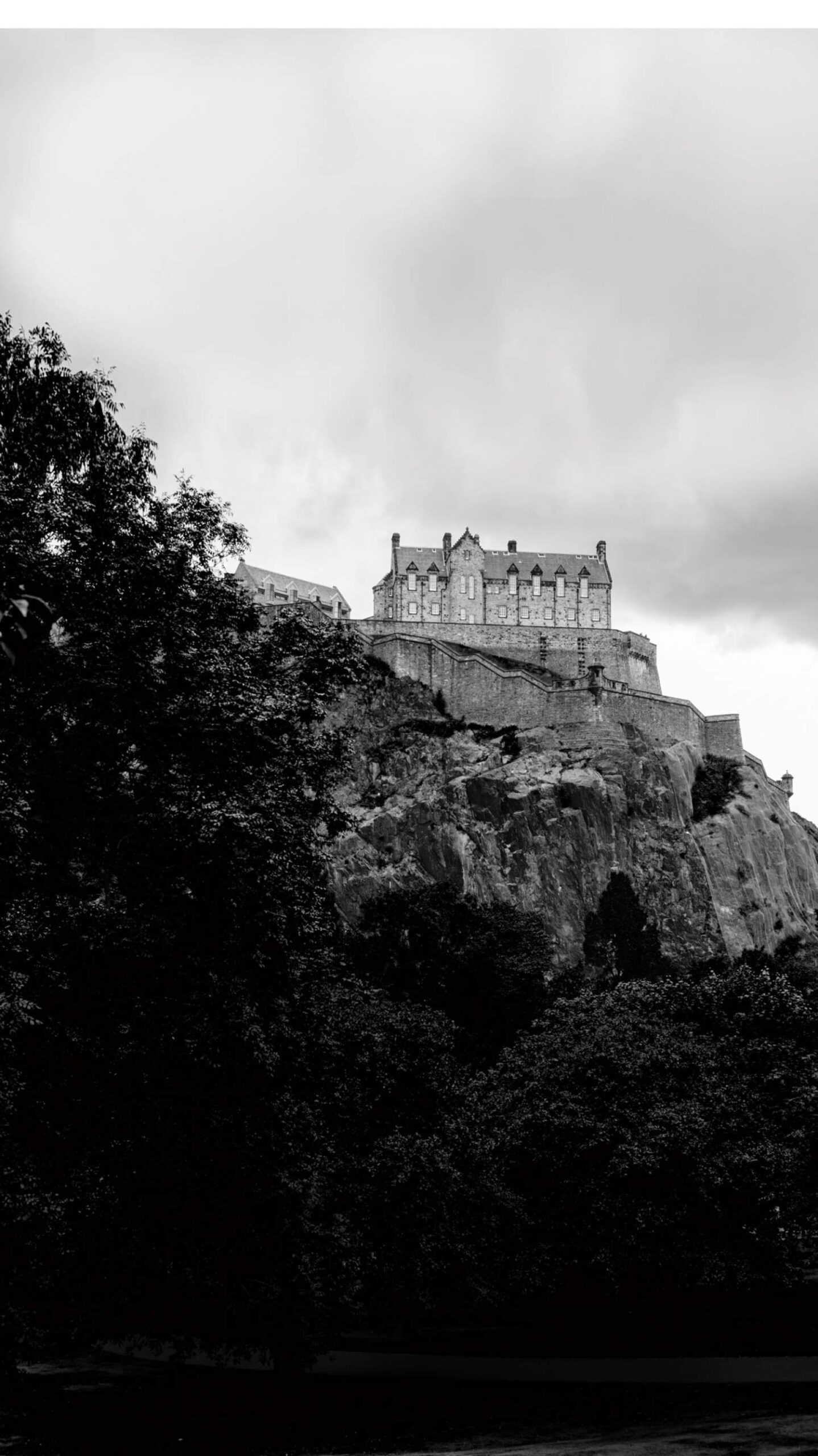 I'm staying at Hotel du Vin Edinburgh, and the sinister past of this hotel has invaded my sleep and unleashed a ridiculous amount of heebie-jeebies. I hear the howl of the wind on a strangely windless night. I feel a sudden chill creep under my warm bed linen. I detect the minuscule drip-drip of a faucet that decided to start leaking at that very second.
I'm a jittery mess. And it's because, earlier this evening, I discovered that this 18th-century hotel was once an asylum and some guests had reported seeing shadows of disgruntled ghosts, possibly past inhabitants.
Now, I don't really believe in ghosts but don't want to write them off entirely lest they do exist and decide to haunt me out of spite. I hear spiteful haunting is the worst. So I've come to the land of underwater monsters, graveyard poltergeists and underground ghosts on Scotland's Year of History, Heritage and Archaeology to try and meet one of these spooky spirits.
The Ghosts of Mary King's Close
Beneath the bustling Royal Mile lurk dark passageways, where tales of the haunted and haunting are told in hushed tones. Such is the Mary King's Close. Once vibrant and open to the skies, this close is now buried underneath the Old Town, deserted… but for a few lingering spirits.
Walking through the subterranean warren of narrow streets and chambers, you can almost feel the grisly secrets of its past inhabitants trapped in its walls. This is where the bubonic plague ravaged the crowded houses in 1645. And after it dissipated, it's where the souls of its victims returned to their homes…
We shuffle into a large chamber that belonged to an affluent family in the 17th century. This is where Annie used to live. And, legend has it, still does.
The story goes that in 1982, a Japanese medium sensed a sad presence in the bedroom. And as she was about to leave, she felt a tug on her coat. She spun around and spied a little girl in the corner, dressed in rags, crying. She said her name was Annie and her parents had abandoned her 400 years ago after she'd contracted the plague. She was crying because she felt alone and had lost her favourite doll.
The medium rushed up onto the Royal Mile and bought her the first doll she could find: a tartan-clad Barbie. She placed it in the bedroom and immediately felt a swell of happiness. Since then, visitors have been leaving dolls and stuffed animals for Annie.
Apparently, if we stay still, we might feel a tug on our clothes or a little girl's hand gripping ours. So I do, my hands poised to cup tiny ghostly ones. A loud whisper gusts into my ear from behind. I turn around to give the intruder a searing look for trespassing on my ghostly moment, except… there's no one there.
TheWatcher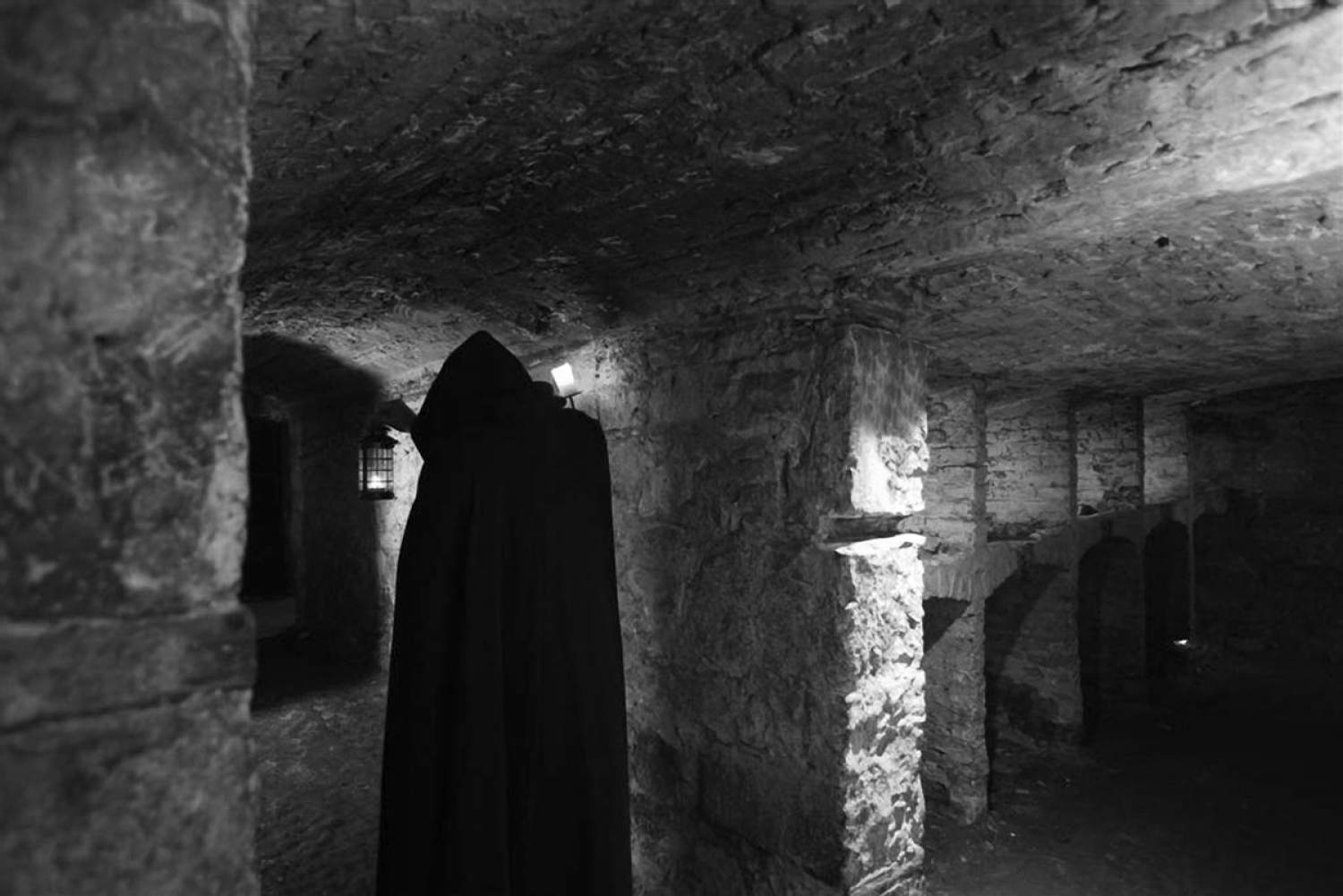 Underneath the Old Town lie the Blair Street Vaults. Once home to workshops and storerooms for traders, these 18th-century vaults were later absorbed by the seedy underbelly of Edinburgh murderers, bodysnatchers and torturers, whose restless spirits still cling to these cramped spaces.
This just looks like a place that ghosts would haunt. The walls are damp, the stone rooms are pitch-black, and if you stare at the inky darkness long enough, your imagination will conjure up spectral shapes out of the suddenly chilly air seriously, does anybody else feel this cold here?
Suddenly, I'm jolted by the shudder-inducing thud of thunderous footfalls. "This is how you'll hear The Watcher coming," our guide, Jérémie, warns ominously as he tramps on the ground, mimicking the ghost called The Watcher, who menacingly stomps around, staring at visitors.
"That's his first warning," he says. And walks away.
We follow him into a tiny room with white walls. "This is where The Watcher attacks his victims," he tells us, in a hushed voice. "First, you'll feel a cold breath on your neck. Do you feel it?"
I do. I really do. It could be the 27 other people standing in back of me. But I'm pretty sure it's The Watcher.
"Then the candle's flame will flicker." It does, and with a sudden gust, the flame goes out.
"Then the cold breath will become louder and suddenly turn into words. G-e-e-e-e-t o-u-u-u-u-u-t. G-e-e-e-e-t o-u-u-u-u-u-t. GET OUT!"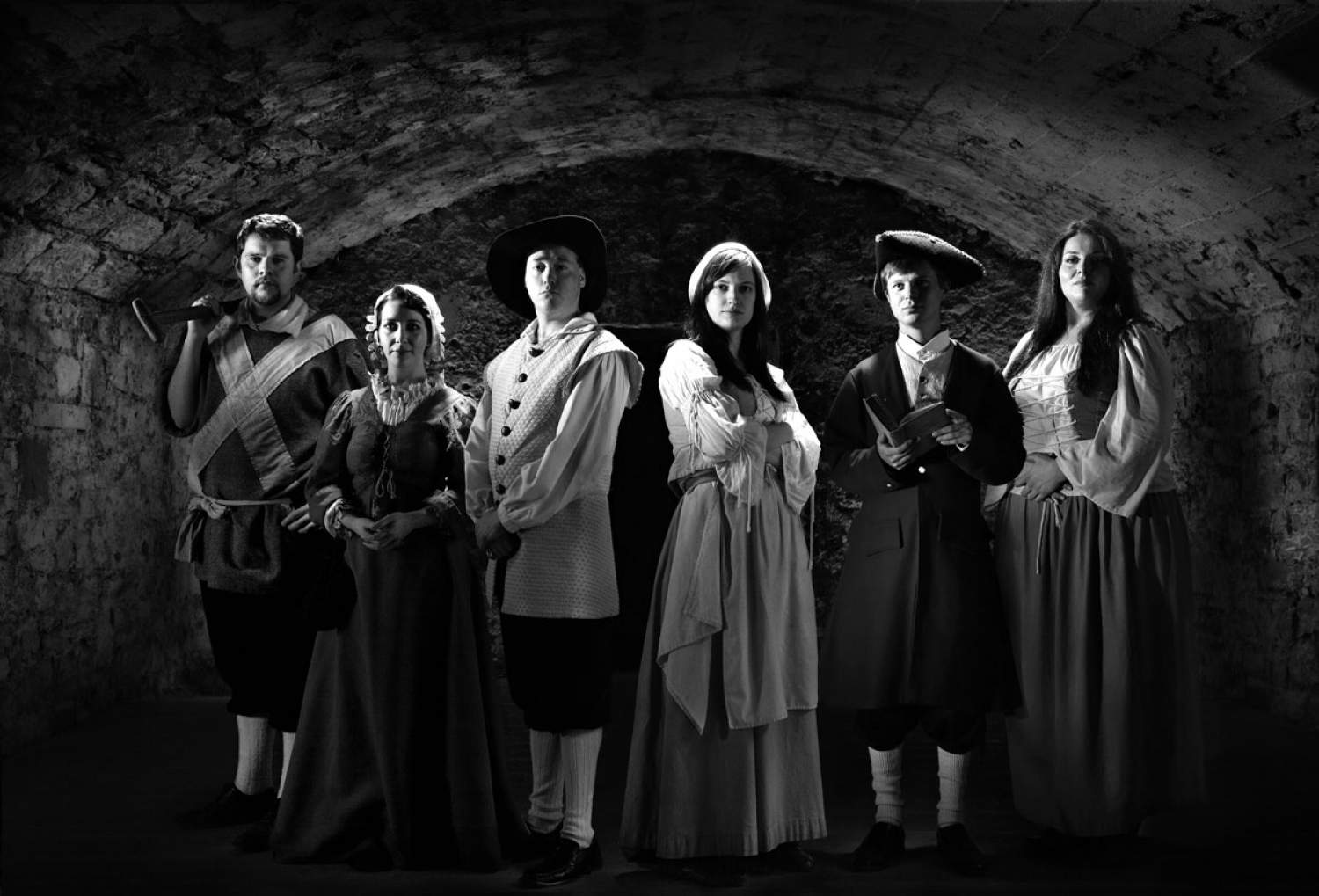 Jérémie lets out a roaring scream, ricocheting off the cavernous walls and catapulting my heart out of its cage. And with that, every ounce of courage I had mustered up to then leaves my body, and I scramble out of the vaults.
Mackenzie Poltergeist
I hasten down the streets, back to my hotel. There's something to be said about Edinburgh when your safe haven is an asylum-turned-hotel. Behind Hotel du Vin, I spy the shadow of a graveyard seemingly swathed in mist on a clear evening. I creep closer and read the name scribbled above the black iron-wrought gates: Greyfriars. A shiver crawls up my spine. This is one of the most haunted places on Earth.
I sheepishly enter. A deadening silence permeates every corner of the cemetery, somehow stifling the rowdy crowds mere steps away. Ghoulish trees spring from the earth. Overgrown grasses and ferocious foliage strangle tombstones everywhere.
My eyes fall on the black mausoleum looming in the back. The home of the Mackenzie Poltergeist. Nicknamed Bloody Mackenzie, king's advocate George Mackenzie sent 18,000 Covenanters to their deaths in the 17th century. When he died in 1691, he was buried in this black mausoleum, where he rested in peace… until now.
In the late 1990s, a homeless man broke into the mausoleum, rousing the Mackenzie Poltergeist. Since then, visitors have reported strange happenings at the graveyard. Eerie apparitions. Plummeting temperatures. Blood-curdling noises. Even physical attacks.
I approach the mausoleum with wobbly legs, treading softly so as not to stir the Mackenzie Poltergeist. The mausoleum's door is padlocked. I peek into the poltergeist's lair through two tiny windows. A suffocating darkness appears to seep through the windows and smother me. I can almost hear the tortured screams of Mackenzie's victims, suspended in mid-air.
Cold starts to nip at my toes and writhe up my body. I lock eyes with the soulless gaze of a skull carved in the black stone. Suddenly, a bright light flashes inside the mausoleum, and a swarm of ghoulish shadows rushes out at me. I leap backwards and scream and stumble on something.
"Sorry," apologizes a woman, who'd apparently been standing behind me the whole time, obviously with ninja-like stealth, and had chosen that moment to ash her cellphone light into the mausoleum.
I attempt a smile, but my trembling lips won't co-operate. And I scurry out of the graveyard, sufficiently scared out of my wits.
That night, at the asylum-turned-hotel, as I try to ignore the howl of the wind, the drip-drip of the faucet and the chill in my bed, I come to the conclusion, at 4:30 a.m., that haunted Edinburgh has made a believer out of me.
Spooky Scotland visits:
Edinburgh Castle:
This historic fortress has acquired plenty of ghosts over the centuries, from a phantom piper to a headless drummer. edinburghcastle.gov.uk
Mercat Tours:
These fright- inducing storytellers will plunge you into haunted Edinburgh like no other. mercattours.com
The Real Mary King's Close:
This historical tour will take you beneath the Old Town to reveal the true, chilling story of its hidden closes. realmarykingsclose.com
Loch Ness:
Join the Monster Patrol on a Jacobite cruise along the scenic Loch Ness and keep your eyes peeled for the famous underwater monster. jacobite.co.uk
Where to stay
Hotel du Vin Edinburgh:
The friendly staff of this chic hotel belie the sinister history of this former asylum.
Monachyle Mhor:
This lochside boutique hotel at the foot of mountains isn't haunted, but its affable owner and staff will regale you with stories of ghosts lurking in the area.
The comments and contributions expressed are assumed only by the author. The recommendations, intentions or opinions expressed are not necessarily those of Transat AT Inc. or its affiliates. See terms of use of the Air Transat website.