An Orlando holiday with children usually includes a visit to a Disney or Universal Park Resort and with the high price of admission to these popular parks you want to ensure you get the most bang for your buck. After many visits to both parks (strictly for research purposes only) and discussion with our travel pros in Orlando we have gathered some top tips to maximize your fun in Orlando's Amusement Parks.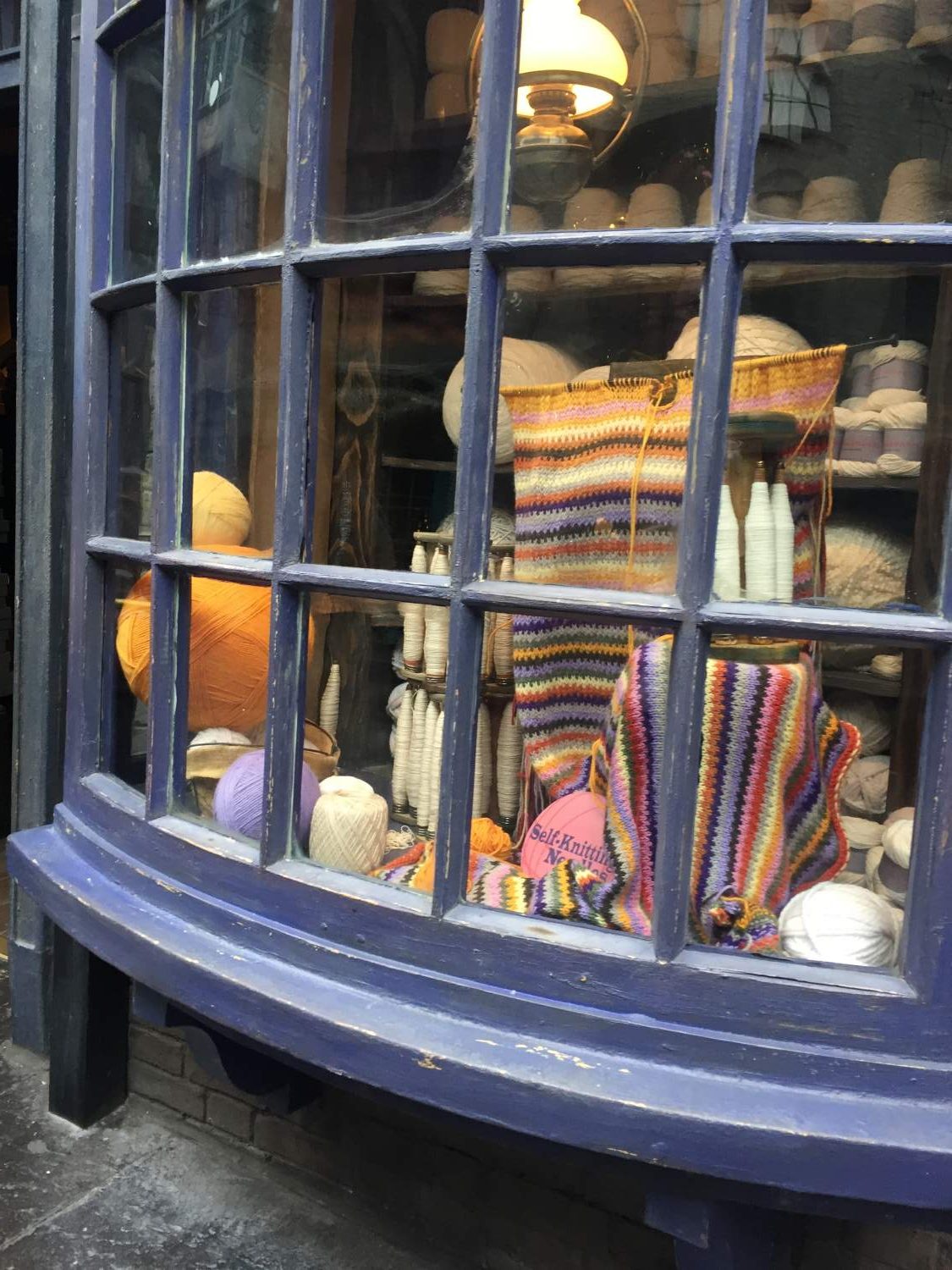 Top Basic Tips for All Orlando Amusement Parks
Here are the basics: arrive early, pack a lunch and bring snacks. You hear these three simple tips over and over again when asking for advice on how to get the best enjoyment at the parks but they are still totally great tips. Each time we have visited the parks they were ALWAYS way less crowded in the mornings, except the one time we were there during Christmas holidays. That time the parks were packed from the time they opened til close but it still was fun, the parks were dressed up in all of their holiday finery and both the crowds and staff were in a cheery holiday mood. It was crazy busy fun.
Buying food in Orlando's Amusement Parks is expensive; even the snacks are pricey and are not what you would pick for healthy and nutritious eating. We also found that most resort restaurants are 'wow' both in ambiance and in cost. We suggest you select one must-visit restaurant during your time in Orlando and bring a cooler with snacks for the remainder of the time.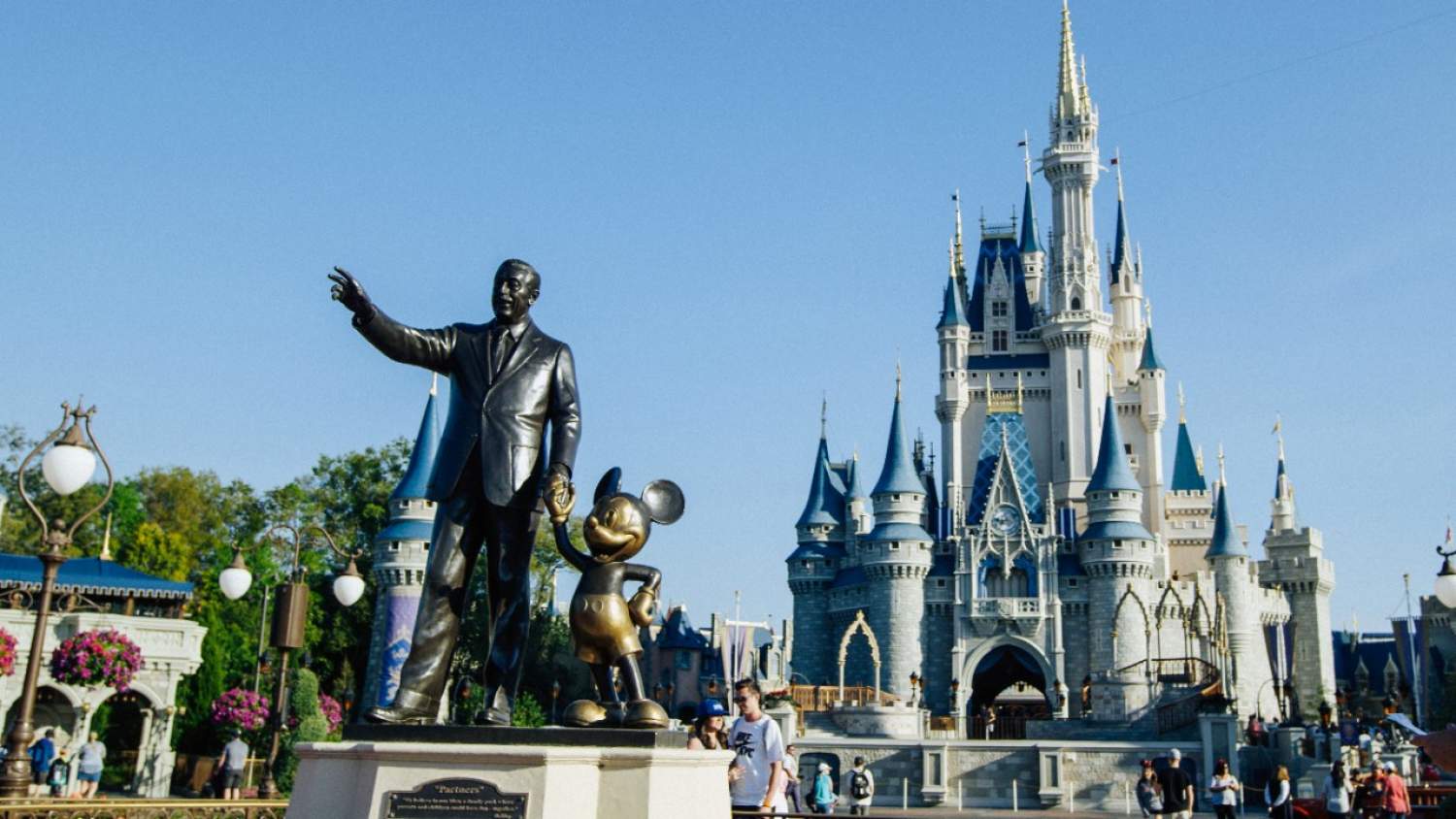 We loved the Beauty and the Beast themed 'Best Our Guest' Restaurant in the Magic Kingdom and of course the Leaky Caldron Pub in Diagon Alley is a must for any Potter fan. Our best Harry Potter food tip… only order one butter beer for your group, a little bit of this super sweet stuff goes a long way!
We love Disney's free FastPass where you can reserve your time spot on three rides per day, and we suggest you pass on Universal Studios' costly Express Pass. Instead, download the Universal Studio app on your phone. It has all of the updated wait times on each ride so you can monitor and make a beeline for a ride when the wait times are reasonable. Both of the Parks offer a Rider Swap/Switch Service and Single Rider options, which also helps you to manage your wait times for rides.
Best Orlando Parks for Young Children, Teens or Adults
Young children, teens, and adults have different entertainment needs and although each park does try to include rides and activities that appeal to all age groups there are amusement parks that better suit a younger or older audience. If you have a toddler or teen in your group, you need to choose wisely to ensure that they get the maximum fun out of your stay in Orlando. The last thing you want is a bored teen flying on Aladdin's Magic Carpet or a frustrated child because they don't qualify for the height restrictions for many of the park rides.
Kids love Magic Kingdom Disney Resorts. Hands down, Disney's Magic Kingdom is where Disney truly delivers magic for young kids. Nothing thrills us more than the excitement of a tiny child seeing Cinderella's Castle up close for the very first time or meeting their most favourite Disney character while strolling through the park.
The Magic Kingdom has many rides that are best suited to the 'under the age of ten' group, our favourites include Pirates of the Caribbean boat ride for an up-close and personal visit to the Pirate's hideout, flying away with Dumbo and the Little Mermaid's Journey Under the Sea Ride.
Top Disney World Tips
1. Watch for Hidden Mickeys during your time in Disney, there are about one thousand Mickey Mouse images hidden all over Disney parks and resorts. We especially like that many are at child height, so everyone has a chance to spot a special Mickey.
2. Utilize the Disney photographers located throughout the park, they can snap that iconic photo of your entire group in front of Cinderella's Castle or with a special Disney character and will give you a photo pass so you can go through the photos on the Disney Experience App or website at a later time. You can even ask them to take a photo using your phone or camera!
3. If your kids can't get enough of Disney princesses, book a Princess Breakfast at Cinderella's Royal Table. Cinderella and the Fairy Godmother are almost always in attendance, with Belle, Ariel, Jasmine and Snow White also making frequent appearances. A word of warning, this is a very popular attraction so it is recommended to book your reservation about 180 days in advance of your Orlando trip.
Universal Studios for Teens
Teens rule in the Universal Studios Orlando Resort. This is the home of the Wizarding World of Harry Potter and Universal has chosen split the wizarding fun into two parks. Hogsmeade Village is located at the Islands of Adventure and Diagon Alley resides at Universal Studios Resort, you can travel to both via the Hogworts Express train.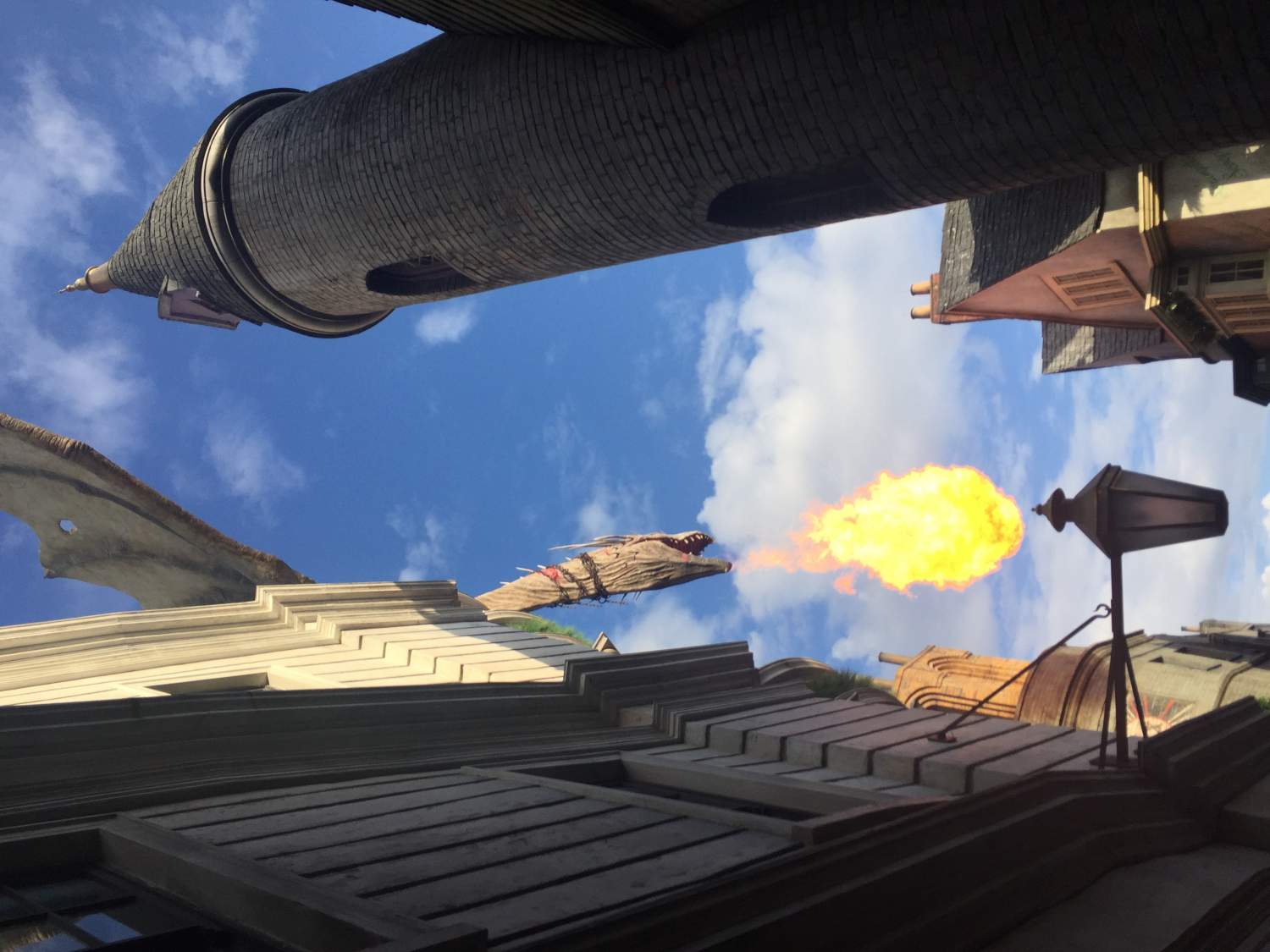 Unfortunately, to fully experience all things Potter at Universal, you will need to pony up for a 2 Park ticket, the bonus is your teen will be thrilled to bits if they are a Potter fan and you'll earn the 'Best Parent Ever' Award. Enjoy this time of teen gratitude while it lasts!
Top Universal Studio Tips
1. Head over to Ollivander's once you arrive at Diagon Alley or Dervish and Banges in Hogsmeade to buy an interactive wand, which is definitely worth the extra cost. This allows your wee wizard to cast magic spells all around Diagon Alley. We especially loved how other kids in line helped out when a particular spell was especially challenging.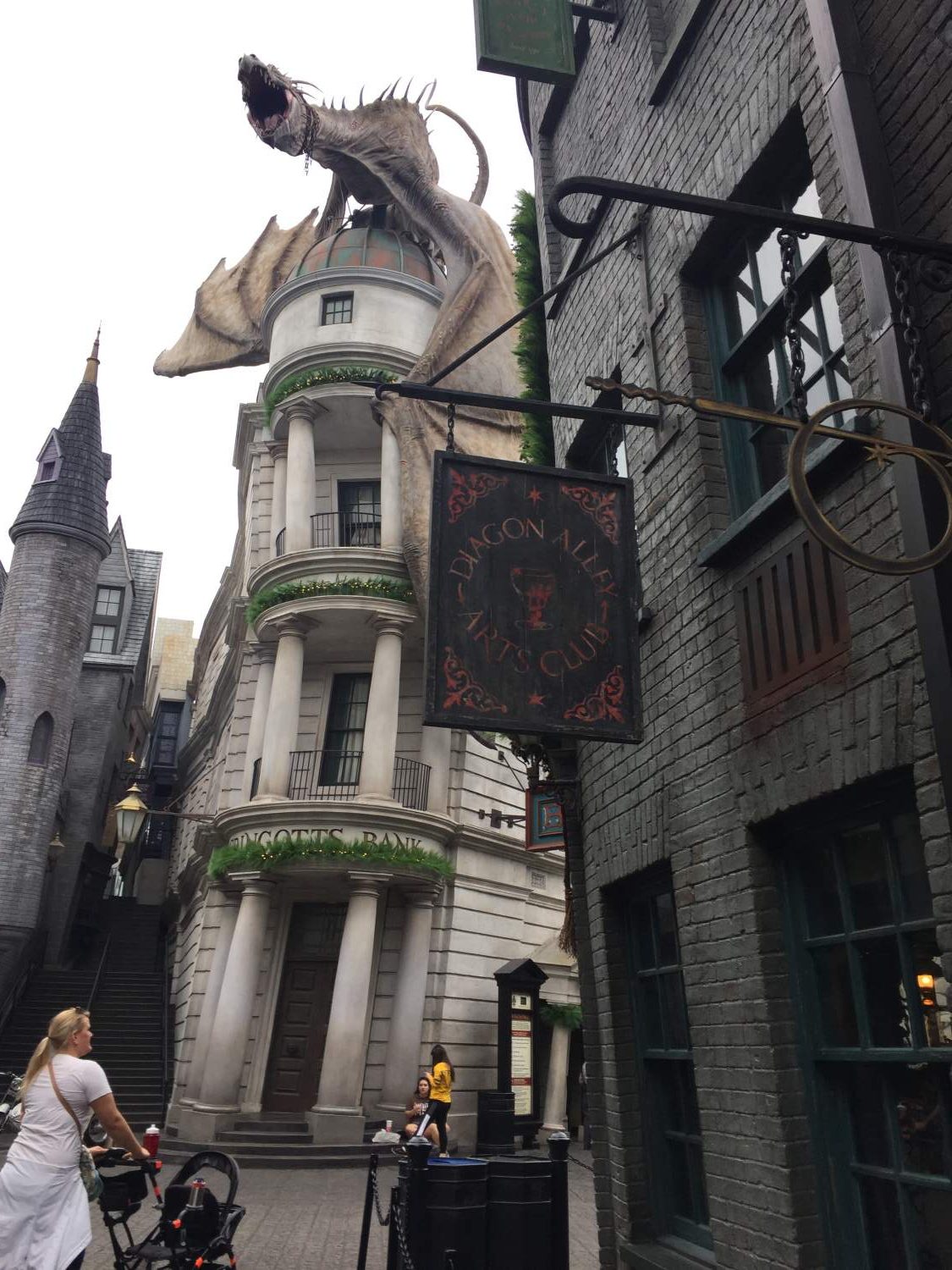 2. Travel both ways on the Hogswart Express Train. It is a different experience each way, and watch carefully once you arrive at King's Cross Platform 9 3/4. Look ahead at the people in line, you will see them magically walk through a wall to get to the platform. We didn't notice this trick until the third time we travelled on the train and only because someone pointed it out to us.
3. Call the Ministry of Magic from the telephone booth located outside of Kings Cross Train Station to hear a special message. Dial MAGIC on the rotary phone (62442) and voilà, you're connected!
4. Really take your time while visiting Harry Potter World, there are literally hundreds of special effects, both large and small tucked away throughout both parks. We suggest doing the big rides first and then relax and wander, watch out for Kreacher at 12 Grimmauld Place, listen for Moaning Myrtle moans in the washrooms, and don't miss the dancing skeleton spell in Knockturn Alley, do the magic spell correctly and the skeleton will copy your dance moves!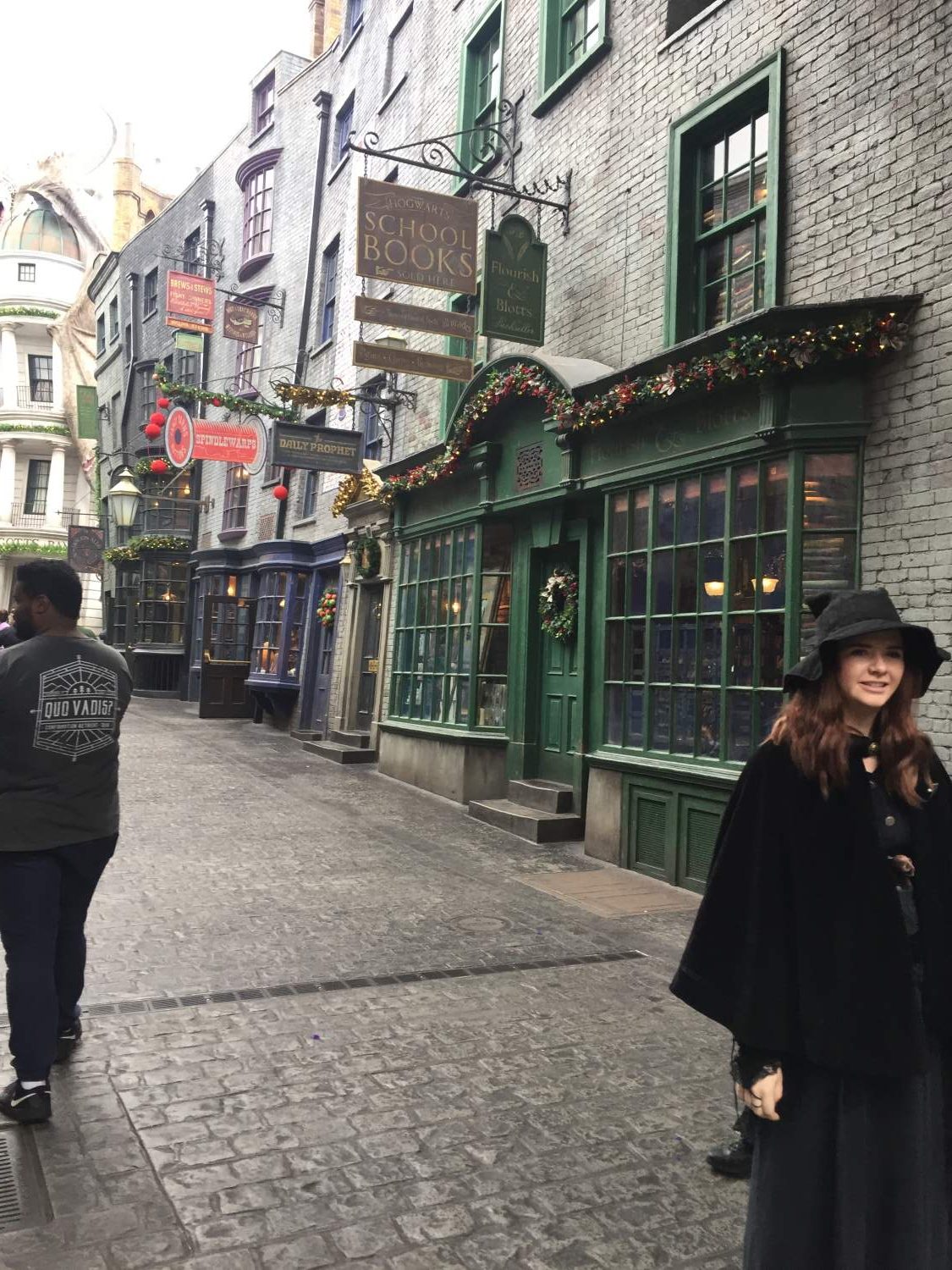 Adult Fun at Epcot
Adults usually find joy no matter what Orlando park they are in, but Disney's Epcot Center is where adult fun is most likely to be found. Foodies will enjoy eating their way through various international cuisines in the World Showcase and in Future World, you can take an intense space shuttle ride to Mars via the Mission Space exhibit or design a cool car with Test Track.
Book your trip to Orlando today and experience the best of Orlando amusement parks during your stay. With our tips, you and your kids are sure to have a magical, wizarding time!
Cover photo credits: Dian Emery
The comments and contributions expressed are assumed only by the author. The recommendations, intentions or opinions expressed are not necessarily those of Transat AT Inc. or its affiliates. See terms of use of the Air Transat website.