I've never been to Scotland. I have no Scottish ancestors. I've never even seen Braveheart. Yet, in some inexplicable way, all things Scottish feel intensely familiar. As if I belong.
And so, last year, at the Scottish Festival & Highland Games in Kincardine, Ontario, I decided to try on a kilt. Not only did I like how it felt, but I thought I looked pretty darn handsome in it. My wife saw this as momentary insanity.
How one man's love of Scotland drives him mad for plaid
"When are you going to wear it?" she questioned.
"For Scottish festivals and watching sports on TV," I responded brilliantly.
I stepped away from the cash register, empty-handed.
But my longing persisted. So here I am, packing up rain gear and heading to Scotland to find out if I belong. If I feel I do, I'll buy a kilt.
Do the Scottish really wear kilts?
My wife and I travel from Glasgow to the Highlands. I never once spot Sean Connery. I don't go to Skyfall Lodge. And on only five occasions do I see anyone in a kilt (one of those a tourist from the Far East in full-on regalia and a thousand-watt smile).
"Don't Scots wear kilts anymore?" I ask Pauline Fraser, one of the owners of kilt maker Highland House of Fraser in Inverness.
"They do," she says. "It's traditional for young men to get them when they turn 21 and wear them on special occasions."
She also tells me that most tourists buy souvenir kilts that are looked upon in the same way North Americans look at counterfeit sports gear, made overseas and obviously inauthentic.
By the time I get to Edinburgh, I don't know what to do. Should I invest in an authentic but expensive (over $1,000) tailored kilt? Or buy a cheaper ($200) kilt that would fool nobody? This is more complicated than I expected.
I'm drowning my indecision in fine Scotch at the bar at our lodging, The Dunstane Houses, when I strike up a conversation with 19-year-old bartender Craig Moriarty.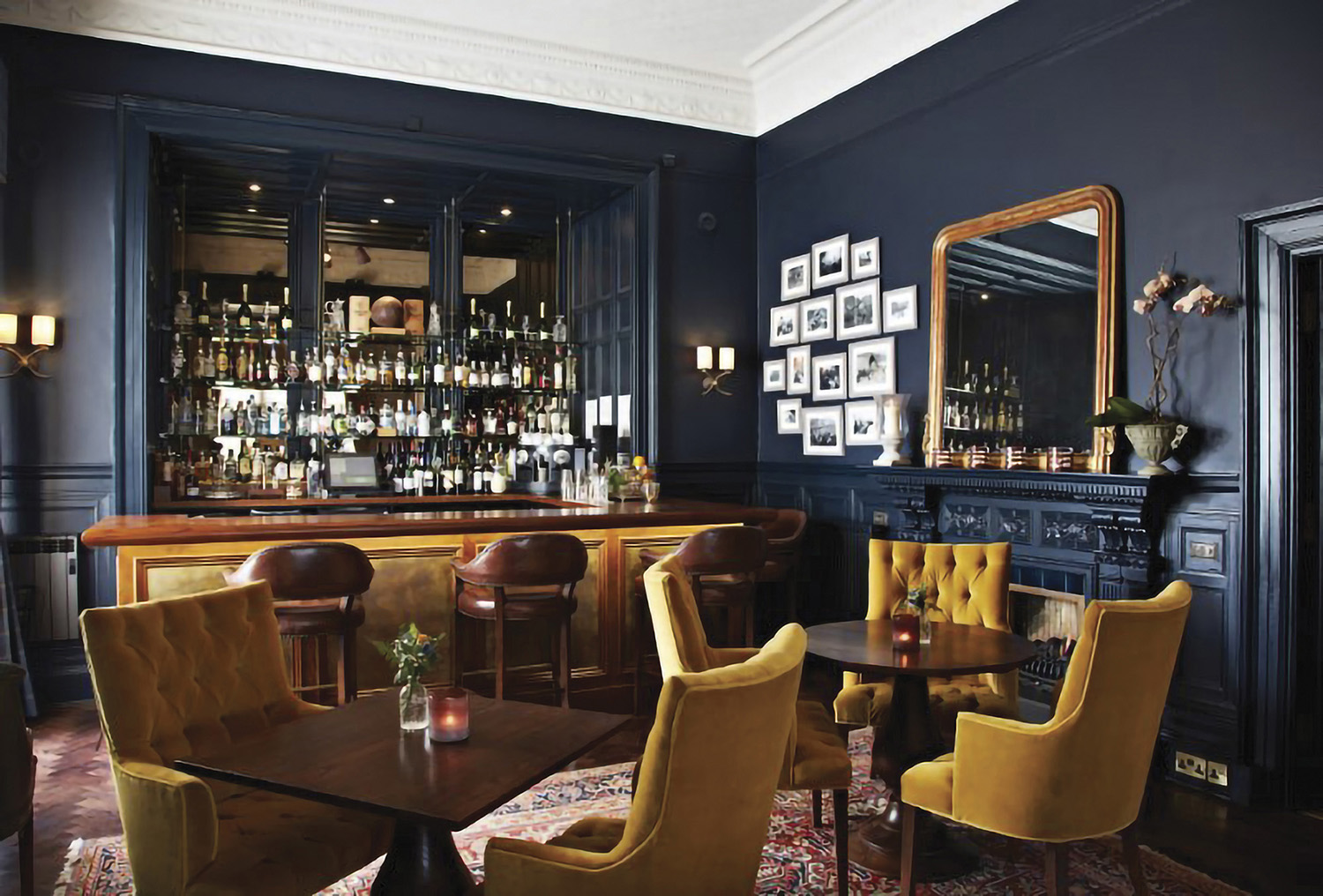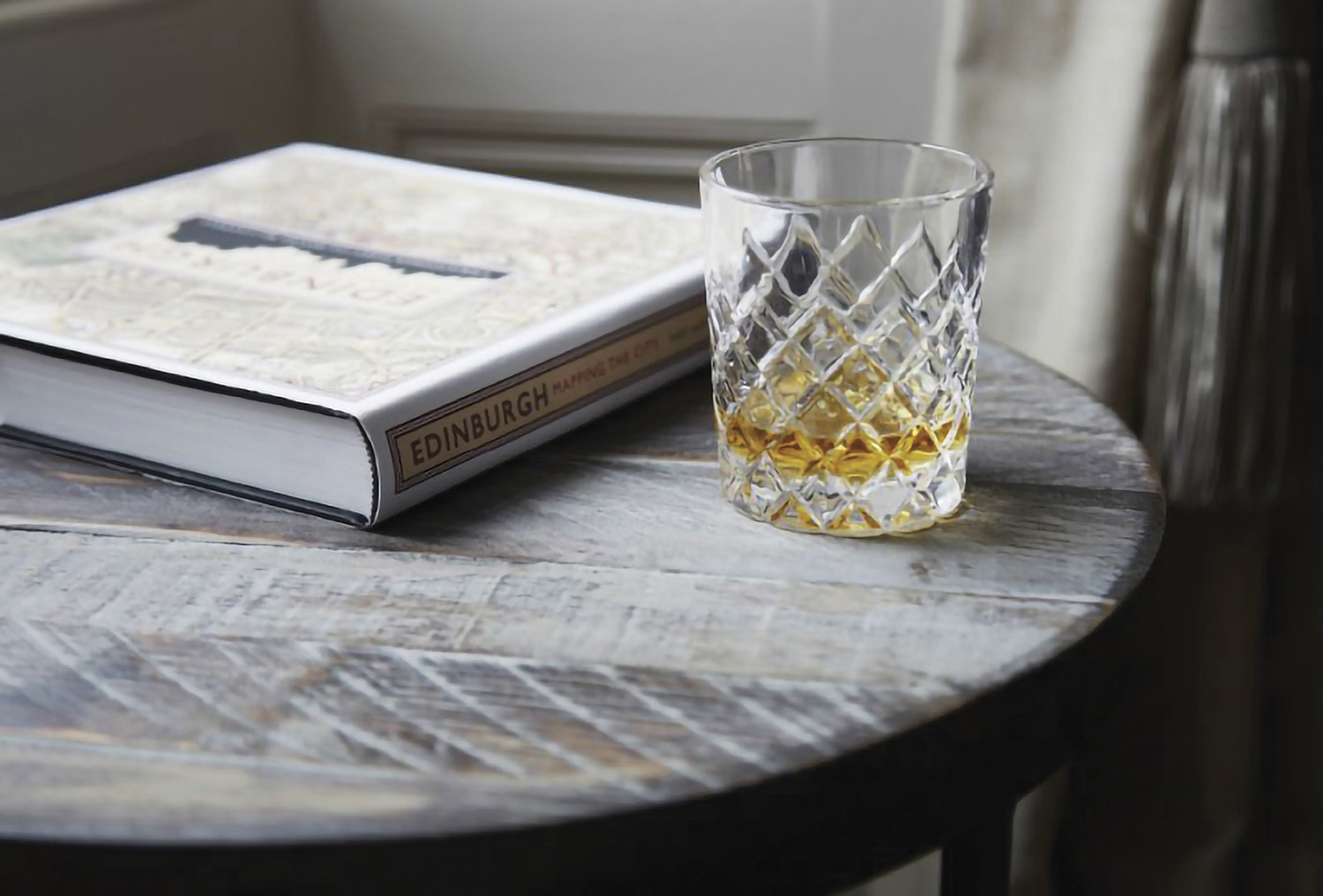 "I understand it's traditional for young men to get a kilt when they're 21," I say.
"Yes. I'm only 19, but when I got a job, it was the first thing I saved for," Craig replies with a big smile. "I'm wearing it this weekend to the Scotland versus Cyprus football match. You put on your kilt when you're going to war."
And then, with a sly grin and wink, he adds, "I have to hang like a Scotsman."
There it is. My inspiration has returned. All I needed was to feel the passion for tradition and a sense of adventure.
On the hunt for the perfect kilt
The next day, I make my way to 21st Century Kilts to meet fourth-generation kilt maker Howie Nicholsby.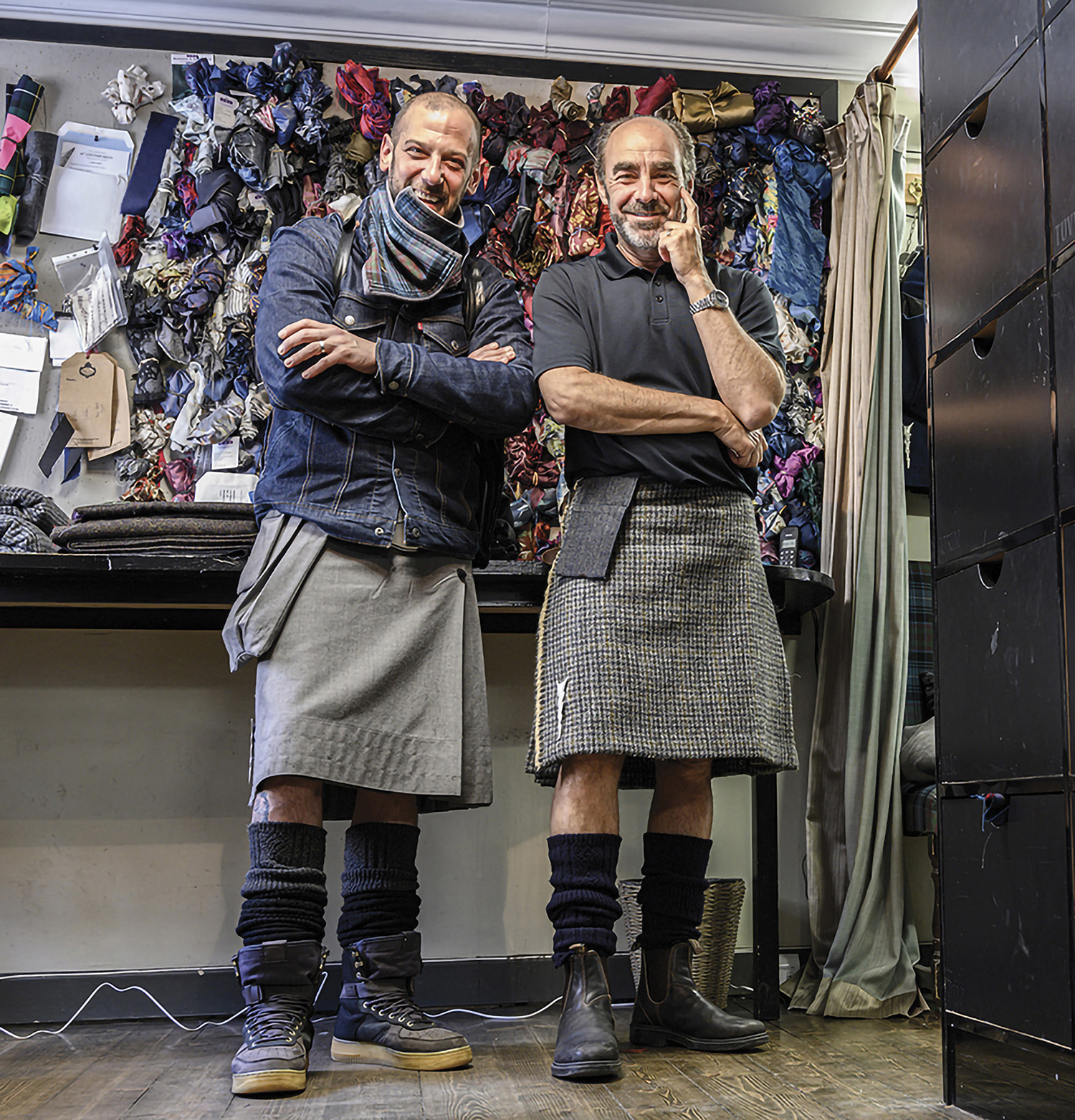 Howie has dressed the likes of Alan Cumming, Vin Diesel, Richard Branson and more. What separates him from others is his desire to go beyond tradition, to more fashionable and slightly irreverent designs and fabrics. The first kilt he ever sewed was made from PVC and is now framed on the wall of his showroom with a copy of the People magazine it appeared in. That's bold thinking in a country where kilts exude national pride.
In 1746, after the English defeated the Jacobites (Scots) at the famous Battle of Culloden, England banned the wearing of kilts, which were seen as "battle dress." The ban was lifted in 1782, and kilts quickly became powerful symbols of Scottish patriotism.
"Proper" kilts are made by hand, using eight yards of tartan, which creates the best possible sway when you walk. The tartan used in a kilt represents the clan you come from, like the Ross clan, in my wife's case. It's your identity.
Howie's a casual, no-pretense guy with a great sense of humour. He tells me that on a visit to Toronto's CN Tower, when walking on the glass floor at the top, he "inadvertently flashed the city." I guess we know what he wears under his kilt.
It's easy to put my trust in him, and when I do, the Ross tartan doesn't seem to matter anymore. What does matter is one great-looking kilt in his showroom that speaks to me in the most compelling brogue. It's grey tweed with a very subtle pattern and, amazingly, in my size. Destiny!
"Slip off your pants, and I'll help fit you," says Howie.
I feel a wee bit vulnerable standing in the middle of his showroom in my underwear, with my wife shaking her head at the spectacle. But as soon as Howie does up the kilt, shows me how to wear the proper woolen kilt socks and how to stand in a kilt, feet slightly apart, right foot forward, hands not on your hips, I'm sold.
This is exactly what I wanted. A real kilt! Less traditional but still authentic. Less formal but still elegant. And when I wear it, I feel connected to tradition and history.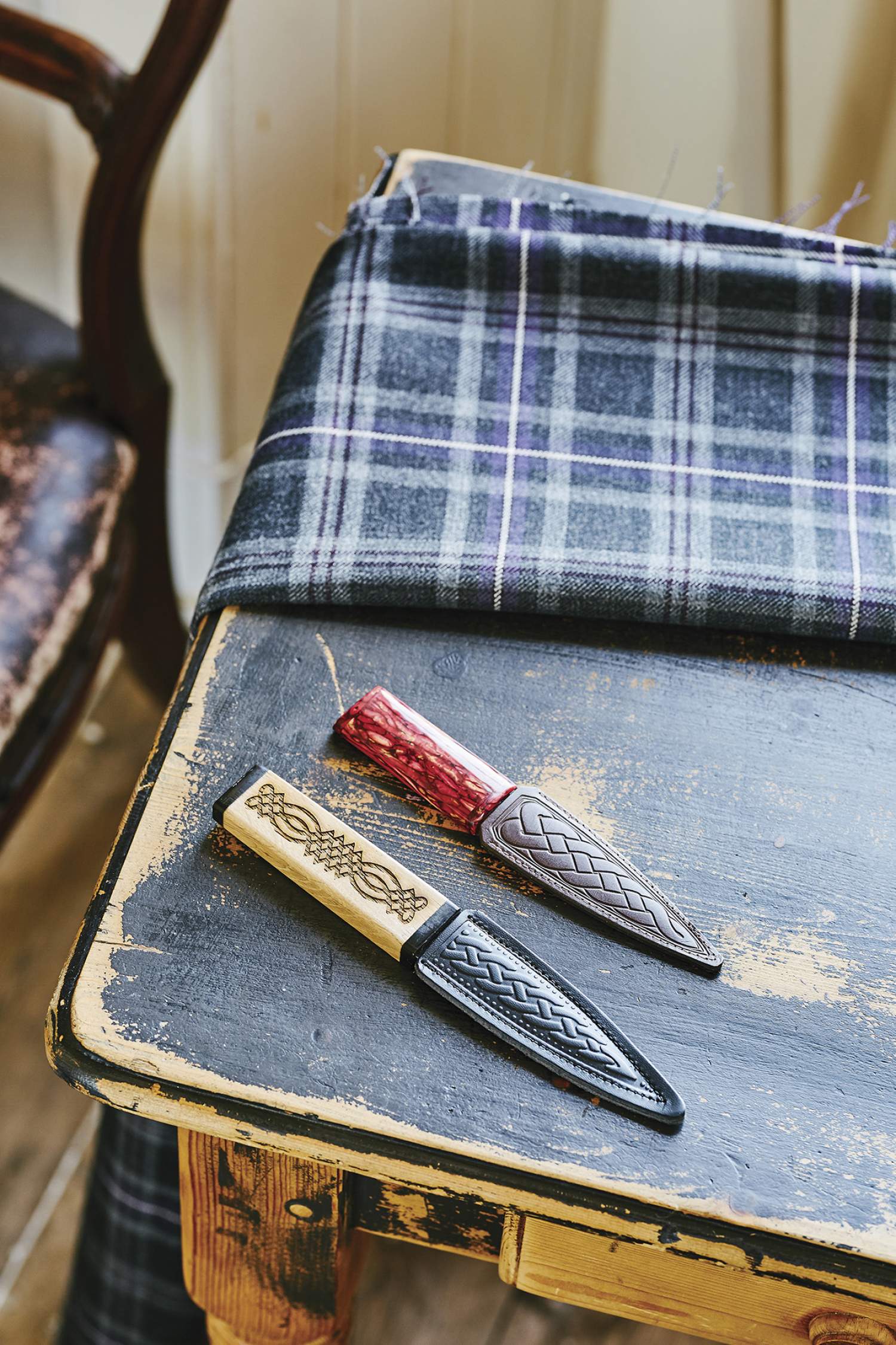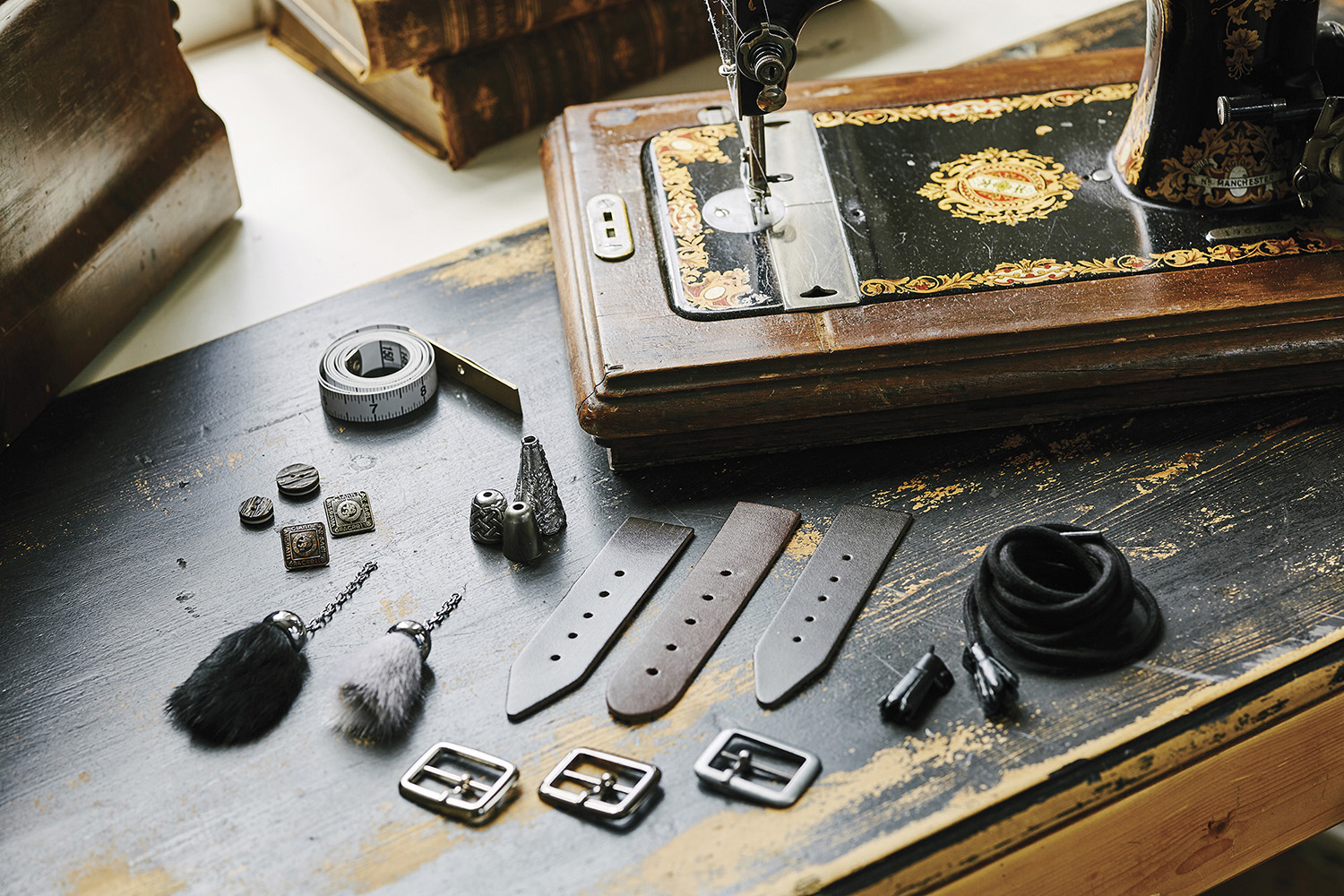 I don't know if I was Scottish in a past life. But I do know I love single-malt Scotch, haggis and the haunting melodies of bagpipes. I also know that life is short, and the things that stir us are important to investigate. I wear my kilt to Scottish festivals and on any occasion I see fit, not as a sign of rebellion, but because, in some wonderful way, I belong.
Where to buy a kilt in Scotland
In Edinburgh:
• 21st Century Kilts for the more fashion-forward kilts
• Gordon Nicolson Kiltmakerrs for the more traditional kilts
• Eight Yards for the bursting-at-the-seams choice of handcrafted kilts
In Inverness:
• Highland House of Fraser for the handmade kilts and tiny museum to boot
Want to choose your own kilt in Scotland? Book your direct flight with Air Transat.
The comments and contributions expressed are assumed only by the author. The recommendations, intentions or opinions expressed are not necessarily those of Transat AT Inc. or its affiliates. See terms of use of the Air Transat website.