Nice is the largest luxury city on the French Riviera, surrounded by even more expensive and luxurious neighbours. Monaco, Cannes, St. Tropez and Antibes, for instance, are all among Nice's neighbours and act as playgrounds for the rich elite, welcoming a jetset crowd all summer long.  Monaco and Cannes, in particular, tend to be very expensive holiday options.  Monaco, for example, has the most multimillionaires and billionaires per capita in the world, and Cannes plays host to a film festival for the most important filmmakers of the Western World each year.
Nice, on the other hand, offers a wide array of offers and rates that will not break the bank.  Consider this beautiful city as an option for your luxury holidays, since luxury does not necessarily equal expensive!
Hotels: Luxury Accommodations
For the luxury traveler, staying at a historic hotel is a must, and not just any hotel will do!  Fortunately, Nice has a lot of hotels with rich architecture and history. The Hôtel Negresco is a tall establishment that stands on the boardwalk of the Promenade des Anglais, facing the beach and the Mediterranean sea. Negresco first opened its doors in 1913 and is one of the last hotels in Nice to retain its turn-of-the-century charm. Furthermore, its art collection is second to none, with works of art by Dali, Moretti and Hyacinthe Rigaud on display everywhere!
Address: Hôtel Negresco, 37 Prom. des Anglais, 06000 Nice – +33 4 93 16 64 00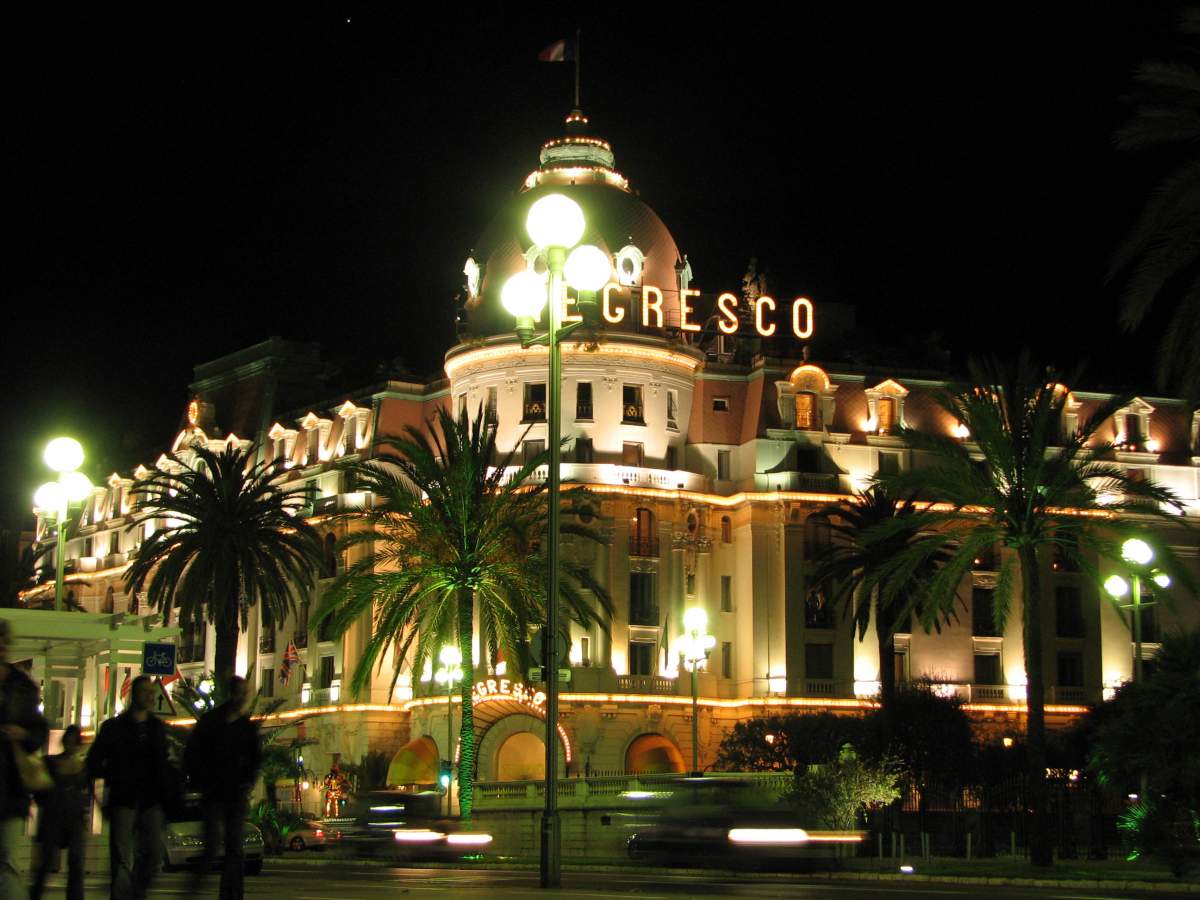 Such luxury, however, comes with a  hefty price tag. Thankfully though, the more cost-cautious traveler can have a similar luxury experience at a fraction of the price at Nice's Hôtel WindsoR, a few blocks north of the Negresco. The WindsoR also has a spectacular art collection, a beautiful pool, garden and uniquely decorated rooms. It provides guests luxury within reason.
Address: Hôtel WindsoR, 11 Rue Dalpozzo, 06000 Nice – +33 4 93 88 59 35
Activities: A Helicopter Tour
A luxury vacation is not complete without an extravagant adventure. A helicopter tour definitely fits this criterion and is always the best way to catch a glimpse of a whole town at once. Panoramic flights are a real thrill! Viator and other local companies offer this service from the Nice Airport.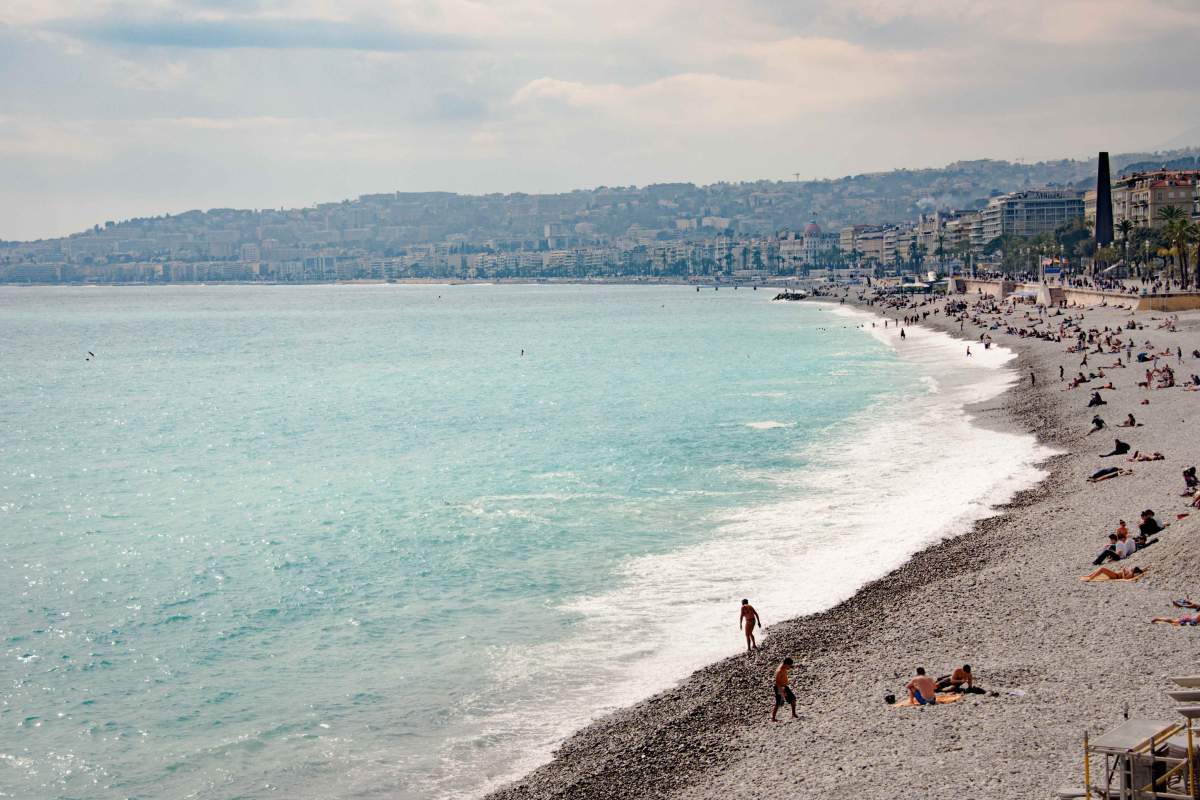 Parsimonious vacationers don't need to sweat it though. The Nice airport is right on the Riviera! In fact, watching planes land from the city beach is quite impressive, as they land very close by. Anyone who takes off or lands in NCE will have a great panoramic view for free.
Activities: Yachting
Monaco, Nice, Saint-Tropez and Cannes are yachting capitals. The Cannes Yachting Festival and the Monaco Yacht Show provide all the proof you need. A luxurious and adventurous option to visit Nice is from a boat! As a luxury traveler, you can charter a yacht with The World of Yachting – a company that specializes in chartering yachts by the week – if you don't already own one. Rates start at 18,000 euros per week and can go as high as anyone can imagine.
The WOY – Port de Nice, Quai Amiral Infernet – +33 4 92 00 42 40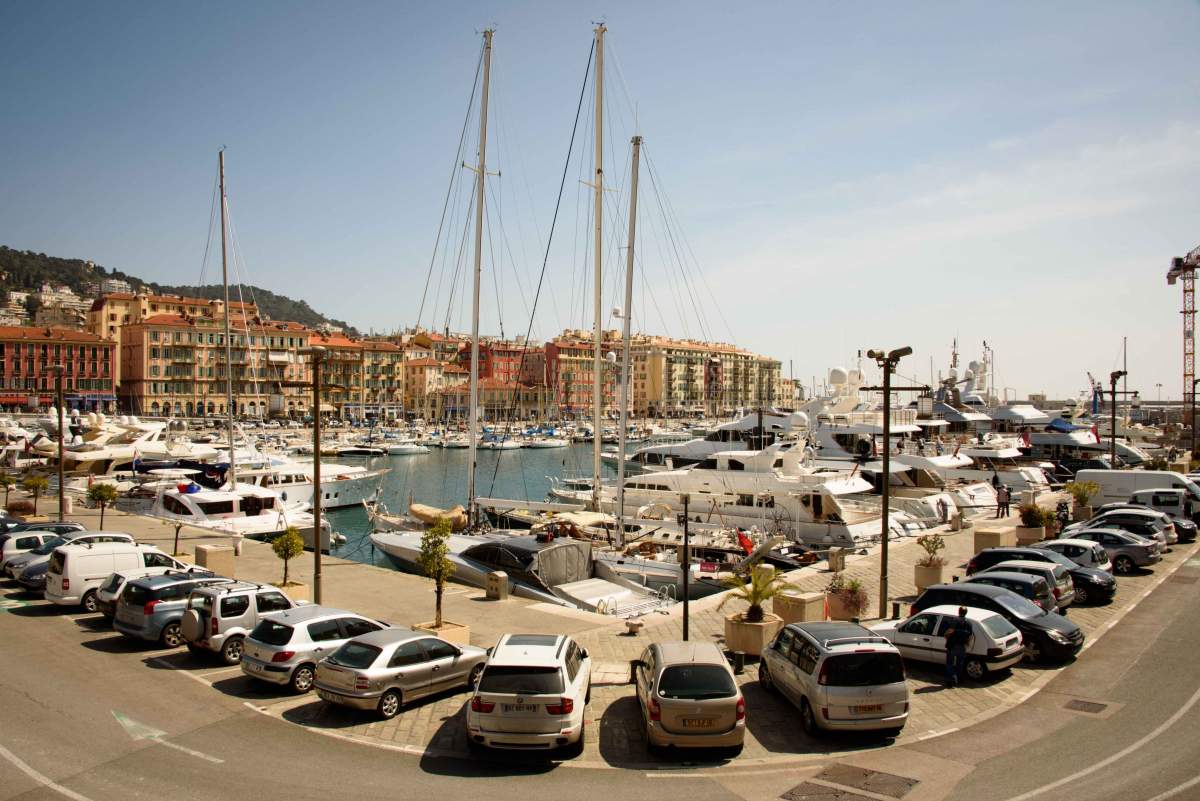 Is spending more than 18,000 euros for a week on a boat a bit too steep for you? Have no fear! Beautiful boats are available for rent on AirBnB, which start at 70 euros per night! Book online, head to the Nice port, and sail along the Mediterranean!
Shopping: Luxury Brands…Or Not
When in France, shopping for fashion items is a must! In Nice, shopping for the most renowned, luxury brands in world is easy; Hermès, Vuitton, Hugo Boss, Benetton, Apm Monaco and Armani all have stores located on either Avenue de Verdun, Avenue de Suède and Rue Paradis. These couple of blocks are the most luxurious in Nice!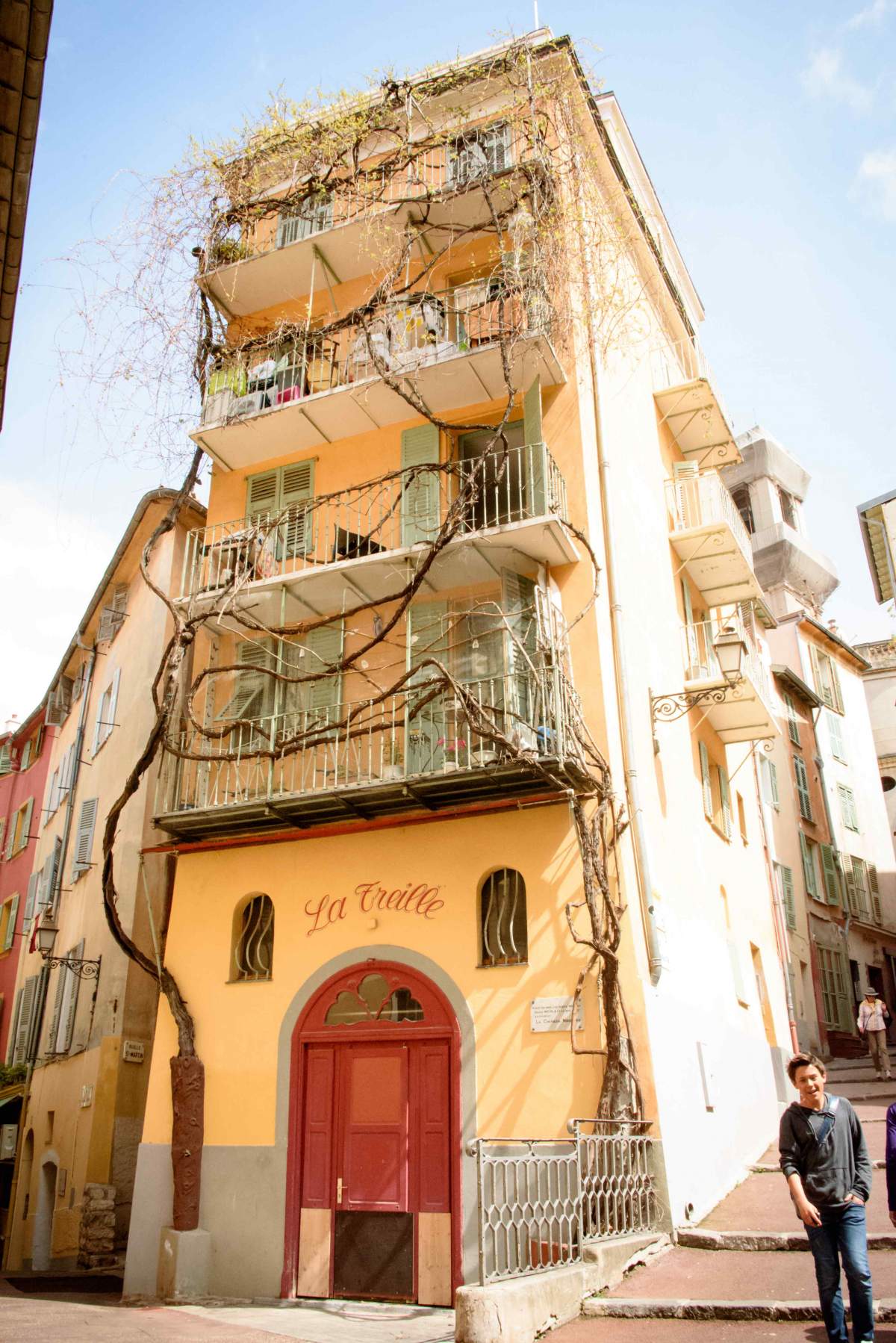 Not into brand names? Don't fret! Nice is a great place for bargain hunting and secondhand chic is en vogue (in style) at the moment! The Old Town of Nice is the place to go, as excellent thrift stores are located on both Rue Droite and Rue Benoit Bunico.
Restaurants: After all, it is a Culinary Capital
Some of the world's greatest chefs come from France, and consider restaurants on the French Riviera as proof. Alain Ducasse is the executive chef of a three-Michelin-starred restaurant in Monaco, the Louis XV, which is not too far away. But here in Nice, the real success story comes from a South African chef, Jan Hendrik van der Westhuizen. His restaurant, JAN, is one of the best in all of France and he is the first South African to have ever received a Michelin star. To allow your tastebuds to experience true euphoria, visit his restaurant. What a meal!
Restaurant JAN – 12 Rue Lascaris, 06300 Nice – +33 4 97 19 32 23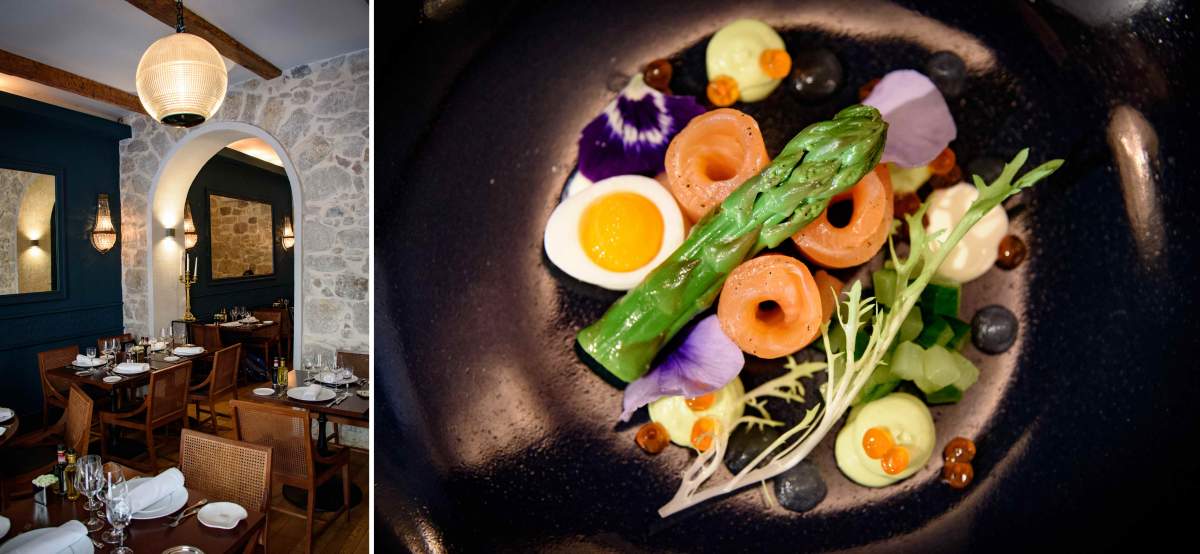 The cost-cautious gourmet will find a suitable match at restaurant Le Vingt4. It's a bistro, a wine bar, and clearly less expensive than some of the greater restaurants in Nice. The generosity of the proportions, the quality of the food, and, most importantly, the wines, make this place, which is nothing extraordinary to look at, a true find.
Le Vingt4 – 24 Rue Alphonse Karr, 06000 Nice – +33 4 93 88 45 49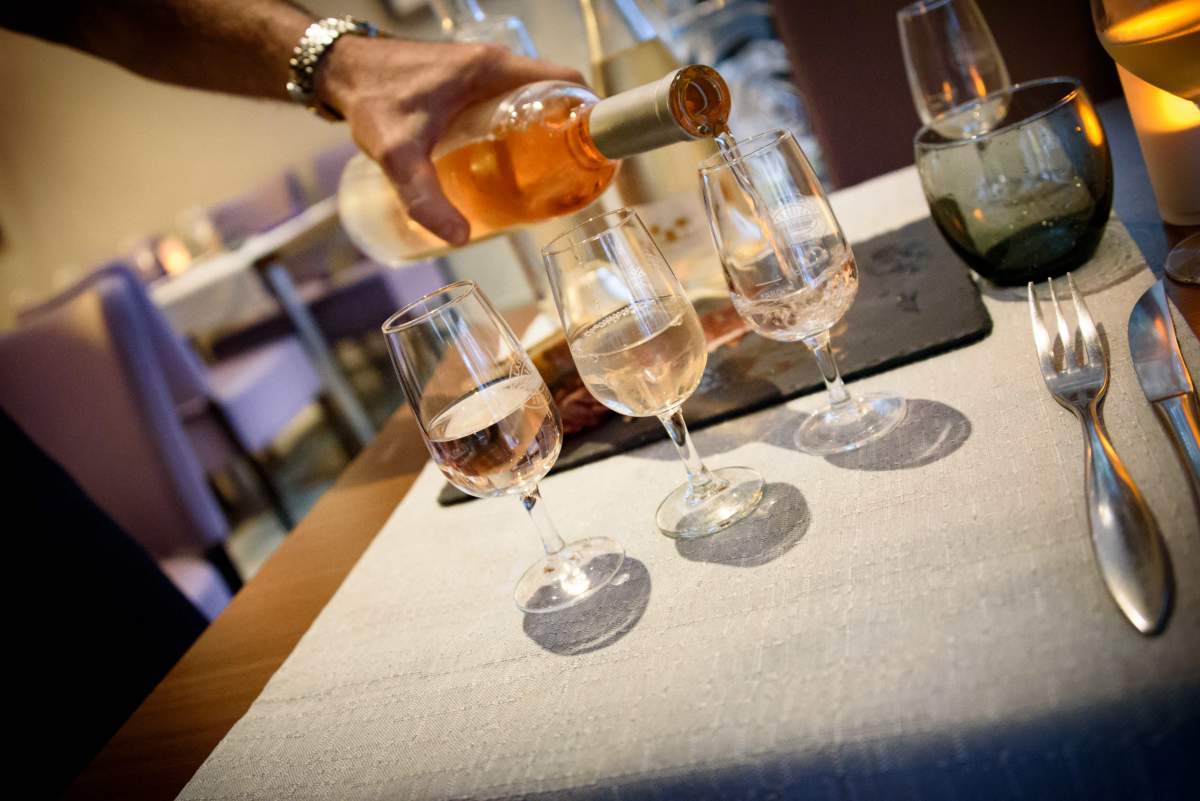 Bars: And For a Drink…
There are dozens of great drinking establishments for tourists who visit Nice. Le Negresco's Bar, in particular, is a famous bar in Nice and has seen both celebrities and locals walk through its doors.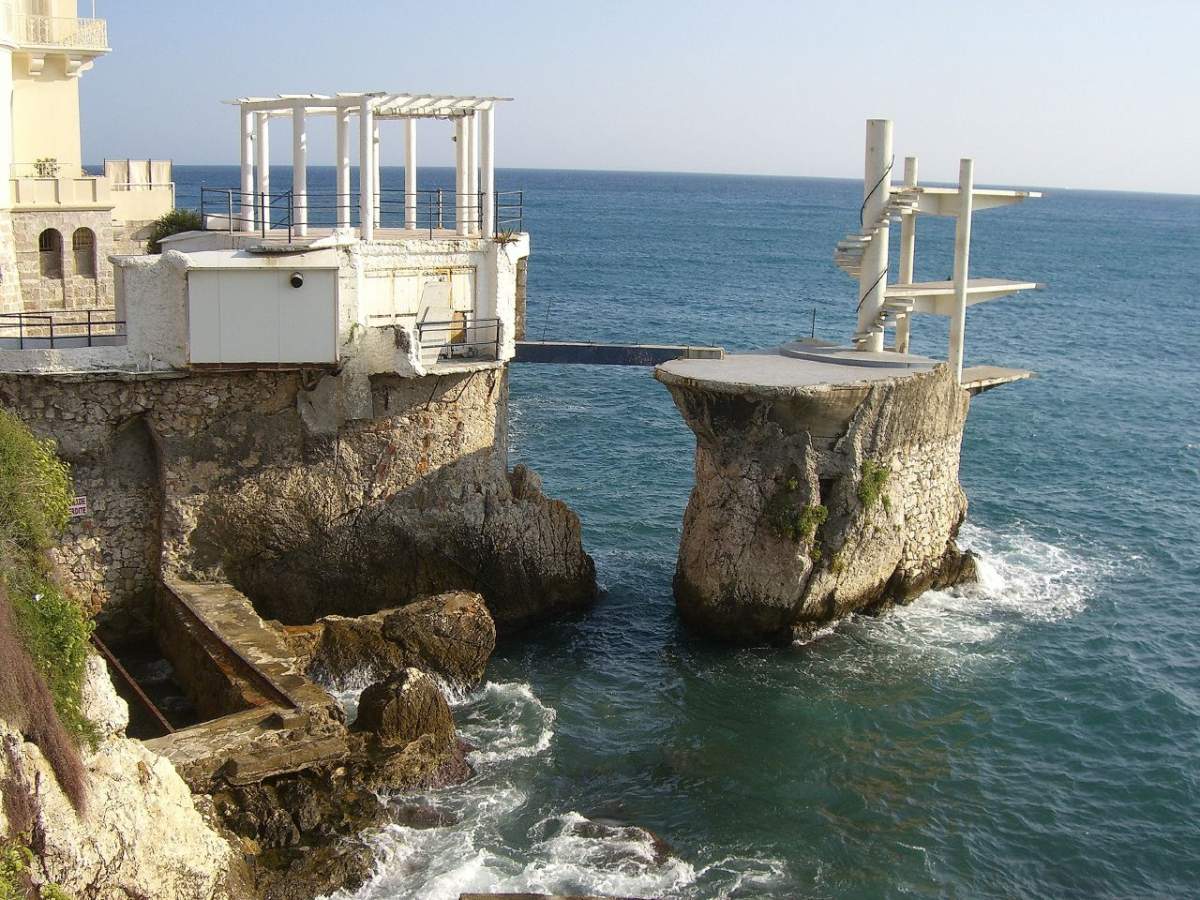 The bar at Le Plongeoir de la Réserve is known as Nice's go-to spot for a wonderful view of the Mediterranean and to drink a glass of something expensive. It's a beautiful, historical, and impressive lounge and getting in doesn't cost a thing! Order a drink and enjoy the view…
Le Plongeoir de la Réserve – 60 Boulevard Franck Pilatte – +33 4 93 26 53 02
Your luxury holiday awaits, so start planning now!
Credit cover Image: Cedric Lizotte
The comments and contributions expressed are assumed only by the author. The recommendations, intentions or opinions expressed are not necessarily those of Transat AT Inc. or its affiliates. See terms of use of the Air Transat website.