It's a drab, grey morning in Glasgow. It usually is. Our friend, a professor in urban design at the University of Glasgow and an expert in "Things to Do When It Looks Likely to Rain", leads us to the old Glasgow Herald newspaper offices in the city centre. Beyond the gleaming white gallery space on the ground floor, we enter a narrow passage leading to the former water town and begin a quick tour of Scottish architecture in Glasgow.
We work our way up the polished metal-and-wood spiral staircase to a narrow platform with a stunning view of downtown Glasgow, but it's the building we're standing atop that captures our attention. Designed by Charles Rennie Mackintosh and completed in 1895, the Glasgow Herald Building now houses the Lighthouse, Glasgow's centre for architecture and design (11 Mitchell Lane, +44 141 276 5365). The main area, downstairs, is a showcase of art, furniture, and building models either created by or inspired by Mackintosh—a man described by People Make Glasgow as the Gaudí or Frank Lloyd Wright of Scotland's largest city.
The Lighthouse, and Mackintosh's work, are logical starting points for a Scottish architecture tour in Glasgow. Unlike Edinburgh, a real-life 3D puzzle of a city, Glasgow's architecture has a working-class feel, born out of the city's industrial past. Many of the city's landmark buildings were built during the late-Victorian, heavy-industrial era of shipbuilding that brought relative wealth to Glasgow.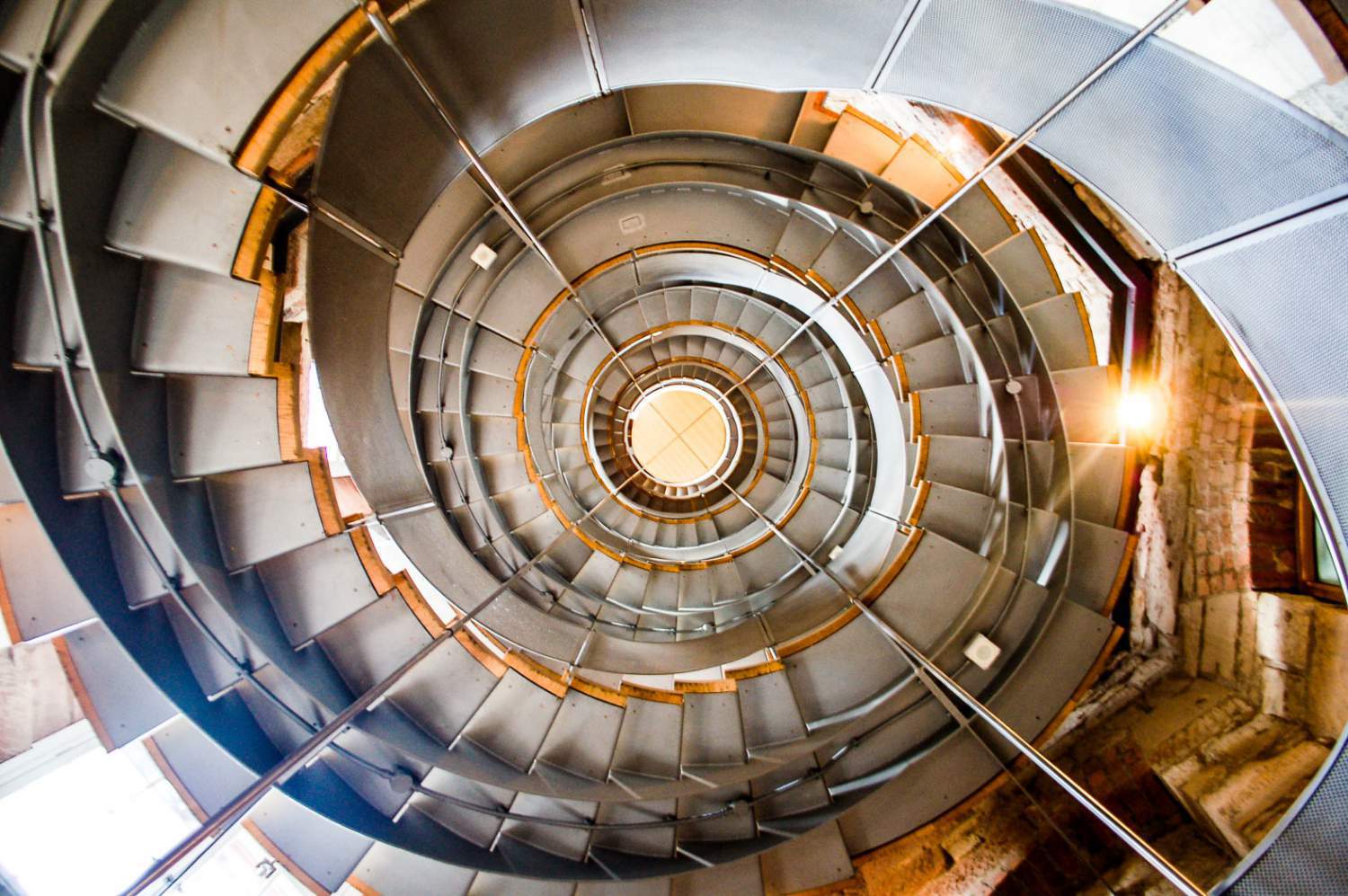 Mackintosh led that charge, and the city is home to many of his buildings. The most famous (and most spectacular) is a 15-minute walk through the city centre from the Lighthouse: The Glasgow School of Art (167 Renfrew Street, +44 141 353 4500). Mackintosh studied here, met his wife here, and later designed the building that was voted the finest by a British architect by the Royal Institute of British Architects. In 2014, a fire destroyed the Glasgow School of Art's library and some of its famous stairways; restoration work is ongoing.
From the Glasgow School of Art, hop on the city's tiny subway and head south of the River Clyde to Mackintosh's final Glasgow commission. The Scotland Street School (225 Scotland Street, opposite the Shields Road subwaystation, +44 141 287 0500) closed in 1979 and now operates as a museum, but highlights Mackintosh's love of light and windows.
Not all of Glasgow is Mackintosh-themed, of course, though some of its most notable architectural sights are from the same glass-obsessed era. Hop back on the subway and continue to the Hillhead stop (on Byres Road), then walk briefly north to one of the finest examples of Victorian design in the United Kingdom: the Glasgow Botanic Gardens. Here, the Victorian love of naturalism—collecting species of plants and animals from around the world and bringing them back to the British Isles for everyone to gawk at—is on display under sprawling glass domes in rolling parklands (730 Great Western Rd., +44 141 276 161).
(If one Victorian-era botanical garden isn't enough, Glasgow's Queen's Park also has a plants-and-animals exhibit under glassdomes.)
While the Victorians undoubtedly left their mark on the city, Glasgow is not without its world-class, modern buildings. Of these, none is more spectacular than the Riverside Museum in Partick—an easy walk from Glasgow University and the Botanic Gardens (100 Pointhouse Rd, +44 141 287 2720). Designed by Zaha Hadid in 2004, the Riverside Museum stands in contrast to Glasgow's traditional architecture, with bold, curved lines and full-glass walls. It houses Scotland's Museum of Transport and Travel, which is free and well worth a visit. A free ferry shuttle and a short walk away you'll find the Glasgow Science Centre, a series of shimmering snail-shells clinging to the river.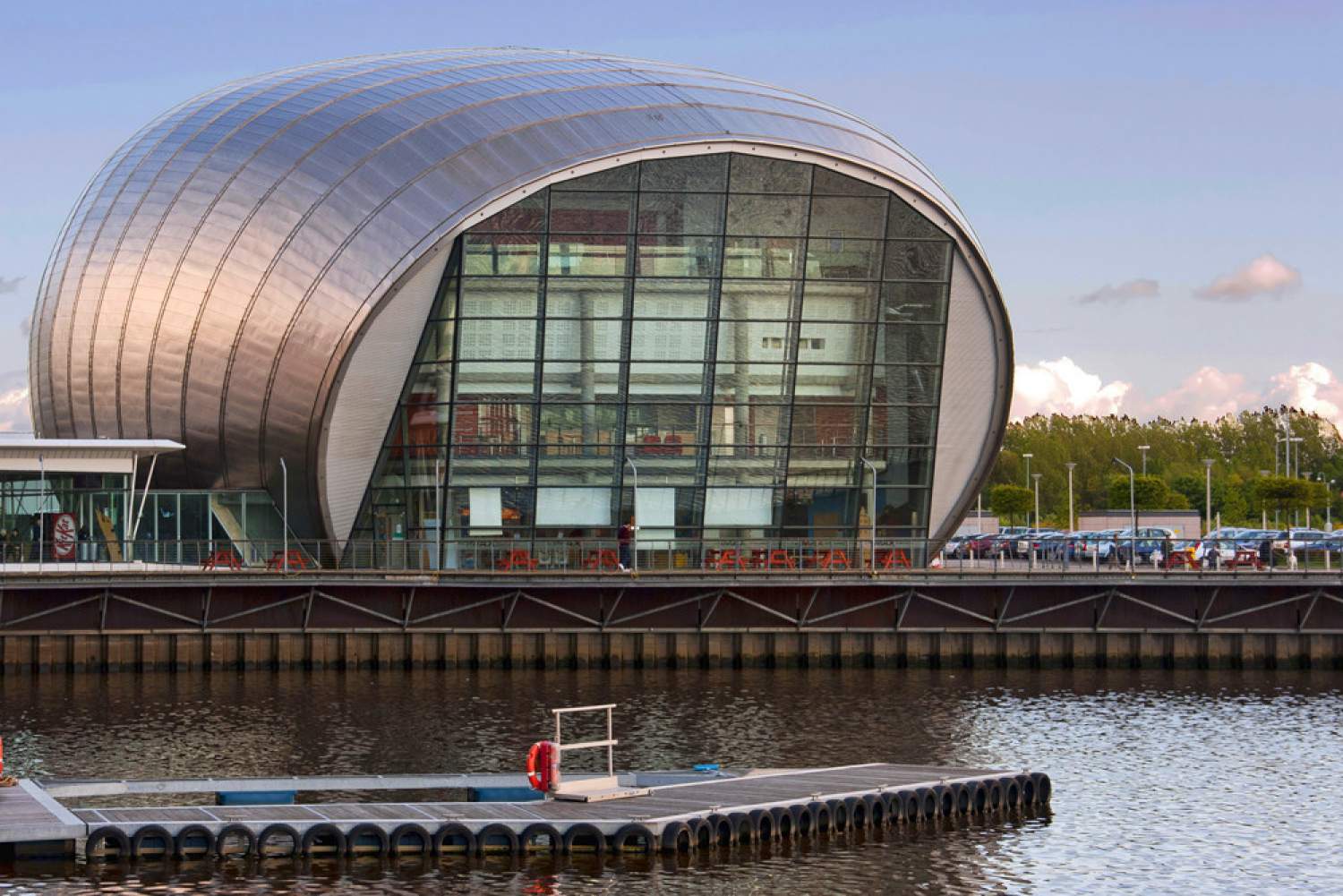 And the best part of exploring Scottish architecture in Glasgow is that you're in Glasgow. In between stops on this impromptu tour of Glasgow, the city reveals the full extent of its charms. Quiet, trendy pubs with expansive whiskey lists (like the fabulous Ubiquitous Chip near Glasgow University) and local specialty shops along the Byres Road show a once-industrial city with the urban cool of Toronto and some of the grit of Berlin.
***
Students from the Glasgow School of Art's architecture program lead an architectural walking tour called Glasgow Style. Tours run every Sunday at 11:15 am from the Window on Mackintosh Visitor Centre, 164 Renfrew Street, Glasgow.
Find flight information and more great tips for travelling to Glasgow here.
Featured Image Credit: Drew Gough

The comments and contributions expressed are assumed only by the author. The recommendations, intentions or opinions expressed are not necessarily those of Transat AT Inc. or its affiliates. See terms of use of the Air Transat website.
[cf]skyword_tracking_tag[/cf]