There's nothing better than a beach holiday with sun and sand, but after a few days of relaxing it's great to get a bit active. Fortunately, the beaches that line the turquoise water of the Caribbean are also home to amazing scuba diving.
If you're planning a vacation south consider a spot close to these great places to scuba dive in the Caribbean.
Cozumel, Mexico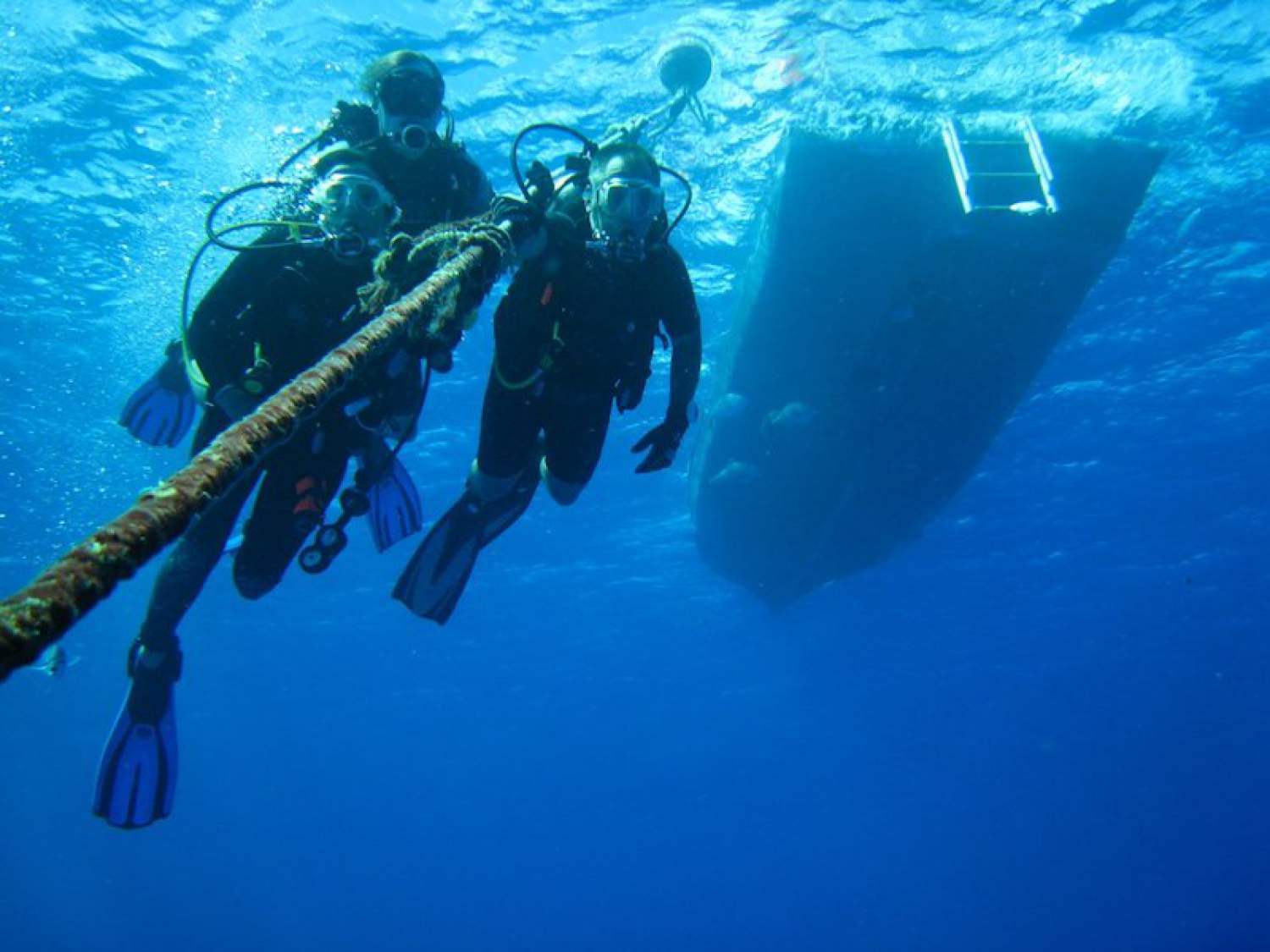 A small island across from popular Playa del Carmen, Cozumel has become a popular tourist destination for diving due to its crystal clear water and the world's second largest barrier reef.
While the reefs are naturally protected by the geography, there is also tremendous support from locals and government to preserve the reefs within the Cozumel Reefs National Marine Park. The resorts and hotels on the island cater to diving groups and can facilitate daily diving. However, for groups or families visiting there is lots to do, including fantastic snorkelling.
You can fly directly into Cozumel or there are many cheap flights into Cancun, which is only a short drive and ferry away.
The Bay Islands of Honduras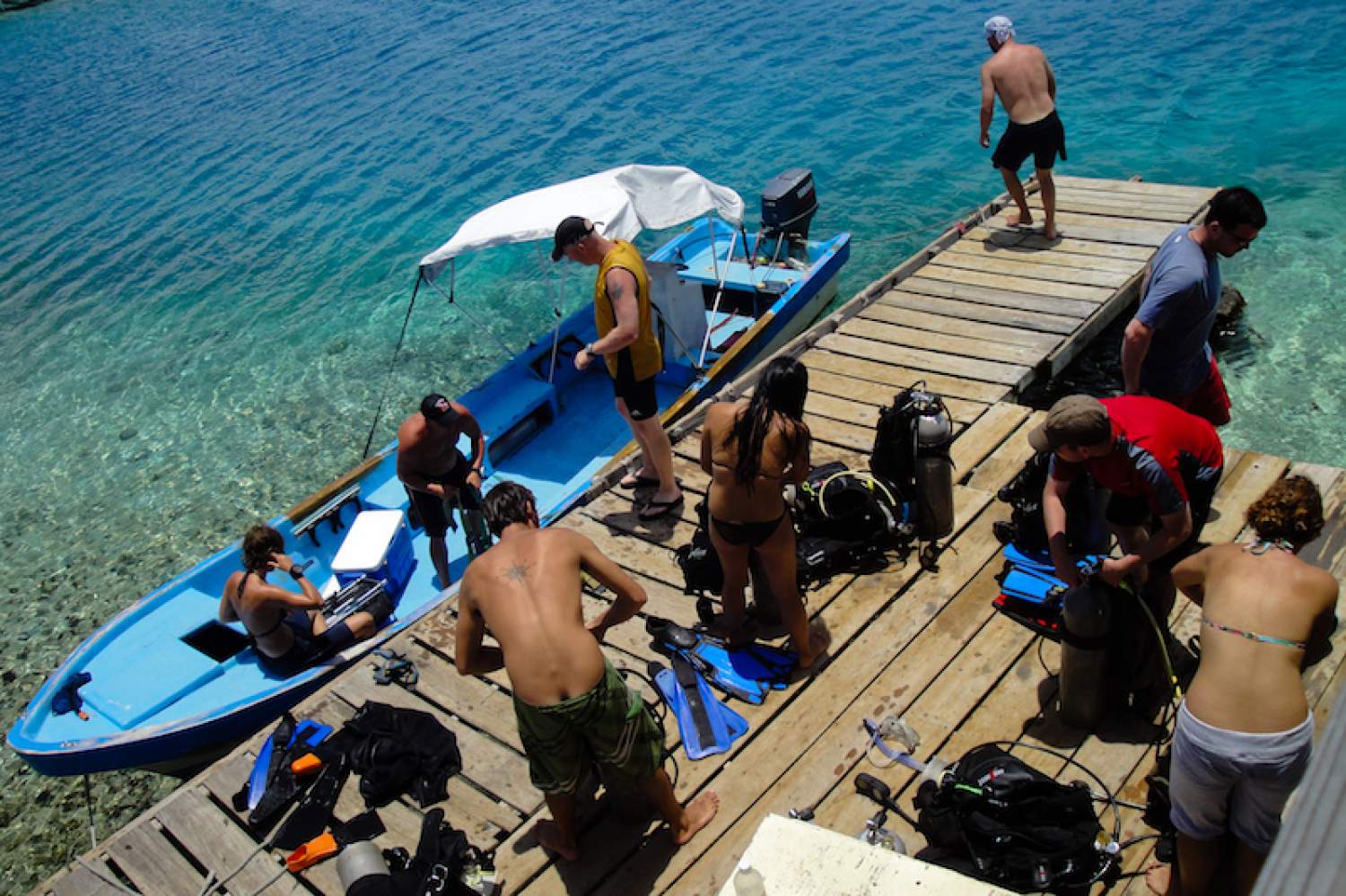 The Bay Islands of Honduras are one of the most popular places to scuba dive in the Caribbean. Utila is considered the less expensive compared to sister Island Roatan, but both offer fantastic opportunities.
Known for its healthy coral is home to vibrant tropical fish. The region attracts divers looking to see its manta rays, sea turtles and large sponges. But the largest attraction to visit the Bay Islands February through April is for the whale sharks.
You can fly directly into Roatan, which is much easier than flying into the mainland and taking a ferry, which is notorious for making its clients seasick.
Puerto Rico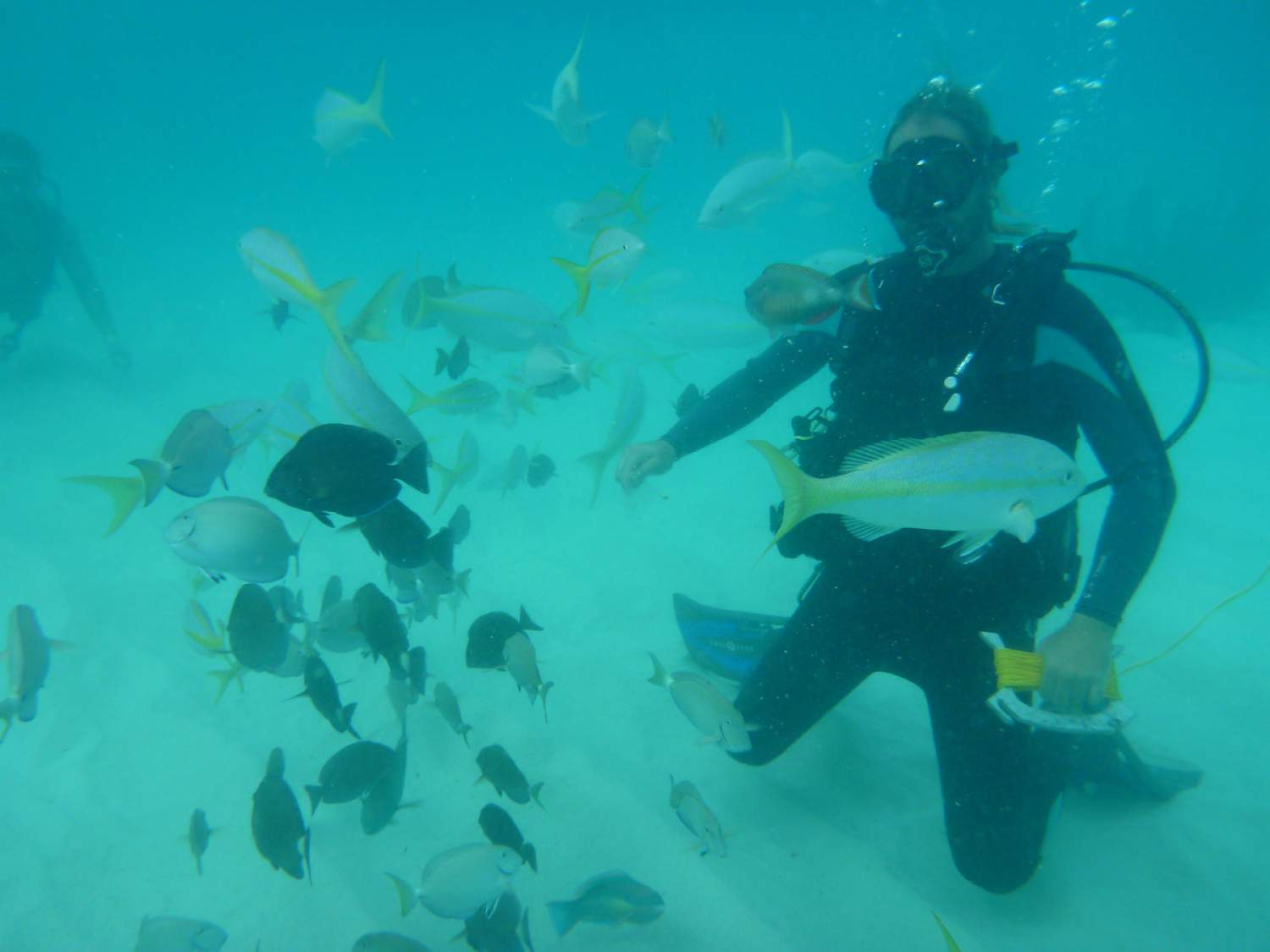 An American territory, Puerto Rico is a group of islands that offer a variety of great diving in the Caribbean with caves, sea walls and beautiful coral reefs. For this reason it's also a great option for beginner to advanced divers.
Mona Island, in particular, has been compared to the Galapagos for its unique wildlife opportunities on land. In the water it's common to see whales and dolphins. Other great spots include Vieques Island with turtles and spotted eagle rays and La Perguera, where bioluminescent plankton light up the bay in the evening.
Punta Cana, Dominican Republic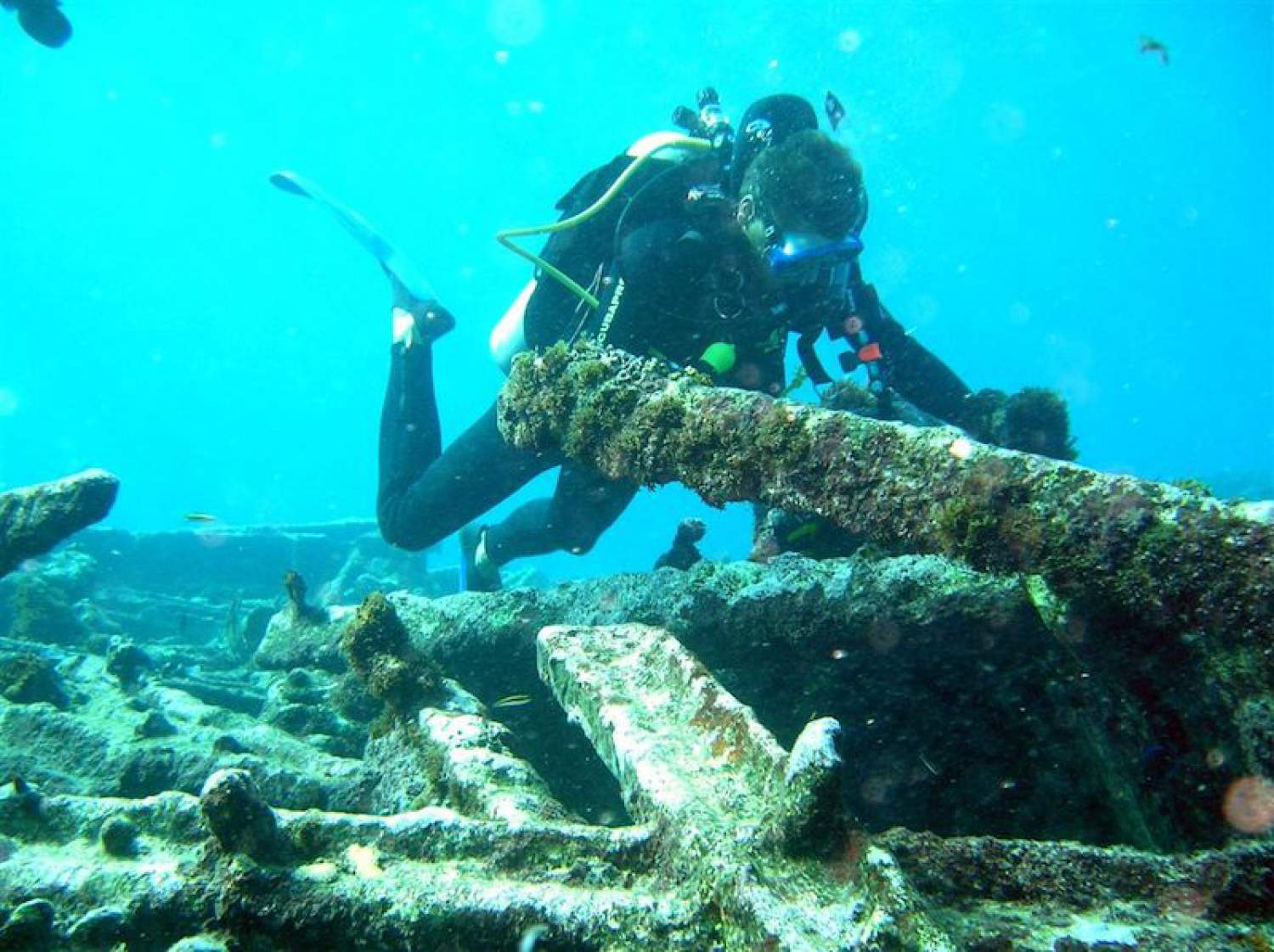 One of the reasons Punta Cana is such a popular sun holiday destination is the great scuba diving conditions from February through November.  La Cueva is perfect for beginners as it is a shallow dive where you can find stingrays as well as sharks.
More advanced divers in Punta Cana often want to visit the Monica Wreck, a wooden railway cargo ship that sunk in 1924. With a depth at 10-12 meters at good visibility divers can explore the remnant rails and other equipment that were meant for a sugar plantation in the remains of the ship.
Cover Photo Credit: Connie
The comments and contributions expressed are assumed only by the author. The recommendations, intentions or opinions expressed are not necessarily those of Transat AT Inc. or its affiliates. See terms of use of the Air Transat website.