Prague is one of the most beautiful cities in Europe; the entire town seems to glow with its many golden spires and gorgeous Romanesque architecture. The city is also a great shopping destination where you can score fantastic fashion finds as well as unique local handicrafts. We will take you on a whirlwind tour of the city to discover the best shopping in Prague and where to buy that perfect gift or a little something for yourself!
Shopping Bliss in Old Town and New Town
Prague's Old Town (Stare Mesto) started its life as a marketplace in the 12th century and continues today as one of the city's most popular tourist and shopping areas. You can easily wander the quaint cobblestone streets for hours where you can't help but join the crowds gazing at awe at Prague's famed Astronomical Clock or take the perfect selfie snacking on Trdelkic, a sugary, cinnamon flavoured rolled pastry in the ancient market square. Old Town is also crammed full of tacky souvenir shops but you can find some delightful little shops offering beautiful handicrafts, fun fashion boutiques and spectacular marionettes.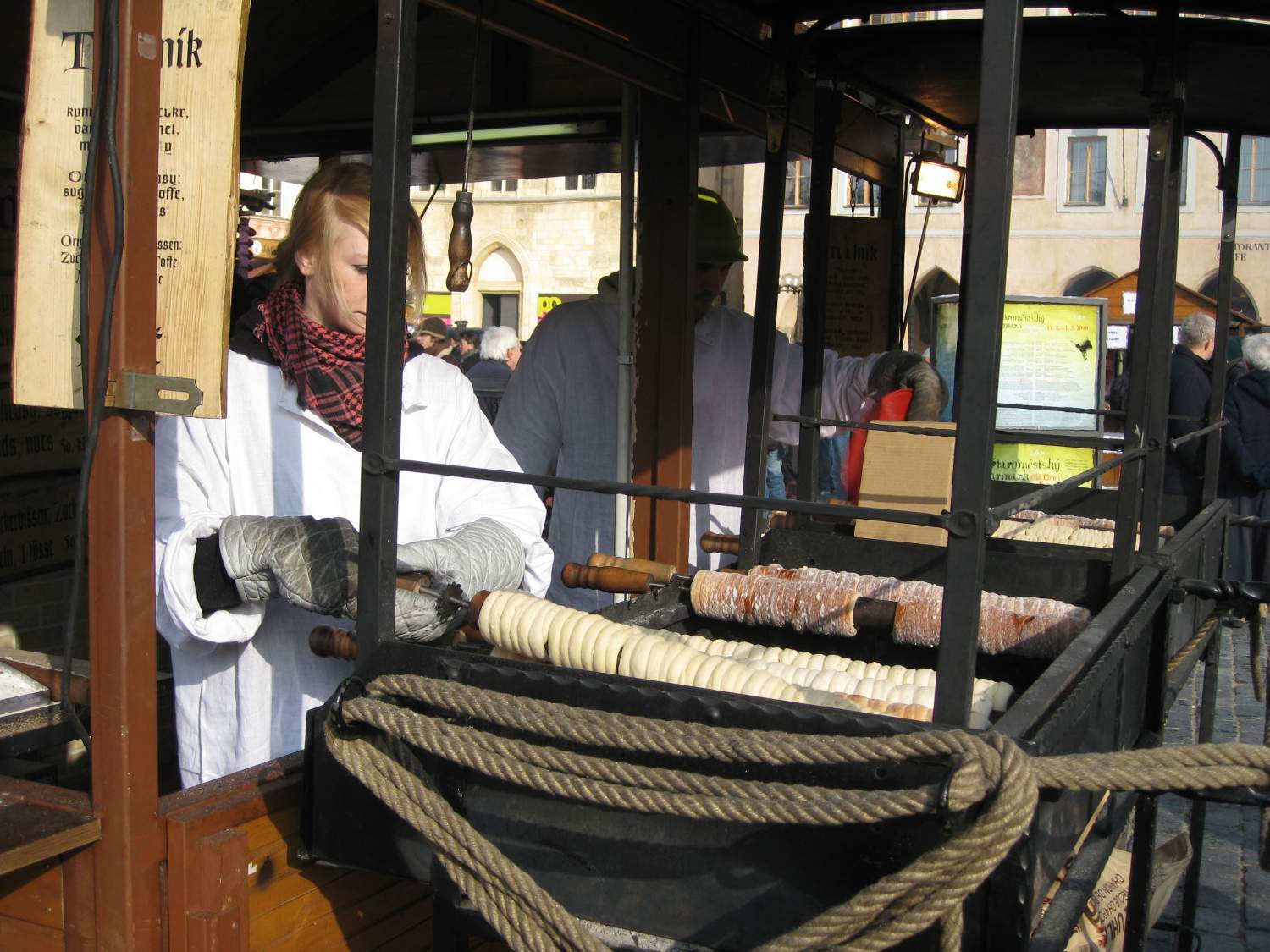 Manufaktura
Manufaktura is known for its beer shampoo, beer hand-made soap, 'beer everything' cosmetics but we preferred browsing for sweet handmade wooden toys, traditional Czech painted eggs and gorgeous paper crafts. There are many Manufaktura shops in Prague but the Melantrichova location has the largest selection of items.
Melantrichova 17, Prague
Parazit Fashion Store
If you're tired of the same old t-shirt designs that seem to show up in all major European tourist areas, head over the Parazit Fashion Store where you can find original fun t-shirts created by students from the Czech Academy of Fine Arts. The store also has tons of great fashions from local designers; we especially adored Minka Klbečková's sweet porcelain unicorn necklaces.
Karlova 25, Prague
Botanicus
This is the store for the bath junkie in your life, Botanicus promotes an all natural and organic line of soaps, lotions, cosmetics as well as gifts. Everything in the store is beautiful, handmade and smells lovely. We especially loved the Dragon's Blood Soap, with a name like that how can you resist not taking it home?
Týn 640/2, Prague 1
Mucha Museum Gift Shop
The Mucha Museum is small but is definitely worthy of a visit for any fan of Art Nouveau. Alphonse Mucha was a Czech painter, illustrator and graphic designer who produced much of the well-known images from this famous art period. The gift shop sells all things Mucha, large Art Nouveau posters
line the walls and you can find well made products such as hand painted scarves, jewelry, notebooks and postcards.
7, Panská 890, Prague 1
Marionettes
You can find Czech marionettes everywhere in Prague, but the true handmade, traditional marionette can only found in a handful of shops in the city. Marionettes in Old Town is one such place, it is one of those rare spaces where artistry and skill blend together to make magic. Dancing marionettes dangling on a string, they are beautiful, striking, and some are downright scary but all are the result of many hours of painstaking skillful work.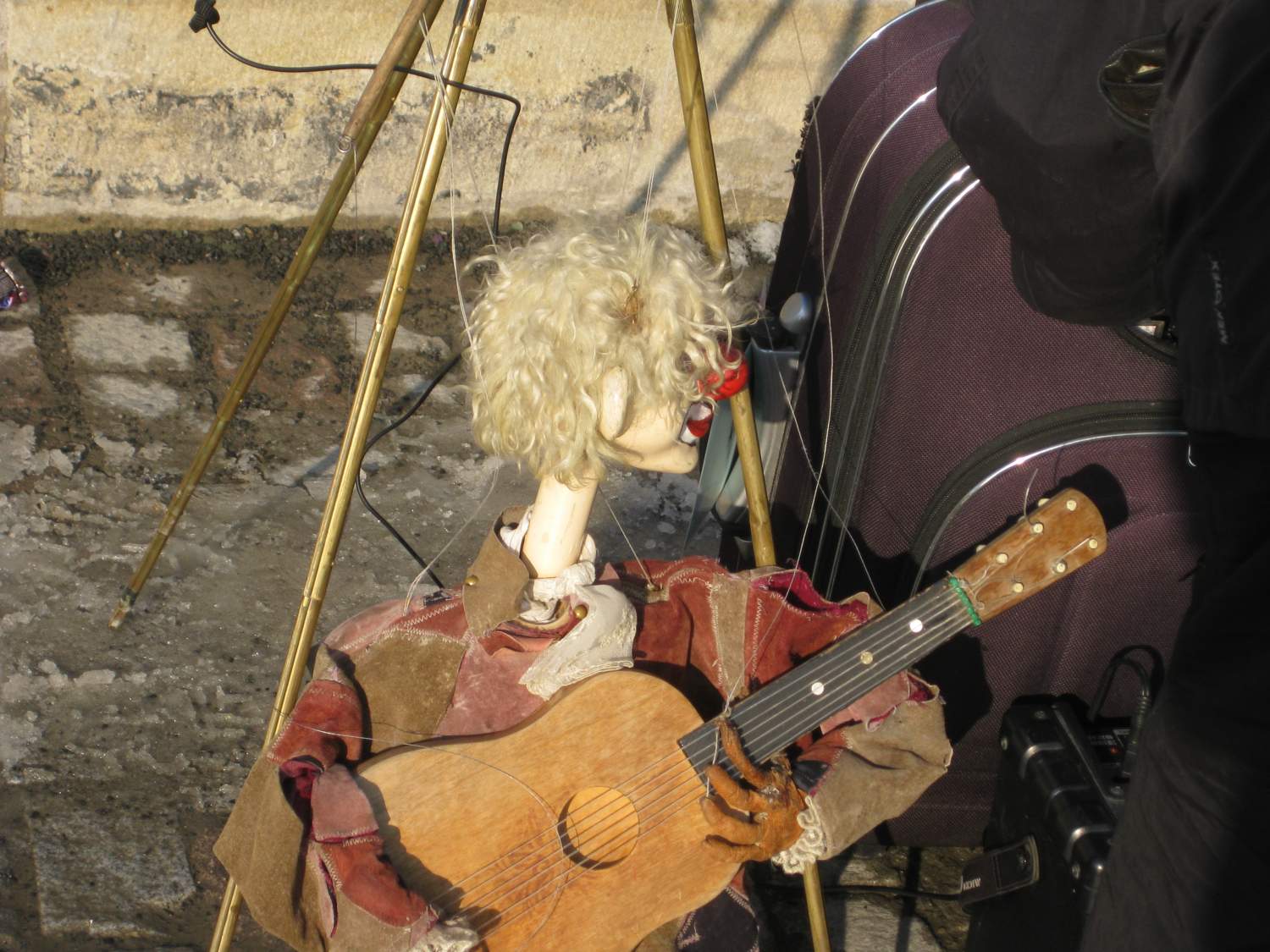 Jilská 452/22, Prague 1
New Town
The heart of New Town lies in Wenceslas Square; this former horse market is now considered the centre of business, large cultural events and has long been a meeting place for the citizens of Prague. Here you'll find the usual fashion district gatherings of H&M, Marks and Spencer and Sephora as well as independent boutiques featuring up and coming Czech designers. If you're visiting Prague in December, Wenceslas Square turns into a winter wonderland complete with a bustling Christmas Market offering treats, gifts and that wonderfully special Christmas spirit. Shopping in New Town is a real treat; it is our top choice to go in Prague if we're looking for special one of a kind finds.
Czech Design
Czech Design is original, exciting, and unique; it is where you go to find that perfect gift, or something you love too much to give away. This non-profit organization was created by a group of design students in 2003.
They joined forces to promote Czech design via a retail boutique, magazine publications and design workshops in the city. The boutique showcases fashions, jewelry, backpacks and pottery. We only wish we could afford to take home Maxim Velčovský's porcelain rain boot decorated with delicate blue flowers, so beautiful. Fortunately the store offers both high end and affordable pieces for sale and although we were bootless, we found an adorable bag adorned with a goat and a yellow bird illustration.
LOVE.
Vojtěšská 3, Nové Město
Harddecore
The Harddecore design gallery sells clothing, jewelry, furniture and home accessories all designed by local up and coming artists. We fell in love with the many white porcelain rings on display and wished we had more than ten fingers to show off all these lovely things.
Senovážné nám 2088/10A, Nové Město
Explore Golden Lane at Prague Castle Tucked away on the grounds of Prague Castle is a tiny cobblestone lane lined with colourful tiny houses. This is Golden Lane, a quaint, historic and very popular attraction in Prague. You need to pay a separate entrance fee to visit Golden Lane but we think it is worth it. Built in the 16th century, the small fairytale laneway was originally used to house castle guards and in later years it was inhabited by goldsmiths, hence the name. The houses are so small it is hard to believe people actually lived in them; today the houses are mostly home to shops and exhibits.
Franz Kaftka, the popular Czech writer, lived in house number 22 for a couple of years in the early 1900's. The best time to visit Golden Lane is early morning or late afternoon, you'll avoid most of the crowds and be able to enjoy exploring the souvenir stores and bookshops along the lane.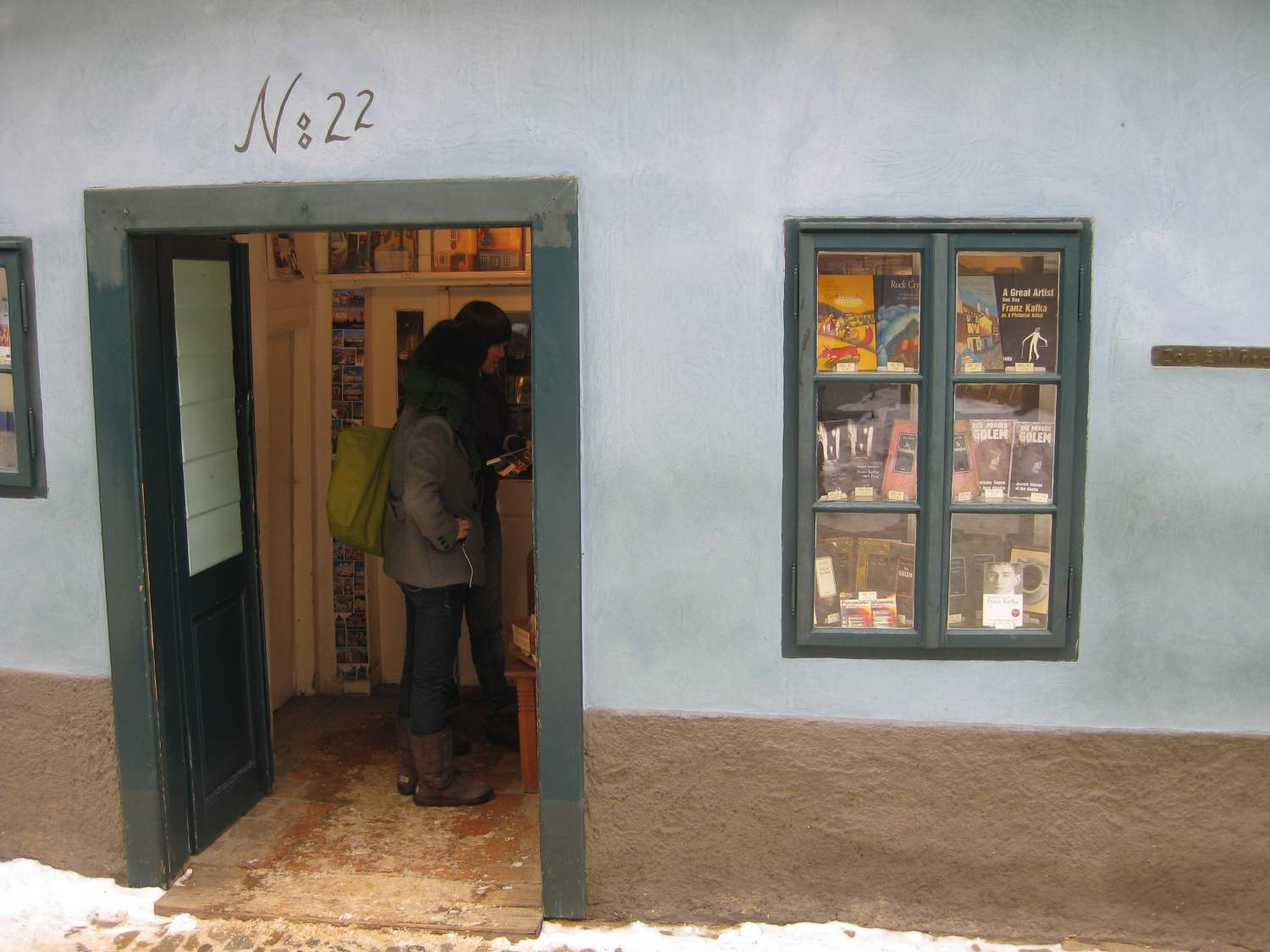 The best shopping in Prague can all be found in the city's ancient streets and they are yours to discover on your trip to Europe's golden city.
Find flight information and more great tips for travelling to Prague here.
Cover photo credits: Ayngelina Brogan
The comments and contributions expressed are assumed only by the author. The recommendations, intentions or opinions expressed are not necessarily those of Transat AT Inc. or its affiliates. See terms of use of the Air Transat website.