Sitting in the airplane, I watch Montreal disappear into the distance. I don't know what to expect. The other passengers are on vacation, but I'm en route to meet the mothers and children of SOS Children's Villages in Santo Domingo, Dominican Republic.
My mission is somewhere between humanitarian work and journalism: appointed by Transat and SOS Children's Villages, I'll be helping the women with their daily tasks while narrating my experience in a blog.
SOS Children's Villages Los Minas
The people of SOS Children's Villages of Los Minas greet me like royalty. As the children crowd around, taking me by the hand, their kindness brings tears to my eyes. Between two and 18 years old, they are either orphaned, abandoned or the state has taken them in, rescuing them from families mired in poverty, or from drug-addicted, ill or violent parents.
Each child has been assigned a "mamá", and lives in a house with other "brothers" and "sisters". "Mamás" are in charge of the household and tasked with all the responsibilities of a mother. "We try to repair the children's past, and construct a present for them so that they can have a future," says Andrea, a mother who has worked with the organization for 20 years.
The founder, Hermann Gmeiner, had a motto: "A warm home for every child", and this is the feeling I get while I'm here. Andrea moves around the kitchen table, serving the chatty kids their dinner. Earlier, while they were at school, we had prepared a chicken dish and some delicious corn fritters. Between bites, the kids pepper me with questions.
A week with Andrea and "her" children José, Ángelo, María, Jenry, Isabella, Rafael, Julio and Santiago, has changed my life. I can't help but be moved by their warmth, their joy and their resilience. These children, once so cruelly deprived of love, have had their lives turned around by some extraordinary women.
This is love in action.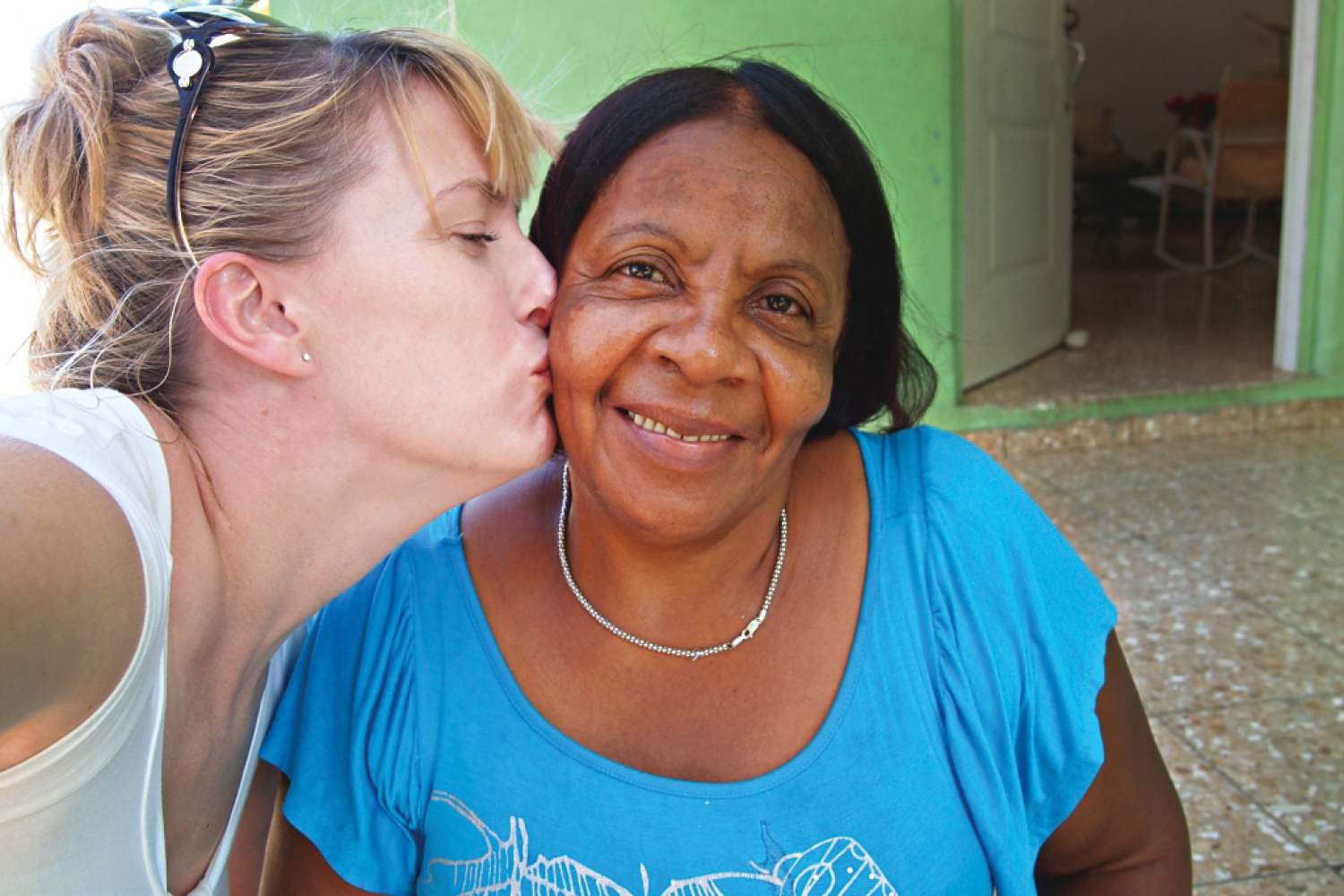 This article was originally published in Atmosphere, Air Transat's in-flight magazine. Check the latest edition here!
The comments and contributions expressed are assumed only by the author. The recommendations, intentions or opinions expressed are not necessarily those of Transat AT Inc. or its affiliates. See terms of use of the Air Transat website.