Want to fly to the Dominican Republic but don't know exactly where to land? To help you decide on a destination you'll enjoy, we've profiled four regions to discover as alternatives to the ever-popular Punta Cana.
Here's everything you need to know about Samana, Puerto Plata, La Romana and Santo Domingo! Plus, the best things to do in the Dominican Republic this year.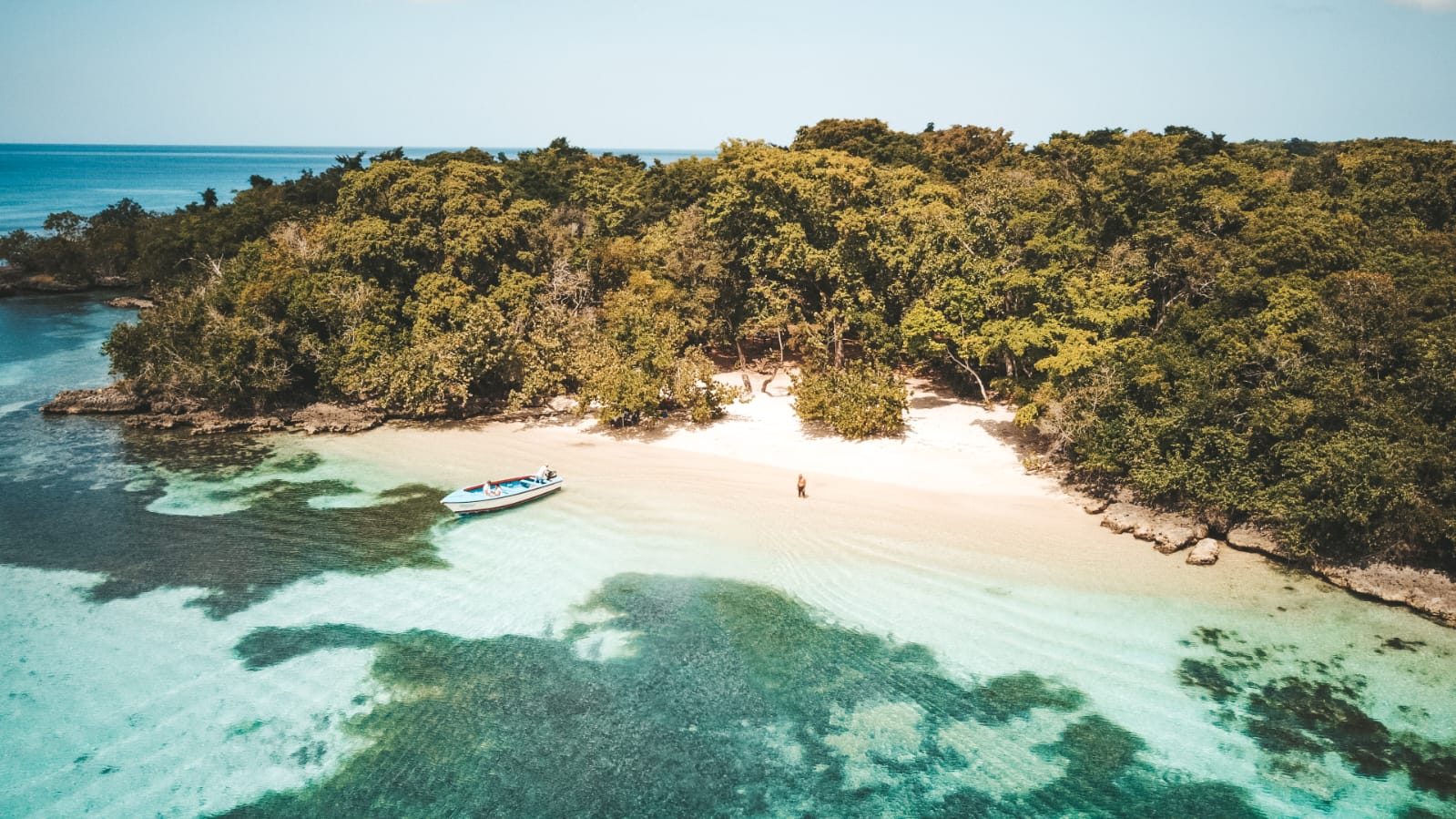 Samana
The province of Samana consists of a paradisiacal peninsula, bordered by picturesque beaches on the mountainside.
To the north, you can dive into the Atlantic Ocean and to the south, into Samana Bay. The region's tourist towns, Las Terrenas and Las Galeras, attract not only travellers from all over the world, but also locals who drive or boat from the national capital to enjoy the best that nature has to offer. Scenic coves, craggy cliffs, endless coconut groves: it's impossible to get enough! In fact, tourists and locals alike return every winter to watch the humpback whales that have been coming to the bay to breed by the hundreds for thousands of years.
Away from the water, the majestic Cordillera Samana, a mountain range covered with more than sixty varieties of palm trees, is also popular with tourists. It is known, among other things, for its impressive natural waterfalls, which are truly hidden as if nature were protecting them. If you want to reach these, opt for an accompanied excursion. You will have to hop on a horse and venture off the beaten track, but the road itself will be a sight to behold!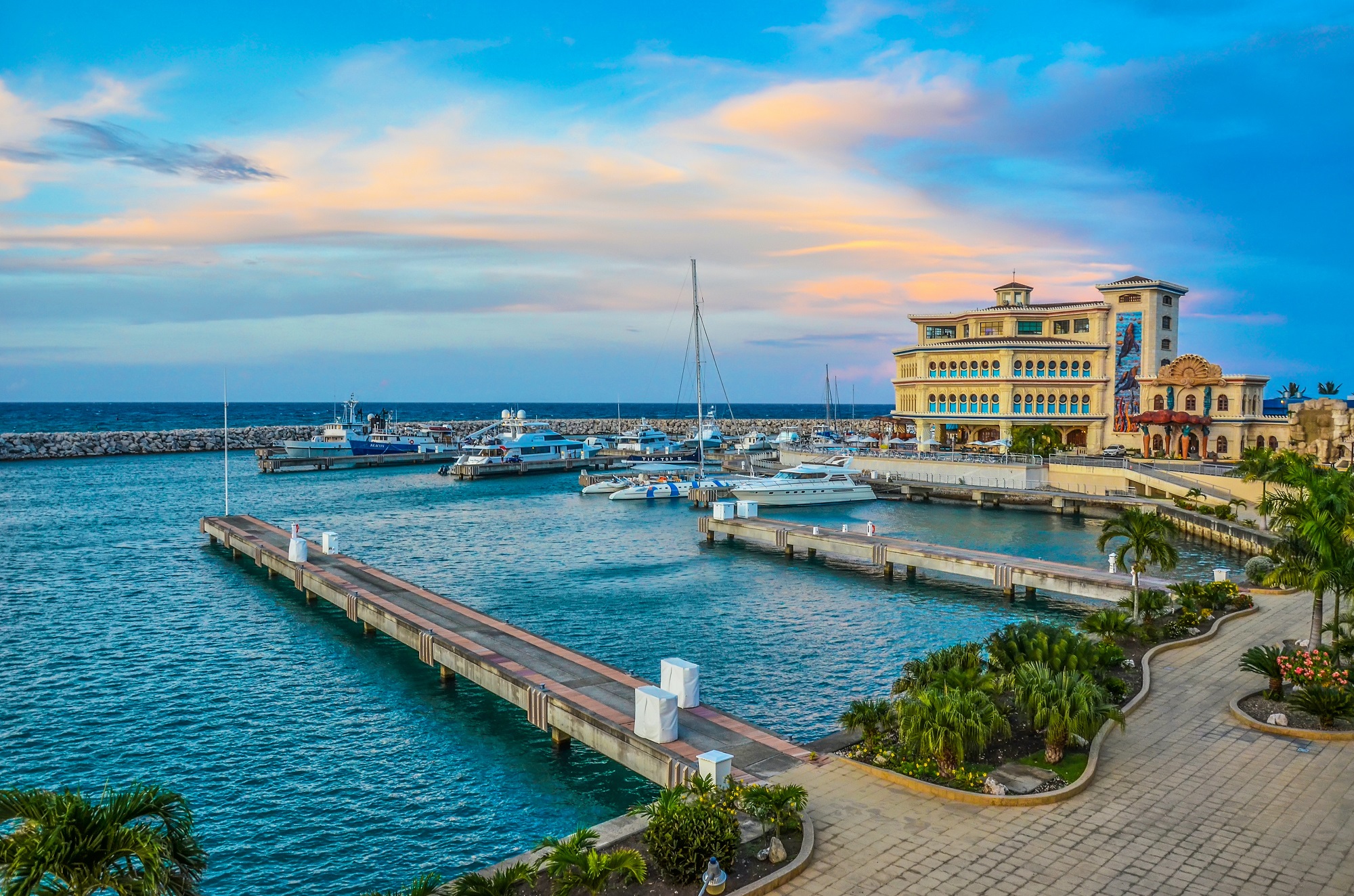 Puerto Plata
Puerto Plata is located in the north of the Dominican Republic, where the waves roll in off the coast year-round.
As well as having accommodation to suit all budgets, the destination offers plenty of choice in the activities you can enjoy. Not sure where to start? First of all, the city is overlooked by a mountain with a cable car that takes you down to see the colourful historic buildings. Prefer to visit the city on foot? Make sure you bring your camera: Puerto Plata will charm you with its bustle and typical Caribbean character!
And if you like playing in the water, Puerto Plata has everything to please you! Between water sports, natural waterfalls and diving sites, you'll have plenty of fun to choose from. In fact, whether it's for a week or just a day, be sure to stop by the surf mecca: the famous village of Cabarete!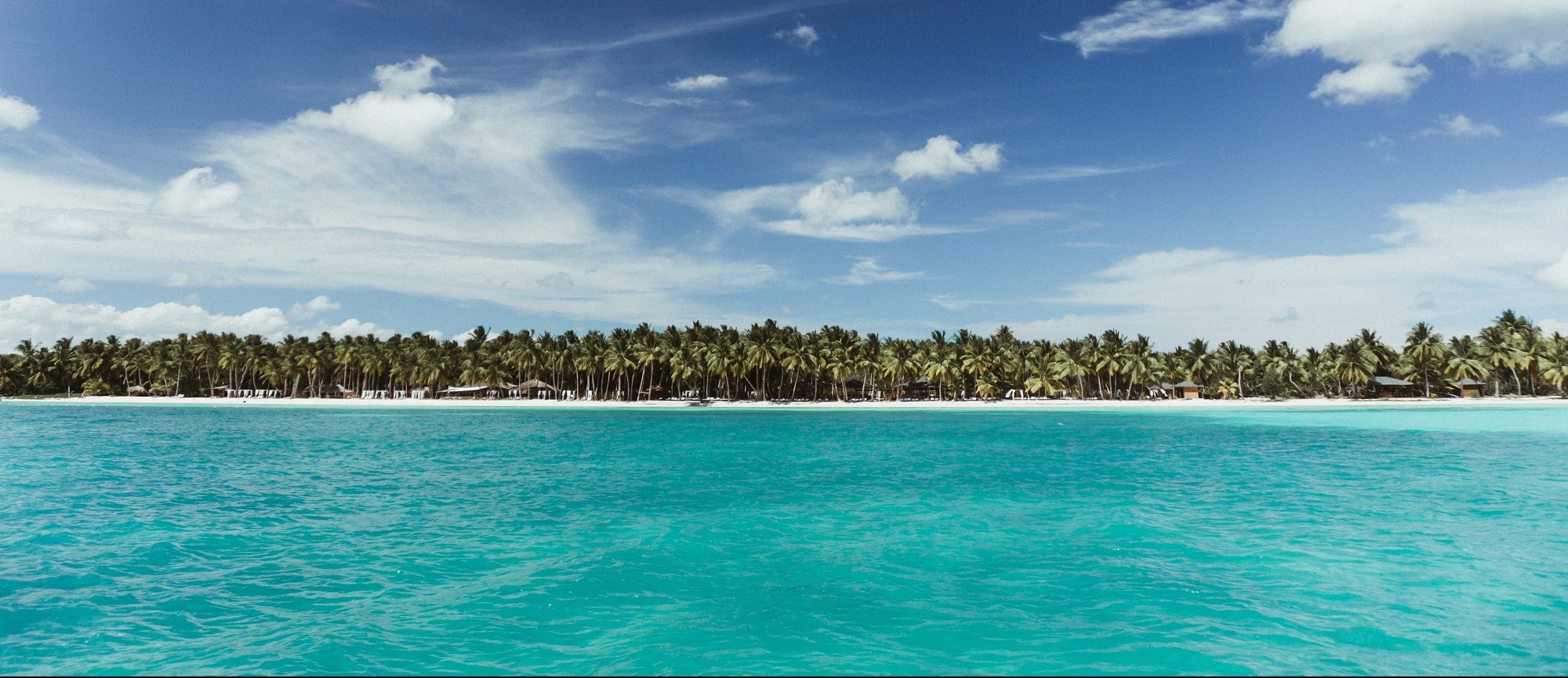 La Romana
Do you dream of staying in a luxury hotel overlooking a pristine, natural beach? Then La Romana is the place for you! It's a popular destination for travellers because of its upscale resorts and relaxed atmosphere.
And if you think you can't have fun, think again! In addition to enjoying all that your hotel has to offer, you can also indulge in a host of activities. For example, there are a number of excursions to the region's nature reserves and nearby fishing villages.
For golf enthusiasts, the hotel area is dotted with vast, spectacular green courses where you can have fun. A great way to start your day.
Santo Domingo
No matter which destination you choose, Santo Domingo is a must. Whether it's for half a day or a few nights, you absolutely must visit the national capital! Declared a World Heritage Site by UNESCO for its Spanish buildings, the oldest in the Americas, Santo Domingo is known throughout the world as the place to be to soak up Dominican culture.
You can visit beautifully preserved colonial buildings in a neighbourhood that is easily visited on foot.
During the day, indulge in a coffee or artisanal chocolates, which can be found in small local shops. In the evening, enjoy a meal in a popular restaurant or join the locals as they sway to the lively rhythms of bachata and merengue in the public square!