Tucked away on the Dominican Republic's northeast coast, this lesser-known hideaway's pristine beaches, emerald greenery and rugged landscapes are just waiting to be discovered. Samana has managed to maintain its untouched beauty and stay true to its Caribbean heritage, so if you're expecting the crowds that flock to Punta Cana or Puerto Plata, think again! And don't be fooled by the remote location: an airport and a new highway from Santo Domingo (just a two-hour drive away) make it just as accessible.
Enjoy the Best Beaches in the World
Playa Rincon
One of the world's top 10 beaches, Playa Rincon is a slice of paradise at the tip of the Samana Peninsula offering 5 km of white sand, tranquility and raw, unspoiled beauty. One end of the bay is calm and ideal for swimming, while the other offers higher waves for thrill-seekers.
Playa Madama
Playa Madama's intimate cove has the most romantic of settings for a sweet escape with your significant other. Picture a tiny, white-sand beach about 60 metres long (maximum 20 people!) and dotted with caves (bring a flashlight if you plan on exploring). Its reef and marine life also make for a nice experience under the sea. Playa Madama is accessible by boat or jungle trek from Las Galeras.
Explore into the Wild
El Limon
In the heart of the jungle flows this spectacular, 55-metre waterfall that's best reached on horseback—a lot safer and more pleasant than hiking on the muddy trails and crossing rivers on foot. Upon arrival, take a minute to appreciate the astounding beauty that surrounds you. Conclude your magical experience with a rejuvenating swim at the foot of the falls.
Boca del Diablo
Hold on to your hats! Like other blowholes in Samana, Boca del Diablo (literally Devil's Mouth) sprays seawater when the tide is high or shoots out strong gusts of cool, refreshing wind without warning. Listen to the sounds and you'll know what earned Boca del Diablo its name!
Los Haitises National Park
Home to hilly landscapes, an impressive network of Caribbean mangrove, a variety of orchids, over 50 caves with original native pictographs, and numerous islets, this coastal park is a sanctuary for the region's flora and fauna. Admire humpback whales from afar or spot them out at sea during a winter getaway, and enjoy birdwatching year-round, in addition to a host of other ecotourism activities.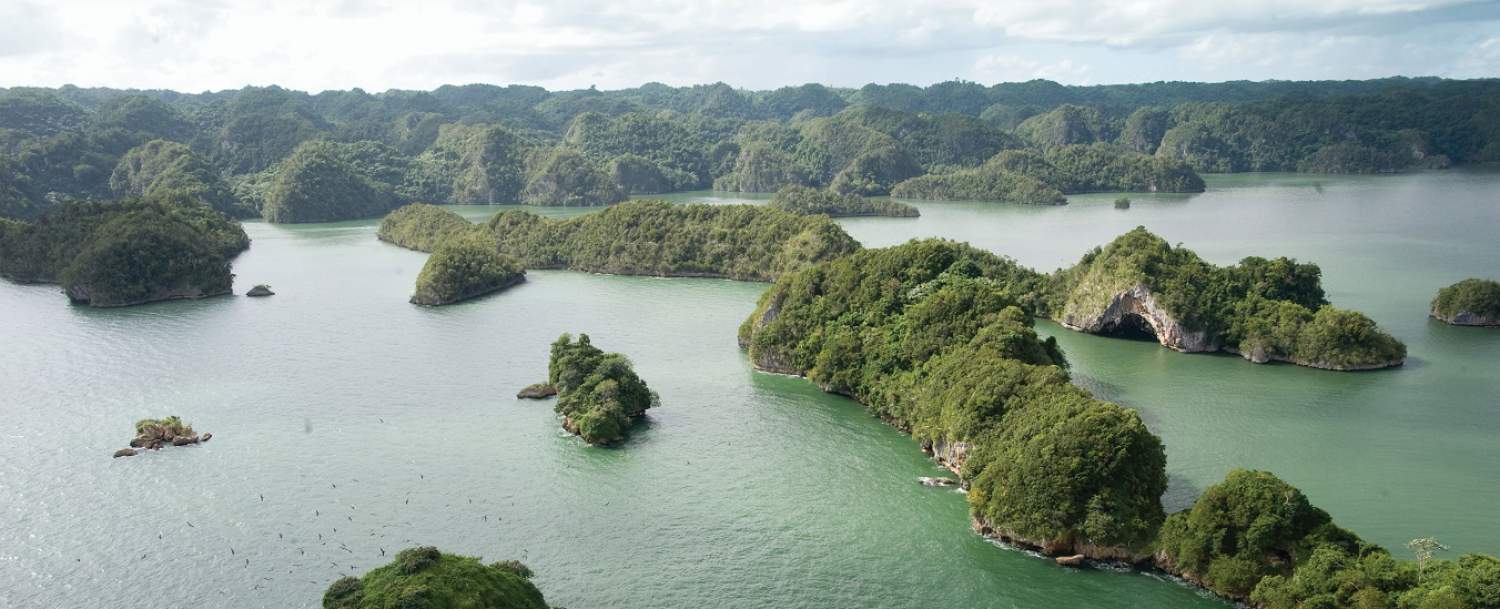 Taste the Caribbean Cuisine
Go Coconuts!
If you're loco for coco, you'll find yourself in coconut heaven. Many local dishes are prepared using this delicious fruit, which grows in abundance. Try coconut bread and a variety of fish simmered in this nutrient-rich thirst quencher, or garnish your meals with coconut sauce, a yummy alternative to ketchup that you'll find on the tables of many restaurants in the area.
Haven't booked your flight to the Dominican Republic yet? Air Transat offers direct flights from Montreal, Toronto and Quebec City to Samana.
Photo credits: Air Transat
The comments and contributions expressed are assumed only by the author. The recommendations, intentions or opinions expressed are not necessarily those of Transat AT Inc. or its affiliates. See terms of use of the Air Transat website.