Though Dublin is renowned for its Guinness and drink-fuelled evenings, it is such a joy to wander through the city's streets during the day! Visiting boutiques, exploring fantastic art and meeting locals all friendlier than the next are just a few of the pleasures visitors can enjoy.
Though Dublin's city centre is compact enough, it can be tough to find your bearings when you are used, like me, to perpendicular, straight streets. I must admit that I have sometimes gotten lost, but isn't getting lost in a new city one of the best ways to explore unexpected places?
Dublin is home to great chains like Penneys (also known as Primark) or Dunnes Store, but also to small places that provide pleasant shopping and where you may unearth local designer items or unusual souvenirs to bring back home.
Shopping in Dublin: 5 places not to be missed
Temple Bar
Start by enjoying a coffee from Tamp & Stitch and stroll in Temple Bar. In this neighborhood, you will find superb clothing and locally made jewelry. Follow your instincts, wander through the streets from one favorite encounter to the next and explore the Dublin that locals love.
Casa Rebelde
As sports are a true religion in Europe, a stop at Casa Rebelde is a must. It is the store par excellence to find a jersey in the colours of your favorite team. Think of the loved ones who stayed at home, this type of souvenir is always a favorite!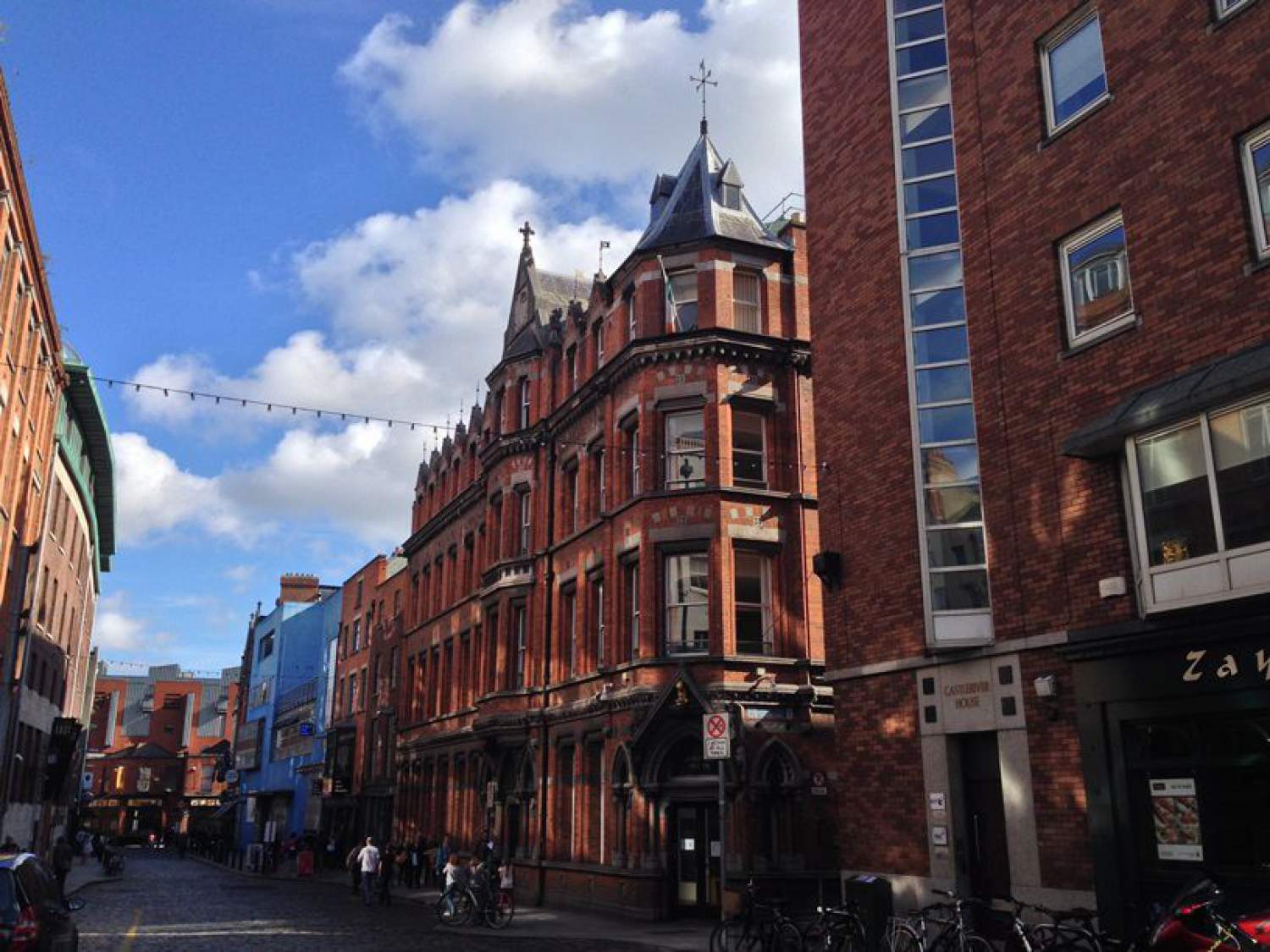 Georges Street Arcade: second-hand clothes and accessories
Ireland's oldest shopping center, George's Street Arcade is also one of the most beautiful.  It is both a 5-minute walk from Grafton Street, the ultimate shopping street if you like great brands and global retailers, and highly sought-after second-hand clothes, collection items and accessories made by local designers.
It's also a great spot to grab a bite if you are feeling peckish. I recommend the frozen yogurt parlor Yogism.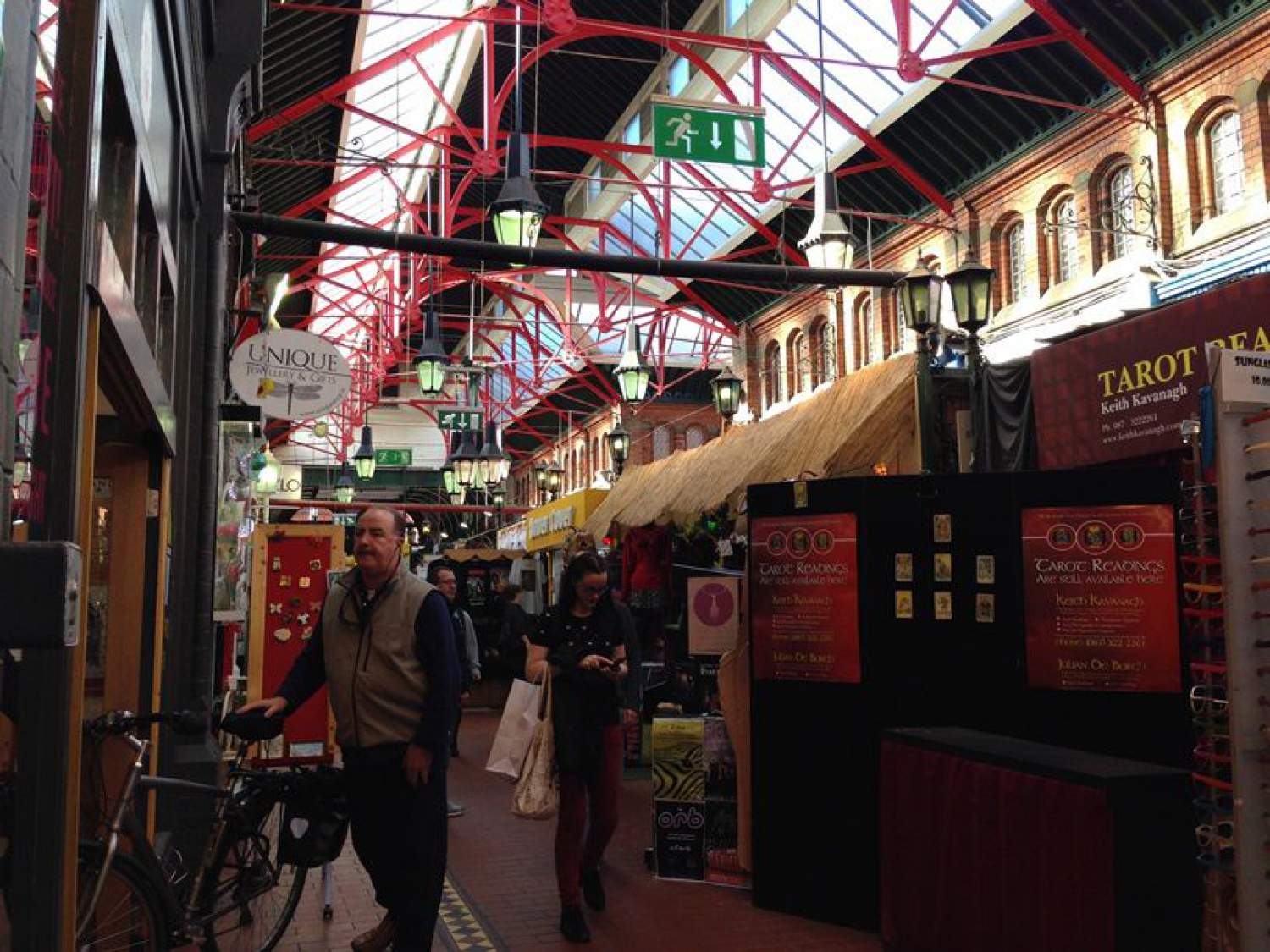 Powercourt Townhouse
The spot par excellence for those who enjoy all things feminine and delicate, MoMuse offers a great selection of jewels crafted by Margaret O'Rourke in a boudoir-like setting.
Scout
Finally, Scout offers a range of second-hand findings, including many clothes that come directly from Paris! In addition to a host of home accessories always chosen with care, the shop also has clothes created by local and international designers.
In other words, prepare your suitcase and book a flight for Dublin! You just have to make sure that you'll have enough room in your suitcase to bring all your souvenirs back home. Enjoy your shopping!
Cover photo credit: Luke Tanis
The comments and contributions expressed are assumed only by the author. The recommendations, intentions or opinions expressed are not necessarily those of Transat AT Inc. or its affiliates. See terms of use of the Air Transat website.