Provence's quiet beauty seduces the senses with the simplest things, a monastery cloaked in silent worship, acres of vibrant lavender scenting the countryside and pretty as a picture village markets. During your trip to France, you will fall slowly in love with la vie provençale and like any passionate affaire de coeur, you will yearn to return again and again to the warm embrace of southern France. Here are three of our favourite things in Provence.
Senanque Abbey
Your first glimpse of Senanque Abbey teases you as you slowly descend a narrow valley nestled in between the Luberon hills. You catch quick peeks of the ancient Cistercian abbey as you approach until finally, you arrive and laid out in front of you is a thing of beauty. The pale monastery gleams in the sunlight, completely surrounded by rows and rows of vibrant purple lavender. The valley is a quiet oasis, the monks have taken a vow of silence and the majority of visitors respectfully adhere to the silent surroundings.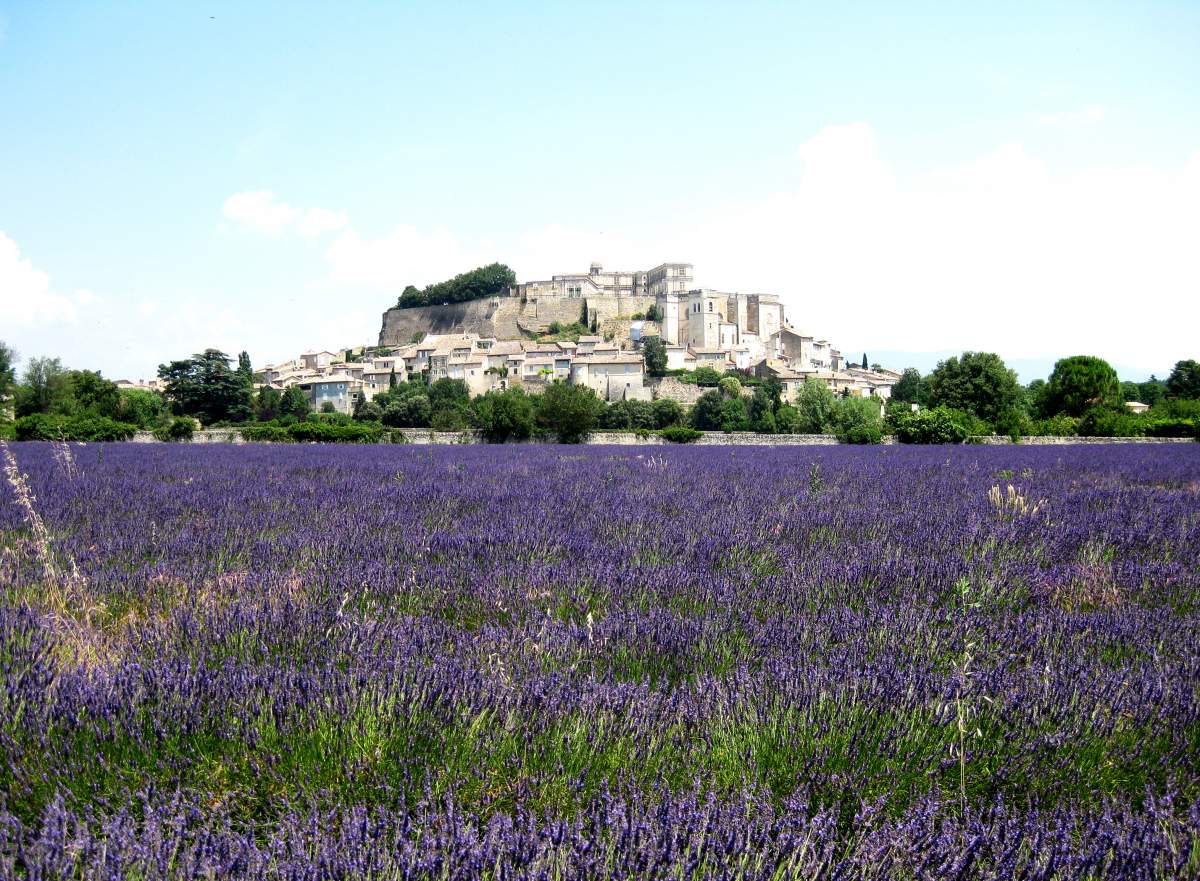 The abbey is a special place; it takes you away from the frantic pace of modern life. For a few hours you can stroll the grounds, meditate, and enjoy a small glimpse of how simple life can be in a place like the Senanque Abbey.
Visitors can book a retreat, join in a service or visit the expansive gift store on the premises. The monks sell lavender and honey products they cultivate on the property. We strongly recommend visiting the abbey early in the morning to avoid the crowds; this special place deserves quiet, solitary devotions to its surroundings and to nature.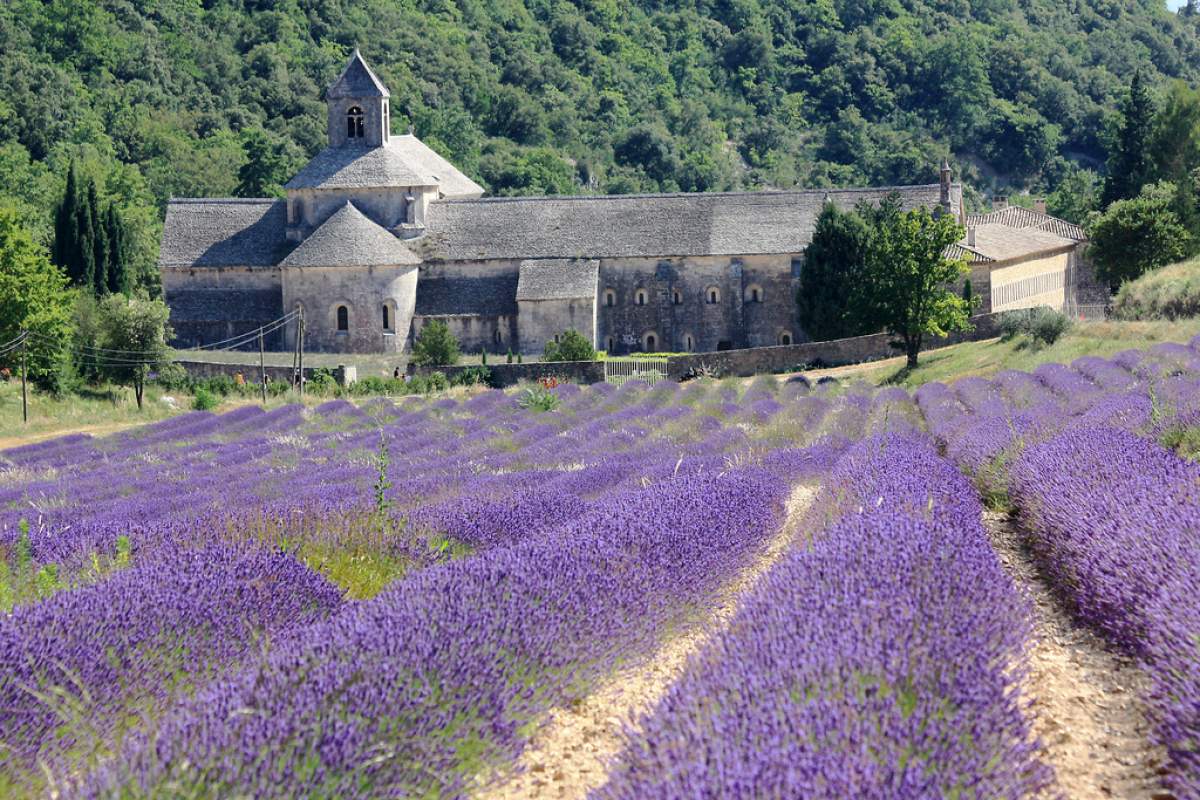 The Best Places for Lavender in Provence
The simple answer to where to find the best lavender fields in Provence is… everywhere during the early summer season. If you want something a bit more specific, a recommendation for a special place in the south of France where lavender and its surrounding area work together to create a breath-taking vista of beauty we can help.
We have already mentioned Senanque Abbey and its lavender fields, but there a few other very special lavender places we have visited that have weaved their way into our hearts.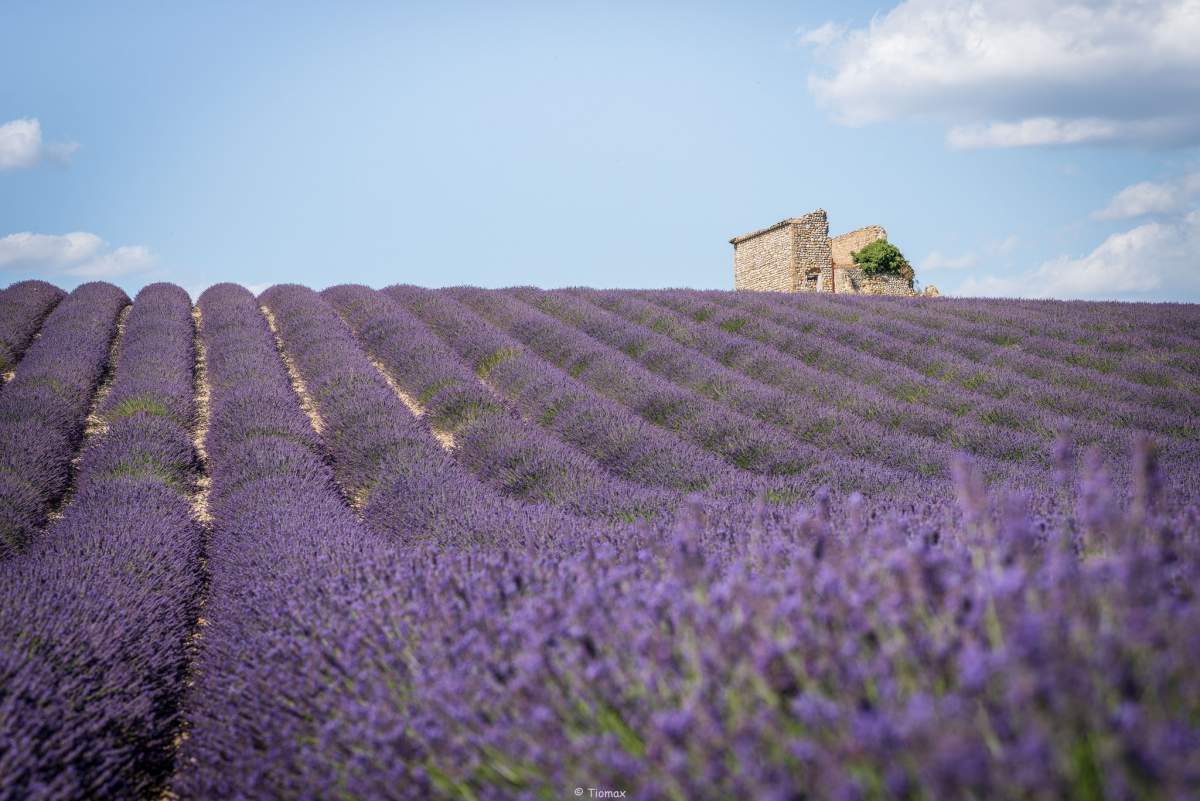 The most famous lavender fields in Provence can by found in Valensole, this is where you can experience lavender en masse. Lavandes Angelvin is our favourite lavender spot in this region, it is located about an hours drive from Aix-En-Provence and is considered the largest, most scenic place to experience lavender bliss in France. Here you will find acres upon acres of beautifully manicured lavender rows, a distillery, gift shop and many tourists, swarms of tourists. From early morning to late evening, there will be people, this is selfie central in Provence but we still adore this very lovely site, it is a splendid purple feast for the eyes.
Located at the base of Mont Ventoux, Sault, the capital of lavender, has it all for lavender lovers. Here you will find a pretty little hilltop village, a lavender trail, and a grand Fête de la Lavande held each year on August 15th.  One of the highlights of the festival is everyone can pick a bouquet of lavender for free during their visit.  Sault's higher elevation allows the lavender season to lasts a wee bit longer into the summer in this region of Provence, so if you've just missed the lavender viewings in other villages, head up to Sault and enjoy the purple haze into late July.
In the Drome region of France awaits a secret garden oasis in the hilltop village of Grignan.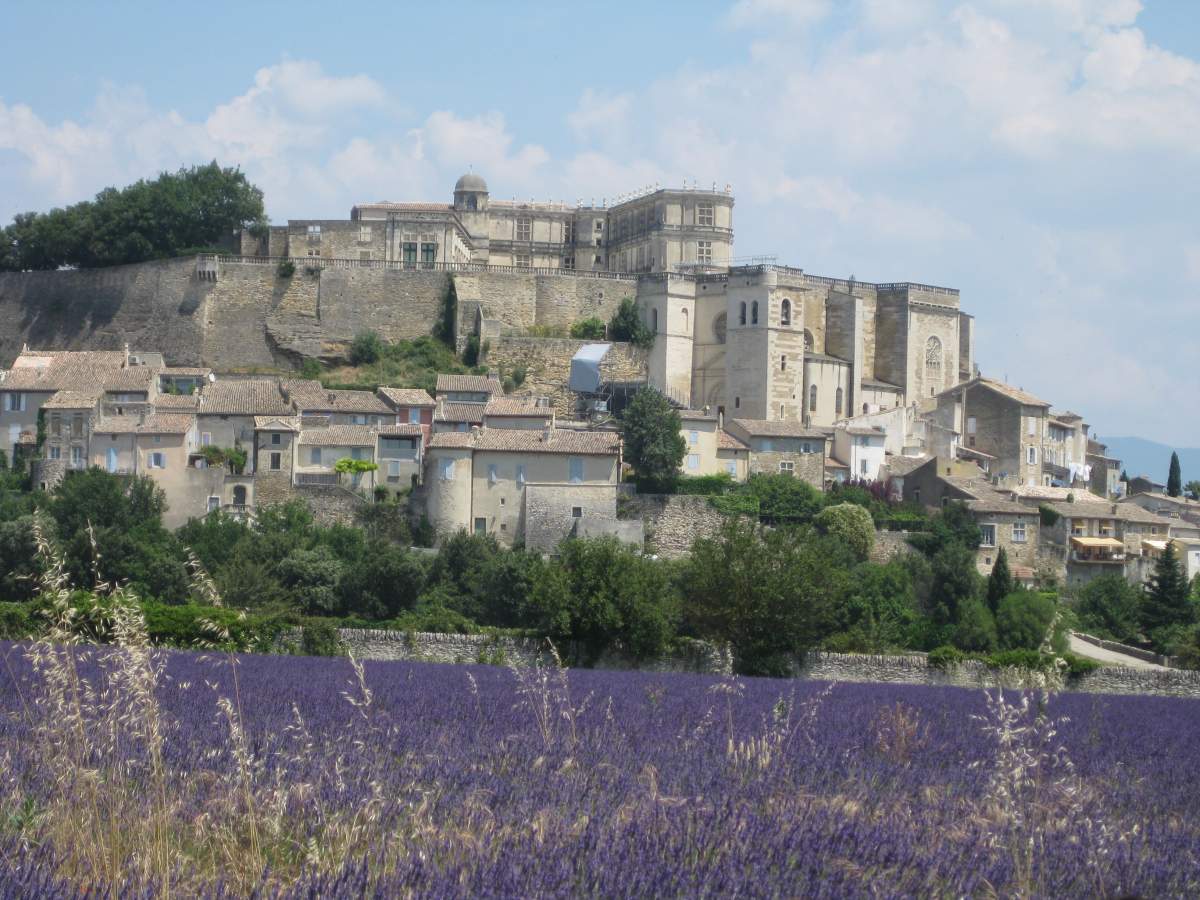 What could be more idyllic than having lunch in an organic garden bistro located in the midst of lavender fields in the South of France? This very special open-air restaurant is the brainchild of the Michelin starred Le Claire de la Plume Restaurant/Hotel located at the base of the Grignan castle.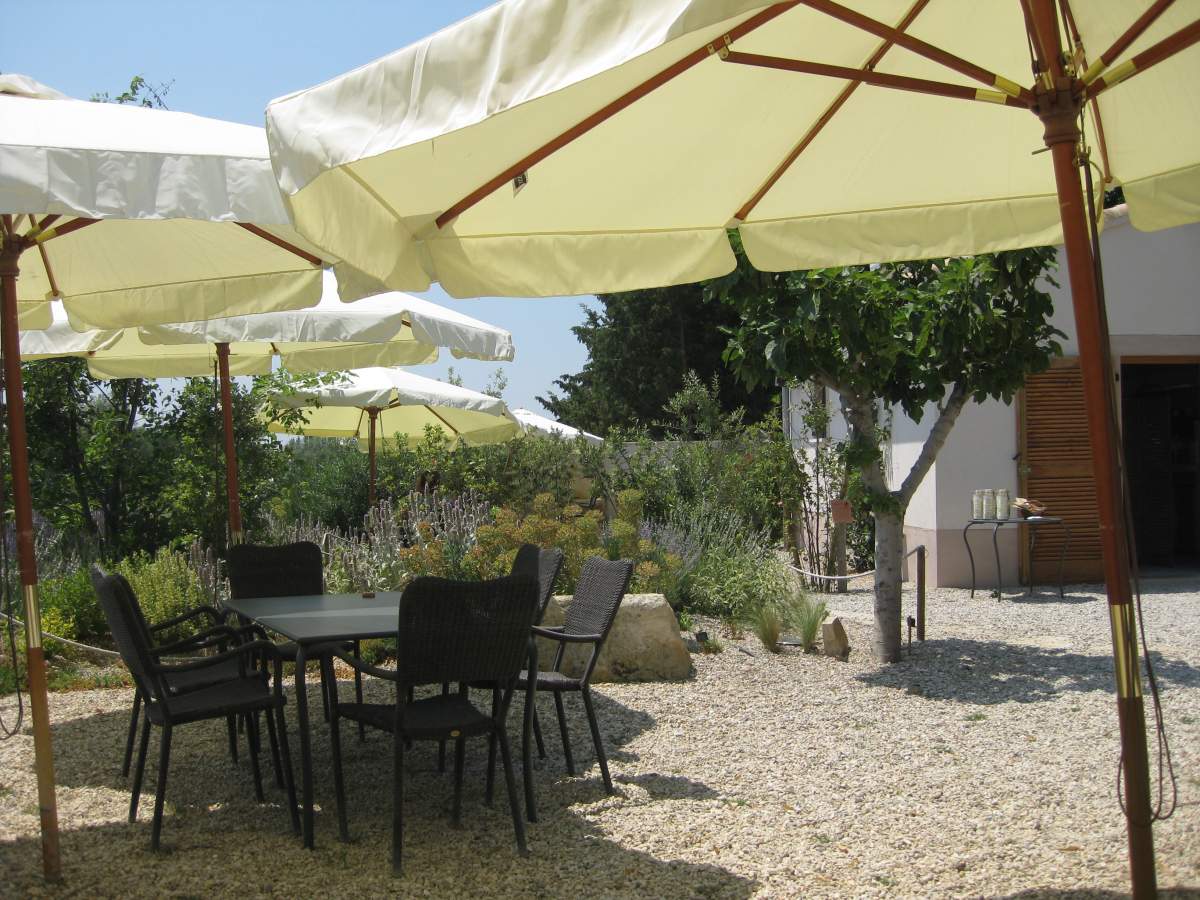 We highly recommend you plan a day or perhaps even stay the night in Grignan, this enchanting village perfectly captures the quiet charm of Provence, an ancient history combined with authentic beauty of landscape, architecture and simple pleasures, c'est très magnificent.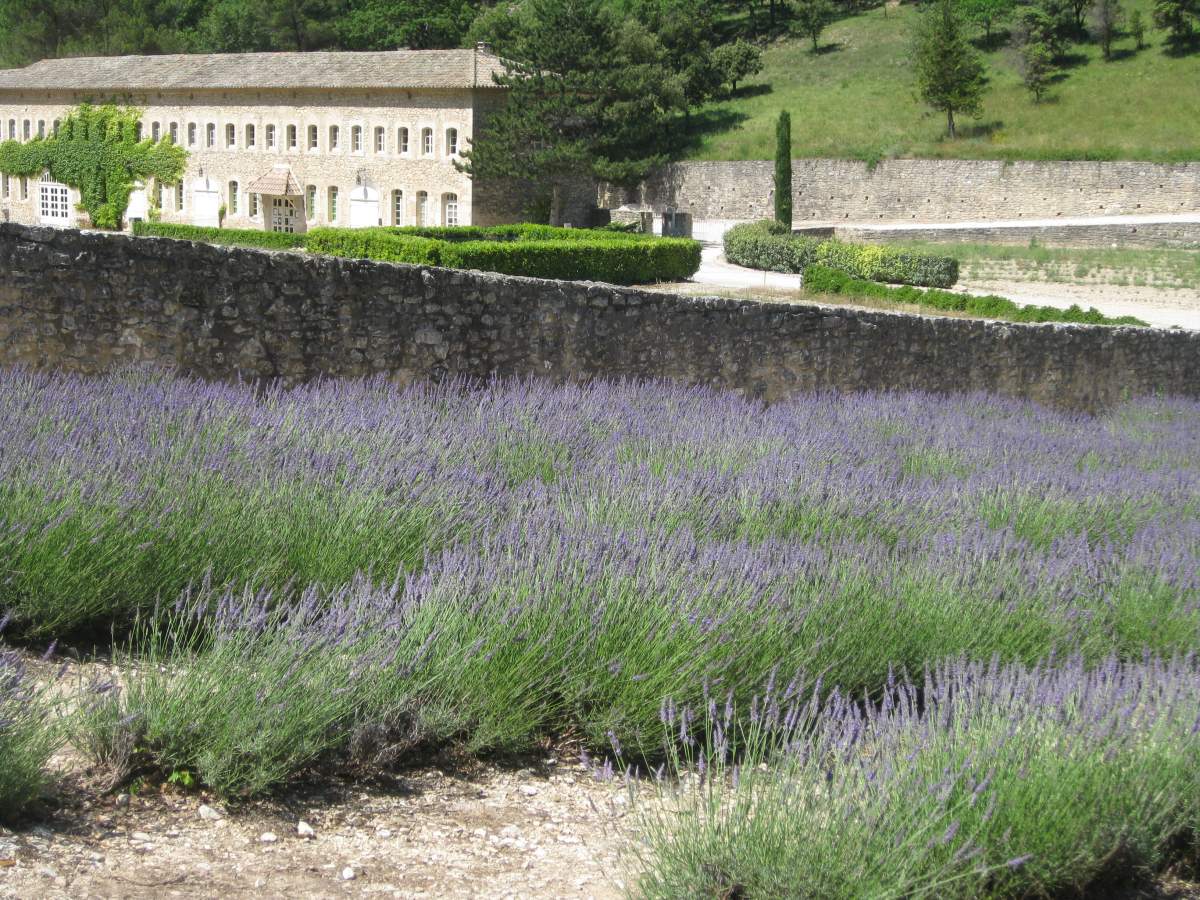 Best Markets in Provence
If you are in Provence, you will most likely experience a market day at some point during your visit. Markets are part of daily life and can be found big and small in most villages and cities in the south of France. Here are what we consider the best markets in Provence and worthy of a special visit.
Every Friday, locals and tourists descend on Carpentras to experience one of the oldest Food Markets in Provence. In operation since the 12th century this market takes over the entire town with stalls selling beautiful food, linens, soaps and collectibles found tucked into every corner and on every street. Head out in the early morning to get a parking spot and enjoy the riot of colour, smells and sounds. Carpentras is also known for its popular Truffle Market held every Friday morning from November to February.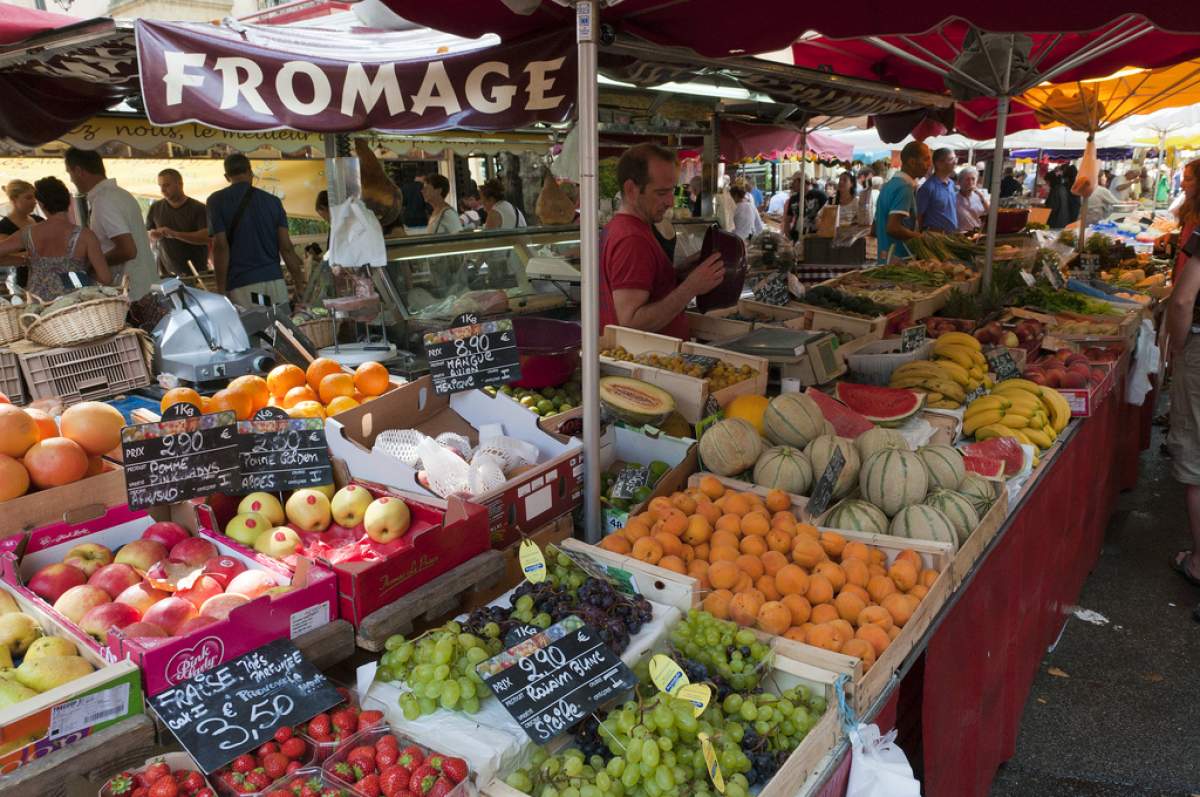 We consider Aix-en-Provence to be the king of markets in Provence. Market day is everyday in this picture perfect town but we suggest visiting on Tuesday, Thursday or Saturday for the 'Grand  Marché, located along the Place des Precheurs and Place de Verdun. You can fill your shopping basket and your photo feed with bounty from the various specialty markets all open simultaneously and within a few minutes walk from other.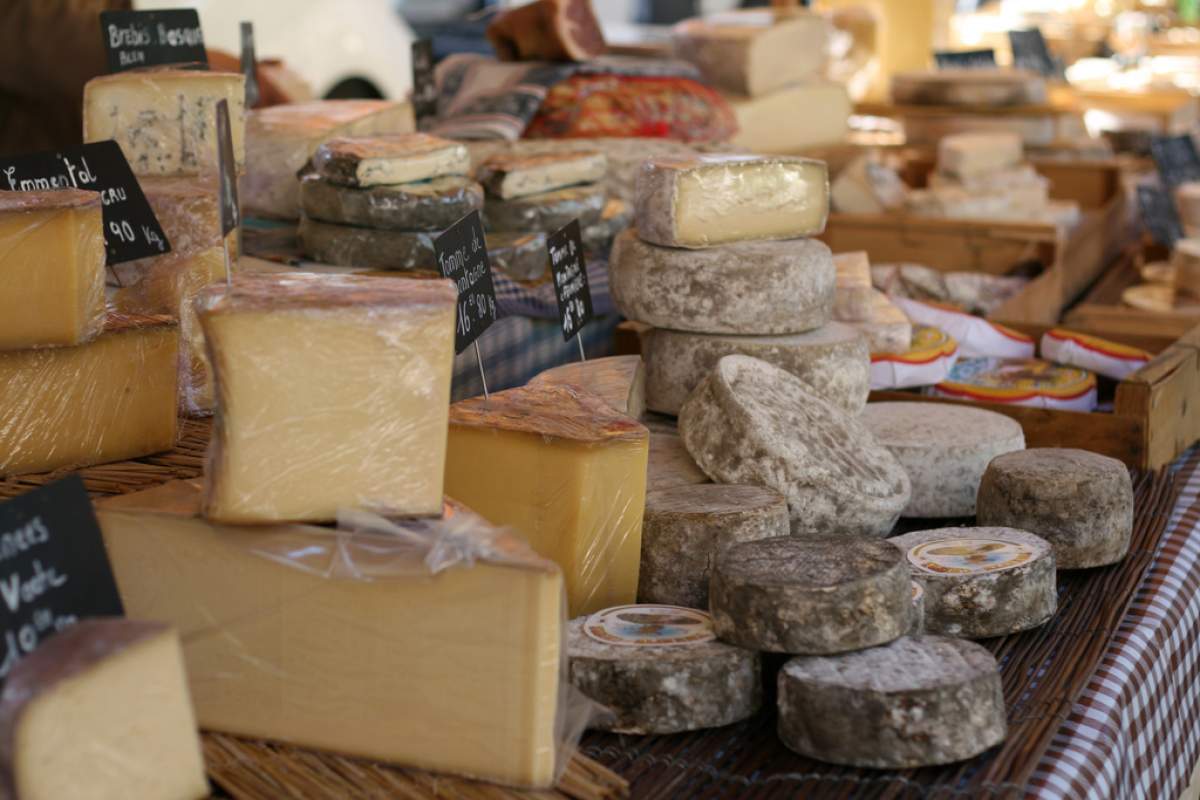 The Saturday Market in Apt is considered one of the best in France and in 1996 it was designated by the National Council of the Arts of Cooking as a marché d'exception français" for its ambiance, historical importance and originality. One of the largest Luberon markets, it is located in the historical centre of old Apt and weaves its way through ancient streets and squares, You can find it all in Apt, French food, international food, produce, books, clothes, pottery and much more. Bring cash, get there around 8:30 am and enjoy this very special taste of la vie provençale.
Book your trip to France today and experience the best of monasteries, lavender and markets in Provence. C'est très bien!
Cover photo credits: decar66
The comments and contributions expressed are assumed only by the author. The recommendations, intentions or opinions expressed are not necessarily those of Transat AT Inc. or its affiliates. See terms of use of the Air Transat website.