With winter over, it's time to get outside and enjoy the warmth of the sun. Where better for this than Vancouver? Watch as the cherry blossoms bloom to signal the arrival of spring; cycle the unique Stanley Park and explore the city from a kayak; or hit the beach and then enjoy one of over 200 flavours of ice cream. Explore the nearby mountains and glacial lakes, or head out onto the water for whale watching. Sounds enticing doesn't it? Here are the top activities for your trip to Vancouver this spring.
Cycle Vancouver's iconic Stanley Park
At four square kilometres, Stanley Park is North America's largest urban park, making it larger than New York's Central Park. Home to natural West Coast rainforest, and surrounded by water on almost all sides, the park offers fantastic views of the city, mountains, beaches and ocean. The views from this urban oasis are best seen from the Seawall, which can be walked or cycled.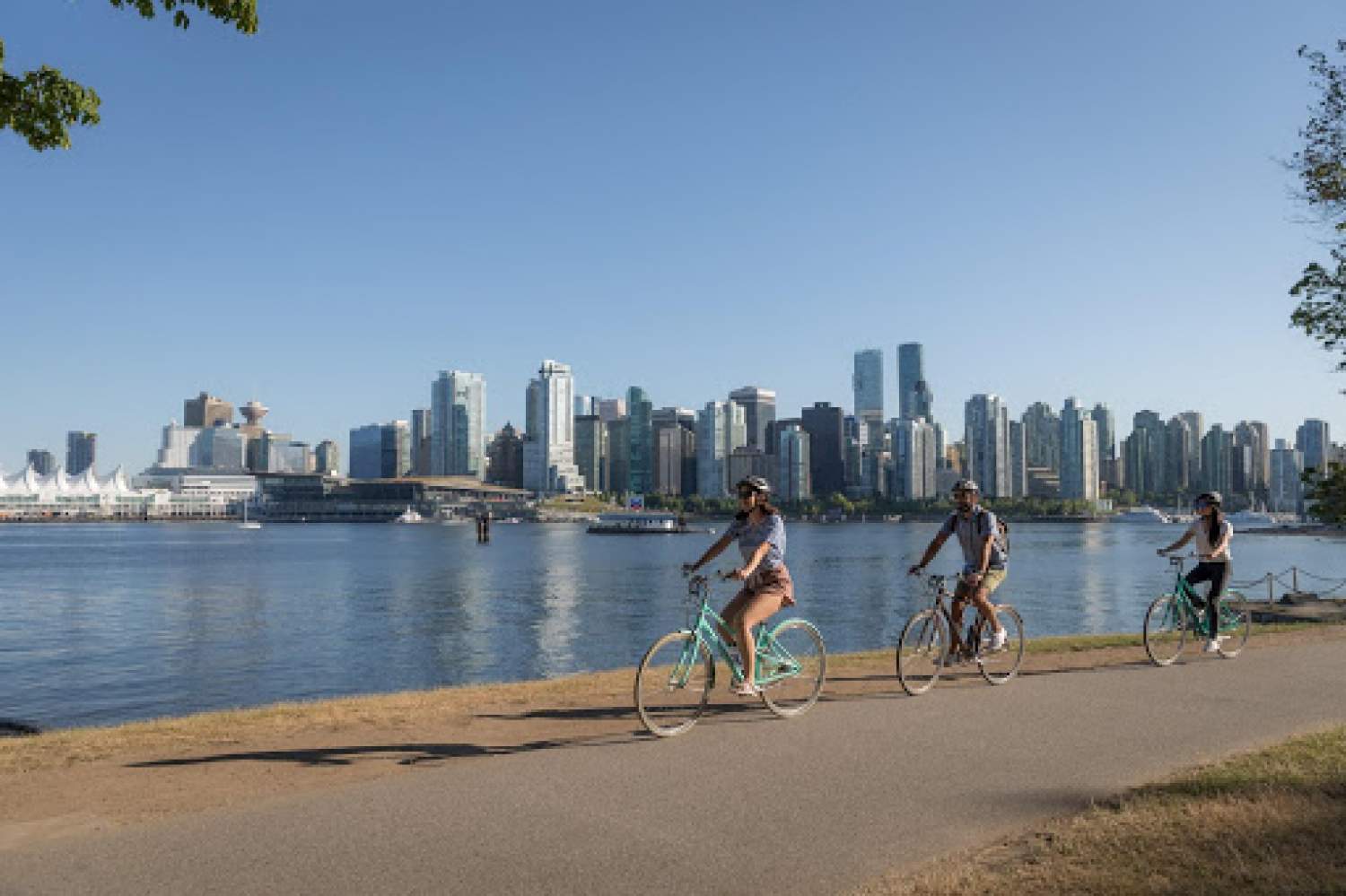 Rent a bicycle from one of the rental outlets found at the corner of Denman and Georgia Streets, only a short distance from the park and head out onto the 8.8km Seawall trail for the spectacular views. Alternatively, head inland and cycle through the rainforest along one of the trails that cross-cross the park.
Enjoy the beautiful Cherry Blossom
Visit Vancouver in the spring you'll be rewarded with the beautiful sight of 40,000 Japanese cherry trees blooming with pink and white blossom. You'll find the blossoms just about anywhere across the city between early March and late April.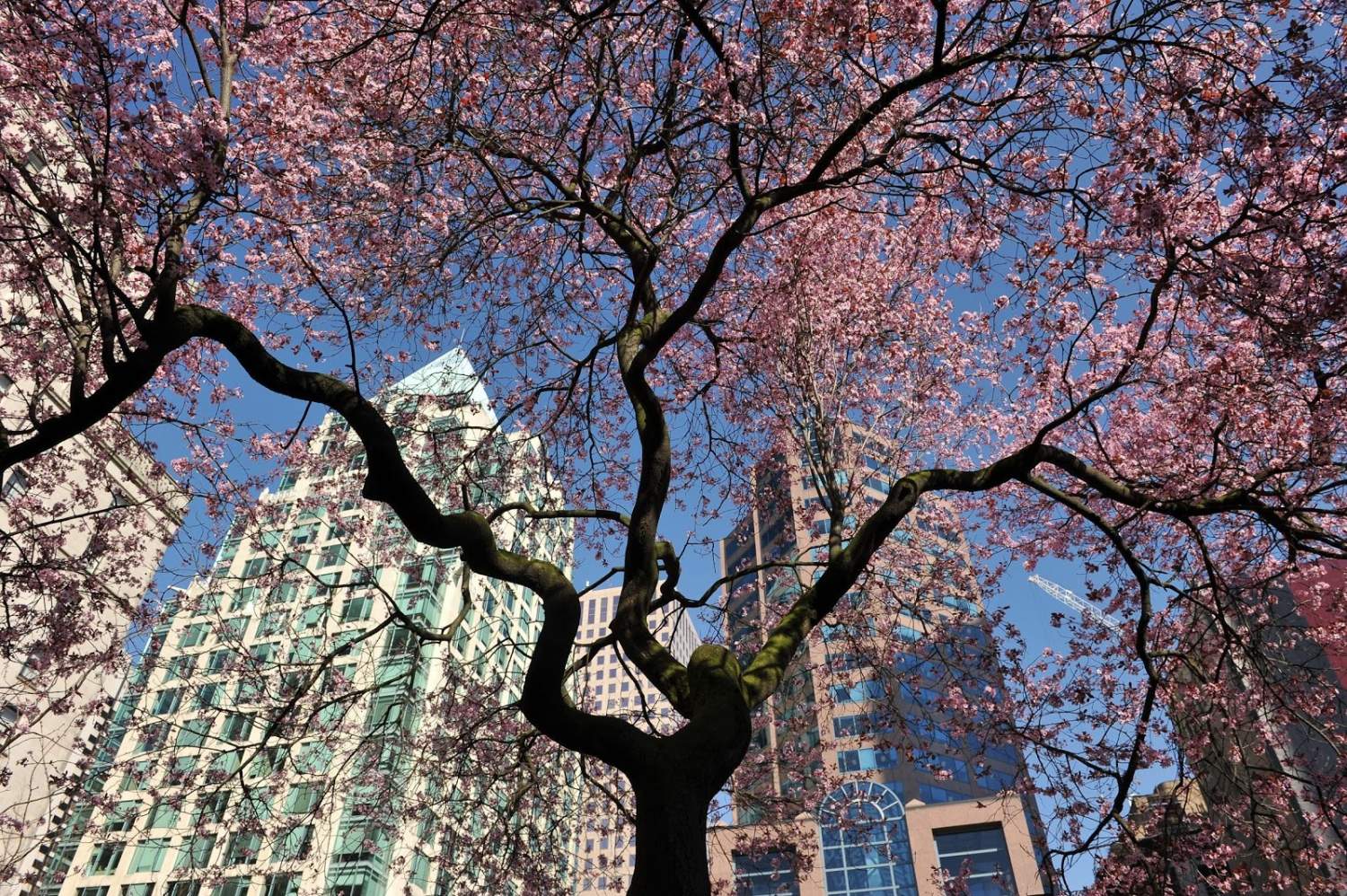 Some of the best viewing spots include Queen Elizabeth Park where you'll also find fabulous mountain views, Nitobe Memorial Garden at the University of British Columbia which offers a more peaceful and traditional Japanese garden setting, and Stanley Park where rows of trees can be found near the formal rose garden and the Japanese Canadian WWI memorial.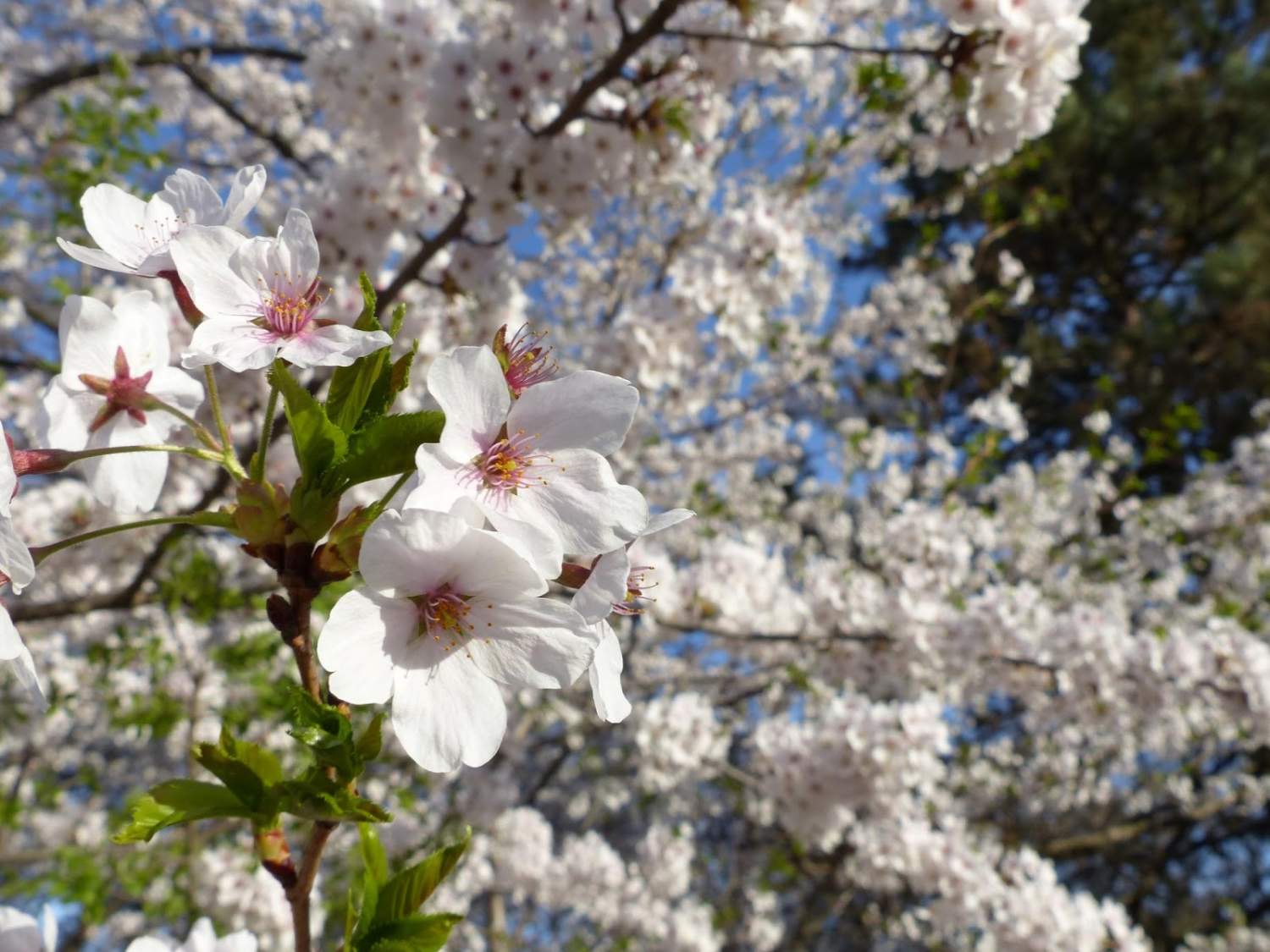 For even more cherry blossom related fun, check out the annual Vancouver Cherry Blossom Festival which celebrates the start of spring with a variety of events including bike rides, art classes and guided walks.
See the city from a kayak
As a coastal city, it seems only fitting that you see Vancouver from the water, so head on down to Ecomarine Paddlesports Centre's locations at Granville Island or Jericho Beach for some kayak-based adventures. From Granville Island see Vancouver's neighbourhoods and attractions from the unique perspective of a kayak or enjoy an evening paddle to see the sunset. The Nature Kayak Tour from Jericho Beach will take you away from the hustle and bustle of downtown, with views of beaches, wildlife such as seals and bald eagles, and the Vancouver sunset.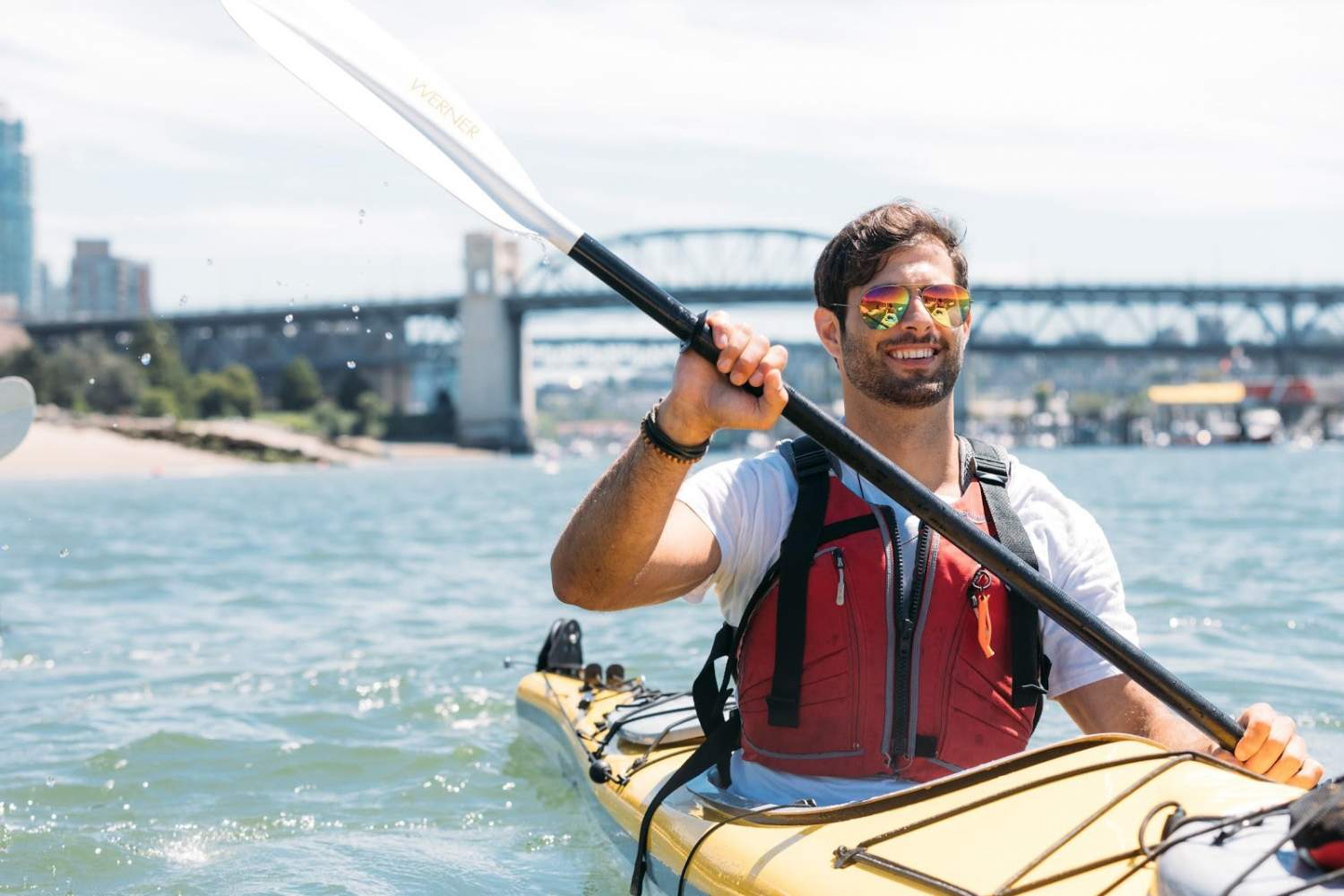 Hit the beach
Beaches probably aren't the first things that come to mind when you think of Vancouver, so you might be surprised to learn that the city is home to a number of them. Kitsilano Beach, or Kits Beach if you're a local, is a popular spot for joggers, volleyball players, sun-worshipers and families. On a warm day you can splash or swim in the huge outdoor, heated pool with its panoramic views of the city, ocean and mountains.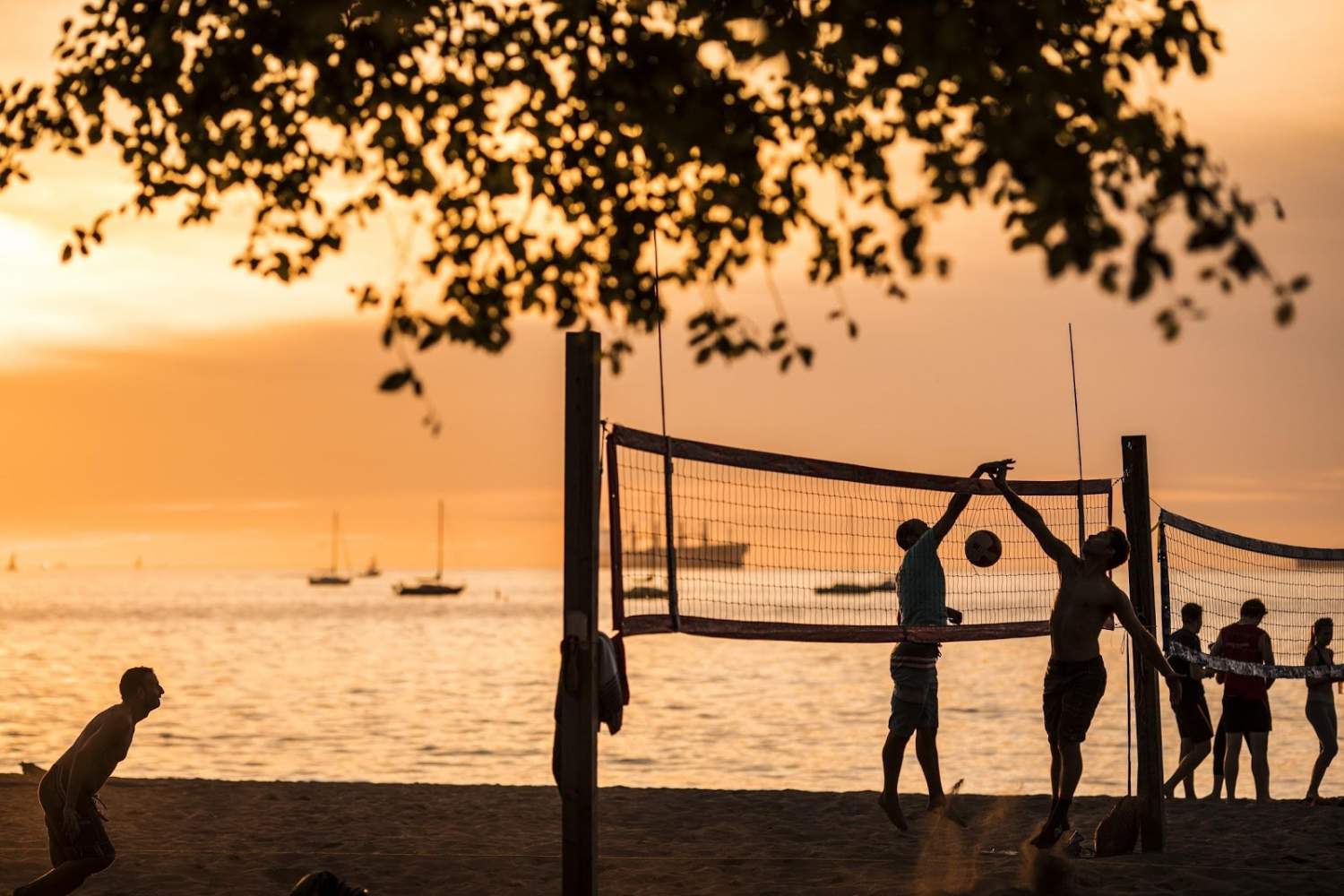 In the West End, a 30 minute walk from downtown, you'll find the peaceful Sunset Beach and English Bay. It's the perfect spot for a picnic and to watch the Celebration of Light international fireworks competition held in late July and early August.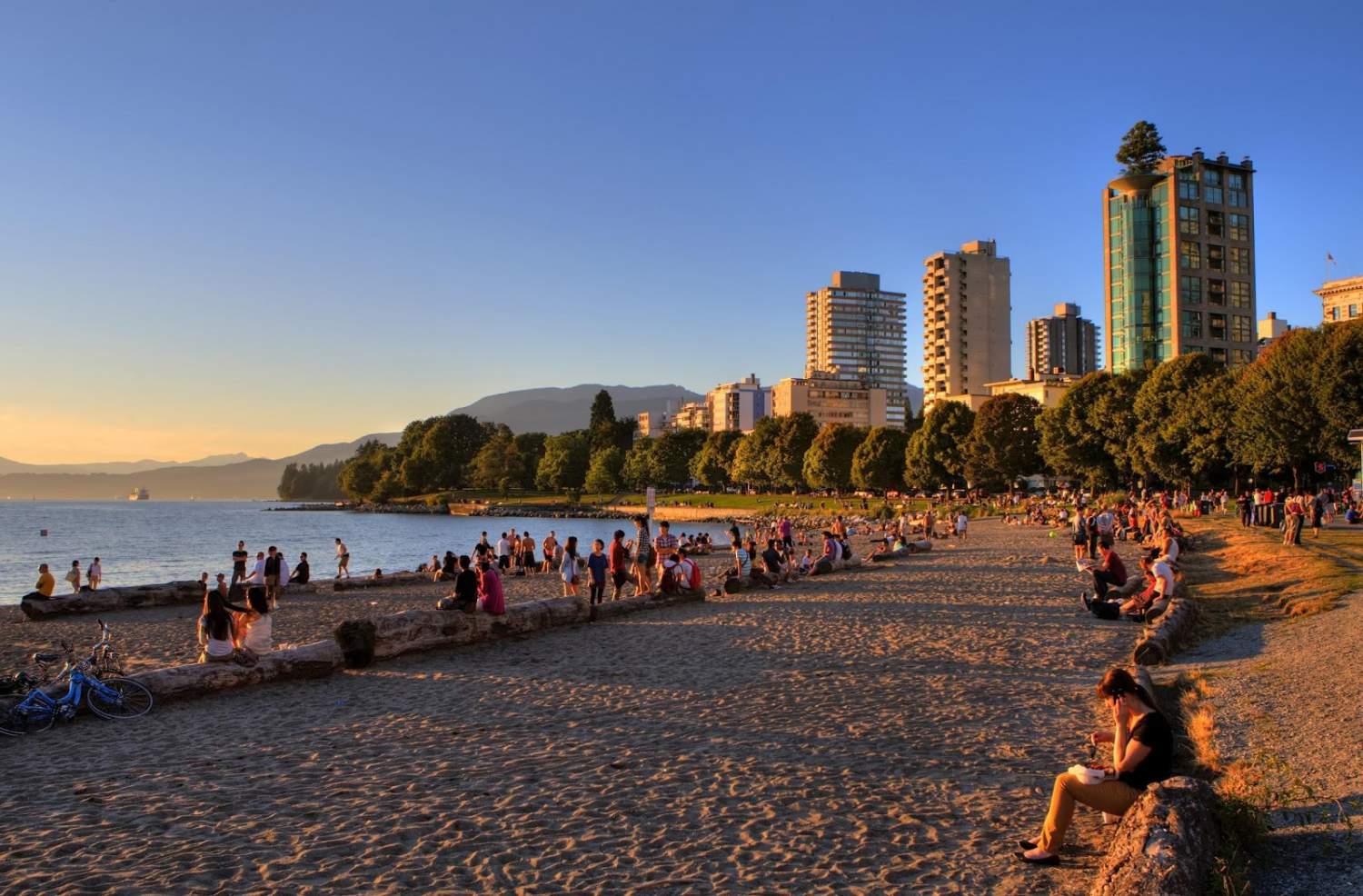 Walk a bit further along the seawall from English Bay and you'll come across Second Beach and its huge heated outdoor pool. The secluded Third Beach is a bit further still. Here you'll be surrounded by trees that shelter you from the hustle and bustle so it's easy to forget that you're in one of Canada's largest cities.  
Indulge in some delicious ice cream
After a warm day down at the beach, what's better than eating an ice cream? In Vancouver you'll be spoilt for choice. Head east of downtown to La Casa Gelato, one of Vancouver's more unique ice cream destinations. Twelve flavours were on offer in 1982 when La Casa Gelato opened, but today you can choose from the 238 flavours in store!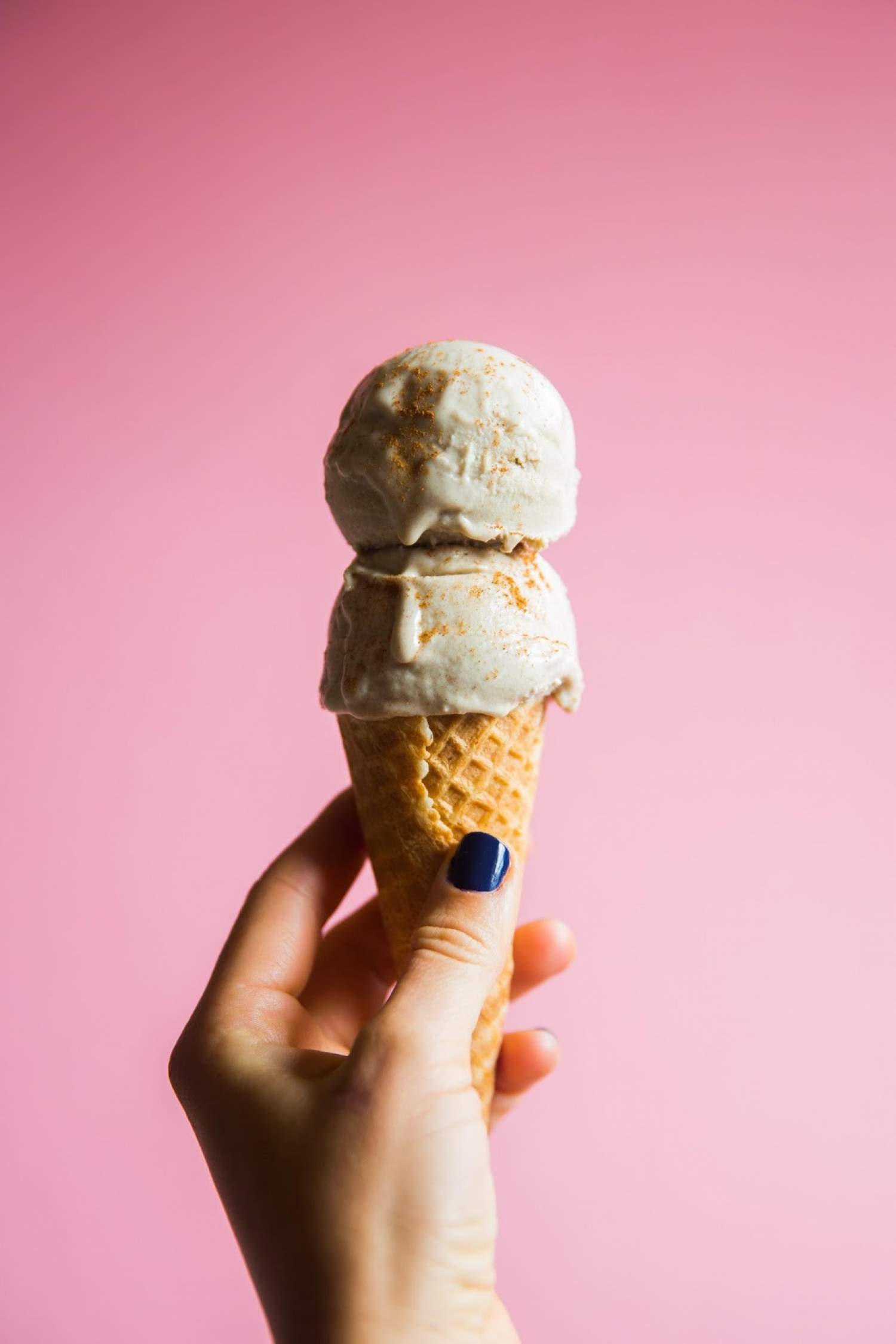 If 238 flavours weren't enough for you, then how about ice cream created by one of the world's most recognized gelato maestros? Uno Gelato, with three locations across the city, was established by James Coleridge, a graduate of Carpigiani Gelato University. Enjoy creative flavours and artisan gelato made from fresh, local ingredients and innovative techniques. There's something for everyone, from classic flavours such as mint chocolate chip and salted caramel to the more adventurous like Akbar Mashti (saffron), and even vegan flavours, such as Midnight Chocolate.
Whale watching
Southern British Columbia is one of the world's best places to see whales, with thousands migrating through waters near Vancouver from March to October each year. Orcas (killer whales) are the stars of the show, with pods of nearly 100 living in the waters near Vancouver Island. It's not just orcas though, as humpback whales, gray whales and minke all inhabit these waters, as well as porpoises, seals, sea lions and a range of seabirds, such as bald eagles and tufted puffins.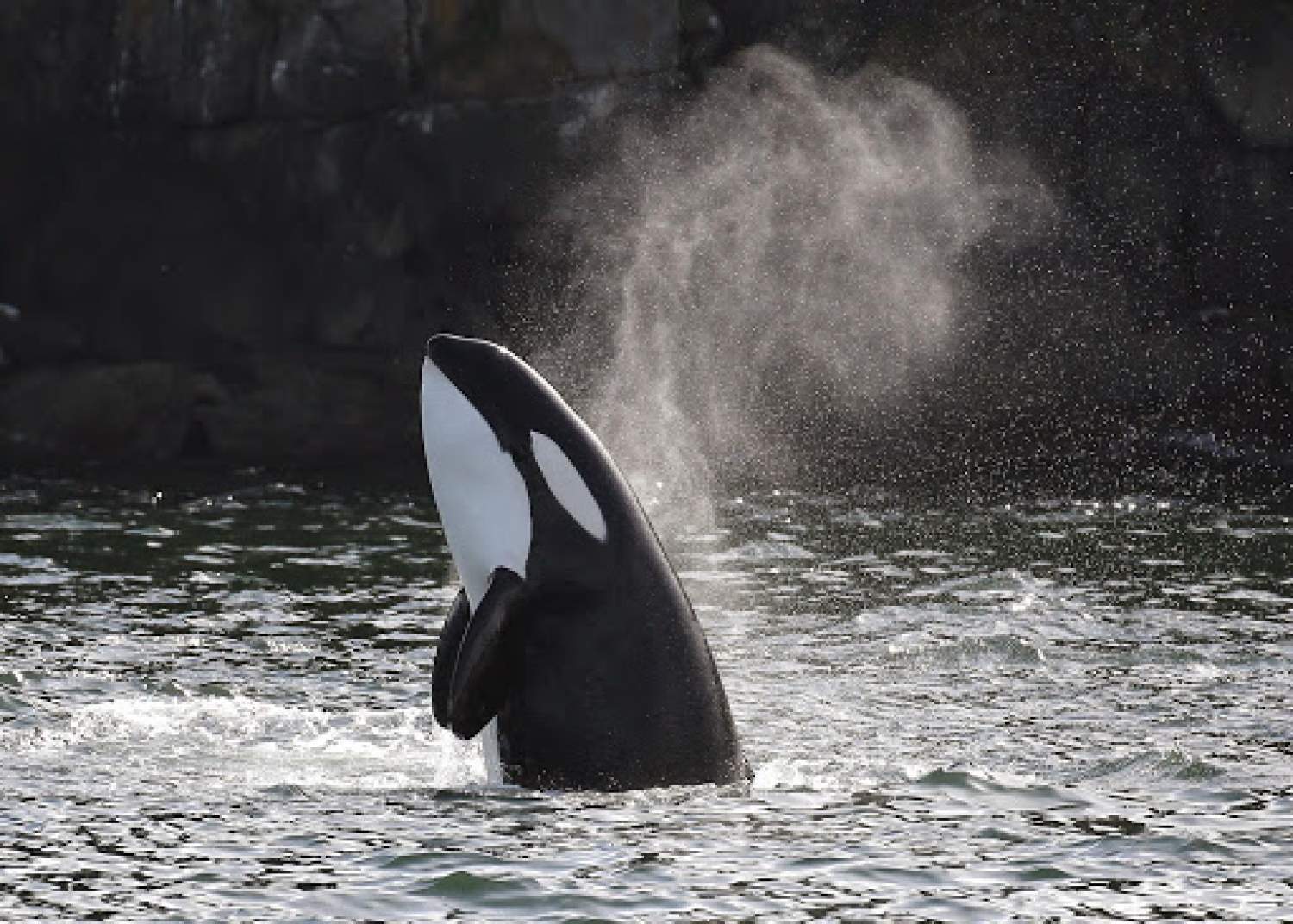 May to October is the prime time for seeing resident southern orcas who feed on the salmon that migrate through the Strait of Georgia. A number of tour operators in Vancouver and other locations in southern British Columbia deliver experiences around the Gulf and San Juan Islands. A variety of watercraft are available for your tour too, from cruisers, to catamarans, high-speed Zodiacs and kayaks.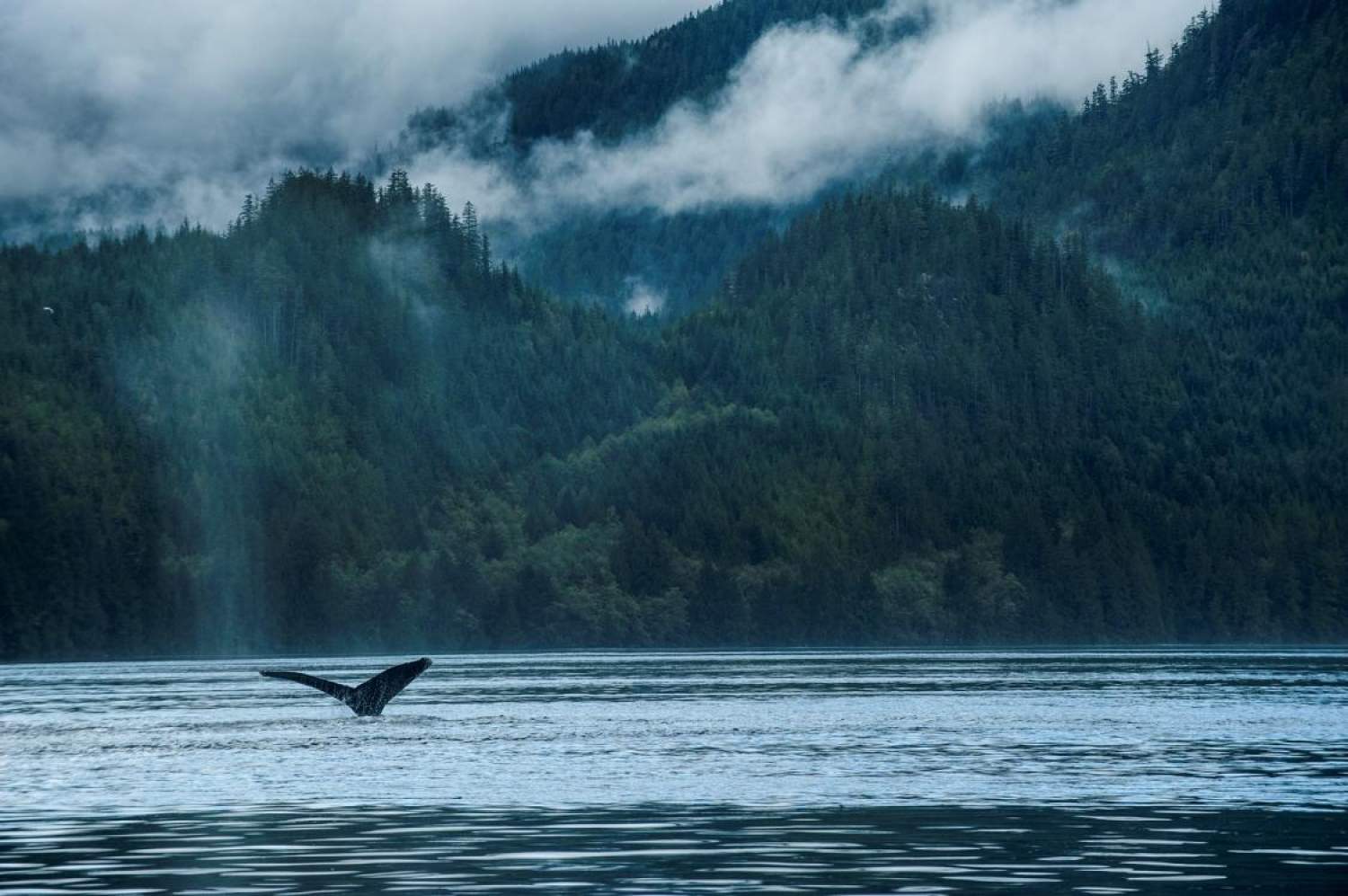 Explore the British Columbian wilderness
If you're looking to venture outside of the city then Parkbus has you covered. It's the perfect way to access the great outdoors with connections from downtown Vancouver to a number of beautiful spots. For pristine turquoise glacial waters with a backdrop of snow-capped mountains head to Garibaldi Provincial Park. The hike to Garibaldi Lake is a challenging 18km round trip but the breathtaking views are well worth it, just make sure to wear proper hiking shoes and pack plenty of water and snacks.
If you're after a slightly easier hike but equally stunning views try Joffre Lakes Provincial Park. The trail here passes three glacial lakes and you can choose either the relaxing short hike to the first one, or continue along the 10km trail to the end where you'll be rewarded with fabulous views of an entire glacier.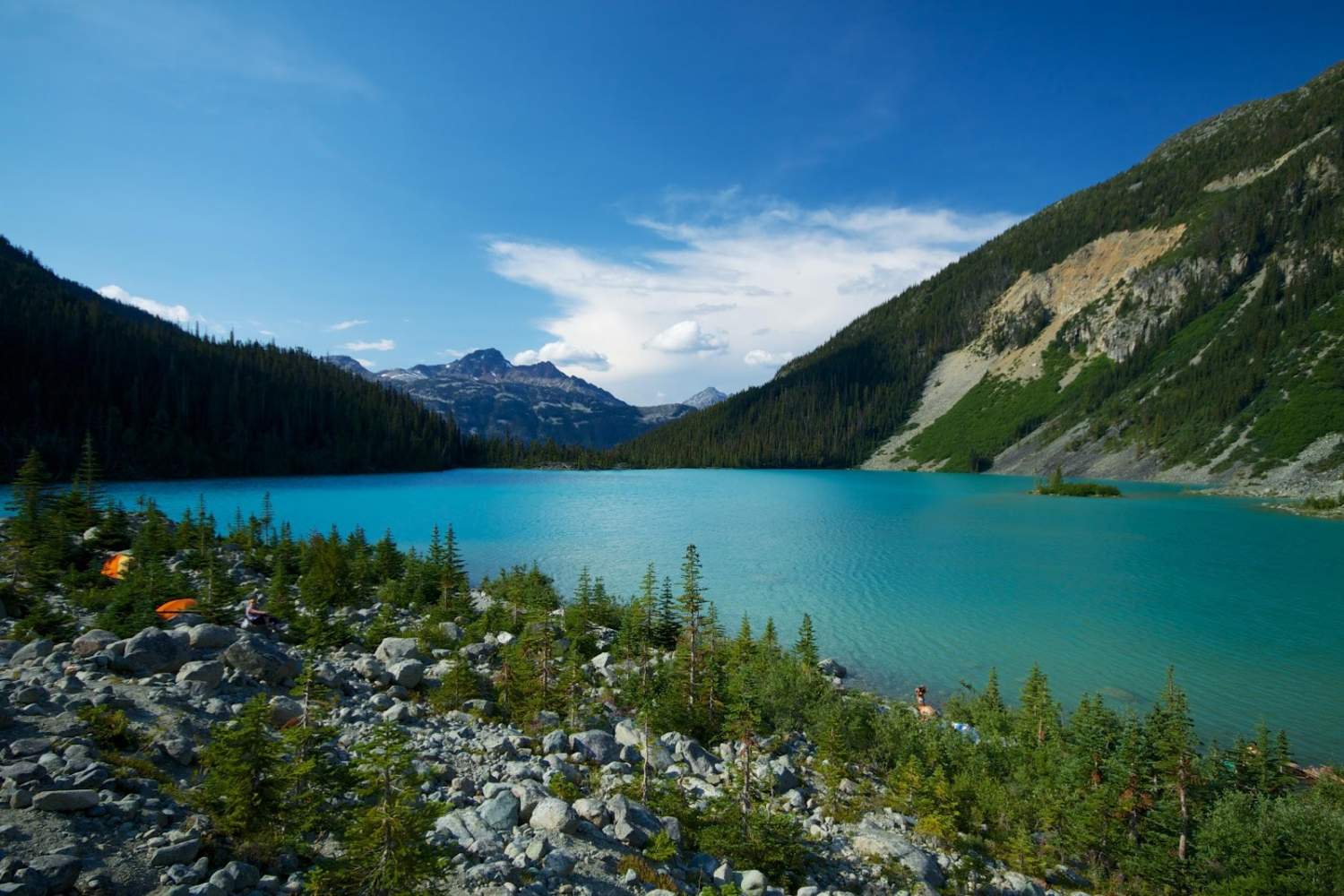 Fly to Vancouver and see the beauty it has to offer.
Cover photo credit: Tourism Vancouver/Clayton Perry
The comments and contributions expressed are assumed only by the author. The recommendations, intentions or opinions expressed are not necessarily those of Transat AT Inc. or its affiliates. See terms of use of the Air Transat website.