A bike tour of Niagara-on-the-Lake (NOTL) gives you a break from your daily busy life and an opportunity to pedal your way into an oasis of calm and natural beauty. This is the place where cyclists can bike slowly, smell the roses and the many thousand other flowers proudly on display in this wee village or zoom along the gorgeous twenty-three kilometre car-free route on the Niagara Parkway Recreation Trail towards Niagara Falls.
Niagara-on-the-Lake has a special spot in the heart of many Ontario cyclists and tourists interested in biking because of its beauty, tranquility, world famous wineries and the many bike paths in and near the village.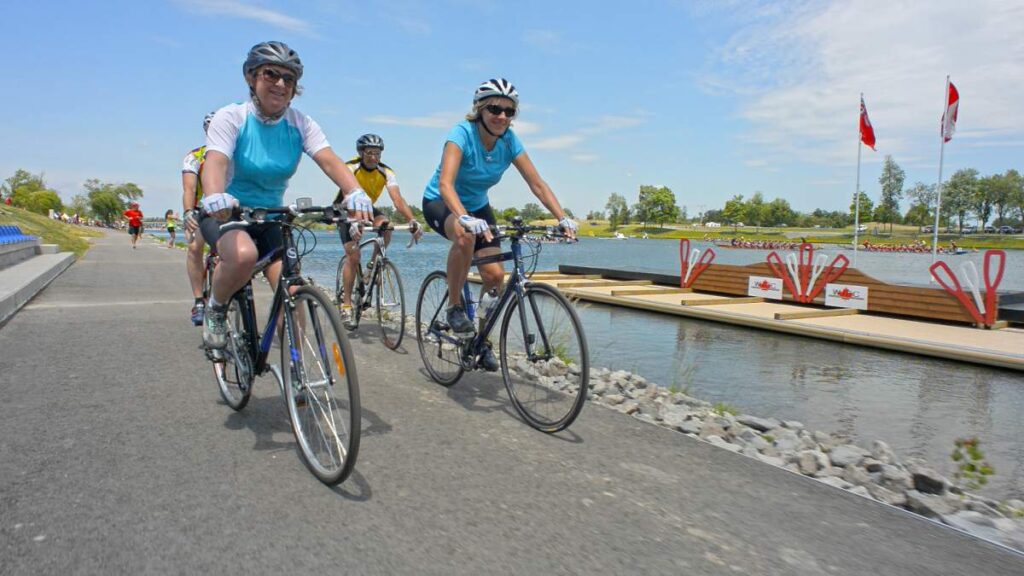 Cycling in Niagara is an ideal active day trip getaway from Toronto, and in fact, biking has become so popular in Niagara they provide a website that specializes in cycling in the region. Check out the Niagara Cycling Tourism site for everything biking in the Niagara region.
Here are our top recommendations for your next biking holiday in Niagara-on-the-Lake.
Easy Biking along Niagara's Winery Trail
So, you haven't ridden a bike in years? Not a fan of cycling up calf busting hills? Well worry not; we've got the perfect bike trail for you. Head over to Niagara's easy peasy, flat as a pancake bike route that takes you directly to some of the top wineries in the region.
You can bike the circle route easily in an afternoon with plenty of stops for wine tastings along the way. Rent a bike from the friendly folks at Zoom Leisure Bikes and enjoy the day!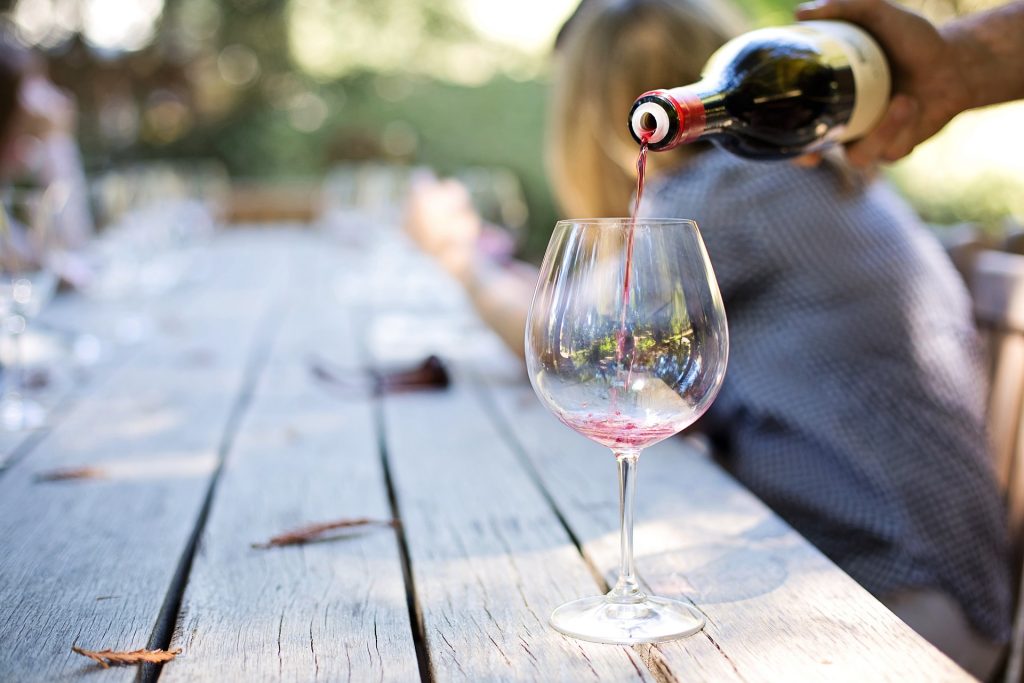 Niagara's Winery Trail – Best Stops on Your Bike Tour of Niagara-on-the-Lake
Niagara is home to almost tens of wineries, with about twenty located in the Niagara-on-the-Lake region. Since you really can't fit in twenty wineries visits in one day, you will need to make some hard choices, we can help with our list of favourite bike friendly and must-visit wineries in this area.
Two Sisters Winery
We have to confess, we stopped at Two Sisters because we loved the name, we quickly discovered that the gorgeous grounds and wine were also very much worthy of a visit. Try the Lush Sparkling Wine, a bit pricey but oh so yummy!
Jackson Triggs Winery
Jackson Triggs Winery is known as Canada's most awarded and popular wine producers and for good reason, they make consistently excellent wine. We loved the sparkling merlot so much we bought two bottles to squeeze into the limited space in our small bike basket.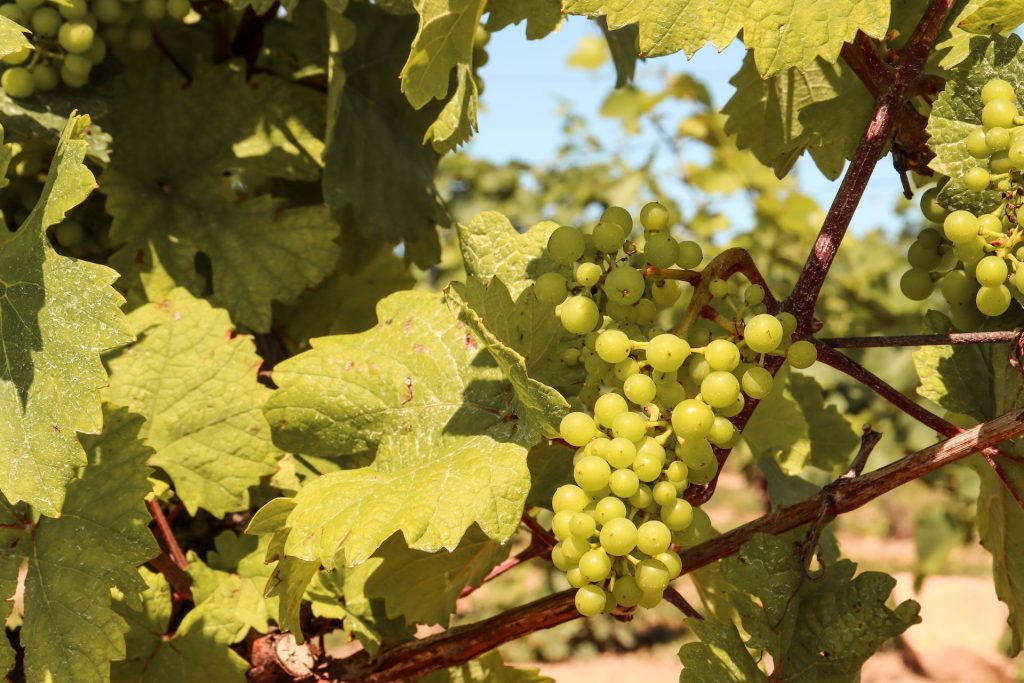 Big Head Winery, Staple of a Bike Tour of Niagara-on-the-Lake
Big Head Winery was recommended to us by the great guys at Zoom Bikes and they were right, this family-run winery may be a bit more laid back than the more established places on Niagara's winery row but there is nothing casual about the wine. They are big on providing very impressive reds, and I was wishing our bike baskets were bigger.
Inniskillin Winery
In 1975 Inniskillin Winery was granted the first winery license in region since the 1920's prohibition era and became Canada's first estate winery. Inniskillin was also one of the first to produce ice wine and they are known for making some of the best in the region, try the sparkling vidal on your visit, it is delicious!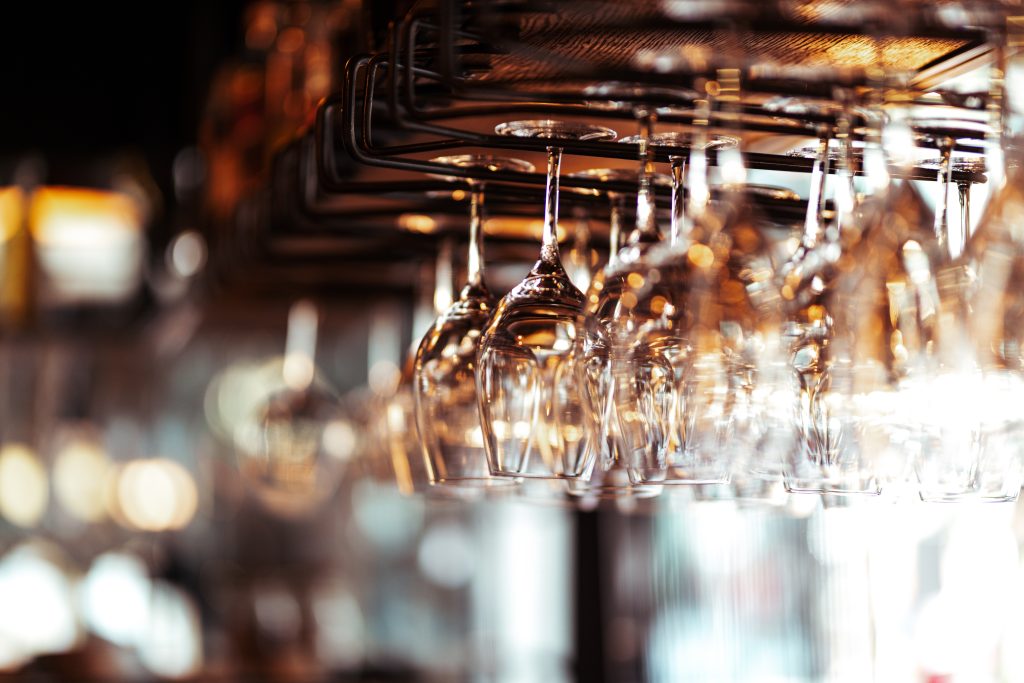 Luscious Lavender
We also discovered Neob, a lovely little lavender boutique and farm during our tour of Niagara wineries and it is well worth a visit especially during the July lavender season. There is nothing better than wandering through a field of fragrant purple lavender on a sunny summer day. Bliss.
Bike Along the Niagara River to the Falls
If you want spectacular scenery and a wee bit more of a challenge on your Niagara biking trip, try cycling the 53 km paved recreation route along the Niagara River towards Niagara Falls. Beware the dip at Queenston, it may be tons of fun on the way to the Falls, but on the way back to NOTL, you may be sporting more of a grimace than a smile on this hill. Some call it steep, we call it just plain painful.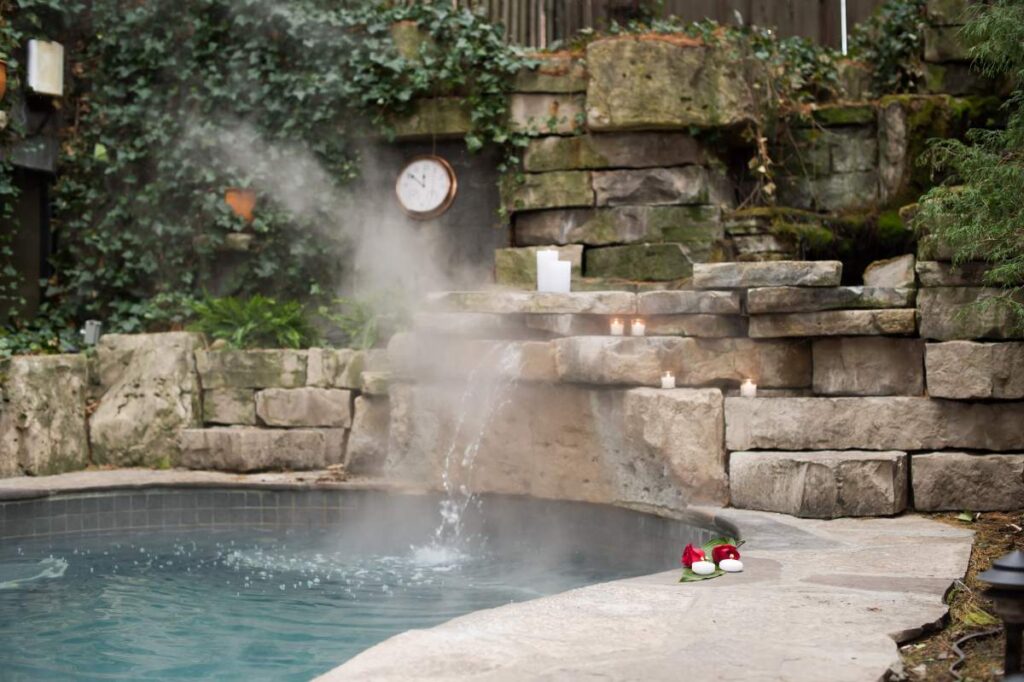 Spa Time on Your Bike Tour of Niagara-on-the-Lake
After a long hot day biking and sipping wine, there is nothing better than to continue the wine experience in a gorgeous outdoor hot spring. Head over to the Pillar and the Post Resort in Niagara-on-the-lake and take advantage of one of the best spas in the area.
Book ahead for a massage, your well-exercised muscles will thank you, then take a dip in the nicest indoor/outdoor hot spring spa we have ever visited. It is a particularly special treat during the autumn and winter season, when the outdoor weather is chilly but the water is so very steamy and oh, so magically lovely.
No matter the cycling itinerary you choose, these ideas will keep you busy all day long and have you wanting to come back in no time to bike Niagara-on-the-Lake!
The comments and contributions expressed are assumed only by the author. The recommendations, intentions or opinions expressed are not necessarily those of Transat AT Inc. or its affiliates. See terms of use of the Air Transat website.