Slow down and smell the sea on two perfect day trips from Vancouver. We think an island day trip is a must on any Vancouver vacation, after all how can you resist? The west coast is dotted with rugged islands, each more beautiful than the next. Hop on the ferry and head over to Bowen Island or perhaps take a cute little seaplane to Victoria on Vancouver Island. These two top island picks make for a fun day adventure from Vancouver and are a great way to truly experience the beauty of British Columbia's West Coast.
A Bowen Island Day Trip from Vancouver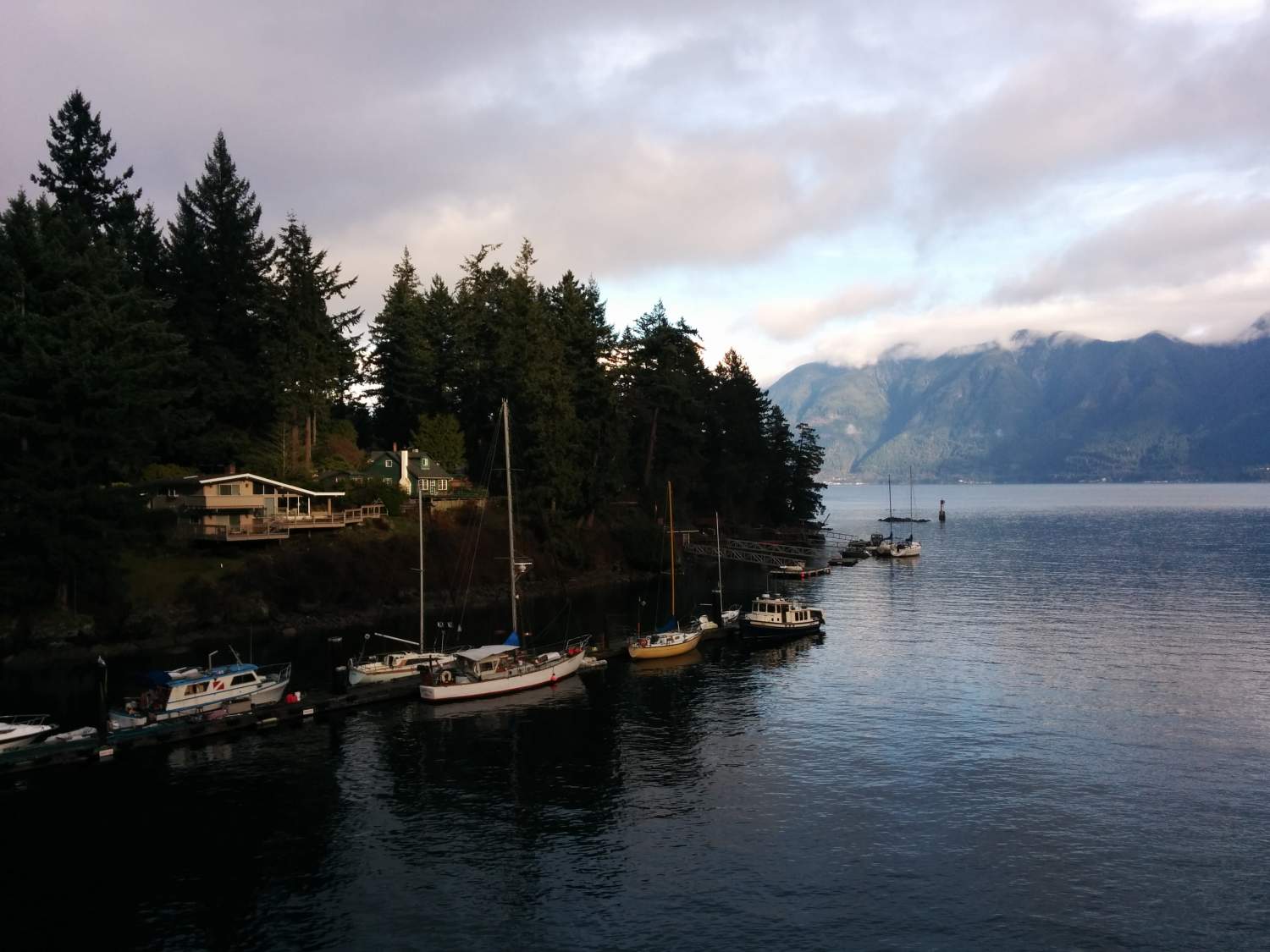 Bowen Island is a fast and fabulous day trip from Vancouver. This is the place to get away from it all, relax, and get a bit physical. You can kayak, hike, and climb a mountain, all in one day. Getting to the island is easy, head to Horse Shoe Bay for a short but pretty twenty minute ferry ride from western end of Vancouver's North Shore. You can take your car, bike, or walk on the tiny island; but we recommend biking for a fun and fit day out. The ferry lands in Snug Cove and you can be on a kayak, paddling in the ocean within minutes of getting to the island. Bowen Island Sea Kayaking offers both hourly rentals and tours ranging from three hours to full days.

Our favourite hike on Bowen Island is short and sweet, a mere 15-minute walk up the hill to Artisan Square, which is located about a kilometre west of Snug Cove. You can explore the many art galleries and shops on the square as the island is famous for having has the fourth highest number of artists per capita in all of Canada. A must visit is the Artigiana Milanesi Cashmere Tailor, the shop makes handcrafted cashmere items with wool from Milan, Italy. So beautiful! We also loved the Arts Pacific Gallery, an artist co-operative selling work done by many of the island's best artists.

For a much more challenging hike, head up to Mount Gardner for spectacular views and a perfect photo op of Vancouver and the Sunshine coast, this will be your favourite Facebook or Instagram post. The hike takes about four to five hours round trip, and it gets steep in spots so don't forget to bring water! We recommend taking the Skid Trail Handloggers route up to the North Summit, and then follow the North Summit Trail to the mountain summit. There is a helicopter pad at the top, a perfect resting or picnic spot. For more hiking options check out the hiking section on the Bowen Island website.

End your day on Bowen Island with a visit to the Lime and Moon Pie Company in Snug Cove, you deserve a slice of yummy pie after your active day out! Our favourite is the Apple Raspberry Pie with Chocolate Crust. The combination of tart Granny Smith apples, sweet raspberries, and chocolate makes for a beautiful looking and tasting pie. It is oh so good!
Day Trip to Victoria on Vancouver Island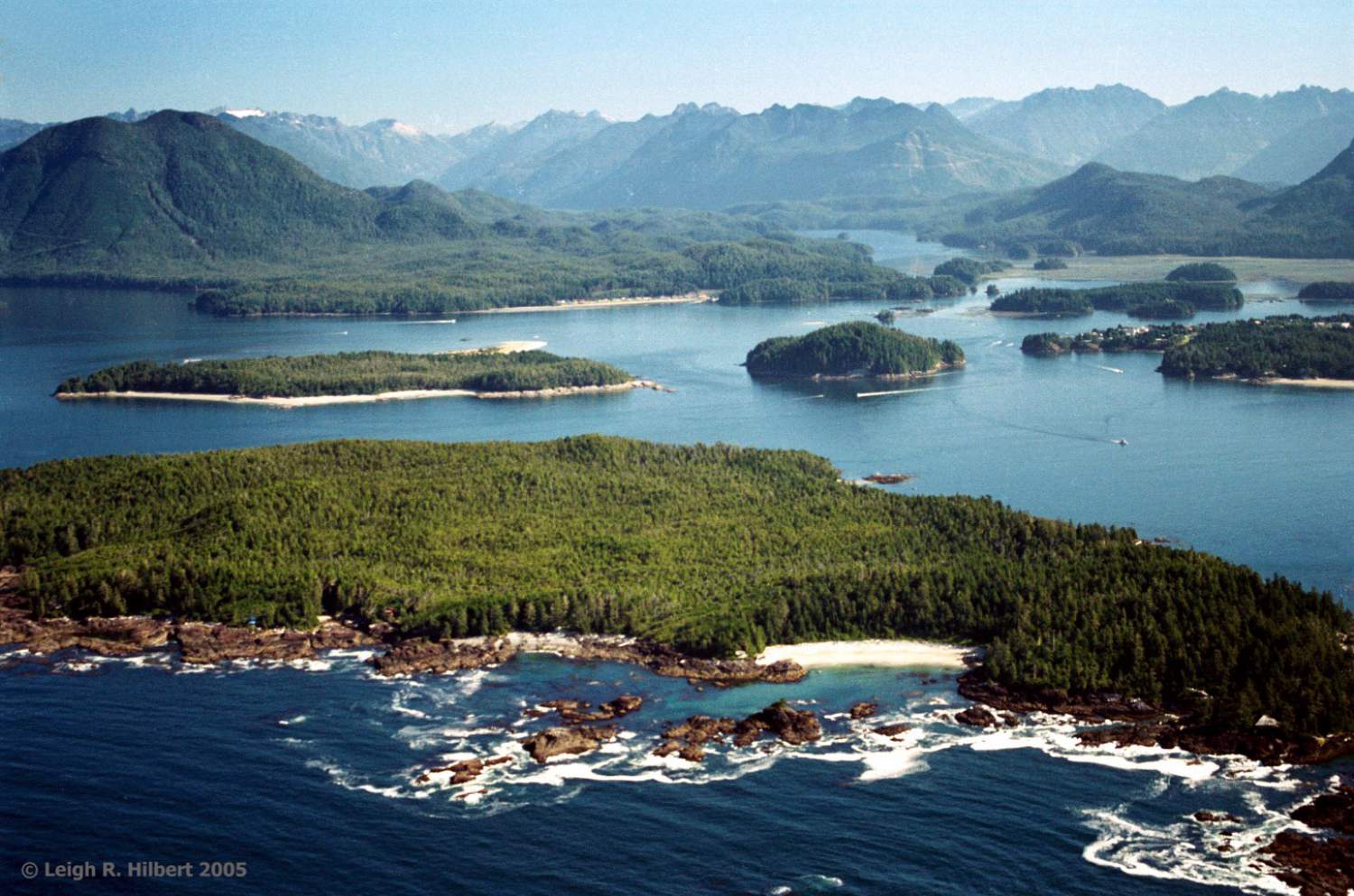 Getting to Victoria on Vancouver Island can be almost as much fun as being there. Book the "Ultimate Day Tour" with the Prince of Whales Whale Watching Fleet and you might even spy a whale or two on your way over to Victoria. You'll be sailing on the Salish Sea Dream, the newest addition to the fleet on a leisurely four-hour trip to Victoria, this tour also includes a visit to the famous Butchart Gardens. Tip: Be sure to dress in layers, it can be cold on the water even during the summer months.

The fastest and most exciting way to get to Victoria is on one of Vancouver's tiny seaplanes that take off daily from downtown Vancouver. Climb aboard a Harbour Air floatplane in the city's downtown harbour and within about half an hour you'll be strolling along the streets of Victoria, how cool is that?

Another easy option for getting to Victoria is with the BC Ferries Connector, a bus and ferry service that operates on a daily schedule between the two cities. You can board the bus in Vancouver and fours hours and a ferry ride later you will arrive in Victoria. You can also travel to Vancouver Island with your car, but you need to remember that you will have to arrive at the Tsawwassen Ferry Terminal at least an hour before departure to get on a ferry.
Things to Do in Victoria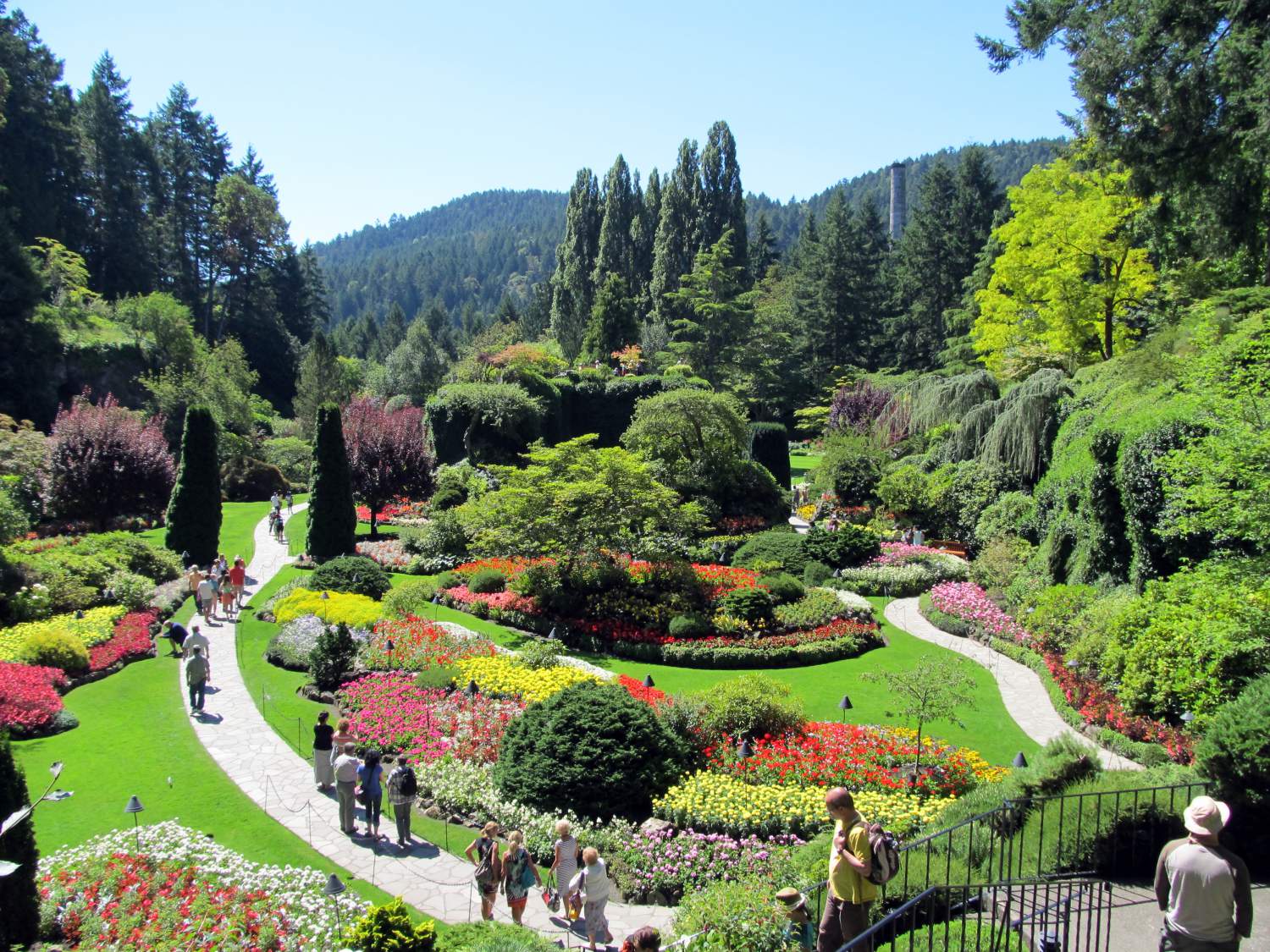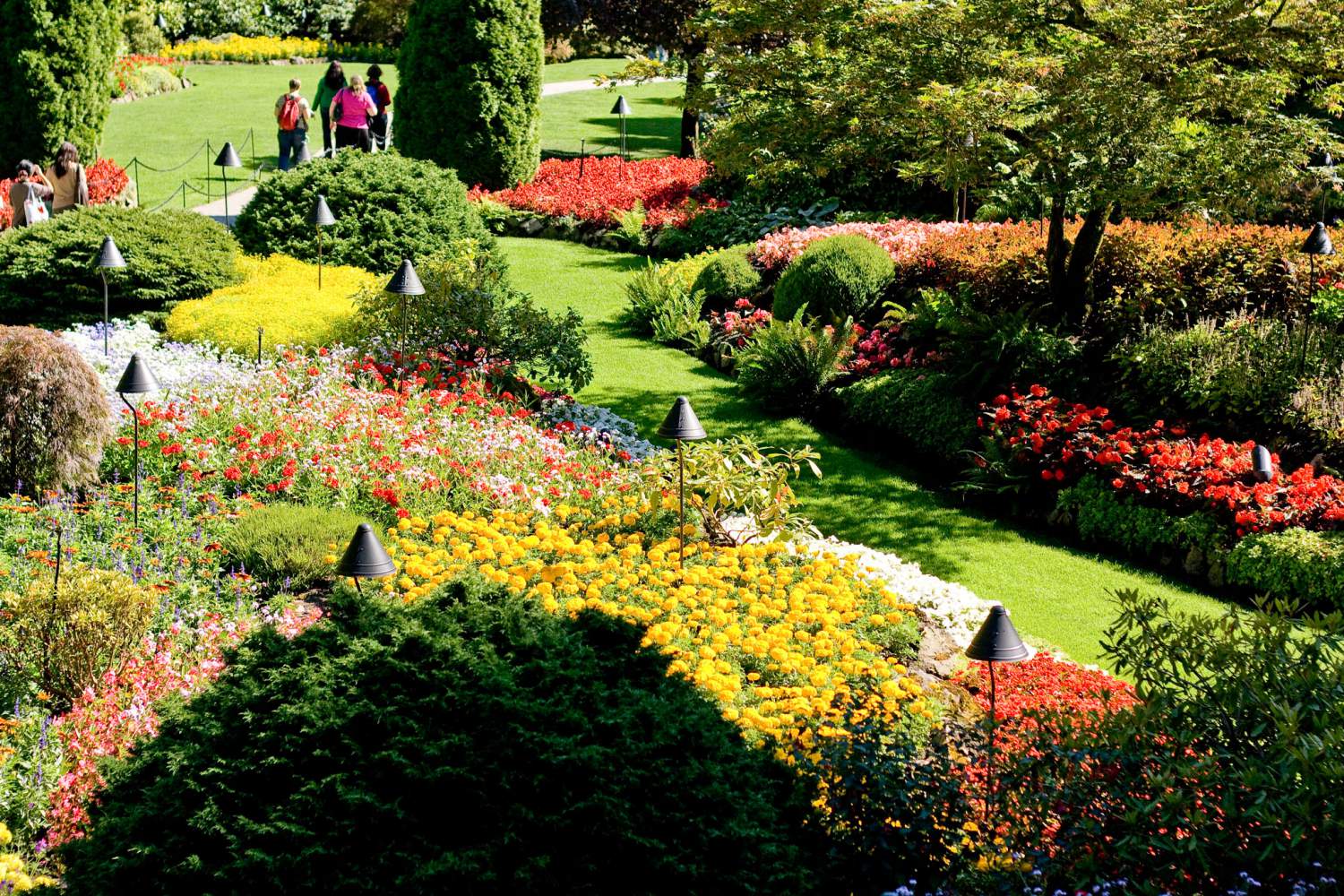 A walk in Victoria's Inner Harbour is never boring, this busy seaport is the heart of the city and is always bustling with artists, buskers on the streets, and planes and boats on the water. If you are lucky enough to visit on a Saturday or Sunday during the summer be sure to check out the Steamship Terminal and watch the water taxi ballet. You will fall in love with the choreography of the "ballerina" Ferry Captains!

Butchart Gardens is one of Victoria's most popular attractions with close to a million visitors a year. The Butchart family, who still owns and runs the attraction, established this private and lovely collection of gardens over one hundred years ago. The National Geographic Society has included the gardens in their list of Top Ten Magnificent Gardens and they have also been designated a National Historic Site of Canada. Even if you typically never visit or appreciate gardens, this one is special. We recommend that you let yourself be inspired by its majesty and beauty.

Head over to Fisherman's Wharf, which is about a twenty minute walk from Victoria's Inner Harbour, and check out the fabulous and funky houseboats in the Floating Home Village. Do some seal and people watching while you settle in for a picnic lunch with food from the many food stalls or grab the best fish and chips ever from Barb's, a local favourite for over thirty-two years.
Get moving and plan your trip to Bowen Island or Victoria now. It has never been easier to book your visit and experience two of the best island day trips from Vancouver!
The comments and contributions expressed are assumed only by the author. The recommendations, intentions or opinions expressed are not necessarily those of Transat AT Inc. or its affiliates. See
terms of use of the Air Transat website.