Amsterdam is famous for its cool bicycle culture and for good reason. The city's reputation as one of the world's most bike friendly cities has developed over the years with its focus on making bike transportation an easy choice for commuters. The traffic calmed streets and about 400 kilometers of bike paths has made the biking experience in Amsterdam a way of life for commuters and an irresistible draw for tourists. After all who can resist hopping on an awesome Dutch style bike for a city tour while visiting Amsterdam? It is a wonderful and efficient way to see the sights, but visitors need to remember that it is a busy city, with millions of bike commuters.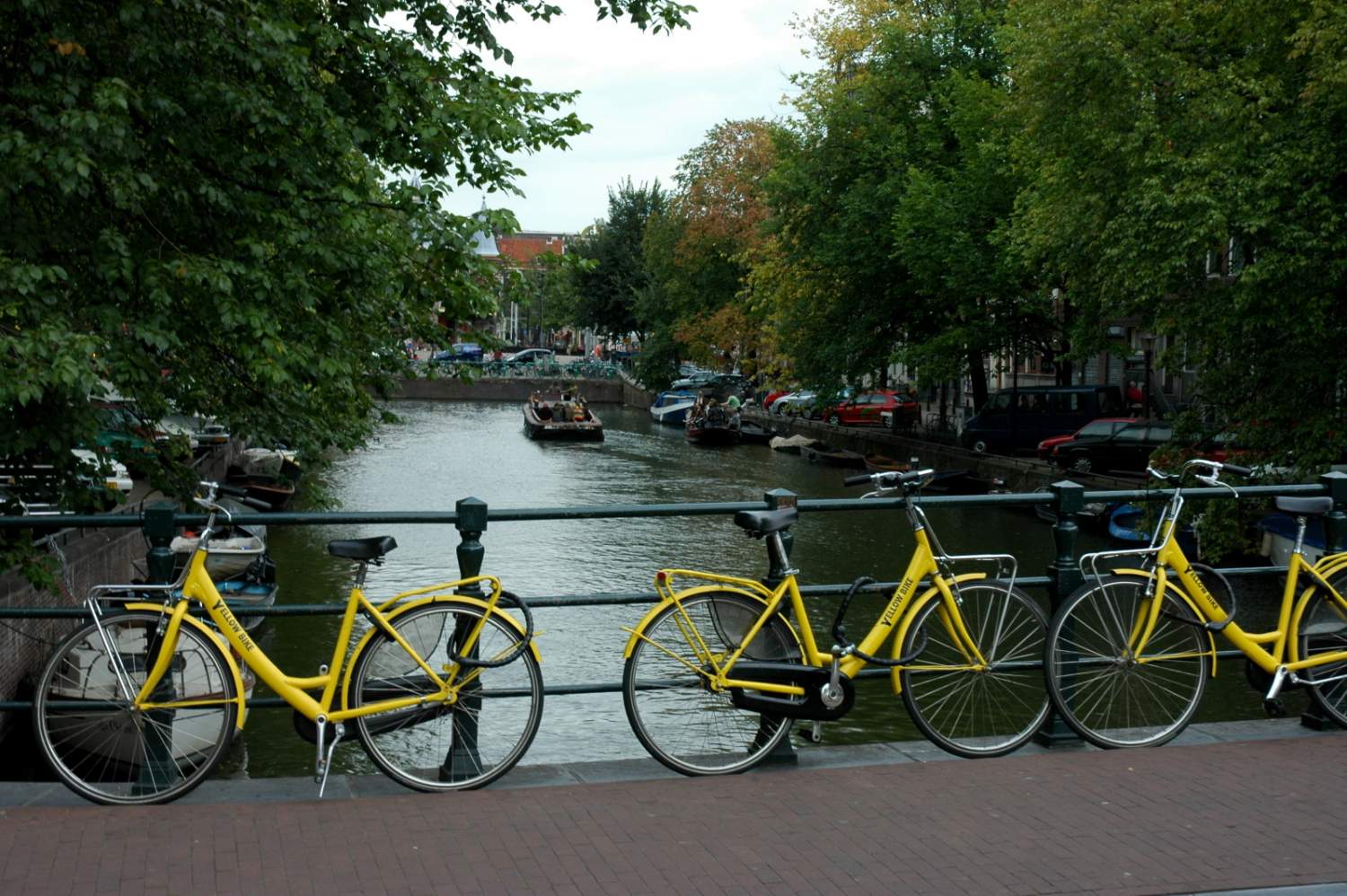 When visiting the capital of the Netherlands we prefer heading out to the countryside or along the coast when traveling on a bike. The hardcore city bike commuters are practically nonexistent and the biking is relaxed and sublime. With our two top biking trips from Amsterdam you can explore the sand dunes on Texel Island or cycle your way to Muiderslot Castle and along the Rhine canal. Both routes are easy and such a fun way to explore the Netherlands.
Blissful Biking along Texel Island
We loved biking on Texel Island for several reasons; the main one is that it is flat as a pancake, so even though it is a relatively large island you can easily cover a lot of ground in a short amount of time. Texel Island is located about 120 km from Amsterdam along the northern coast of the Netherlands and is easily reached via train or bike, making it a great choice for either an overnight trip or a weekend journey from the city. Attractions include the famous Texel brewery, golden sand beaches, gorgeous dunes, and a brilliant red lighthouse at the north end of the island. If you are very lucky you might come across a herd of wild horses during your visit.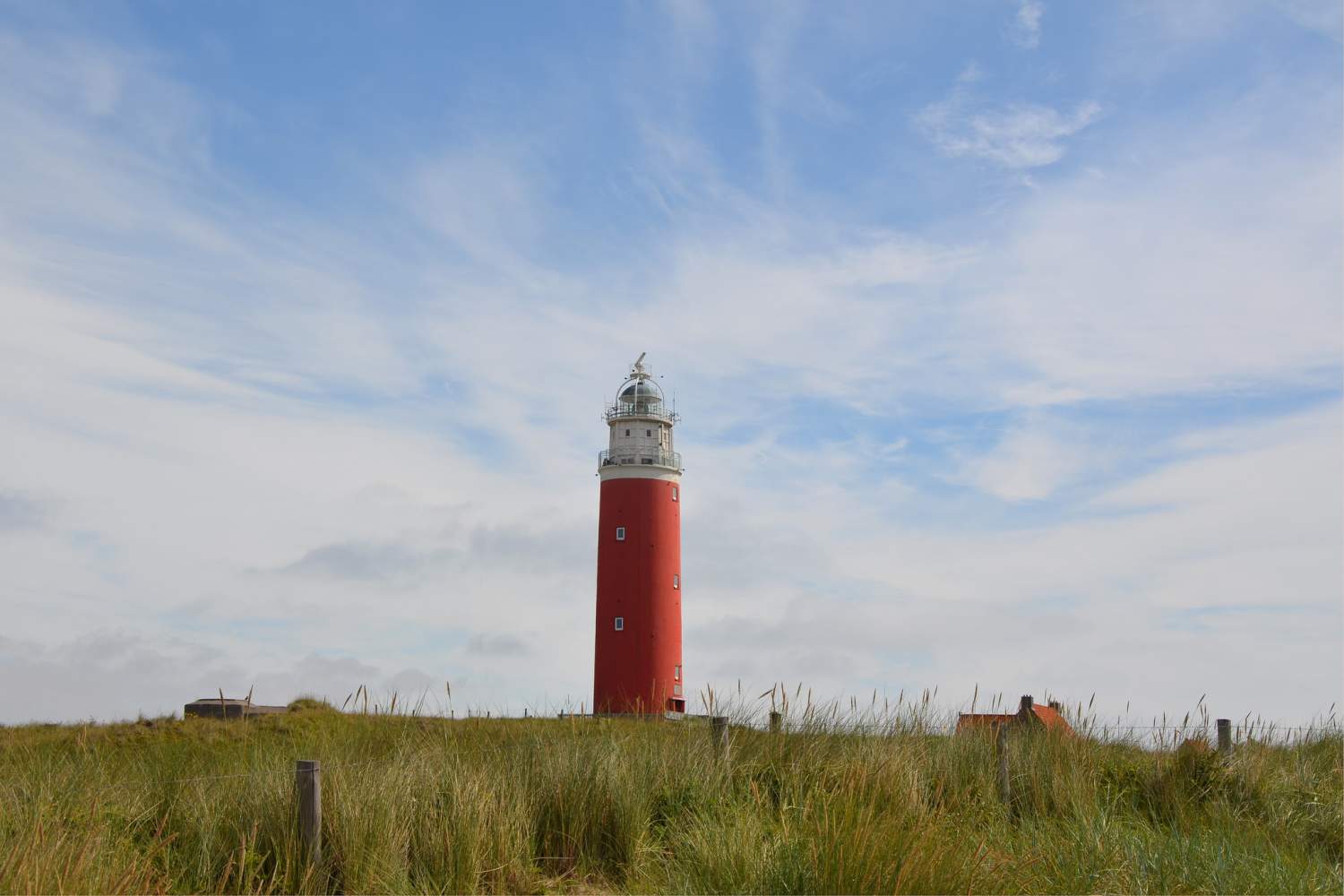 If you've arrived via train and need to rent a bike during your stay on the island, there is a bike rental shop located conveniently near the ferry landing in Den Hoorn. Your first stop on the island should be Den Burg, Texel's largest village where you can head over to the tourism office to get up-to-date information about island activities and perhaps pick up some yummy Texel cake at the Bakker Timmer Bakery. This gingerbread like cake was one of our favourite snacks while biking; there is something truly delicious about the taste of ginger and spices combined with island salt air.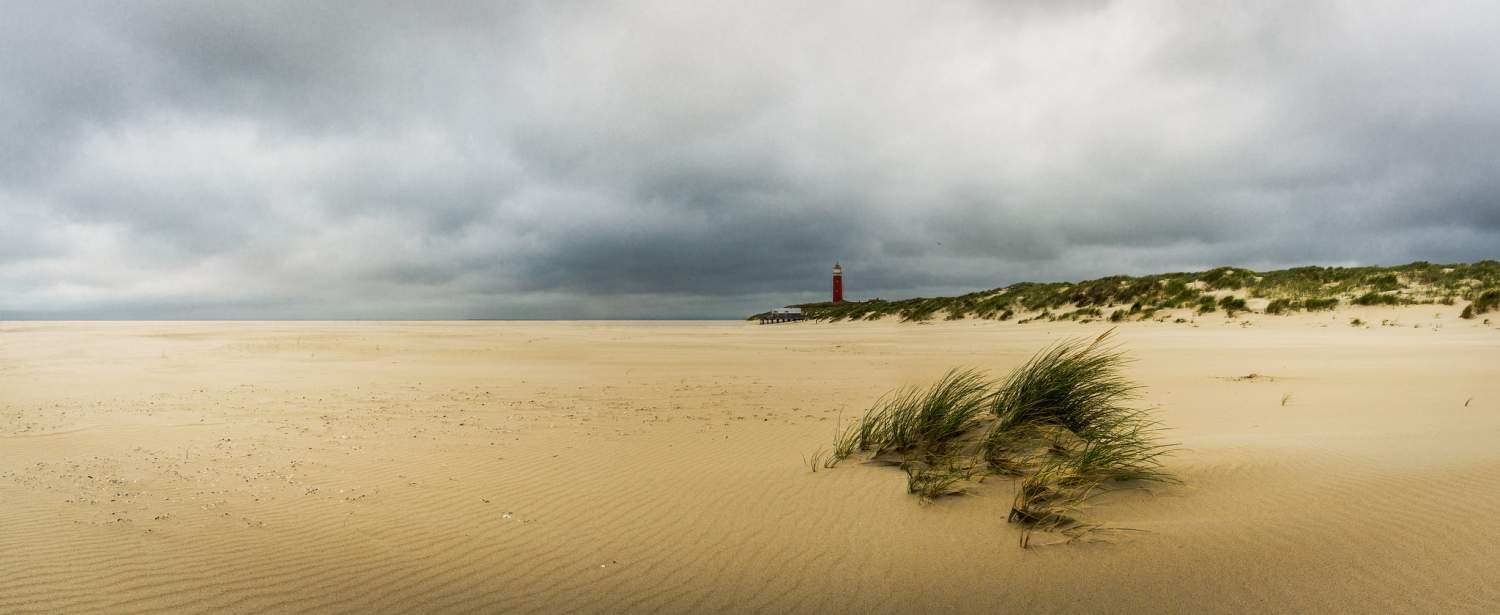 The star attraction on Texel Island is Duinen van Texel National Park, which covers the entire west side of the island. It is big and it is spectacular. This is where you should slow down to island time, relax and explore the vast natural attractions found all along the coast of Texel. During your visit to the Park you can spend some serious beach time on about 30 km of golden sand beaches; explore Texel's famous dunes, and climb the 118 steps up to Texel's Red Lighthouse for a panoramic view of the island. The national park is also home to all sorts of cute creatures; you'll spot tons of migratory birds, playful seals, sweet baby lambs in the spring, shaggy cows and the elusive wild horses. If you are fortunate enough to come across a herd, stop, don't approach the horses, this will scare them off, stop, stay still and quietly enjoy this magical moment. There is simply nothing more special than watching a herd of free horses thundering across open grassland.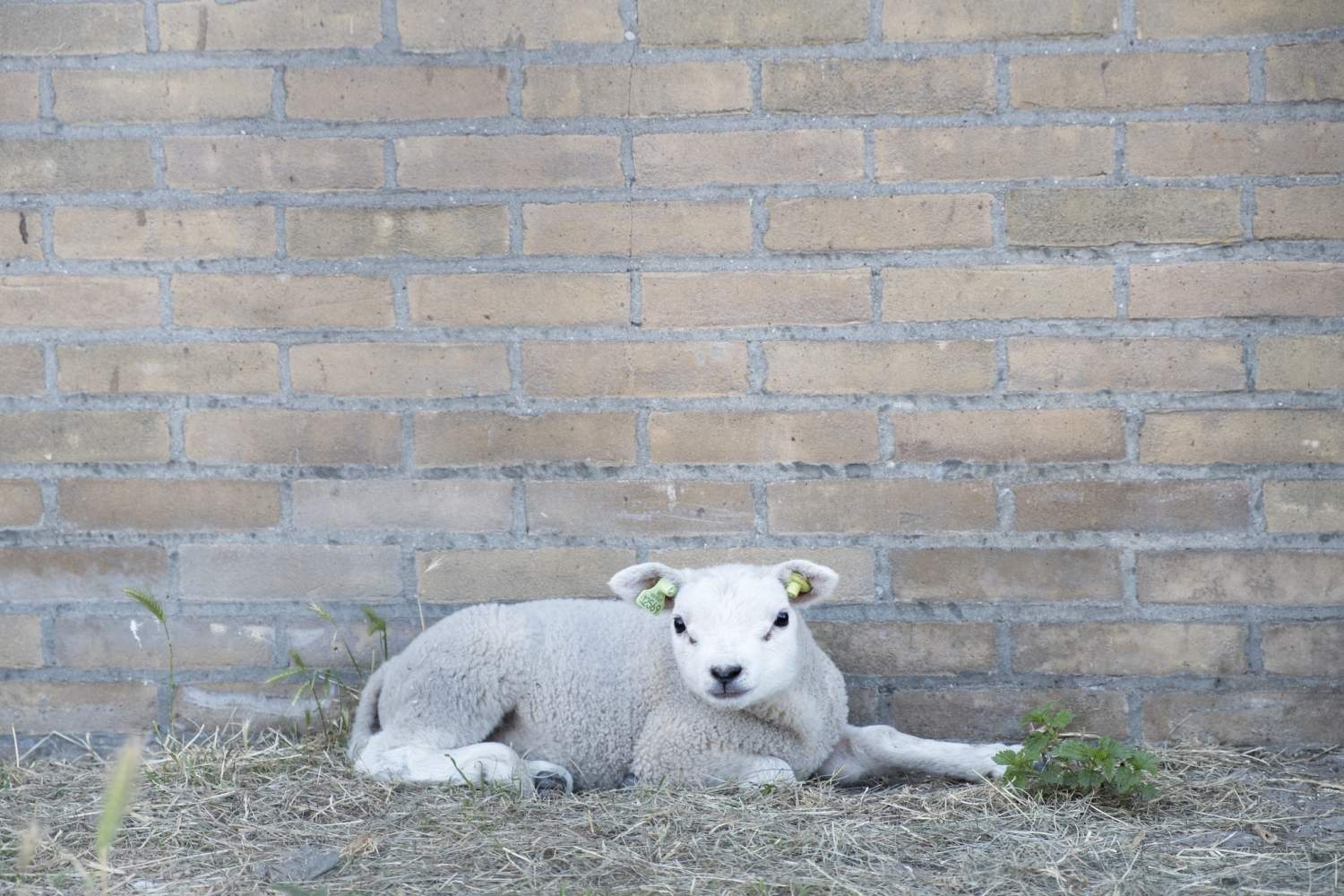 End your visit to Texel with a stop at the small fishing village of Oudeschild, this is also the home of the Texel Brewery, where you can pick up some samples of fine brew or take a brewery tour. The village is also home to many wonderful seafood restaurants; one of our favourites is Visrestaurant't Pakhuus or 'The Warehouse.' If you're having a hard time choosing just one entrée from the menu, go ahead and order the Texel six course tasting menu with shrimp, oysters and lobster, oh, my. After all you've earned it after your grand bike tour of Texel Island!
A Castle and Cycle Tour from Amsterdam to Muiderslot
If you want to head out of Amsterdam for a quick day trip and would love to visit a castle while in Europe, we suggest you take a leisurely 17 kilometre bike ride to Muiderslot Castle. Muiderslot Castle knows that many visitors from Amsterdam will be travelling by bicycle and they've developed a great detailed route guide and day planner for the journey.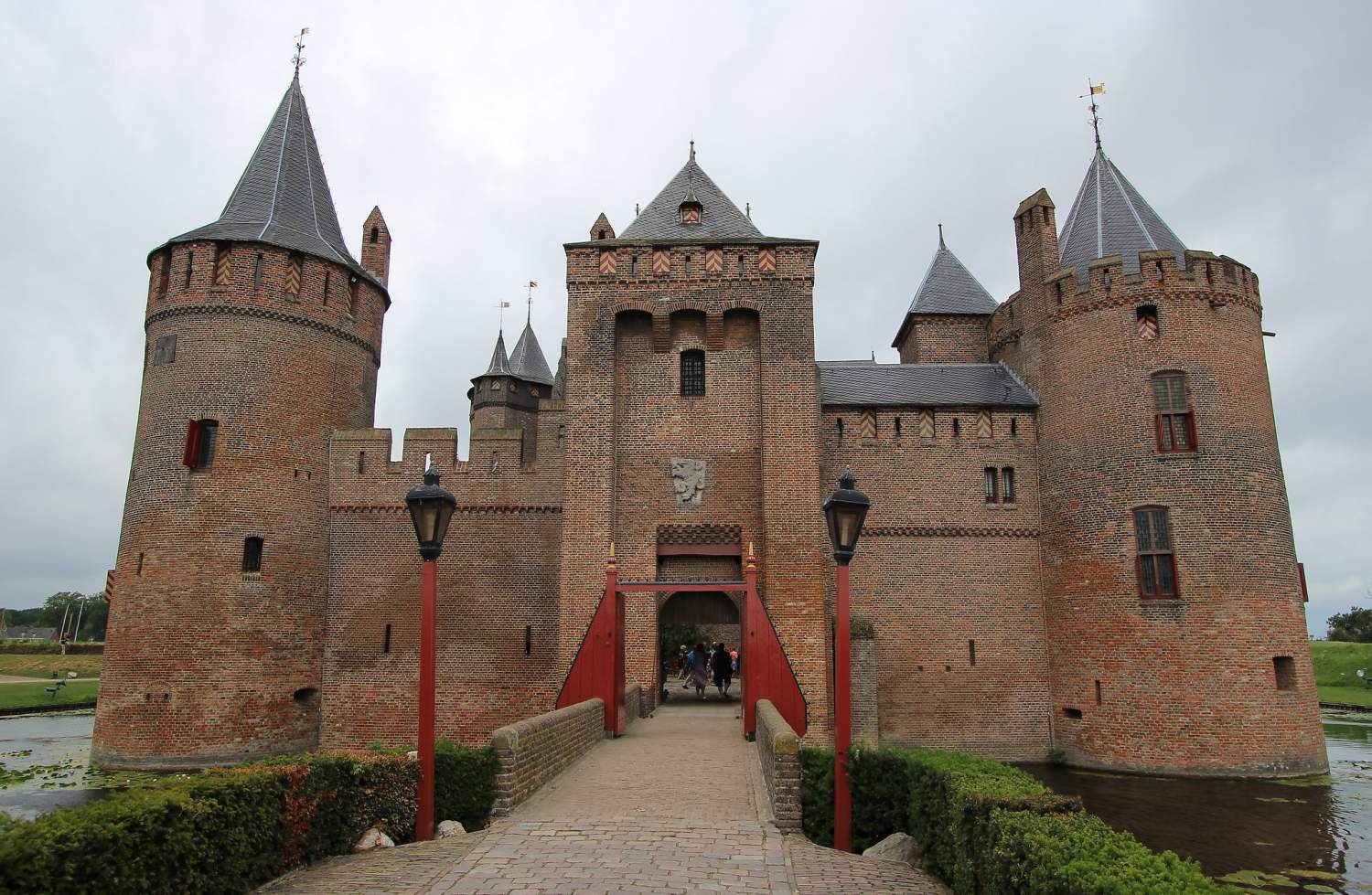 The cycle route travels mostly along ancient Netherland Rivers and the Amsterdam-Rhine canal, with stops at Muiderslot Castle and the pretty little town of Weep. The stunning medieval castle provides a fascinating glimpse of Netherlands history, as well as gorgeous gardens and a stunning water view. After your castle visit, cycle your way to Weesp and stop for an ice cream break at Nelis' Ijssalon in the centre of town. This popular ice cream parlour is almost worth the bike ride from Amsterdam alone. Our favourite flavour?
Maraschino cherry ice cream, lemon sherbet or hazelnut, hmmm, maybe all of the above? Book with Air Transat and start planning your exciting Amsterdam biking trip today.
Cover photo credits: Tomasz Baranowski
The comments and contributions expressed are assumed only by the author. The recommendations, intentions or opinions expressed are not necessarily those of Transat AT Inc. or its affiliates. See terms of use of the Air Transat website.