Deciding on where and when to go on vacation can be a difficult decision. Once those decisions are made there are a million things you need to think about. How long do I go for? What will I wear? What is the weather like there? How much money do I need? What language to they speak? What will I do when I am there? What will I eat when I am there?
Have you ever thought…What will I drink when I am there?
Vacation cocktails
Many tourists drink like tourists when they go on vacation. Making safe choices of draught beer or pre-made slushy frozen cocktails offered up by many resorts.  However this is the time you should be thinking outside the coconut and taking some risks with your libation choices. Especially if you are staying at an all-inclusive, your beverages are paid for so what do you have to lose? Other than your memory of the day's festivities if you indulge a little too much.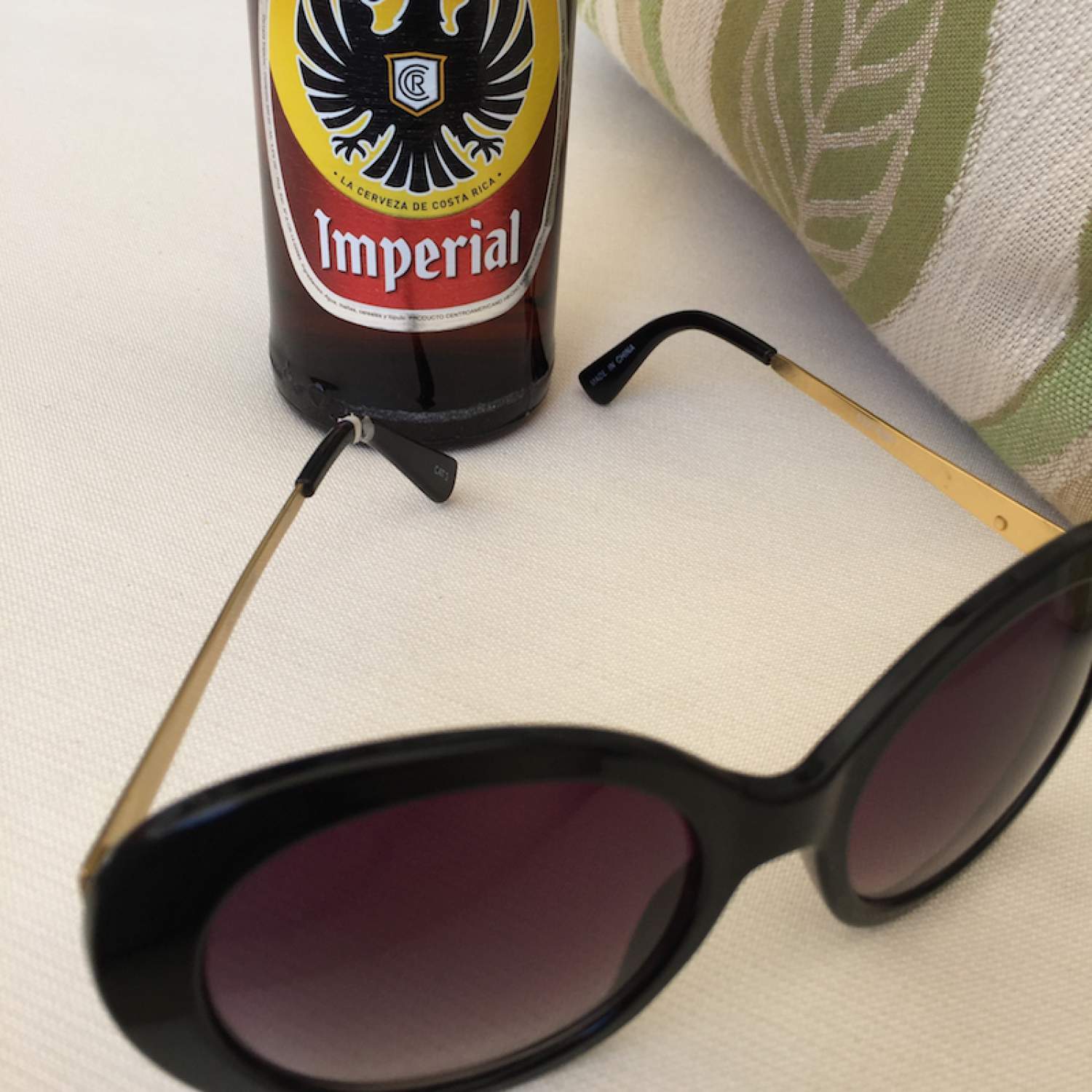 Your resort bartenders are just that, bartenders. They love to create and experiment with local liqueurs, juices and trends. Many take it very seriously and have won awards for some of their tasty creations. At the Dreams Las Mareas in Costa Rica, you could drink a different amazing creation every day and night of your vacation. The traditional drink of Costa Rica is Cacique Gauro. A clear liqueur manufactured from sugar cane that is high in alcohol and has a slightly sweet flavour. They use it in so many of their amazing libations, the Green Monster being my favorite. An amazing mixture of Rum, Cacique Gauro, passion fruit, lime and mint. It's basically a health drink.
The key to learning about and trying new mixology mixes is quite simply by asking. Don't be shy! Start chatting with the local bartender and ask questions about their local ingredients, cocktails and what their signature cocktail is. You however have to be aware of the things you do not want in your cocktail. Many vacation cocktails are loaded with simple syrup, a very sweet water sugar combination. This is inexpensive and makes any beverage extremely sweet and easy to drink. However there will be nothing easy about the next morning. Never be afraid to let the bartender know that you want something authentic and a real taste of their country. It is amazing what new flavor combinations you will find and bring back with you, an unexpected souvenir to give you a taste of your amazing vacation at home.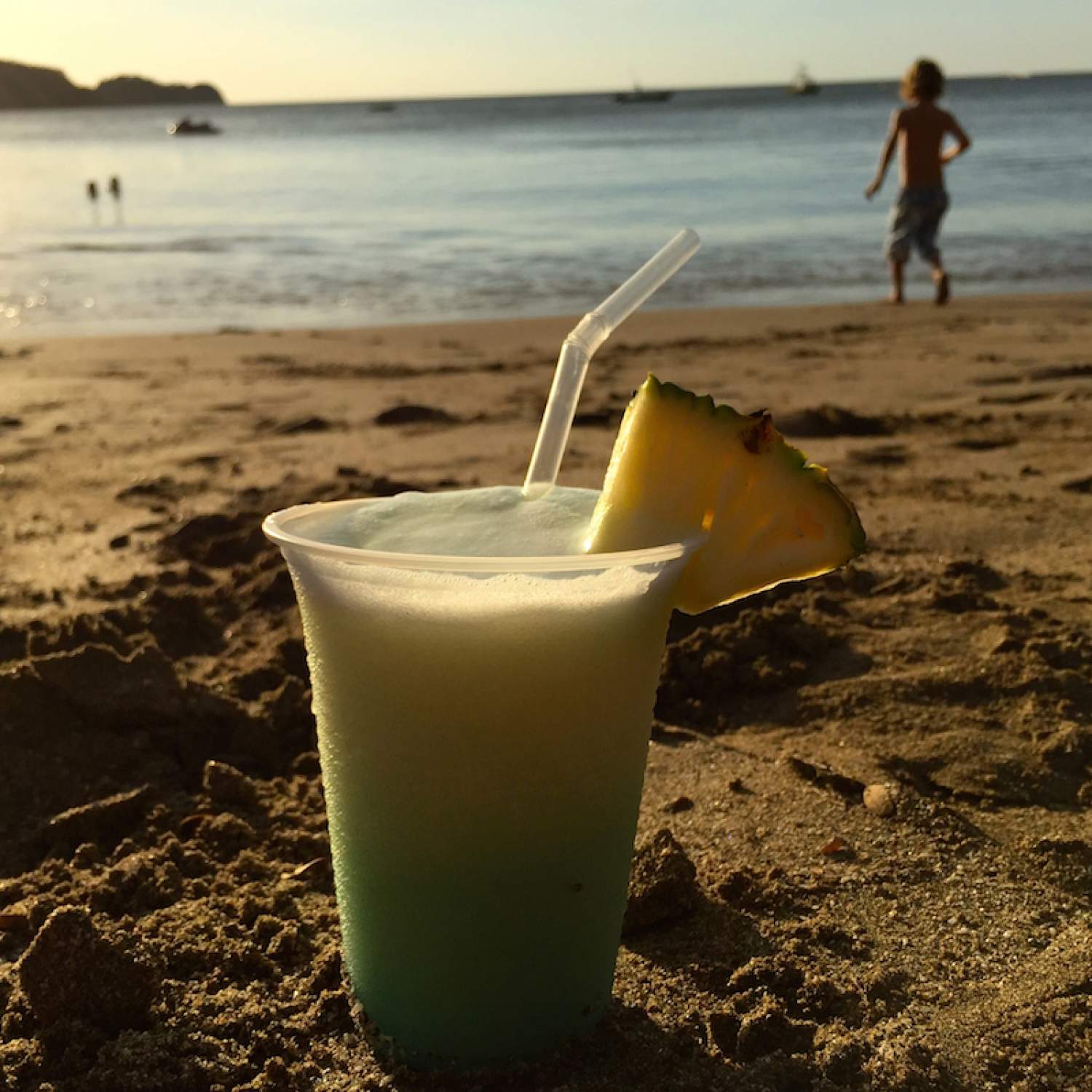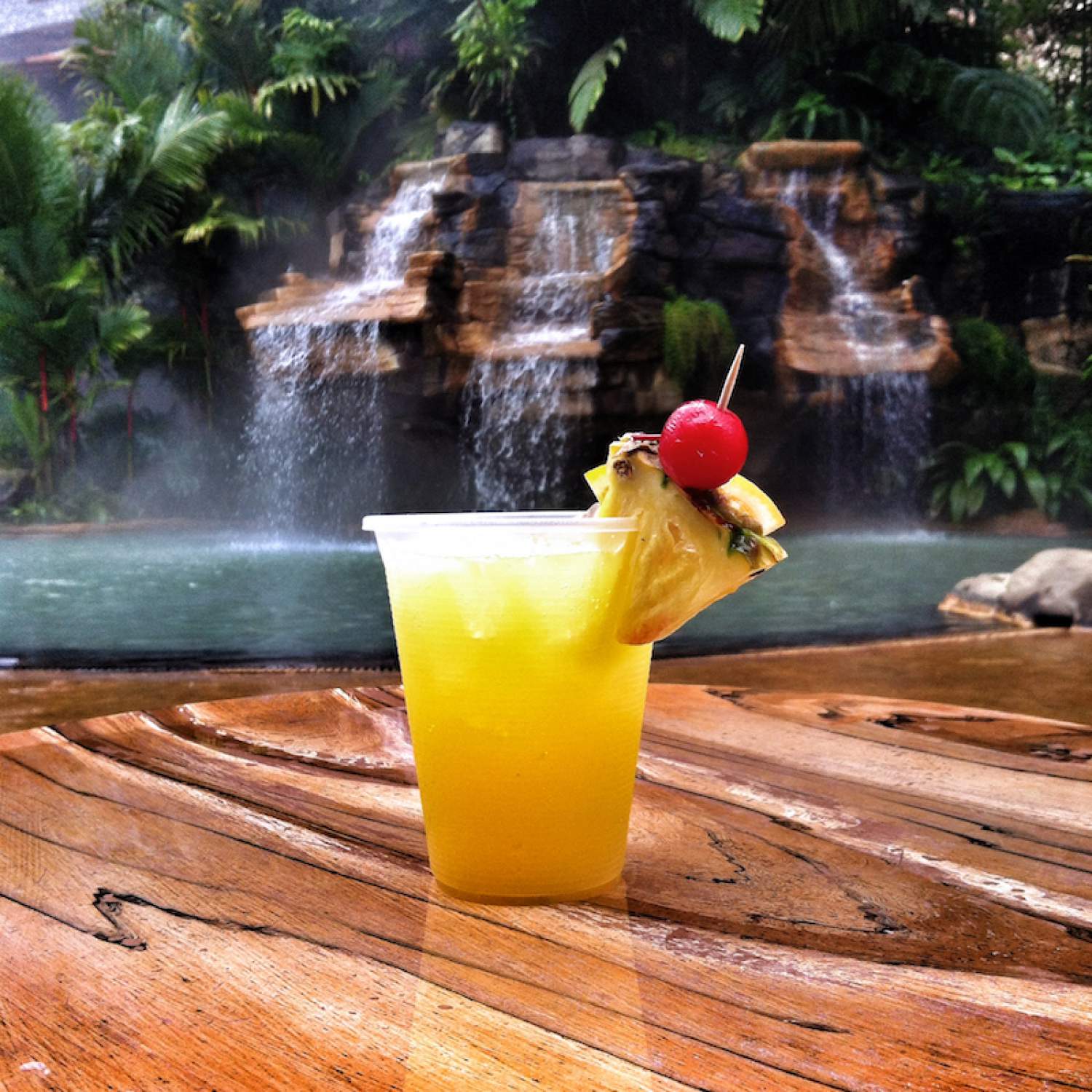 So the next time you are in Mexico, order your margarita shaken not frozen. When you find yourself in Columbia, eat a meal street side with some shots of Aguardiente followed swiftly by a large gulp of cold beer. Or sit sea side in Portugal sipping port, then hop on over to a small beach hut in Cuba and try an authentic Mojito. Or enjoy an unconventional caesar created with home made clam juice sitting beside a volcano in Costa Rica.
Wherever you go on your travels try and get a little more curious on what's in your glass. Be sure to ask questions, sample liqueurs and above all else. If you try something you really enjoy, get the recipe so you can continue to enjoy at home and share with friends. Good cocktails are the holiday memories that keep on giving. Cheers!
Cover photo credit: Dee Brun
The comments and contributions expressed are assumed only by the author. The recommendations, intentions or opinions expressed are not necessarily those of Transat AT Inc. or its affiliates. See terms of use of the Air Transat website.