The gourmet and epicurean capital of Canada certainly deserves more than just 48 hours, but if you only have a weekend in Montreal for your first visit where should you go and what should you do? Here is an overview of the must-see places and a few favorites that are worth a visit during 48 hours in Montreal.
Day 1 of your 48 Hours in Montreal
Start With a Brunch
Bruncher is a must-do activity, especially on weekends, and most especially if you only have one weekend in Montreal. It is not uncommon for queues to form in front of some of the most popular restaurants!
But rest assured, there is no shortage of choices. Whether you decide to go to Tommy, Olive et Gourmando, Régine or Bistro Tendresse for a vegan option, you are sure to find the perfect restaurant for you.
Use BIXI, the bike share system to get to Old Montreal for a scenic, active, and inexpensive ride.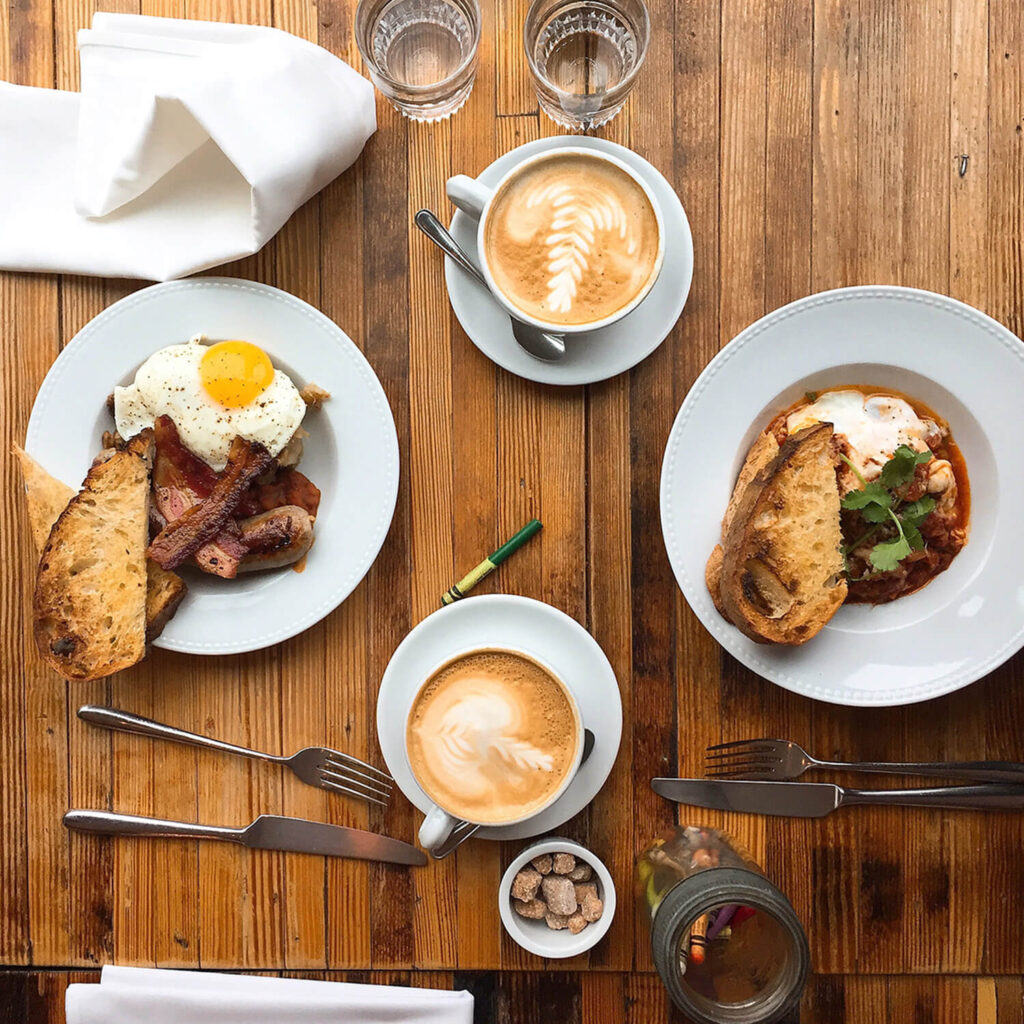 Explore Old Montreal
Next, head to Old Montreal for a great stroll. You can walk along St-Paul, Notre-Dame and de la Commune streets and admire buildings dating back hundreds of years. Although some of them now have modern facades, look up and take the time to notice these small architectural details that are simply magnificent.
Stop by the Bonsecours Market, City Hall, Place Jacques-Cartier and Place d'Armes (and discover the Notre-Dame Basilica).
If the weather doesn't cooperate, there are also several museums in the neighborhood, including Pointe-à-Callière and the Science Center.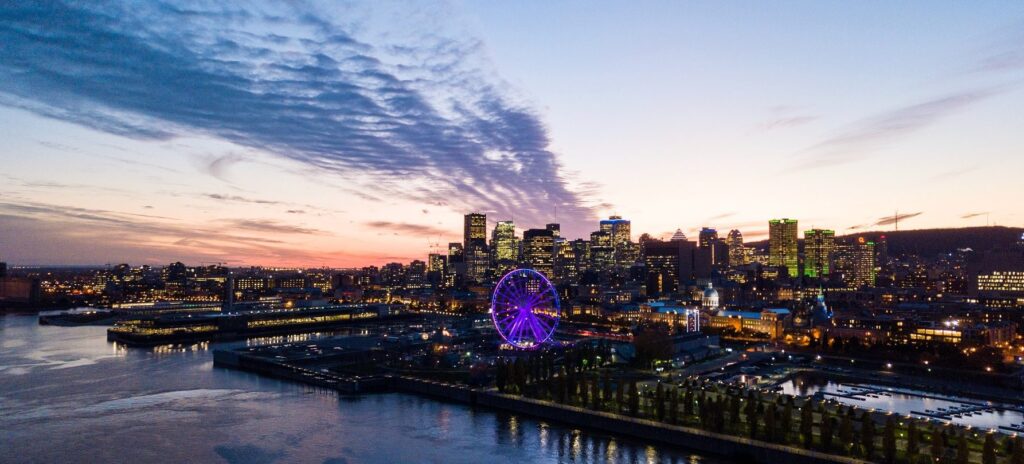 If you're feeling a little hungry, there are dozens of cafes and restaurants all over the place, as well as a few street food trucks in the Old Port.
Wander in the Old Port and Lachine Canal
In the afternoon, head closer to the waterfront, walking along the Old Port and the Lachine Canal. You can ride the Ferris wheel for an impressive view of the city, or take one of the many family-friendly activities such as the zipline! If the weather permits, spend some time at the Plage de l'Horloge.
+ additional reading: Visit Montreal: A Delicious City
If you prefer to relax, the Bota Bota is one of Montrealers' favorite spas because of its location on a boat on the river. Le Scandinave Vieux-Montréal is also a good choice, being built in a historic building and offering a "cocoon" effect with its stone walls.
Another tradition in Montreal is to have a drink at happy hour, especially in the summer, on one of the many terraces in the city.
Find Festivals and Events in Montreal
By the way, in the summer, there's a good chance that a festival is taking place when you're there – whether it's Mural, the Francofolies, the International Jazz Festival or another. Many of these events offer a wide range of free shows, so take advantage of the evening to go to the Quartier des Spectacles, where many of these events take place, to make some great discoveries!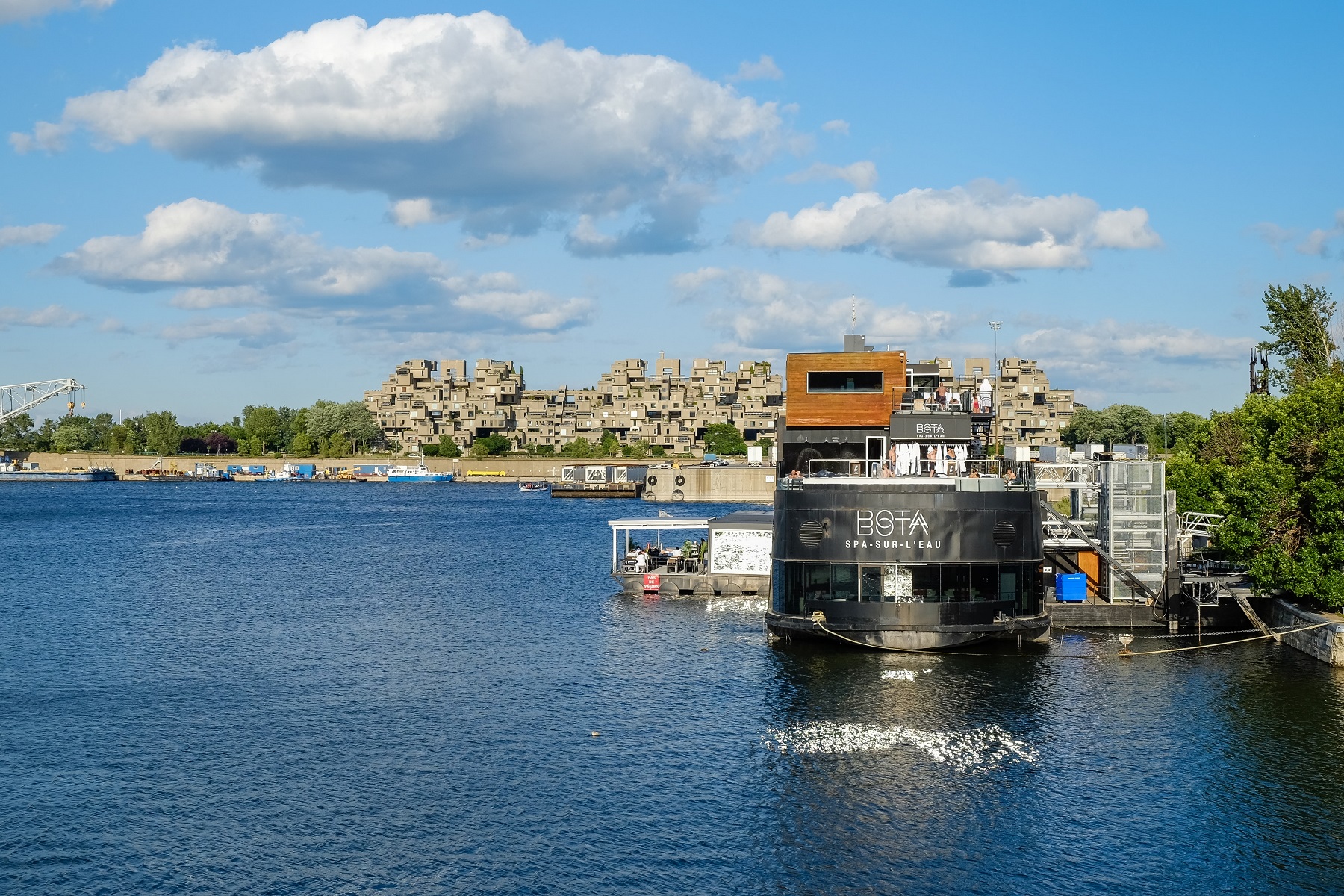 Day 2 of 48 hours in Montreal
Eat Your Way to the Top
Get up early for the second day of your weekend in Montreal. Start this one with a simpler breakfast in one of the city's many cafés. Viennese pastries, coffee, smoothies or tea, no matter where you stay, you're sure to find an independent coffee shop you like.
You'll certainly want to grab a bite, but don't eat too much: next stop is one of the most gourmet in town, namely the Jean-Talon Market. Stroll along the aisles and discover the many local products and producers. Do some shopping and head to Mount Royal, one of the city's jewels.
Go Up Mount Royal
The mountain is easily accessible by public transit – just take the bus from the Mont-Royal metro station, and spend the morning exploring its various trails. Don't forget to take in the view from the Kondiaronk lookout. It's the perfect place to enjoy your picnic!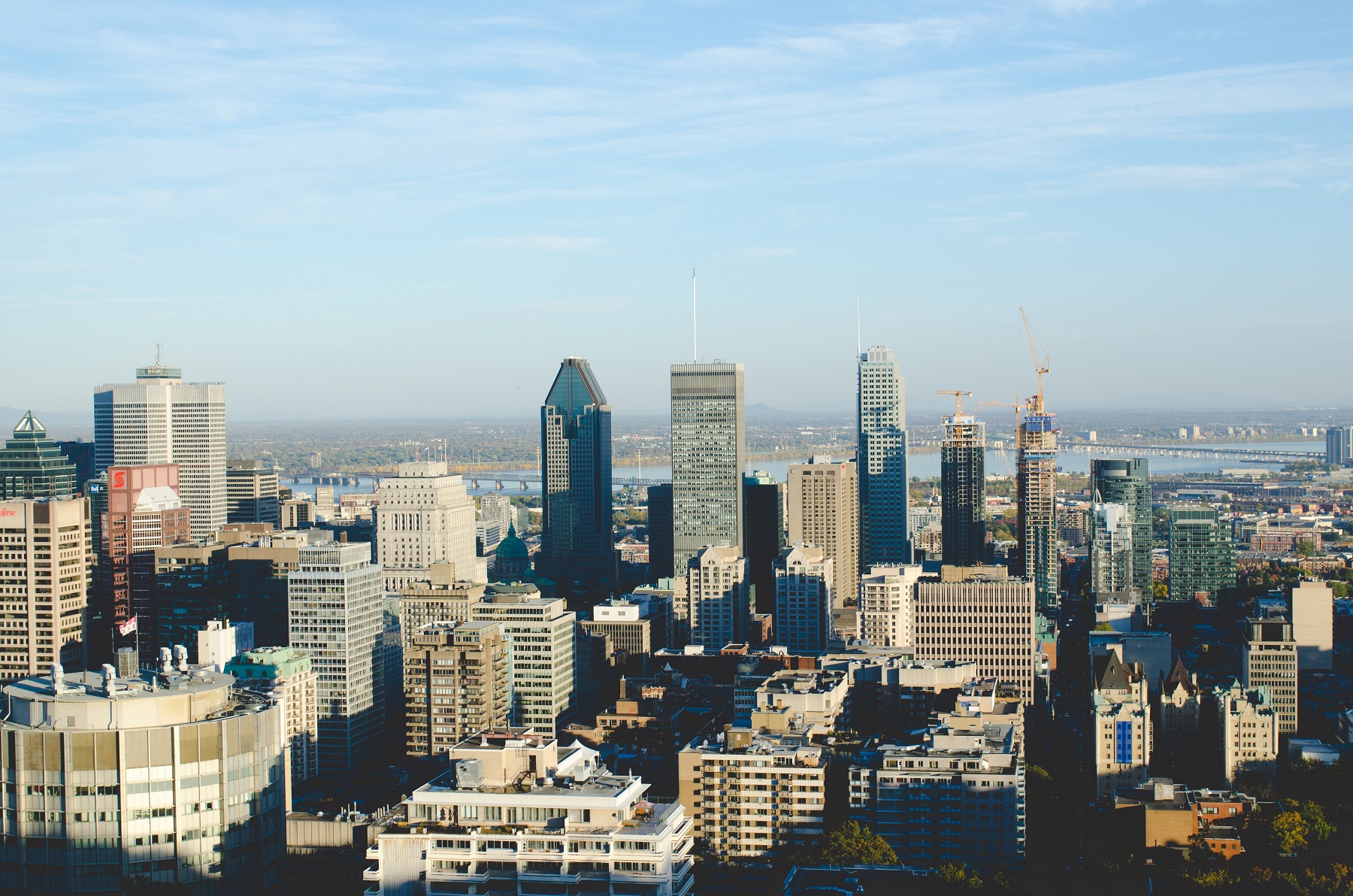 Browse Through the Mile End
Afterwards, get back on the bus, but get off at St. Laurent Boulevard to discover the Mile End district. You'll find many shops, thrift stores, cafes, and one of Montreal's most iconic foods: bagels. You can sample bagels from St-Viateur and Fairmount, just a few blocks away, and taste test your favorites.
Continue to stroll down St. Laurent Boulevard, this time south, to discover this important street art street. Take the time to admire the many larger-than-life and ever-changing works of art.
+ additional reading: Beyond Montreal: Four Reasons to Explore Quebec's Outdoors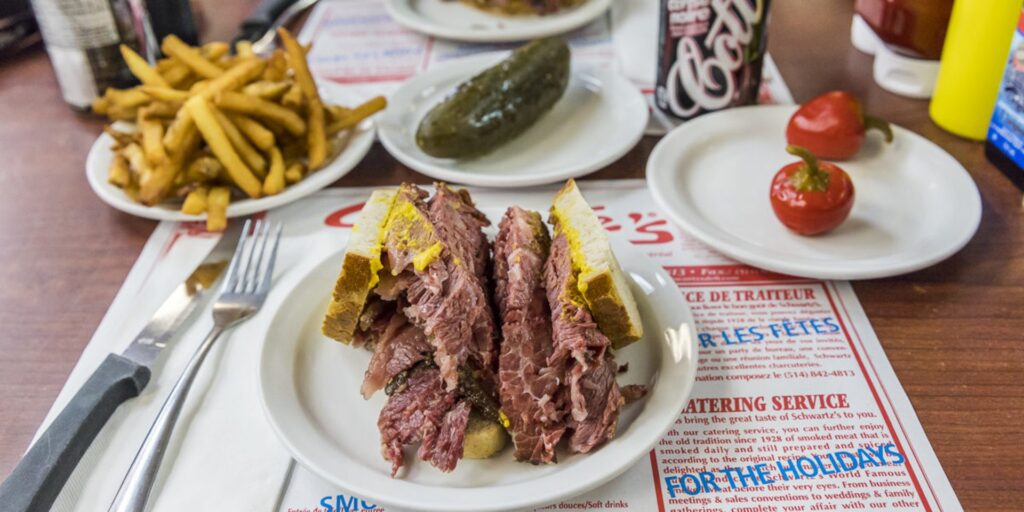 For dinner, another Montreal classic: smoked meat! You'll have another important choice to make: Schwartz's or Main? Both establishments are located across the street from each other. While most tourists usually choose Schwartz's (which means a long wait for a table!), it is said that city legend Leonard Cohen preferred Main's. The choice is yours…
If you're still hungry after your meal, there's a delicious ice cream parlor on the same block: Ripples.
Still have some energy left during these 48 hours in Montreal? Take advantage of the last few hours of your thrilling weekend in Montreal to discover the many paintings of Cité-Mémoire, which allows you to learn more about the history of the city through night projections on the walls of Old Montreal.
Want to keep exploring Canada? Try out these road trip suggestions or sustainable initiatives.
---
The comments and contributions expressed are assumed only by the author. The recommendations, intentions or opinions expressed are not necessarily those of Transat AT Inc. or its affiliates. See terms of use of the Air Transat website.