When it comes to live music, Toronto stands up to any of the other great North American hubs. Any night of the week, music lovers of all sorts can find a multitude of venues everywhere from bars and clubs, to theatres and stadiums, where they can check out local and international artists.
A stay in Toronto would be incomplete without having the opportunity to enjoy one of its many musical venues. Here are 10 of our top picks.
The Orbit Room
Walking from east to west along the friendly College Street, just past Bathurst Street, we cannot suspect what is hiding behind door number 580A. Although a charming mosaic boasts the name of the place, there is nothing to suggest the abundance of excellent live music that is played almost every night in this small club. It is the only Toronto club which features an in-house Hammond B3 organ. We were also impressed by the musical diversity that ranges from funk to rock, reggae, jazz and blues.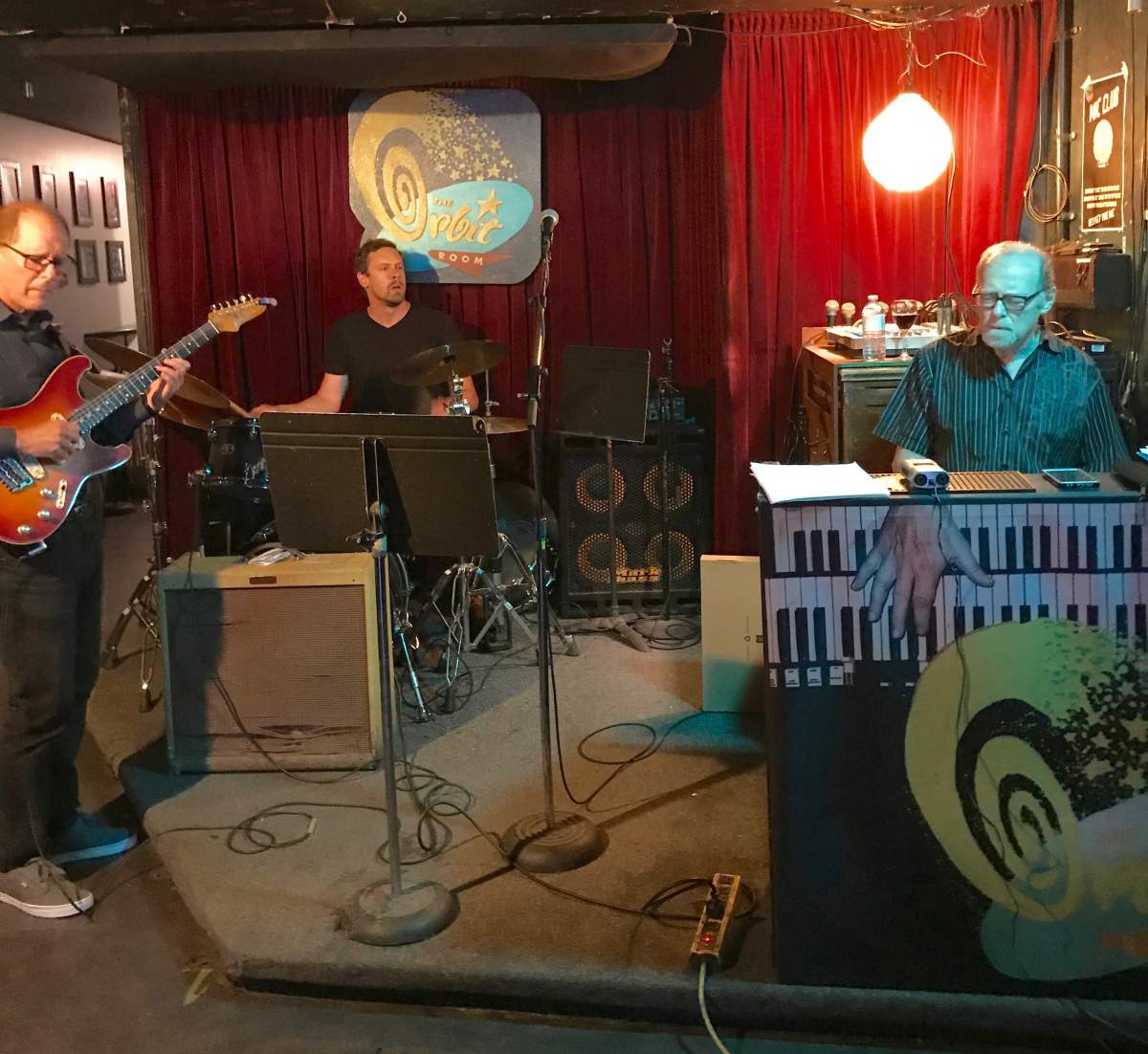 The Rex Hotel, Jazz and Blues Club
This pub-style bar is undeniably the go-to in jazz and blues for both musicians and fans alike. Showcasing several shows each evening, almost every night of the week, The Rex is one of those mythical places where international touring jazz musicians come and hang out when they are in town.
Cherry Cola's Rock'n'Rolla Cabaret & Lounge
Hard rock aficionados will be thrilled by the variety of bands and events at this club.  With a decor reminiscent of a burlesque cabaret (burlesque dancers even give us occasional numbers during musical performances), Cherry Cola's transports us into a world of celebration and imagination all the while maintaining an air of elegance.
The Paddock
This is one of the oldest nocturnal institutions in the city.  Founded in 1946, it was the third bar to open in Toronto, and Frank Sinatra even liked to swing by from time to time.  Nowadays, The Paddock also has a good comfy food menu (try the excellent mushroom poutine). It is the ideal place to enjoy a great variety of performances, ranging from folk shows to theatrical works, as well as open mic nights.
The Phoenix Concert Theatre
We could call The Phoenix a figurehead of the current Toronto rock, alternative and pop scene.  This venue welcomes in its main hall performances by the latest new artists and DJs, hosts retro evenings, and a has huge dance floor.  And when on that dance floor, we feel totally young and fresh, and we like it a lot!
N'awlins
Although this restaurant-bar evokes in a sense a long train wagon due to its narrowness, it is one of the most inviting little places in Toronto. With a long bar at the rear and a special menu offering dishes inspired mainly from bayou style cuisine, N'awlins (contraction of New Orleans) offers several nights a week intimate performances of local jazz, soul and blues artists. 
Lula Lounge
This venue will definitely appeal to world music lovers, especially those of Latin American music.  Its calendar features a multitude of salsa, jazz and Caribbean music concerts.  Spending an evening at the Lula's is like taking a trip back in time to 40s and 50s Havana, soaking in the atmosphere of its cabarets and large dance floor.
Jazz Bistro
The bistro is a must-see jazz event for those who want to enjoy a distinguished menu in a refined atmosphere.  Featuring a seven-foot Steinway piano, it venue hosts local and international artists of enviable renown in the world of jazz makes us relive in its own way the grandeur of the jazz era's golden years.
The Home Smith Bar at the Old Mill
This small lounge is one of our favourite places to enjoy a relaxing musical evening. Interestinglyt is located inside the fascinating Old Mill, a Tudor-style building whose history dates back to the early twentieth century.  The Home Smith Bar is a comforting place with an historic cachet, a place which makes us want to taste the best wines on the menu while enjoying an unusual proximity to the musicians and a warm fire.
The Cadillac
Parkdale is a Toronto neighborhood that has radically changed over the past twenty years. In the 1980s and 1990s, this area was a little bit funky, and not in a good way. Now, many artists, musicians, young families and entrepreneurs, attracted by the relatively low housing prices, have transformed the area into a flourishing and creative environment. The Cadillac, a quaint bar and restaurant on Queen Street West, is a gathering point for locals and reflects the special atmosphere of the neighborhood. It is great for a Sunday family brunch with the kids or for a night at the bar listening to a wide range of artists of all musical genres.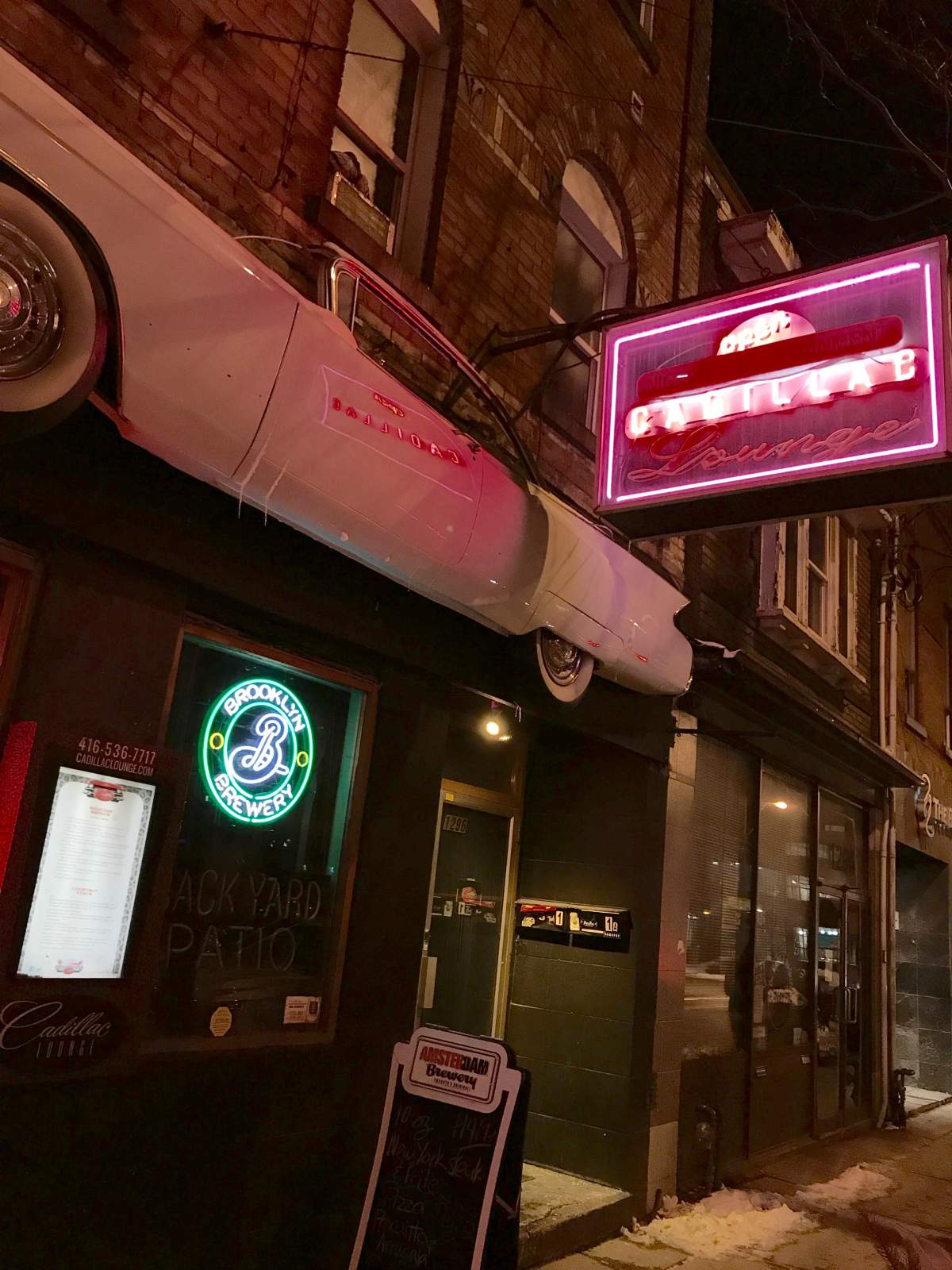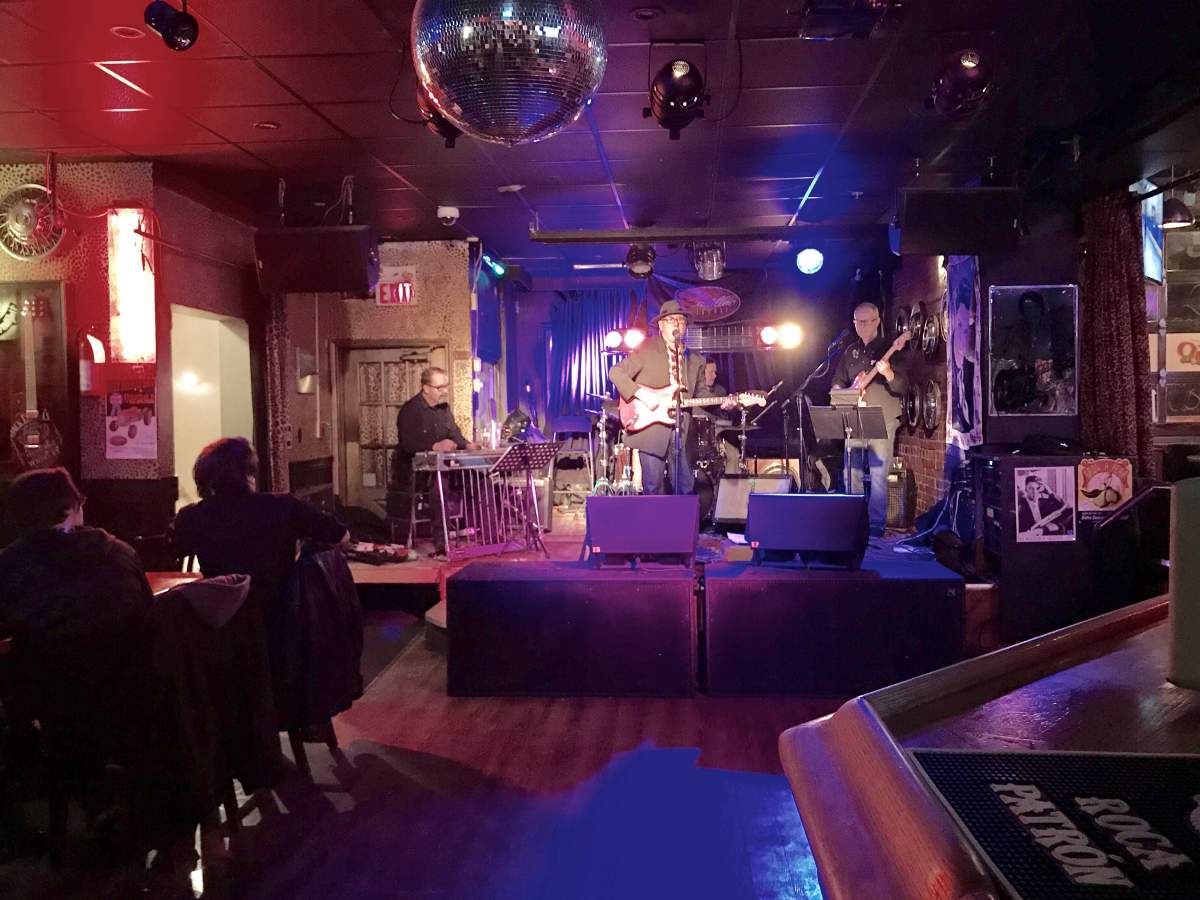 Air Transat serves Toronto's Pearson Airport (YYZ), making it easy to access downtown Toronto. The UP Express train offers a speedy link to Union Station, in the heart of the city. The TTC (Toronto Transit Commission) also provides bus service to and from the airport. In addition, über service and taxis are easily available.
The comments and contributions expressed are assumed only by the author. The recommendations, intentions or opinions expressed are not necessarily those of Transat AT Inc. or its affiliates. See terms of use of the Air Transat website.