Many travellers fly to Italy for just one thing to eat. There's no doubt that Italian food is one of the best in the world and you could spend an Italian holiday simply eating and doing nothing else. Yet, you would only begin to scratch the surface of Italian cuisine.
For example, pasta and pizza are so popular in Italy that Italian sandwiches are often overlooked despite having some of the best bread and cured meat in the world. Exploring Italy through its sandwiches is a great way to eat on a budget and discover the nuances of Italian cooking. Many of the sandwiches have been around for centuries and were initially created as an inexpensive meal for manual labourers and peasants.
ALSO READ: 7 Best Restaurants in Rome
Here are four sandwiches that you should try in Italy when you need a break from all the tasty pizza and pasta.
Porchetta
Seasoned, rolled and stuffed pork, this delicious sandwich from Rome isn't as simple as it looks. Traditionally made, a pig is deboned, stuffed with a number of ingredients including fennel, garlic and herbs and then roasted over a wood fire for at least eight hours.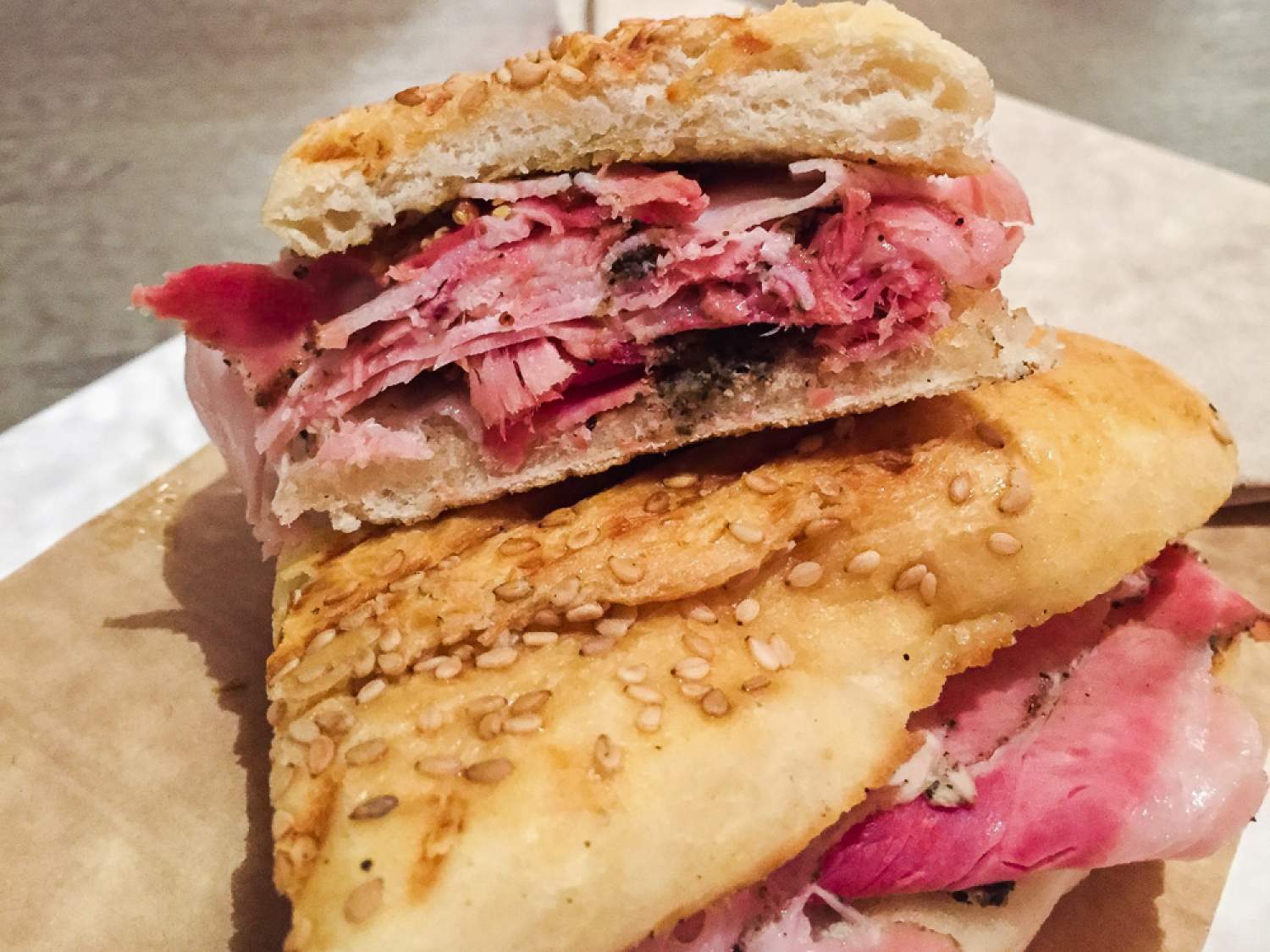 It seems like a lot of work and it is. At one time it was only eaten for special occasions. But today there are many shops in Rome, which specialize in porchetta sandwiches and serve nothing else. It is so delicious it doesn't really need much. It's often served simply on a crusty roll, but a little salsa verde really kicks it up a notch.
Lampredotto
Some tourists would be a bit squeamish to know that their delicious sandwich is made from the fourth stomach of the cow, but that's exactly what lampredotto is. The braised meat was originally created for men working along the river Arno in Florence, who could not afford to eat prime cuts of meat. It's named after the thriving lampreda eel found in the river.
The cow stomach is braised for hours with tomato, onion and spices then sliced very thinly and served on a roll dipped in sauce. And while it was once a working class sandwich, in Florence you'll find both bankers and construction workers in the same line at lampredottai stands, which only serve this sandwich.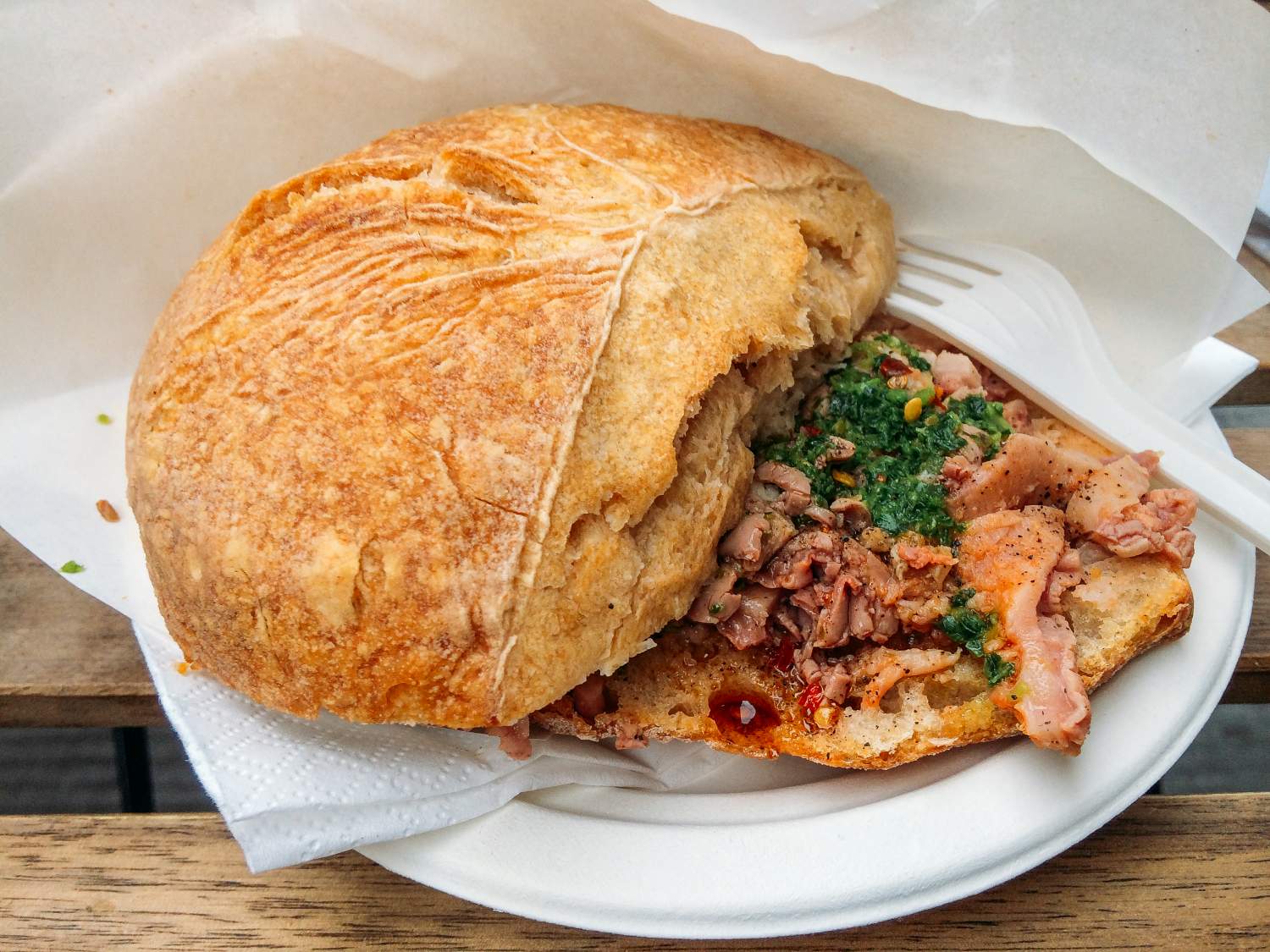 The most famous seller in Florence is Nerbone in Mercato Central, which has been serving it since the last 1800s. It's so popular you'll need to be assertive in the crowd to make it to the front of the line.
Piadina
One of the original flatbread sandwiches using unleavened bread, the piadina originated in the province of Emilia Romagna, where you'll also find the foodie cities of Bologna and Modena.
As the bread is unleavened, centuries ago many families made piadina bread while they were waiting for their bread to rise which took several days. Today You can find piadinas as street food in piadinerie stalls or in bars. They were originally toasted in pork fat although there are many versions that use oil now instead.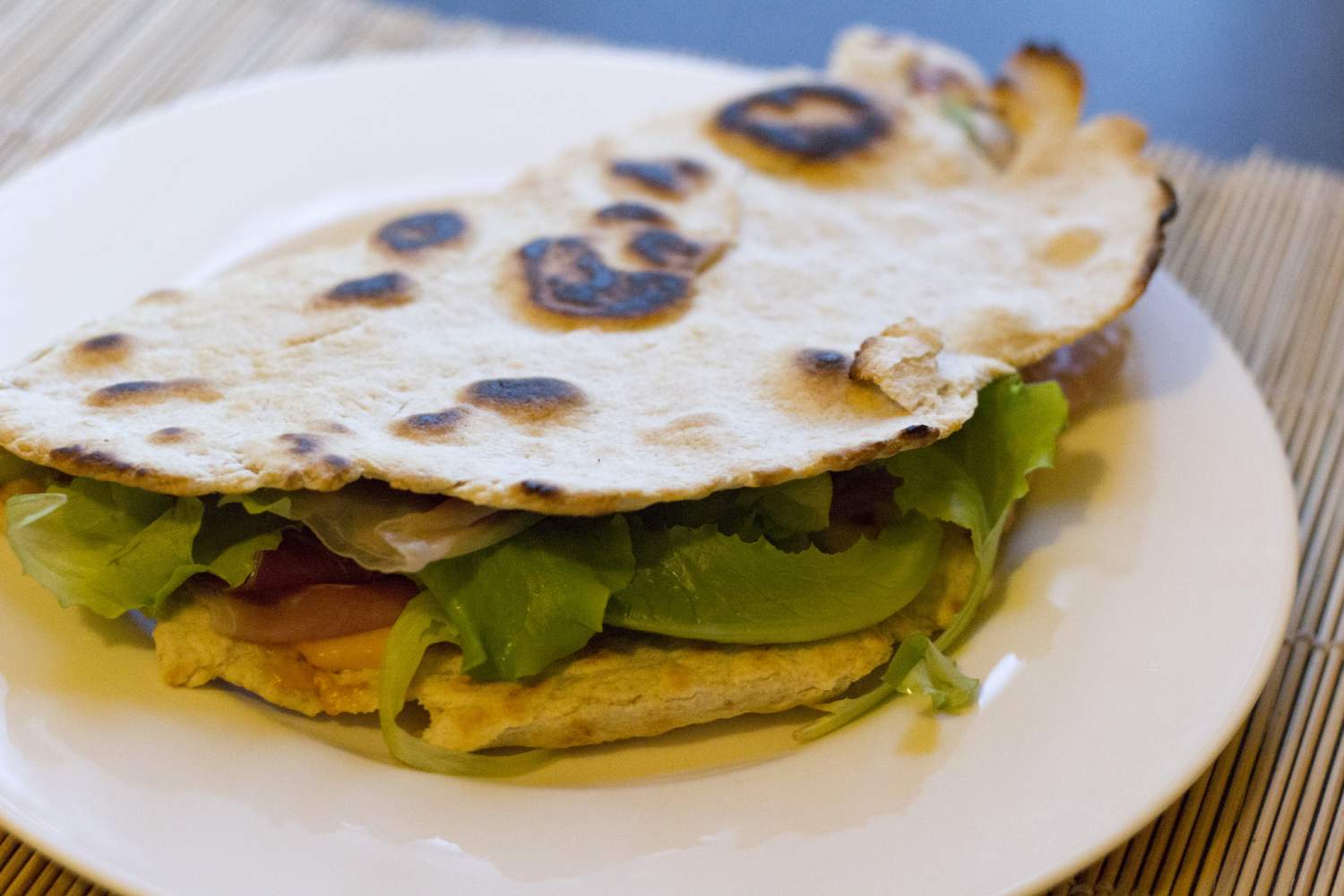 There are also many variations of the sandwich but it is most common to see a piadina filled with local prosciutto, fresh mozzarella or squacquerone cheese, tomato and peppery arugula. If you're craving a sweet snack, they have also evolved to include a dessert version filled with Nutella.
Want to discover Italian dishes yourself? Fly to Italy with Air Transat when it suits you.
Cover photo credits: Ayngelina Brogan
 The comments and contributions expressed are assumed only by the author. The recommendations, intentions or opinions expressed are not necessarily those of Transat AT Inc. or its affiliates. See terms of use of the Air Transat website.