Cliff jumping is a sport for thrill seekers. It's accessible, as it requires little or no equipment, just a cliff and deep water in order to absorb the jump's impact. Although the sport does have world-class competitions, this extreme sport has becoming more and more popular among amateurs. Therefore, there are plenty of adrenaline seekers in search of suitable spots made for cliff jumping in Central America and Mexico. Here are 5!
With its geography and warm climate, Central America is an ideal playground for this sport – and there is no shortage of places where you can propel yourself from the top of a cliff. Here are five spots for cliff jumping in Central America.
The Cenotes in Yucatan, Mexico
Considered the gateway to the underworld by the Mayans, cenotes, due in part to their constitution, are excellent cliff jumping spots. The gulfs, which are naturally created due to caves' collapsed ceiling, result in their rocky cavity filling with water. Along with their interesting geological process, cenotes attract visitors because of their beauty, but also due to activities like diving and swimming.
Although there are plenty of cenotes on Mexico's Yucatan peninsula, here are cliff jumping locations recommended by the Xichen blog: the cenotes of Lol Ha, Ik-kil, Zaci, Jardin del Eden and Cristalino. Do keep them in mind if you're planning a trip to Cancun, Tulum or Playa del Carmen.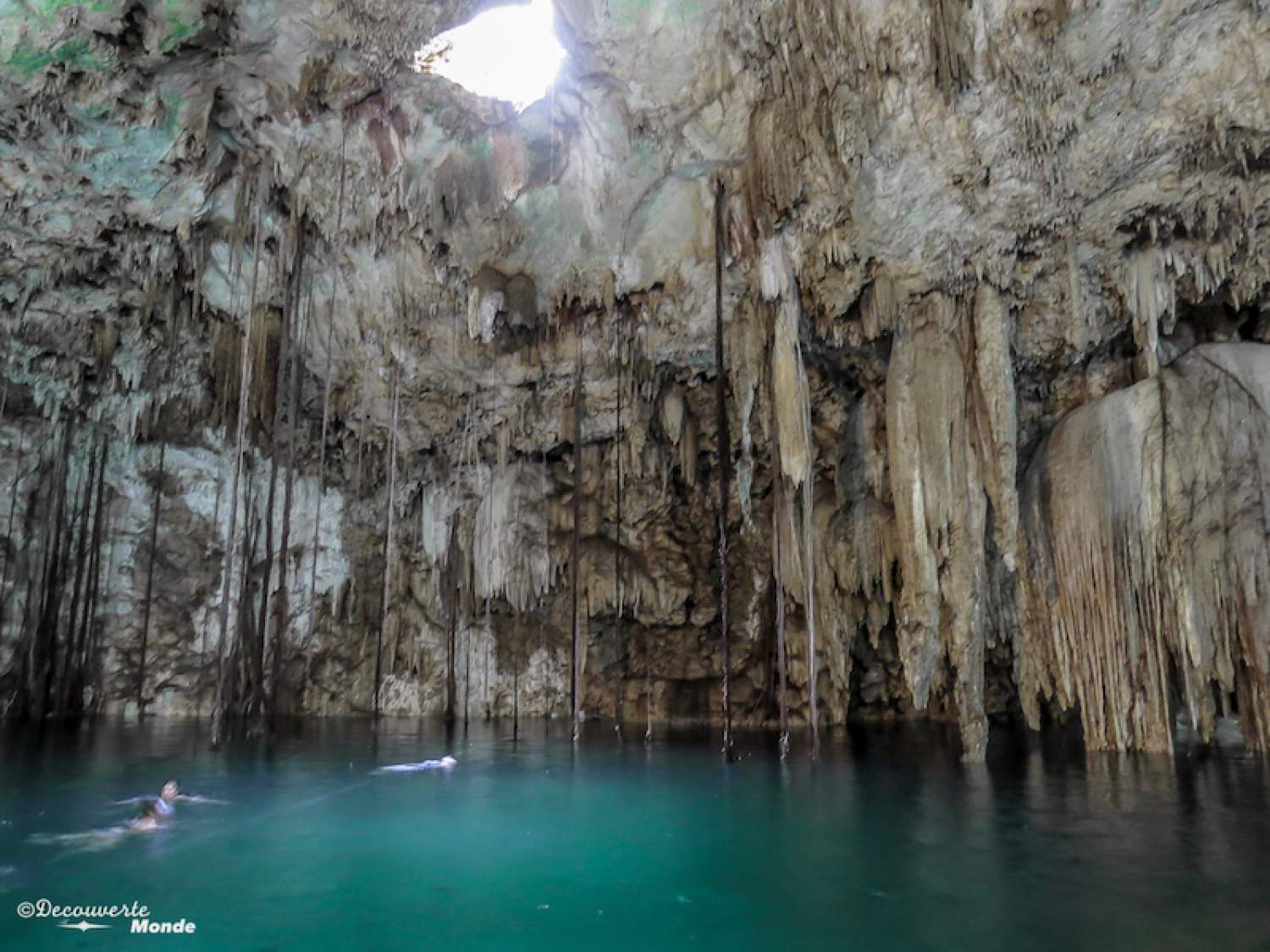 La Finca El Paraiso in Rio Dulce, Guatemala
Guatemala's La Finca El Paraiso is a lesser-known spot amongst travellers. Close to the city of Rio Dulce, this private property has made jumping accessible to the public for a few quetzales. Well known to the locals, its thermal waterfall, with hot water that flows into a pool of fresh water, is what makes this place so popular. You can spend countless hours resting in its invigorating water in the heart of the jungle or you can do like the risk-takers do and jump from the top of a 12-metre waterfall!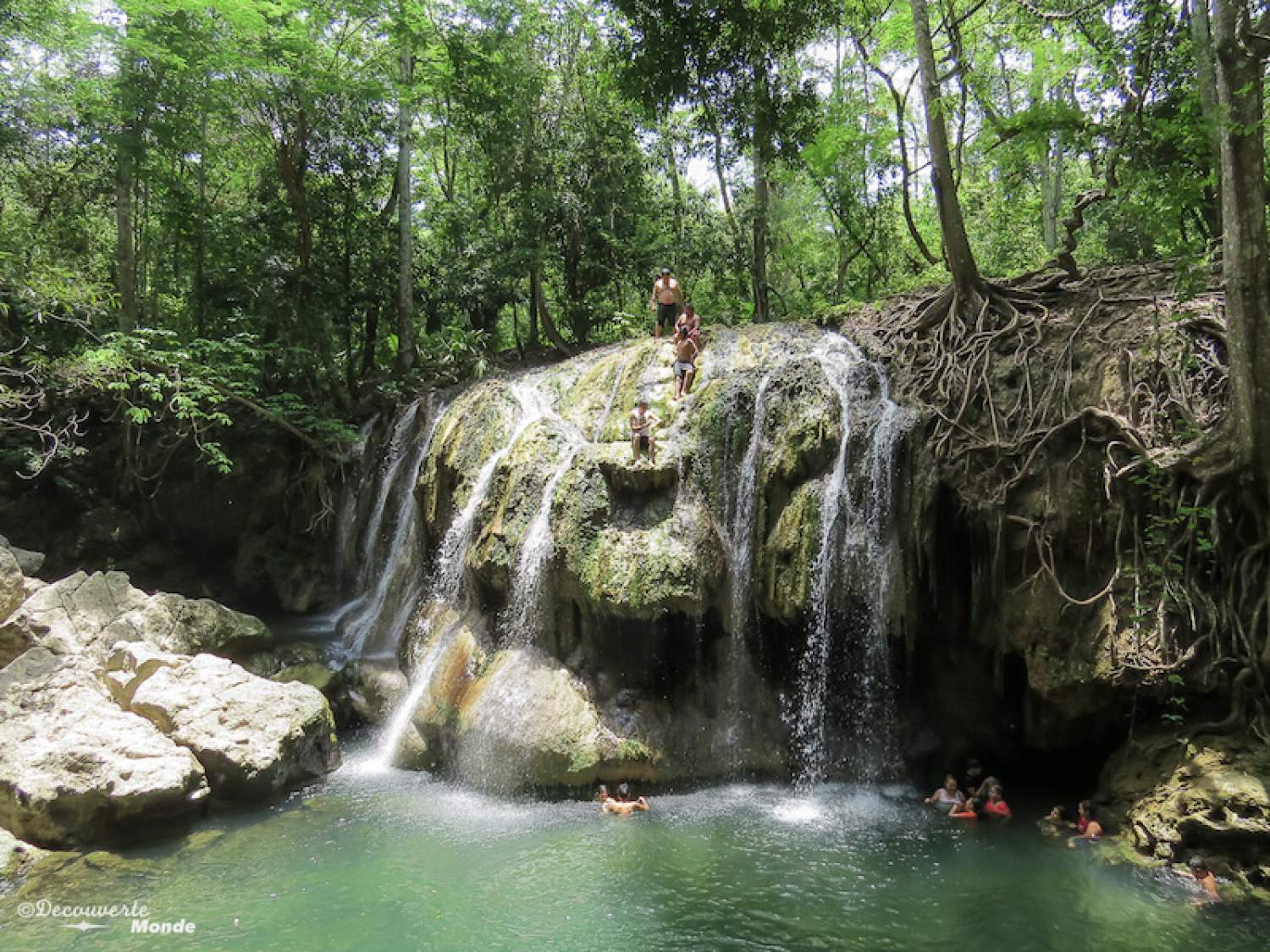 The Tamanique Waterfalls in El Salvador
One of El Salvador's most famous cliff jumping spots is located in the mountains, close to El Tunco, a landmark known to surfers all over the world. By embarking on an organized tour from El Tunco, or enlisting a local guide in the village of Tamanique, it is possible to get to the waterfalls that go by the same name. A 30-minute trek is required to reach these waterfalls. It's the perfect spot to start cliff jumping at, as its edges' maximum height is five and a half metres – which is largely enough to have fun.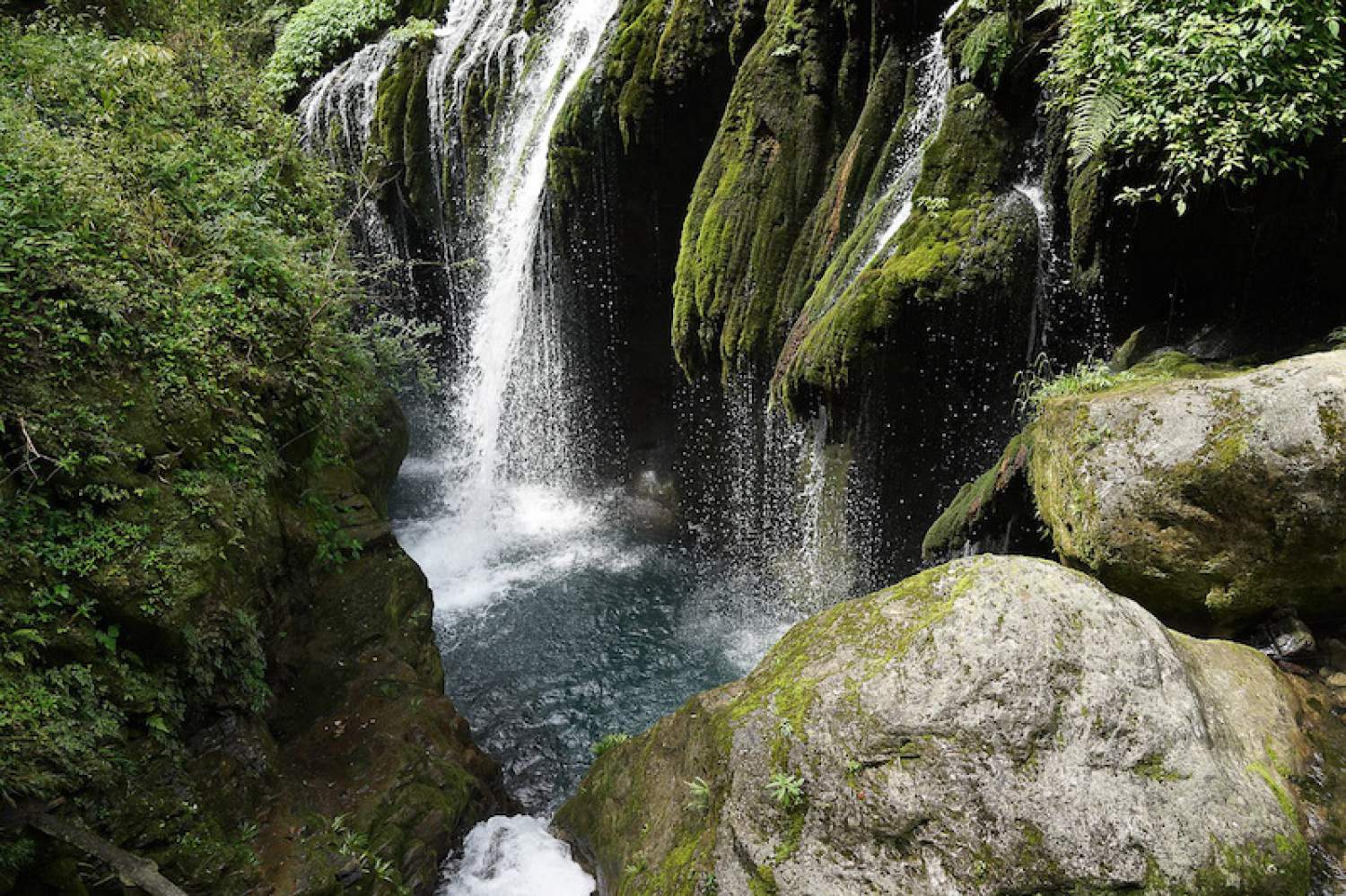 The Somoto Canyon in Nicaragua
Cliff jumping aficionados will be pleased with the Somoto Canyon in Nicaragua. Totalling three kilometres in length, the possibilities of jumping into Rio Coco's green waters are endless – and they are clearly part of the canyon experience. To reach them, you'll need to walk through the canyon or swim through deep waters. Your guide will let you know from where you can safely jump.
The Somoto Canyon is perfect for beginners, as each jump's height gradually rises. The unadventurous can jump from the two-metre cliff, while daring jumpers can venture off of the 20-metre cliff. We didn't have the courage to jump that high, but seeing our guide achieve the jump was enough to make us break out in a cold sweat.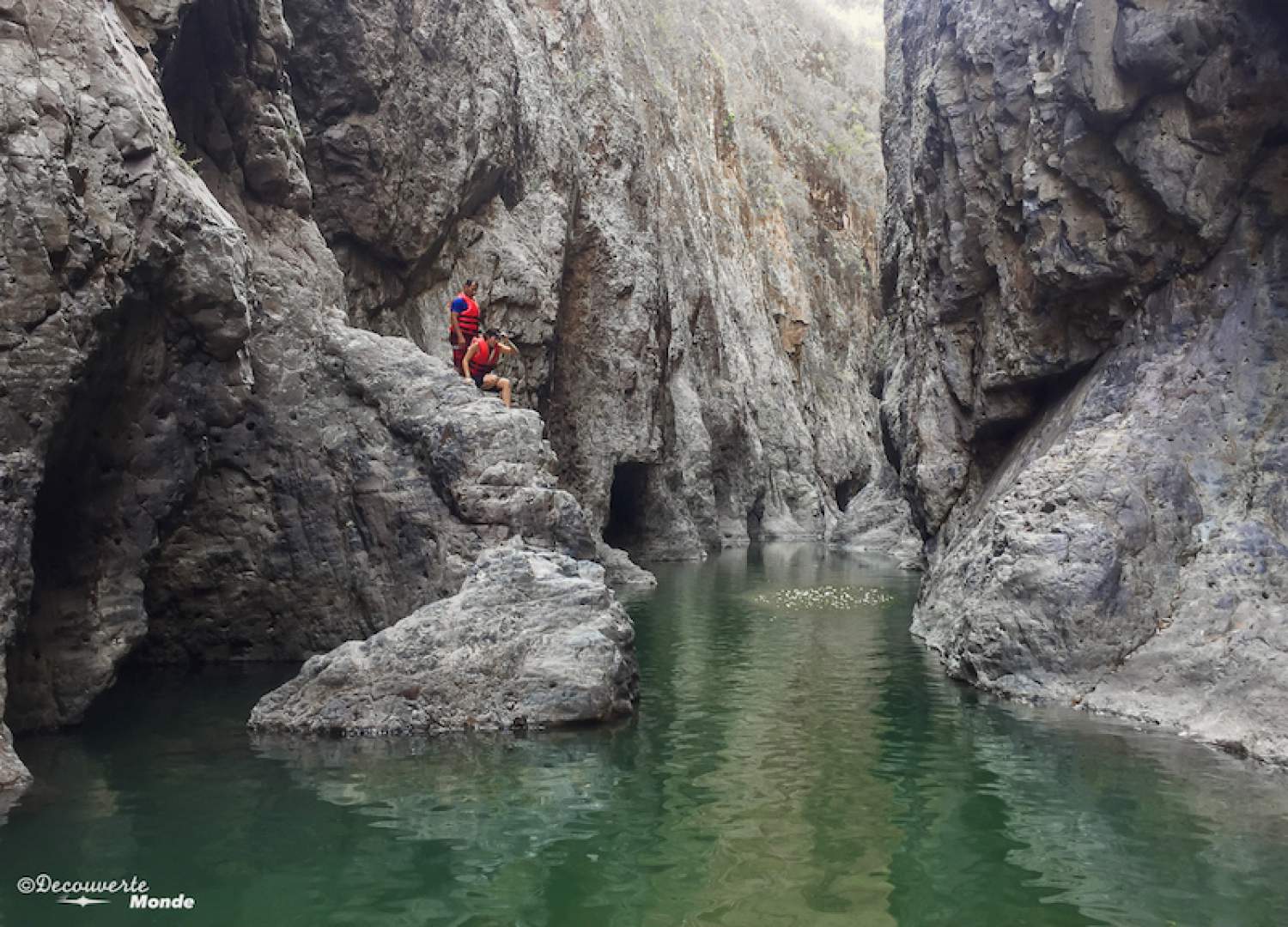 The Waterfalls Tour from Jaco to Costa Rica, a Great Place for Cliff Jumping in Central America
For an entire day dedicated to cliff jumping in Costa Rica, an organized tour from Jaco towards the wild region of Osa will delight most. This day trip visits three different spots, where five waterfalls allow for plenty of of fun. For those seeking fewer thrills, a Tarzan rope and natural slides make it possible to reach the natural pools located at the bottom of several waterfalls.
The first waterfalls allow you to begin with jumps that range between two and 12 metres in height. The biggest challenge lies at the last waterfall, which is considered one of the most beautiful in the country. This impressive waterfall allows you to jump a total of over 22 metres. It's definitely not for the faint-hearted!