One of the most interesting things about Spain is that there is a unique region in northern Spain called Catalonia. The largest city and capital is Barcelona. Often compared to the French-Canadian culture in Quebec, residents here speak a different language and have a different culture.
Whether you speak Catalan or not, have no fear, in Barcelona many people speak Spanish and also English. But knowing a bit about food history and traditional Catalan dishes makes a trip so much more enriching.
Located between the Mediterranean Sea and the Pyrenees, Catalan cuisine is full of spectacular seafood, hearty stews and rich meat dishes. It is home to an extraordinary amount of Michelin star restaurants, but eating anywhere in the countryside is a memorable meal.
Expect tasty beans and chickpea dishes alongside terrific vegetables and of course lots of pork and fish. If you've never tried a fresh sardine now is the time! Here are 5 Catalan foods you don't want to miss:
Escalivada 
Not only is this Catalan food usually vegan, it's also one of the simplest and tastiest side dishes. Escalivar means to "cook in ashes" and a variety of vegetables are grilled until blackened, usually over an open fire.
Charred garlic, onion, eggplants, bell peppers and tomatoes burst with flavour with this cooking method. They are simply dressed with local olive oil and great sea salt. And really that is all you need. It is served as a condiment to meat, alongside fish or a spread for flatbread.
Pa Amb Tomaquet 
If you've traveled through Spain you may know this dish as pan con tomate, or tomato bread. It's found throughout Spain under different names but it originated in Catalonia.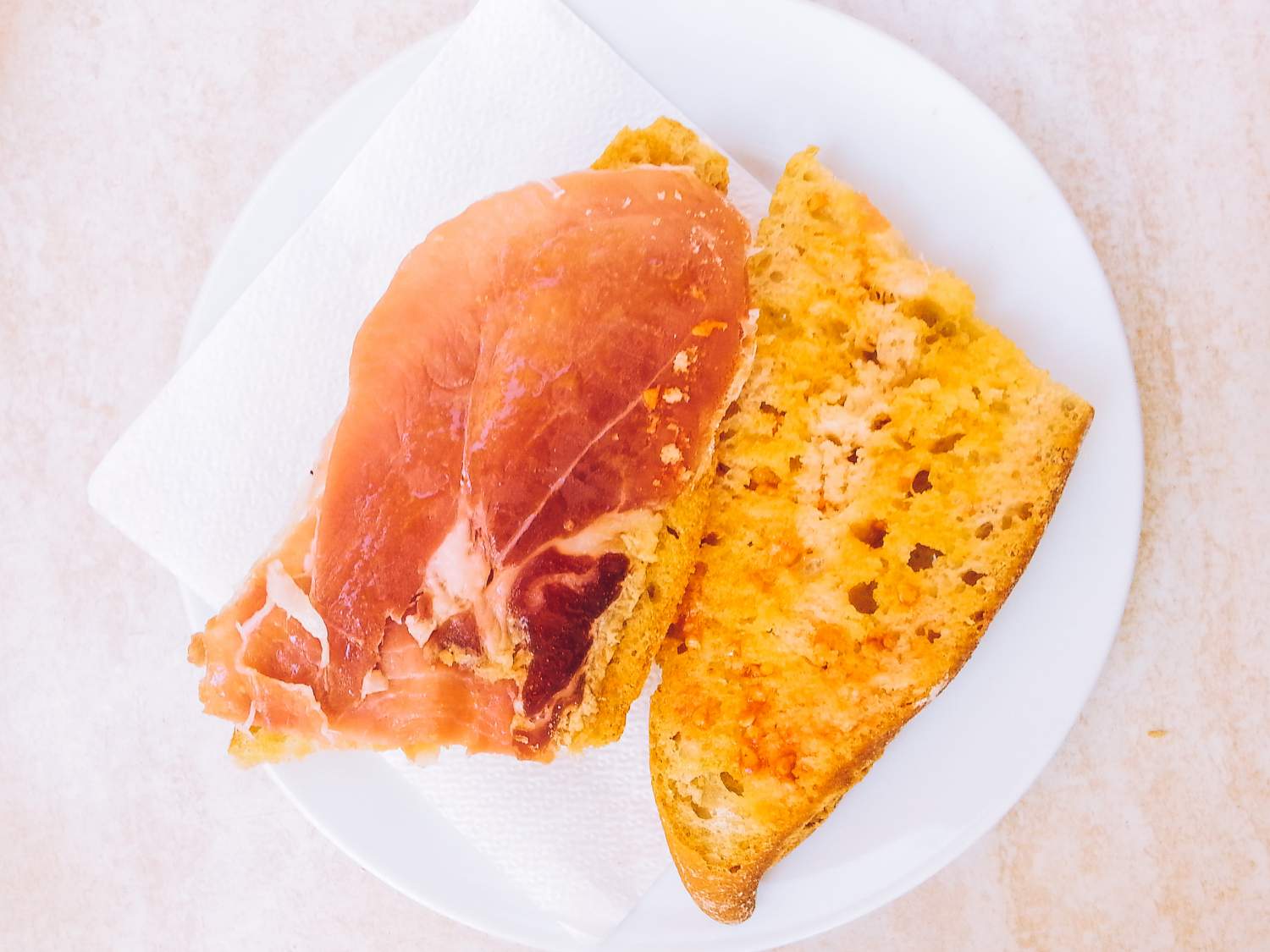 It is a simple dish often served as a free tapa or side dish at restaurants and cafes. It uses day old crusty bread rubbed against fresh tomato and topped with local olive oil and salt.
It's common to eat for breakfast or as a snack. If you're lucky they will also give you a bit of jamon or anchovies on top.
Esqueixada
Like any coastal region, salted fish is a common traditional food. It was one of the best ways to preserve fish before refrigeration. Nowadays salt cod, or bacallà, may no longer be needed but it's so delicious it remains on menus.
Esqueixada is a shredded salt cod salad topped with tomatoes, white onions, olive oil and vinegar. It's a simple recipe that varies with each family and available seasonal ingredients. It is found most often in the peak of summer so it may include peppers or whatever else is growing at that time.
Embotits
The French have charcuterie, the Italians call it salumi and in Catalonia cured sausages are embotits.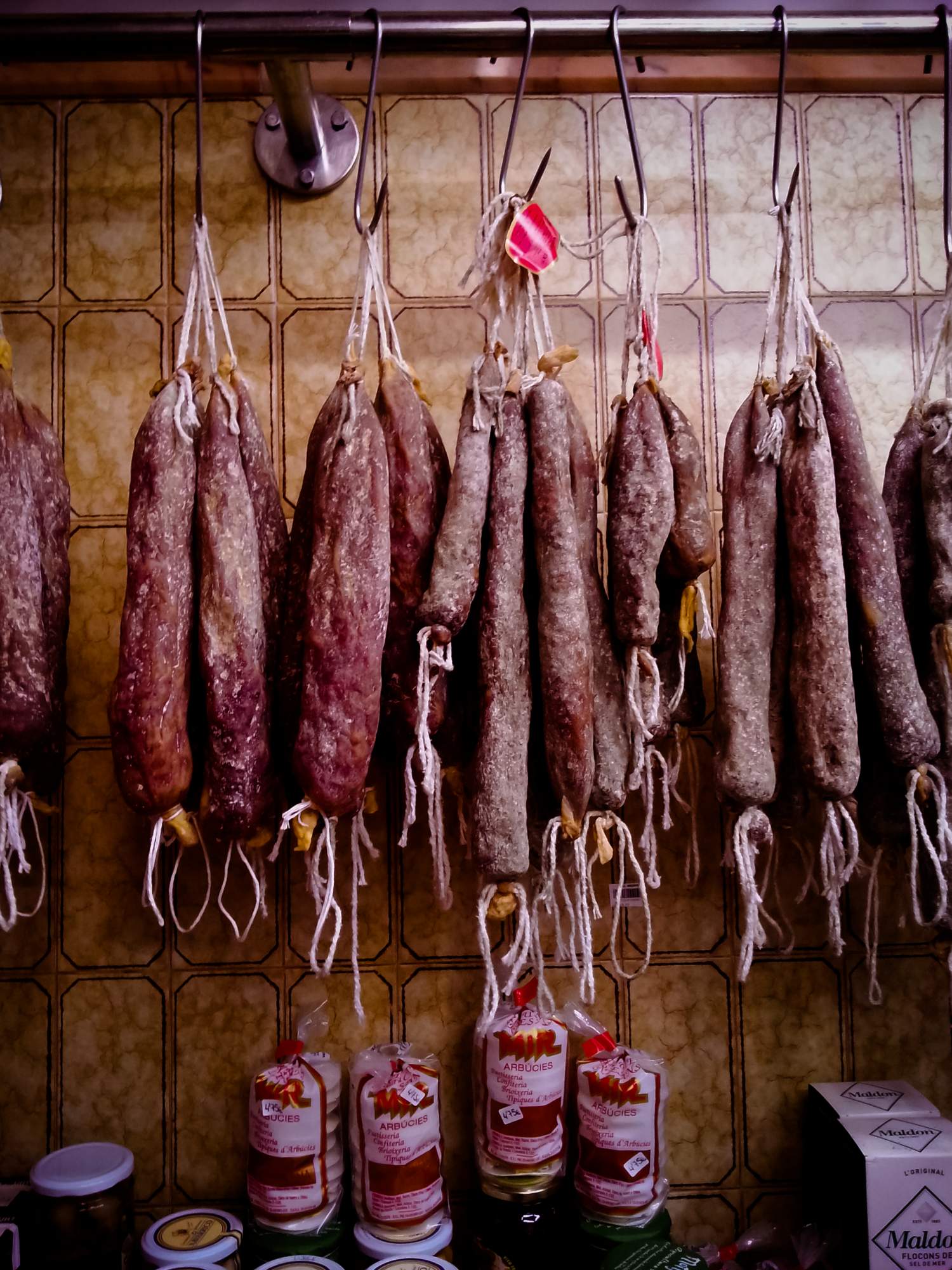 Cured meat in Spain is a bit different as it's a warmer dryer climate than Italy and France. But nothing beats dry cured thin salamis called fuet. You'll find options as afternoon snacks or appetizers for a main meal. Markets are full of individual producers who often have plenty of samples.
Anchovies
Although anchovies get a bad rap for ruining pizza, they are one of the best things to eat in Barcelona.
Forget the small smelly ones you know from cheap tins with oil. In Catalonia anchovies are fresh, and often grilled or pan fried with a simple seasoning. Locals love anchovies so much you can find them salt cured or in a variety of sizes.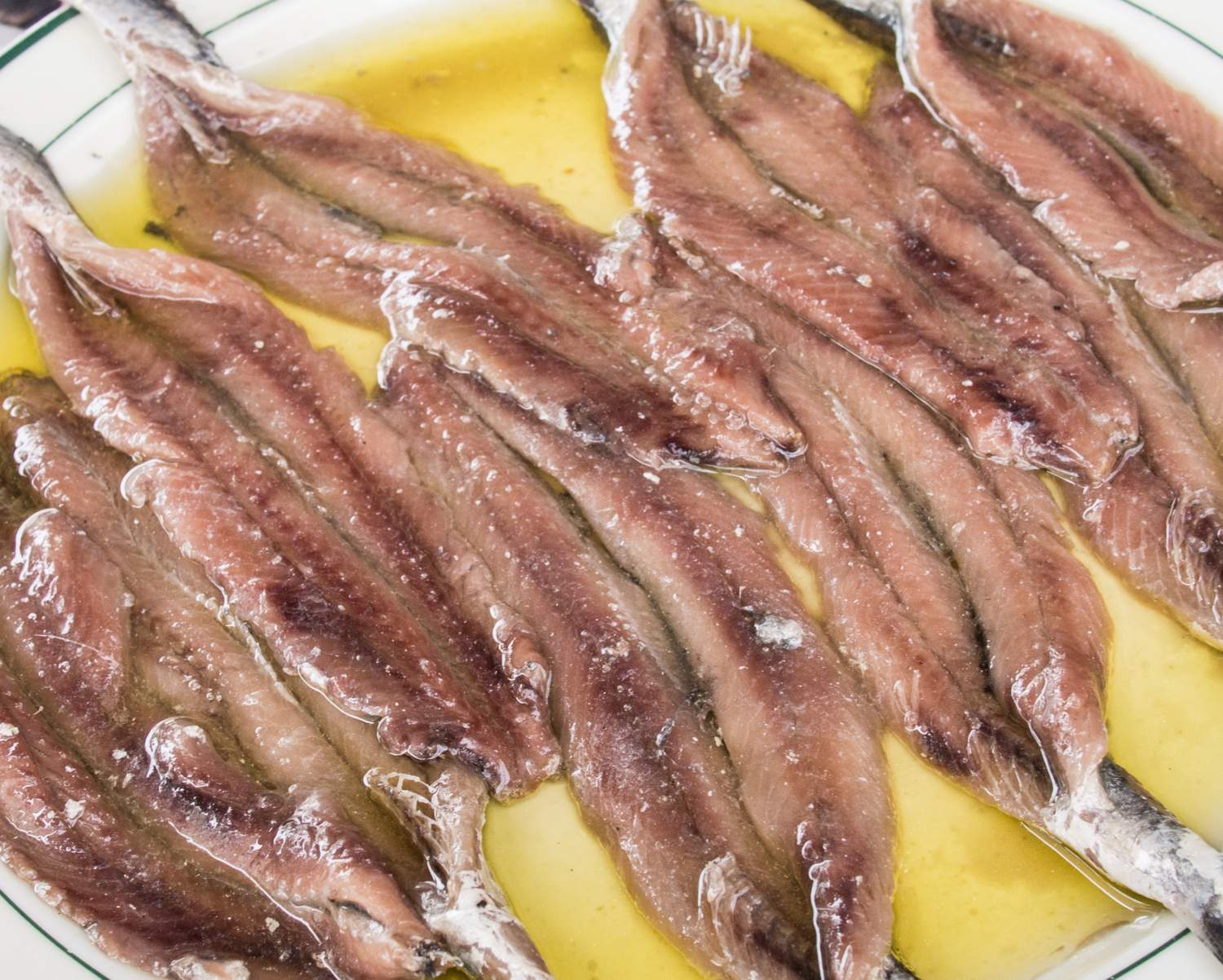 Even if you think you don't like anchovies it's worth a second taste.
Fideuà
One of the most popular dishes in Catalonia is arros, which is basically the Catalan version of paella, which comes from the Valencia region of Spain. Arros is served in a paella pan and includes delicious local seafood.
CHECK OUT: Great Day Trips from Barcelona
Fideuà is the noodle version of this dish, which may remind you of instant soup as the noodles are short vermicelli noodles. But it tastes so much better as rice is toasted and then simmered in a rich seafood broth. It's a great option for those that don't love rice but still want to try the iconic flavours.