The Yucatan peninsula is in southeastern Mexico and is one of the most popular sun holidays. Most travellers come on a flight to Cancun , although it's also possible to fly into the island of Cozumel.
ALSO READ: Where to Find the Best Tacos in Mexico
Mexico is a large country and so Mexican cuisine can be very diverse from coast to coast. In particular food from the Yucatan peninsula is unique because it was once difficult to reach. And so rather than have a strong influence from other regions in Mexico, it reflects a history with French exporters, Middle Eastern immigrants, particularly Lebanese and the Caribbean islands.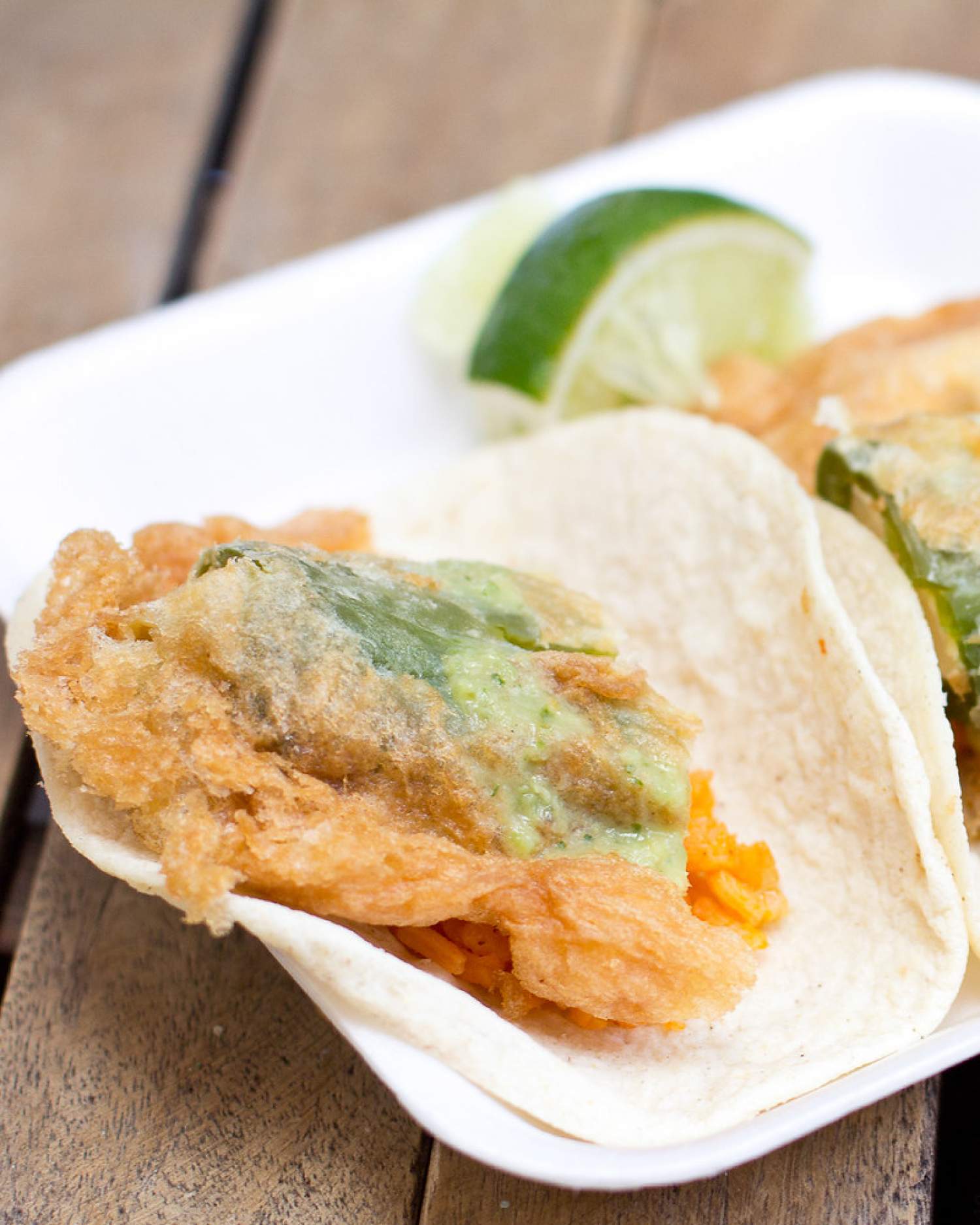 The roots of Yucatecan food is Mayan. Many people mistakenly believe that like the Inca, the Mayan people were killed by Spanish conquistadors . But in fact, there is a strong community of Mayans throughout the Yucatan.
Most Yucatecan cuisine includes three ingredients: sour orange, also known as Seville orange, habanero pepper and achiote, which are annatto seeds used to give a red colouring and also provide a pepper and nutmeg-like flavour.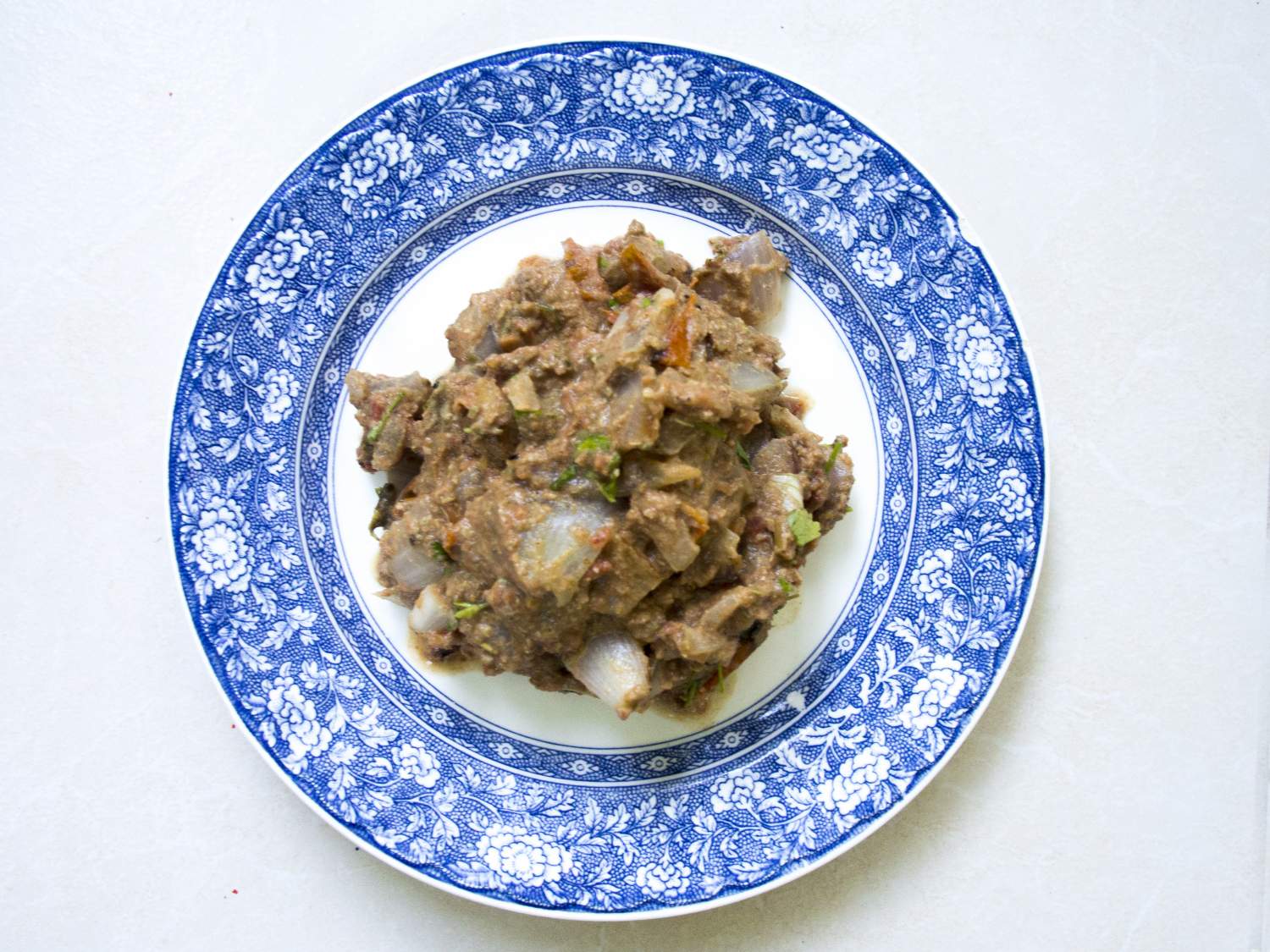 Today some of the most popular foods in the Yucatan are also throughout Mexico, but many Yucatecan foods only exist in this region. Here are six dishes you don't want to miss:
Poc chuc
This Mayan dish (póok chúuk in Mayan) is one of the most traditional foods in the Yucatan. Pork is marinated in sour orange juice, tomato, onion, achiote and chilis. It is cooked very quickly over a wood fire, and often served with pickled onions and other regional sauces.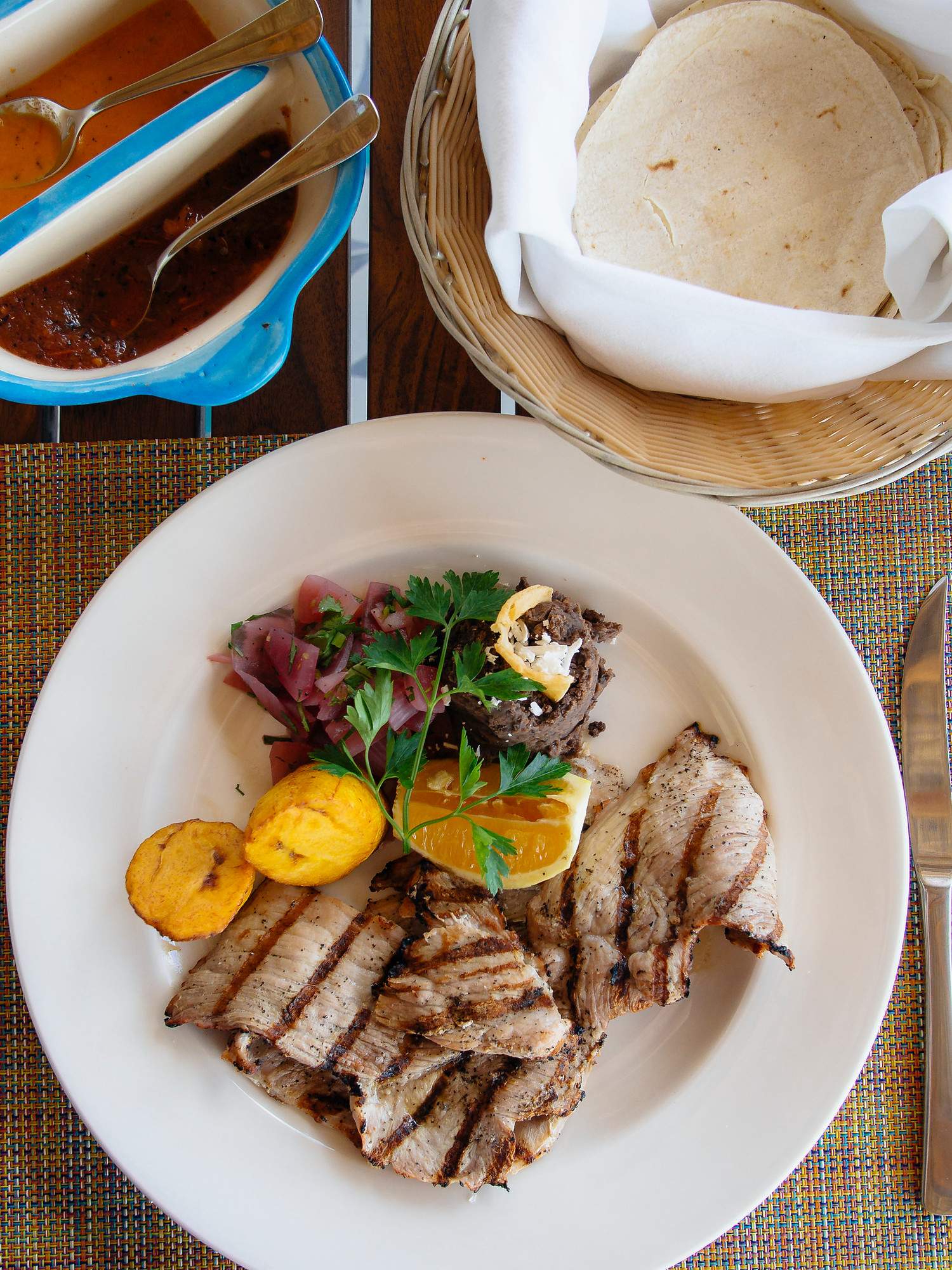 Although the traditional dish is made with pork, local restaurants also make a version with chicken and sometimes fish.
Chiles Relleno
A simple vegetarian dish with poblano chiles, stuffed with cheese, battered and deep fried. They are served throughout the region as part of a larger main dish in a restaurant or at taco stand on a tortilla.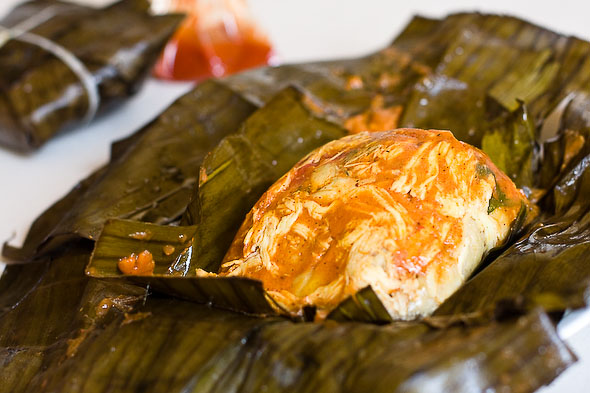 Ceviche
Ceviche is not limited to the Yucatan, or even Mexico. You can find ceviche in most Latin American countries, most notably Peru. The region has amazingly fresh fish and so it's a must-eat on any foodie list.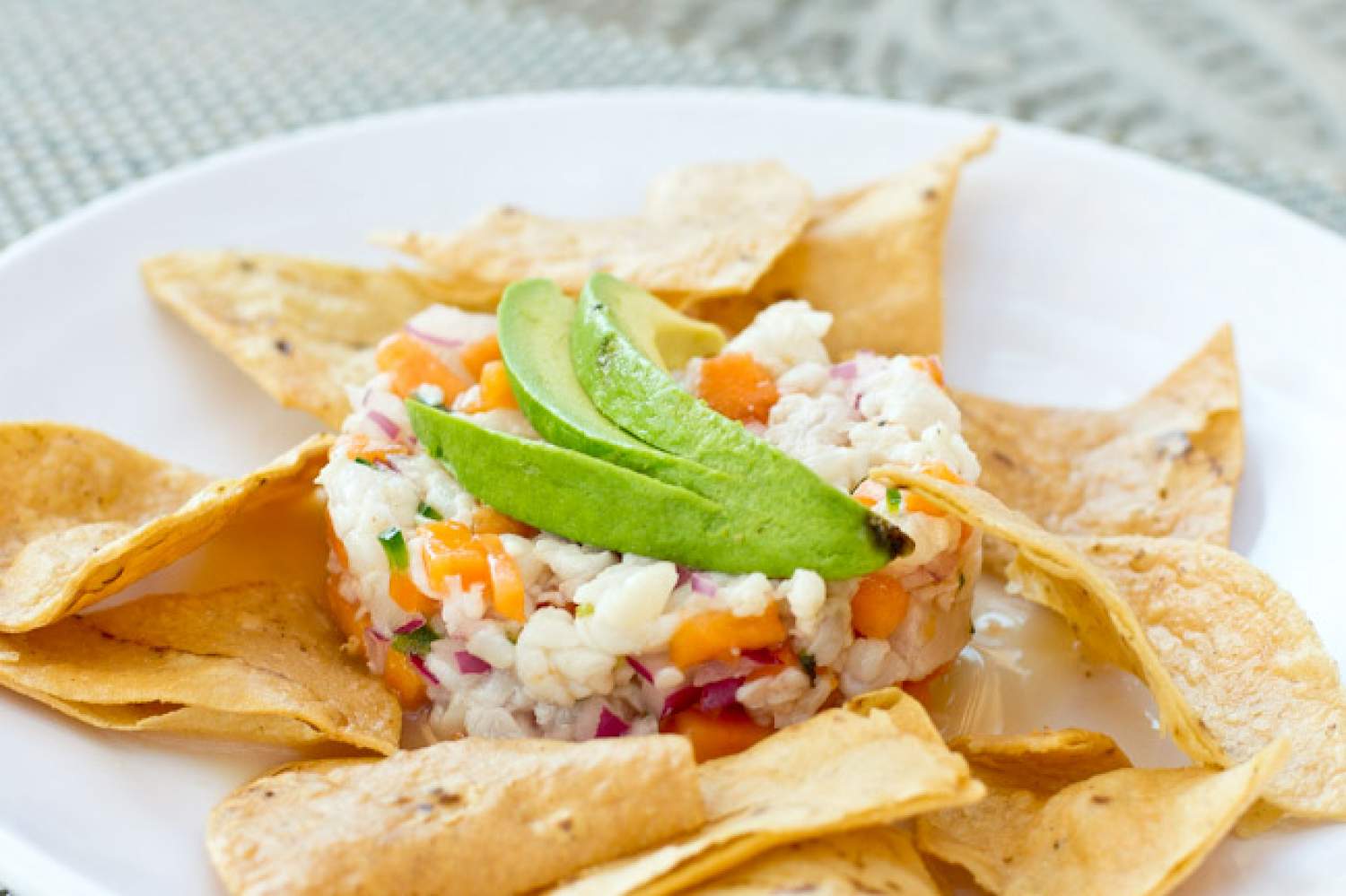 Traditional ceviche often involves "cooking" fresh fish by marinating it in lemon or lime juice along with onion, chiles and fresh herbs. In the Yucatan it often uses seafood that has already been cooked, or marinated white fish along with tomato, onion and cilantro.
Salbutes
In the Yucatan it is possible to snack all day and never need to formally sit down for a dinner. Botanas are small, inexpensive snack sized foods that are served in the market, at street food stalls and in some bars for free with the purchase of beer. Salbutes are one of the most common botanas. Tortillas are deep fried, making them slightly puffy, and then topped with meat (usually chicken or turkey), lettuce, tomato and avocado. Depending on where you go they may be topped with cabbage instead of lettuce and pickled red onion and jalapeño.
They are perfect as a mid-afternoon salty snack with a cold beer or glass of jamaica.
Sopes
Another great botana in the Yucatan, sopes look like an extra thick corn tortilla. But they are more like a corn cake with raised edges topped first with refried beans then usually some kind of shredded meat, lettuce, cheese, sour cream and pickled onion.
Like many botanas the toppings are flexible and depend where you go.
Sikil P'aak
This Mayan dish is not as common in the tourist areas but if you go to Felipe Carrillo Puerto, an hour from Tulum, you'll find this dish everywhere as the city is considered the heart of the Mayan community.
If you're in Cancun or Playa del Carmen but ask around for it (it's pronounced sick-eel pack). Most locals know it and they can guide you to find this pumpkin seed salsa. Forget pico de gallo, this is the best salsa for tortillas. Pumpkin seeds are first ground and then mixed it charred tomatoes, onions and habanero peppers. While it isn't much to look at, it has tremendous flavour.
Cover photo credits : Bacon is magic
The comments and contributions expressed are assumed only by the author. The recommendations, intentions or opinions expressed are not necessarily those of Transat AT Inc. or its affiliates. See terms of use of the Air Transat website.