Croatia is a southeastern European country known for its stunning coastline, crystal-clear waters and rich heritage. And its famous filming locations! My husband and I were lucky enough to visit the country twice in the past year and explored some of the most popular things to do in Croatia, especially in the northern half. I just love this place so much!
From the historic cities of Zagreb and Zadar to the breathtaking national parks of Plitvice Lakes and Krka, there is something for everyone. Whether you are a lover of history and architecture, a foodie, or just looking to soak up some sun on the beach… Croatia is therefore a destination that should not be missed!
Here's an overlook of our favourite spots along the way.
Zagreb
Zagreb is the capital city of Croatia. With its beautiful architecture, museums, and gastronomic offerings, it is a great starting point for your trip. St. Mark's Church, famous for its colorful tiled roof, is one of the most popular attractions in Zagreb. I significantly loved visiting the Dolan Market with its Insta-worthy umbrella roof unlike any other. It's open every day of the week and offers the best of Croatian food and goods. You have to try the strukli here. It's a delicious Croatian delicacy that's a cross between a dumpling and a beignet, filled with cottage cheese.
We had a wonderful time discovering the city's culinary heritage. I highly recommend these Zagreb restaurants for your Croatia itinerary:
The city also has several museums, including the Museum of Broken Relationships. This is a quirky and fun twist on your classic museum experience, featuring stories and objects of failed relationships from around the world. Fun fact: Zagreb is home to the world's shortest funicular railway! Indeed, it essentially takes passengers from the Lower Town to the Upper Town in just 64 seconds!
Split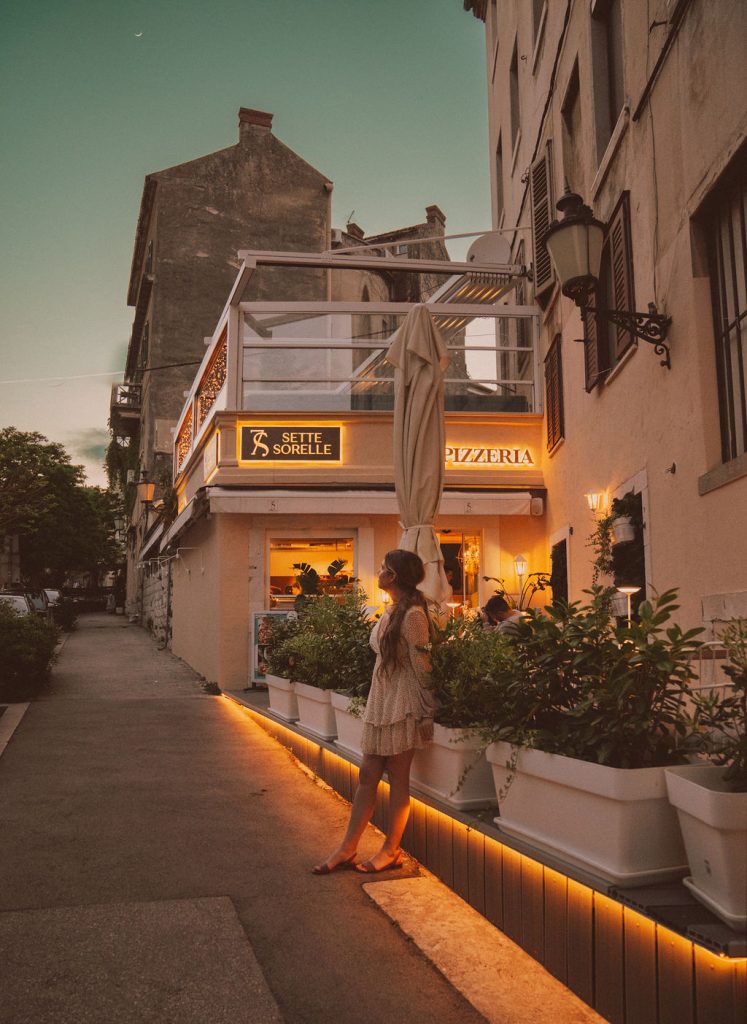 Located adjacent to the Dalmatian coast, Split is another popular destination in Croatia. The city is known for its beautiful beaches, ancient Roman ruins and vibrant nightlife. My absolute favourite attraction is the Diocletian's Palace, which is a UNESCO World Heritage site. It is one of the best preserved Roman ruins in the world and was built in the 4th century.
We loved wandering the cobblestone streets and the palm-lined boardwalk, eating gelato, and watching the huge cruise ships crawl into the harbor. Above all, we loved visiting the oldest cathedral in the world. Cathedral of St. Domnius is said to have been built in the 7th century.
To conclude, and for the foodies out there, these are our favourite restaurants in Split:
Plitvice Lakes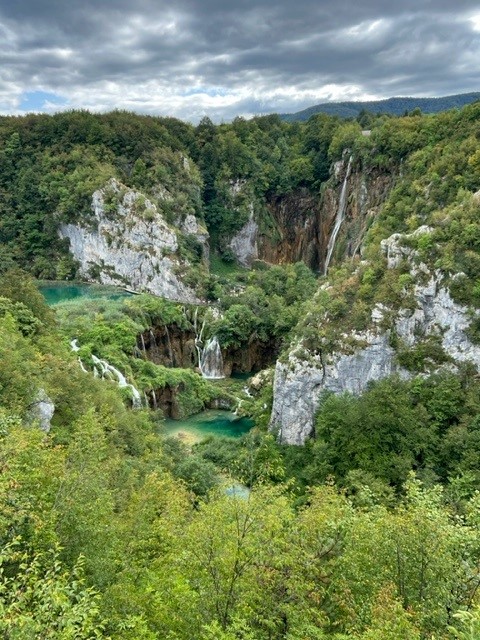 Plitvice Lakes National Park is a breathtaking national park in central Croatia with beautiful lakes, huge waterfalls and lush forests. As one of the world's best-known (and best-loved) wonders of nature, there's hardly any need to introduce you; it's even a UNESCO World Heritage site. In order to protect this markedly fragile ecosystem, and to avoid the negative effects of mass tourism, access to the park is limited to a maximum number of visitors per day for this reason. Tickets must be booked in advance.
We packed a picnic lunch and hiked along the wooden boardwalks that wind through the park, taking in the breathtaking scenery. Plitvice Lakes is also home to various wildlife including bears, wolves and deer.
Krka National Park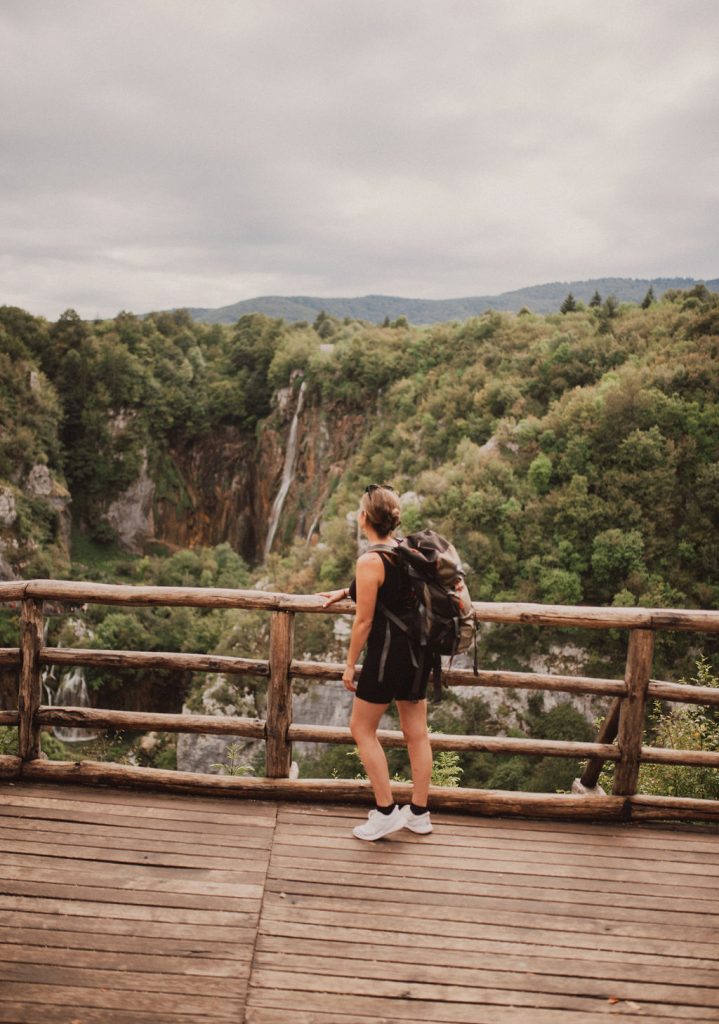 Lisewise, Krka National Park is another incredible nature reserve. Think cascading waterfalls and crystal clear natural pools. We loved, loved, loved taking a boat ride down the river to get a close up look at the waterfalls including the most photographed one, Skradinski Buk. Later on, we went on a short hike to see them from one of the many trails and bridges that run through the park.
Besides, Krka is also home to several historical sites. This includes the Krka Monastery, which dates back to the 14th century. Don't miss out on the notably picturesque Visovac Monastery, which is located on a minuscule island that's acces sible only by boat.
When exploring Krka National Park, make sure to stop at one of its most incredible wonders, Izvor Cetine, also known as the Eye of the Earth. Izvor Cetine is an incredible, turquoise, natural cold spring and the source of the Cetine River, just a 45 minute drive from Krka! The abyss itself is said to be up to 155 metres in depth.
Although we were tempted to go for a swim at first, we quickly realized that on the contrary the water is always particularly cold at only 4-8°C. Basically an ice bath! No, thank you very much! But don't miss it and bring your drone for an amazing bird's-eye view.
Zadar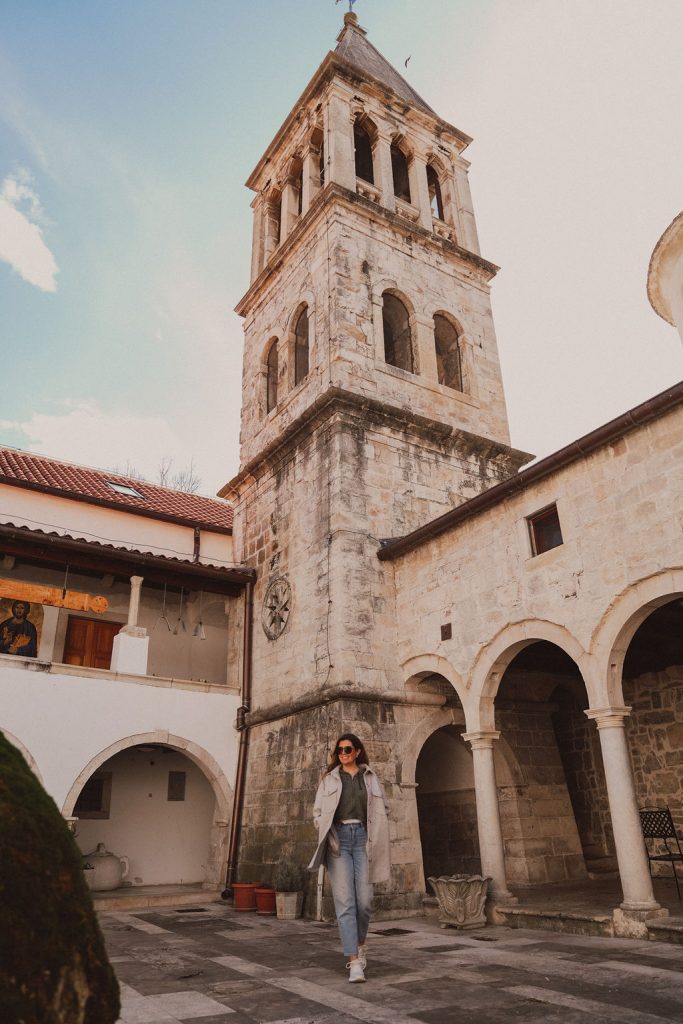 Zadar is a historic city on the Adriatic coast of Croatia. It's famous for its beautiful beaches, ancient Roman ruins, and stunning sunsets (which Alfred Hitchcock has allegedly called the most beautiful in the world!). Furthermore, we explored the city with our wonderful guide Vlatka Pehar, which I strongly recommend.
We stayed at Hotel Kolovare Zadar and it was great! Beach access and a pool with delicious breakfast.
One of Zadar's top attractions is the Sea Organ. This is a significantly unique musical instrument that is played by the waves of the sea. The city also has several museums and galleries, one of which is the Museum of Ancient Glass, a display of ancient glass artifacts from the Roman period. One of the quirkiest things in Croatia that I enjoyed the most is the world's first solar-powered public installation in Zadar. It's called the Greeting to the Sun. It's a large circular disk that lights up at night and generates enough electricity to help light the entire harbor front.
Šibenik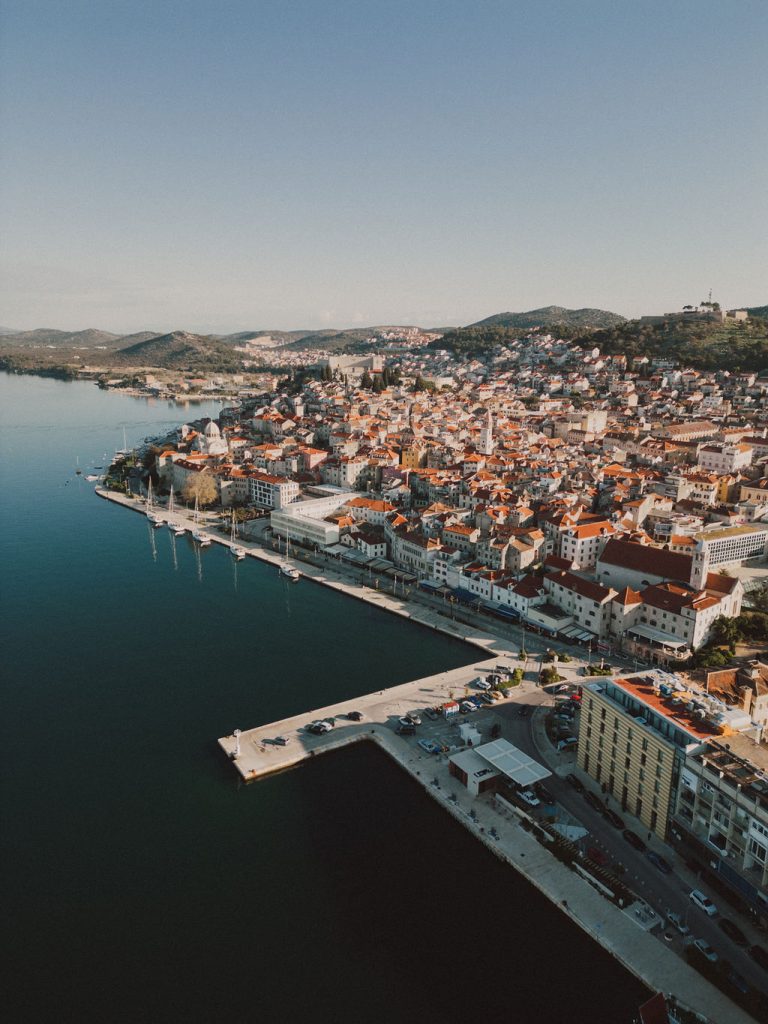 Šibenik, located on Croatia's Adriatic coast, offers a wealth of attractions and activities that make it a captivating destination. I recommend staying at Hotel Bellevue, in the heart of downtown Šibenik. Gorgeous state rooms and breakfast is included!
Firstly, stroll through the historic city center. This is the time to explore the narrow streets and charming squares of the old town, admire the well-preserved medieval architecture, including the iconic St. James Cathedral.
Secondly, visit St. Nicholas Fortress! Take a boat trip to this magnificent fortress, a UNESCO World Heritage Site, situated on a small island. There, you'll enjoy breathtaking views and delve into its rich history.
Thirdly, why not sample local cuisine? Indulge in traditional Dalmatian dishes at local restaurants, savoring fresh seafood, grilled meats, and delectable wines. Don't miss out on trying the famous Šibenik rafioli, a sweet pastry specialty. The local eats are incredible, here! Our three favourite restaurans in Sibenik are:
Finally, plan at least a day out on the water. There are two options to consider for day trips from Šibenik. One, discover the Kornati Islands. Embark on a boat tour to the Kornati Islands National Park, an archipelago of 89 islands and islets. Marvel at the rugged landscapes, crystal-clear waters, and diverse marine life. Two, enjoy the beaches near Šibenik! Effectively, there are several to choose from nearby such as Banj and Solaris. In summary, soak up the sun, take a dip in the Adriatic Sea, or engage in water sports like snorkeling, kayaking, or paddleboarding.