Mardi Gras, Creole Cuisine, Southern hospitality, along with tropical fragrances like night-blooming jasmine is New Orleans, but the beating heart of NOLA is the pulsating music. It literally flows out the doors of cafes and jazz clubs in the French Quarter and the Marigny neighbourhood and it blows the roof of venues like Preservation Hall.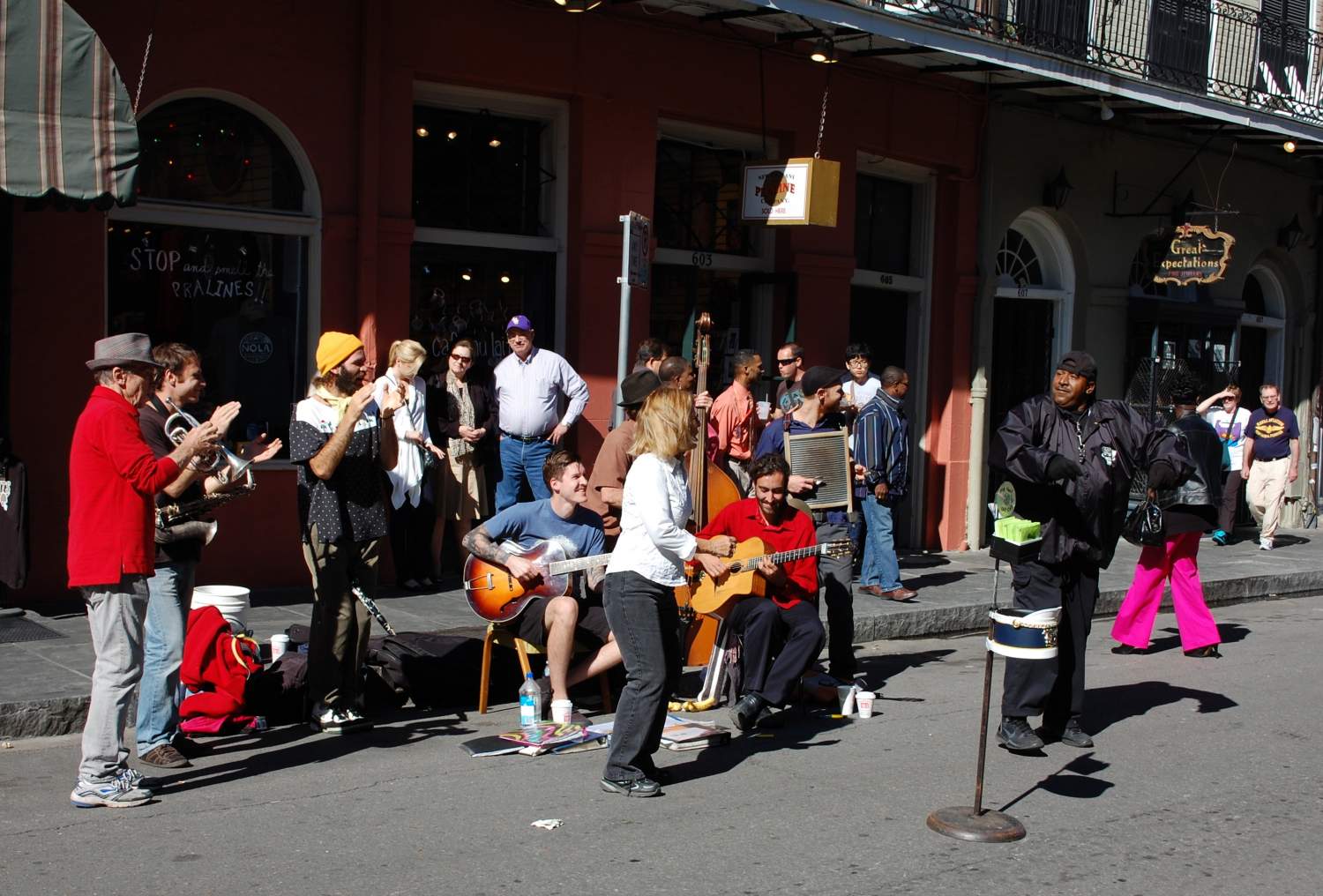 You can trace the history of jazz back to the colonial era when enslaved Africans would meet, dance and share songs on Sundays in Congo Square. Its sound travelled to homes and halls and on the streets with marching brass bands. Over the years, the sound morphed into R&B and early rock, then funk and hip-hop, but there was always an uncurrent of jazz. NOLA was its birthplace, and it gave us great jazz musicians like Dr. John, Allen Toussaint, Jelly Roll Morton, and Louis Armstrong. Jazz aficionados from around the world have been flocking to New Orleans to enjoy this music and to experience amazing musicians playing their hearts out. Following are some of my recommendations for really great NOLA music, and Frenchmen Street is a good place to start.
The Spotted Cat Music Club
The Spotted Cat on Frenchmen Street is a local favourite for music ranging from traditional and modern jazz and blues to funk and klezmer. It's in the enchanting Faubourg Marigny neighbourhood, close to the French Quarter and away from the maddening crowds of Bourbon Street. The club is small and intimate but by no means tame, and unlike a lot of venues, the music starts early, at about 3:00 p.m. Friday night, there's a lot of dancing with many couples dancing swing. There's no cover charge, but tip the musicians, as they are amazing. If you're looking for a real jazz club with a great atmosphere and reasonable prices, the Spotted Cat is a cool place; and unlike a lot of clubs on Frenchmen, it's air-conditioned.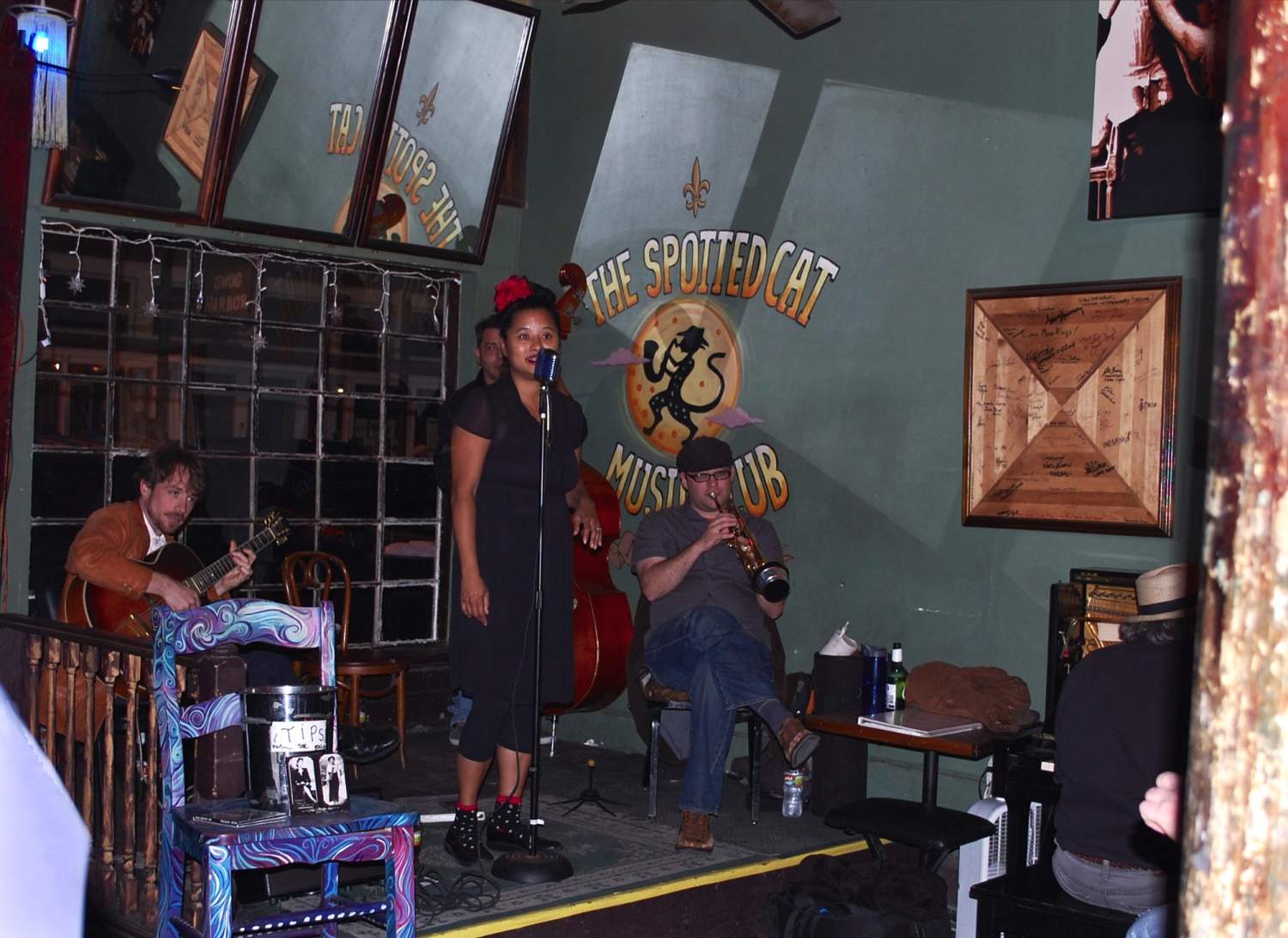 Snug Harbor Jazz Bistro
Snug Harbor is comprised of three rooms (the Music Room, the Dining Room, and the Bar) in an 1800s storefront on Frenchmen Street. The Music Room has limited cabaret-type seating and an upstairs mezzanine overlooking the stage. There isn't a bad seat in the house, and it's the place to catch some of the best live jazz in the world seven nights a week. There are two shows every evening with general admission. The music can be heard through speakers and seen on monitors in the dining room and bar, so if you're on a budget, opt for the bar where you can get great drinks at a reasonable price and still hear some of the best live jazz in the region.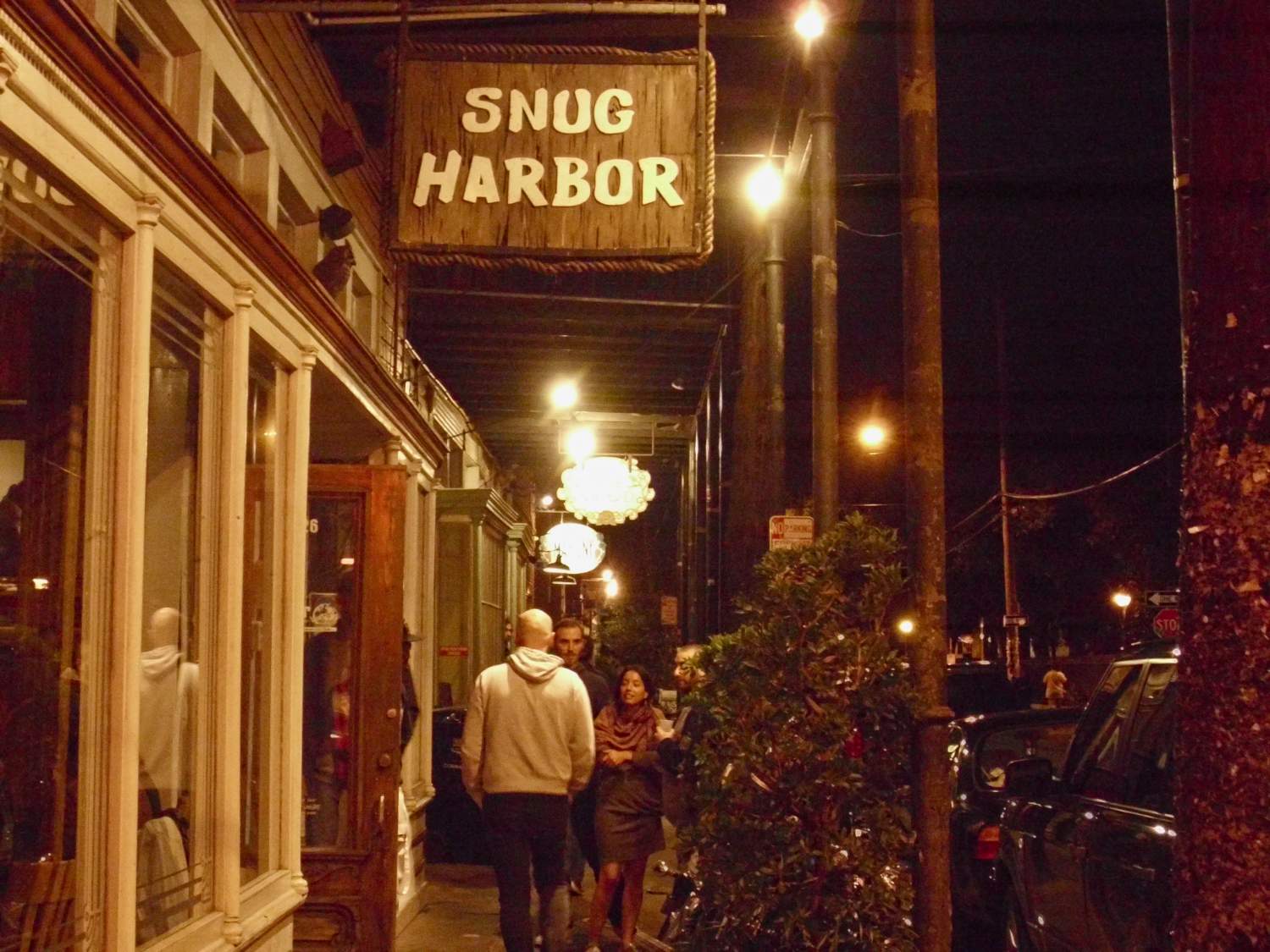 Three Muses
Music. Food. Spirits. These are the Three Muses. This little restaurant on Frenchmen Street has a limited menu made of mostly small and medium plates for sharing. They have a full bar with a complete wine list, craft cocktails, and an extensive whiskey selection.
Because it's relatively small and not too touristy, you may have to wait for a table, but it's worth it. The Three Muses is widely known for its music; it features small jazz combos made of talented musicians who love to share their craft. If you want to slow down, take your time, and just have a wonderful meal in an intimate space while listening to NOLA'a finest music, it's a great place to go (reservation by phone only).
Preservation Hall
Preservation Hall is a great place to experience New Orleans's unique culture in the French Quarter. This unassuming old building is an institution in NOLA; it's small, intimate, has limited seating, wooden floors and no air-conditioning, so take a fan. Since opening in the early 1960s, the Hall has always featured traditional jazz by top-notch local artists.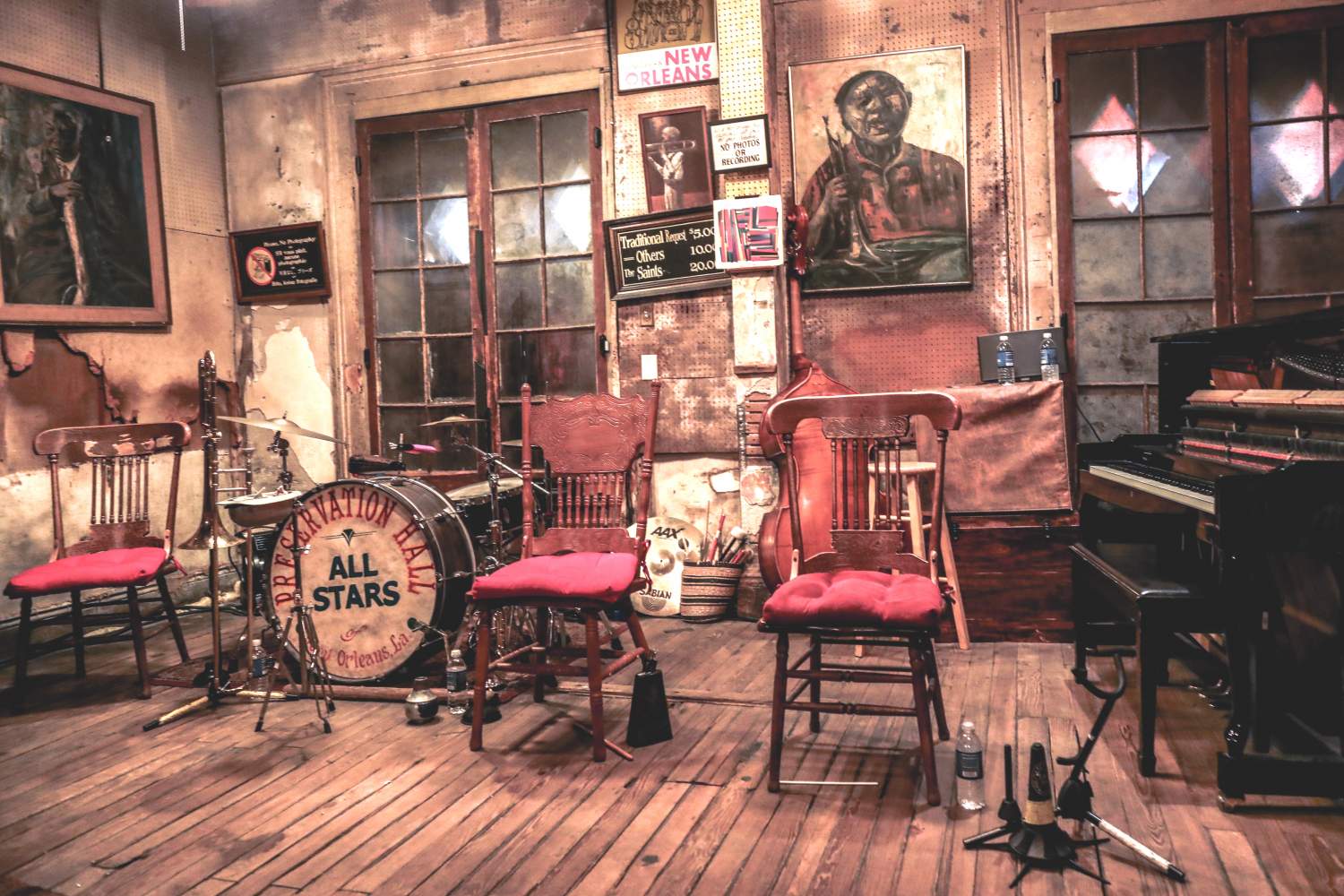 Check the list posted on the door in the afternoon to see what's happening that evening. You can book online to ensure a seat or line up as soon as possible so you don't end up standing at the back of the room. Regardless, you will definitely hear quality jazz in a historical setting.
Showtimes are 8 p.m., 9 p.m. and 11 p.m. daily. Preservation Hall is part of New Orleans Music Tour.
B.B. King's Blues Club
You can get a sneak preview of B.B. King's incredible sounds while strolling the Quarter. This is one of the clubs that pour toe-tapping music out the front door. Located right across from the French market, it's a great place to chill after a day of touring and shopping. It's a fairly large music bar at the end of Decatur Street, not far from all the clubs on Frenchmen Street, with good southern food, live blues and jazz, lots of dancing, signature drinks, and cold beer. There's a $10 corkage fee if you choose to bring your own wine. For great food at reasonable prices, live blues and jazz in a great atmosphere, put on your dancing shoes and party at B.B. King's. There is a $5 cover.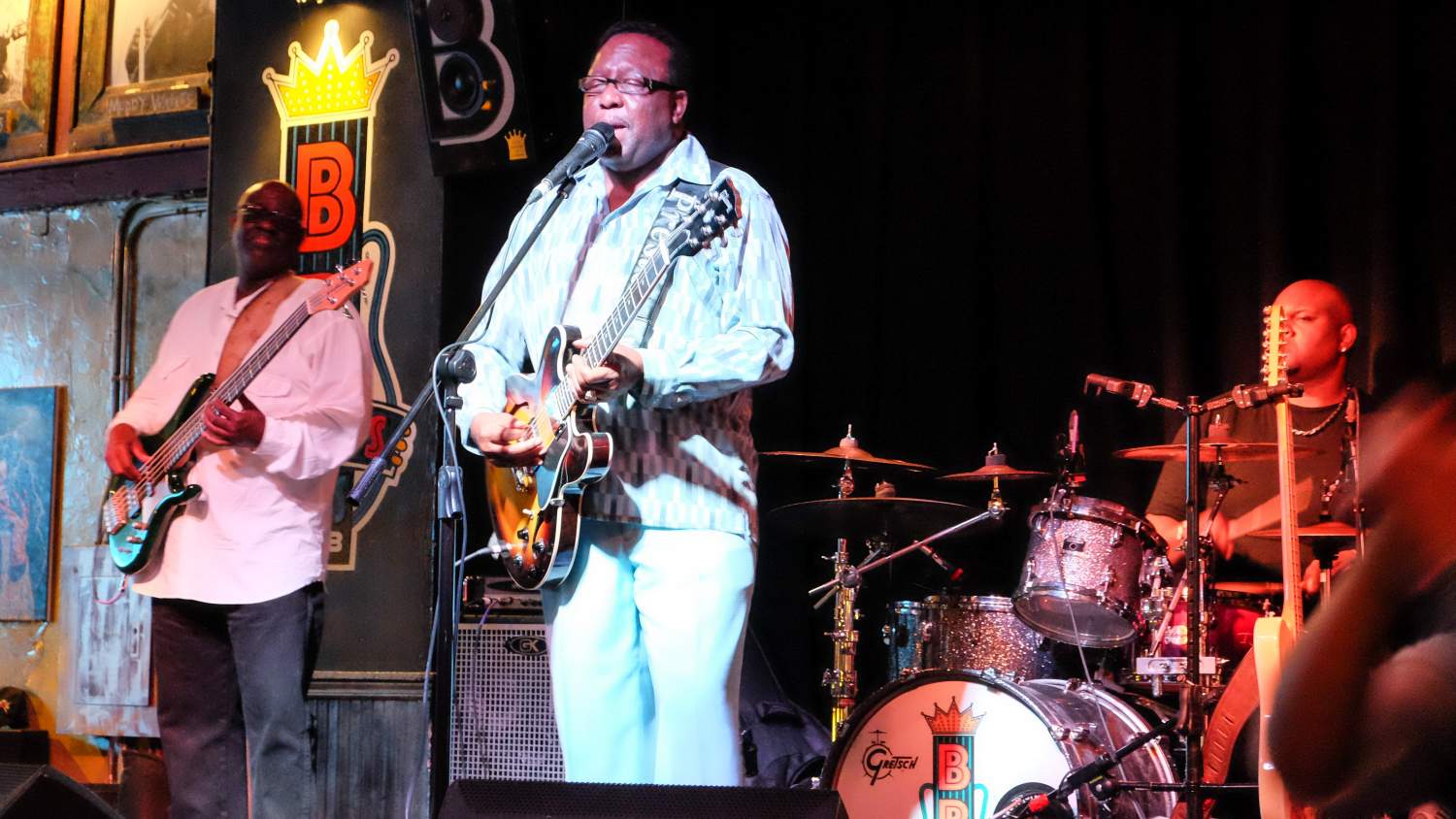 Fritzel's European Jazz Club
Fritzel's is a traditional jazz club, a mainstay on Bourbon Street and the oldest New Orleans jazz club still in operation. They have some delicious bourbons, absinthe, draft beer, hurricanes, as well as great coffee and a really good lemonade. The food is good and reasonably priced, the cocktails can get a little pricey but with no cover charge, it's a bit of a wash. This cool place with a homey atmosphere and an old rustic vibe has great jazz with perhaps a little blues thrown in. It all starts at 9 p.m., but it's wise to get there 30 minutes beforehand as seating by the stage is limited. Bourbon Street can get a little crazy, so skip all the tourist dives and head straight for Fritzel's at the end of the street.
To go see these jazz clubs for yourself, book a trip to New Orleans today!
The comments and contributions expressed are assumed only by the author. The recommendations, intentions or opinions expressed are not necessarily those of Transat AT Inc. or its affiliates. See terms of use of the Air Transat website.