One of the best things about being on holiday is trying all of the new food and there's no better place to do this than Mexico.
A country known for its fantastic food and drink, it's also home to an incredible number of different fruits. Of course the pineapple and coconut are found throughout the country and in every bar and restaurant.
But there are a few you may not have heard of that need to be sampled as well, whether it be raw, in fruit juice, smoothies, ice cream or desserts.
Guayaba
Better known as guava in English, these Mexican fruits are most often used in juices and smoothies in Mexico, especially for breakfast. They are as firm as a pear; however, taste very tart almost like a rhubarb and so they require sugar to be added.
With a pinkish rose hue they are also very popular in pastries and used for jams and jellies. And of course they are delicious in a beachside cocktail.
Maracuya
Better known as passion fruit in English, there are several types of fruits in the maracuya family. One of the most interesting is called granadilla, also known as granada moco or granada china, which are most commonly found on hills and mountains.
ALSO READ: Best Beaches Near La Paz
They are orange ovals, with an exterior that makes them almost feel like a maraca. They seem hollow with a hard skin. The skin cannot be eaten like an apple, instead these maracuya are often cut in half to reveal an interior with gelatinous black seeds.
While it doesn't sound appetizing it is a wonderful fruity flavour and is rich in vitamins A, C and K. It's often turned into juice and makes for a great topping of granola with yogurt.
Mamey sapote
One of the most unusual fruit flavours you will try in Mexico, if you didn't know it was a fruit you may mistake it for a potato at the market.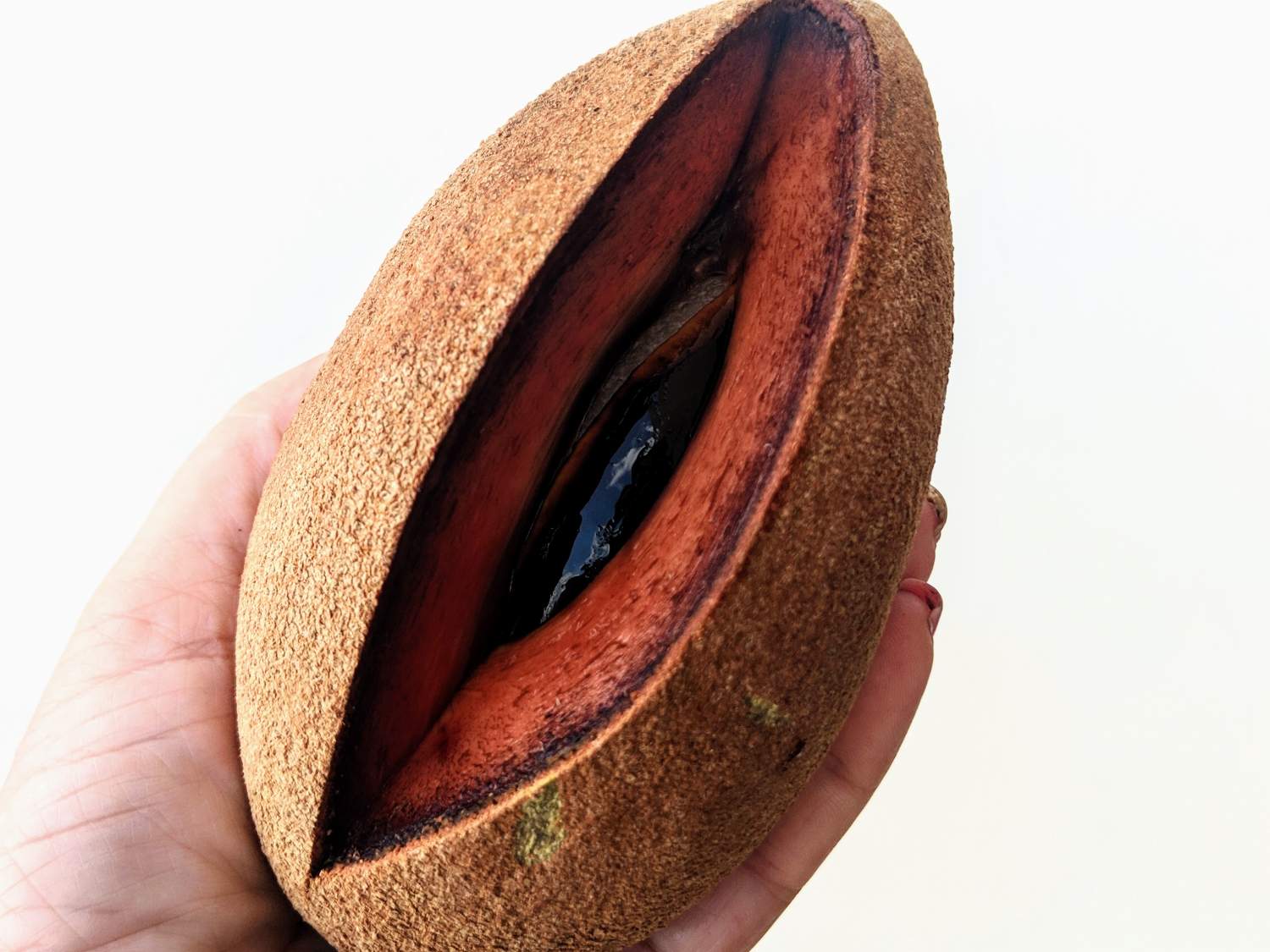 The flavour inside is almost spicy, similar to sweet potato with brown sugar and ginger. It is available twice a year and mamey season is always an exciting time in Mexico. The skin is not edible but the fruit can be eaten raw. It is also a fantastic juice and an incredible ice cream.
Ancient Aztecs made a drink called tejate with its seeds and 4000 years later some small towns still have festivals dedicated to this drink.
Cacao
Perhaps one of the most exciting fruits to try in Mexico. While many people have eaten chocolate, and perhaps cacao nibs, it's not common to try cacao in the fruit form.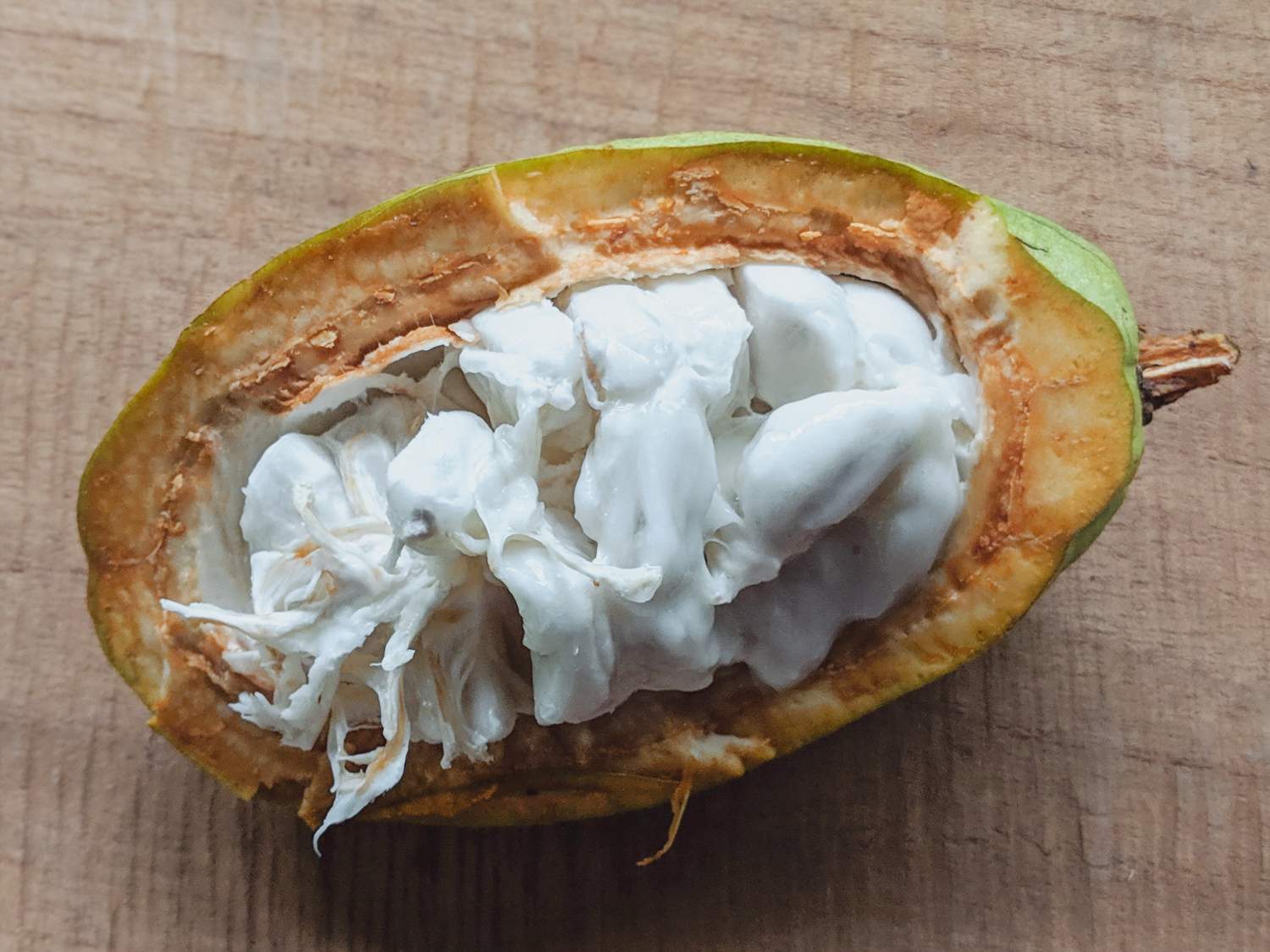 You can find it in the markets in coffee regions. You open the pod and eat the flesh around the seed. It tastes nothing like chocolate. Instead it's a fruity and fresh creamy flavour.
Avocado
Most people are very familiar with this fruit, especially as avocado toast has become an expensive trend in restaurants.
READ MORE: Where to Find the Best Tacos in Mexico
The most well known is the Hass avocado. However, Mexico has lots of local avocados that are much larger, have smooth lighter green skin and have different flavours ranging from buttery to fruity. And they are all at a fraction of the price of the exported Hass avocado. Perhaps that is why there's nothing like eating fresh guacamole in Mexico.
Soursop
Not the most appetizing name but the soursop is a delicious blend of apple and strawberry flavours with a bit of orange. Some say it's like a pear or pineapple and kiwi. Basically, it is like a fruit salad but better.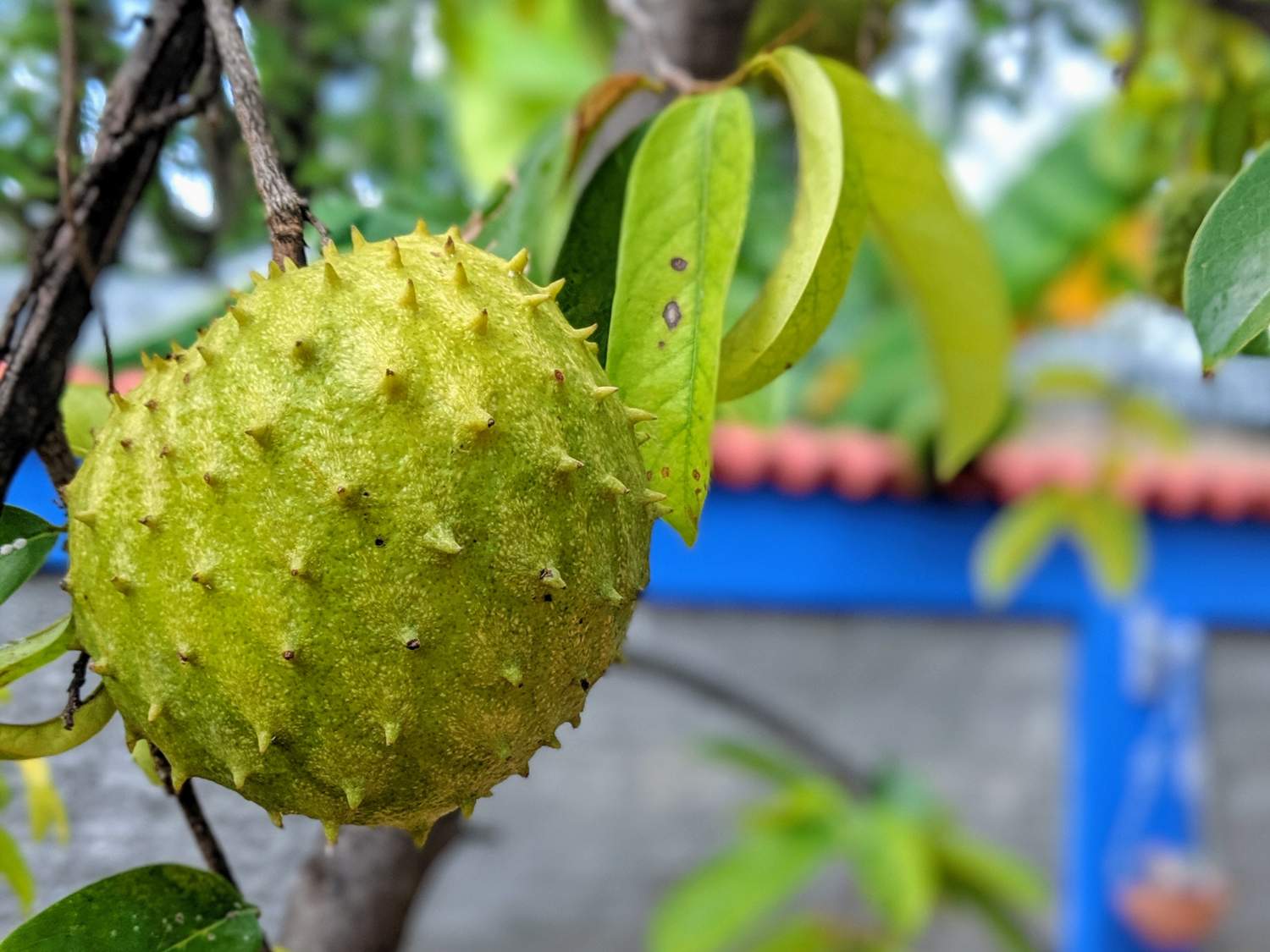 CHECK OUT: Best Ruins in Mexico
In Mexico it is called guanábana and grows over the summer. The size of an American football, it can weigh up to 5lbs and has spiky skin. It's most commonly used in juice, smoothies and ice cream and locals swear by its healing properties and ability to combat diseases like cancer. No one has proof of these but health claims aside, soursop is delicious.