So, you've booked a weeklong vacation and you're looking for things to do in Costa Rica. There is so much to do in this ecologically diverse country. How will you choose what to do once you get here?
Take a Surf Lesson
We had never considered surfing, but the moment we saw the surfers in the warm waves, we knew we had to try it. Did we catch the surfing bug? Not really. But we were glad we had the experience and would definitely recommend it. If you are travelling with kids ages 4 and up, get them out there too. It'll be astounding to see how fast they ride their first wave.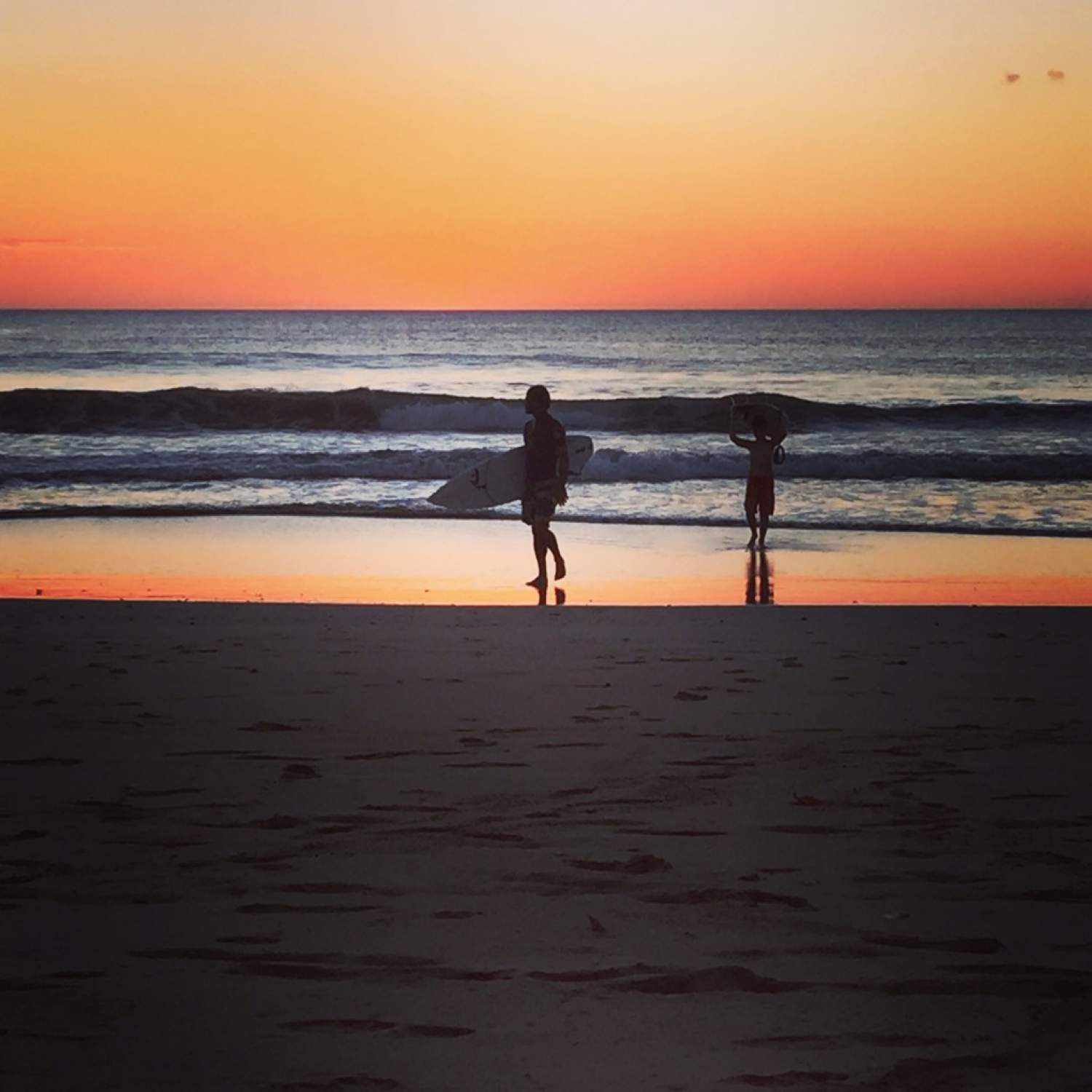 Tour an Estuary
You will find estuaries filled with brackish water, a mix of saltwater and freshwater, where the ocean meets the rivers that snake through this tropical country. The mangrove trees, which help filter the water, are sanctuaries for birds and other animal species. Take a kayak, canoe or fishing boat tour and learn about Costa Rican coastal wildlife from a local guide. While these are available in many areas, they are especially popular near Manuel Antonio National Park and in the Tamarindo – Playa Grande area.
Explore the Rainforest at Night
The sounds of the rainforest at night can be deafening. At least that's what we discovered on our night tour. With our naturalist guide and a flashlights in hand, we set out to discover insects and other nocturnal animals hard at work. We also spotted birds, fast asleep with their beaks hidden amongst their chest feathers, almost as if their head was resting on their shoulder. This excursion into the unknown has just the right mix of science and adventure to please visitors of all ages. Near the Monteverde cloudforest, consider the tour at the Monteverde Wildlife Refuge. If you are close to the Arenal volcano near the town of La Fortuna, consider the nightwalk tour at Ecocentro Danaus.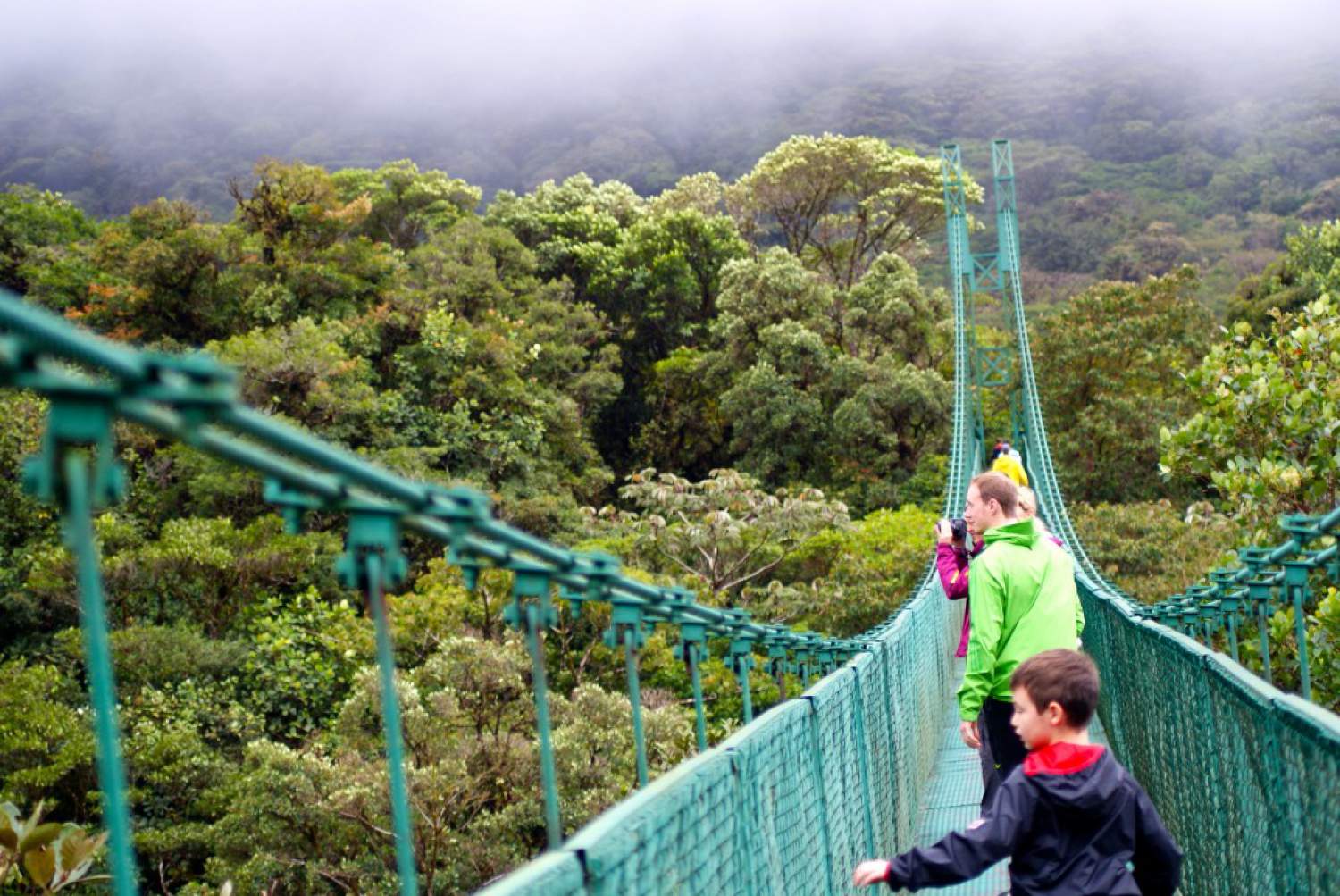 Zipline through the Tree Canopy
Ziplining in Costa Rica is recommended so often that it has almost become a cliché. But, there's a reason why it's recommended so often. Costa Rica made ziplining famous, after all. What better way to explore a forest than swinging through its treetops? Compete with your friends and family to see how many monkeys you spot while you're up there. Try the thirteen platform tour at Los Lagos, the longest one in the La Fortuna area. If you are closer to the beaches of Guanacaste, go to Pura Aventura, and maybe add on a horseback ride. Ask any provider if they have a double cable, double pulley system for their zipline. That's the safest equipment available in the country.
A Day at the Beach
Even Costa Ricans, or Ticos, as they call themselves, like to spend their vacations on the Pacific Coast's beaches. Locals often opt for smaller beaches with less amenities (like no restaurants and therefore no bathrooms). Rent a car and spend the day discovering hidden gems like Playa Penca, Playa Minas and Playa Conchal. Make Playa Grande your final stop. Though there are no restaurants directly on the beach, the town of Playa Grande's has several options, including Taco Star, a hunger and thirst busting stand near the entrance to the beach.
While you'll fit in with the locals if you pack a cooler with refreshments for the day, at busier beaches like Playa Tamarindo, you can find vendors walking up and down the beach with coolers and little carts. Try a 'granizado', a syrupy cup of shaved ice, or grab a bag of sour mangoes served with salt and lime. After a dip in the ocean and a beach soccer game, quench your thirst with cool coconut water from a freshly sliced coconut.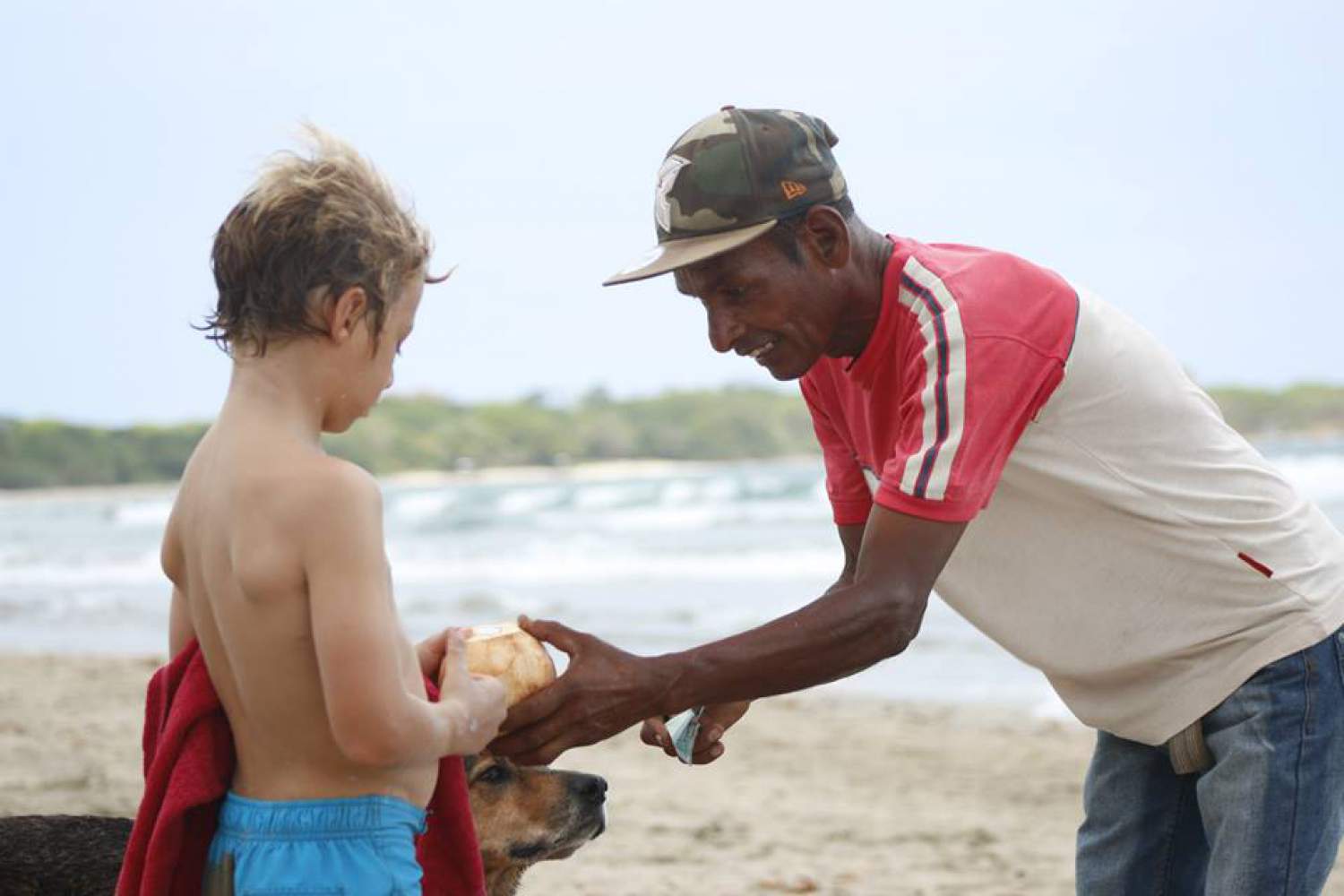 Sail into the Sunset
Most beach towns offer catamaran and sailboat cruises that begin in the early afternoon and end just after you've watched the sun set over the waves. Enjoy a meal, drinks, snorkeling and swimming. Insider tip: before you reserve, ask what type of groups are already booked. This way, you avoid the awkwardness of sailing with a large group of people who already know each other. If you prefer a romantic sailboat, Antares Sailing or Serendipity Charters is the right choice. If you prefer a more casual atmosphere and a buffet meal, a catamaran tour on the Blue Dolphin may be more your speed.
Spend the Day at the Base of a Volcano
There is nothing more tropical and almost prehistoric than spending the day at the base of a volcano. There are seven volcanoes in Costa Rica, the most popular being Arenal. Enjoy a soak (or a slide) in the hot springs heated by volcanic rock, take a walk over hanging bridges through the trees and enjoy the abundant and brightly coloured flora and fauna. All of these activities can be arranged through local tour companies like Naturalist Guide – Day Tours. If you are only in this area for a day, we recommend a guided volcano hike followed by a visit to the Tabacon Hot Springs. This is the quintessential Costa Rican vacation experience.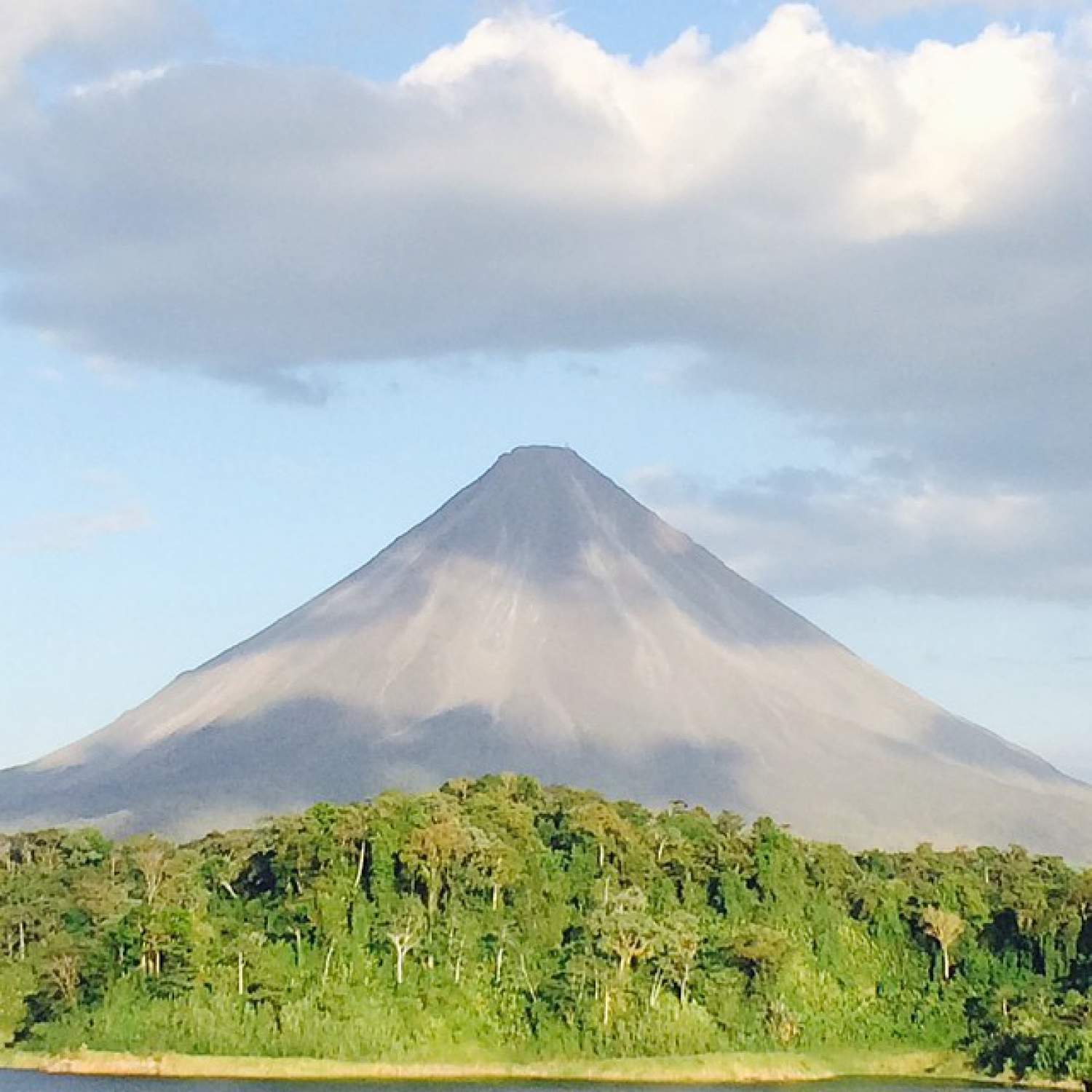 Start planning your Costa Rica adventure and book your Air Transat flight to San Jose or Liberia.
Cover photo credit: Liisa Vexler
The comments and contributions expressed are assumed only by the author. The recommendations, intentions or opinions expressed are not necessarily those of Transat AT Inc. or its affiliates. See terms of use of the Air Transat website.