Foregoing a healthy breakfast for a little baked treat while on vacation is not only allowed but expected. Here are some of deliciously flaky, buttery, rich breakfast pastries in some of our favourite European cities.
Croissants in Paris
The classic of all breakfast pastries, the croissant is synonymous with the perfect French breakfast. Crisp, flaky and buttery, nothing beats this classic dipped in a bowl of café au lait.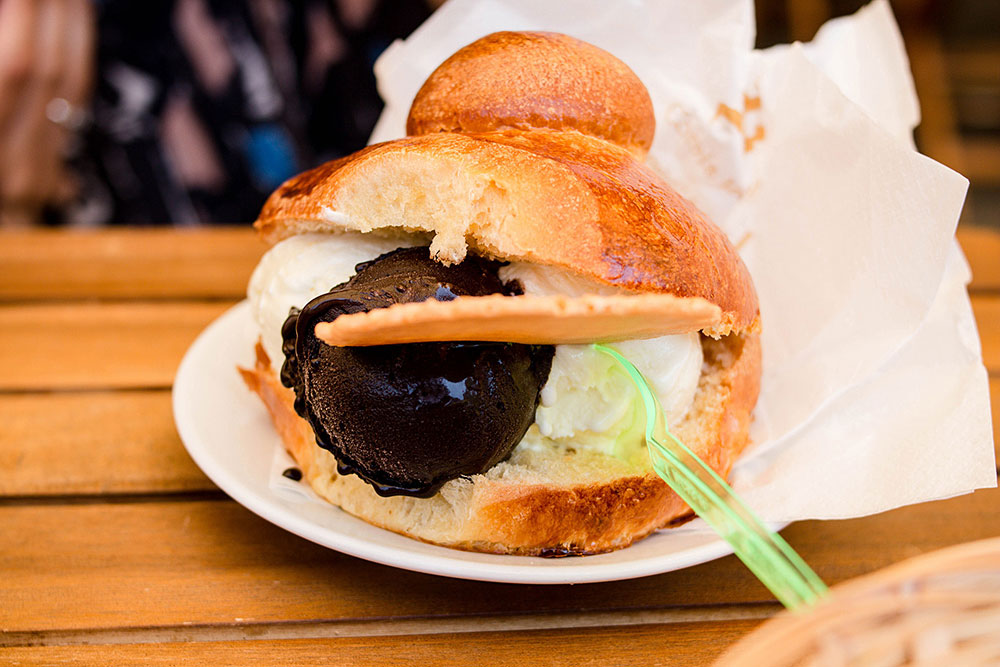 Brioscia in Palermo
Sweltering Sicilian summer days start out in the most delicious ways, with a scoop or tow of gelato or granite sandwiched in a soft, slightly sweetened brioscia, a close cousin to the French brioche.
Cinnamon buns in Copenhagen
You can find kanelbulle or cinnamon buns in every single pastry shop and café in the Danish capital. Never glazed, the soft, buttery and spiced buns are usually always warm from the oven, especially at breakfast.
Cardamom buns in Stockholm
A cousin of the kanelbulle, Sweden's kardemummabulle is the bun of choice in Stockholm for breakfast or for fika at any time. Fika is the lovely Swedish notion of slowing down and having a cup of coffee usually accompanied by a sweet treat.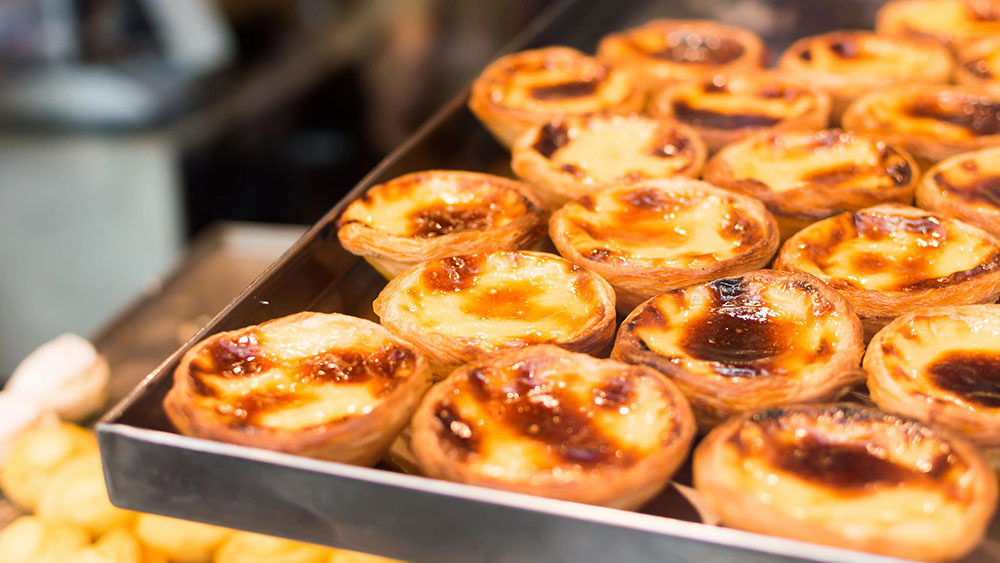 Pastéis de nata in Lisbon
The famous Portuguese egg tart is a great treat any time of day but especially for breakfast with a steaming cup of coffee. The luscious custard filling and flaky tart shell will quickly earn this traditional Portuguese dessert a spot on your list of favourite breakfast items. Try them at Pastéis de Belém that has been making them since 1837!
Pasticciotto in Lecce
A plump oval cake with an outer shell the consistency of a shortbread and stuffed with pastry cream or custard, the pasticciotto is the breakfast of choice throughout Italy's Puglia's peninsula. Pair it with a cold caffè leccese, as espresso poured over ice and mixed with a shot of sweet almond syrup for the perfect colazione Pugliese.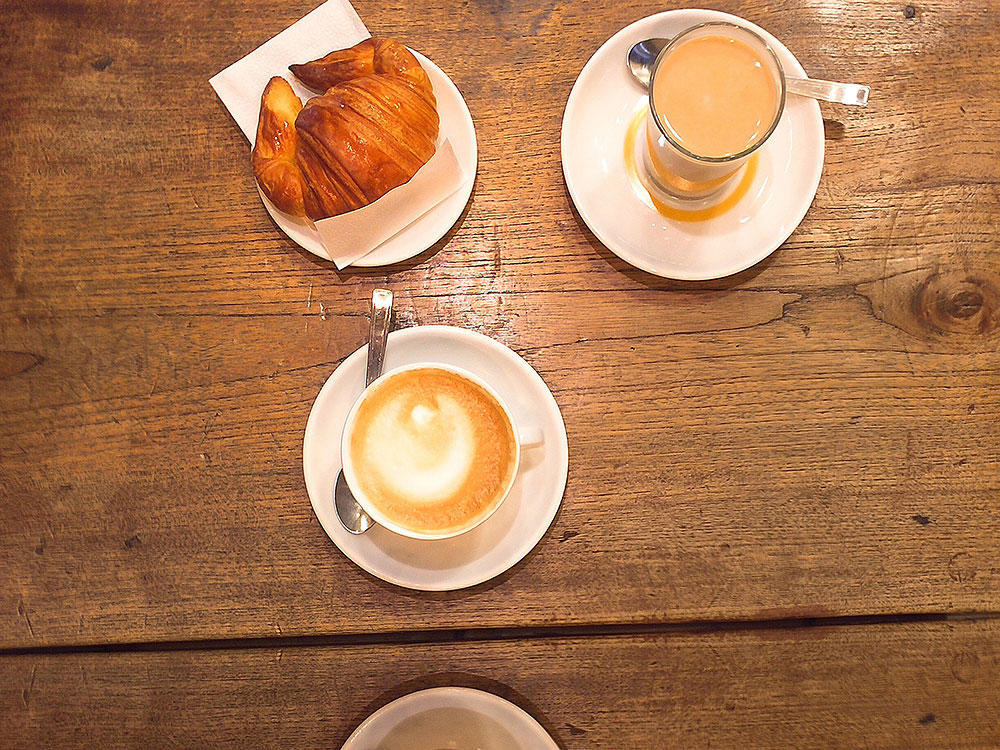 Cornetto in Rome
This Italian version of the croissant is the breakfast of choice in Rome, along a steaming cup of cappuccino at the local bar (or café). A cornetto can be flaky or more cakey, can be plain or stuffed with jam, Nutella or pasty cream. Whatever your choice is, it will be delicious.
Churros in Barcelona
Some of Barcelona's must eats are hot, fresh-from-the-fryer churros dipped in hot chocolate so thick that you can stand the churros in it. And although you may be thinking that churros are not breakfast food, we beg to differ that they are the best breakfast staple when on holidays in Barcelona.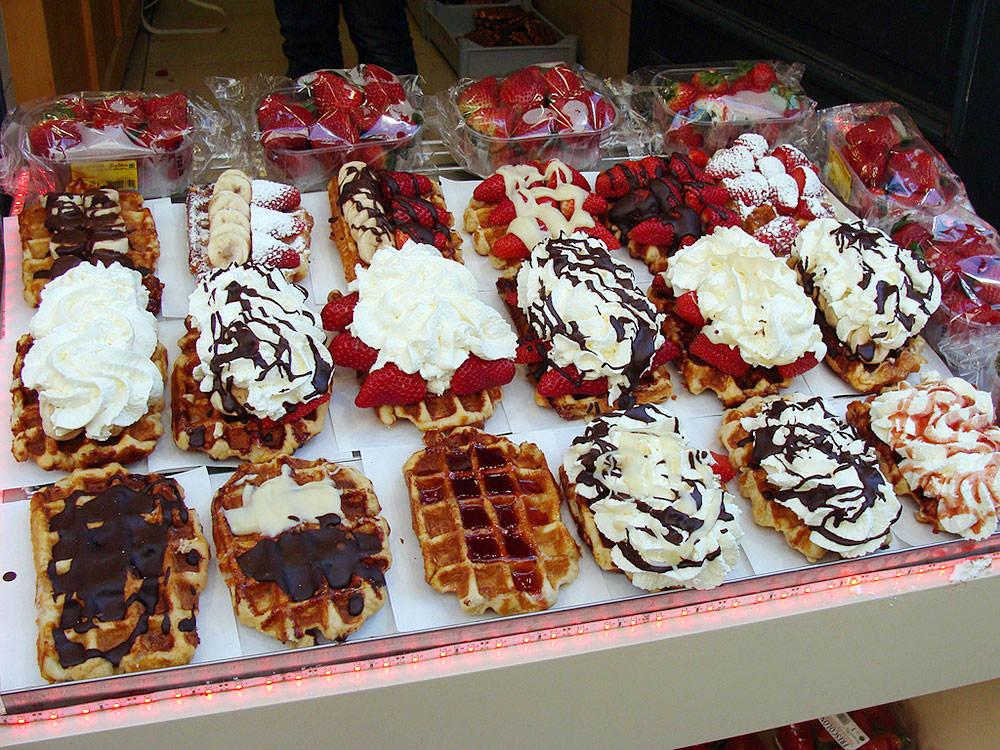 Belgian waffles in Brussels
What's better than waffles for breakfast? Waffles for breakfast in Belgian, the birthplace of waffles. Crispy, light and fluffy, Belgian waffles are typically topped with sweet concoctions such as whipped cream, powdered sugar, fruit and/or chocolate.
Find flight information here for many of the cities mentioned in this article.
The comments and contributions expressed are assumed only by the author. The recommendations, intentions or opinions expressed are not necessarily those of Transat AT Inc. or its affiliates. See terms of use of the Air Transat website.