Article par Dian Emery originalement publié dans le magazine à bord Atmosphere. Lisez la plus récente édition ici.
You will need a day trip from Rome. Yes, you will. At some point during your visit to Rome, you will hit peak consumption of antiquities, crowds, Colosseum lineups and gorgeous marble things scattered everywhere you look. It is time for a break. Our suggestion for a perfect city escape is the tiny walled hill village of Orvieto, in the Italian region of Umbria. You will not regret it: this easy Rome to Orvieto day trip will be one of the best memories of your stay in Italy.
Why is Orvieto the Perfect Day Trip from Rome?
First of all, it is extremely close to Rome and a direct train trip from the city. You can also drive to Orvieto from Rome, but why bother? You will only end up fighting traffic, driving on occasionally snow-covered roads and getting lost at least once, which doesn't sound like a great way to spend your limited time in Italy.
Located only an hour away from Rome, Orvieto is ideal for a quick getaway, but don't plan on spending only a few hours in this town, once you arrive, you will want to stay. A full day in this little spot is ideal, and will be enough for you to fall in love with this fairytale village.
The view alone is worth the trip from Rome. As you exit the Orvieto train station, you will spot the funicular directly across the street. This is the access point to the hilled village located on top of a huge hunk of volcanic rock. Once you are at the top, exit the funicular, turn around and look at the view. You are now about one thousand feet over the valley below, and the Umbria countryside is at your feet, simply gorgeous.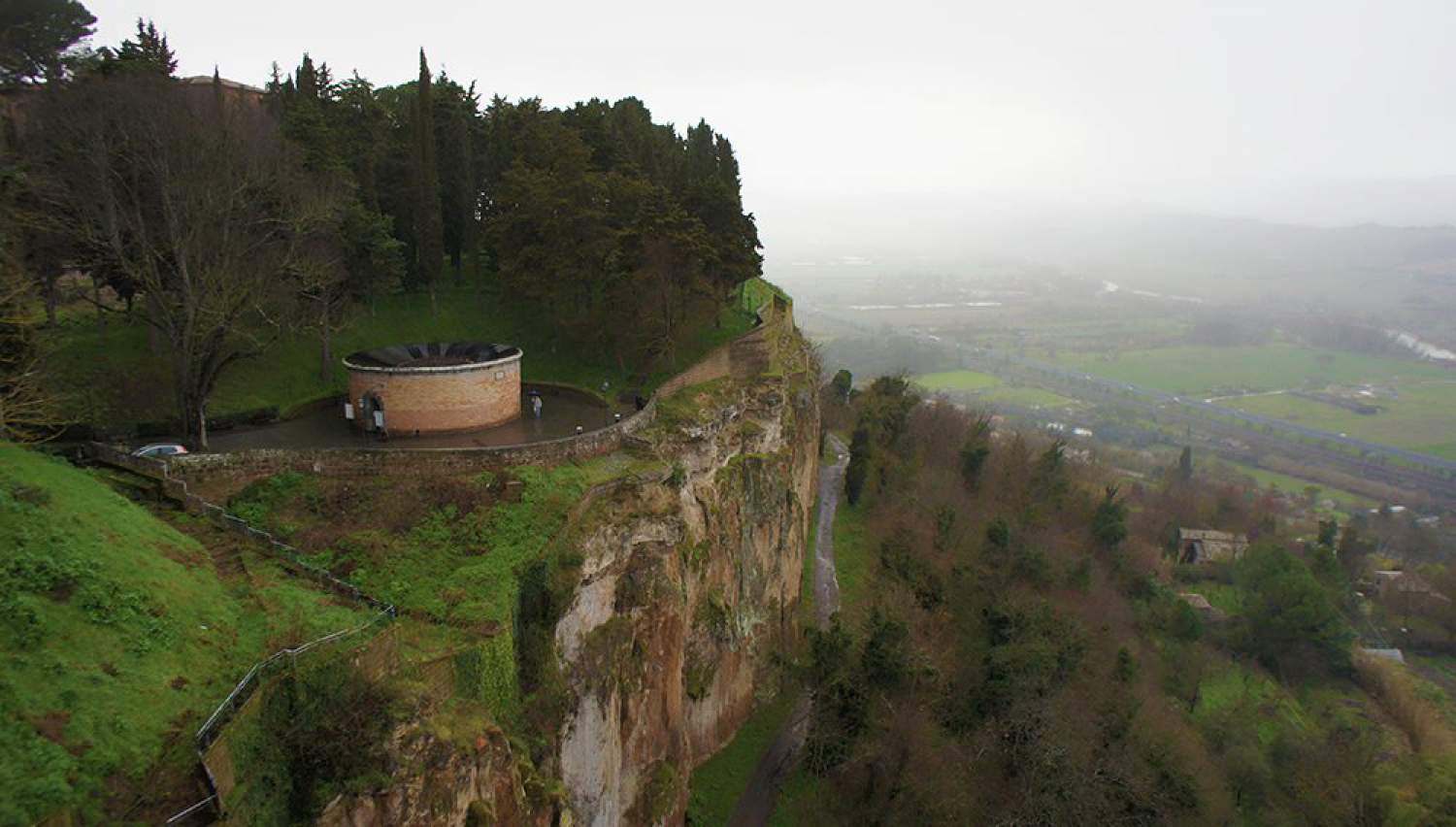 Quaint and quiet, Orvieto is riddled with tiny meandering laneways, pedestrian walks and wonderful boutique shops. You won't find many tacky souvenir outlets and crowded expensive restaurants. Instead, the village is chock full of artisans, tiny food shops, and patio cafes. Buy a snack, and wander around for a bit. Being small and virtually car-free, this hill town is great place to get lost and discover a new crooked lane, an enclosed oasis, a new vista.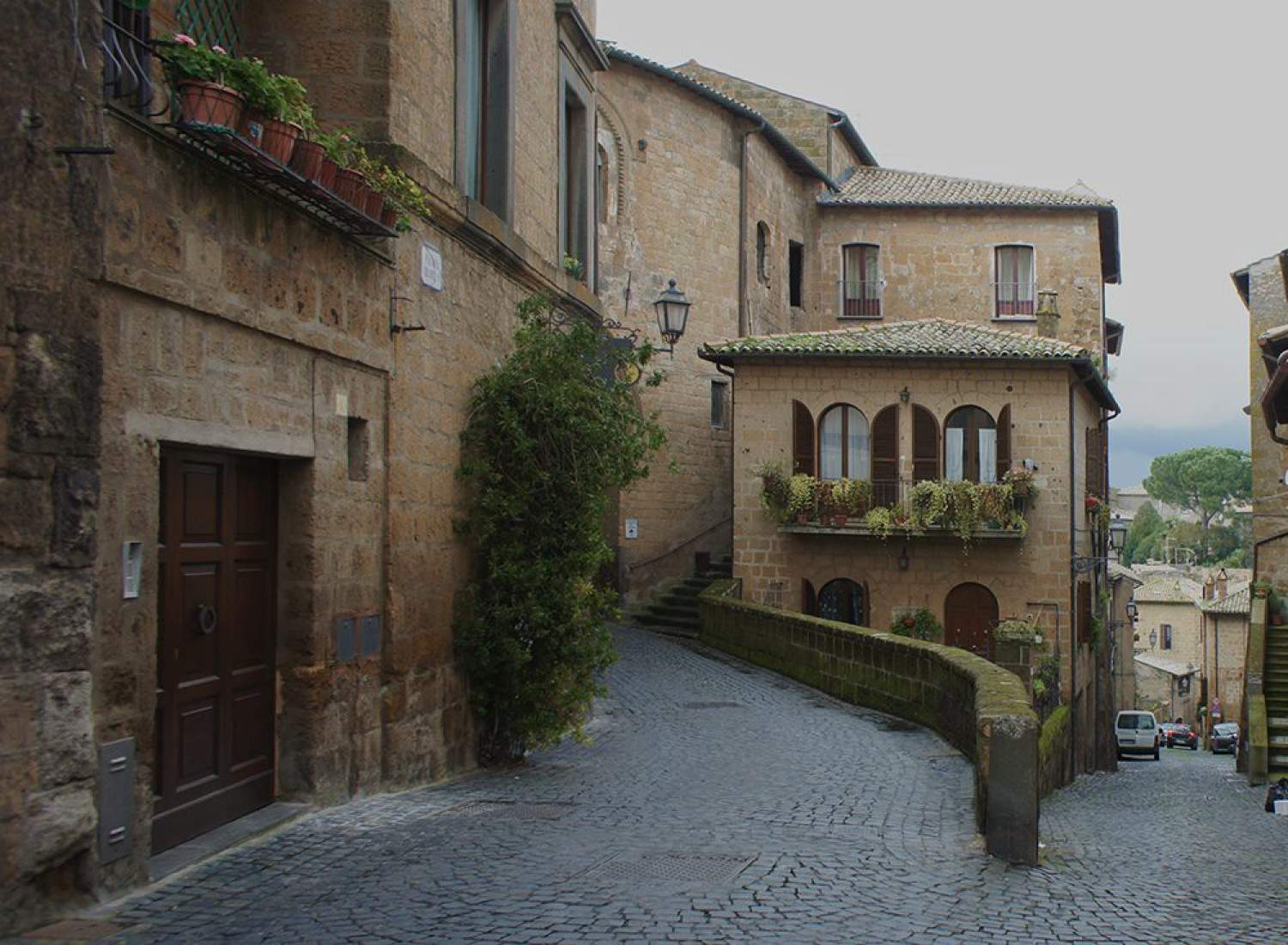 Things to Do in Orvieto
Orvieto Walking Tour
Offered by the village of Orvieto, this 2 kilometer English/Italian language walking tour takes in the main attractions, squares and palaces, as well as giving you a short history of the town. The ticket office and meeting spot for the tour is in the Piazza del Duomo, 23. The piazza itself is easily located with clear signage throughout the village.
Duomo Tour
The 11th century Duomo cathedral is the main tourist attraction of Orvieto, and brings in tons of tourists to view the many glittering mosaics that are found within this Gothic architectural masterpiece. The English/Italian guided tour of the Duomo starts at 1pm, and the meeting spot is in front of the ticket office.
Tour Dates: March 25 to October 31 as well as the month of December. Monday, Tuesday, Friday and Saturday.
Gelato, of Course
You are in Italy, and so you must try the gelato everywhere you go. Orvieto's best gelato spot is the Gelateria Pasqualetti, located in the Piazza Duomo. Buy a cup, and wander around the Piazza, explore the glittering cobblestone laneways or just sit on the Duomo steps and people-watch. Our favourite flavour? Coconut. So very delicious.
Circle the Rock
The village of Orvieto knows how special it is to look out into the beautiful countryside of Umbria, and has developed a walking trail located midway down the cliff to take full advantage of its signature view high on top of a rock in Italy. During your walk, remember to look up to see the carved grottos, and be sure to visit the Chiesa del Crocefisso del Tufo, a tiny chapel embedded into the volcanic rock.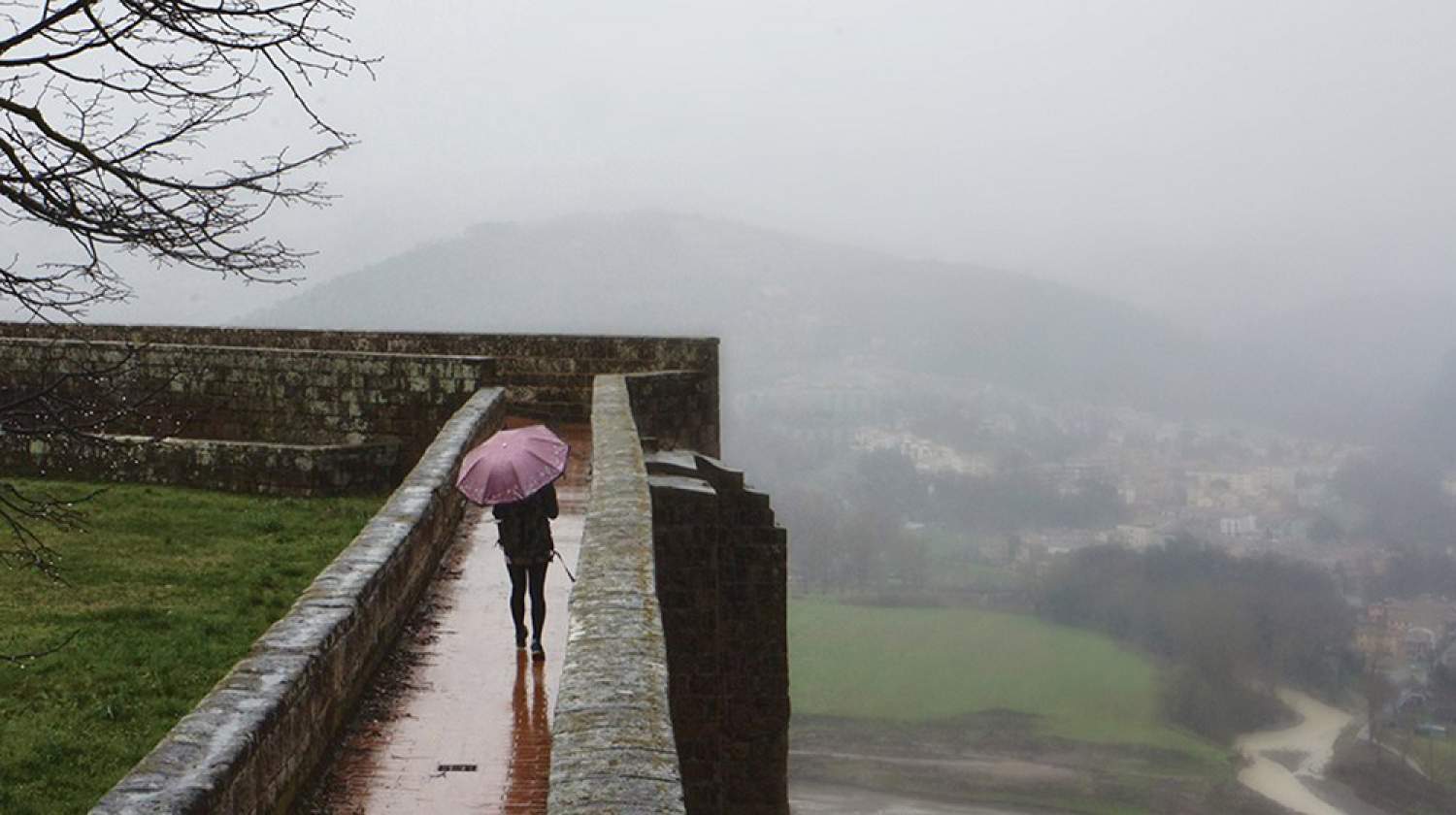 There are five entrance points to access the trail: Madonna del Velo, Porta Vivaria, Porta Soliana, Palazzo Crispo Marsiano, and Foro Boario. Walking the entire trail (appropriately named Anella della Rupe, or Ring of the Rock) will take about an hour. However, if you get tired, it is easy to amble back in town to sit, sip some wine and rest your toes in one of Orvieto's many cafes.
Eat and Drink Vino
Close your eyes and point. That is how easy it is to find a great restaurant in Orvieto. No need for Yelp reviews, it's all good, but our favourite foodie activity was buying a picnic lunch from a small shop to enjoy in Orvieto's Parco del Grotte, located close to the Duomo. This terraced green spot is the go-to picnic spot in the village. It is right in the middle of town, and is equipped with a large grotto, enormous trees and enough space to accommodate about a hundred people.
If you are a fan of white wine, you've come to the right spot. Orvieto's signature Classico white wine is famous throughout Italy. Be sure to sample a glass or two during your visit. You can't beat sipping fine vino on a patio in a tiny Italian village, on top of a gigantic rock.
High up on its bluff, Orvieto is a little oasis, and feels so, so far away from the maddening crowds of the city. It truly is a perfect and special day trip from Rome. In Orvieto, you'll experience the real Italy, a place of food, wine and beauty. You'll need to do a Rome to Orvieto day trip if you want to experience the authentic Italian dolce vita, the sweet life.
Live la dolce vita in Orvieto with direct flights to Rome from four major cities!
The comments and contributions expressed are assumed only by the author. The recommendations, intentions or opinions expressed are not necessarily those of Transat AT Inc. or its affiliates. See terms of use of the Air Transat website.