The Côte d'Azur has been a favorite destination of mine for many years now. It's a wonderful destination to visit with a significant other, with family…or with your best friend! In fact, my girlfriend Arianne and I wanted to celebrate our 30th birthdays (which are only a few days apart) in style, and we decided to go plan a French Riviera trip. Needless to say it was a short stay full of memories, laughter, good times, all in all, a 30th anniversary we won't soon forget.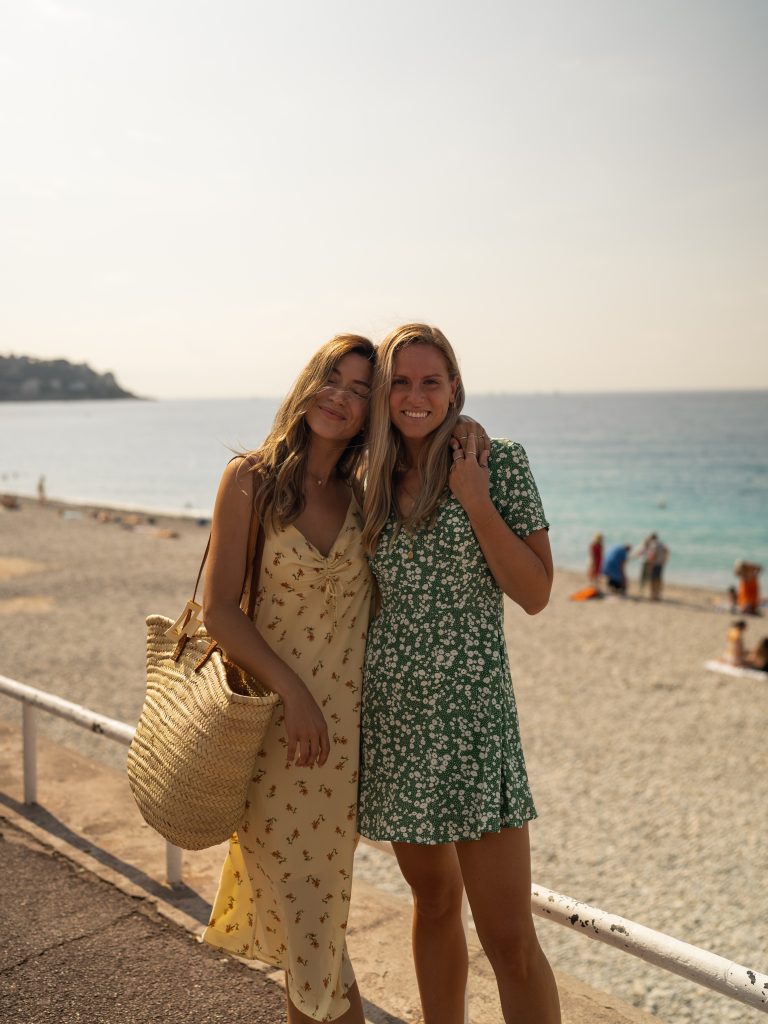 Here are a few of my favorite stops on our 5-day itinerary in the French Riviera, in a truly beautiful region of France. Hopefully it will also be an inspiration for you to plan a visit with your BFF as well!
One thing is for sure, I think it's impossible not to fall in love with this region of France. Not with so many beautiful places to explore and things to do!
Nice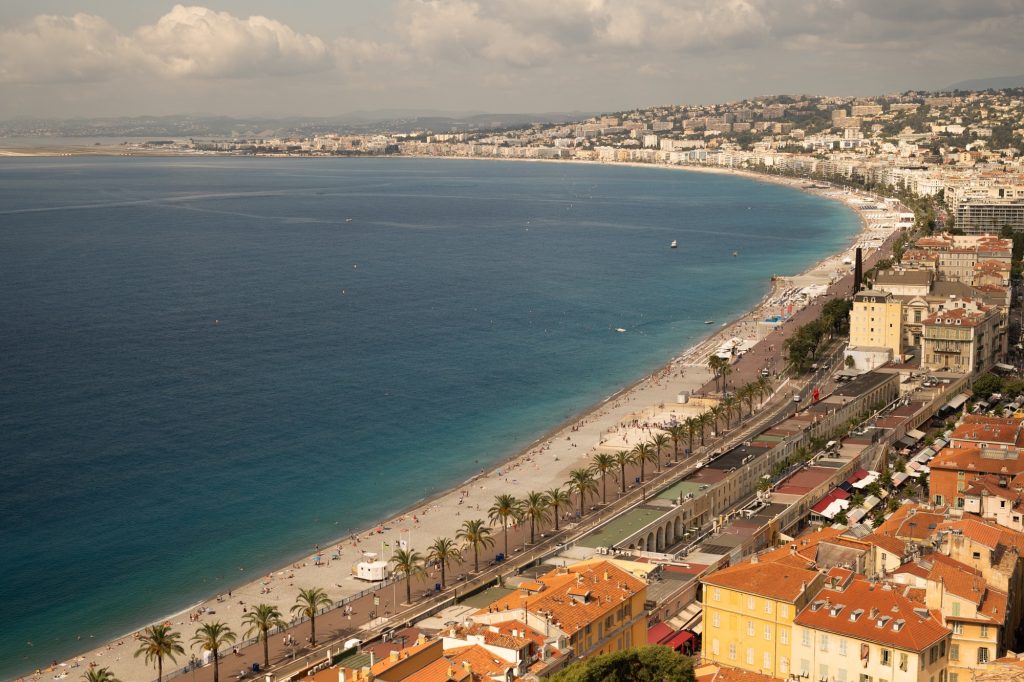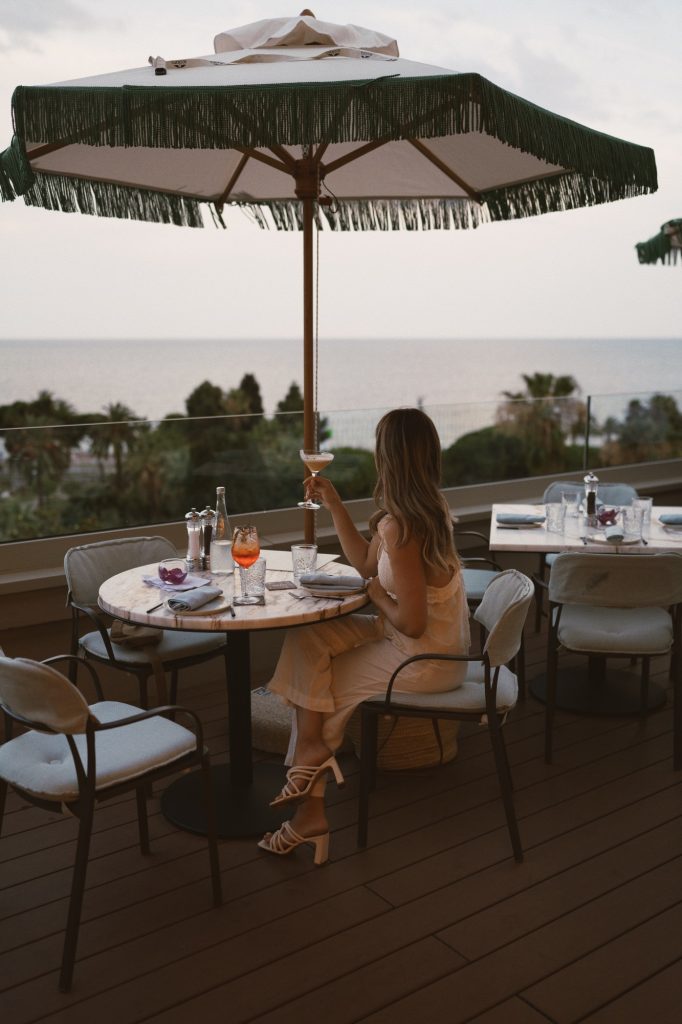 Nice is a vibrant, colorful city. It's easy to spend a few days exploring, eating, strolling along the Promenade des Anglais and swimming in the Mediterranean.
To combat jet lag, we opted for a relaxing session at the spa at the Anantara Plaza Nice Hotel as soon as we arrived. What a fabulous idea!
We also took a guided tour of Nice to discover more of the city's mysteries. I loved the old town with its small cafes, markets, typical Niçoise restaurants and colorful houses. Don't miss an early morning visit to the famous Cours Saleya flower market, where you will find a large selection of quality products to buy as gifts for yourself or a loved one.
Nearby, you will find Acchiardo, a traditional Nice restaurant run by the fourth generation of the family. They welcome you with a warm smile to discover their local cuisine, like the famous Nicoise salad or Farcis. We loved to eat here and we recommend it!
Some of our favorite things to do in Nice:
Eze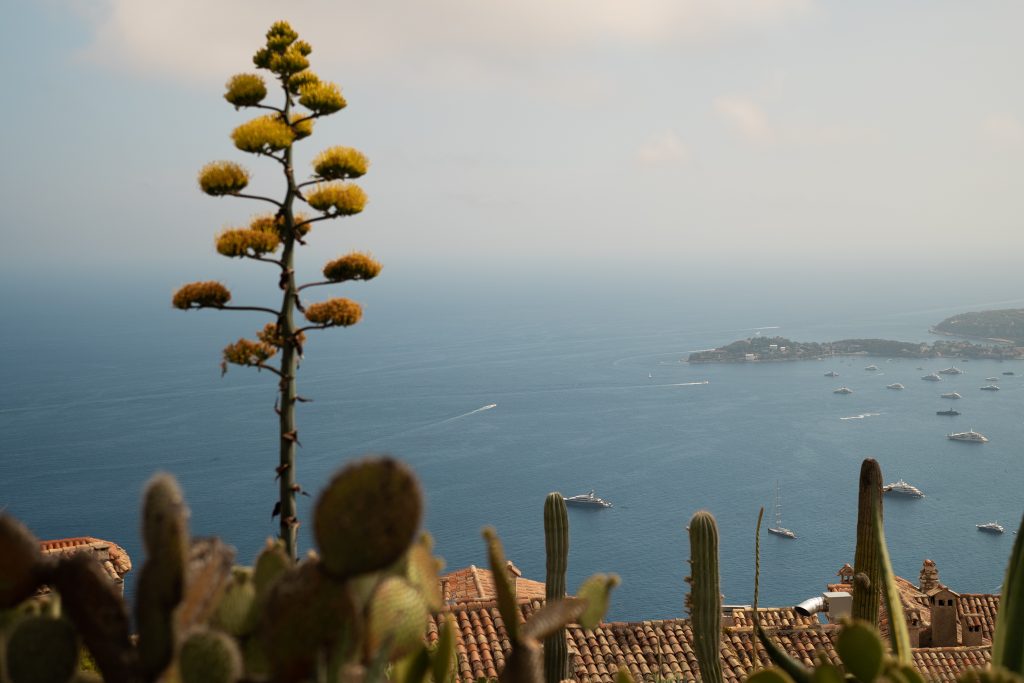 You can get to Èze by train or car from Nice train station. This makes it one of the best day trips from Nice.
Èze is a picturesque little village that will certainly enchant you. This is a place I've wanted to visit for a long time and it did not disappoint! Perched high on the cliffs are exotic gardens overlooking the Mediterranean Sea, where I was able to wander around freely, taking in the enthralling scents.
We spent a whole afternoon there, eating gelato in the village and taking in the view.
Grasse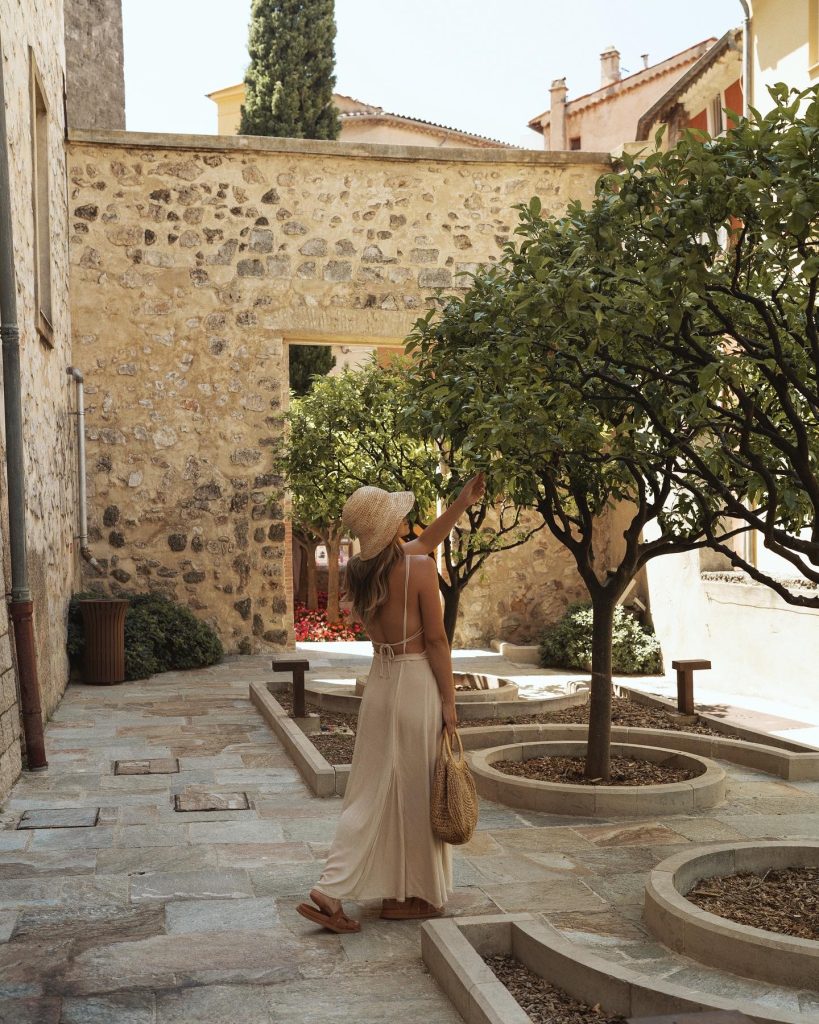 Grasse – the land of perfume. This little town, nestled between the sea and the mountains, surprised me with its architecture and history, and of course, its very special olfactory heritage.
I was smitten by Corinne from Terre de Parfums, who shared her love of perfumery with us. It was an interesting and creative workshop from start to finish, from growing different flowers and plants to creating our own perfume.
Afterwards, we walked through the streets of the historic center of the village. Its ochre, pink and caramel-colored facades are a picture postcard of the Côte d'Azur.
If you are a serious perfume enthusiast, you can also visit the Musée International de la Parfumerie in Grasse, where you can find out even more about the history and origins of the trade.
Day trip to the Lérins Islands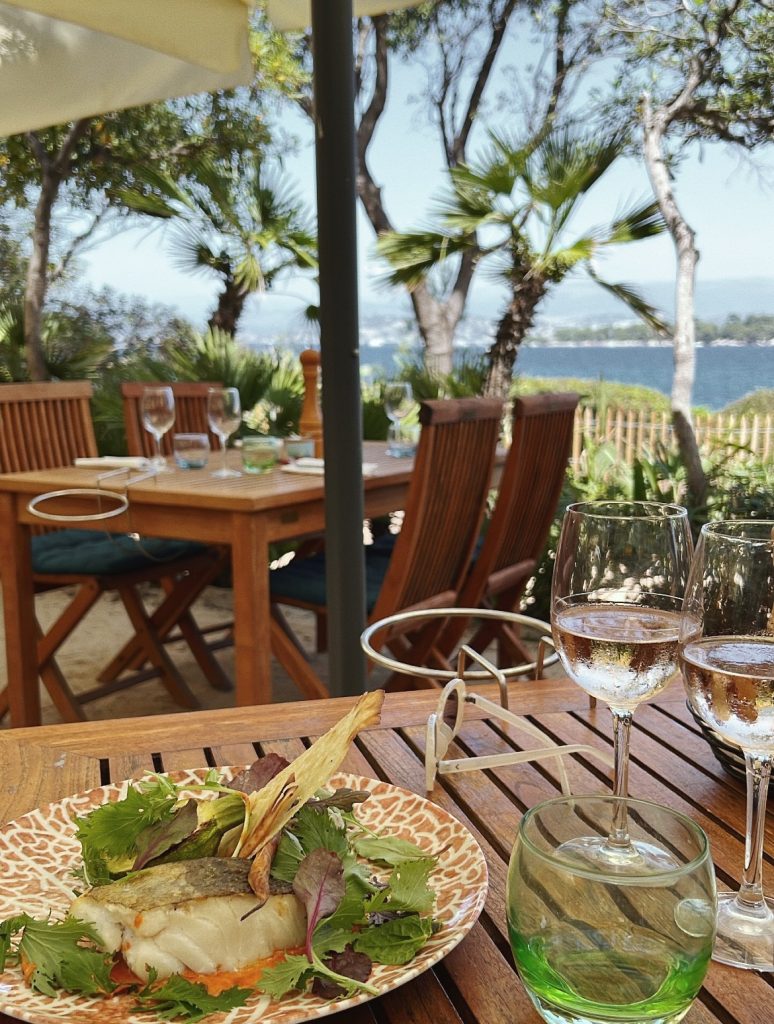 Ever since my first visit to Cannes a few years ago, I've always enjoyed wandering around this beautiful city. But this time around, I have to admit that some of my best memories came from our sea excursion. It's definitely one of the most worthwhile things to do when traveling the French Riviera.
From the marina, we embarked on a Black Tenders tour of the Lérins islands of Sainte-Marguerite and Saint-Honorat. These places are treasures of the natural and cultural heritage of the Cote d'Azur, and it's easy to see why. The water that surrounds these islands is a crystal clear blue and absolutely magnificent.
Saint-Honorat in particular, with its abbey, vineyards and secret beaches, is a unique island to discover in the heart of the Mediterranean. The island is only a few hundred meters wide, so it's easy to explore it on foot. We had lunch with our feet in the sand at La Tonnelle, a charming little restaurant in a beautiful garden.
Cannes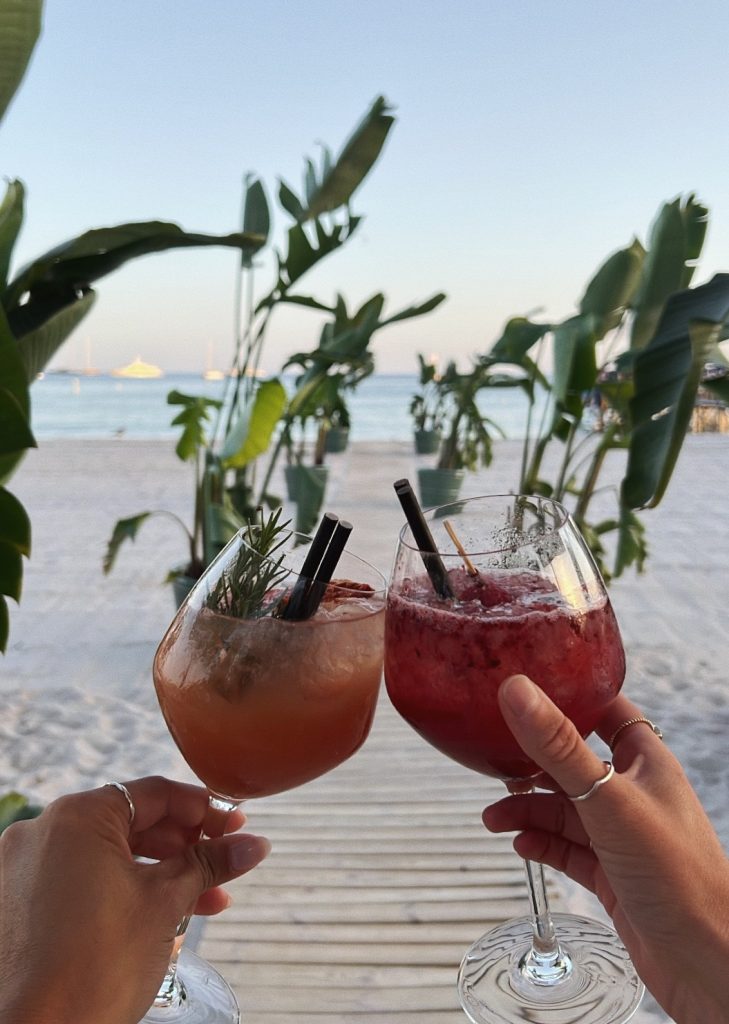 Cannes is about beautiful beaches, Croisette and Old Port. One of the highlights of our Cannes visit was the typical French aperitif at BELLA rooftop restaurant. The rosé, the cheese platter, the sunset … truly a magical moment.
While in Cannes, we walked the historic streets of the Suquet neighborhood, discovered the many parks with stunning views, explored the iconic cinema landmarks, and of course, discovered more of the local side of Cannes that too few people dwell on. When it comes to finding things to do in Cannes, it's really quite simple: Let the narrow streets and beautiful architecture inspire you and see where it takes you.
We bid farewell to the Côte d'Azur at the restaurant La Môme Plage. A must on your trip to the French Riviera! The service, the food, the atmosphere and the views were incredible. This is definitely one of the best restaurants in Cannes.
Our favorite things to do in Cannes:
All photo credits: Jess Megan