If you are looking for an exciting option for your next girls' weekend, we've got you covered!
Montreal is the largest city in the province of Quebec, La Belle Province, home to nearly half of Quebec's population and one of Canada's oldest cities. Established in 1642, Montreal is an island surrounded by the Saint Lawrence River. It is made up of 19 boroughs and both French and English are widely spoken. The city has a rich history and the architecture to mirror it. From Vieux-Montreal's cobblestoned streets to the glorious Oratoire Saint-Joseph du Mont Royal, there is so much to explore during your girls' weekend getaway.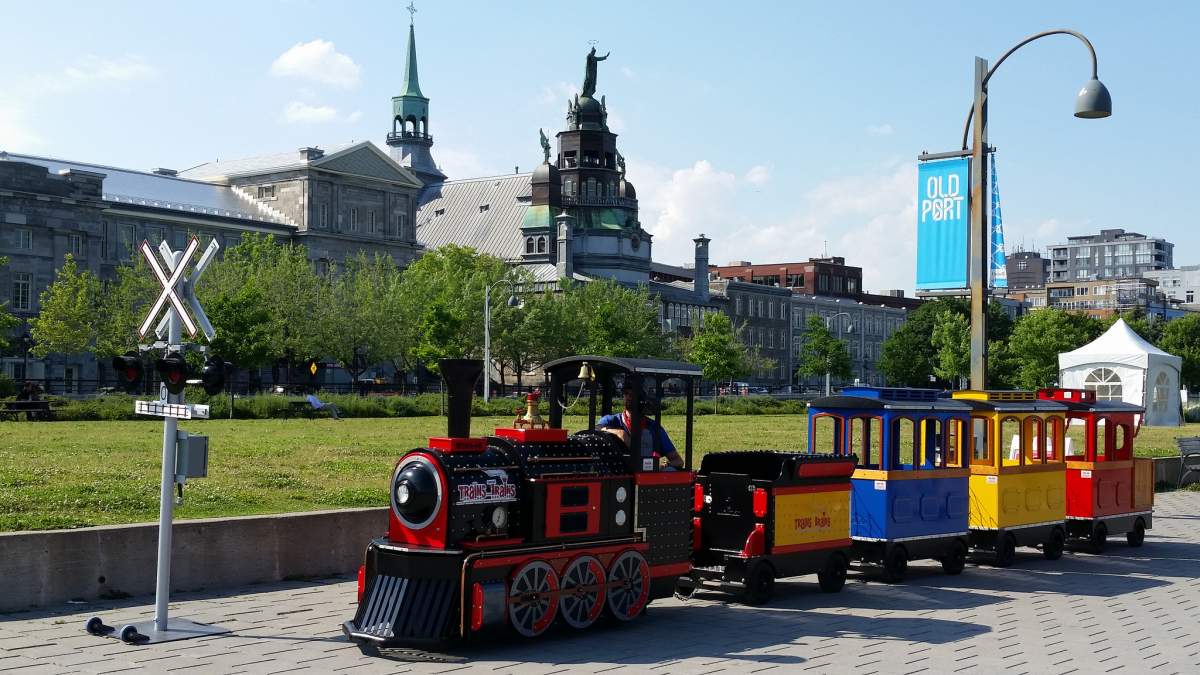 Montreal is also a commercial and financial metropolis. As a hub for fashion, arts and culture, ethnic and fine-dining gastronomy, nightlife and much more, it is an ideal weekend getaway. The city has the highest concentration of restaurants on the continent, nearly 65 restaurants per km2 , from five-star restaurants to hard-and-fast local favorites. To help you get started, we have created a Girl's' Montreal Weekend Guide.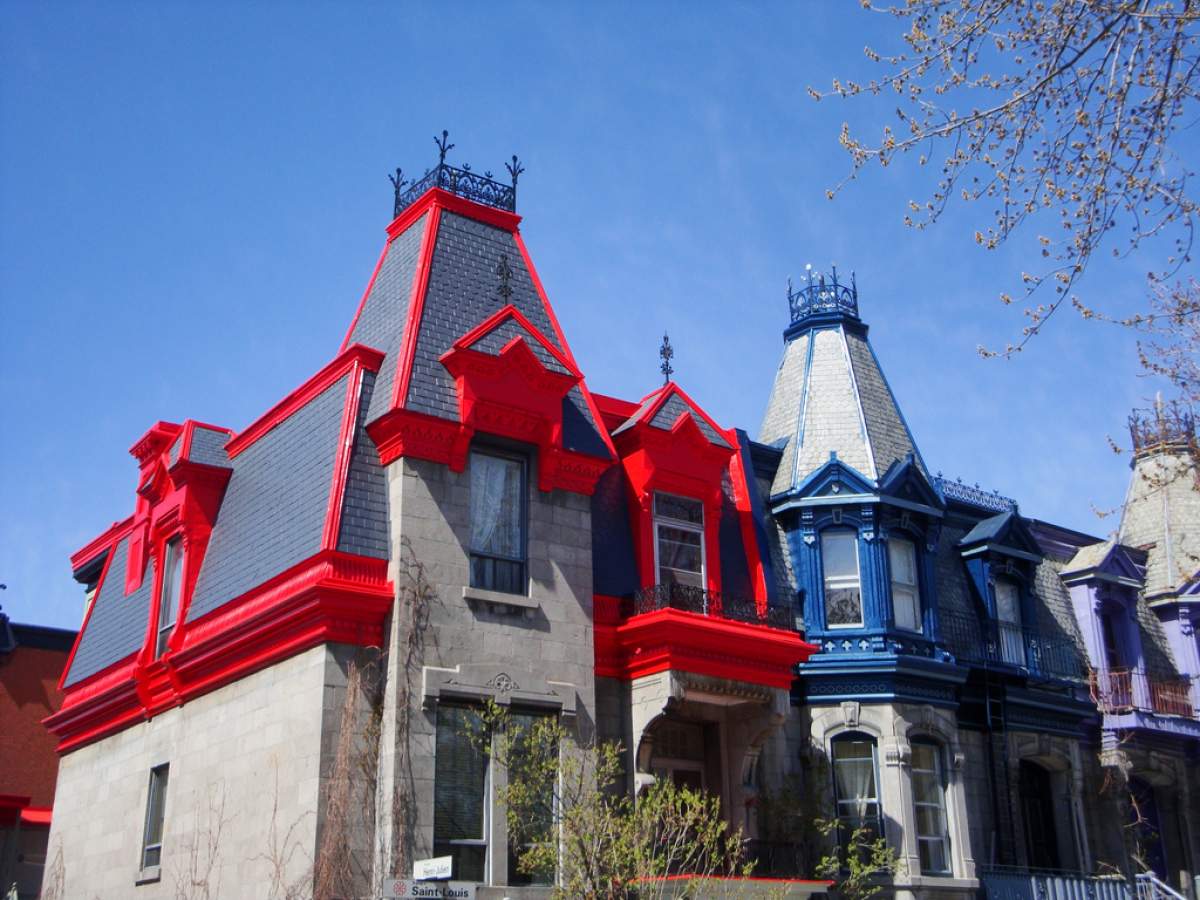 Day One
Arrive in Montreal early Friday evening, check-in to your hotel and get your weekend started.
The best way to get your bearings is atop the brand new Au Sommet Place Ville Marie that opened its doors to the public on June 23, 2016. Here, you and the girls can explore the city of Montreal with a bird's eye view via the observation deck with 360° views, a gourmet brasserie with a year-round terrace and, an interactive cultural exhibit.
Best friends, dinner and a beautiful vista to watch the sun set over the city is a perfect start to your your girls' weekend getaway.
Day Two
Exploring Montreal by foot during the summer is a lovely experience and a great way to start your day. Take a jaunt through the old city and step back in time. A great place to soak up the incredible history of Montreal is at Pointe à Callieres, the Montreal Museum of Archaeology and History. The museum is built on the exact site (on Place Royale – the most historic street in Montreal) where Father Vimont held a special mass to celebrate the founding of Montreal on May 17, 1642. Flashforward 350 years to May 17, 1992, the museum opened its doors for the first time to commemorate the occasion!
For brunch, stop in at the Maison Christian Faure, a charming pastry shop, located next to the Pointe à Callieres. Renowned pastry chef Christian Faure and his team dream up both sweet and savoury delights to appease all palates.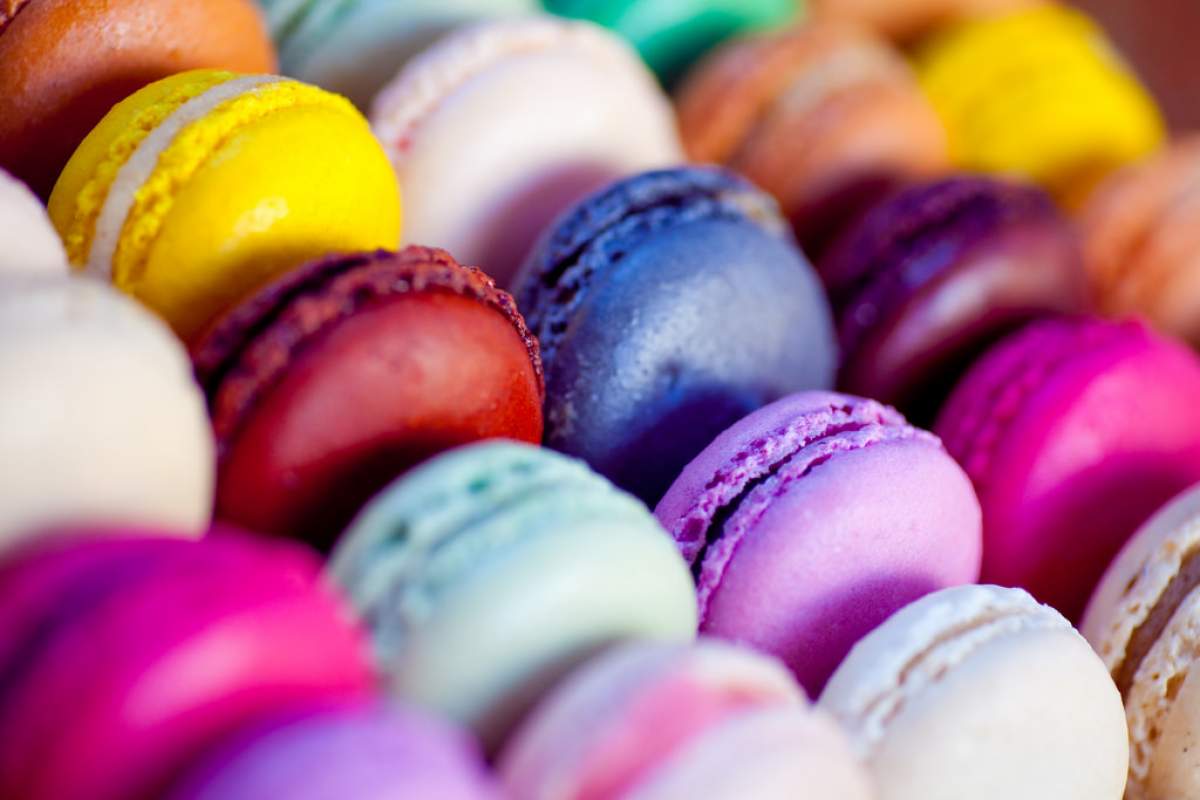 An absolute wonderful way to spend the afternoon with your girlfriends is a at Bota Bota Spa Sur L'eau. You can enjoy relaxing spa treatments on a boat (that is permanently moored) on the Saint Lawrence River. It offers gorgeous views of Old Montreal and downtown Montreal. The spa also offers yoga and pilates.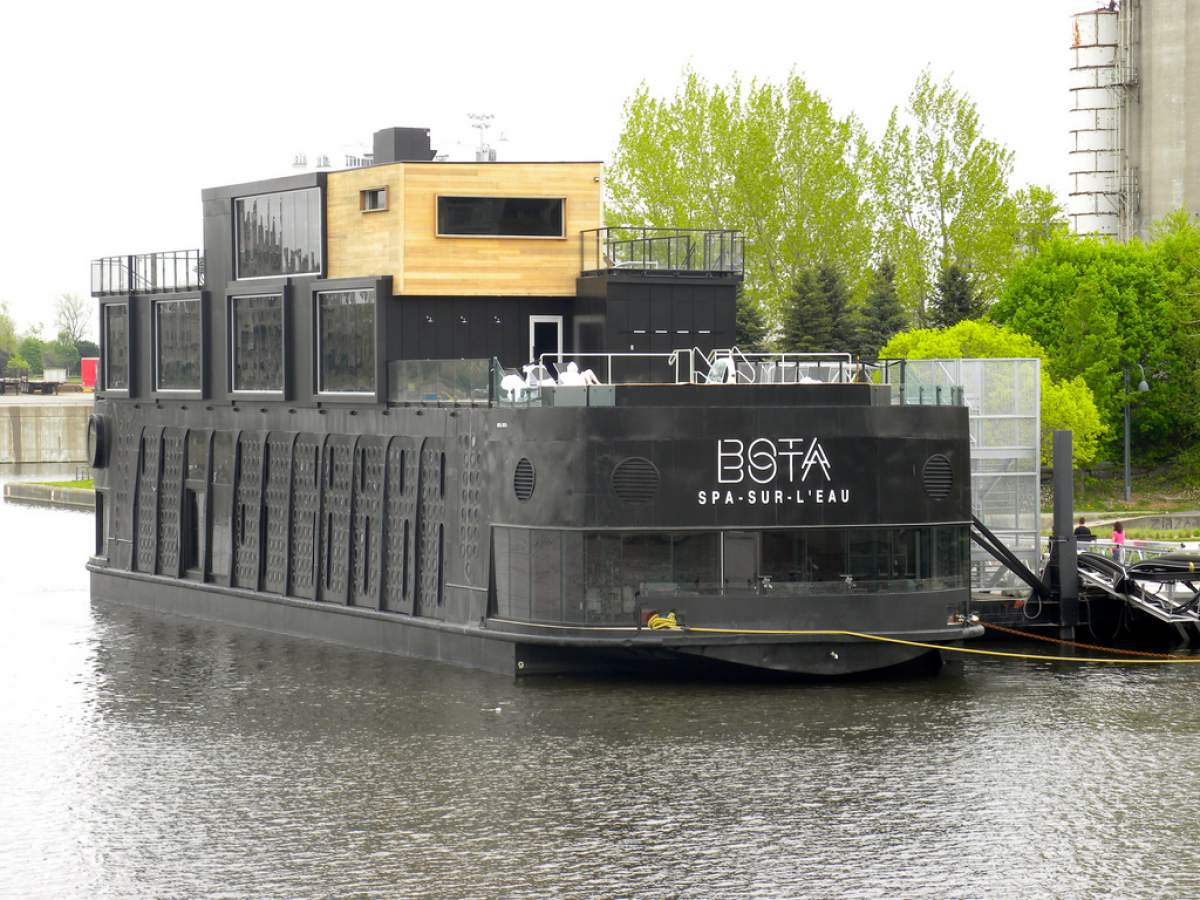 The best way to spend your last night in Montreal is with fireworks, followed by dancing – of course! From July 2 to July 30, Montréal hosts a month of explosive aerial entertainment. Running since 1985, the International Montréal Fireworks Festival (L'International des Feux Loto Québec) is the biggest of its kind in the world. Every Saturday and alternating Wednesday nights during the month of July (plus a closing finale on July 30th), the skies above Île Ste-Hélène light up with impressive pyrotechnical displays from competing countries. Le Balcon caters to the sophisticated crowd. Here you can enjoy a great evening with dinner and dancing. The music ranges from live soul to world beat, classic rock and more.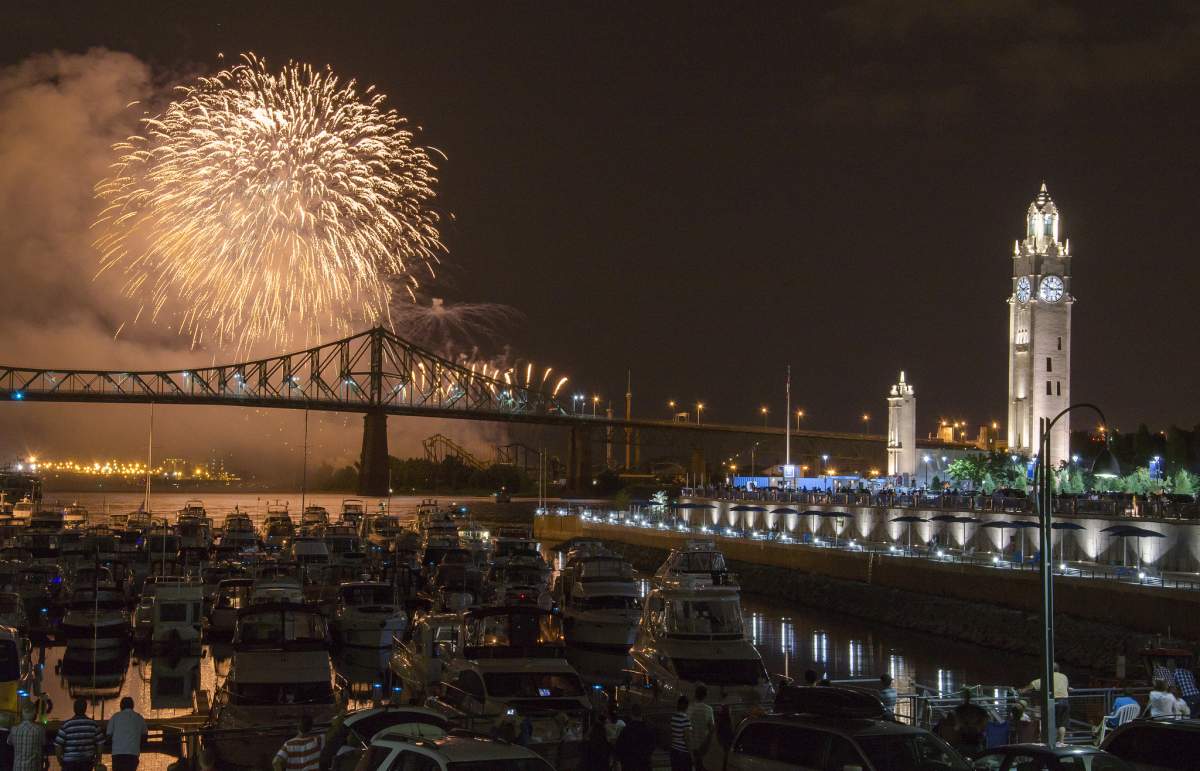 Day Three
You and the girls' have seen a bird's eye view of the city, walked back in time and delved into the history of Montreal. You have enjoyed the gastronomy, culture and festival scene. Your last day in this incredible city is perfect for an afternoon of shopping. Montreal is full of urban flair and quirky style. And, while Montreal is home to refined department stores such as Ogilvy and Holt Renfrew, it also has a thriving fashion scene evidenced by the designer boutiques dispersed throughout the city. To have a better understanding of what Montreal has to offer, visit the Montreal Fashion and Design Festival in August, where emerging Québécois talent is showcased alongside some of the biggest names in the world of fashion. Here is a Fashion Map that encompasses all the local places where you can find clothing entirely made or simply designed in Montreal.
Round Up:
Festivals and events
Montreal is a beautiful and diverse city waiting for you to explore. Round up your best girlfriends and start planning your Girls' Getaway and book your flight now to the city of Montreal!
Weekend Itinerary Tips:
Passport MTL: a city pass that lets you save big at 23 major Montréal attractions

http://www.tourisme-montreal.org/

 Following in the footsteps of other major North American and European cities, Tourisme Montréal will be launching the brand new Passeport MTL pilot project during the month of June. The new city pass does double duty for visitors: not only does it allow them to save money at major Montréal attractions (up to 44% off the price of single tickets), but it makes getting around the city easier with built-in bus and metro fares. Two versions of the pass are available: the 48-hour pass at a cost of $84, and the 72-hour pass for $95.

Dyad electric scooter rental

http://dyadcycles.com/

Add zip to your ride at

Dyad

, specialists in new electric bikes and scooters as well as conventional bicycles – choose from morning, afternoon and evening sightseeing tours, each with a specialized itinerary.

OSM Classic Spree Festival

http://vireeclassique.osm.ca/en/?lang=en 

An effervescent and joyful celebration of great music and outstanding performers from around the world. Presented throughout the day in a casual setting, these 45-minute concerts are an invitation to the general public, young and old, families, the expert and the amateur, to attend a variety of performances.

Under Pressure

http://underpressure.ca/ Under Pressure is the largest and longest running event of its kind all across North America. Under Pressure is a graffiti festival which focuses on community development, artist empowerment as well as positive youth development through ownership and responsibility of a shared space.
To see what else is happening during the month of August in Montreal click on the festivals link.
Bon voyage!
Cover Image: Clément Belleudy under CC BY-SA 2.0
The comments and contributions expressed are assumed only by the author. The recommendations, intentions or opinions expressed are not necessarily those of Transat AT Inc. or its affiliates. See terms of use of the Air Transat website.