Part bustling North American metropolis, part trendy cycling capital, part French-speaking microcosm with strong European traditions… Montreal is just one of those places that can't seem to let you down. Its vivacious arts and culture scene and its welcoming human scale, mixed with a thriving gastronomy scene and a buzzing je ne sais quoi in the air when summer comes around, make for the perfect premise for a well-deserved Montreal city break.
The typical New York City break can be everyone's idea of a good time. But there is plenty to discover if you head a little further north to Montreal.
What is the best time of year to visit Montreal?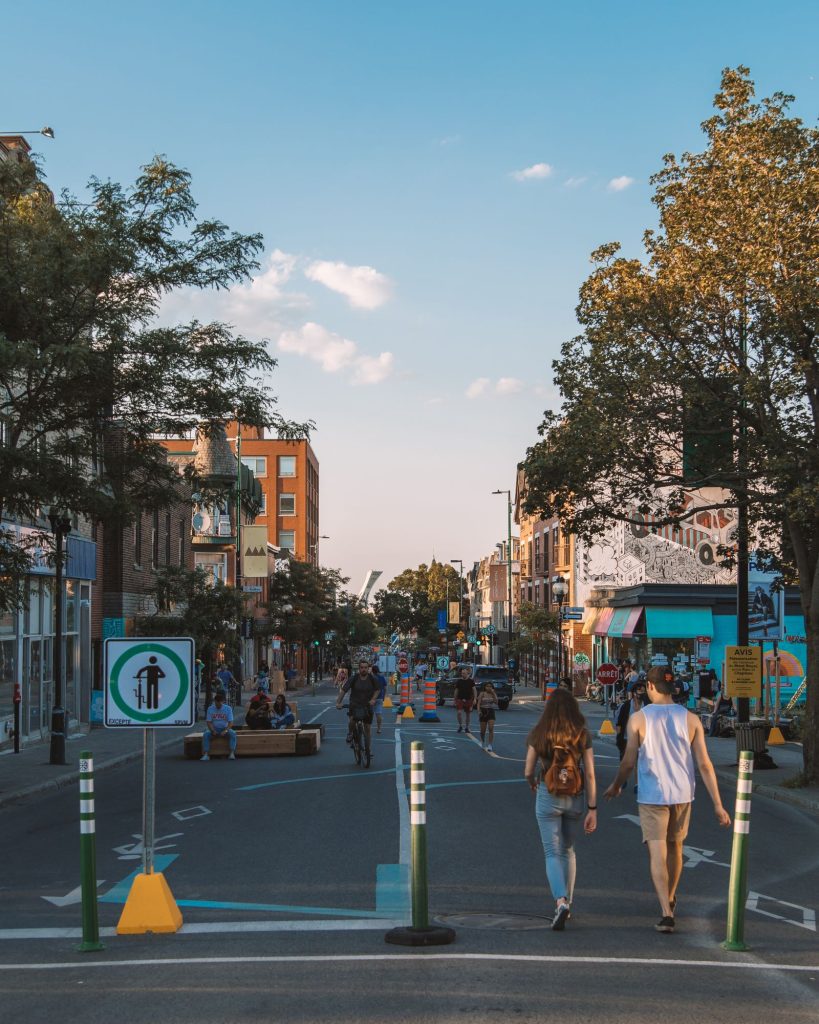 Most locals will tell you that summer is the best time to visit Montreal. It is when the city really comes to life after the long winter months. Within a matter of days, the flowers are blooming, the city is turning green and it seems that all the locals are busy having a drink with their friends in the park or on the terraces all over the city.
But arguably a Montreal city break is fun all year round.
Autumn puts on a magnificent show, to say the least! What is the best time to see autumn colors in Montreal? Depending on the weather, October is the perfect time to see the forests and city streets transformed into kaleidoscopic shades of reds, yellows and oranges. Winter is a different story altogether! Montreal dons a breathtaking white coat, celebrating its Nordic heritage with a wide range of winter activities: cross-country skiing at Mont-Royal, ice-skating in Old Montreal and even an outdoor electronic music festival.
Montreal neighbourhoods not to be missed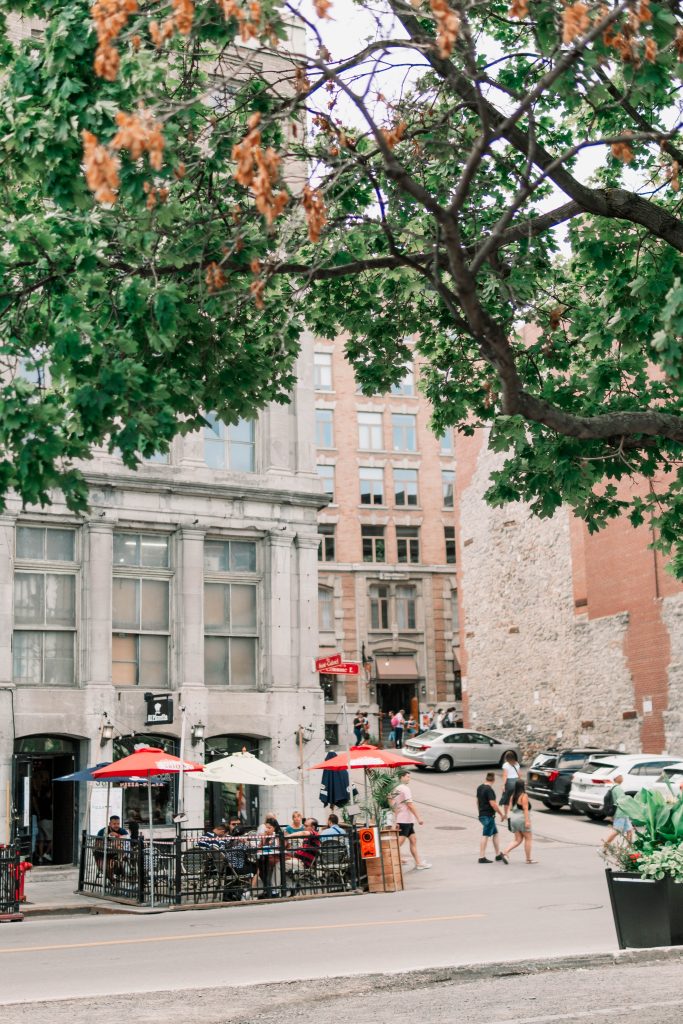 Old Montreal
Old Montreal is located on the banks of the great St. Lawrence River. Here you will find the cobblestone streets and most of the historic buildings (at least by North American standards!). In the summer, the city's main thoroughfare, Saint-Paul Street, is pedestrianised. It makes for a nice walk along the waterfront and there is plenty to see and do in the area.
Quartier des spectacles / Downtown Montreal
Located just a little to the north of Old Montreal and is home to most of the city's music festivals, from the Jazz Fest in the summer to the Winter Festival in February. There are a number of museums to visit in this modernised area, as well as a number of restaurants. This is also where you'll find RÉSO, a vast 33km underground network of passages that weaves through metro stations, hotels, shops, museums, universities and skyscrapers.
Plateau Mont-Royal
A real gem! It has beautiful tree-lined streets, wine bars, thrift shops and indie venues. It's best known for its facades and swirling iron staicases, which are unique to Montreal and a core feature of its identity.
Montreal is a UNESCO City of Design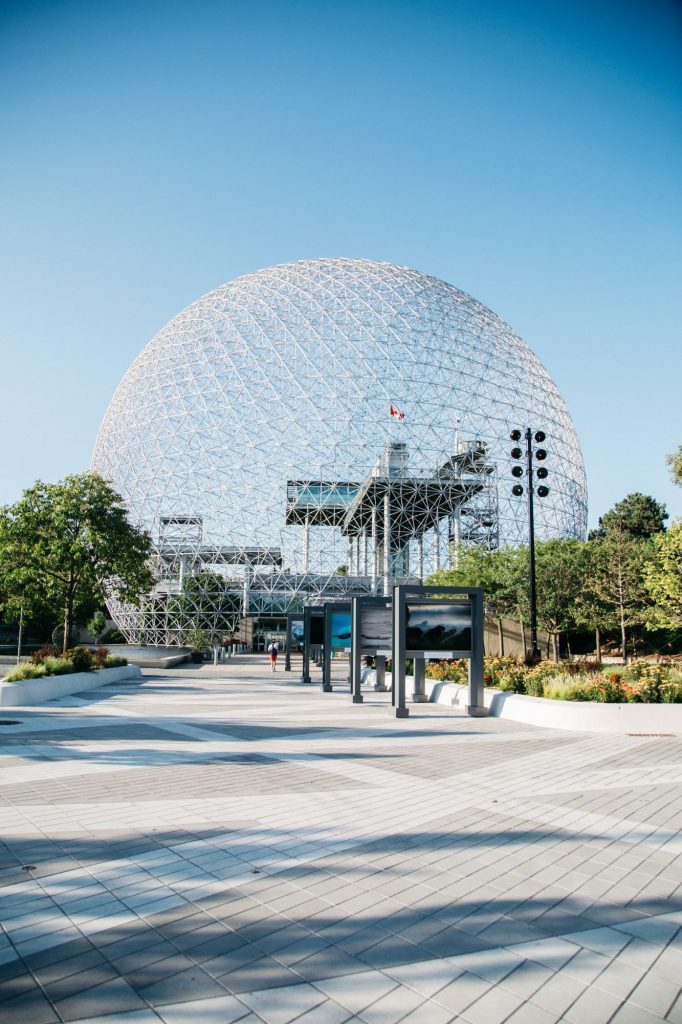 With many museums and galleries to explore, Montreal is known for its thriving art scene. From the Insectarium to the Montreal Museum of Fine Arts and the McCord Museum, there's something for everyone. And when it comes to art galleries, the Arsenal and Centre PHI are must-see institutions that continue to push the boundaries of the visual arts.
On the surface, no less than 264 murals brighten the streets. Blending avant-garde modernity with old-world charm, they are scattered throughout the city and weave a unique tapestry of Montreal and its people. New ones are created every year at the MURAL festival in June.
As a UNESCO City of Design, it's no surprise that Montreal is home to a large number of creative people. Musicians, architects, visual artists, filmmakers, fashion designers and many more thrive in the city, giving it a truly edgy, forward-thinking vibe that is hard to resist.
A thriving gourmet scene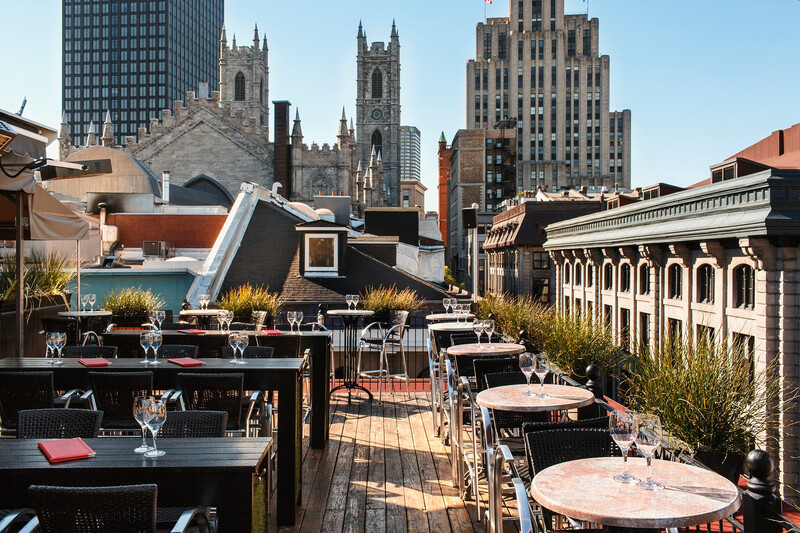 The restaurant scene in Montreal is renowned for its diversity. In fact, the city has the second highest number of restaurants per capita in North America after New York City. There's plenty of opportunity to expand your palate!
Few people are aware of the fact that the farm-to-table movement was largely the brainchild of Montreal's finest chefs. Back in the 2000s, they insisted on moving away from the over-hyped notion that fine cuisine had to be French and served on a white tablecloth. They championed a market-based cuisine based on freshness, savoir-faire and local produce, with a focus on terroir and local flavours. And the rest is history! What are the best restaurants in Montreal? Take a look at this list to get a great and varied overview of them.
Better yet, why not discover the flavours of Montreal on a food tour? From poutine to smoked meat, bagels to craft beer and food markets, sample some of the best dishes with an expert who will also explain the historical context of each dish.
So if you only needed to pack one thing for your Montreal city break – let it be stretchy pants.
Must-see festivals in Montreal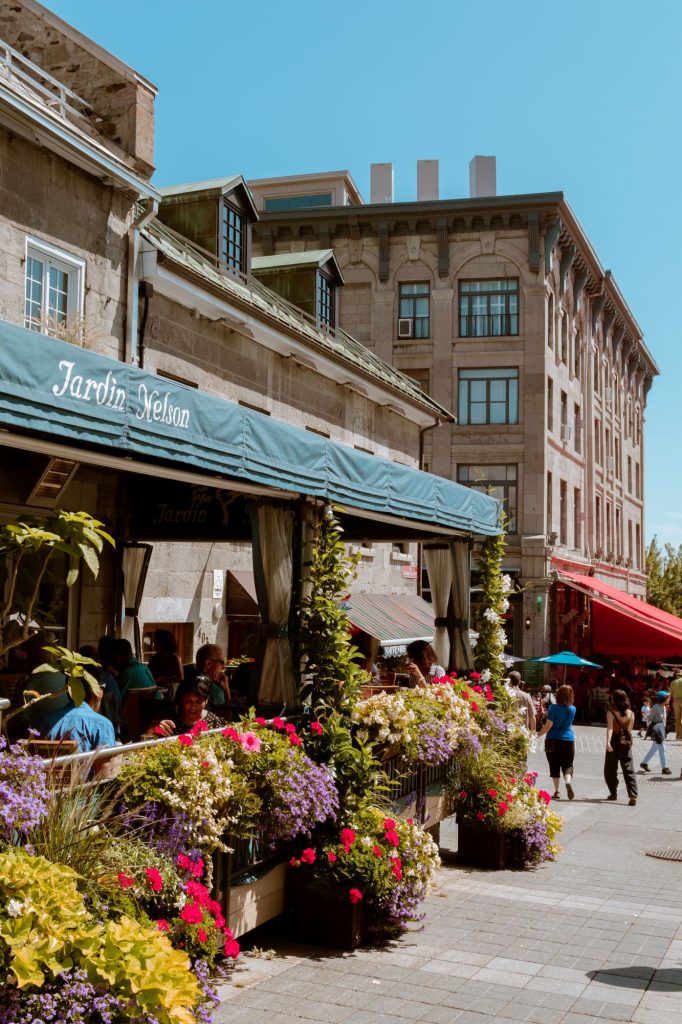 Throughout the year, Montreal is home to an incredible array of festivals. Among the best known is Igloofest, literally the coolest music festival in the world! For 15 years now, it has been warming up the city and the Old Port of Montreal with its electronic music and infectious good vibes. Other festivals include Just for Laughs [comedy], Francofolies [French music], Jazz Montréal [music], Fantasia [sci-fi film], Osheaga [music].
And of course there's Pride Montréal, the largest gathering of it's kind in the French-speaking world, where communities come together to celebrate over a 7-day period.
Or Montréal en Lumière, which brings people out of their homes in the winter and showcases the best of Montréal in the colder months in theatres, restaurants and, of course, outdoors!
Finally, in the summer, the Montréal Complètement Cirque offers a series of shows scattered all over the city. Quebec and the Circus have long been intertwined, as La Belle Province is also home to Cirque du Soleil. During the festival, streets, parks and sidewalks become the backdrop for colourful performances.