Not sure which region to visit? No worries, our Dominican Republic travel guide offers you an overview to help you get started!
The Dominican Republic is a beautiful, lush, tropical and diverse island that caters to both the laid-back all-inclusive traveller and the active adventurer. Geographically, it is the second-largest Caribbean country. For North Americans, it is less than four hours from Toronto and New York (only two hours south of Miami), and approximately eight hours from most European cities.
The north side is surrounded by the Atlantic Ocean, and is ideal for the active traveller. The Caribbean Sea is on the south side, which is known for its culture. Combined, this beautiful destination boasts just over 1600 kilometers (1,000 miles) of coastline and, of that, 402 kilometers (250 miles) showcases some of the world's best beaches featuring astounding nature, intriguing history and rich culture.
With Air Transat flying into four major regions (Puerto Plata, Samaná, La Romana and Punta Cana), the ideal girls' getaway filled with surf, sand and serenity starts here, with our travel guide to the Dominican Republic.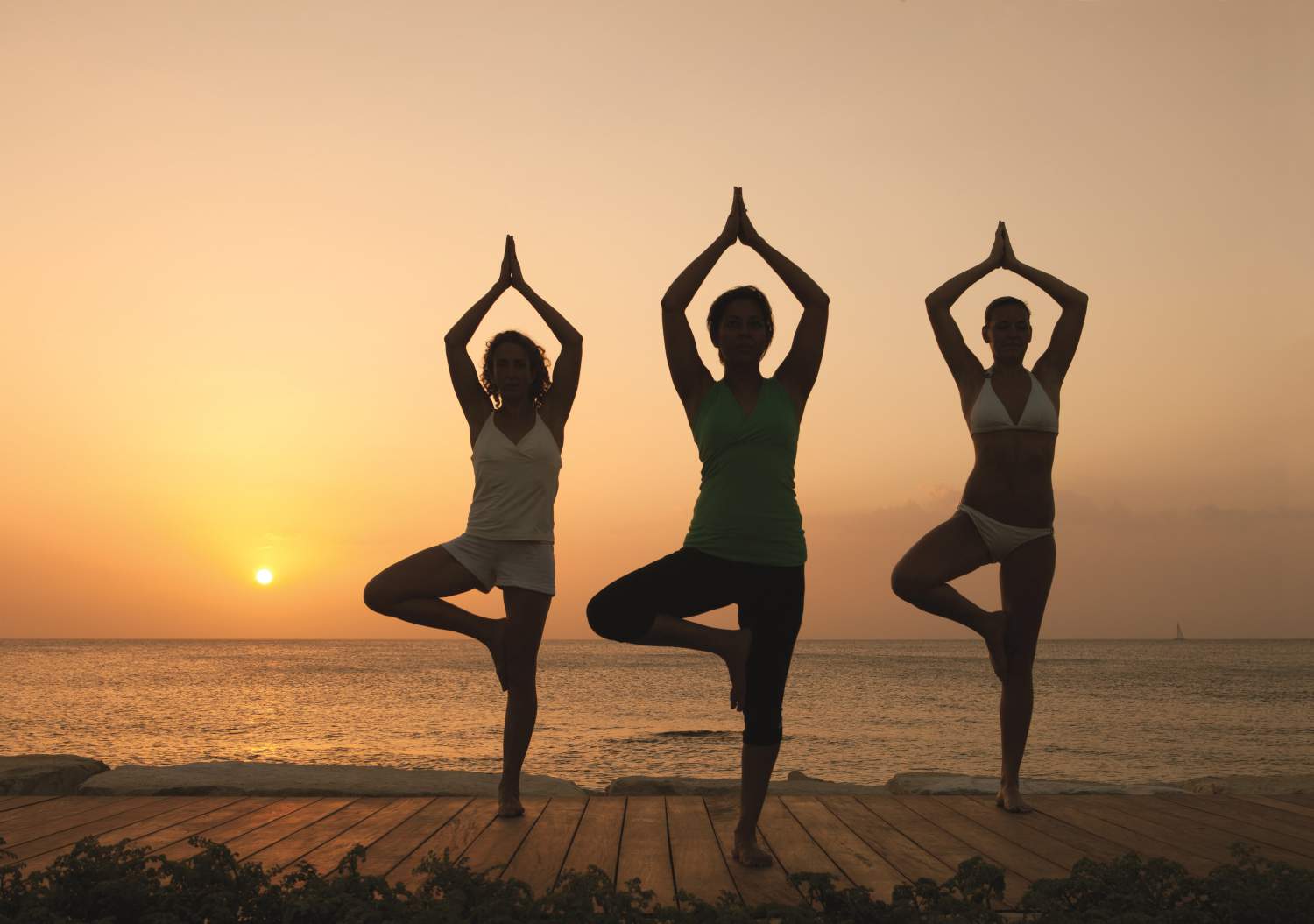 North – Puerto Plata

This region is known for its Atlantic coastline, with more than 100 km (62 miles) of hotels, coastal villages, seaside resorts, and an 18-kilometer stretch of pristine fine-sand beaches such as Rio San Juan and Playa Grande. Puerto Plata has everything you need for an amazing getaway. There is scuba diving and snorkelling in the cities of Puerto Plata, Sosúa, Cabarete, Rio San Juan and Laguna Gri Gri. The coastline ranges from flat sandy beaches to mountainous cliffs. Make sure you bring your snorkelling gear to enjoy the tropical fish and plant life at the Sosùa Underwater Marine Park. Another popular water sport in Puerto Plata is kite boarding, due to the area's warm waters and perfect wind conditions.
Stand-up paddling, surfing and kite surfing are popular in Encuentro. It is a 45-minute drive from Puerto Plata and is a hub for surf schools and consistent waves. And only 10 minutes southeast of Encuentro is Cabarete, for the daring water woman. It is the spot for windsurfing and is known as the coolest beach town in the Dominican Republic. Make sure to set aside time for a hike with the Damajaqua Falls tour (it includes 27 waterfalls in total). Etched out of limestone and nestled into the mountains of the northern corridor, this beautiful site is a must-see!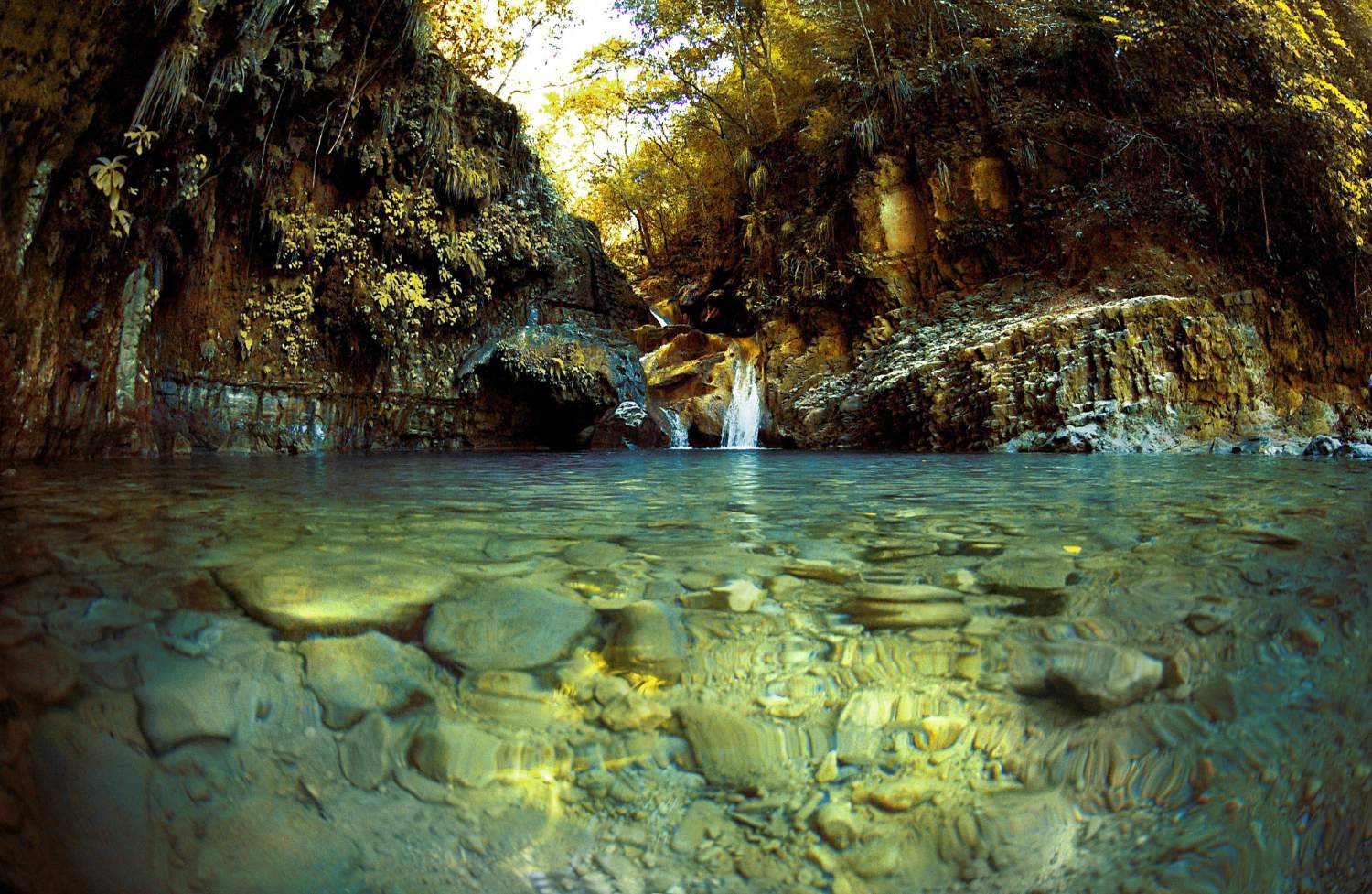 A perfect way to end the day is to sip on a refreshingly cold hibiscus beverage after sunset yoga. Looking for something to do in the evening? There are a number of vibrant places to listen to traditional music, and perhaps learn how to do the merengue, bachata or salsa.

Northeast – Samaná
Characterized by its mountainous landscape, lush vegetation, white sand and tiny islets, Samaná has been called the Dominican Republic's prettiest peninsula. It is a natural treasure. This area reveals a host of things to see and do, from bodyboarding to sunset yoga.
Two popular attractions in this region are humpback whale watching and visiting Los Haitises National Park. Samaná is one of the world's best sites for watching whales. From January 15th to March 30th, head to Punta Balandra, on the road from Samaná City to Las Galeras, for a great vantage point without having to get on a boat. Los Haitises National Park (meaning "hilly land" in Taino, a Caribbean language) is a beautiful protected virgin rainforest home to a diverse population of mammals and birds. It is one of a few remaining rainforests in the country. From caves to petroglyphs, there is a lot to explore. The blockbuster film Jurassic Park was filmed here! If you plan on visiting this paradise, keep in mind that this area is a highly sought-after ecotourism location and that only a limited amount of visitors are permitted to help preserve the park.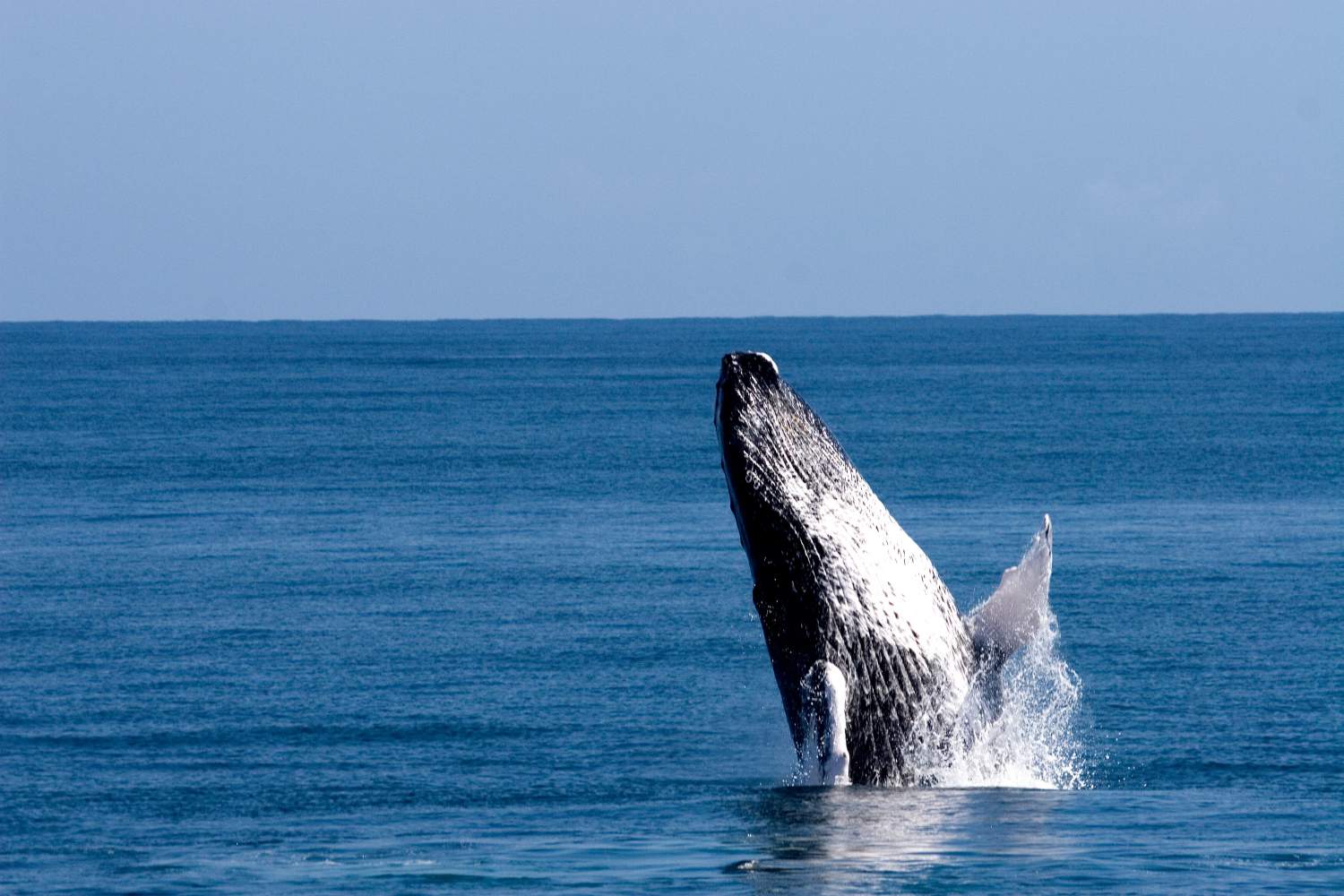 Home to many expats, this part of the Dominican Republic has a cosmopolitan vibe, yet it still has a beach-town feel. In Samaná City, restaurants and open bars can be found along the Malecón, or head to Las Galeras where people gather after a long day on the beach. A favourite for travellers is Playa Rincón beach. It is a secluded beach far away from the all-inclusive strip, with only a few bars and restaurants on the beach. You want serenity? Look no further!
South – La Romana
La Romana is known for its seaside resorts and traditional villages. The beautiful coastal cities in the southeastern region are popular with travellers from around the world looking for something beyond the beach: culture. Numerous hotel complexes have been built to accommodate the many visitors to this area.

Overlooking the Chavón River, Altos de Chavón is a re-created 16th-century Mediterranean village with artists' workshops. An obelisk painted with colorful images of local life stands in the city center. To the south of the city is Catalina Island, with beaches, coral reefs and the wrecked ship of pirate William Kidd. And to amp up your cultural experience, either rent a car or take a tour into the capital city, Santo Domingo, one of the Caribbean's oldest cities, and discover the history and beautiful architectural charm of the Zona Colonial (old town)!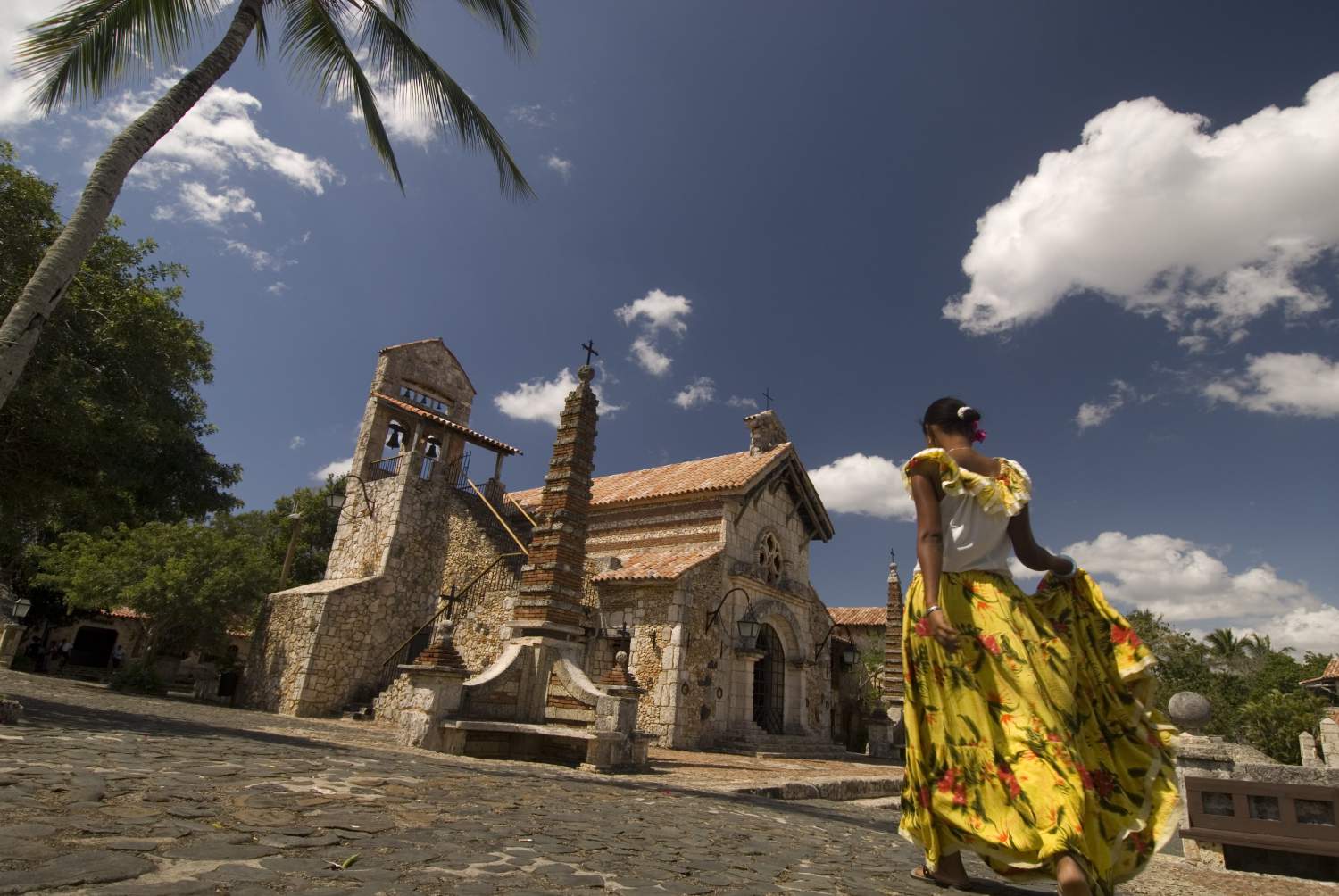 The Dominican Republic's most popular national park, Sendero Padre Nuestro, is located to the south of La Romana. Visitors can arrive there by speedboat, catamaran or motorboat. Most trips leave from Bayahibe town and stop at Palmilla beach (a very shallow area) or Catalinita sand bank on the way to the island. And, located five miles south of La Romana, Isla Catalina is a snorkeller's paradise. With coral reefs to the east and north, Isla Catalina is also home to the remains of the Quedagh Merchant ship.
For those who love to shop, La Romana has many full-service department stores open every day of the week. Shop for Dominican coffee, rum, sweets, clothing and more. The streets throughout the main hotel areas of La Romana, Bayahibe and Dominicus, are lined with many shops offering arts, crafts, embroidery and paintings. There is also handmade jewellery in the villages of Bayahibe.
Southeast – Punta Cana
Located at the easternmost tip, where the Caribbean Sea and the Atlantic Ocean meet, Punta Cana is the Dominican Republic's largest resort town and travel destination. Renowned for its beaches, spas, golf courses (11 in total), caves and backcountry charm, it is the ideal region for rest and relaxation, serenity now! The Bávaro and Punta Cana area is also known as La Costa del Coco (Coconut Coast), and is famous for its lavish all-inclusive resorts. Imagine waking up to palm-tree lined beaches, turquoise waters and the sound of the ocean waves, with every amenity at your fingertips.

Start Planning
Round up your best girlfriends and select a point of entry. Will it be Puerto Plata, Samaná, La Romana or Punta Cana? Whatever you decide, you will love this destination, and the Dominicans will make you feel at home.

Start planning your girls' getaway to the Dominican Republic and book your flight now!

The comments and contributions expressed are assumed only by the author. The recommendations, intentions or opinions expressed are not necessarily those of Transat AT Inc. or its affiliates. See terms of use of the Air Transat website.